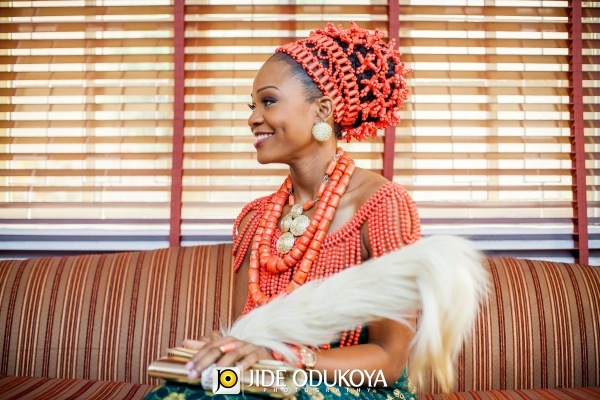 I was chatting with a friend earlier this week and we were going through some weddings on Instagram and making notes of what we liked and what we didn't like, etc. and she arrived at the conclusion that I was not the 'typical Nigerian bride'.
Now, what's the definition of a 'typical Nigerian bride' I asked, and she said 'I can't define it but I just know sha that you're not the usual Nigerian bride. So I thought to share the so called 'things' that makes me unqualified for the title of a typical Nigerian Bride.
Enjoy!!!
Aso Ebi: I don't even want to hear the word 'Aso-Ebi'. If my parents decide to do it, that's their problem but for me and my friends and hopefully, my husband and his friends – our message to our guests will be 'please wear whatever makes you comfortable.'
Souvenirs: Hmmm!! I don't want to see people distributing plastic bowls, handkerchiefs, kettles, and God knows what else at my wedding. I made that decision when I found out how much they cost, they're not exactly cheap and people fight for them and dump them in a store somewhere in their homes. If you missed our post about Unusual Nigerian Wedding Souvenirs, catch up here.
Outdoor Wedding: I would really like an outdoor wedding or a destination wedding. There's just something about nature, it gives me life plus you don't have to spend too much on decor if you find the right place.
Bridesmaids / Bridal Party: As one of our vendors – Wani Olatunde said on Instagram recently, there's only room for one diva on this day so if you're going to give me grief, please go abeg. It's not by force. Since I don't have a million friends, I actually am not a huge fan of bridesmaids/bridal parties. I'd rather go without a bridal party but if I have to, then the selection process will be rigorous – almost like a job interview. If you cannot deal with emergencies calmly or are a diva, I can't abeg. I'll rather hire professional bridesmaids than deal with all that 'drama'.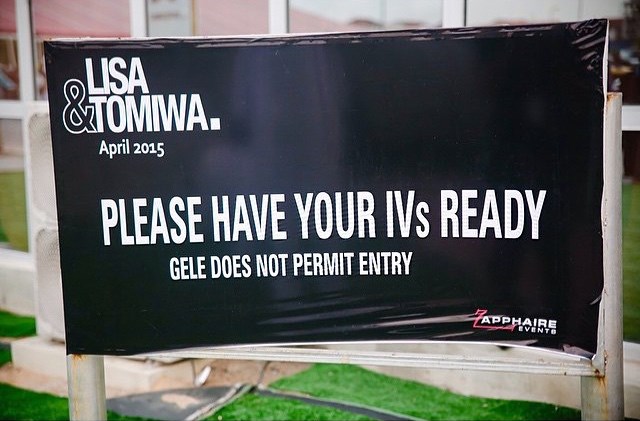 Strictly by IV: Oh Yes!! If I don't know you, I really wouldn't like to see you there. And I believe I have every right to say and enforce this as I don't 'crash' weddings. Remember do unto others as you would do unto them 🙂
Catering: For me, this is very important. There must be surplus food and drinks and it must be well coordinated – I find that this is usually one of the major problems at Nigerian weddings. I find that when you feed Nigerian wedding guests and embarrass them with food, they will usually respect themselves. No take away packs though… My husband and I have not paid the caterer to provide food for a month for you and your household.
Wedding Guests, please sit the **** down: There's nothing more annoying than having people walking up and down (usually aimlessly) at your wedding. Everybody wants to have their 5 minutes of fame on the aisle. Is it your wedding? Please sit down. For this reason, I'll like the doors/gates/entrance shut once the wedding ceremony commences. (There'll be announcements to take toilet breaks before the ceremony kicks off and it would be really short so don't worry, your bladder can handle it:) ). And for the reception, please don't walk on the aisle, it is absolutely paramount for me that the reception venue is arranged in such a way that people can go out if they'll like to without walking up and down the aisle every time.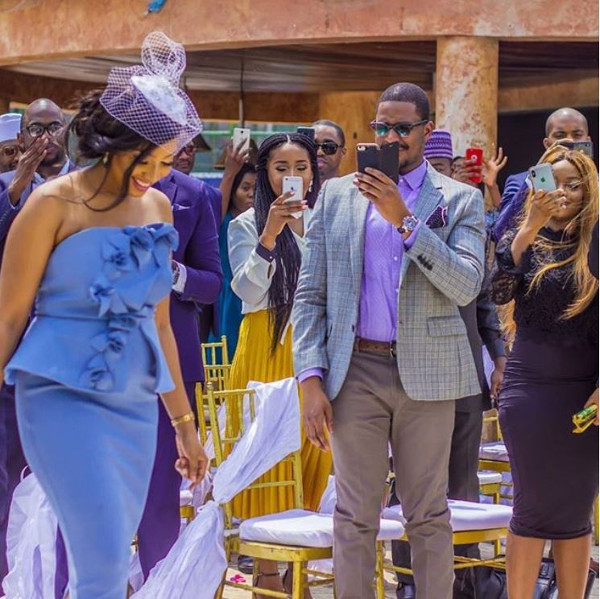 Unplugged Weddings: Closely linked to the point above. This may not be possible but as much as I can, I will try my hardest to ensure no iPhonographers, Samsung-ographers, etc overshadow my official wedding vendors. I would like every aspect of my wedding captured by the professionals please,  thank you. My wedding vendors will be given tags and security will not be a joke so if you don't want to be embarrassed just sit down on your seat, my husband and I will come round to say thank you to every table at some point during the reception.
Sigh [rant over] so what do you think, am I the 'typical Nigerian bride' or not?
Picture Credit: Jide Odukoya Photography