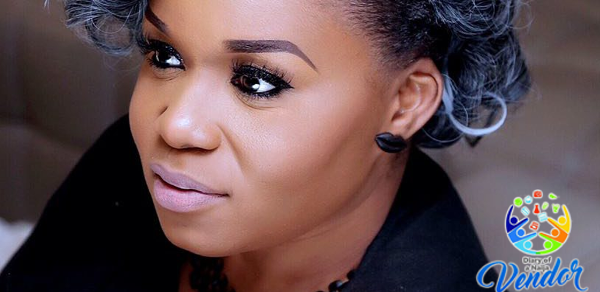 We're so excited to announce this partnership with Diary of a Naija vendor!!!
When Ifeoma Adefemi, the CEO of IPosh Looks told us about her latest project, we knew we had to work with her on this. We think its a great idea and it has come at a very crucial time when the Nigerian wedding industry is beginning to establish itself as a force to be reckoned with.
Every Thursday, we'll share a story told by a Nigerian wedding vendor… some good, bad, funny, ugly. We think its important to share these stories so that clients and vendors can learn something from these experiences.
We'll be sharing our first feature in this series today featuring makeup guru and the founder of BMPRO – Banke Meshida-Lawal. Just when you think you've seen or heard it all, people take 'bizarre' to a whole new level. Banke shares her experience with a client at her studio in Lekki recently.
Enjoy!!
I am Banke Meshida Lawal, head makeup artist at BMPRO. I also produce makeup products while constantly creating and pushing makeup styles on the African skin. I enjoy trying out makeup products and also shopping for products and muses, it's fun really!! I get to travel a lot and meet amazing people and of course, the opposite of amazing people ? like the one I am about to share.

So sometime in August 2016, at our Lekki studio, this lady came in with her friend, she wanted to get her makeup done and her friend wanted to get her gele tied/styled. Before we started the makeup and gele, they were told the prices and she said nothing.

On finishing the makeup and gele, she then said ehnen! So how much is the makeup and gele, they told her and she immediately replied FOR WHAT? And she then started shouting, speaking Yoruba and English at the same time asking where the owner of the studio was? She came towards the salon still shouting and saying she wanted to see the owner of the salon.

I thought to myself, I have managers here so I don'the need to get involved. I felt they would sort it out only for her to say "I don't have that kind of money to pay for makeup", she then dropped the amount of money she had on the table, 500 naira!!!

At that point, Lawunmi, (one of my artists) offered to wipe off the makeup. She replied "Clean what? OK, I am coming" and she just turned around and bolted out of the studio to her car looooooool!

Mehnnnn! even though the stairs at  my studio in Lekki are uneven, you needed to see how this woman ran out. Lawunmi ran after her but the woman and her friend immediately locked the car doors and zoomed off… I smiled and wondered how amazing people can be.

Incidents like this makes me go back to my drawing board and try to tighten loop holes in our operations.
See you next Tuesday for another interesting feature ???

Dairy of a Naija Vendor, is an outlet for vendors to share experiences, tell stories, inspire, learn from and encourage one another. If you're a wedding vendor and you have any real, fun, behind-the-scene stories to share, please send a Whatsapp message/voice note to 08083225395 and we'll get in touch with you. Visit the website and follow Diary of a Naija Vendor on Instagram and Facebook.