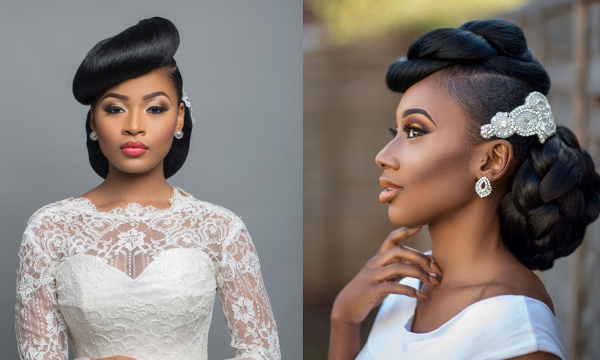 Nigerian UK-based hairstylist Tola of Charis Hair organised a beauty shoot tagged 'From Retro to Afro.' The shoot combined natural hair and bold makeup (contrary to the mainstream trend – permed hair and natural makeup) looks by OTS Beauty and Paris Purple MUA. Speaking about the shoot, Tola says;
Many women are transitioning/have transitioned to their natural-afro hair and their main concern is the lack of bridal hairstyle inspiration for afro hair. This then leads them to going against their wishes which is to either relax/texturise their natural hair or wear a lace closure/frontal weave.

Some have also expressed their feelings that wearing their natural-afro hair on their wedding day wouldn't look as pretty or they feel like there is no 'wow' factor with that hair texture and so they opt for the usual 'human virgin hair' weaves.

This afro hair bridal inspiration aims to show women of colour that they can in fact wear their afro-hair in the highly desired 'retro/classy" wedding hairstyles and still look exceptionally beautiful rather than 'casual' as many perceive.
Look 1 
Charis Hair teamed up with Dayo of OTS Beauty and JOT Photography to create these stunning bridal looks. Dayo adds;
'Not so nude'

As a makeup artist, a lot of my brides request nude/natural bridal makeup. I wanted to show that there are no rules when it comes to makeup; it all depends on the client's personality. The looks were created using FeathersnFurs, Lancome, Milani and MAC Cosmetics.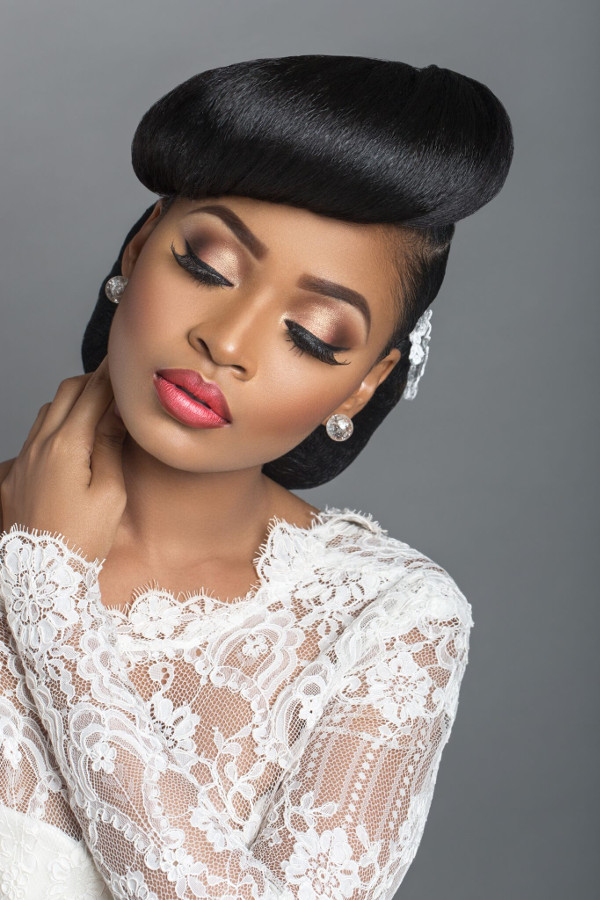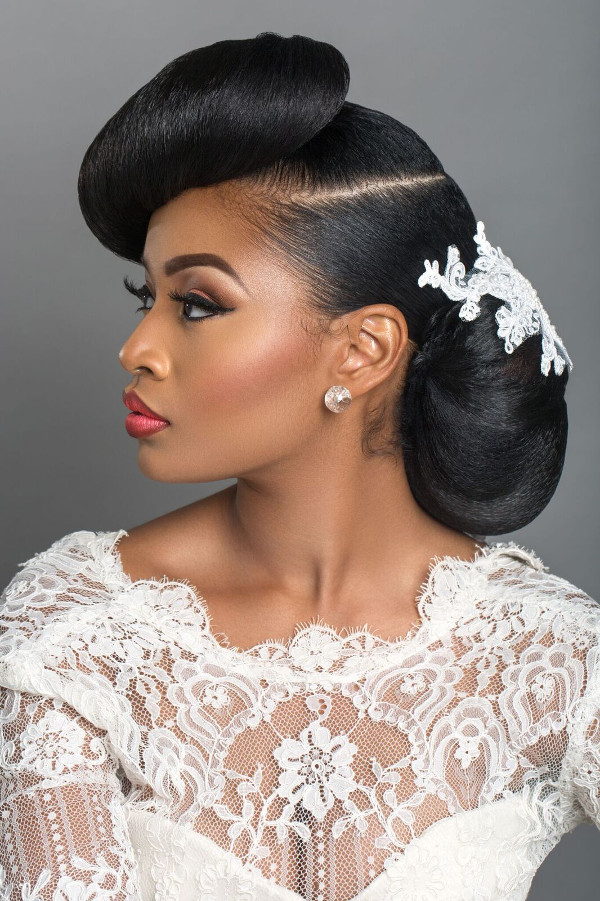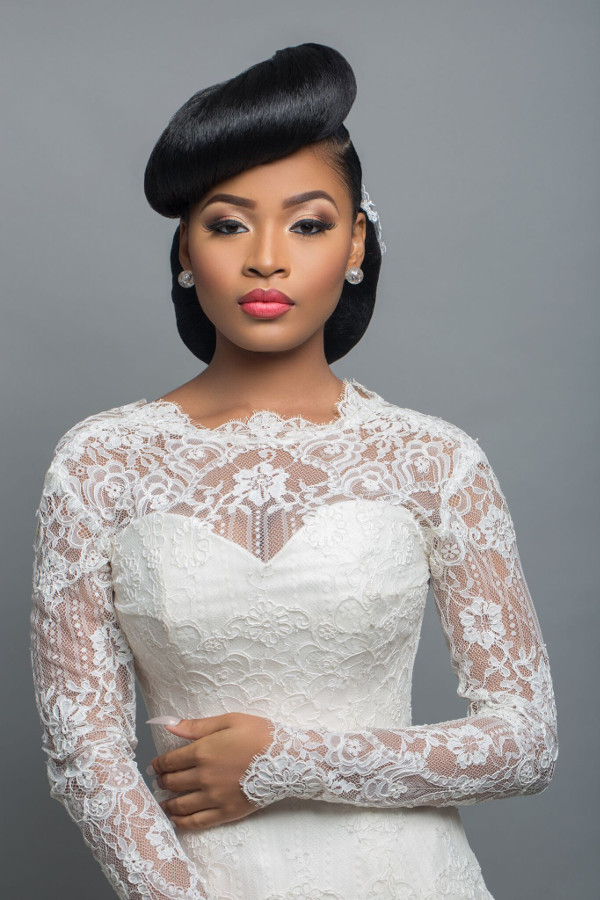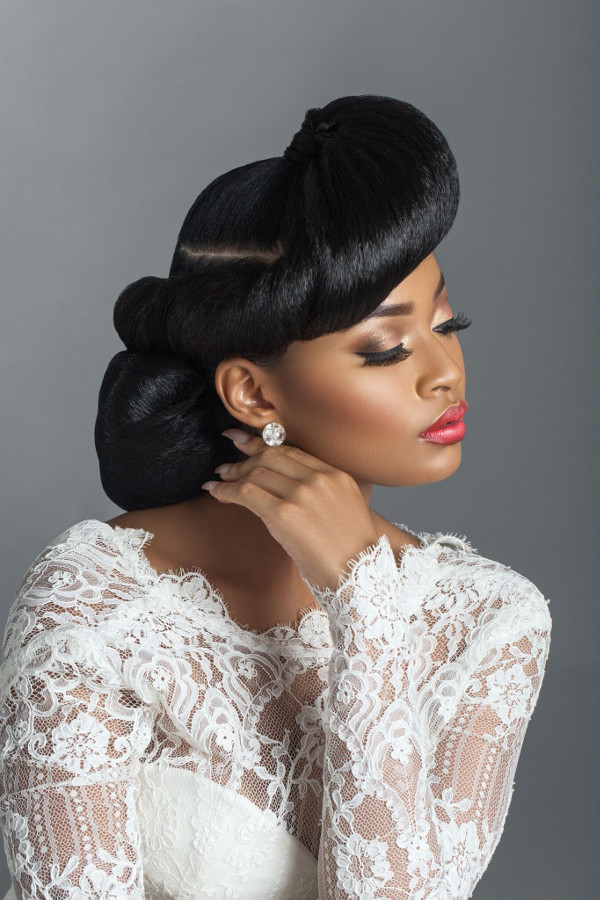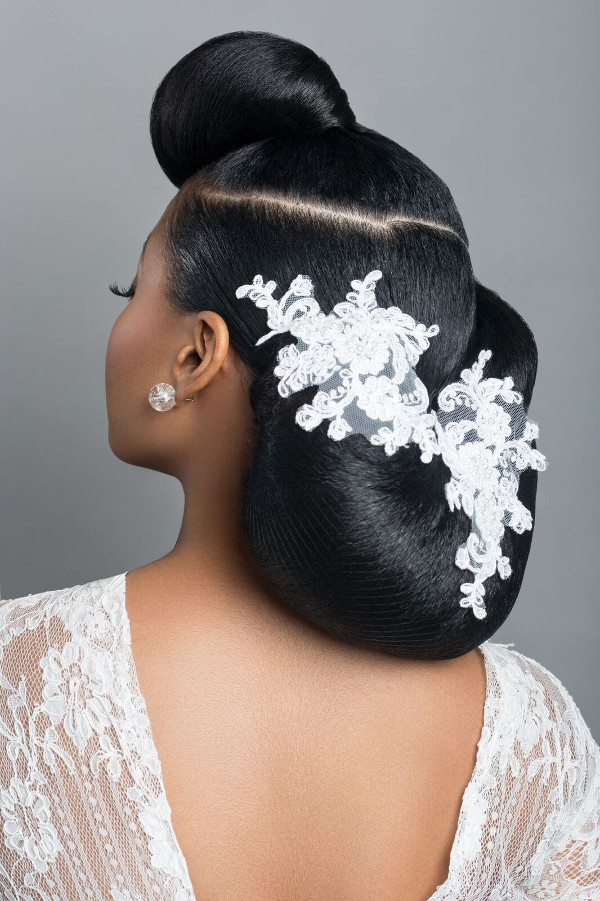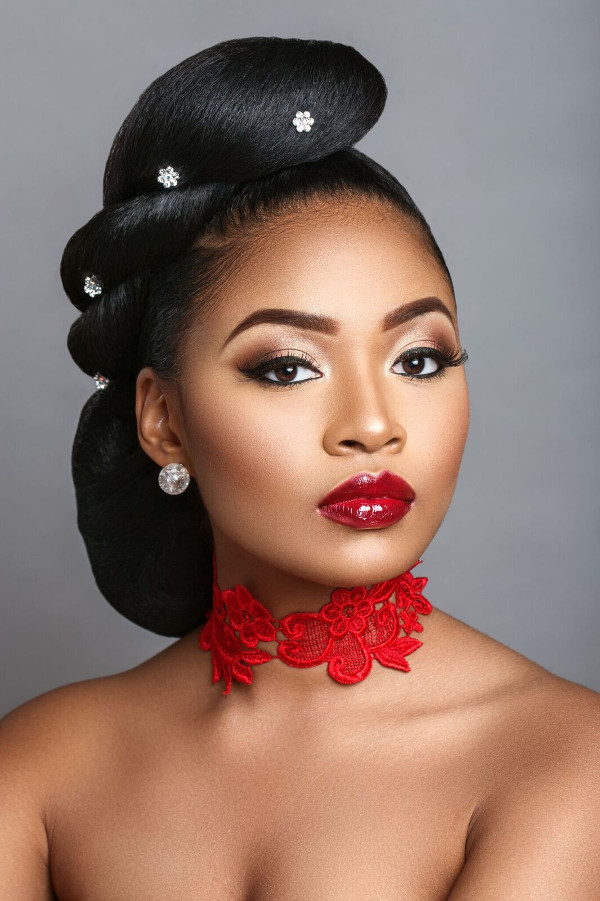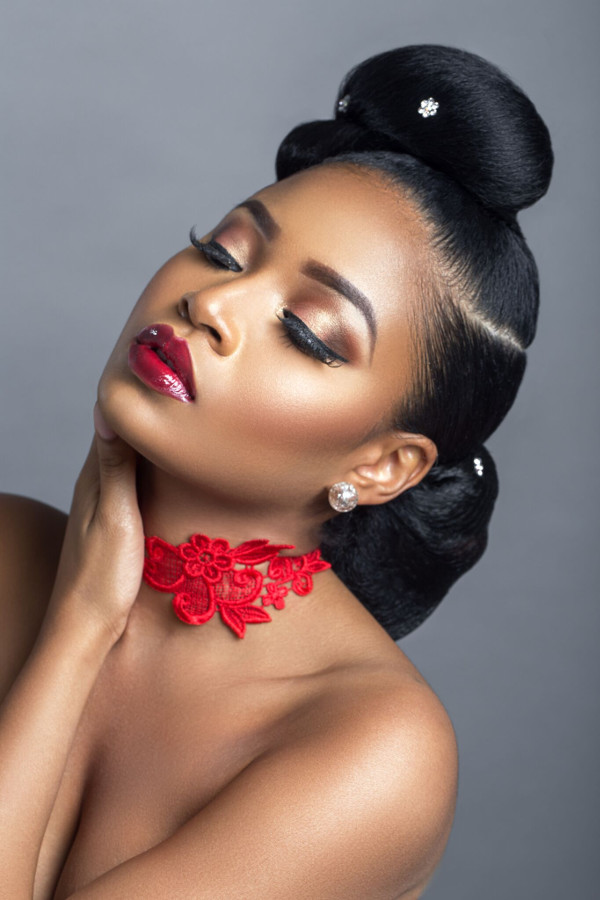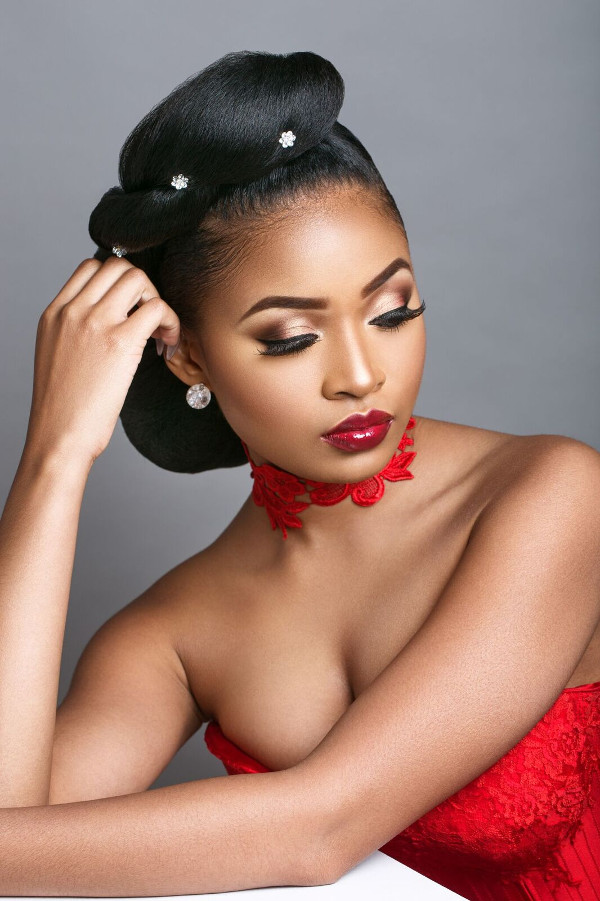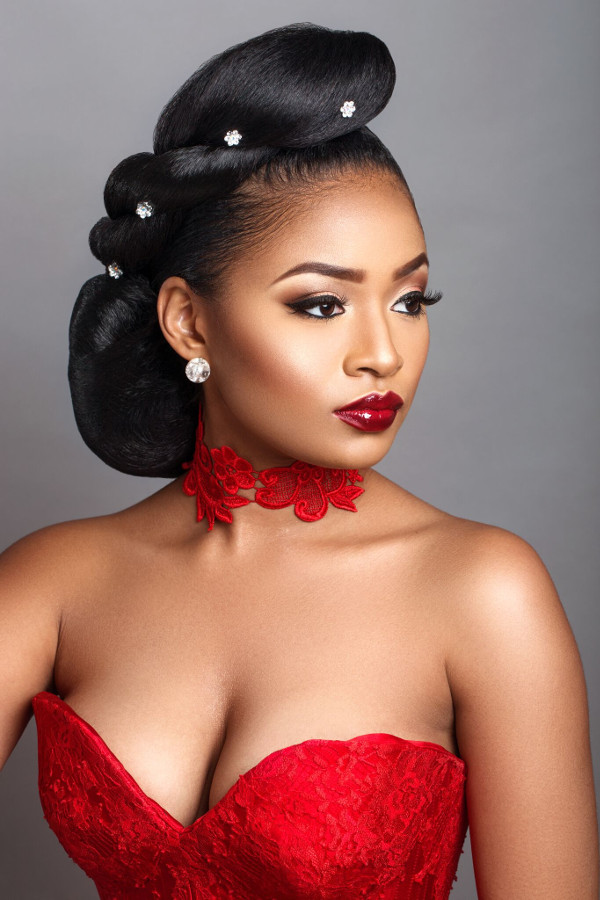 Look 2
Atunbi Photography, ParisPurple and Charis Hair collaborated on the look for this natural hair bridal inspiration photo shoot. Using bejeweled headpieces and a mix of straight and kinky hair, Charis Hair incorporated braids for stand-out hairstyles. ParisPurple used bold makeup – shimmery gold and pink eyes, definitely for someone who wants to shine while Atunbi captured the looks in the perfect portraits below;
Check on it!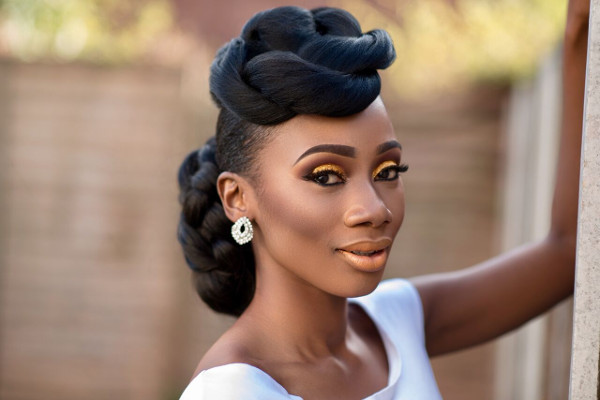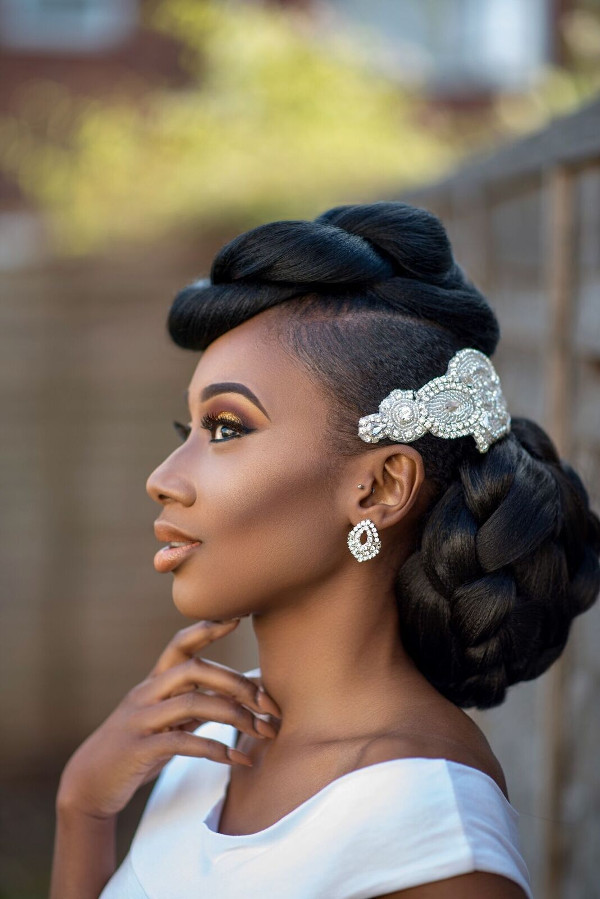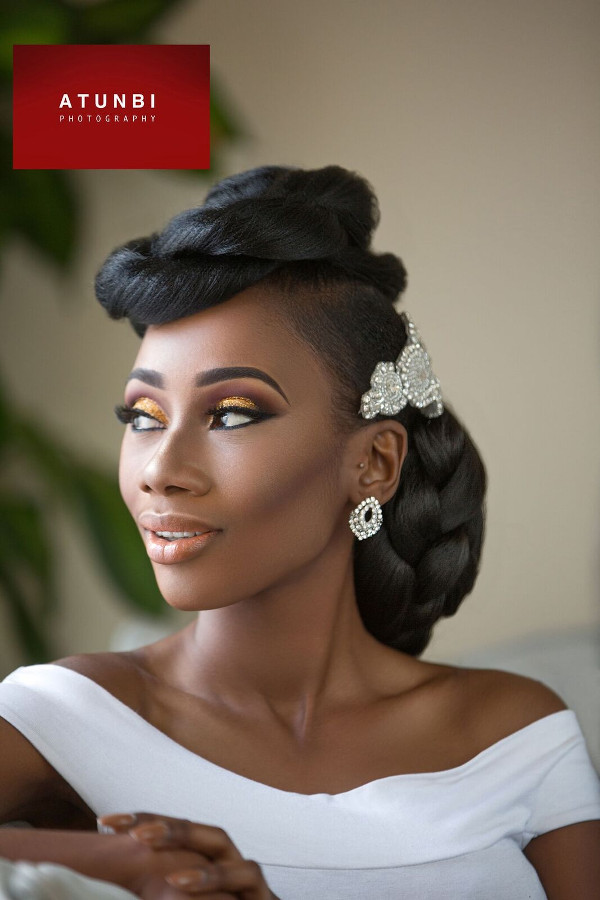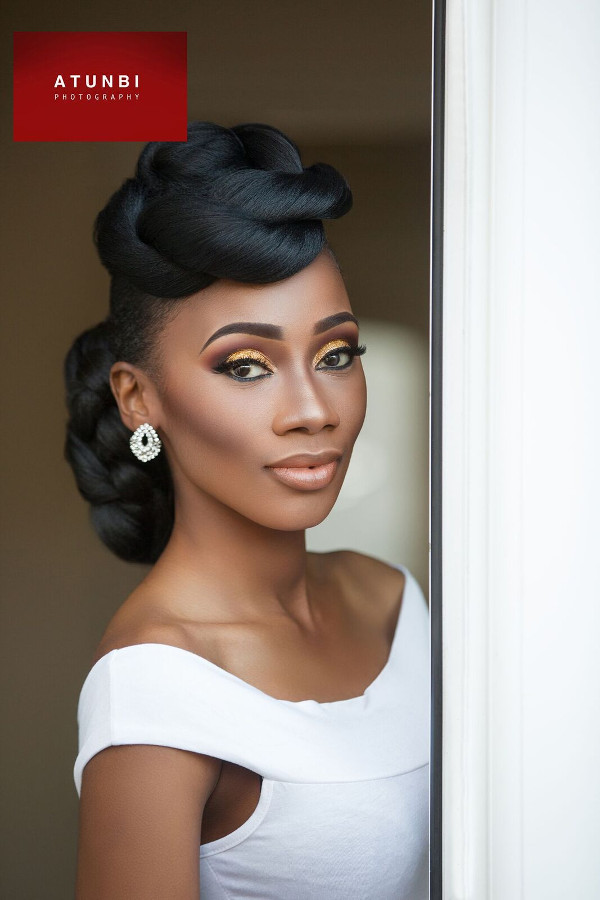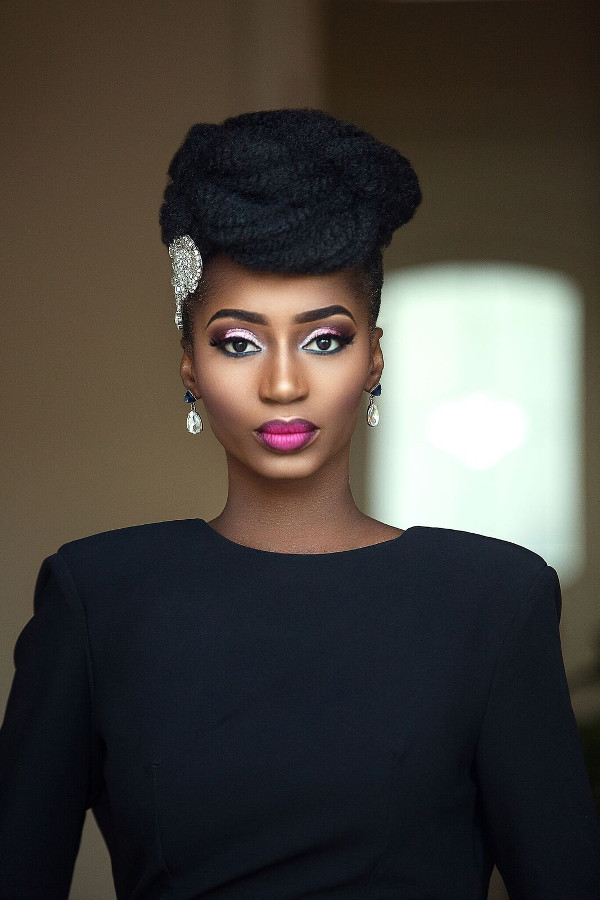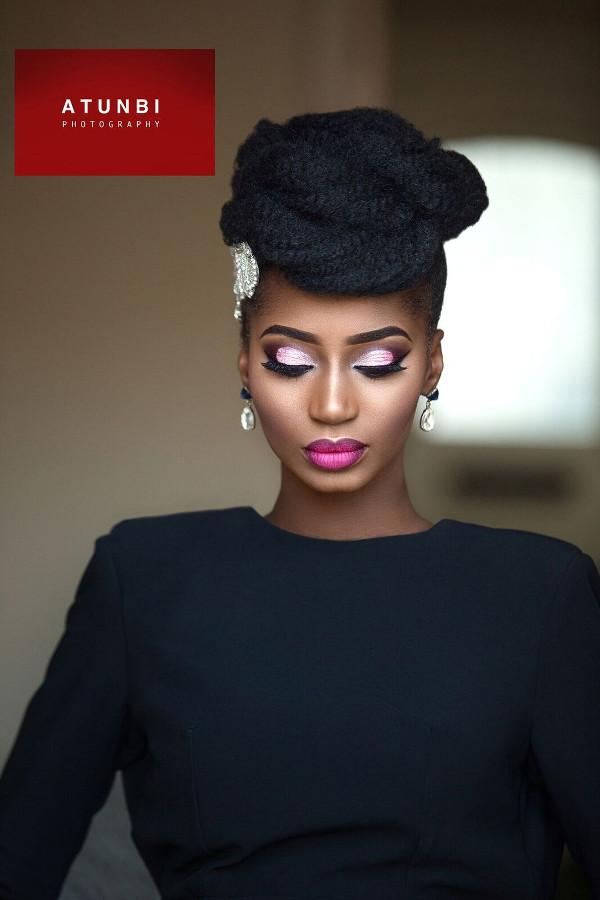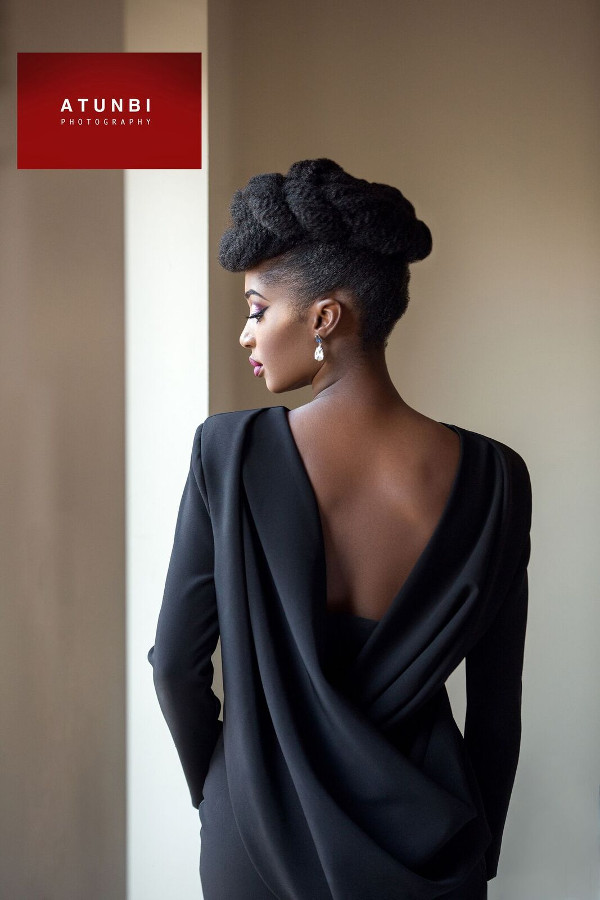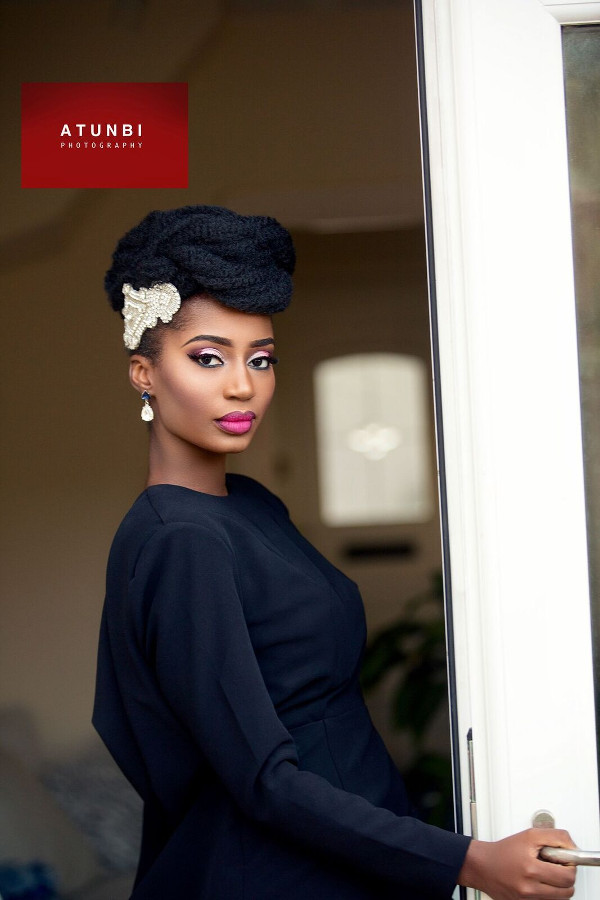 Be inspired!
Vendors