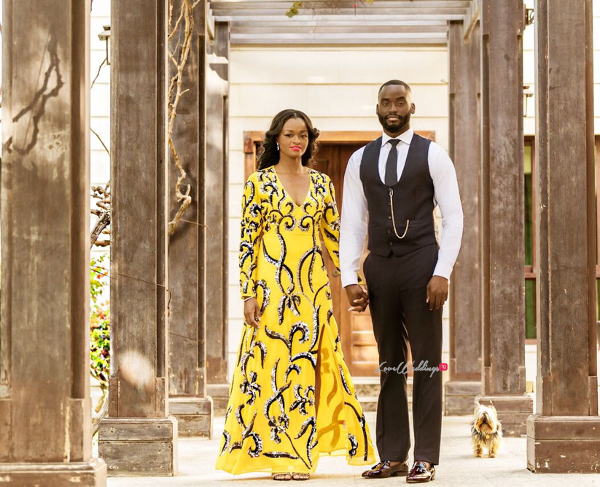 #TYtheKnot2016 happened over the weekend in the US!!!
Pastor Adeyemi (Yemi) Adesanya and Taiye Fadojutimi got married; pictures and videos from their wedding are already trending on social media; watch a clip of the groomsmen presenting a wedding gift to the bride below.
We will bring you official pictures from the traditional and white wedding but while you wait, the couple shared their super cute and REAL love story with us. They also had a lovely pre-wedding shoot in the United Arab Emirates. Read their story and view pictures from their shoot below;
Our Story
Depending on which of us you ask, you may get two different stories of how we were introduced and how we actually met. One thing is for certain, God had been working behind the scenes to lead us both to this very moment and we are forever grateful.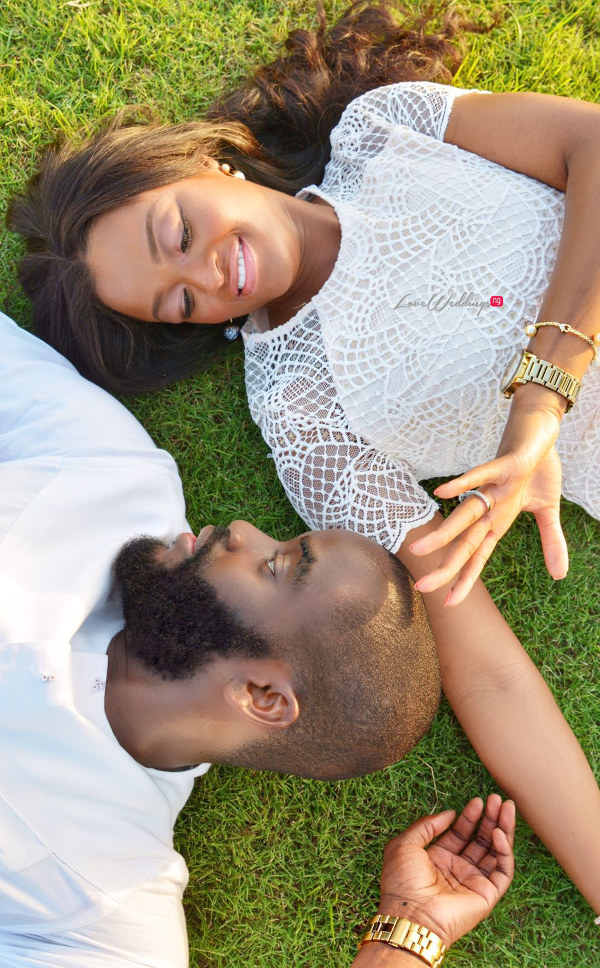 How we were introduced by Taiye
In May 2015, my GO – Pastor Amos Fenwa told me he had someone for me. I laughed! Especially after he told me where he was from and what he did. I thought he must be joking.

In June of that same year, I got a friend request from a random guy. I checked out his circle of friends, no one in common. I decided he was a stalker and kept it moving. In mid-June, Pastor Mrs Siju, Nene and Adeola were talking to me and I was telling them how I just didn't have time for guys and all the games they play. It's too much work. I already have a job. They are all the same, (you know how the story goes). They of course were telling me how I needed to be more open-minded and stop shutting guys out so quickly.

They managed to get on my Facebook somehow, saw a request from P.Yemz, and they decided to accept the request on my behalf, even after I told them the dangers of accepting random friend request on social media. They were checking out his pics and told me I had to see it, which I did but still wasn't interested. (The guy was cute though!)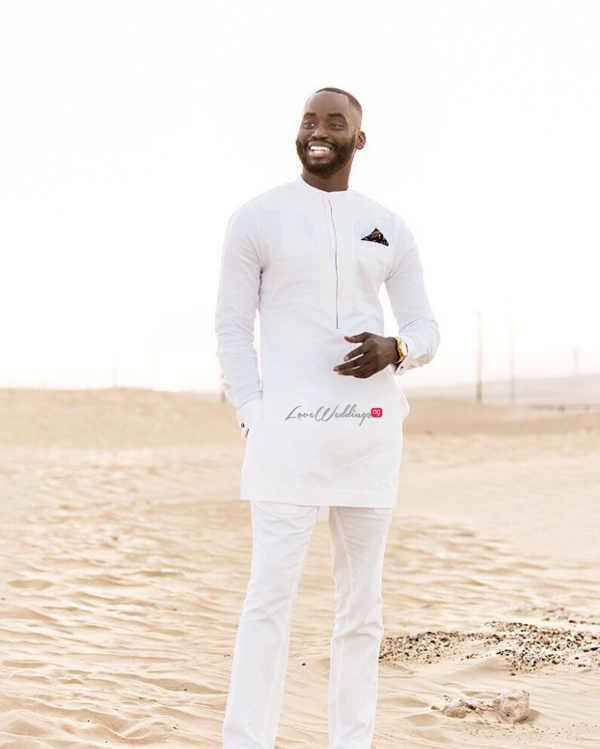 Pastor Mrs then said I need to purge my own Facebook page as well and take out any questionable pics where my brothers could be mistaken for bae or where I wasn't looking on point lol. He liked all my photos the next day and I liked his. We connected on Instagram and he sent a DM. We have literally talked everyday since then!

I know that my steps were truly ordered by God now that I look back. He was writing my story and it now feels like I am having an out-of-body experience as I relive it and share it with you. I could literally tell you every event in my life that led to this very moment. Every person that was sent to help me on the way. Every situation that was put in place to build me up and mould me, and every leap of faith that I took in obedience.

Till this day, I stand amazed and in awe of God and the way He worked in my life for what seemed like an eternity going through it, but now feels like it all happened so fast. I am so thankful and truly blessed to be with the one true love of my life. As an excuse to my aunts, I always used to say I don't have to date anyone here (in MD or NJ, God will shift the entire world just for me. And that's exactly what he did. #wontHEdoit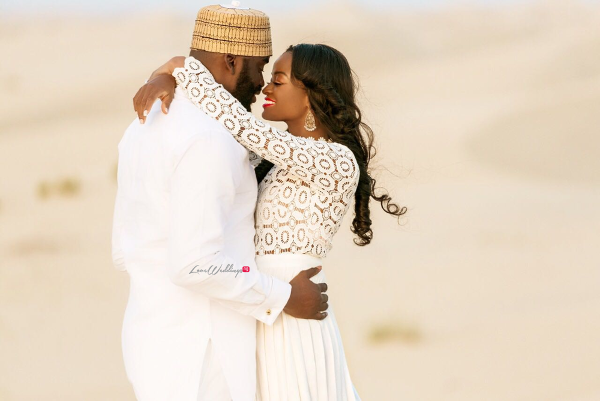 As for how we actually met, well, that came months after we first started talking. Late September/early October 2015, I met him for the first time in the Abu Dhabi airport. Yea. I told y'all God really did shift the entire earth for me. I was really nervous because we connected so well on the phone and on Skype, WhatsApp, etc. We connected on every level. Now came the real deal. So many questions ran through my head. He even had to calm me down the day before he came.

When he finally came through the door (hours after his flight arrived… talk about a nervous wreck), I was like OhEmGee! That's him! He's so cute (even though he had an angry look on his face). I didn't even call out to him so he would know where to go. I just watched him walk while I cheesed extra hard. I finally decided to go tap him so he could stop looking lost.

When he turned around, I said "hey love, it's you, finally! You're tall lol." He then said "hey this is love at first sight. God has blessed me I can't wait to marry you. Where have you been all my life. You're drop dead gorgeous." Just kidding.

He actually didn't say any of that lol. But the smile that he was trying to hold back said it all. He did say "hello beautiful" and gave me a hug… talk about butterflies. He then said, remind me to thank GO (Pastor Amos Fenwa) for introducing me to you.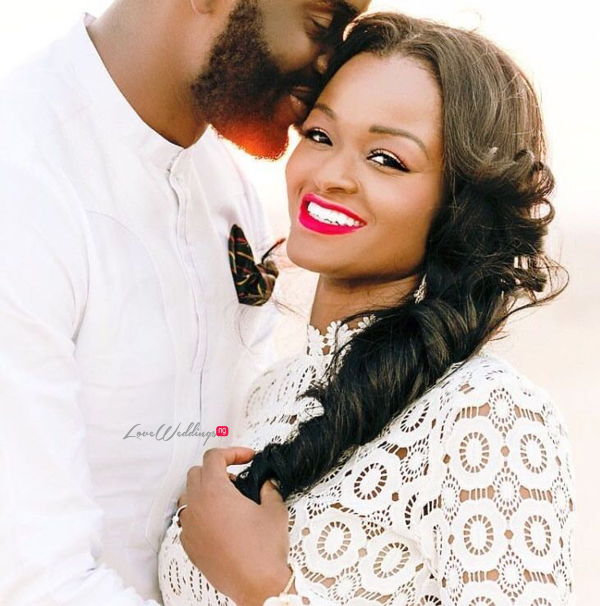 Yemi's version of events
In June 2015, I was in Nigeria and that's when I was told about Taiye. To be honest, at that time I really wasn't interested in being hooked up by one of my spiritual mentors and my mum. In my mind I was thinking, "they don't even know my type, how would they be able to find someone for me? Better yet, who told them I'm even looking." (I won't lie, I actually was looking but I didn't want to show face).

I asked for the spelling of Taiye's last name and I found her on Facebook. I was impressed by what I saw and my first thought was, hmmmm she's really pretty. So I requested her to be my friend (NO! Not just because she was pretty… actually, let's leave that lol). She, of course didn't respond right away, and now I know it's because she thought I was a stalker.

When she finally did, I said "okay cool," even though she would like to think I was jumping for joy. She was stunning on Facebook so I wanted to get a better look of her. I noticed she didn't post much so I figured she would be on Instagram. I decided to go find her and look at her pictures. Once I was satisfied (lol), I decided to message her. She responded after some delay (again).

Well, from the moment she responded, we hit it off and even before the end of June, I was convinced in my spirit that I would one day marry this girl even though we hadn't met face to face. I remember telling her this and the conversation just flowed (despite her telling me on numerous occasions that she was not thinking of marriage).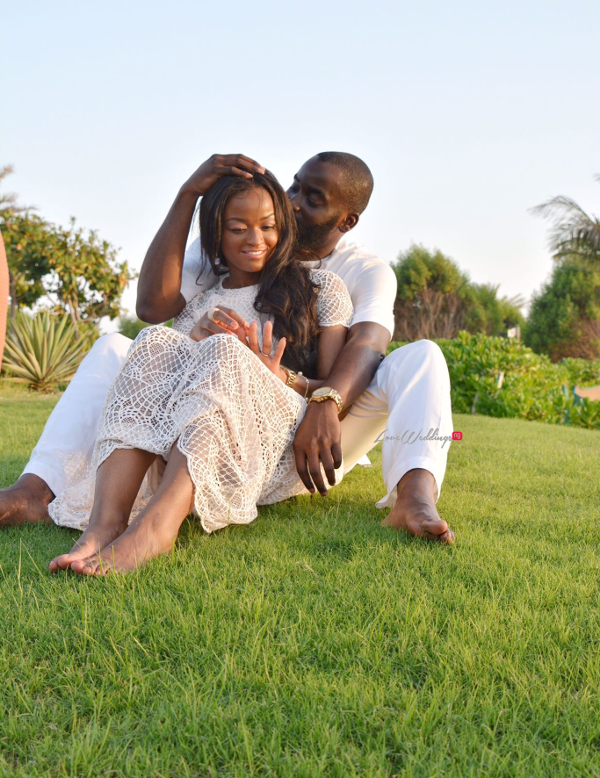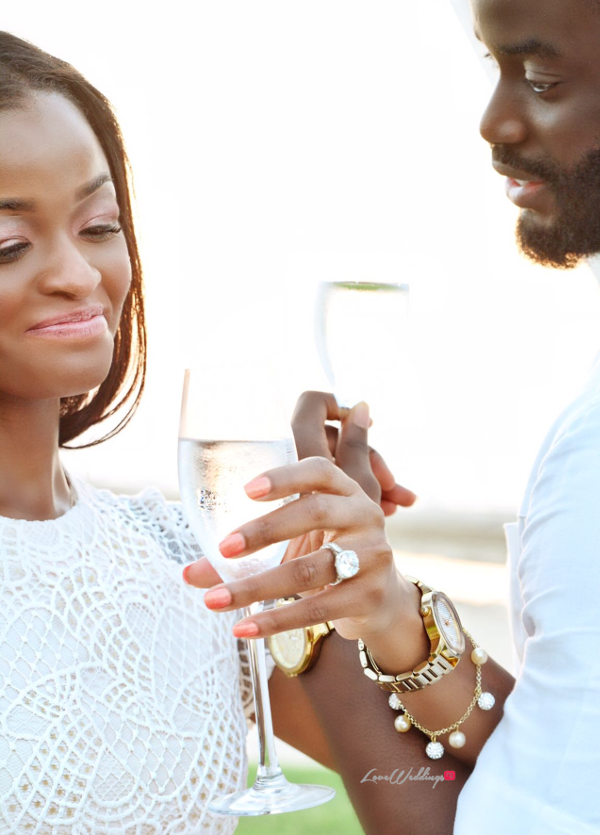 I wasn't nervous at all when I was going to meet Taiye even though she really wants a sappy story and would like to think I was thinking all sorts of things like she was. I was already pretty confident that everything was going to work out. Why else would I buy a plane ticket half way across the world to stay for two weeks in a place I hadn't been before with a person I hadn't met? Sounds crazy now that I am re-telling it. We literally used every form of social media to communicate and there was always chemistry so I didn't really see anything to be nervous about. Once again, you don't just buy a ticket half way across the world to meet a girl for possibilities, you do that to meet your future.

The plane landed and I was a bit slow moving so the queue ended up being very long, which gave me time to think a little. I started thinking things like, I wonder if her teeth are really that straight and white like her pictures? (They actually are), I wonder how big her forehead really is because her pictures are always taken from a strange angle? (she needs a selfie class because her forehead is actually pretty small thank goodness). Then I had to get a grip and give myself a pep talk like I gave Taiye hours before.

When I finally got my bag and headed out, I didn't want to stand around looking confused so I figured since I didn't see or hear her when I got out I would try and find the money exchange. I stopped briefly and then felt someone caress my back. I turned around and my first thought was "her body looks firm like she works out." (I'm just being honest).

We hugged and in my mind I said thank you Jesus! She's more than the girls I would even go for she was "the one." My future wife! Most times when you see people on social media and then meet them in person, it doesn't add up because of all these filters, make-ups and fake-ups. Thank God she looked better than her pictures. I couldn't stop smiling for some reason, but to be fair she wouldn't stop staring at me. What else was I to do.
The Proposal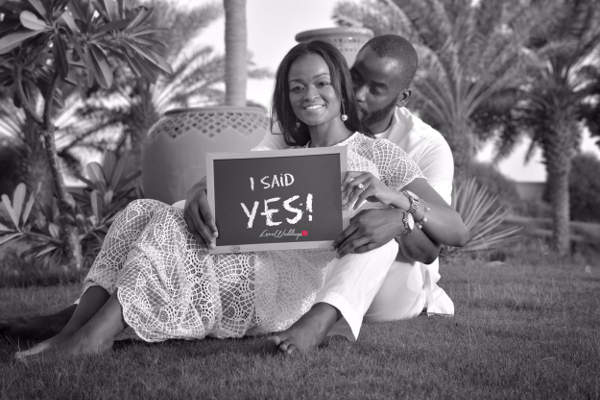 After we initially started talking, we knew marriage was in the works after about a week or so (what can I say, when you know, you know). That being said, I obviously didn't have your conventional surprise proposal. So this story will tell you of all the times where I wrongly anticipated the proposal!

After the introduction in November of 2015, I knew it could come at any time so when I visited on New Years' in 2016, I was expecting that to be the big celebration. NOPE! Try again!

Then I visited again during the Spring break. We were well into wedding planning at that time and our engagement shoot was fast approaching so I just knew it had to be during this visit. So I took a banging outfit for each day. NOPE! Try again.

Finally, our engagement photo shoot was here. Of course, he would propose on the first set or at least sometime during that day. It was an awesome idea in my mind and hopefully in his too. NOPE! Try again.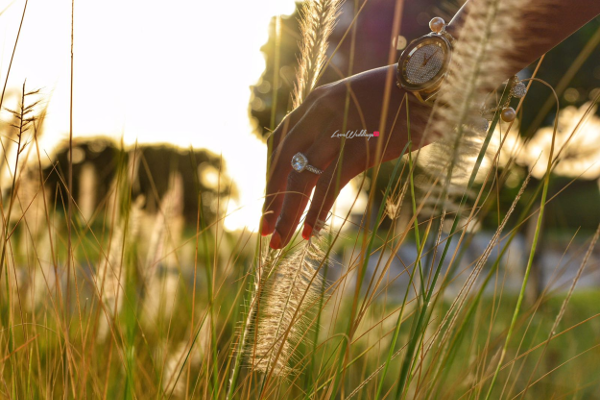 He gave me a mock ring to use for the pictures. I was getting annoyed so I started planning to stop introducing him as my fiancé and start introducing him as my boyfriend. I mean what is a girl to do. You tell people you're engaged the next thing they want to see is your ring.

Well, there were only two more times we would see each other before the big day; my birthday and my sister's wedding! He can't exactly pay me any surprise visits, and my snookums is not the best secret keeper (so I thought). So when he called and told me he was visiting Abu Dhabi again for my birthday, I didn't know whether it was because he's just so sweet (which he is of course), or if it was because the time had finally come.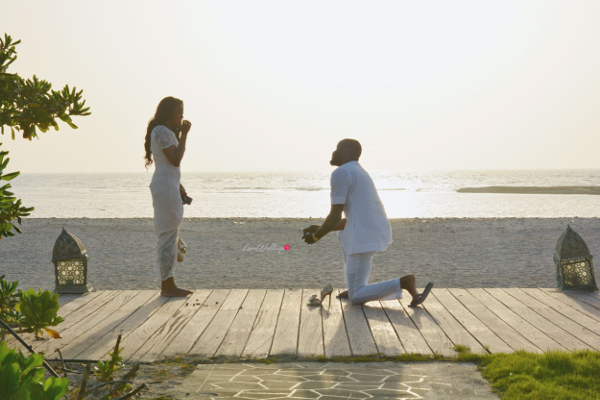 When my birthday came, I was just so happy to be going away somewhere, and the guy actually didn't drop any hints to where we were going. So the anticipation and suspense completely took over and I wasn't even worried about the proposal. The desert island resort he took me too was breathtaking and also pushed the proposal further out of my mind. We had to go to a formal dinner and it was super hot. My make up was already sweating off so I wanted to get where we were going fast. We had to go through the sand, so I took my heels off and told him to hold it. I lifted my dress up and said "oya lets go."

He dropped my shoes and went to pick them up. He then says "while I'm down here…" I laughed, pretty hard, and said "oh please be quiet and lets go. It's hot." I turned around to start walking again and looked back, he was still down there. He goes in his pocket and pulls out a blue box. I heard absolutely nothing he said after that (I made him say the speech again during dinner of course). I started tearing up. There was even a photographer there and the hotel manager taking photos. When he got up, he gave me a kiss, then I hit him a couple of times, out of love.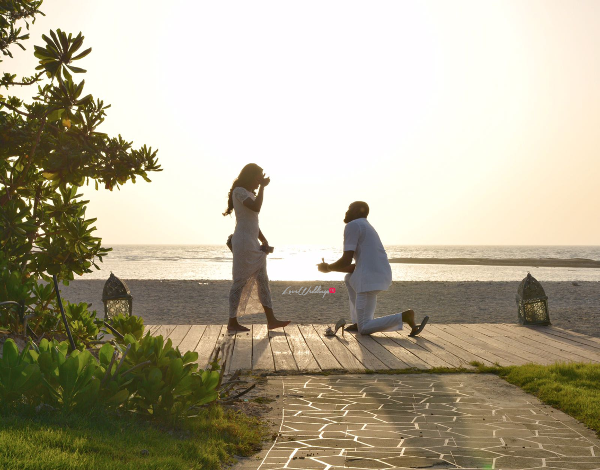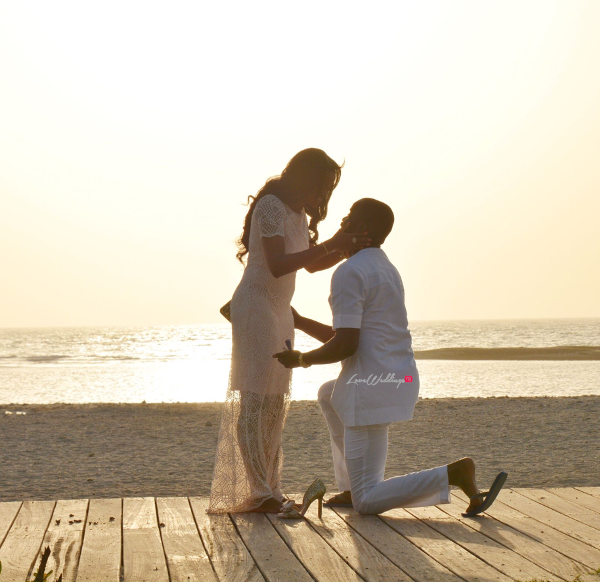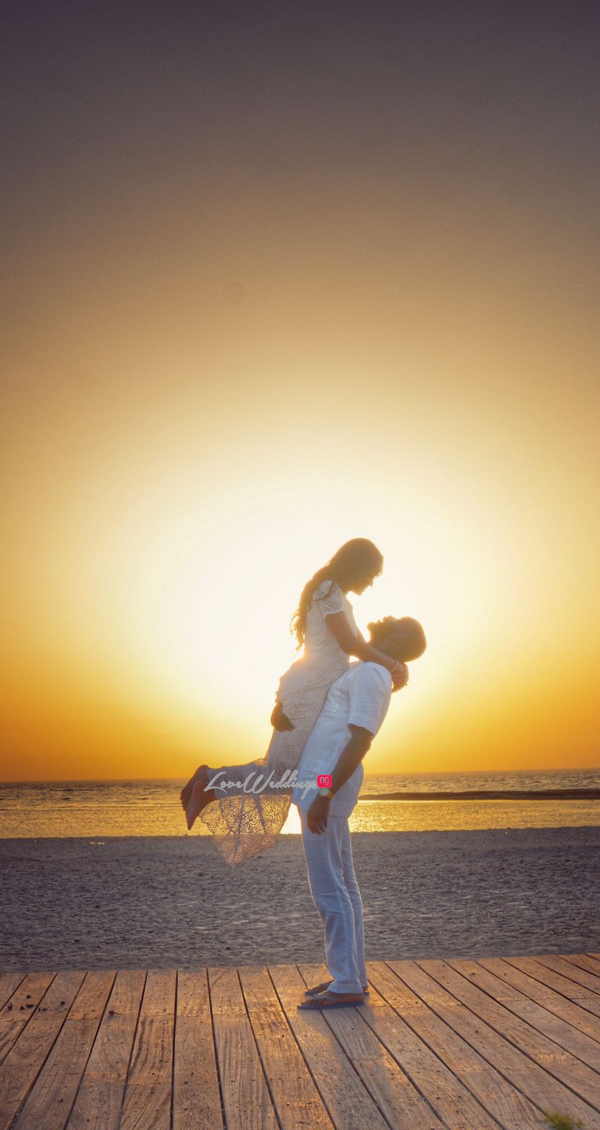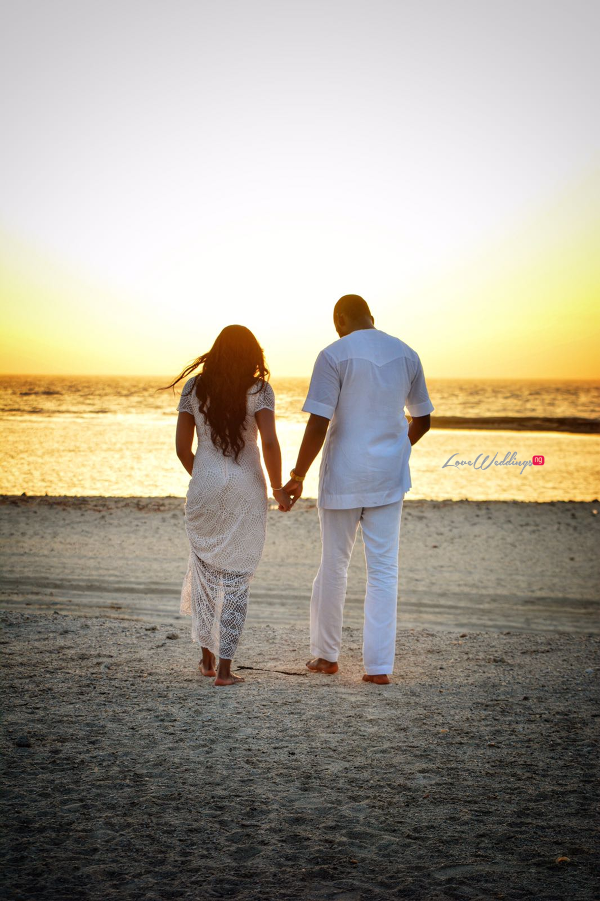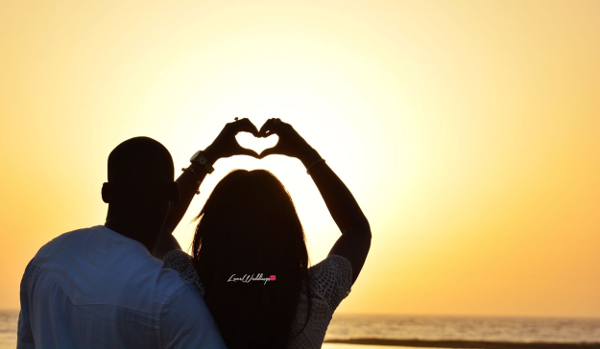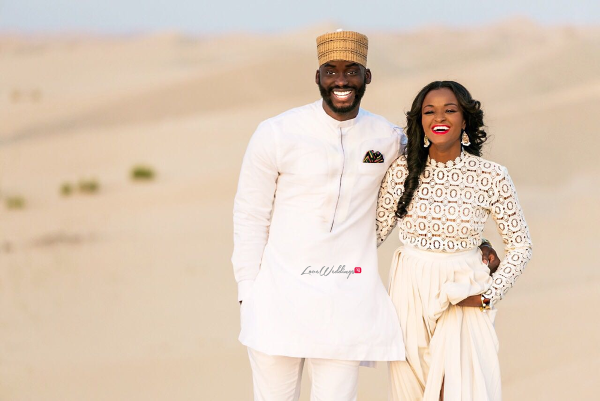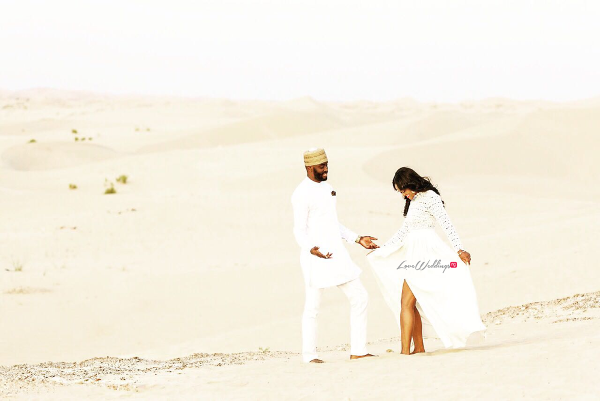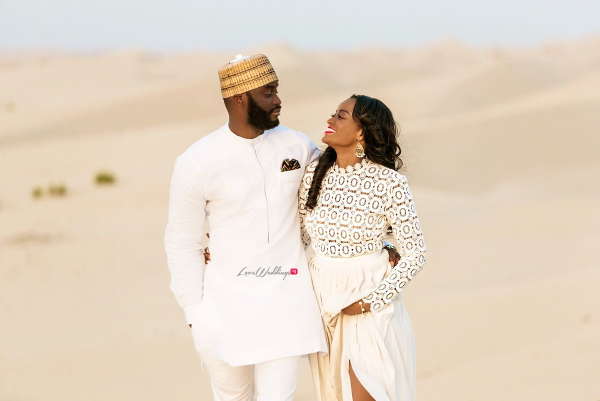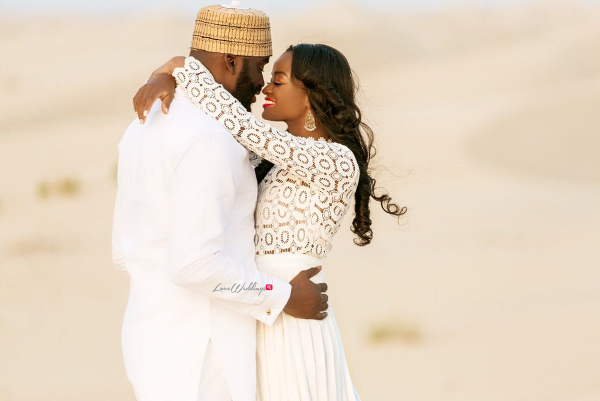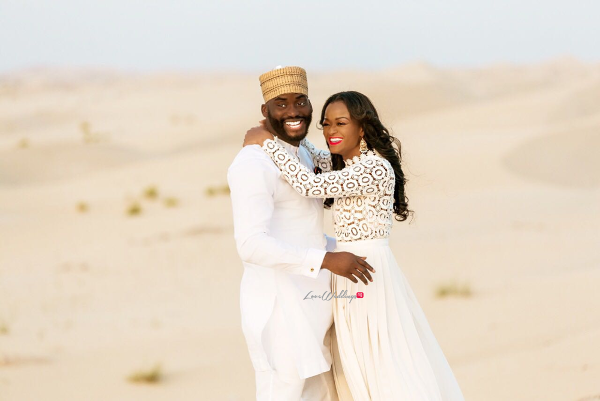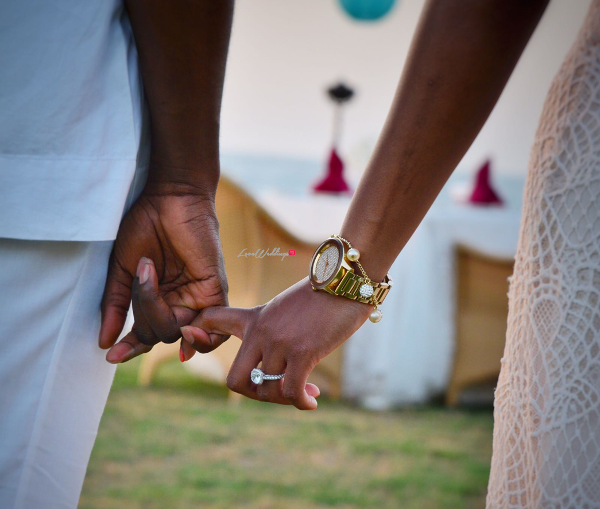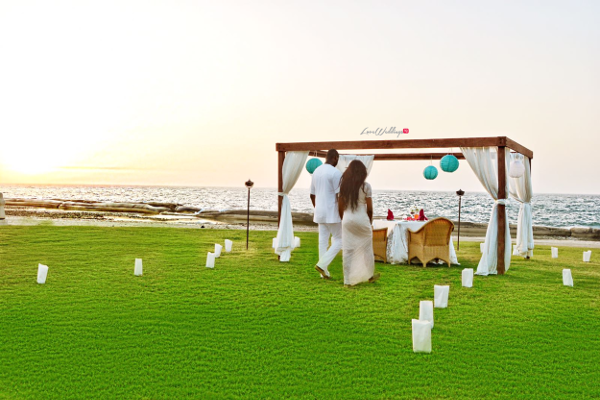 Vendors