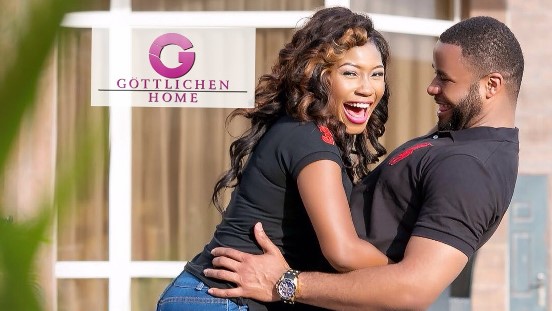 Chigozie, the son of Chief Vincent Eze Ogbulafor, the former PDP Chairman is saying 'I Do' to Chioma Unogu this weekend. The traditional wedding is holding today (the 28th of December, 2016) and the white wedding this weekend, on the 30th of December, 2016 in Abia state.
The couple shared their love story and pictures from their pre-wedding shoot with us via their planner – Gottlichen Home. Read their story and view pictures from their e-session below.
Enjoy!!
How we met (by the groom)
Sometimes in life, what we are looking for is directly in front of us but we are always too distracted to notice, well that was the case for me.

I visited Nigeria two years ago to celebrate my family's thanksgiving. Little did I know that I would be meeting the LOVE of my LIFE! I met Chioma and her family when they came over to celebrate with our family and I was their dedicated server (Lol!!).

After the night was over, she left and I ended up not getting her number. I went through a lot in order to get her number after she left. I finally got her number and called her when I was leaving Nigeria and introduced myself. I told her that I was leaving Nigeria; however I would like to keep in touch and she said 'no problem.'

I went back to Canada and continued my busy life as I had just started a new position at work and also started my Master's program. After two months, I finally got round to sending her a message and I have never gone a day without sending her a message since that day (Well, except for when I planned a surprise visit to Nigeria to propose to my WIFE! HAHA! I WILL LET HER TELL YOU HERSELF!) And to my surprise she said YES!
This journey will not always be rosy, but I promise we will get through whatever life throws our way. I promise to protect and provide for you, I promise to be the pillar and foundation in our home. My all, I am giving myself to you willingly without reservations. I pray our marriage will be an example and hope for many. Here we are TOGETHER!, FOREVER WILL NEVER BE ENOUGH MY LOVE!

"Thinking back, to the feeling that I had when I first saw your face, I knew that it was you, Some time has passed, and the feelings that I had before still are the same, cause you never changed, Even though I don't show it girl, I just want you to know, that even if we fight a million times over little things, we can still make it better. I meant what I said when I gave you that promise ring, that I wil love you forever. I fall for you deeper everyday, I feel it now girl more than ever, but with our type of love, forever aint enough" J-Holiday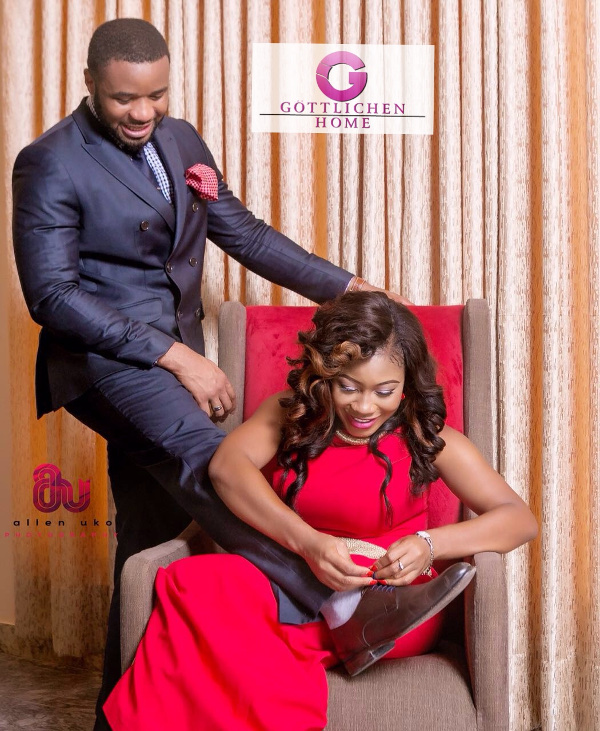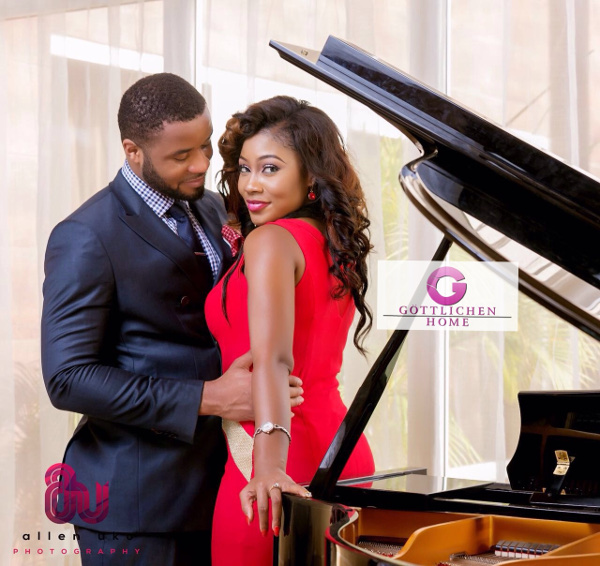 The Proposal
Though you are many miles away from me, remembering you wipes out the distance.

We first met on the 28th of December, 2014 and thereafter, all communications to each other were through wireless softwares and any day we interacted became my best moments.

What initially looked like a marriage proposal came on the 1st of Jan, 2016 when you asked me "What do I think spending the rest of my life with you?" I was mesmerized and could not offer a reply. We had not spent time together physically and I subsequently told you that if you were serious, you should make out time to come to Nigeria. You replied that you will come to Nigeria in December and ask for my hand in marriage. I have never seen a man so sure of himself.

My sisters who reside in Abuja had invited me for an event, which I equally wanted him to attend so I invited him. Guess what his reply was?? He told me he would be working over time at work and said I shouldn't wait for him on the 24th of May, 2016. On the 25th May, I called him and followed it up with a message; no response; I got scared. I called his friends and even his mother (Lol!!!). They told me he was at work.

For two whole days, we did not speak to each other. I became suspicious, devastated and heart-broken. I prayed to God to console me, touch his heart so that I could hear his voice once again. My sisters told me not to worry and that they were sure he had reasons for his actions.

On the morning of the 26th of May; my sisters woke me up and demanded that I assist them in the kitchen so that they could prepare for work. While walking back to the room, I heard a song that only Chigozie and I knew, playing out loud in the room. I asked my sisters how they got the song and they all denied knowing what I was on about. I rushed into the room and checked everywhere but didn't find anyone. So, I checked the adjoining bathroom and I found Chigozie…..the love of my life.

The first thing he said to me was "Hi" smiling and waving his hands and I was like "Oh my God" (screaming in tears). I jumped on him and we hugged each other for as long as we could. On the 3rd of June, 2016 he took me out for a dinner and popped the question "Will you marry me?" and I answered yesooo!!!!!

The best explanation I can give concerning the entire scenario is that our LOVE is a miracle. God sent you to me to change my life and with you from now onward, we shall become the best couple on earth. Hearing your voice alone intoxicates me, motivates me, inspires me, encourages me, and brightens me. Those two weeks you spent in Nigeria were the best days of my life. It did not only tell me how vital I am to you but gave me all the assurances that with you by my side, we shall subdue all the life-threatening challenges in the Mighty Name of our Lord Jesus. Amen.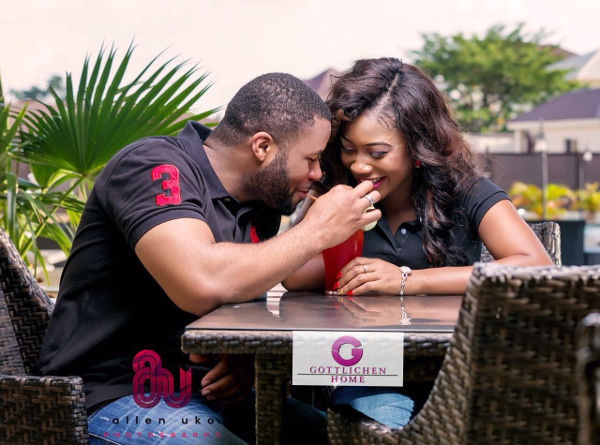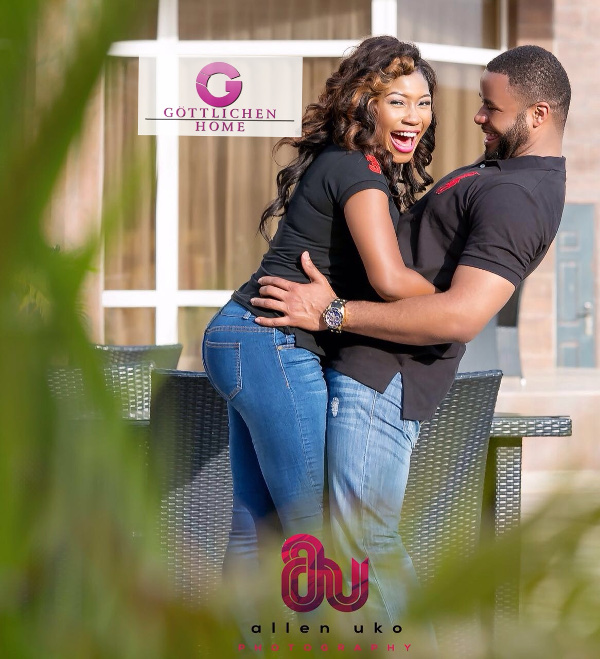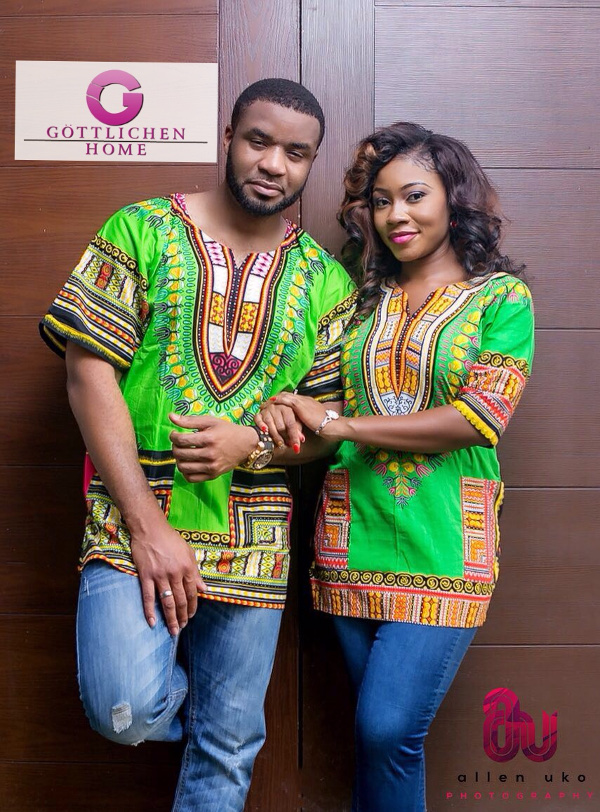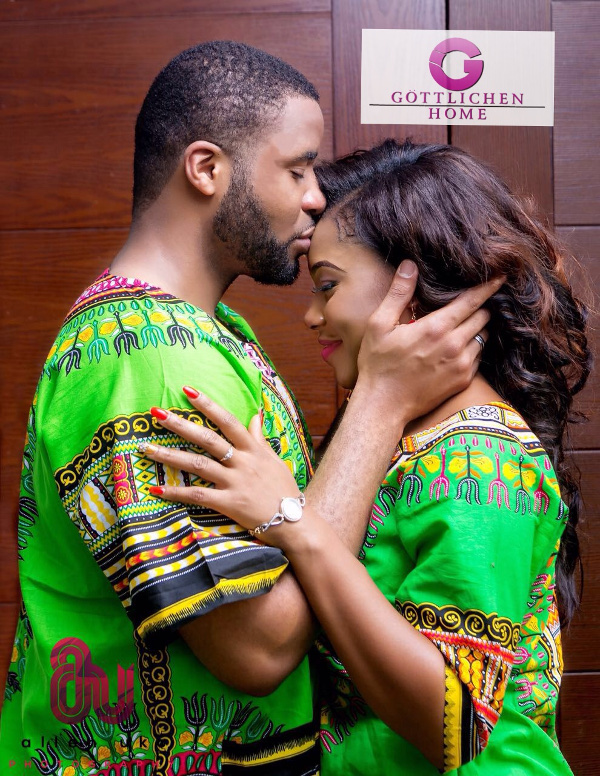 Vendors
Event planning & Coordination: Gottlichen Home | Instagram
Photography: New Ace Media
Makeup: Beauty by Ammy doll