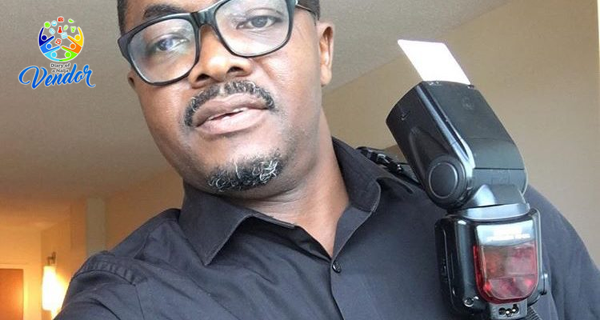 Korede Olabanji is the owner and CEO of Photonimi, a wedding and events photography company based in Lagos. He shared 3 experiences with clients; one good, another bad and the third, ugly.
Memory card gbege
In 2005, I had a portrait session booked in a client's house. I was setting up when I realised the camera's memory card was not in my kit. The photo shoot was expected to start at midnight so I had to quickly call my wife to bring the memory card over. I am sure she went above the speed limit to get to the location on time.

Ever since that incident, I create a checklist of equipment required for every event and ensure I verify the contents of my gear before setting out. Please always ensure you check your gear before setting out. A shoot that late with no memory card! Imagine what would have happened if I was unable to reach my wife or if I was too far from home (you can insert surprise emoticon here)
Not for photographers
You all know how stressful and tiring covering a wedding can be for photographers, with all the gymnastics that goes into it coupled with being the director of the event. At this particular party, I was famished and thirsty at the wedding reception. I asked for a drink from a server who declined and told me "these drinks are not for photographers". ***rolled eyeballs*** o ma gaa o! I thought I was the only one who heard her response but surprisingly, a guest also heard the response and apparently she knew the brand – Photonimi. She got up, apologised to me and went to get me not only a drink but she came back with small chops and food for me and my boys (insert happy smiley)

Vendors, can you relate?
Happy Customer
I covered a wedding in Port Harcourt that went really well. On getting back to Lagos, the bride's sister called me to come pick my souvenir? I sent a dispatch rider and to my surprise, he called to say the gifts were beyond the capacity of his bike. Ha! Ha! Souvenirs!!! Hmmm! Ok o! I then had to send a car. I was wowed!

…Very expensive kitchen wares and other gifts beyond my expectations. I had to ask why, as the gifts did not come from the bride but from her sister. She said it's simply because her sister had her desired photographer at her wedding and she was satisfied! I felt humbled.

My experiences so far have taught me to relate with clients differently. I don't allow past disappointments from certain group affect the way I accommodate other groups. The Nigerian community is a peculiar one, lots of godly wisdom is required. I thank God almighty for His Grace and I pray He helps me continue to improve my endeavour, diligence and integrity in doing my business. I hope my experiences has inspired a Naija vendor out there.

Dairy of a Naija Vendor, is an outlet for vendors to share experiences, tell stories, inspire, learn from and encourage one another. If you're a wedding vendor and you have any real, fun, behind-the-scene stories to share, please send a Whatsapp message/voice note to 08083225395 and we'll get in touch with you. Visit the website and follow Diary of a Naija Vendor on Instagram and Facebook.