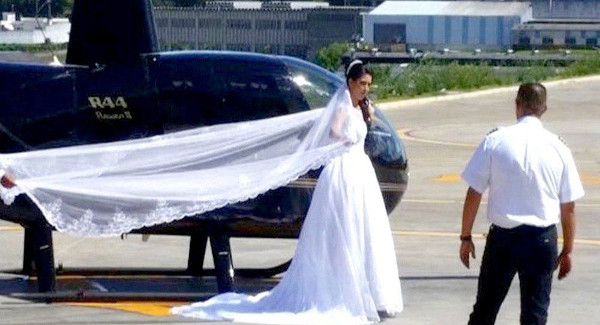 A bride plunged to her death while wearing her wedding gown and veil in a helicopter crash minutes before she was set to tie the knot. 32-year old Rosemere do Nascimento Silva wanted to surprise her husband-to-be, Udirley Narques Damasceno and 300 guests by making a dramatic entrance to their wedding in a helicopter at the wedding venue in the grounds of Recanto Beija-Flor in Sao Laurenco da Serra, San Paulo, Brazil.
Tragically, the aircraft crashed moments before the ceremony, instantly killing the bride and three others – the pilot, her brother and a photographer who was six months pregnant.
The groom was told his wife-to-be had been killed while waiting to marry her at the altar. The wedding planner, Carlos Eduardo Batista said: 'I called the pastor who was officiating at the ceremony and he went with me to help break the awful news to the groom. Udirley was shell-shocked and couldn't speak as he tried to understand what had happened. He was heartbroken.'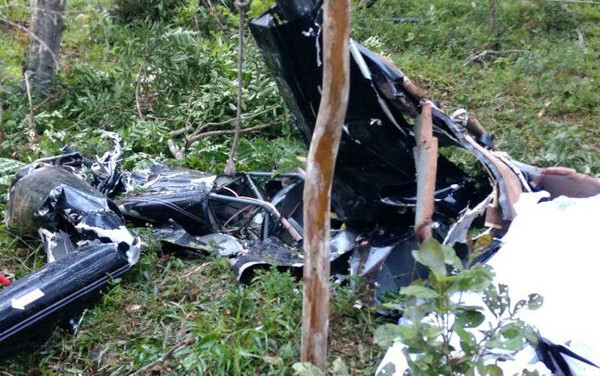 Police in Sao Paulo in Brazil, together with specialists in aeronautics are now investigating to try and find out why the helicopter crashed. They are looking into reports that it might have hit a tree during bad visibility with rain, fog and cloud.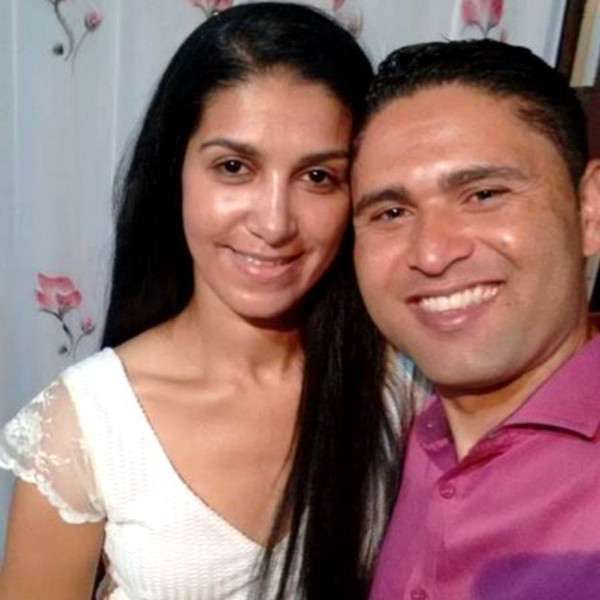 Source: Metro