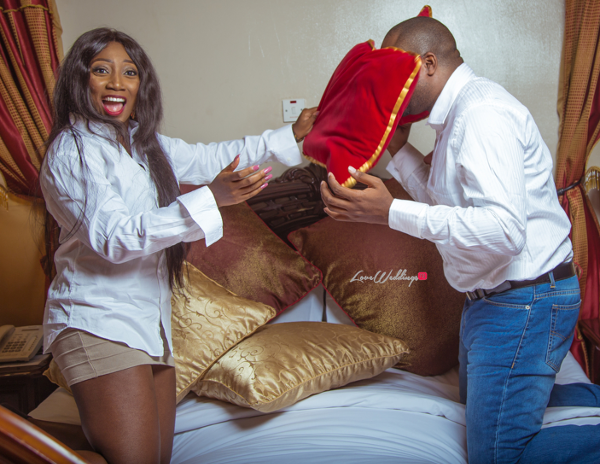 Toyosi Illupeju and Anthony Makinwa, the lucky winners of the WED Dream Wedding competition are set to get married on Valentine's day, the 14th of February 2017 at the Prestigious Balmoral Convention Center, Federal Palace Hotel, Victoria Island, Lagos. The couple will also have a dream wedding and a grand reception, courtesy of The WED Dream Wedding and a collaboration of a number of wedding vendors.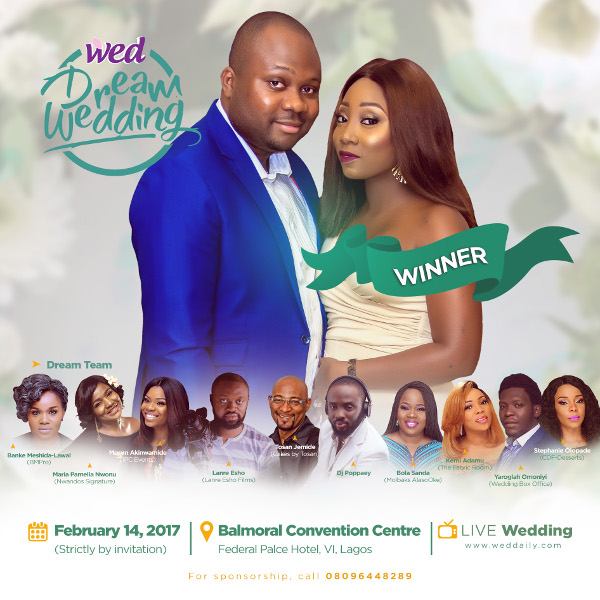 According to the CEO of WED Expo, Akin Eso, "the wedding promises to be the wedding of 2017 as only the best of the best in different fields have been chosen to be part of the Dream Team of wedding vendors. After a keenly contested competition where several entries were received, Toyosi and Wole emerged winners. This wedding is Strictly by Invitation and will be a LIVE wedding to be broadcast on www.weddaily.com."

Read their Toyosi and Anthony's love story below;
How They Met
Toyosi and Wole met in Dubai. At the time, she had recently finished her studies and was about relocating back to Nigeria. She was hosting a weekly youth fellowship at her apartment and it was Anthony's first time attending.

"She was so sweet and very welcoming and I could not forget her aura even after the meeting," he said about the first time he met her. "I thought I was going see her around again but unknowingly, she was relocating the following week. I only knew her first name and searched for Toyosi' out on Facebook but about 5000 Toyosi's appeared lol. I eventually got her full name from a mutual friend, sent her a request on Facebook, and that was how it all began."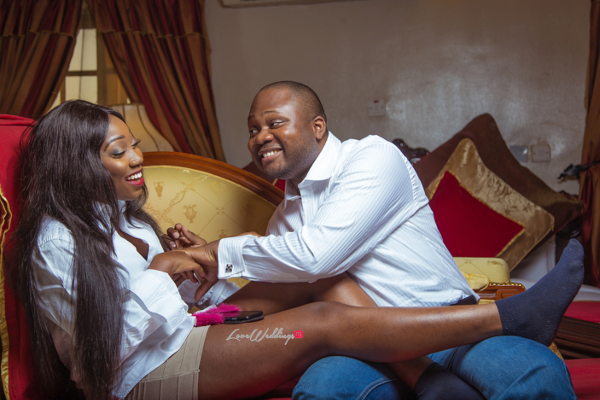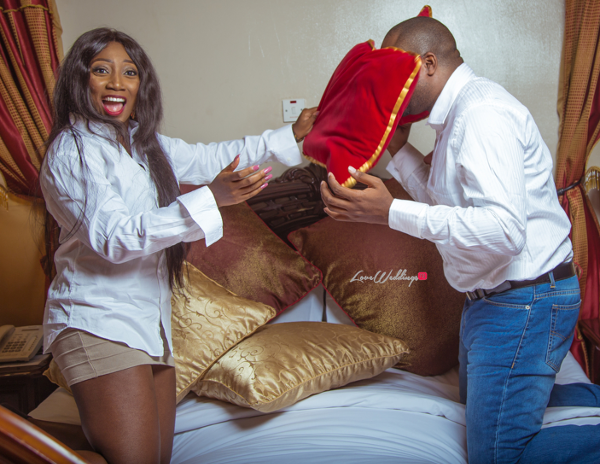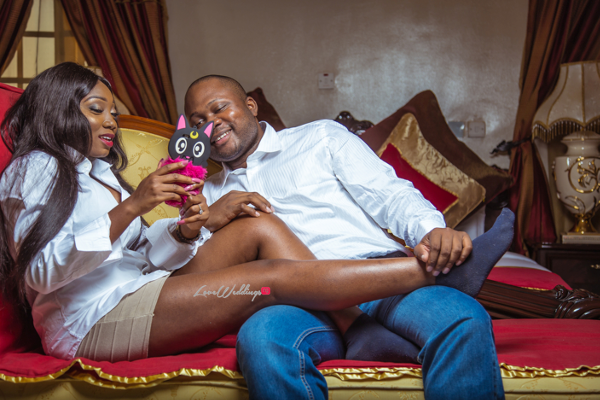 The couple who have been dating for a year and a half initially started off with a long distance relationship which Toyosi said she didn't like at first. "It started off as long distance (which was breaking my rule; I hate long distance relationships). During our long distance phase, we had lots of fights because we didn't understand each other then and our backgrounds were different. We always got through the fights because I believe we saw something in each other that we didn't want to let go of. After 7 months of long distance dating, Wole decided to move back to Nigeria (He was feeling the girl). God was on our side really, because he got his company to transfer him to their office in Nigeria. Since he moved back, we have only gotten to understand and love each other more. "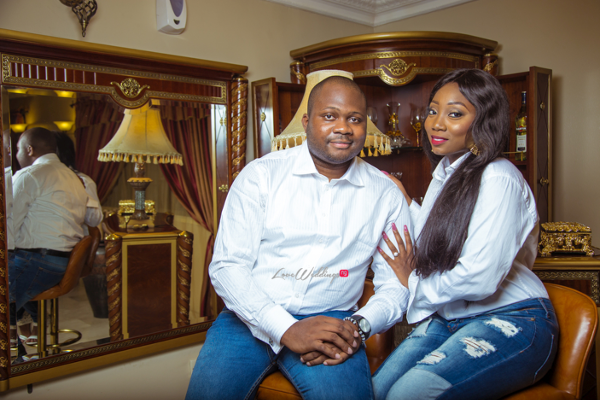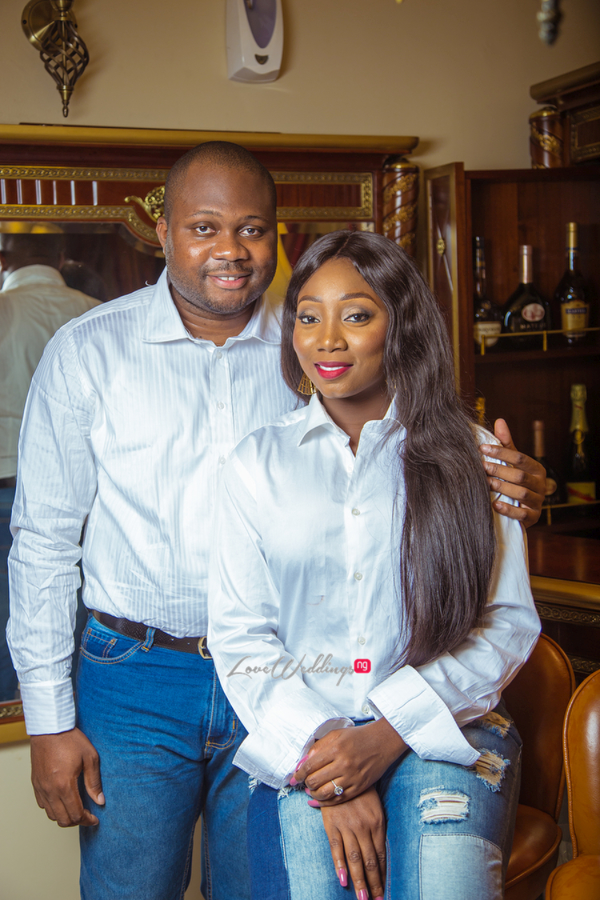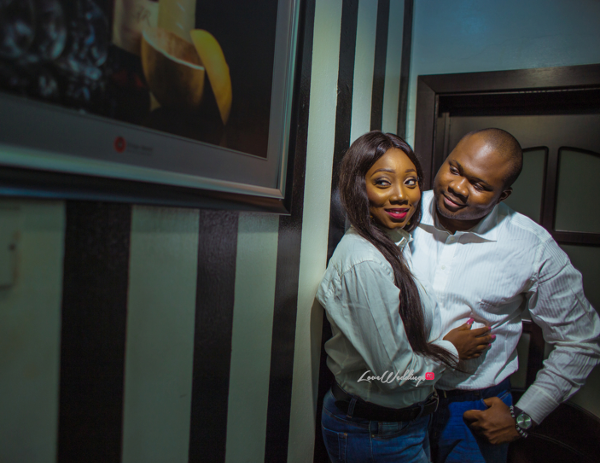 The Proposal
Toyosi had been expecting Anthony to propose on a particular date but when he got to know that she was expecting it, he changed the date in order to surprise her.

"Wole proposed on Wednesday the 11th of May, 2016. I expected him to propose the week before because he had planned a wonderful date so I was ready and looked extremely gorgeous but apparently he and my sister wanted me to be surprised so they pushed it forward. On that fateful Wednesday, I was working from home so I was extremely dressed down. I had to work at church during the evening service that day and as I was about to leave home, my mom told me to change that I looked horrible. I immediately started arguing with her on why I didn't need to change and after a while she left me. I won the argument (so I thought).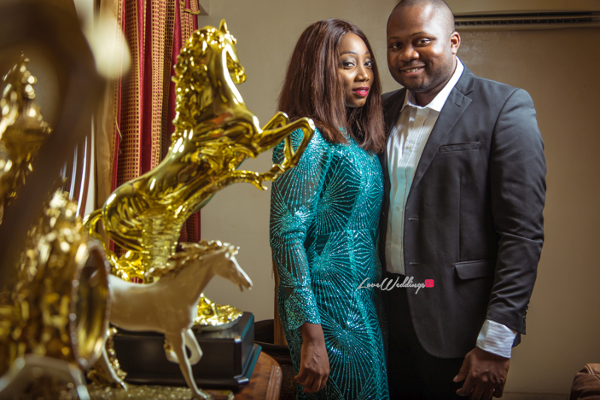 That evening, my pastor walked into church and we were both seated near the front but not beside each other and my pastor says "Wole I sent you a text message". I remember clearly thinking; Na wa o, when did Wole and my pastor become texting buddies when I've even known my pastor longer. So, I started trying to do amebo to find out what the text message said but Wole wouldn't even give me face. Anyways when my pastor was done preaching , He called Wole out saying he had a testimony and that the church should listen. In my mind at this time I was thinking; what testimony, what has happened that this guy didn't tell me first (I was already planning my trouble for him).

Next thing I know Wole calls me to step out to his side. At this point I just wanted to disappear. I was looking so raggedy; no makeup, hair was a mess, nails were horrific, and my outfit was nothing to write home about. Anyways I got up and kept looking around trying to find my mom to give her the look of "betrayal". I stood in front of Wole, our sides were facing the church and I was just hoping this was a dream.

Next thing, Wole gets down on one knee and asks me to marry him. I was utterly speechless and just nodded and pulled him to get back up as fast as I could while the whole church was cheering. The only emotion I was feeling throughout the proposal was shock and I wanted to escape but there was nowhere to run to. Anyways thank God I nodded yes and didn't faint.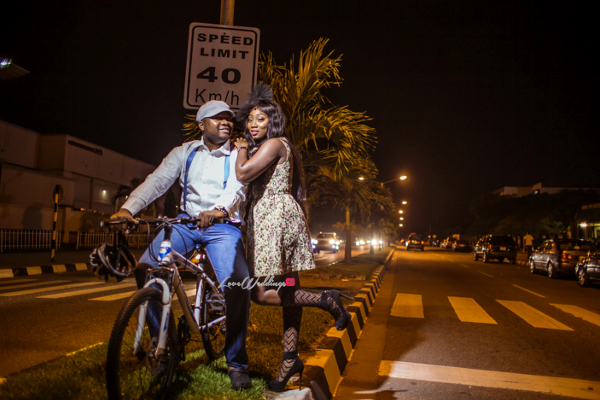 Meet the sponsors
Toyosi and Anthony's dream wedding will be sponsored by the following exceptional wedding vendors who make up the Dream Team:
Wedding Planner: Mosun Akinwamide of IPC Events | Website | Instagram
Video: Lanre Esho of Lanre Esho Films | Instagram | YouTube | Vimeo
DJ: DJ Poppaey | Website | Instagram
Photography: Diko Photography | Website | Instagram & Isaiah Ogun of Euclase Photography
Stationery: Rola Adegboye of R'ad Designs Prints Handcrafts | Website | Instagram
After Party Host: Bizzle Osikoya of The Plug
Asoebi: Kemi Adamu of The Fabric Room
AsoOke: Bola Sanda of Molbaks Alaso-Oke
Beads: HRM Signature Beads
Bridal Robes: Adebukola Phillips of Beryl Bridals
Bride's wedding gown: Nuraniya
Bride's Second Dress: MsMakor
Bride's Third Dress: Weiz Dhurm Franklyn
Bride's Fourth Dress: Imani Swank
Bridesmaids Dresses: Samuel Noon
Cake: Tosan Jemide of Cakes by Tosan
Cinematography: Yaroglah Omoniyi of Wedding Box Office
Cocktails: APlus Drinks & Cocktails
Décor: Maria Pamella Nwonu of Nwandos Signature
Design/Brand Consultant: Frank iTom of FrankiTom Creatives
Desserts: Stephanie Olopade of Concepteur-de-Fruitee
Grooms 2nd Suit: Bankole Thomas
Hair: Dupe Talabi of Tasala HQ Hair and Beauty
LED Furniture: Décor Kobo
Lighting: Nelson Jack
MCs: Alex Osho &  Funny Prince
Music Band: Q Band @qbandqband
Photobooth: Photogenic Photobooth
Project Coordinator: Michelle Siyanbola of MimiLuxe Events
PR Manager: Adeola Adeyemo of GreenScope Media
Security: Golden Events Solution @solutionsecurity
Special Effects: Innovate Media
Suits: Adeyeye Adetayo of Taryor Gabriels
Website: Ribonds
About the WED Dream Wedding
The WED Dream Wedding is an initiative of WED Expo – Nigeria's largest wedding exhibition and it is a contest that gives one lucky couple the wedding of their dreams FREE of charge by bringing together industry leaders and top experts in different fields.
Credits (Pre-Wedding)
Photography: Diko Photography @dikophotography
Makeup: Adorned by Joy
Video: Wedding Box Office