#MyWeddingDubai: Surprise FlashMob Proposal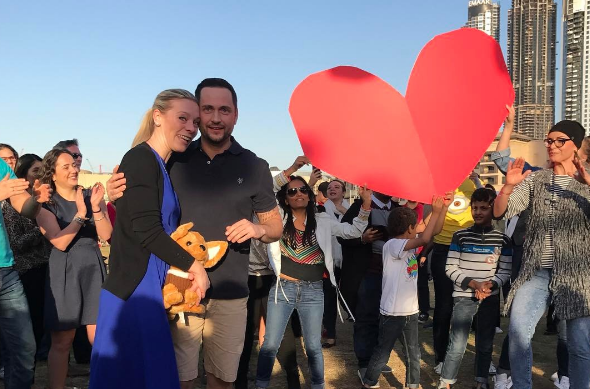 If you've been following us on social media, you'll know we were in Dubai last weekend for the largest open-air wedding fair by Emaar Hospitality Group. We cannot wait to share all the exciting things we saw and found out during our visit. But first, let's share this!!
During the fair, we witnessed a surprise proposal where the groom asked his bride-to-be to marry him after a flashmob. It was super cute and the LoveWeddingsNG cam caught the entire proposal.
Watch it below;