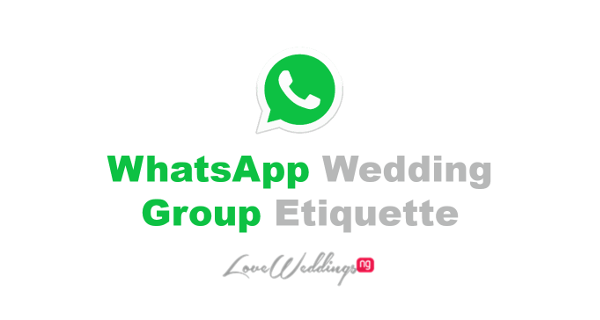 This is a post that's become extremely necessary. How many WhatsApp groups have you been added to? And how many were set up because of a family or friend's wedding? Its particularly common with Nigerian brides and grooms to set up WhatsApp groups months, weeks and days before their big day.
This has a lot of advantages e.g. allowing you send messages to a large group of people simultaneously, etc. However, it also comes with its own set of problems e.g. spamming, having personal conversations in the group and more. So we've put together 10 tips on how to effectively utilise WhatsApp groups while planning your wedding.
Establish the purpose of the group: When planning your wedding, you'll most likely have several groups for different groups of people e.g. bridesmaids, groomsmen, vendors, etc. Its very important to establish what the purpose of the group is. E.g. the bridesmaids group would be the right group to address issues related to the bridesmaids outfits – dress, shoes, hair styles, etc.  WhatsApp allows you create an unlimited number so you can have as many groups as you like so don't worry about how many groups you end up with.
Choose an appropriate group name: Lol!!! Yes o, Nigerians can be overly spiritual; we've seen comments in some WhatsApp groups like "Admin please change the group name to something more positive, Charlie's Angels has been linked with demonic influences". So for your sake and for peace of mind, just name your group appropriately. Consider who's in the group and whatever sentiments they may have. The group name should also give people the gist of what the group is about without having to ask further questions.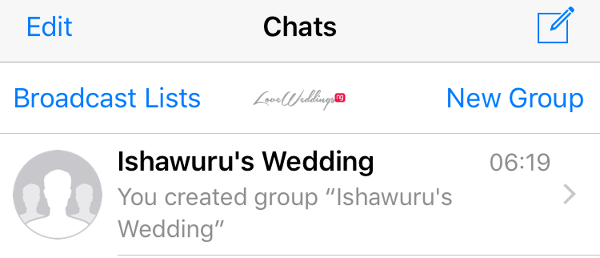 Get your full list of group members before setting up the group: Don't create a group when you only have 2/3 out of 50 people's contact details. Reach out to everyone you can and ensure you have at least 60 – 70% of the contact details you need before setting up the group. This way you won't end up inviting multiple people at various intervals and bringing them up to speed while annoying others who have been in the group from the beginning.
Don't invite the entire world: Yes, WhatsApp allows you invite up to 256 people but don't make it your mission to reach this limit. It's very important to remember that WhatsApp groups are not passive; they allow people reply – not just to you but to everyone else in the group.
Also, when choosing who to add to the group, remember that all participants will have access to the contact details of everyone else in the group. There's nothing worse than getting a random message from someone you don't know and they say 'Hi, I got your number from the group' especially when he/she isn't someone you want to have your number.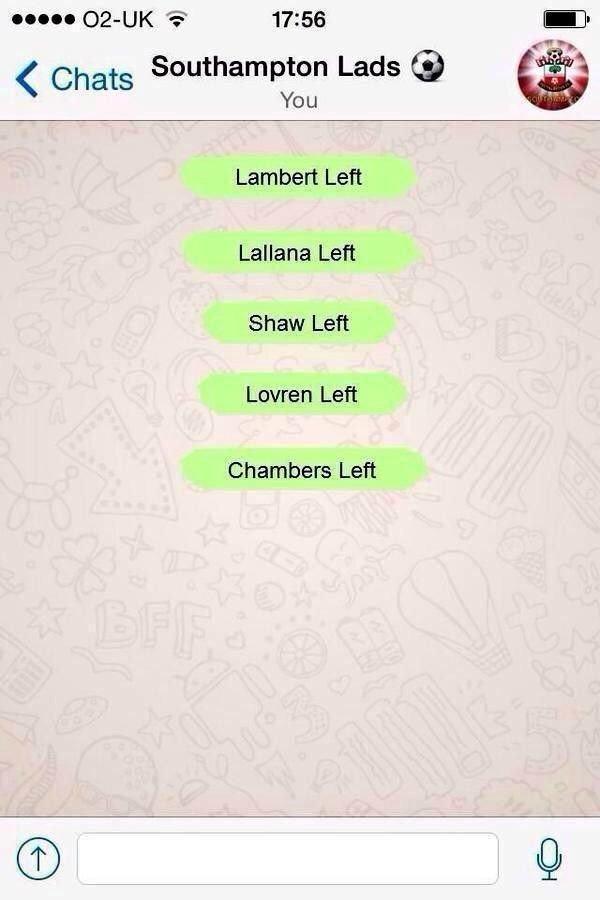 Choose your admin(s) carefully: WhatsApp allows you have one or more admins and they can make other participants admins too; they can also remove participants. Your admin(s) should be people who respect people's personal space, don't spam and most importantly, people who don't let their emotions get the best of them. We were once in a WhatsApp group where one of the admins removed a participant because she didn't agree with her point of view (and no, the participant wasn't rude at all)
If its addressed to 1/2 people, its not for the group: If the message is intended for 1/2/3 people, then don't send it to the group. Messages in the group should be applicable to most if not all the members of the WhatsApp group. It's not the place to share 'inside jokes'
Send links where possible: Bearing in mind, people don't have unlimited storage space on their phones and devices, it's always a good idea to consider sending links to images or videos (where possible). Of course, this would only apply if the image or video has already been uploaded somewhere on the Internet that's accessible to the public (Instagram, Facebook, a website, etc). Doing this saves a lot of memory and also allows everyone refer back to the link instead of sending the pictures and videos again and again and again.
Be mindful of time zones: This is particularly important when the members of the WhatsApp group aren't all based in the same country. It may be 9pm in Nigeria but it's midnight the next day in Dubai and 3pm in the US, etc. Before you start sending messages, bear this in mind. There's nothing more annoying than having your sleep interrupted by a WhatsApp notification.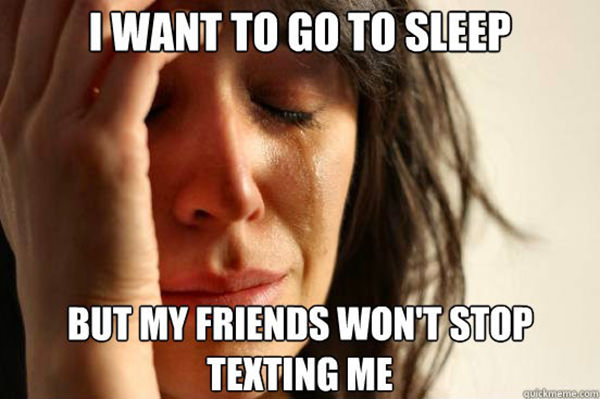 Don't SPAM!: This is by far the most important. WhatsApp is quite personal so be grateful that you have access to the group members' personal space, don't abuse it. It's not the place to forward the message below to your bridesmaids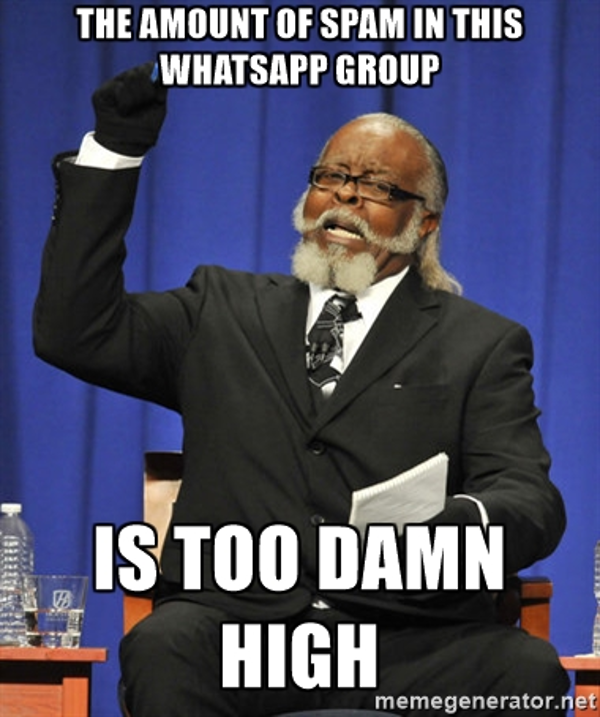 Once the wedding is over, delete the group: Once your big day has come and gone, please and please send a thank you message to everyone and advise them you'll be deleting the group.
Hope you found this helpful. Let us know in the comment section below if there are any other tips we missed.