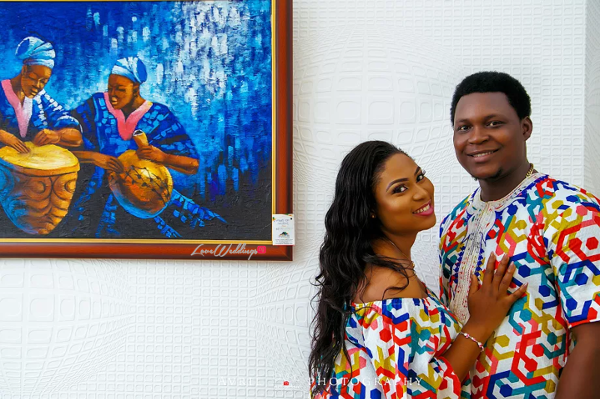 Social media is indeed a blessing for this generation. A number of couples we've featured on LoveWeddingsNG met on one social media platform or the other. From Facebook, Tango to Instagram, we've seen it all.
Today's feature is no different. Feyisayo and Jibola met on Facebook and sai 'I Do' recently. Read their love story and view pictures from their pre-wedding shoot by Avril Photography below;
'How I met my angel Feyisayo' – Jibola
I added her on Facebook back in 2010 and kept sending her messages; she ignored them all. I obviously didn't give up. A few years later, I found out she ran a business (making cakes) after finding her business page on Instagram. I added her business pin on BBM and we started chatting. I told her I'll love to be her friend and she told me bluntly 'if its not about business, don't bring it up'.

Wow!!! talk about throwing a major blow. I eventually ordered a cake from her (even though I hate cakes. I don't even eat them) and told her it was for one of my little sisters. She called a few days later informing me that my cake was ready and asked where I wanted it delivered. Unfortunately, I was on my way to the airport, I told her and she was terribly disappointed. I promised to make it up to her when I got back into the country. We eventually became good friends and talked about virtually everything!

A few months later, I asked if we could go out on a date, she declined. I did my best to persuade her telling her I wouldn't take much of her time… She finally agreed to meet me. I was over the moon with excitement.

Immediately, I set my eyes on her, I felt something a lot stronger. She was extremely pleasant and even more beautiful than what I saw in the pictures on Facebook. She was fun to be with, reserved, homely and God fearing. We got to our different homes and we spoke all night. I told her that night "you're my wife". She laughed and said we could only be friends and nothing more. I travelled back the following day but we kept in touch and I loved every moment I got to talk to her.

Weeks went by, she got more comfortable with me and I asked her out again. This was around October 2015 and my angel agreed to date me! This was one of my happiest days ever! Feyisayo is everything I ever wanted in a woman. My friends love her, my parents accepted her immediately. I knew what I wanted and I went for it, I couldn't have made a better decision.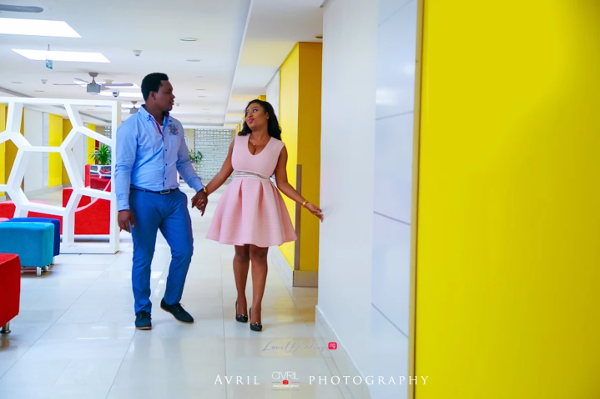 'How I met my sunshine…' – Sayo 
Ajibola was my friend on Facebook although I really didn't know him. He had been sending me messages since 2010 and I wasn't even looking. He went ahead to my Instagram page and I noticed; He actually stole my pin and added me on BBM. He tried getting close to me but I completely ignored because I just wasn't interested in getting to know him. His persistence made me look again, give him a chance to get to know me.He knew I was a baker so he ordered a cake for no celebration?..I was done with d cake and called him for pick up then he told me he was leaving d country already?? I wondered what kind of weird person he was that he'd do that. We became good friends when he got back and I kept reminding him of d cake he never wanted. I know now that was his plan all along; to get us talking.He asked me out after we got to know each other a little better. I laughed it off like it was never going to happen. Months passed until our actual first date which he let me choose. I fell in love with this amazing young man after several dates…
Ajibola is down to earth, strong and God fearing, His sense of responsibility and generosity is equal to none. He is everything i had imagined my husband to be and even more. I recall how he told me I was going to be his wife on our first date. it was funny then but look where we are now. can you imagin how amazing it is to find someone who wants to hear about everything that goes on in my head, carries me along in his affairs and decisions,love me without condition,stand up for me at all times?
He introduced me to his family and I introduced him to mine. I met most of his friends and he met my friends too.The love has grown much stronger…I can't stop myself wondering where he was all my life.He is my perfect gentleman❤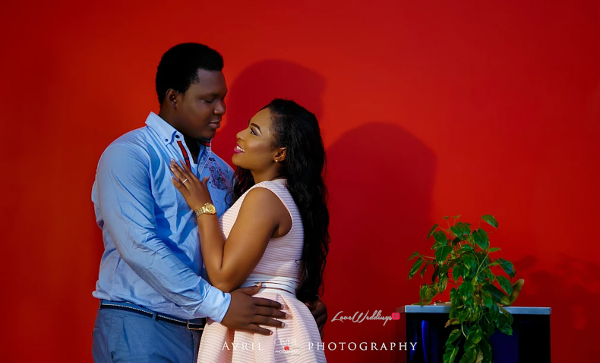 The Proposal
It was our first anniversary… she came to visit so we went out for dinner. I was so nervous and stood up to use the bathroom to prepare my knees for the proposal because I really wanted to do it right. She was worried but didn't know what I was up to.

I met with the soul singer at the venue and told her my intention; she asked for her name and I gave it to her. She was looking away when she heard her name and I popped out the question with a big surprise and smile… She said the treasured word YES, which was music to my soul.

I bless the day I met Feyisayo… she's a wonderful lady and I can't wait to spend the rest of my life with her, my very own 24 hours…

– Ajibola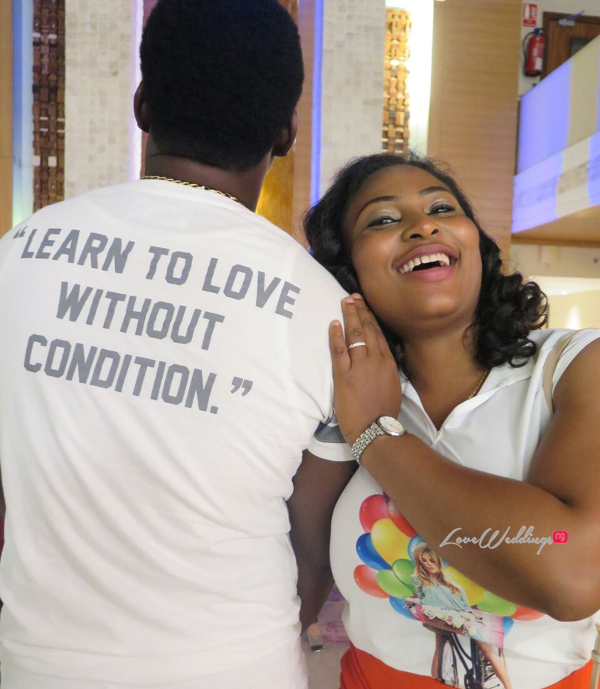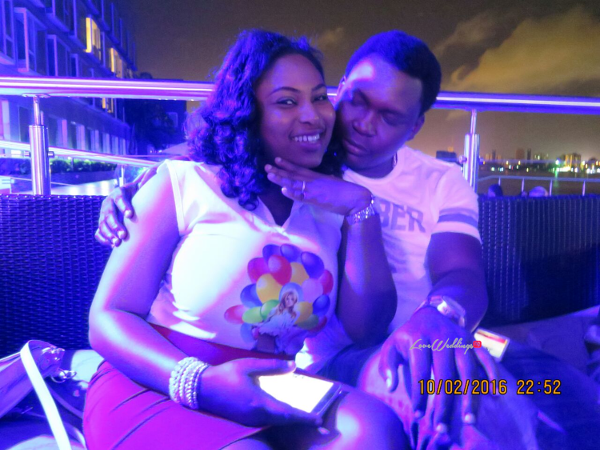 It was our first anniversary and I went visiting, I noticed he was kind of cold and was kind of worried but I never knew he was up to something and he didn't want me to find out. We hung out that cold night and I was looking away when I heard a soul singer mention my name… I was stunned!

Before I knew what was going on, I saw my love on one knee asking if I would marry him; that was the dumbest question I had ever heard? Lol!!!. I said Yes times without numbers and here we are on our journey to love each other forever?❤

– Feyisayo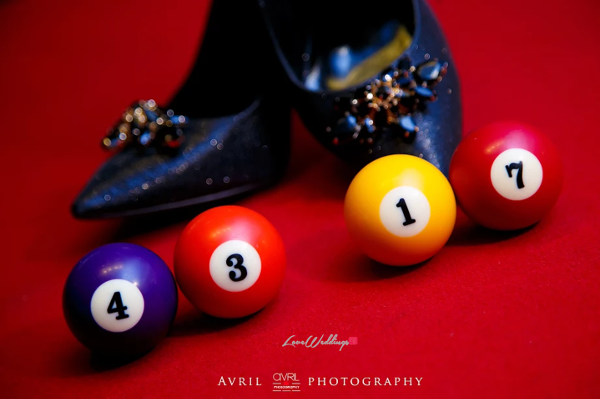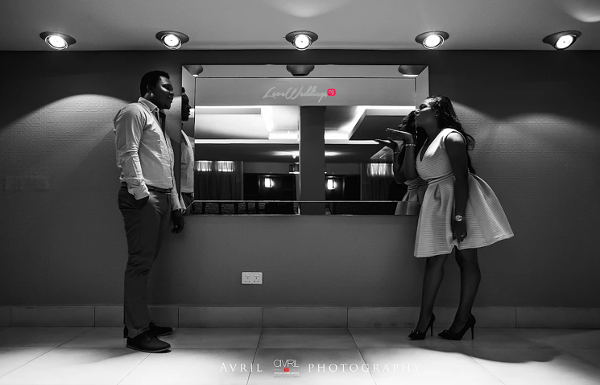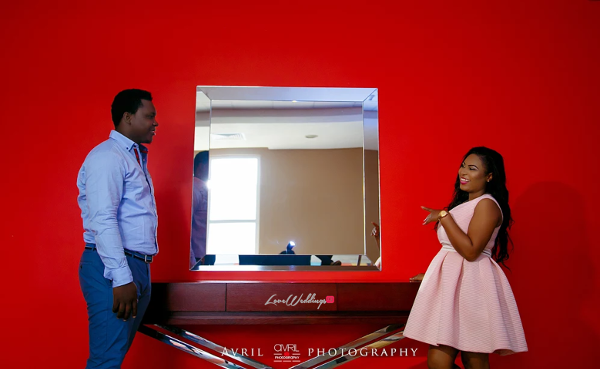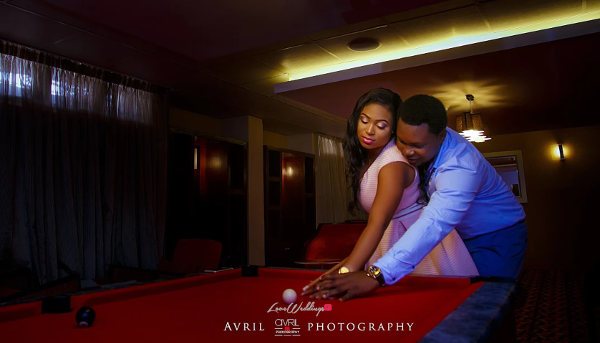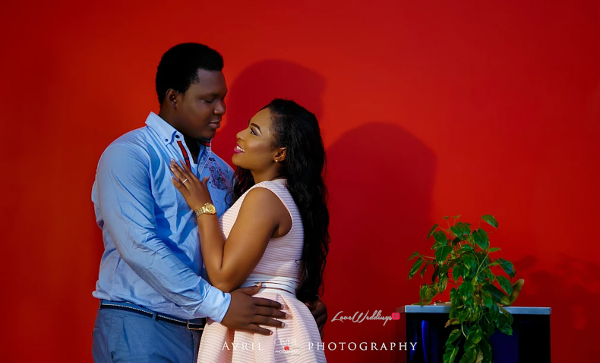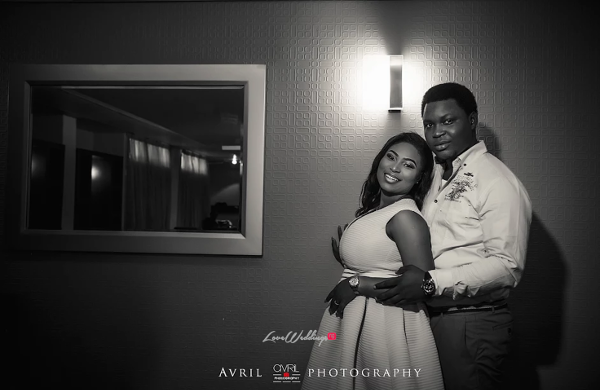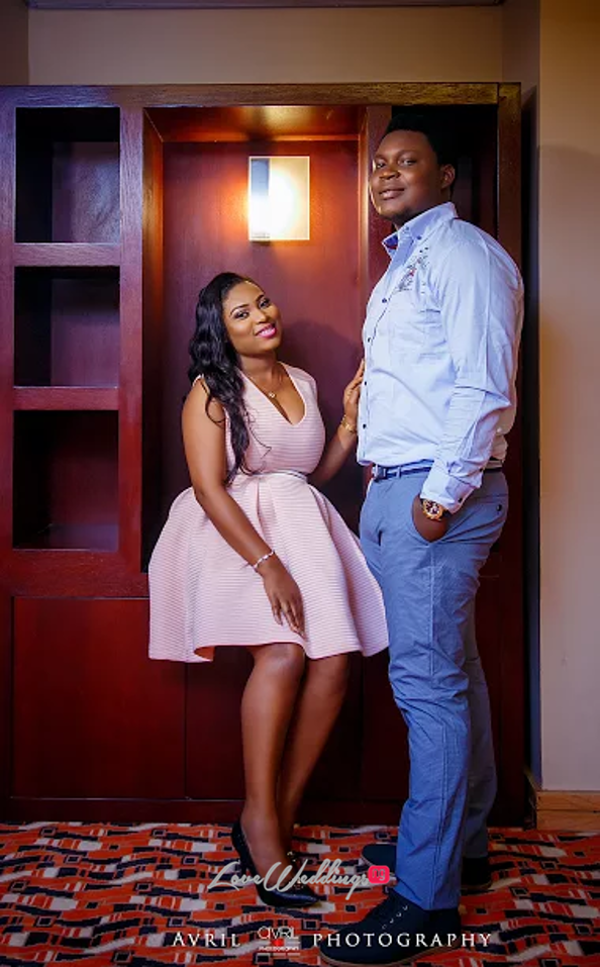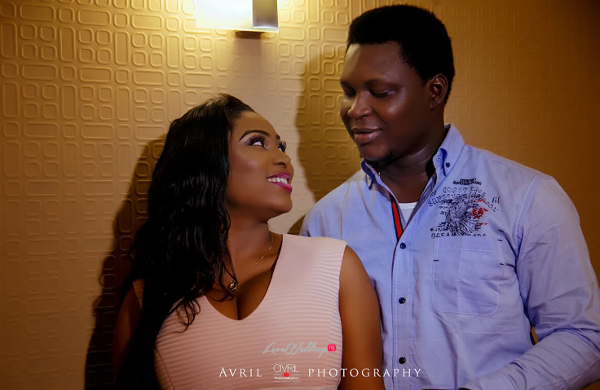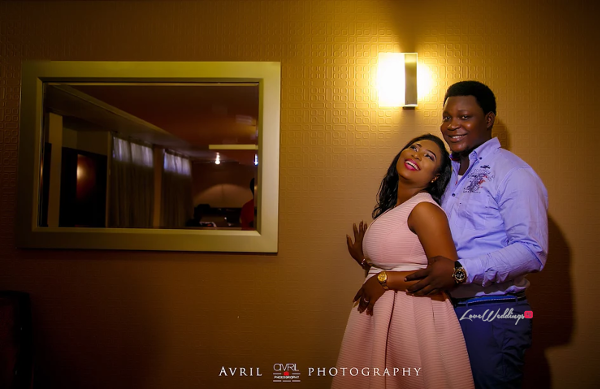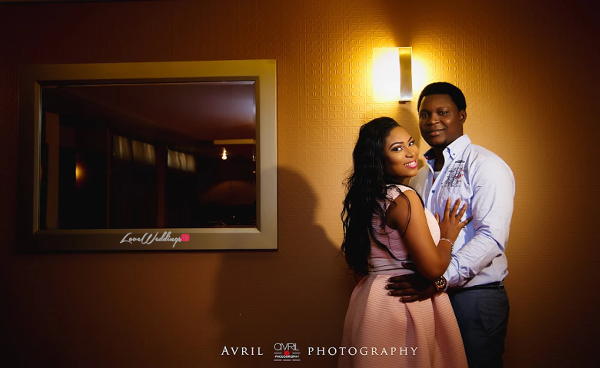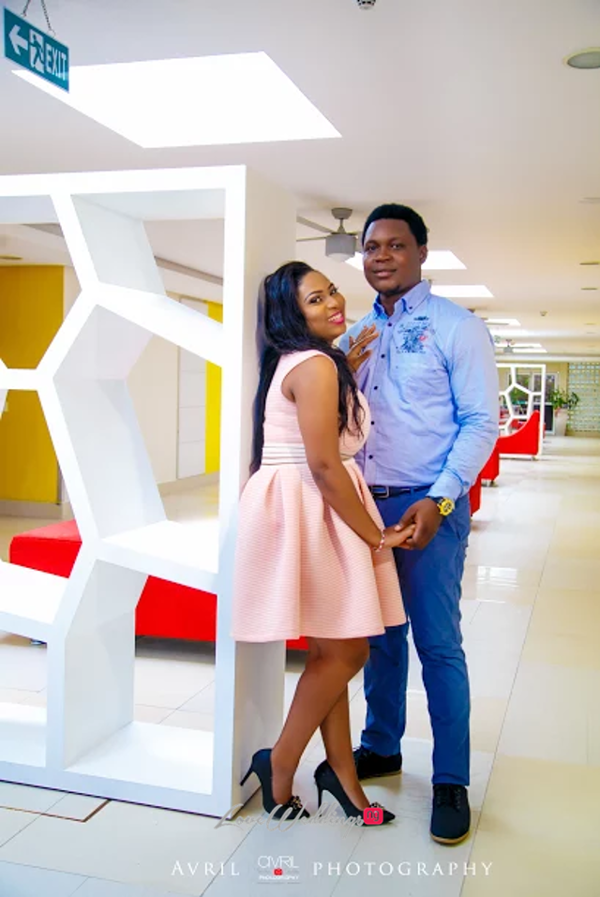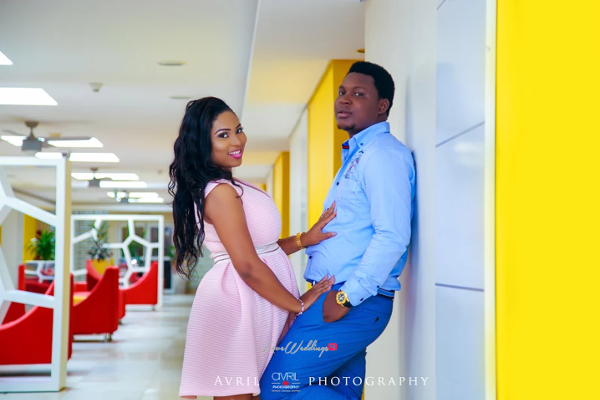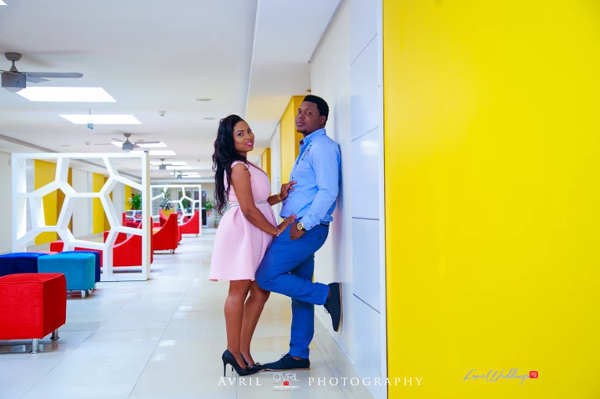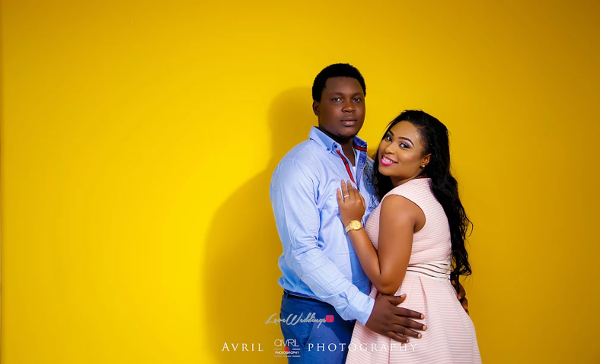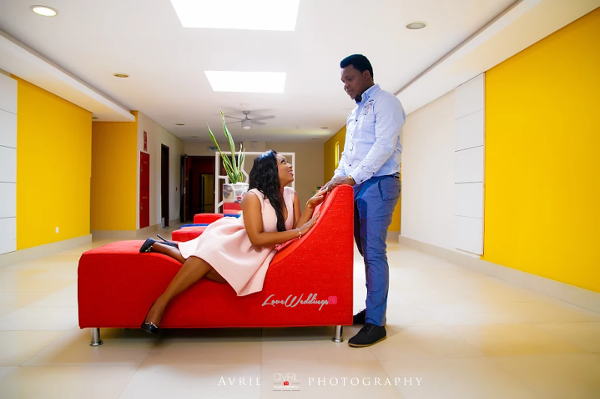 Vendors