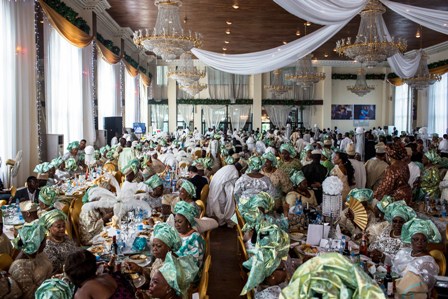 According to the News Agency of Nigerian (NAN), Nigerian marriage counsellors have advised couples about to tie the nuptial knots to avoid extravagance during weddings. Instead, they counselled, couples should focus on building financial stability for themselves in marriage. We totally agree, as we've heard countless stories of couples who have a big society wedding, struggle financially after the hashtags and social media frenzy has died down.
Mrs Patience David, a marriage counsellor, said; " It is so sad that some couples prefer to task people to buy or contribute for their weddings, instead of celebrating it within the limit of their financial capability. It is not right to ask others to shoulder your responsibilities, even if they are your family members.''
Mr Elijah Dauda also advised couples to plan their weddings according to their available finances, and not to rely on others for assistance in whatever form. He said; " I know it is difficult to host a wedding during this period without help from people, but the trend in which some people decide to have elaborate weddings, aggressively soliciting for assistance from people, is unrealistic."
What do you think? Is it right to expect friends and family foot the bill for your wedding?
Leave a comment below
Credits: NAN