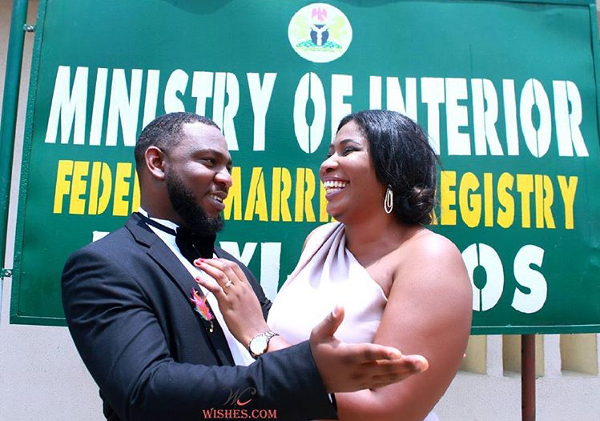 It seems every bride and groom based in Lagos has their registry wedding at the Federal Marriage Registry, Ikoyi, Lagos. We asked a few questions, did some research and uncovered 3 reasons why this registry is the first choice for a lot of couples.
The registry is located in one of the most affluent parts of Lagos
It is also one of two federal marriage registries in Nigeria; the second is the Federal Marriage Registry, Abuja. Both registries are managed by the Ministry of Interior.
The registry doesn't only cater to residents of Lagos; it also caters to residents of the South-South, South-East and the entire South-Western geo-political zone.
If you still don't think the Federal Marriage Registry, Ikoyi – Lagos is a popular choice, here's a gallery of couples who have tied the knot at this registry over the last couple of years.