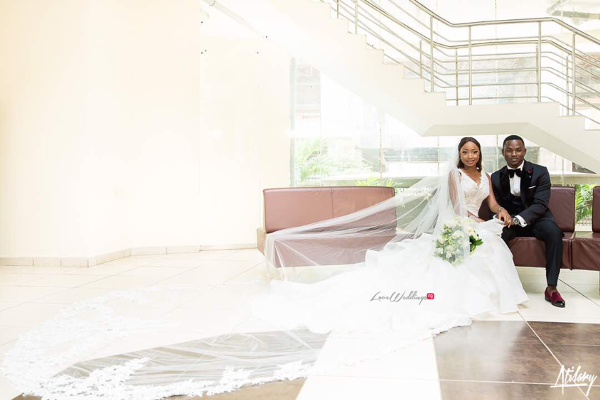 May 2017 was all about Temi & Kehinde (#TKTheWedding #TKEverAfter17). The couple had their traditional wedding on Thursday, the 18th of May, 2017 and their white wedding on Saturday, the 20th of May, 2017. Their wedding was planned by Nigerian wedding planner, 2706 Events. Here's a lowdown of everything we loved about this couple's big day.
Their story & pre-wedding shoot: We love Temi & Kehinde's love story, catch up HERE if you missed it. Their pre-wedding shoot was simple and classy.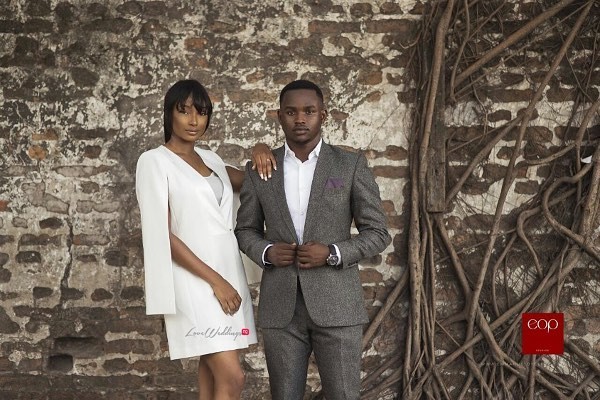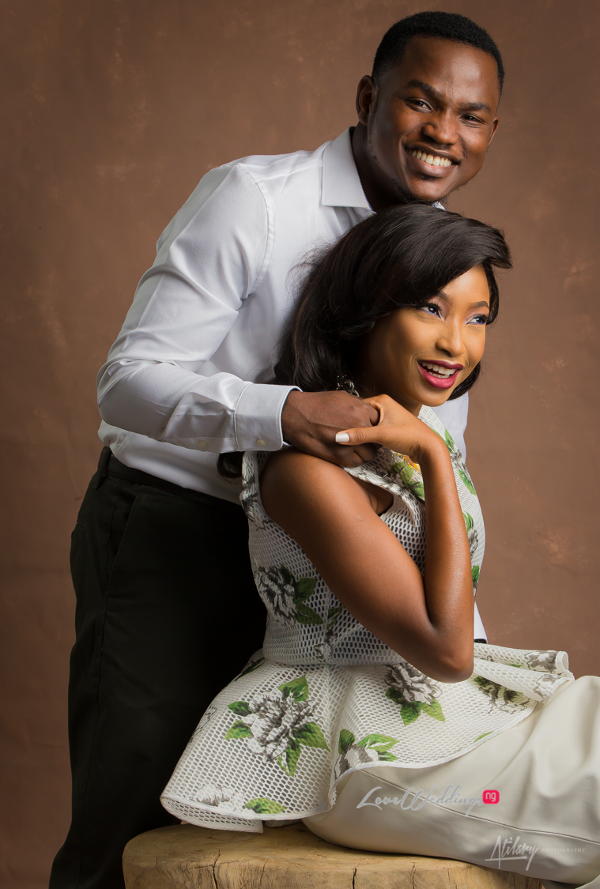 So Green: One colour that stood out from the traditional and white wedding (even the pre-wedding shoot actually) was the colour green. Everything that wasn't white was green… from the cake, décor, dance floor, bridesmaids dresses to the bride's bouquet. We love the consistency.
The Hedge grass Dancefloor: At their traditional wedding, Temi & Kehinde had a hedge grass dance floor designed by Virgo Designs. Very unique and it fit in perfectly with the nature theme of the event.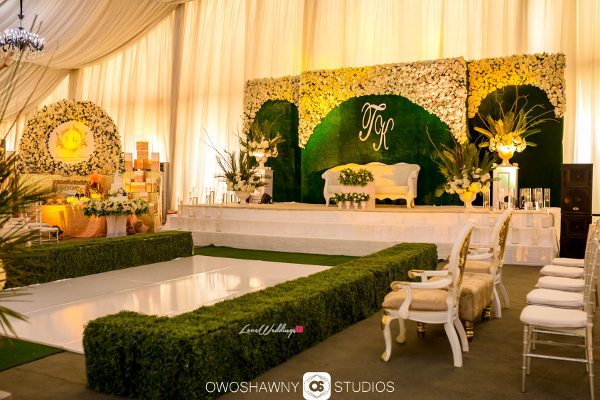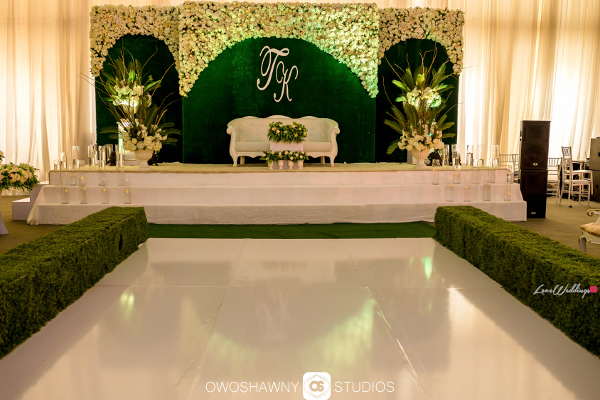 Bride's veil: We love cathedral veils and Temi's veil was stunning.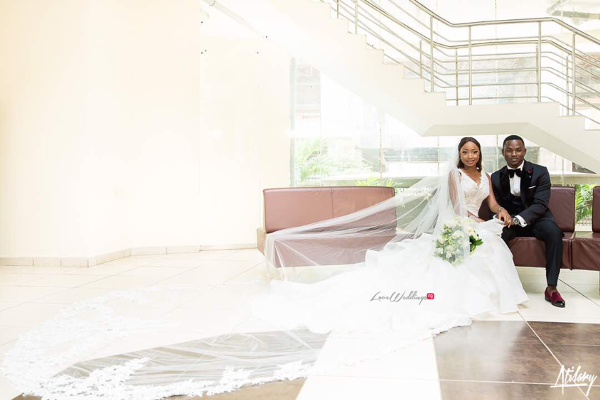 Bridesmaids & Groomsmen: We loved the 12 bridesmaids in their green dresses by MsMakor. They looked gorgeous in green with 6 different necklines. The groomsmen also looked on point in their tuxedos by Kimono Kollection. They were styled by Lavish Bridals.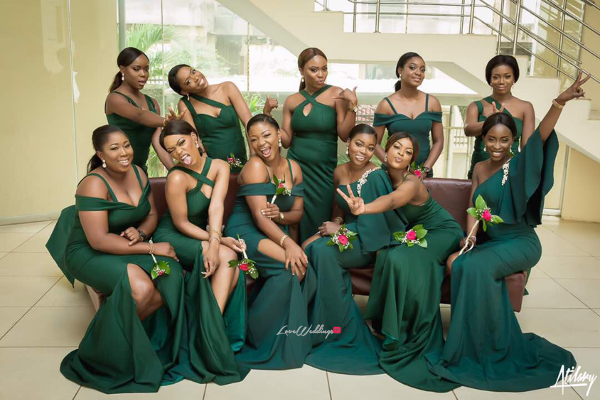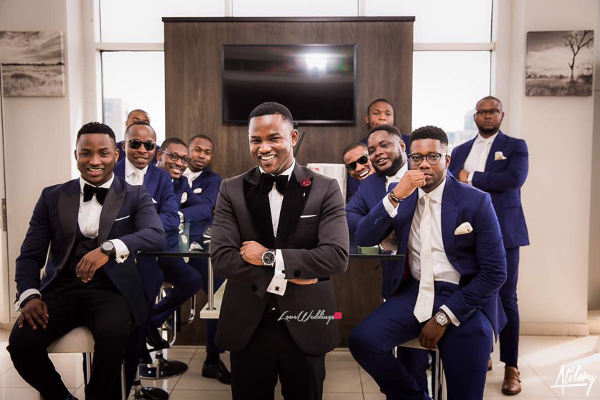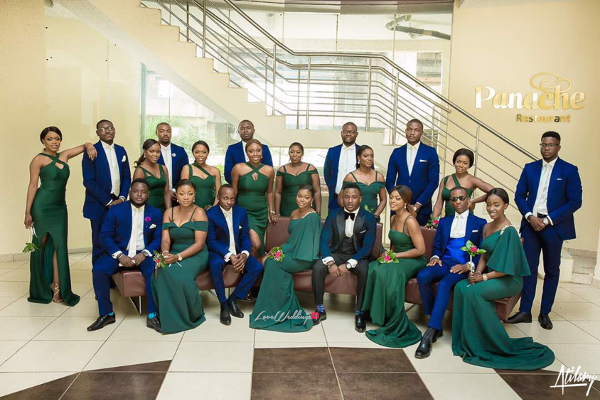 The Signage: We loved the Temitope & Kehinde conceptualised and designed by their wedding planner, 2706 Events. This signage is one of those items from your wedding that you can reuse when decorating your home.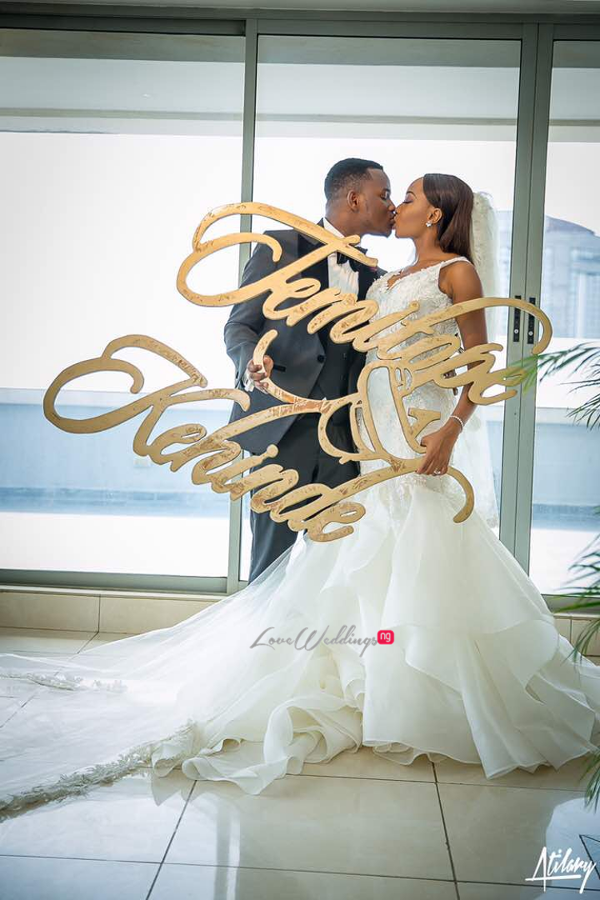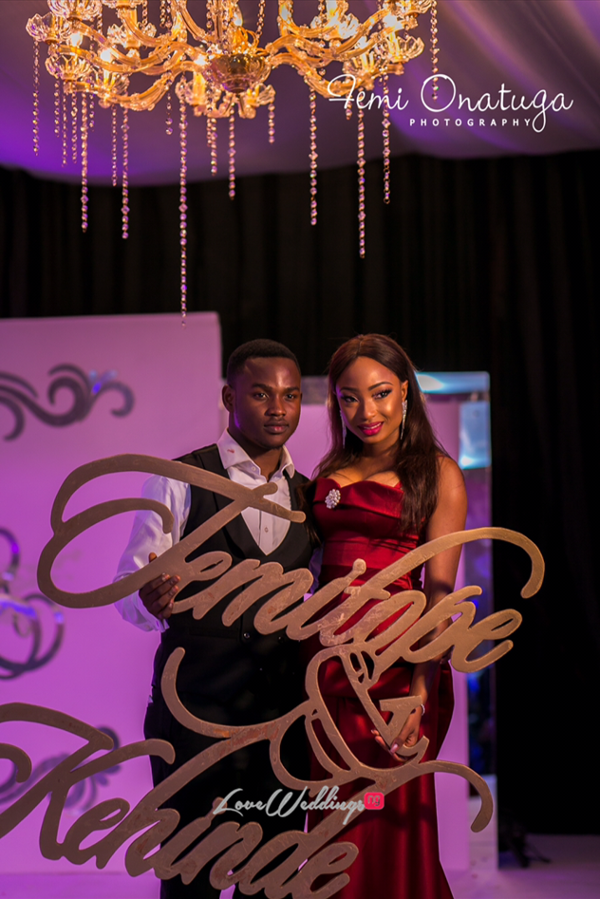 Live art: Pencils & Brushes Artworks (PnB Artworks) did a live glitter painting at Temi & Kehinde's wedding. We've always loved anything to do with illustrations, art, etc so we absolutely love the idea.

Vendors
Planner: 2706 Events
Live Glitter Painting: Pencils & Brushes Artworks (PnB Artworks)
Videography: Stormblast Media
Photography: Femi Onatuga Photography | Atilary Studios | Owoshawny Studios
Bride's Makeup: Eeswat Makeovers
Bride's Hair: Bridgets Place Salon
Bride's Bouquet: The Flower Shop Abuja
Bride's Reception Dress: House of Grace
Bride's Aso Oke (Traditional Wedding): Bimmms 24
Bridesmaids Dresses (Traditional & White Wedding): Ms Makor
Groom & Groomsmen's tuxedo: Kimono Kollection
Décor (White Wedding): The Wedding Guru
Décor (Traditional Wedding): Virgo Designs
Lights: Mr Light Speed
Stylist: Lavish Bridal
MC: Comedian Xtreme
Band: Shuga Band
Special Effects: Innovate Media
Cake: Heladodelicia
Menu cards: 2706 Events
Catering: Classic Golden Pot
DJ (White Wedding): Uko GabrielDJ (White Wedding): Uko Gabriel
Asoebi Fabric (Traditional Wedding): The Fabric Consultant
Eru Iyawo (Traditional Wedding): Bispaq