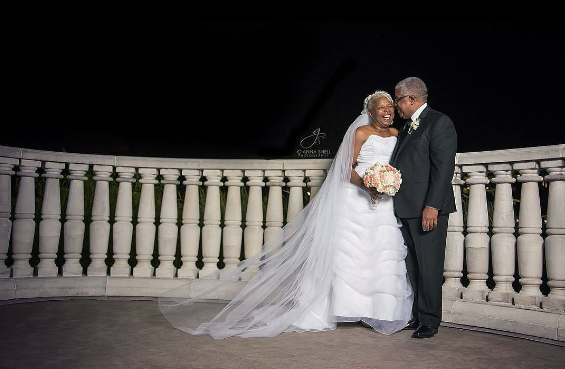 70-year old Murphy Wilson and 69-year old Lucinda Myers proved its never too late to find love. The got married on Saturday, the 29th of July, 2017 at the First Seventh day Adventist church in Huntsville, Alabama where their love began.
The couple shared their truly inspiring love story on their website – www.nevertoolateforlove.net
We met in the balcony of First Church about two years ago, although I had been there two years already. I had heard this song on the radio called "Just for me." Because I enjoy the Inspirational Choir so much, I asked Murphy if he could listen to the song and tell me if it was something the choir could sing. He said he would… but I never heard from him.

I saw him again a couple weeks later and although he was nice, as usual, he wouldn't say more than a few words. There were a few more times our paths crossed, but the most important time was when we were in the balcony and out of the blue, during the greeting portion of the service, he said to me, "You look very nice today." Well, I was so surprised I actually made him repeat it. I thanked him, and I was very happy that he noticed.

I hadn't seen Murphy for about three or four weeks. When he finally came back to church, and it came time for us to greet each other during the service, I asked him, "Where have you been with that pretty smile?" and I gave him a big hug. He tells me, now, that when he held me around my waist, it was history after that. When he returned to his seat, he told his sister, "I think that woman over there likes me." He was absolutely right!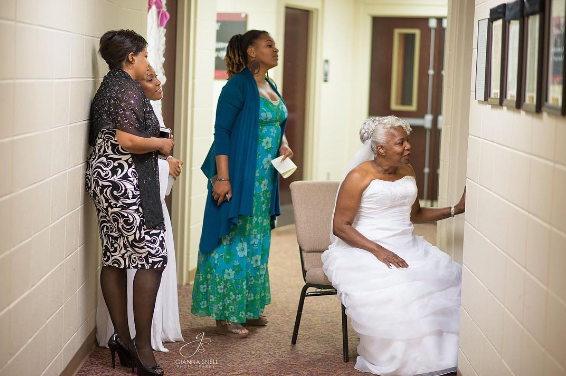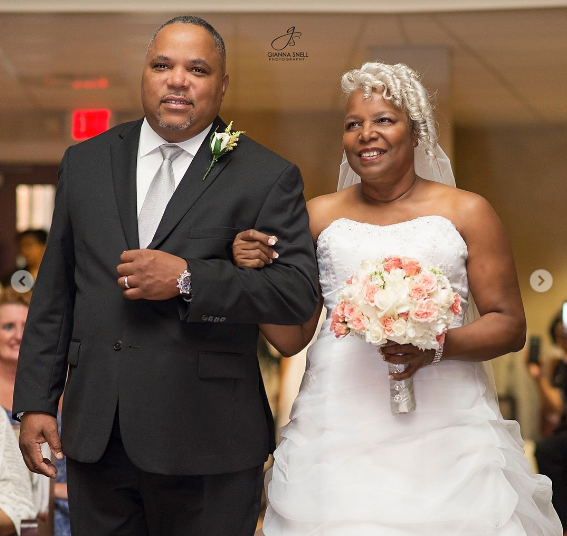 …His story
I had seen her from time to time at church. Sometimes, she would stop me to suggest a song she thought the choir could sing. I'd politely thank her and move on, not really paying attention to any details about her even though I thought she was an attractive woman. Our brief encounters continued but we never engaged in long conversations.
For several weeks I was either out of town on trips and/or singing at other churches; but when I returned to church she mentioned missing my pretty smile. Not only did the comment startle me, it caused me to really focus on her. She was absolutely gorgeous and sweet. With the help of my sister, Charlotte, and Lucinda's best friend, Nancy, Lucinda ended up at my home for a big Sabbath dinner. She held my attention the entire day. I had to admit there were several moments I forgot other people were there.

When her ride was ready to leave, I surprised myself when I asked her, "Do you want to go?" She looked right back at me, with her million-dollar smile and quick wit I've come to love, and asked, "Do you want me to stay?" The "yes" came so fast I didn't realize I had said it. We spent the next several hours talking, laughing, and enjoying each other's company. She was everything I had been praying for. I took her home that evening, and as I returned to my house I thanked God continuously for answering my prayers.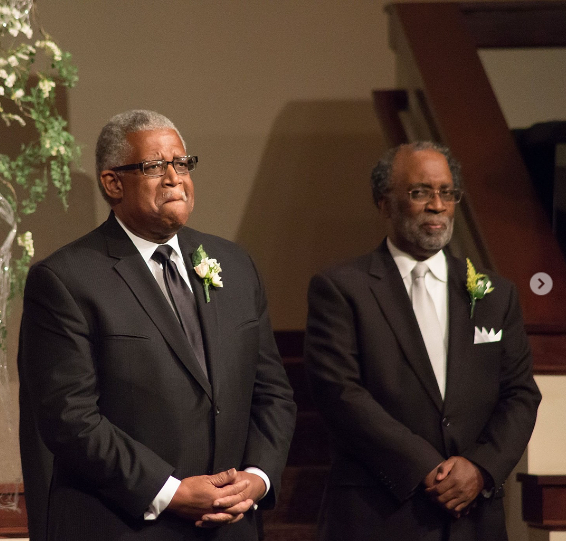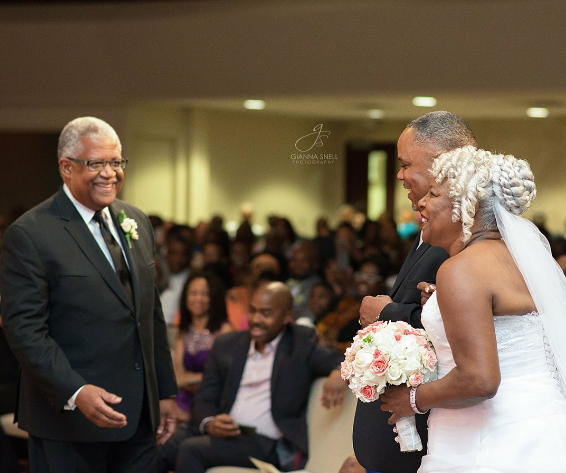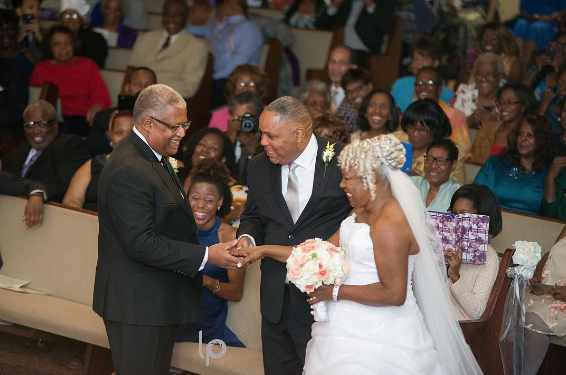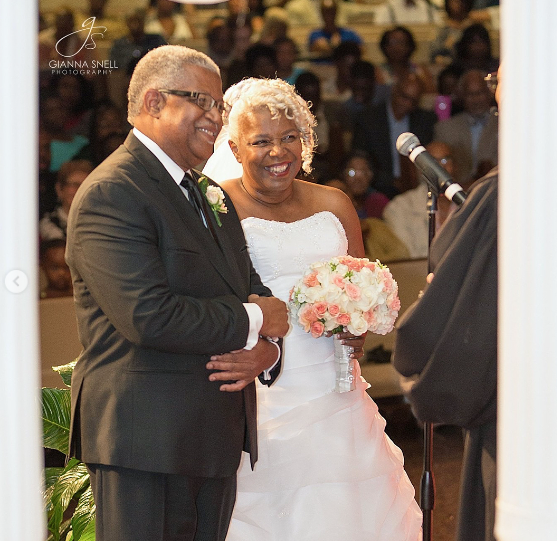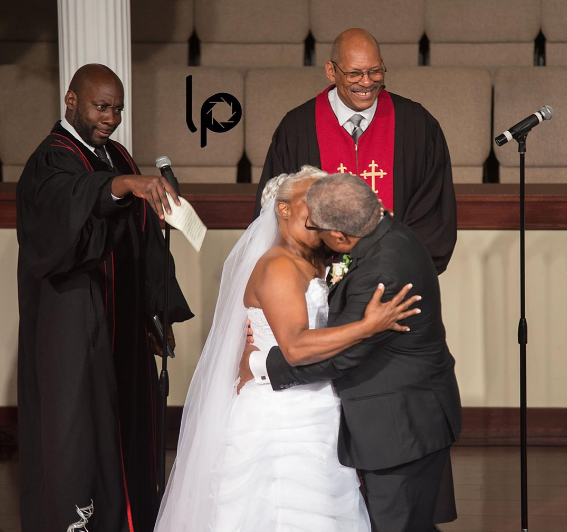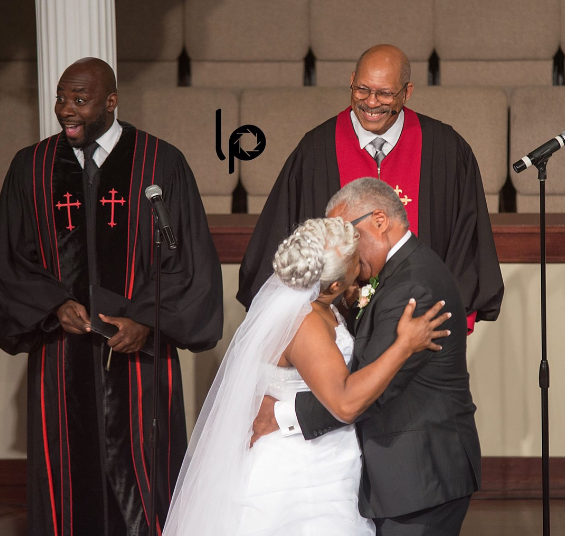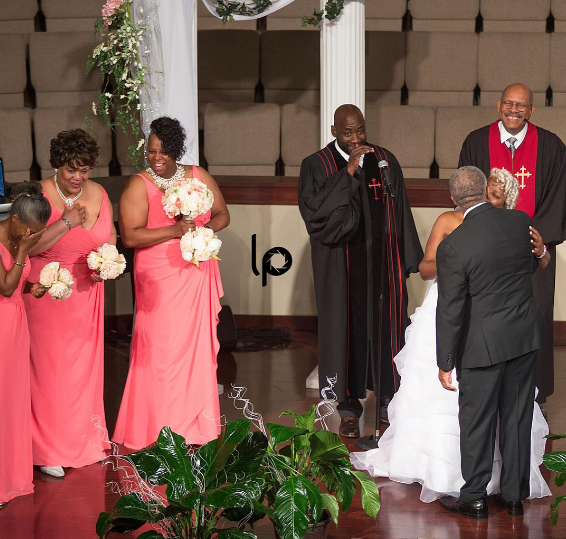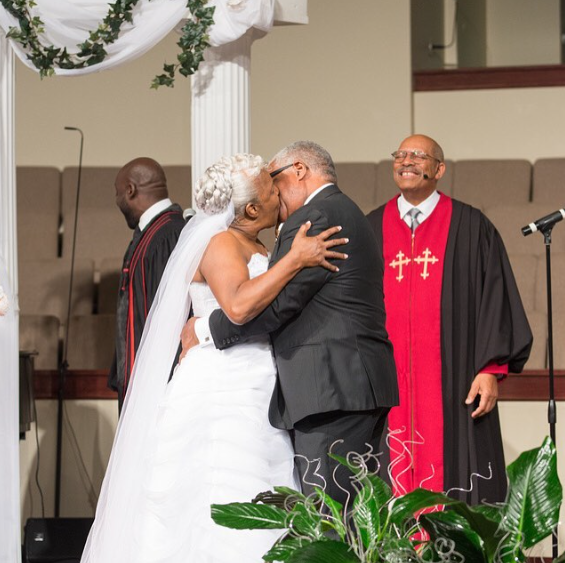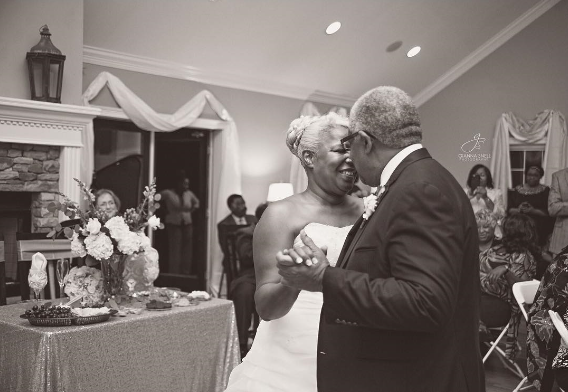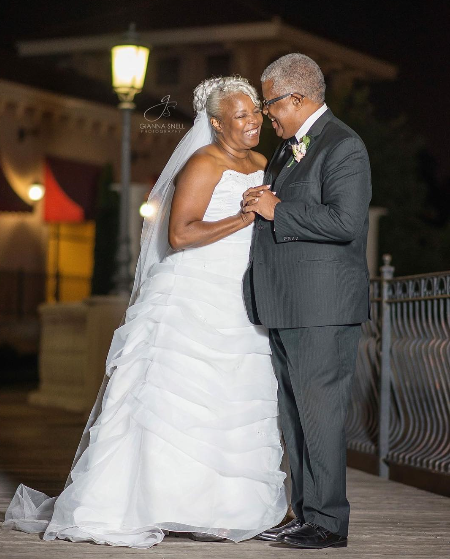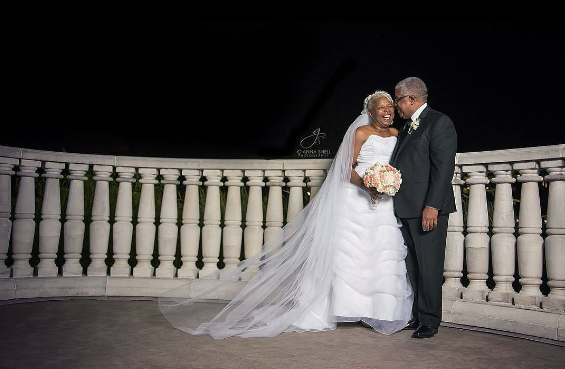 Vendors
Photography: Gianna Snell Photography