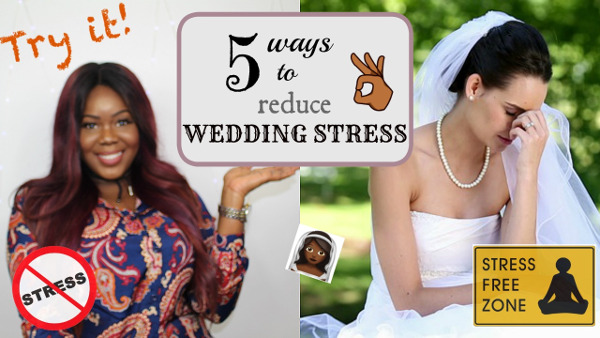 International wedding planner, Wura Manola's latest vlog is out. On this episode, she shares 5 ways to reduce the stress that comes with planning a wedding. According to Wura,
Wedding planning can be very stressful and as a result brides tend to not enjoy the wedding planning process anymore, it starts to become a burden with the famous line 'let this wedding just come and go' repeated over and over. As a former bride, I don't think stress can be eliminated from wedding planning but I do know that it can be managed. Here are 5 ways in which brides can manage their stress levels while planning a wedding;
Because we know, Nigerian internet data plans and videos don't go well together, here's a summary just for you.
1. Find out what is stressing you out – You can't keep saying you are stressed, you have to find out what is stressing you out in order to reduce the stress. It may be finances, not getting your way, bridesmaids stress or even the whole wedding itself might be overwhelming. Get a pen and paper and write (or type) everything down that is stressing you out. This way, you see it clearly and you can then make a plan on how to handle these stress-related issues
2. Get help – After you identify what is stressing you out and you've written them down, you then want to get help. You cannot do it all by yourself, get a wedding planner, a reliable friend, speak to someone who has had a wedding before to get advice. Also, delegate tasks; give friends, family members, vendors tasks to do to release some of the burden off you, you cannot do it all by yourself, dear bride-to-be
3. Compromise – You cannot get everything your way. Yes, it is your wedding but there are other people involved in the wedding too, not just you. Meet your fiance, vendors, family members in the middle, reach an understanding so that everyone is happy. No one wants to work with a Bridezilla or be around one.
4. Understand the bigger picture – Part of this is knowing how to pick your battles. Your marriage matters most and there is life after the wedding day. When you understand this, it is easier to pick your battles and let some things go! You'd feel a lot better when you realise that the wedding is not do or die
5. Have some YOU time – Wedding planning can be so demanding and you end up spending so much time on it and stressing on it that it no longer becomes fun, rather a burden. Take some time off to enjoy yourself, exercise, do yoga, meditate, go out with your girlfriends, go on date with Bae and have Bae time. Trust me, all this will lift your mood and allow you to wind down and de-stress from wedding planning.
For more videos from Wura Manola, subscribe to her channel on YouTube, visit her website – Get Wedding Ready or follow her on Instagram – @getweddingready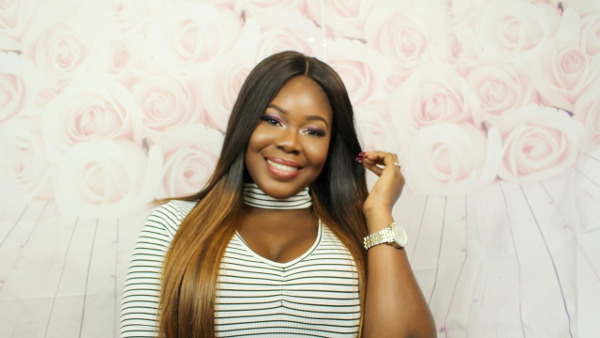 Wura Manola is an international wedding and events planner, wedding blogger and wedding stylist! She shares wedding planing tips, advice and inspiration on her website – Get Wedding Ready with Wura Manola.