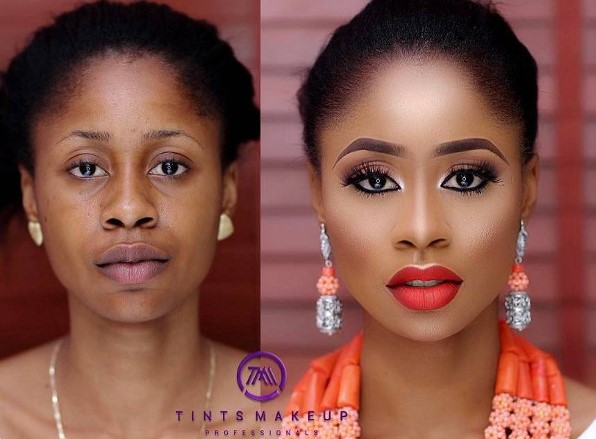 Someone once said " With a good Makeup brush, every woman can be an Artist…" Beauty Influencer, Lamide Ojo of Tints Makeup Pro is one of Naija's finest makeup artist with over 10 years experience. We've featured her work countless times on our Before meets After series.
As she's said countless times on Instagram, 'She's not perfect, she contours!'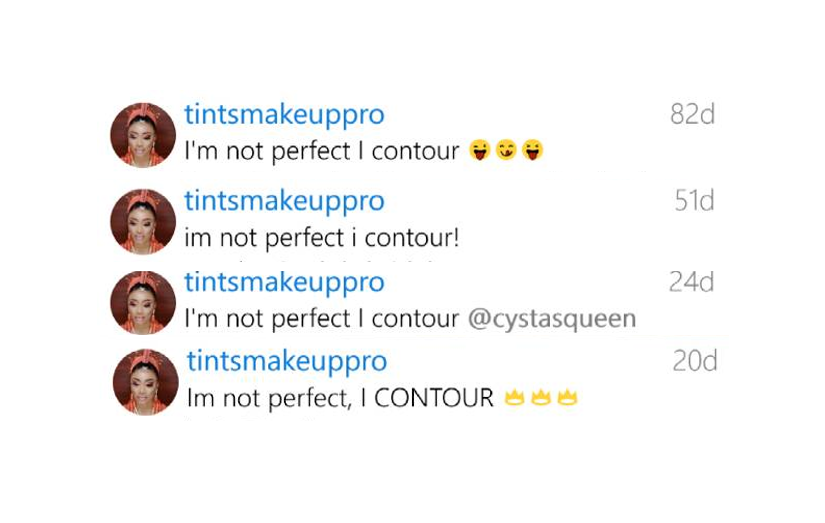 Check out these stunning face beats!