New Series alert!!!
We are so pleased to introduce to you the latest series on LoveWeddingsNG and its called 'This week's hottest wedding news.' Just as the tile suggests, if you've missed anything in the wedding world from last week, this series has got you covered. Check out all the peculiar news we spotted going around the industry.
This groom from #PinderPartyofTwo wore his 'I Do' vows on his feet. Check out his shoes!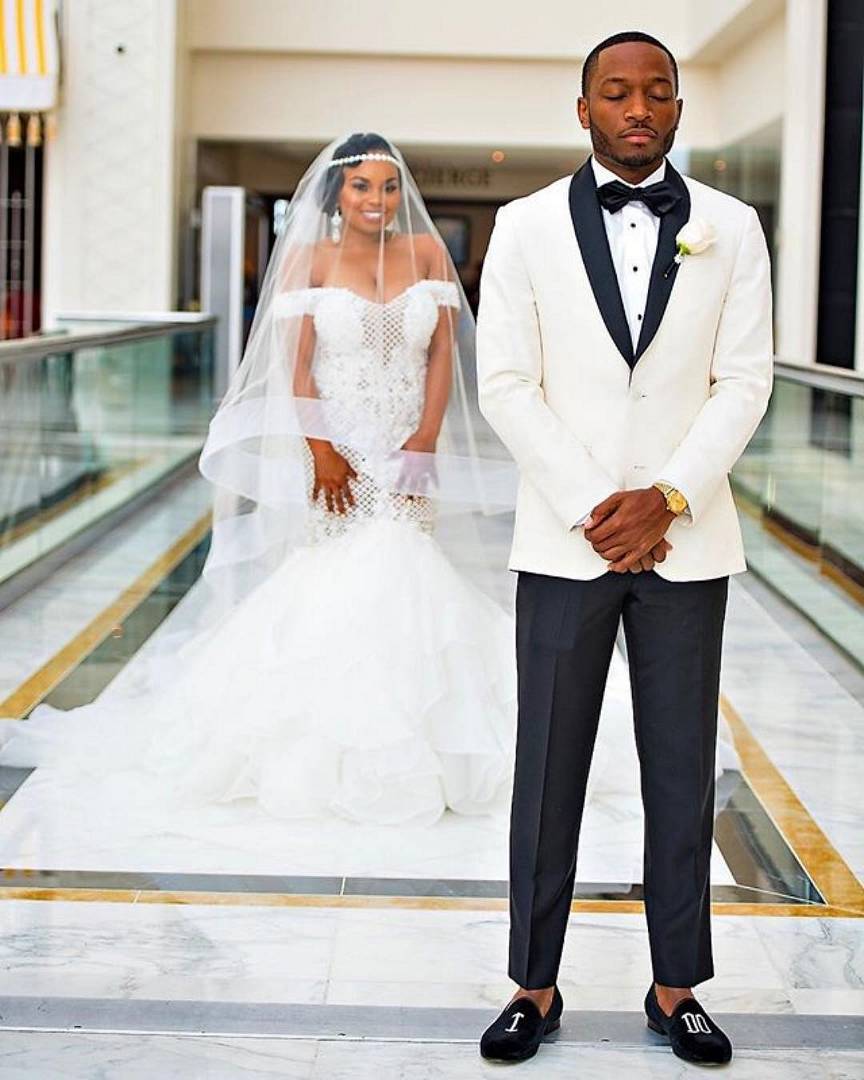 Nigerian bride @vienstylez shared on Instagram how she got grief because she asked her mum to walk her down the aisle. She shared the picture below alongside the caption;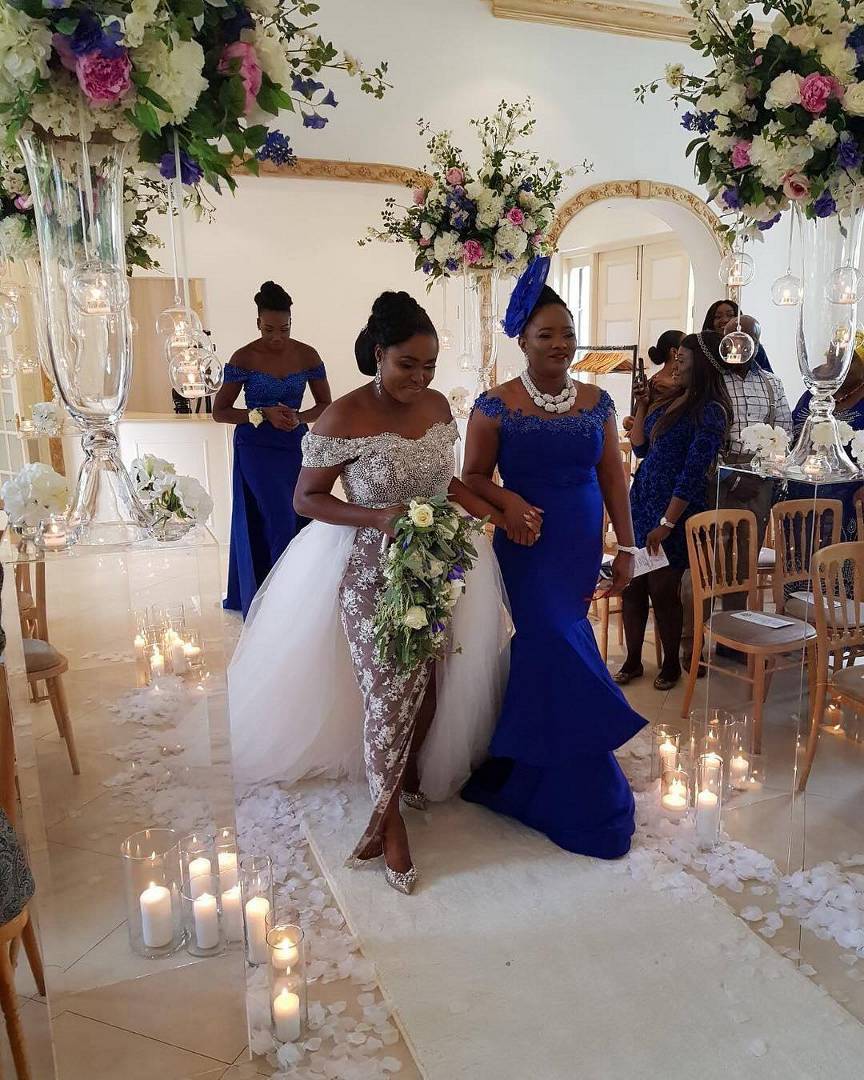 Still on the topic of mothers, this meme about Nigerian mothers and aso ebi's shared by @Chidubem_O got us laughing. So apt!!! Can you relate?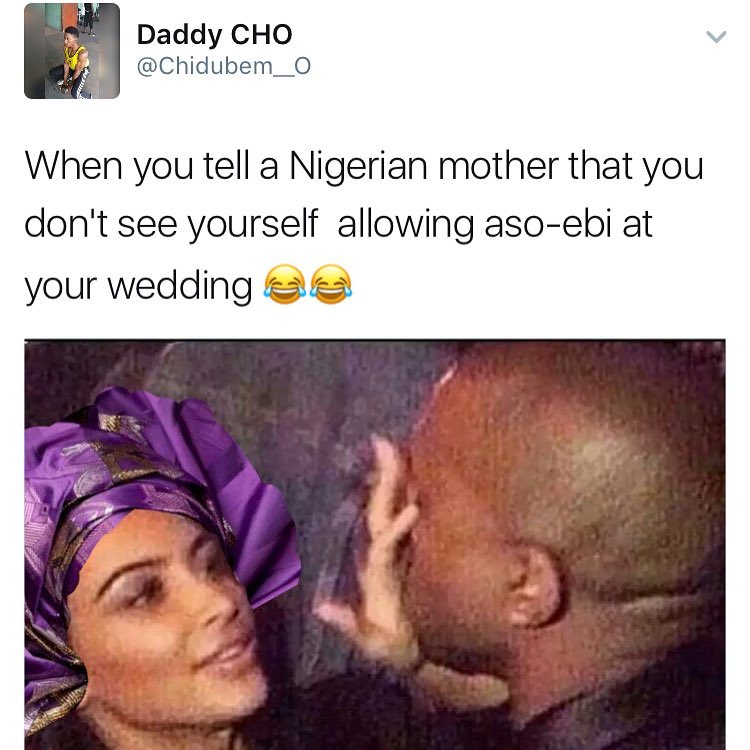 Now every Nigerian mother would love these sisters because they understand that aso ebi is an essential part of every Nigerian wedding and they looked stunning in their dresses designed by Ms Makor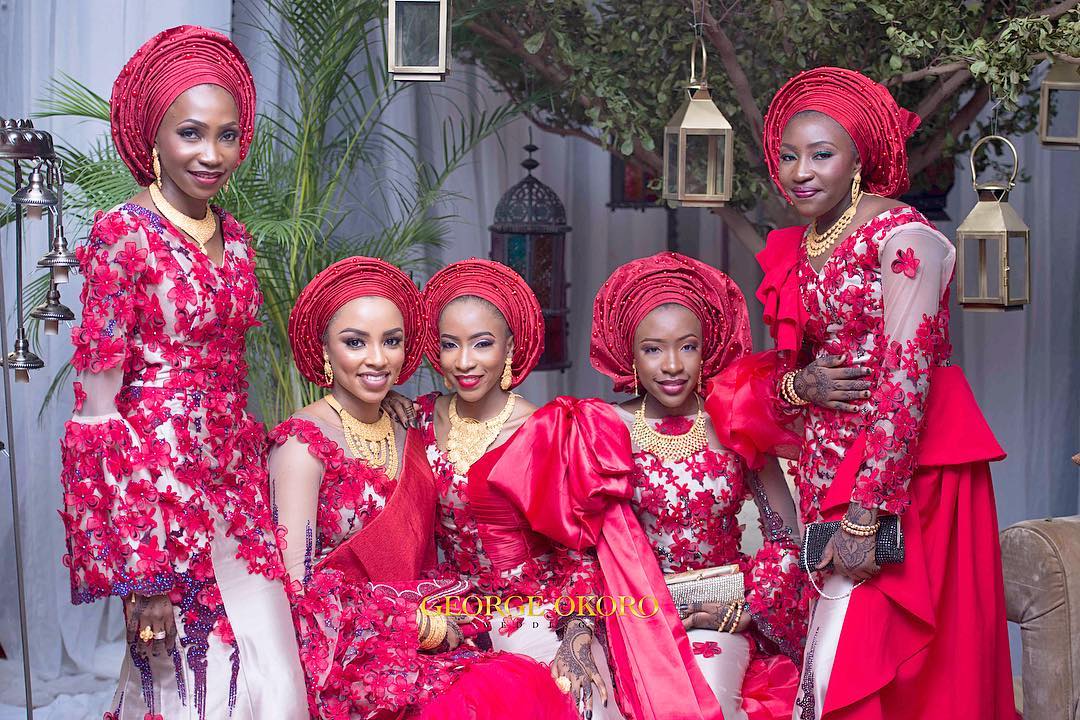 We were at #TheKehindes2017 last weekend and there was a dance-off between the wedding guests. Check out the video below of the bride's aunty giving a wedding guest a run for his press up's.
We spotted Nigerian bride, Ada from #ATLoveStory #MeettheSeymours in a stunning wedding gown by Garimon Roferos Couture for her wedding in Dubai. The dress featured very intricate details and fit perfectly with all the other luxurious elements from the destination wedding, planned by 2706 Events.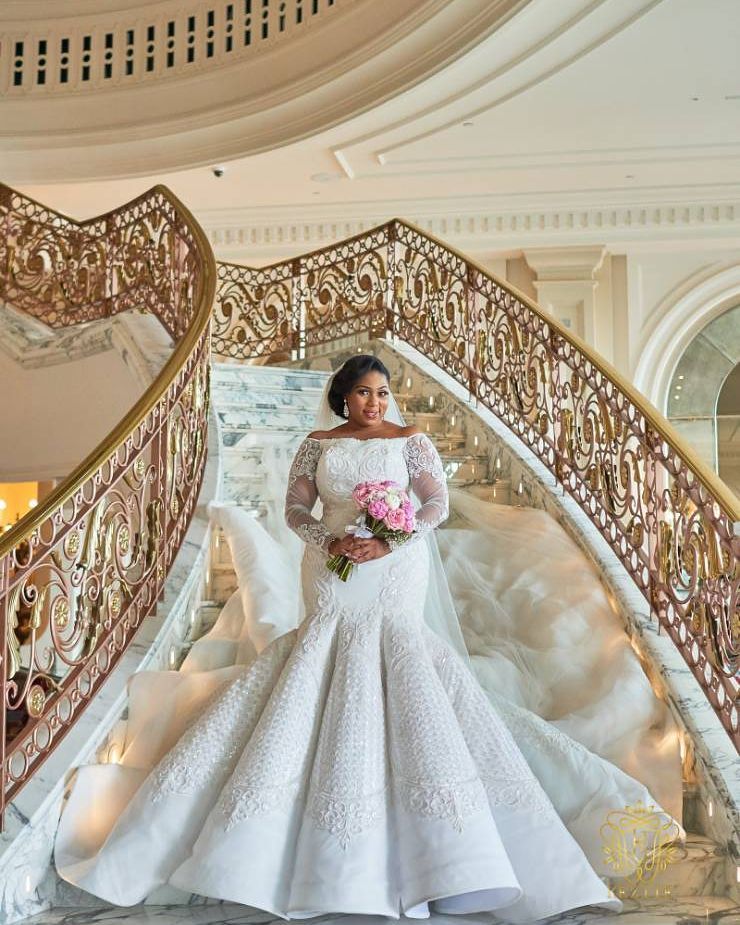 Also from Ada's stunning destination wedding, we loved the framed mirror table seating chart. Check it out!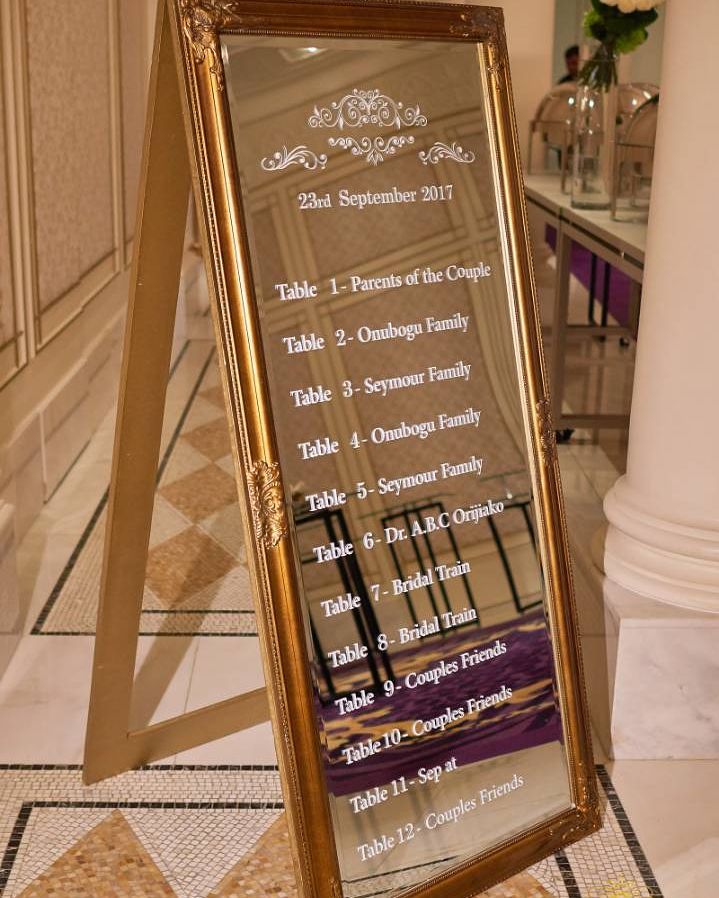 From luxurious to extreme, a couple took their vows literally to the next level. Their cake spelt 'Till Death do us part' and even featured heads with fake blood.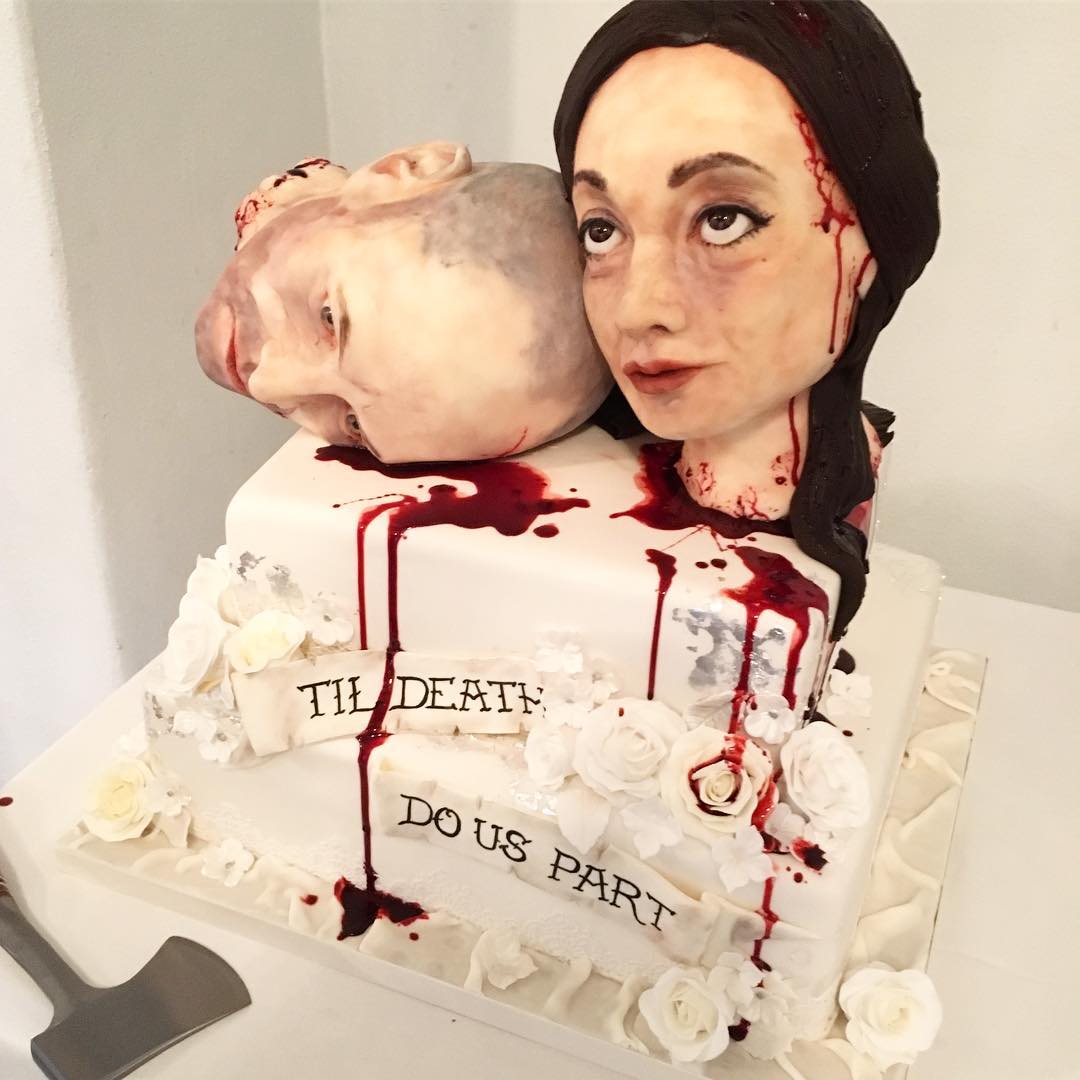 The Desserts Studio redefined the doughnut wall for #TheBanjokos17.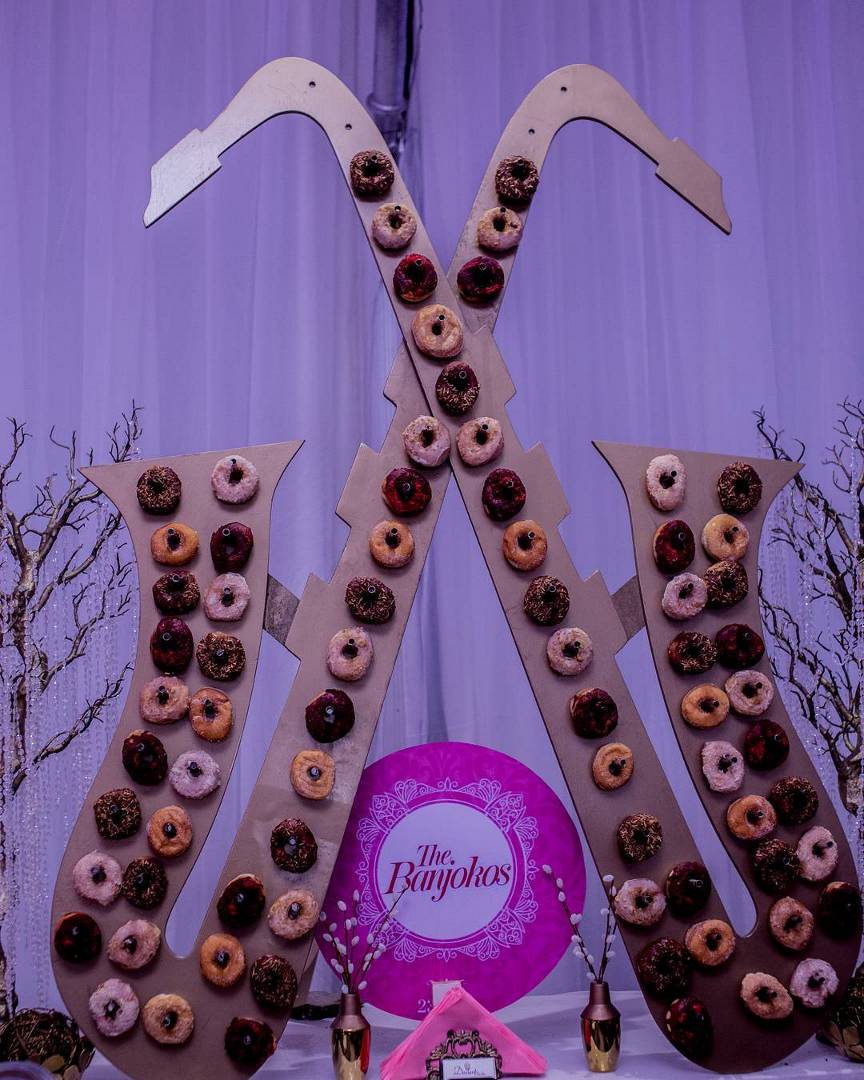 Moving swiftly on to the world of makeup and hair. Banke Meshida-Lawal of BMPRO showed that shimmering lips are in vogue while bridal hair stylist, Tobbies Touch had a week of bridal hair buns. We featured one of the looks by BMPRO in our Nigeria at 57: Independence day bridal inspired looks.
We also met the mother of all bouquets at the #TheAregbesolas2017. Nigerian florist, Adela's Flowers outdid herself on this one with this dark and unusual bouquet that still looked really classy. Take a look!!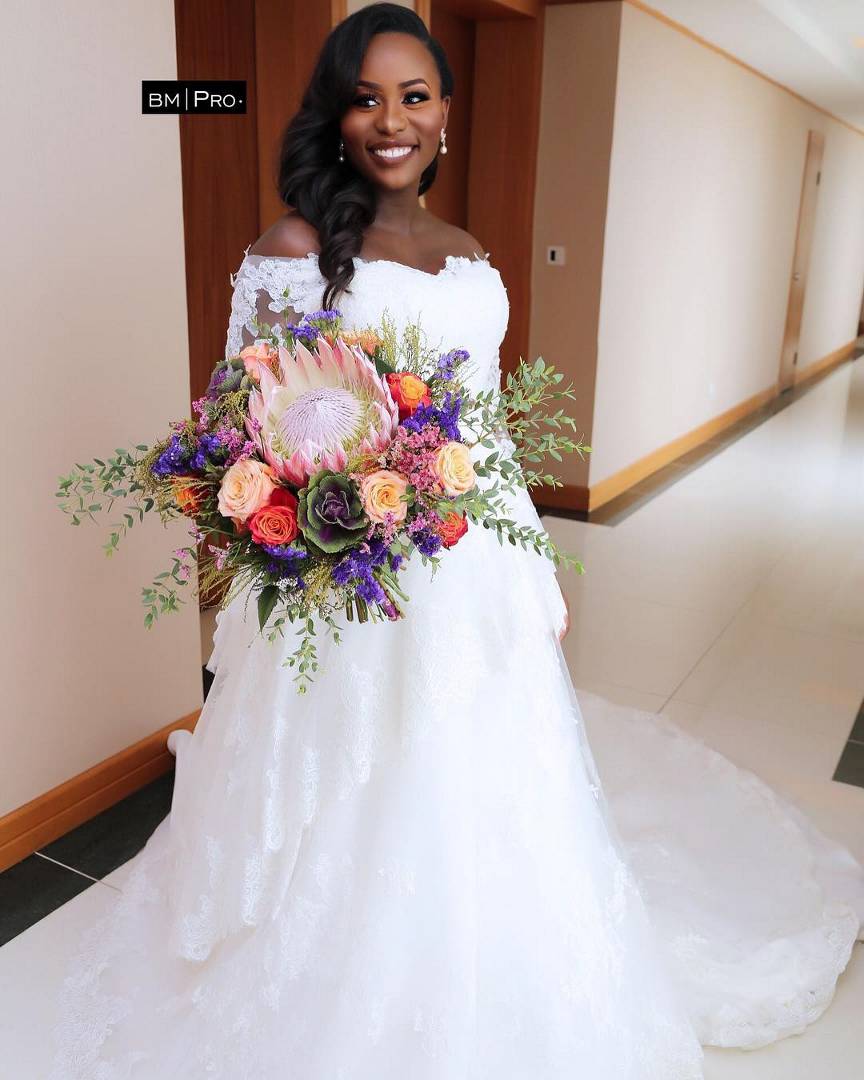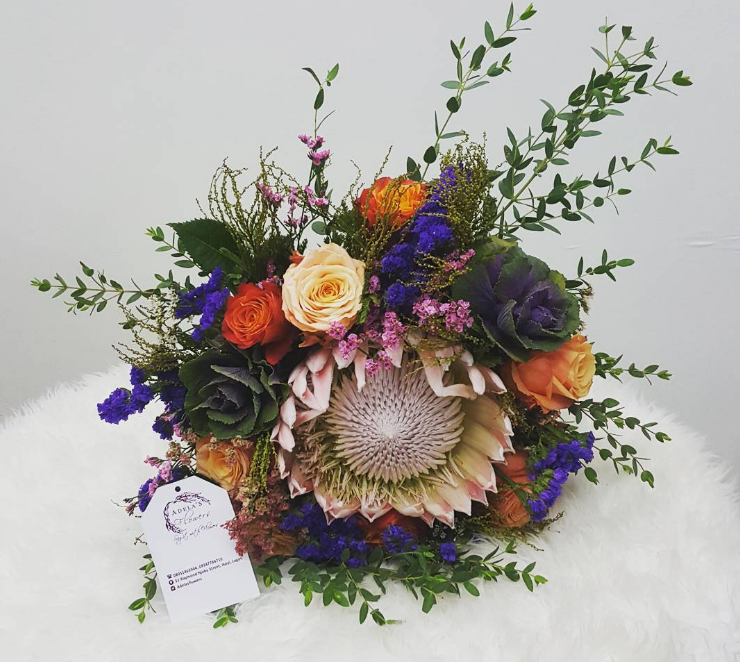 In the cake world, we saw what is arguably the most amazing rustic Nigerian wedding cake we've ever seen by Dainty Affairs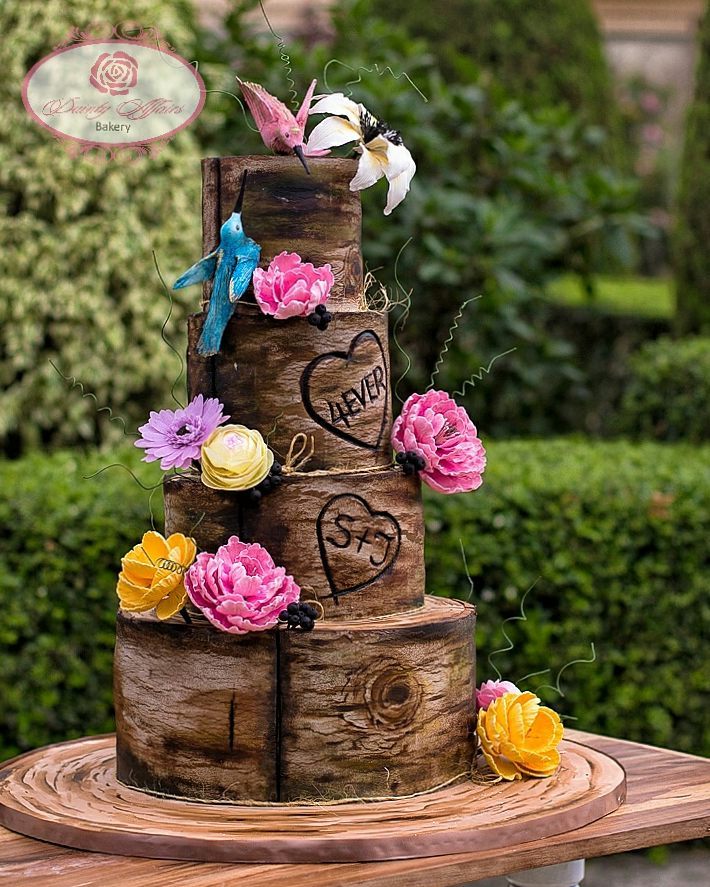 Ending on a sweet note, we spotted this Botswana bride sharing a special moment with her grandma, which made us all go 'Awwwwwww'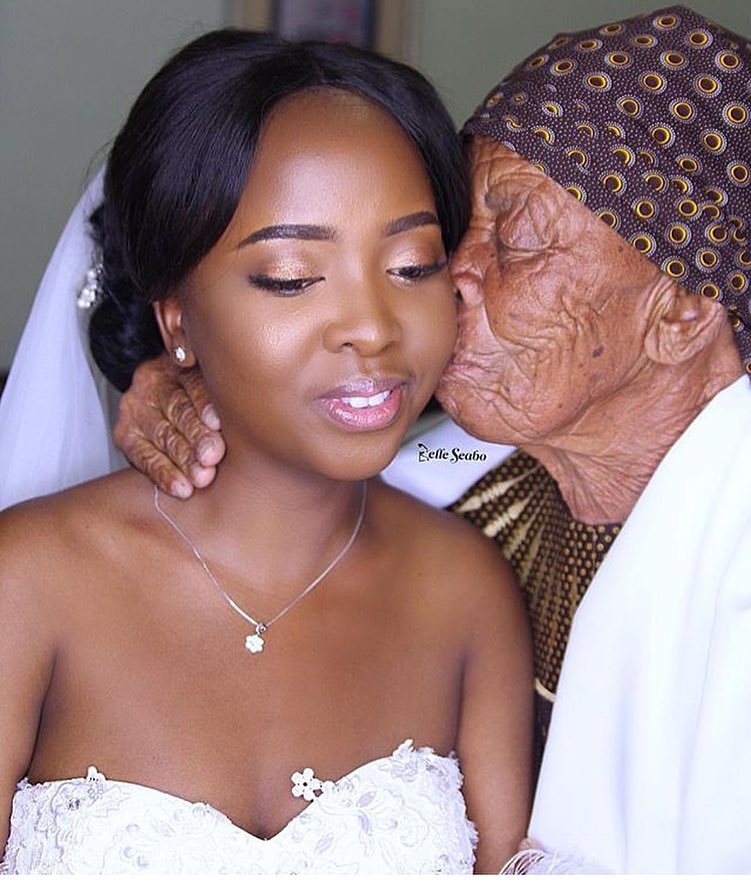 That's it for this week. See you next week for more wedding news weekly updates.