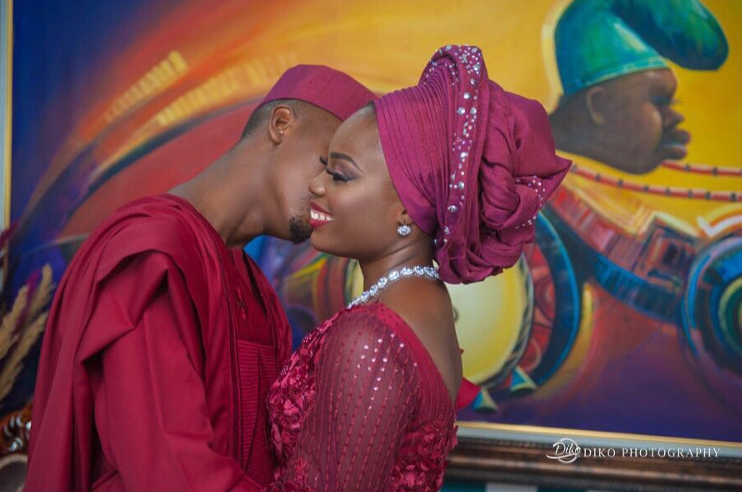 Sade and Jude got married on the 23rd of September 2017 and everytime we've seen an element from their wedding, we've literally gone 'How nice', 'How refreshing'. They truly chose to stand out with a truly rustic themed wedding in Nigeria. And they didn't choose their theme just for the sake of it; every single element from their wedding had a rustic touch to it.
Their wedding (#SadePlusJude) was planned by BSignature Events. Here are a few ideas we loved. Enjoy!!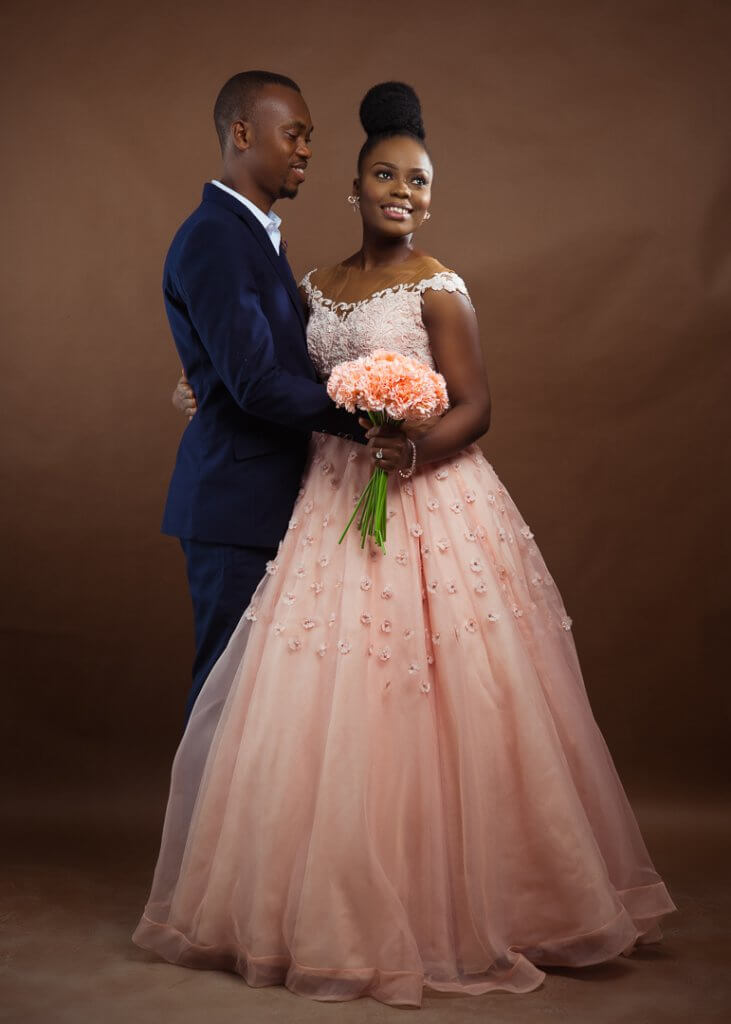 Their unique wedding logo by Hazel Milo could have easily been a logo for a brand. We love how simple it was (literally the couple's real thumb prints) but still truly rustic.
What's a truly rustic themed wedding without paper gift bags and wedding invitation cards. The bags were supplied by Partylocks Party Supplies & More Ltd. The invitation cards were bought and printed in Mushin.
The the proposal letter, welcome signage, cake knives and decor items and ring holders, which held her wedding and engagement rings from Rings by Zena were wooden. The customized board was made by 1207 Boards, a Bell Africana member.
We also loved the bride's bouquet, which she didn't throw. Sade explained on how the quotes she got for flowers from florists were around 30 – 45 thousand naira so her sisters helped her put together this bouquet, which saved her a lot of money. The bouquet also featured a personalised rustic charm given to her by a friend.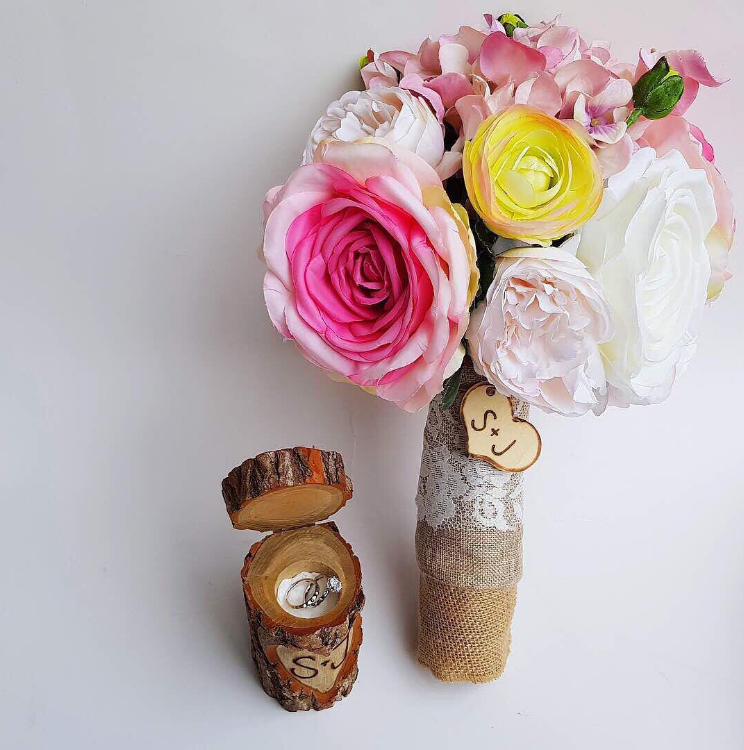 The bride got a card with a thumbprints tree as a gift at her bridal shower, which we think is a really sweet and relevant gift for a creative bride like Sade.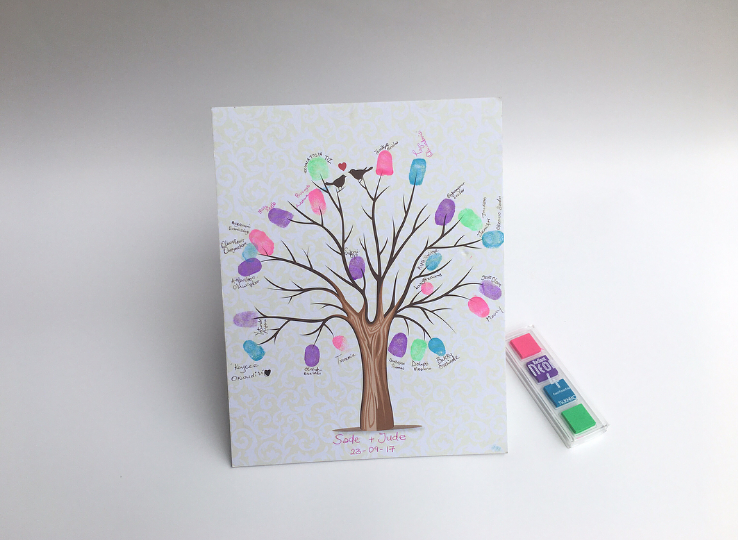 We definitely saved the best for last. Sade and Jude's wooden tree cake went absolutely viral; Dainty Affairs nailed this cake and we're so proud to say you can find her on our directory.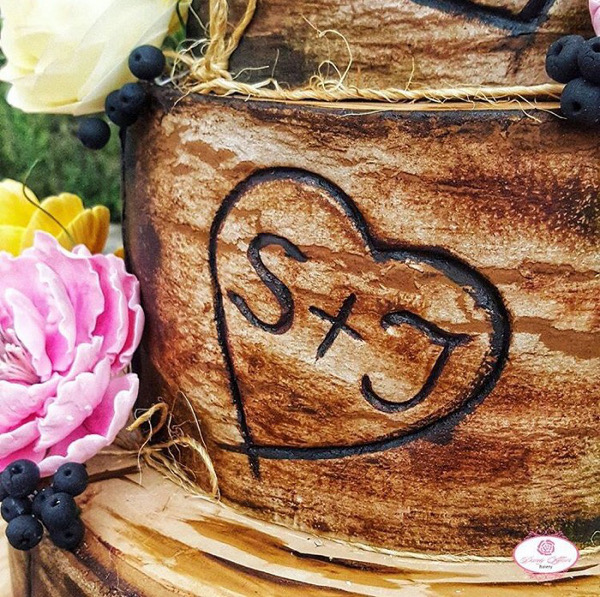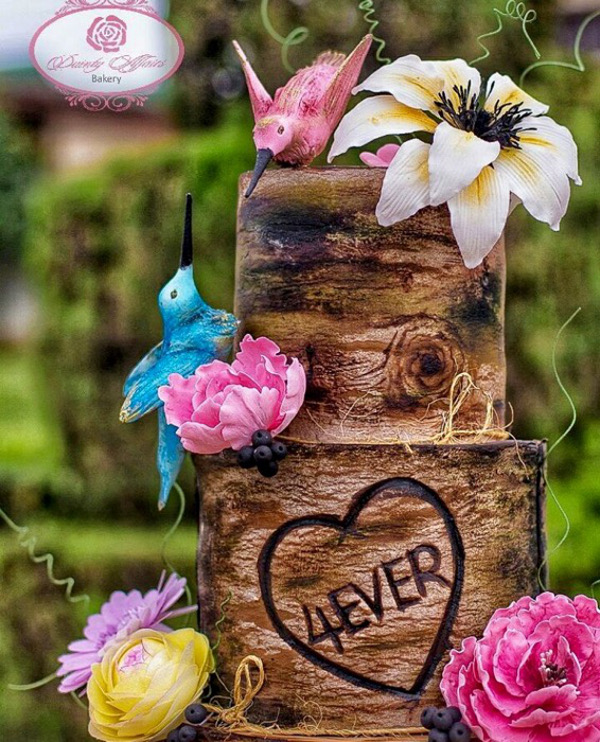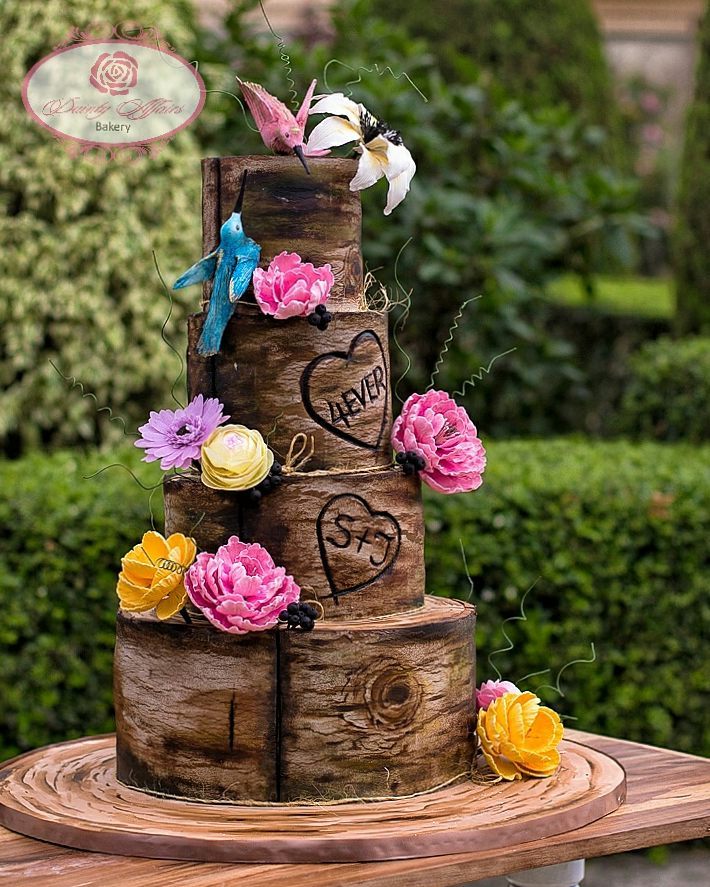 Back to the cake, according to Dainty Affairs, the 4 tier cake featured a host of different flavours. Read an excerpt from the baker's blog below;
The biggest tier had two layers of vanilla cake, one layer of lemon cake a layer of strawberry cake all filled and iced with vanilla butter cream. The third tier was an all English Tea cake while the second and first tiers were a combination of chocolate and vanilla cakes also filled and iced with vanilla butter cream.

The entire cake was covered with a special technique to give the fondant cover a crackled effect and then we added shade and dimension with matte colors. The overall look of the cake was really breathtaking.

The cake was adorned with edible hand made sugar flowers, bunched berries and twigs made out of 18 inches gauge wire rolled and stretched to give the swirly effect. We also added wafer paper Ranunculus and Daisies and finished the design up with the cute sugar mould love birds to tie the whole cake design together.
We really think Sade and Jude's wedding is truly a breath of fresh air for Nigerian weddings. We love how they chose to stand out with their wedding and we hope this has inspired someone to do it their way because we're all unique and our uniqueness should be celebrated.
We wish Sade and Jude a happy married life!!