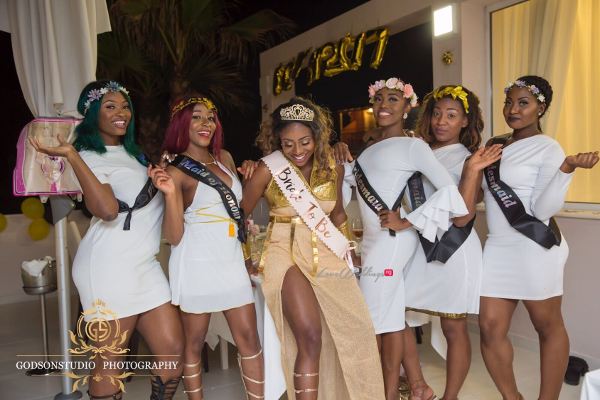 Cynthia had a unique Greek goddess themed bridal shower in Corfu. London wedding photographer, Godson Studio Photography captured moments from her epic bridal shower as she celebrated her journey to 'Becoming a Nwanerih.' We caught up with the bride, who gave us the scoop about the unique bridal shower theme.
Erh, I wanted a unique bridal shower.. you know.. something that has not been done before.. After long hours of researching and critical thinking, I thought about the Greek goddess theme (I don't know how or why). I ran this through with my girls and they agreed it was a great idea. Little did we know .. the struggle, to get a 'good looking' Greek goddess outfit, was REAL.
Half of them ended up with just regular white dresses. However, we all decided to have a Greek Goddess themed Bridal Shower, we'd have to go to Greece… and to get those banging pictures I had to bring my photographer along (hey Captain ??). With five of my girls, my photographer and myself, the Greek Squad was complete.

GREECE, HERE WE COME!

We left London for Greece on the 15th of June 2017 and spent 5 days there. OMG! It was the craziest 5 days of my life. Meanwhile, my husband and his men flew out to Budapest to celebrate his last weekend as a singleton. My girls and I returned to London on the 20th of June barely 4 days to the wedding (honestly, don't travel a few days before your wedding.. the level of stress is unbelievable) BUT.. I honestly had the best time ever and made memories that will be nourished in my heart for eternity.

From the first day we arrived Greece, it was turnt all the way up. After a very long 'narrow & bendy' drive from Corfu international airport to our apartment in Sidari (a small village in Corfu, Greece). You'd think we would be knackered and want nothing but our nicely made beds but sleep was the last thing on our minds. We arrived the apartments shortly after 11:00pm, dropped our bags and headed out for dinner. Later on that night, we decided to explore the area as we had hired two cars for the vacation. We drove into town and just at the heart of Sidari was a cascade of clubs and bars. With most clubs offering free drinks/cocktails and heart throbbing music we had to pull over.

Our first night in Greece went from 0-100 real quick. I'm talking, from unpacking bags & picking out rooms to sleep to pole dancing, stripping (not the bride obviously) and loads of alcohol. Sorry, I cant go into much details because "what happens in Corfu stays in Corfu.". But hey! It was Madness! Just like a child having a taste of sweet candy and always coming back for more; we literally partied every single night we spent in Greece (which obviously made me worn out by the wedding day; also not advisable).

My girls planned the actual bridal shower on the second day and it was nothing short of perfection. Planning a surprise can be difficult but imagine planning a surprise abroad where you know no one or how to get necessary materials. Yet somehow, they pulled through with the help of my photographer.

The Greek Goddess theme turned out even better than we all expected. With some last minute extras like the horse ride and mountain shots (thanks to having a crazily enthusiastic photographer #godsonstudios); the pictures were out of this world. Don't get it twisted doh. The shoot was a very difficult one. Being my first time on a horse, my pelvic bones and other 'surrounding' bones were screaming in agony.. damn how do people make riding a horse seem so easy and painless. As if that was not enough the wind was on some next level.. dresses, wig and even eyelashes were flapping around. The kind of wind you'd have to fight the forces of nature to take just one step forward. Anyhoo, I believe we slayed as best as we could.

The whole experience was just amazing and I think I speak for the rest of the squad when I say "Greece was defo a holiday we'll remember 'Forever' and we most certainly had the time of our lives". I would do it all over again if I could.
Check on it!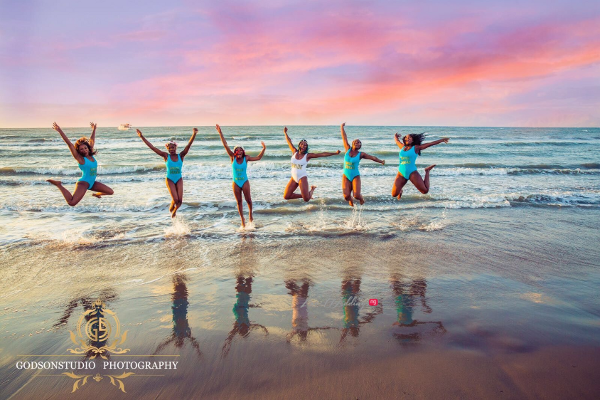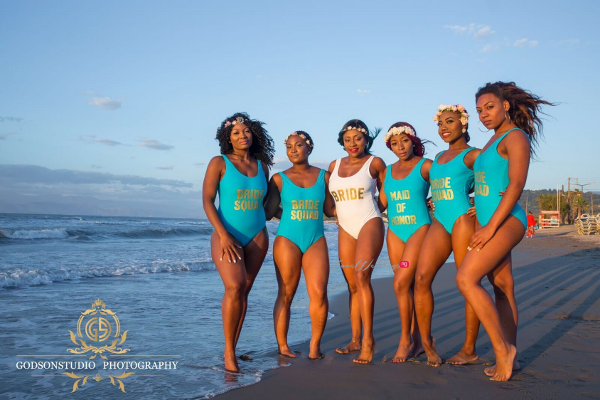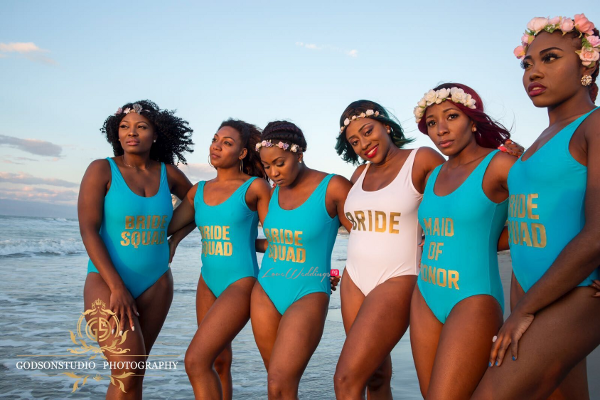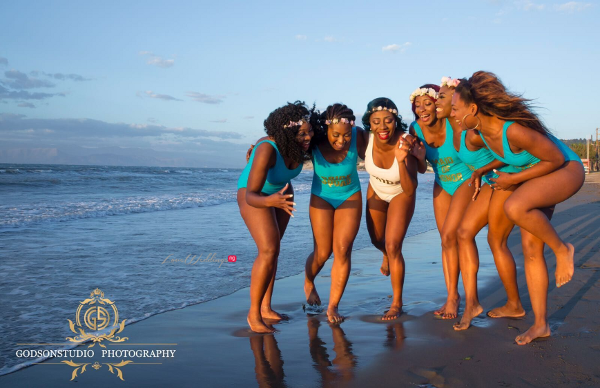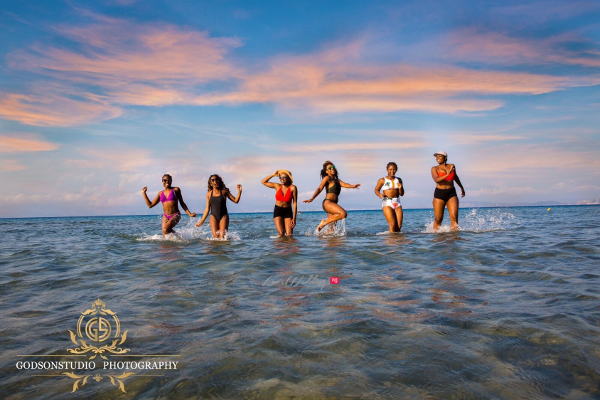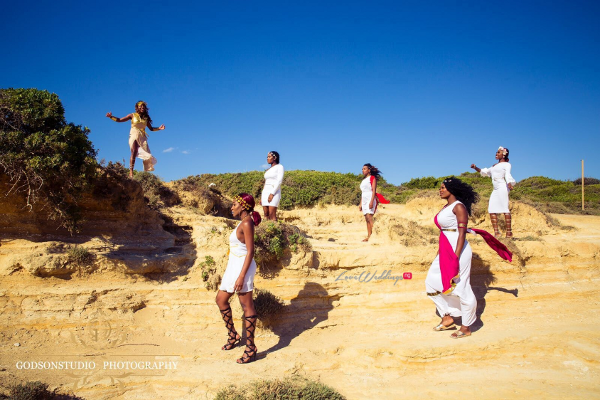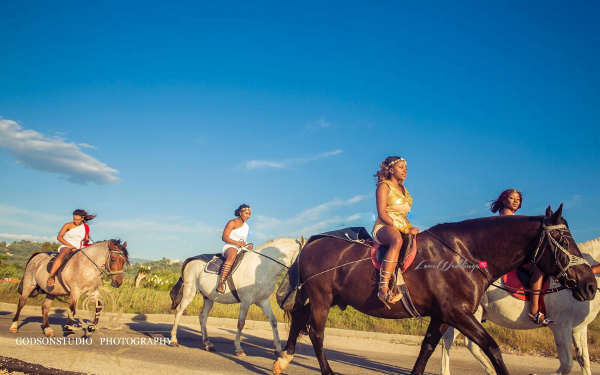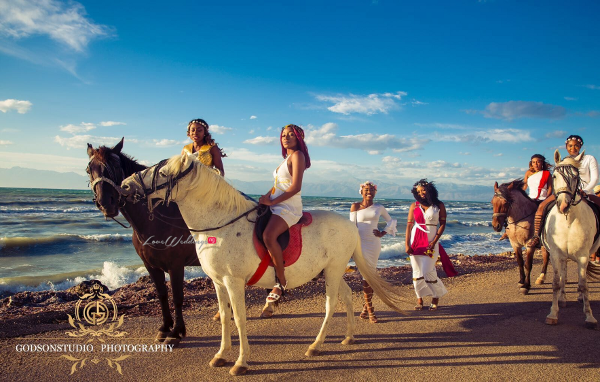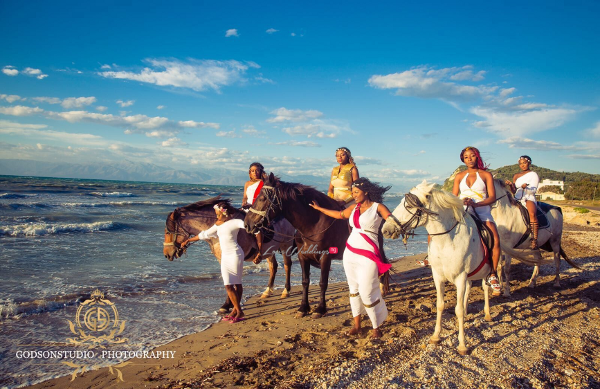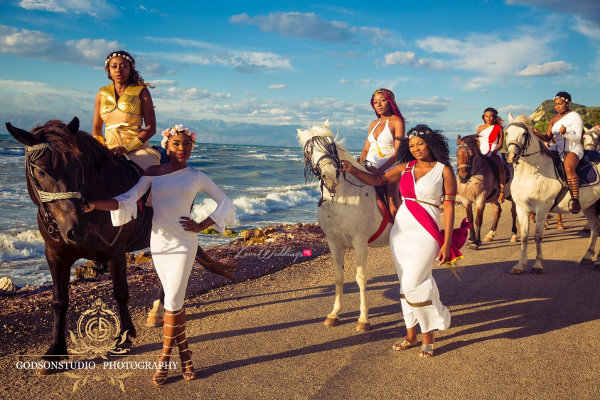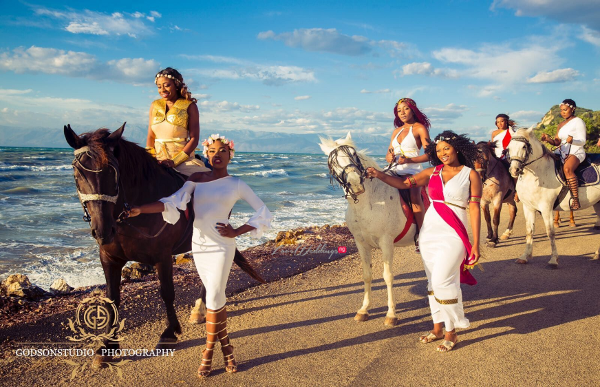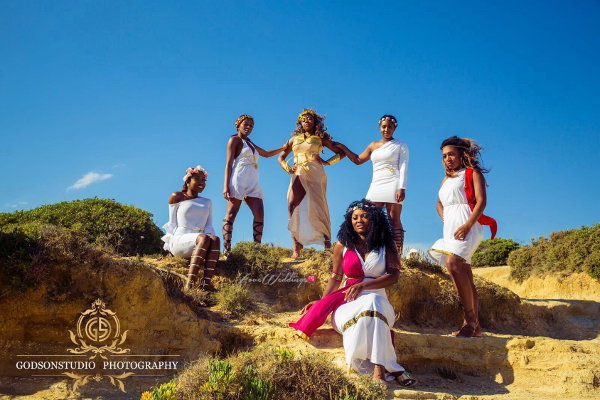 Vendors