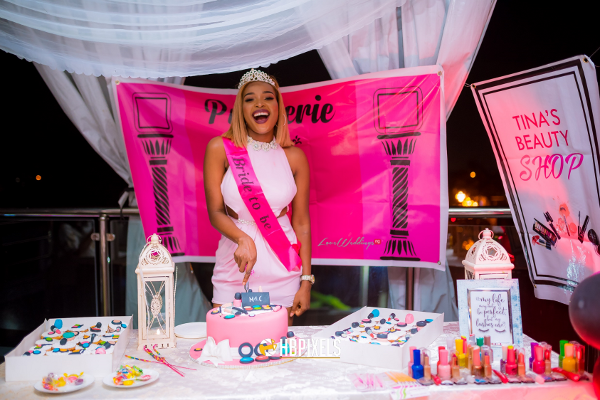 Nollywood actor, Daniel K Daniel's fiance, makeup artist and beauty blogger, Tina had a perfect beauty shop themed bridal shower. The shower, which comes ahead of their wedding taking place this weekend, was a surprise organised by the bride's friends at the Tilt Terrace in Lagos.
The bride-to-be looked pretty in her baby pink cut-out mini dress and the venue was decorated with pink and black balloons. A very excited Tina shared on Instagram.
OMG!!! I may not be the best at making or keeping friends, but my friends showed me yesterday that they love me regardless?? OMG!!! I was blown away, they showed up and went all out to put together the most beautiful bridal shower ever?? without leaking any info to me, which must have been almost mission impossible for some of them.?? Everything was just perfect and definitely up my alley. I wouldn't have come close to this kinda perfection had I done it myself. I love you guys soo much, thank you for making it a memorable one for me???

To hubby the courier that delivered me, Wehdon Sir, I know I gave you a hard time but you persisted and made sure I got dolled up even though I wasn't feeling it… I lurr you baby,?but you still fooled me so I shall do you back!? So Let the countdown begin ?????? #MrsD loading. #teedkd17″
#LWNGVendor and photographer, Happy Benson from HB Pixels captured moments from the day.
Check on it!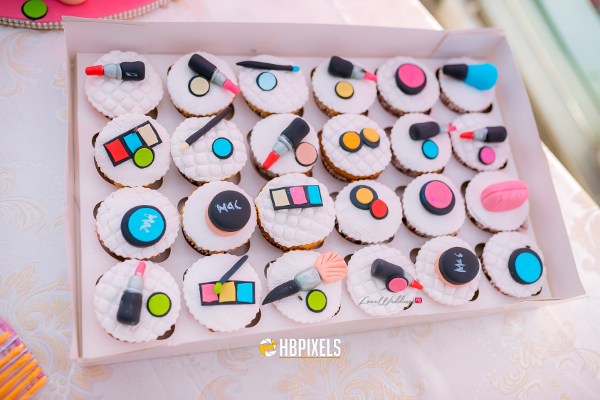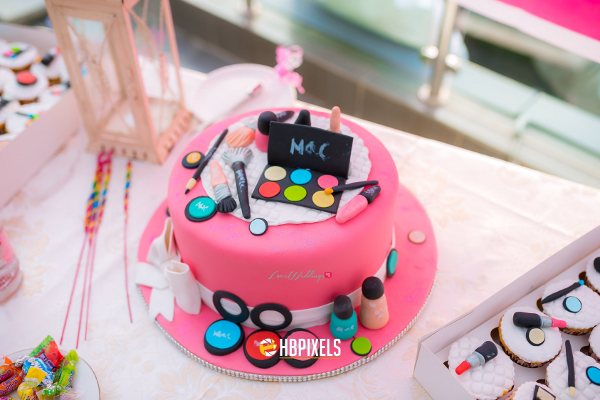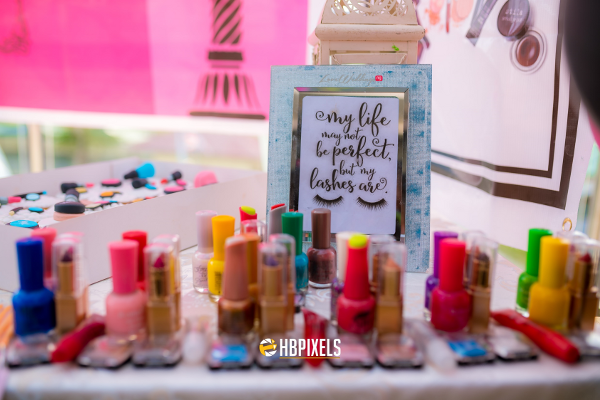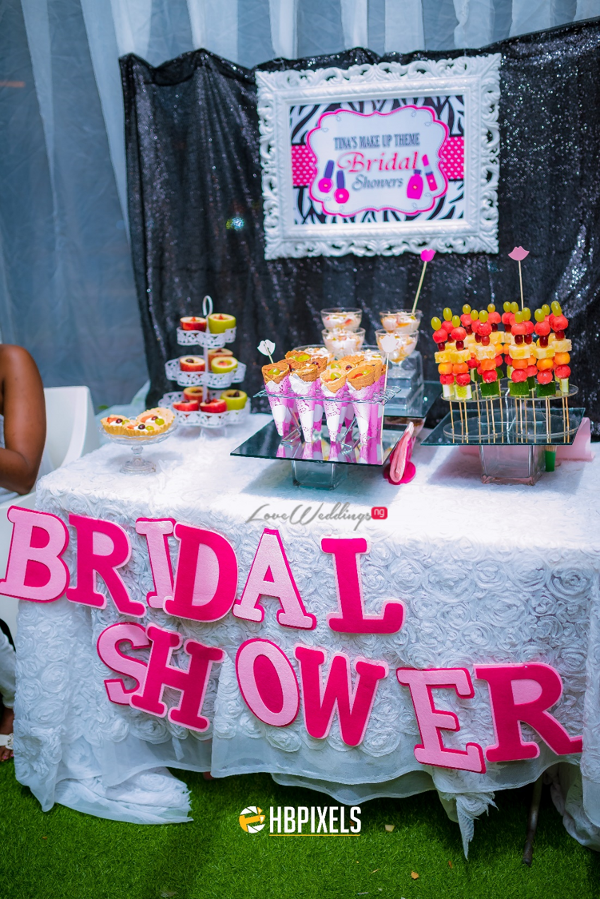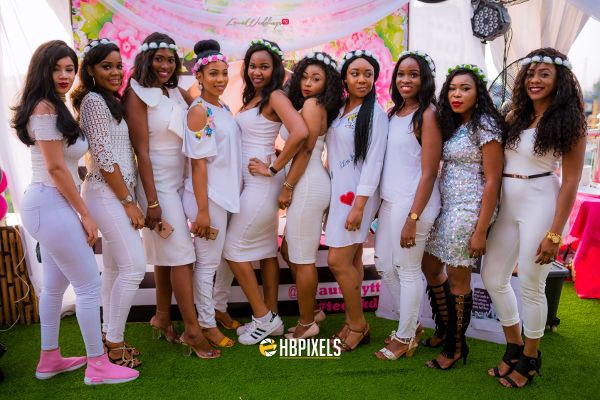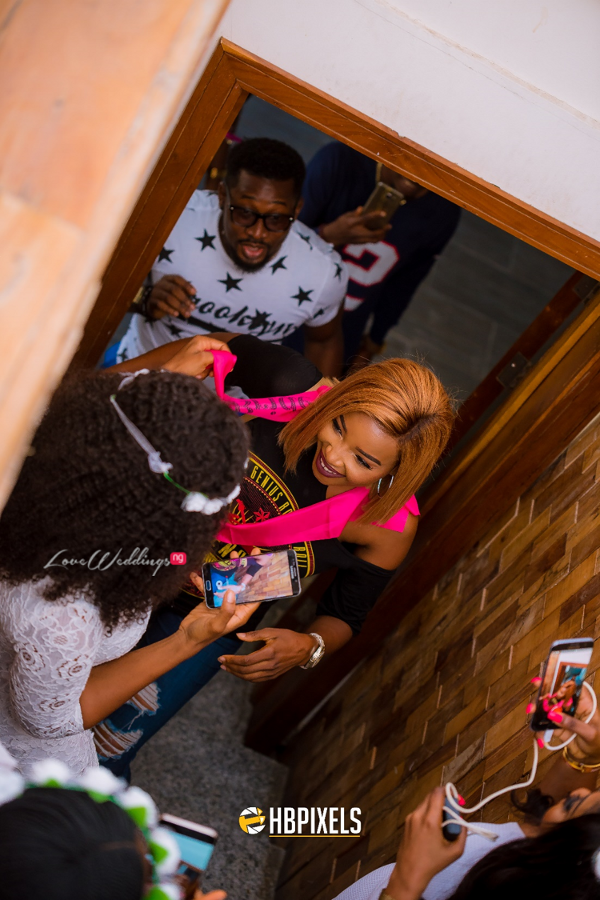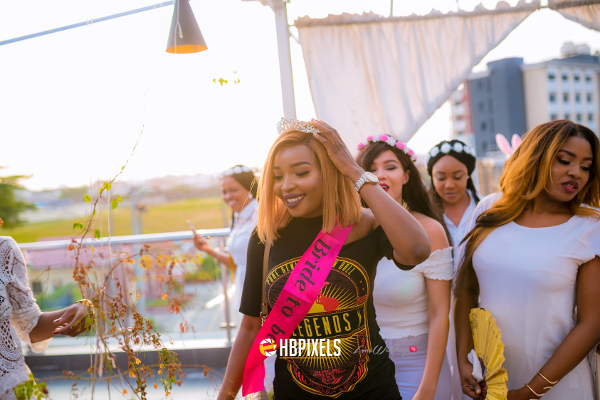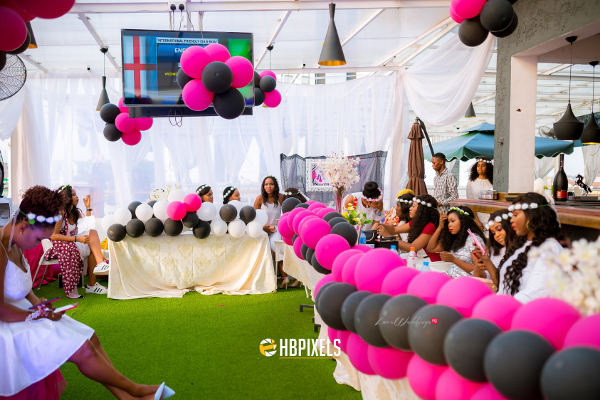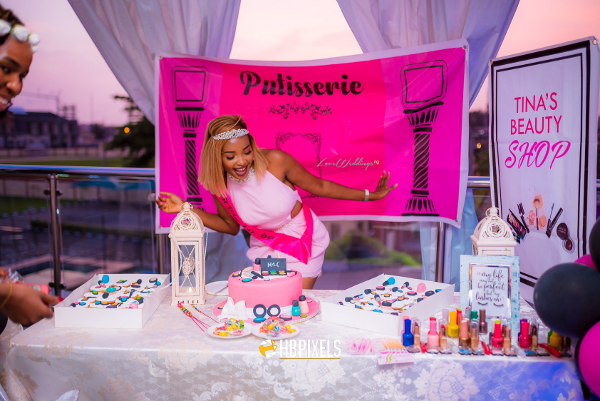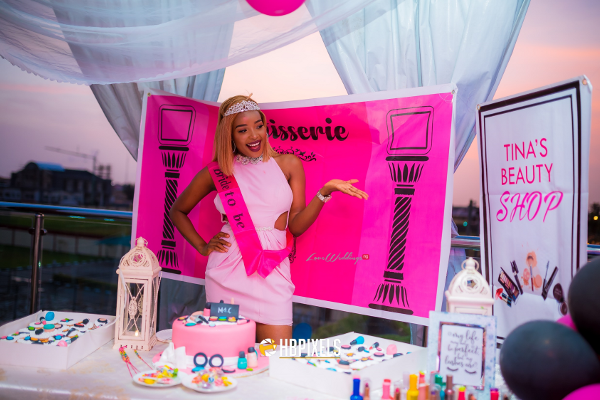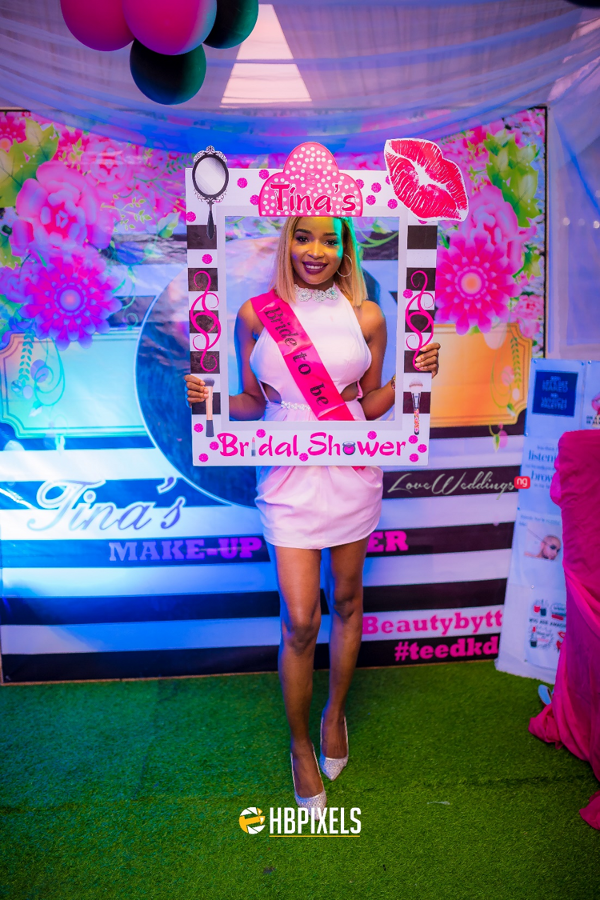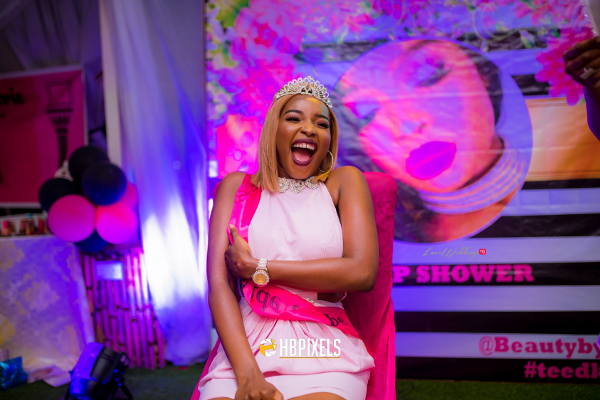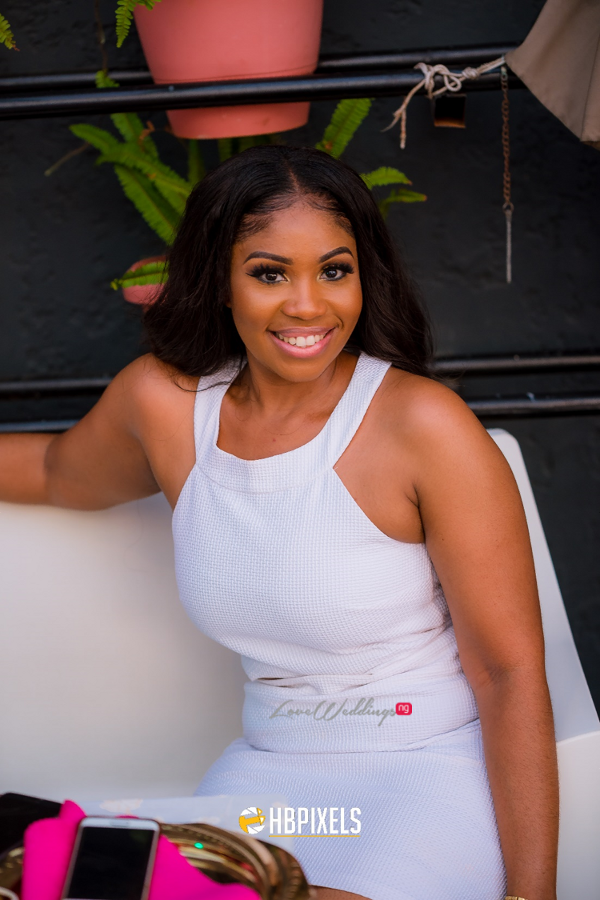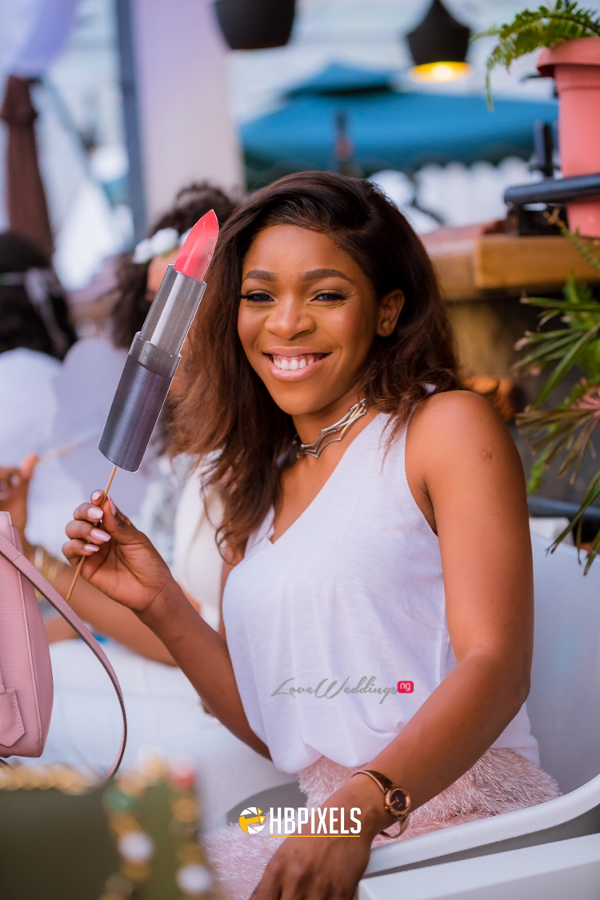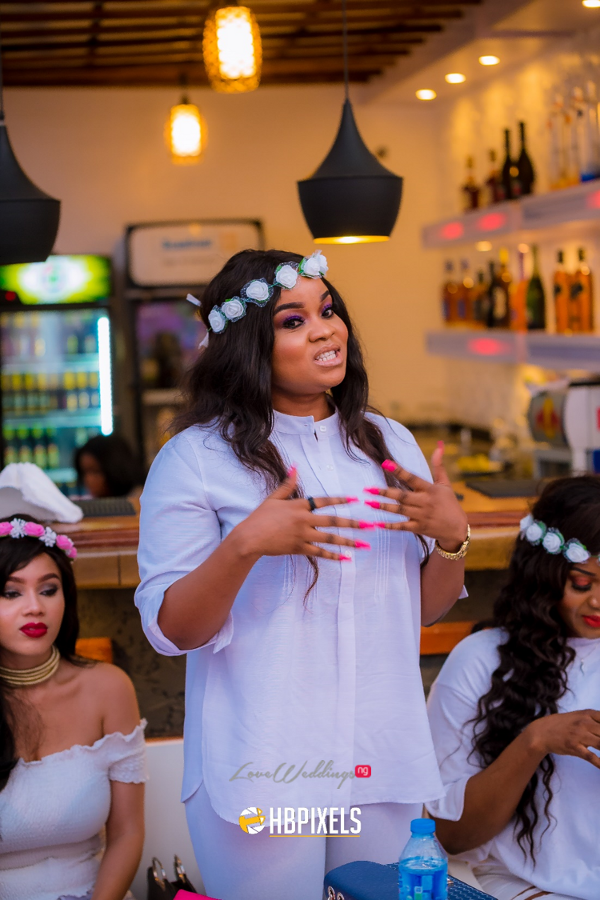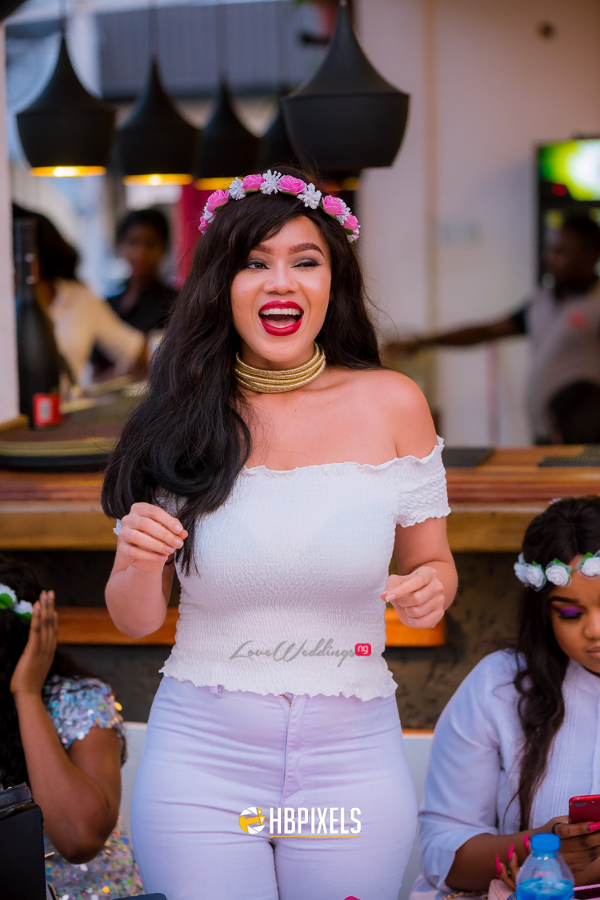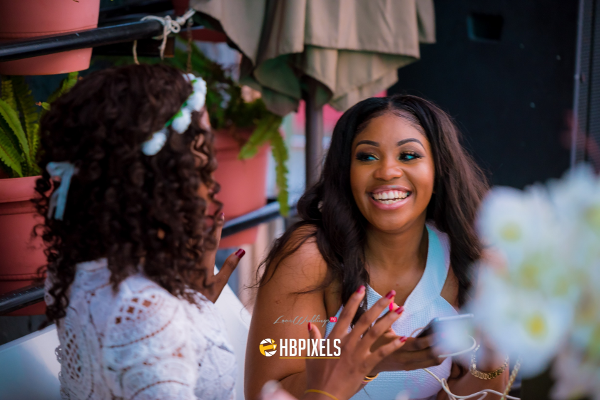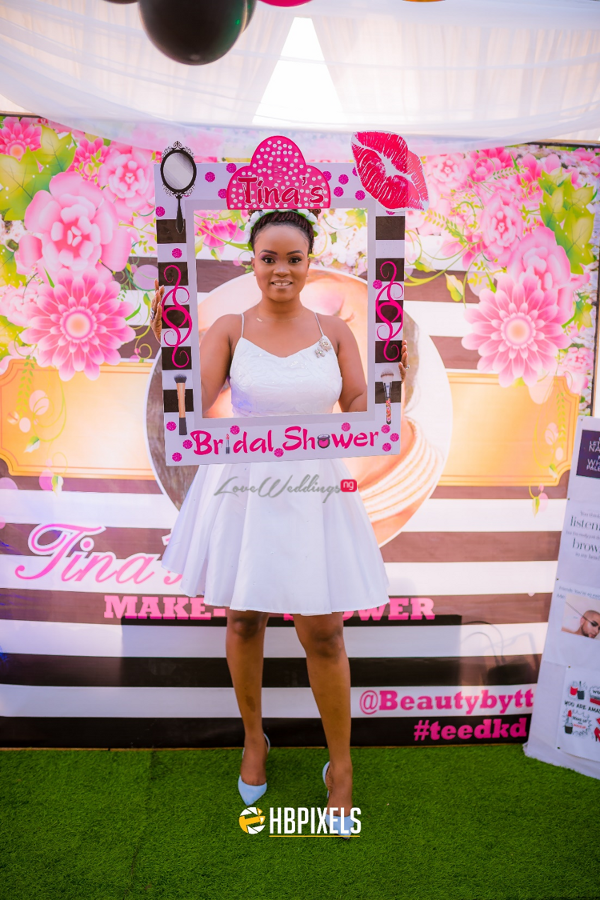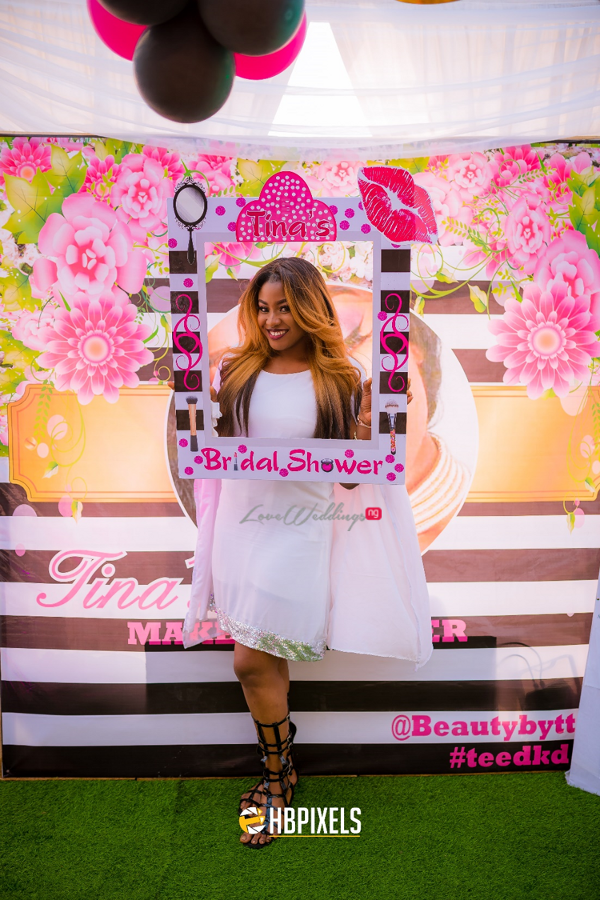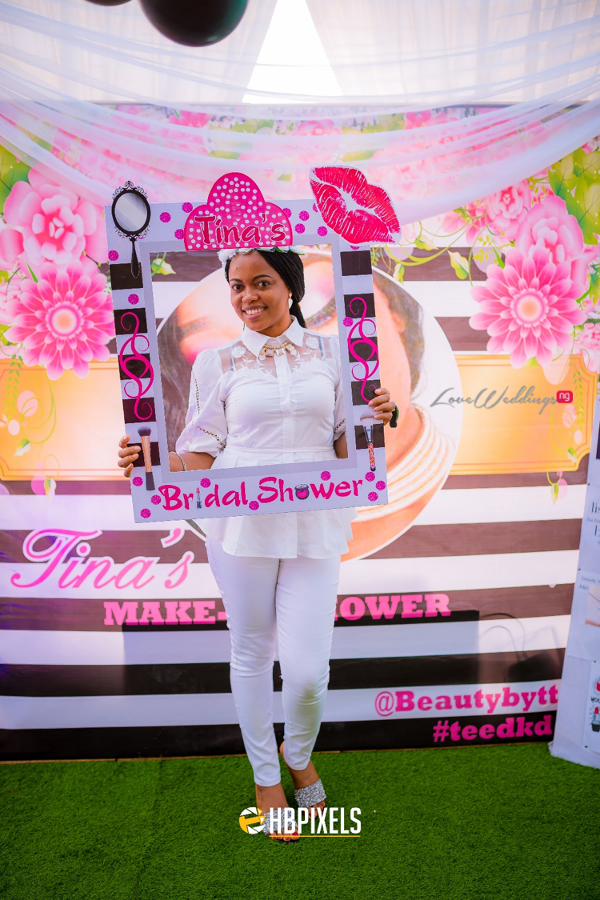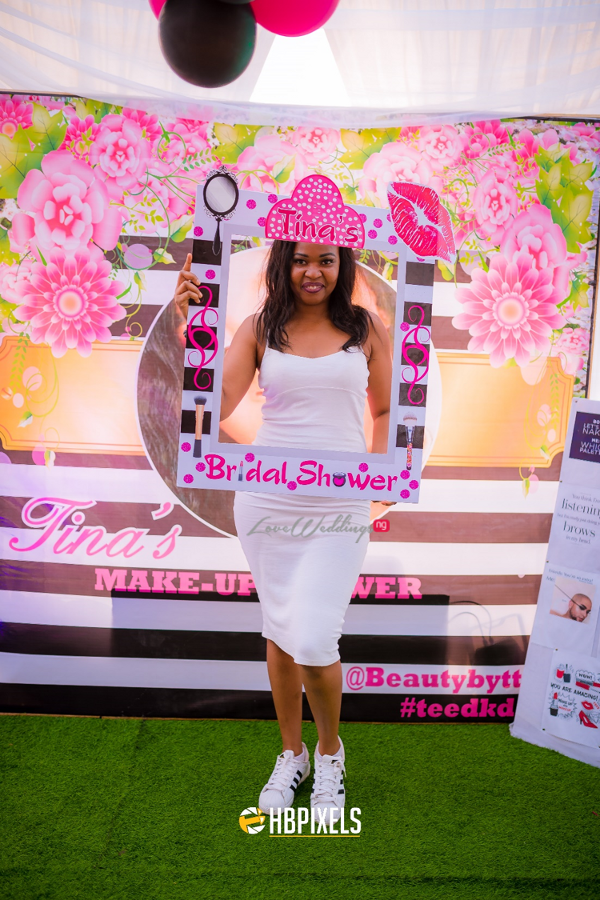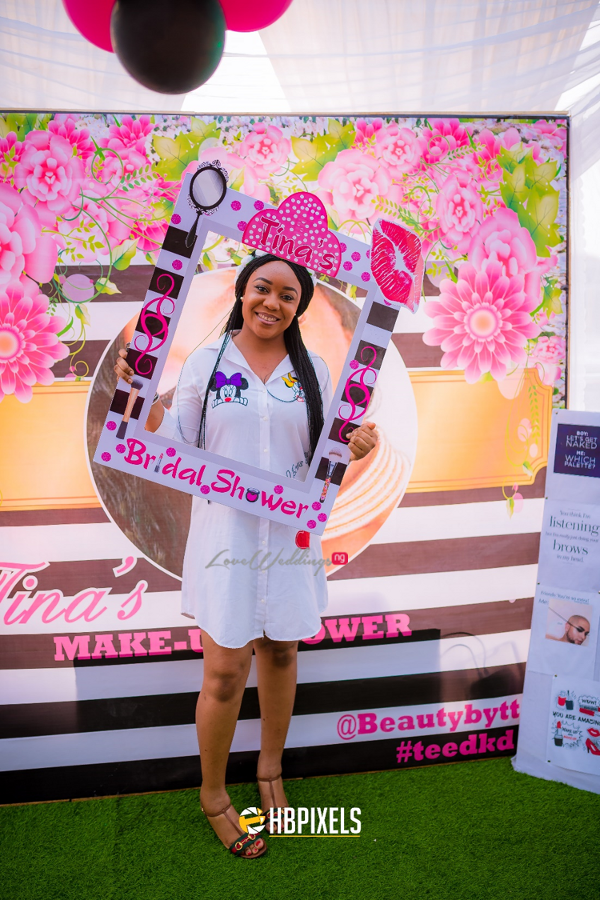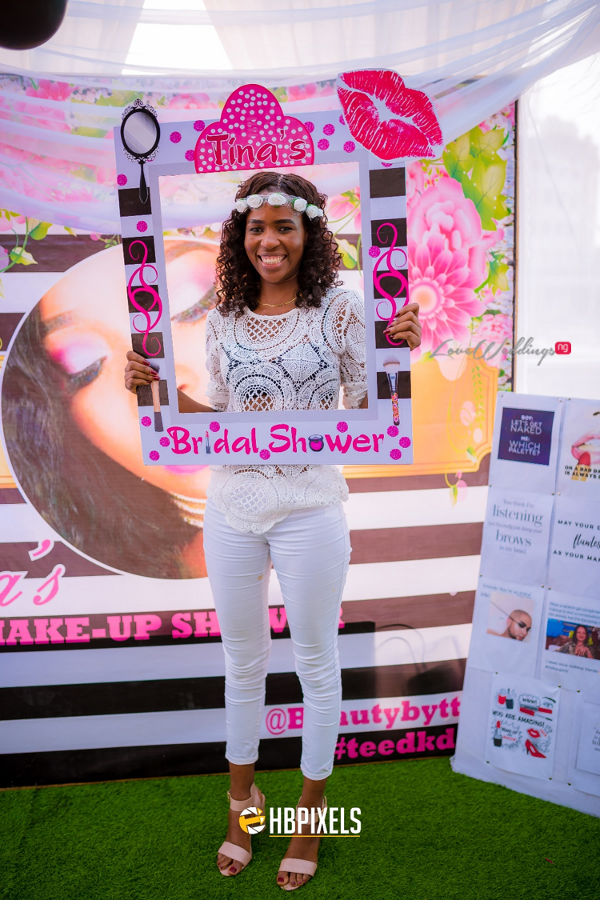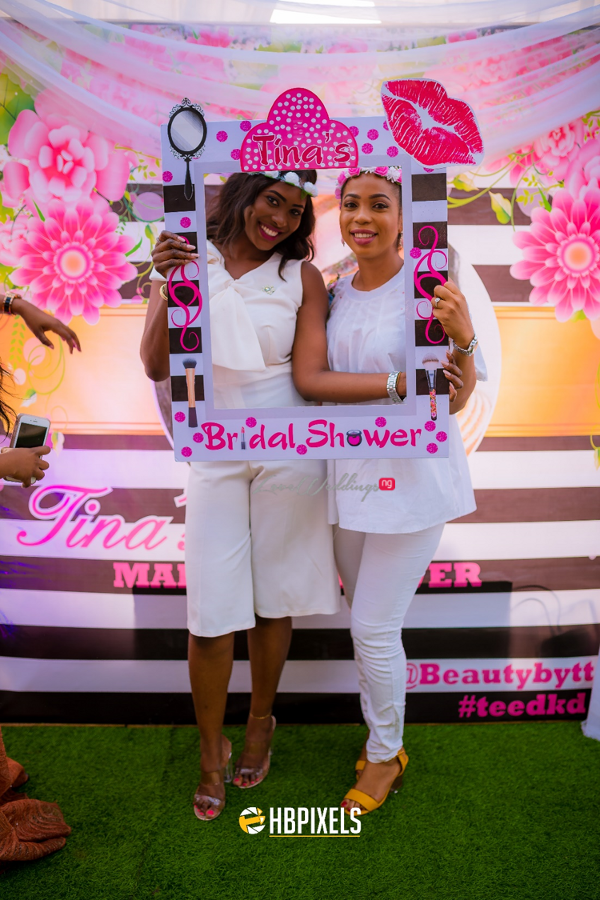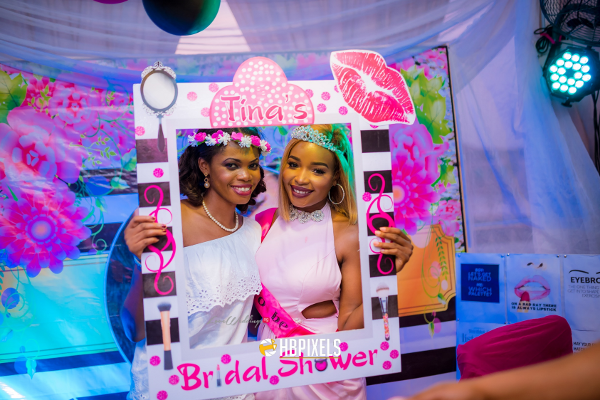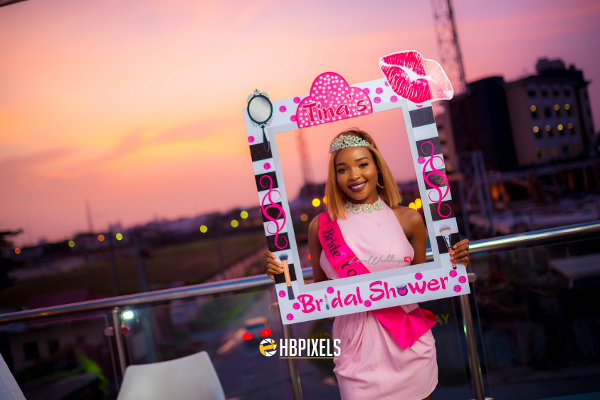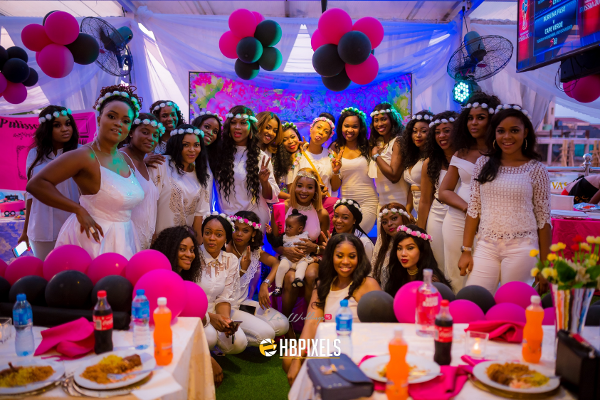 Vendors
Photography: Happy Benson Pixels
Planner: Fair Global Events
Decoration & Lights: Gbemiga Perfect Touch
Props, Photo frames and banners: Joie Samuels | Blossoms Heritage

Catering and Finger Food: El Dorados Meals

Cake and cupcakes: Bakers Island Cakes

Drinks: Tiltter Race NG

Fruits: Fruitie World

Venue: Tilt Terrace NG