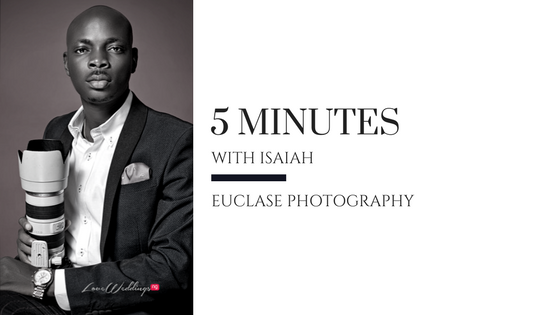 '5 Minutes with…' is back! We took a break for a year to re-strategize but we're back and its better. If you're new to this series, welcome. Let's tell you all about it. 5 Minutes with…' is a series of short interviews with some of the esteemed vendors listed on our directory. If you missed any of our previous posts in this series, catch up HERE. We get to know the brilliant people behind the brands we love.
Today, we meet Isaiah Ogun, the founder of "Euclase Photography". He graduated with a degree in Public Administration from Babcock University. After graduating in 2010, he started working in a bank. After 3 years, he had to make a life-changing career choice – leave the bank and get another job or start something else. He bought a camera and pursued his interest in taking portraits. He bought a camera and started getting photography jobs and it got to a point where he had to give up some photography jobs because of the demands of his banking 9 – 5 job. He spent some time looking at the financials and decided photography was more lucrative.
With that in mind, he took some time off his banking job and travelled to London, UK to take a short course on Choosing Photography as a Career & Professionalism in Photography. He came back to Lagos after his trip to London, resumed work. After 3 months, he typed up his resignation letter in late 2015 and took on photography full time.
What has it been like starting a business in Nigeria? It's been okay. I started thinking of starting my photography business while I was working full time so I started buying some of my equipment – lenses, cameras, etc while I was still earning a salary from my 9 – 5 job. I made a decision while I was working to treat every monthly salary as the last, which really helped me focus on what I needed to do and put in place. I didn't have a lump sum to invest in the business so I had to start with what I had.
Euclase Photography is all about capturing classy, elegant and unguarded moments. I'm passionate about telling stories but I also want to tell stories in an elegant and classy way – not necessarily in luxurious terms. I want truth and clarity in my pictures which comes across in the way I shoot and the finished product people see.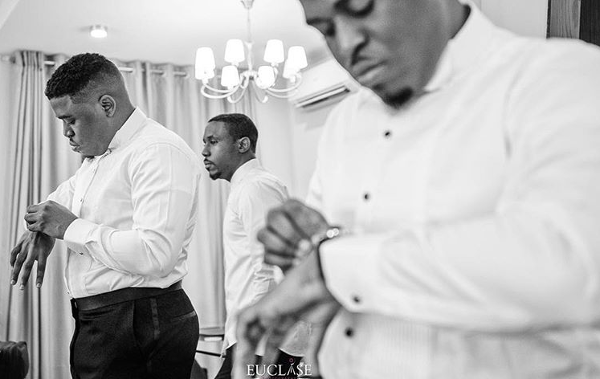 The part of my job I enjoy the most… I like the fact that people can entrust their wedding day, which is one of the biggest days of anyone's life, into my hands. It's a really big decision to entrust that day to someone and I feel very happy and privileged to share in people's stories, their happy moments – the first dance.
What's the most difficult part of your job? I'm not a huge fan of the group photography sessions, which usually happens at the end of the wedding ceremony. It can become very rowdy quickly. It's a good way to put your creativity to test because you have a long list of pictures to take in a very short space of time.
My biggest accomplishment to date… I think it'll have to be the fact that I've been able to get my name out there in such a short space of time. My goal when I resigned from my 9 – 5 and went into photography was to pursue the photography dream so much that it wouldn't make sense to go back to my 9 – 5 so for me. So far, so good, I'm still here loving photography and I'm proud of that.
Do you think Nigerian wedding vendors are respected enough? I can only speak for photographers. I think in the past, people had an idea of what they expected a photographer to look like and it wasn't a great look to be honest. I've noticed a change in how people perceive and value us. There are still times when the photographer arrives and people are shocked that he/she looks well put together. It's a combination of how we present ourselves and the kind of clients a lot of us work with.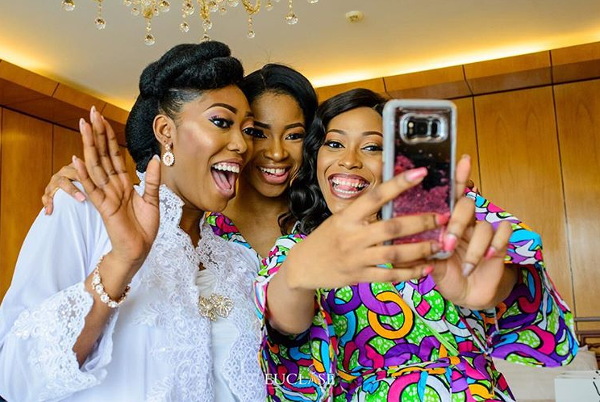 The best vendor you've worked with… I've worked with a lot of vendors and they're all so unique in their own way, I can't pick a best vendor
One quality every Nigerian wedding vendor must have and why? You need to warm and approachable but you also need to be able to draw the line between the personal and professional relationship you have with your clients.
What scares you about photography? I like to think ahead a lot of the future and where the industry is going. I'm conscious that there are a lot of options now with photography so it's now important to think ahead and see what more you can offer your clients beyond the art of photography and pictures. It's something that used to scare me but I'm embracing it by diversifying and evolving my brand.
What's the best souvenir you've gone home with from a wedding you've attended/worked at?
Your thoughts on social media? Social media is amazing; it's a tool that can make or mar. Some people have grown their businesses from 0 to 100 using social media; other businesses have suffered negatively regardless of whether or not they have a presence on social media. I always wonder what will happen if Instagram wakes up tomorrow and says Instagram will no longer be free, what's going to happen. So while social media is great, it's important to take it a step further while considering think of these things.
Do you ever Google yourself or your company and what did you find? Yes, I have in the past and I've seen links to my website, some features on newspapers and magazines. Let me tell you a short story about this actually. I was in a bank once and wanted to open an account in New York. I went into the bank, gave them all my details and the lady started asking me about photography. I later realised she googled my name and found a lot of pictures I had shot and she opened the account for me instantly. It was nice to know that the sort of content that's out there on Google about me and my brand.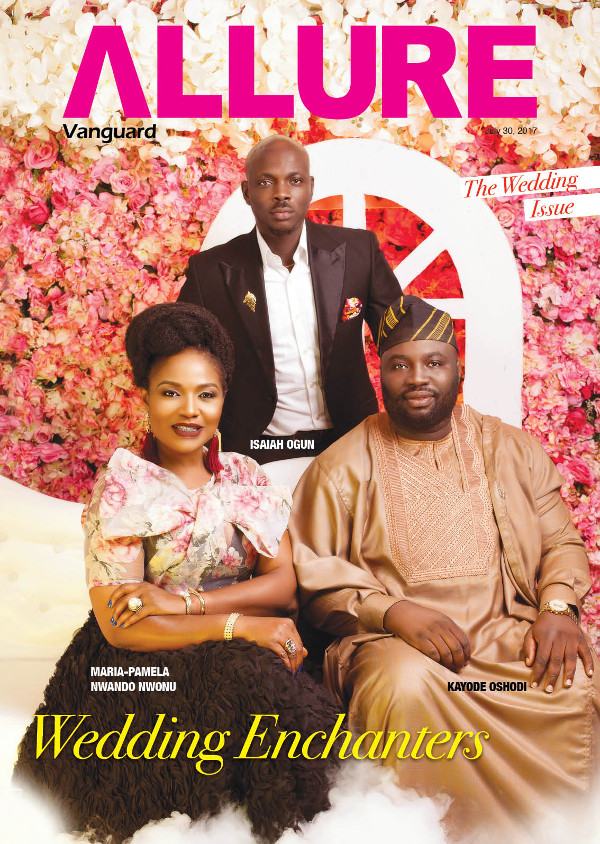 Where do you feel most at home? I'm at home in my house, when I'm hanging out with friends, I'm also at home. When I'm editing pictures, I'm at home; even when I travel to places and I'm in my hotel room, I'm home
Ideal holiday destination… Greece, I've never been and I would like to. I've been to Jamaica before to shoot a wedding – it was amazing and I would love to go back
What songs are currently on replay? I have songs for the leg, songs for the head and songs for the soul.
Music for the leg and some part of the head – Olamide's Wo
Music for the head – Isley Brothers
Music for the soul – Jason Mraz – I won't give up & any song by Asa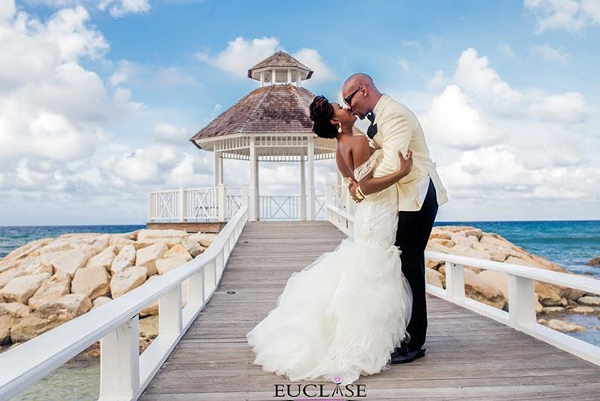 Cook or be cooked for? Be cooked for
Call or text? Call
Favourite food?I'm not sure if it's my favourite food but I like pasta. I can drive for miles for a good pasta dish
What would we find on your bedside table? My phone and my bluetooth speaker
3 guests for dinner, who would they be?
Any business minded person like Bill Gates, Richard Branson
Jim Ron – he's late now but he was a business motivational speaker. He has a 4 hour book on living a quality life
Mo Abudu
Get in touch with Euclase Photography