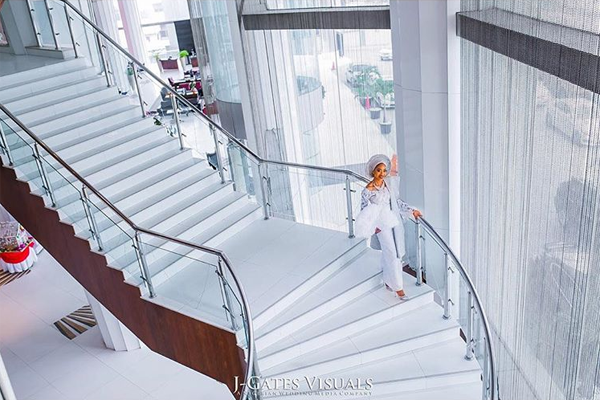 Oyindamola and Abisoye got married on Saturday, the 30th of December, 2017. Their wedding planned by Nigerian wedding planner, 2706 Events and as you can imagine, we stalked their wedding hashtag on the 'Gram and found a couple of things we loved about their wedding
Enjoy!
The Hashtag: We're not sure where #VavaRoyal17 came from but we know it didn't come from the couple's first names. We've talked about wedding hashtags a lot on LoveWeddingsNG and it's good to see couples branching away from the usual First two letters of the brides name + First two letters of the groom's name + the year of the wedding = #NigerianWeddingHashtag formula. We'll definitely like to see more creative wedding hashtags this year.
Pre-wedding Shoot: The bride was styled by Nigerian bridal stylist, Lavish Bridal. For the first look, she wore a plum dress by Tessa Becca and later changed into a bronze dress by Yemi Shoyemi. The makeup by Tenny Coco and her hair by Ceezys Styling completed the look. Check on it!
3 in 1 wedding: If anyone ever tells you its impossible to do it all in a day, send them this link. Oyindamola and Abisoye had a 3 part ceremony all rolled into one day – the traditional wedding, white wedding and the after party and it was seamless. Another reason why you need a wedding planner like 2706 Events on your wedding team. In a world where weddings are becoming more and more expensive and grand, its refreshing to see that it's still possible to have all three major events in one day and not sacrifice the quality/importance of any of the events.
The bride's stylist, Lavish Bridal called her the 'Uber Glam Bride' and we totally get why. For her first look of the day, Oyin wore a white, silver and grey traditional outfit. The aso oke by Patrick Ayanski was blinged out and perfect with her Rene Caovilla shoes
For the white wedding, Oyin wore a heavily beaded and blinged out sleeveless mermaid dress with a sweetheart neckline and beaded bodice. This was paired with classy and minimal accessories. She looked classy and elegant.
For the afterparty, Oyin stayed true to her bling and glitter in a dress by Tevam Dresses
Sparkling Crystal decor: The crystal ceiling by Yvent Kouture was perfect. You have to see it to get what we mean.
The aso ebi: It's not very often that we celebrate aso ebi but the aso ebi for #VavaRoyal17 was lovely. The colours and the fabric were bold, elegant and stylish. The groom's friends looked great in blue co-ordinated agbadas while the bride's friends made stunning aso ebi designs from their grey aso ebi fabric.
More pictures from #VavaRoyal17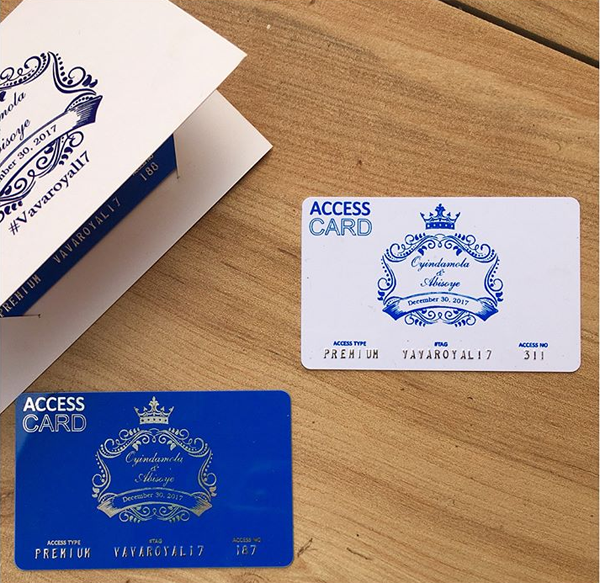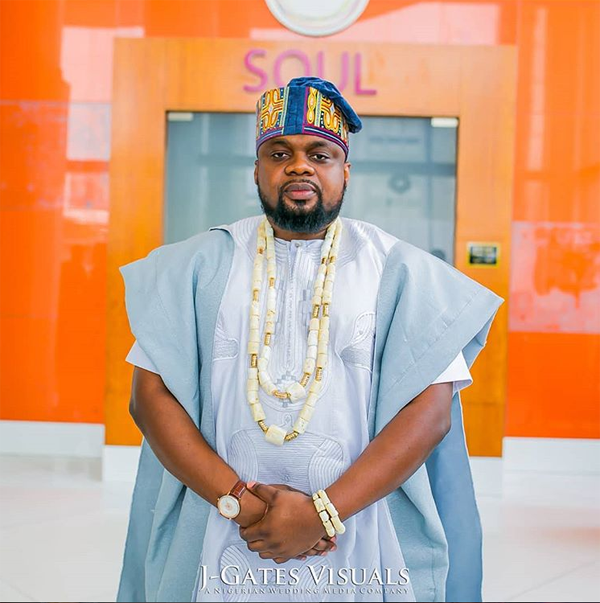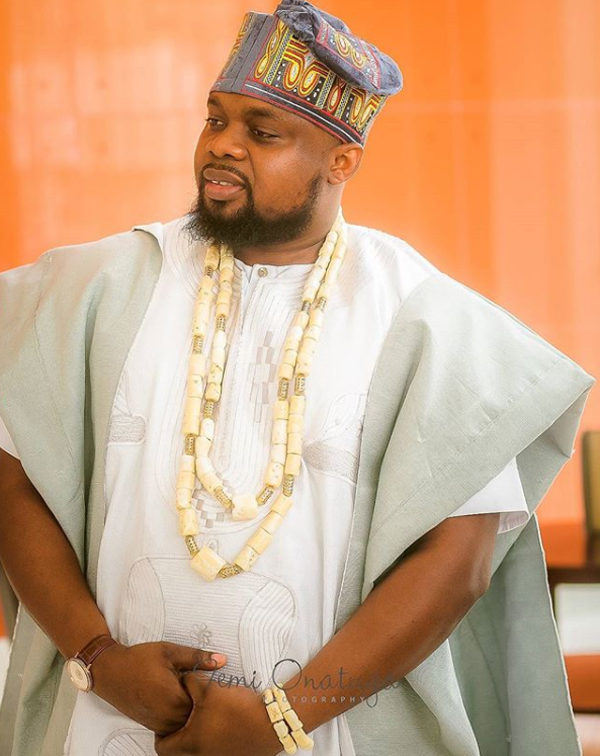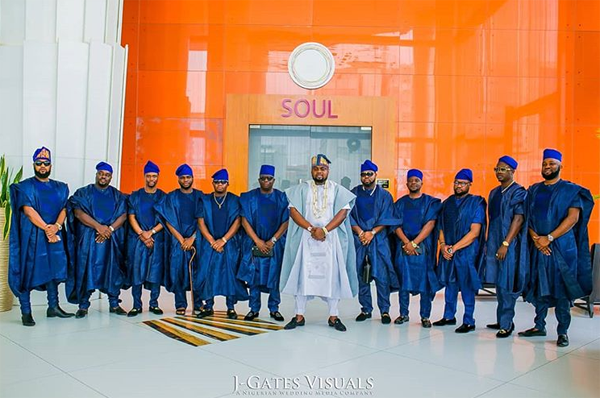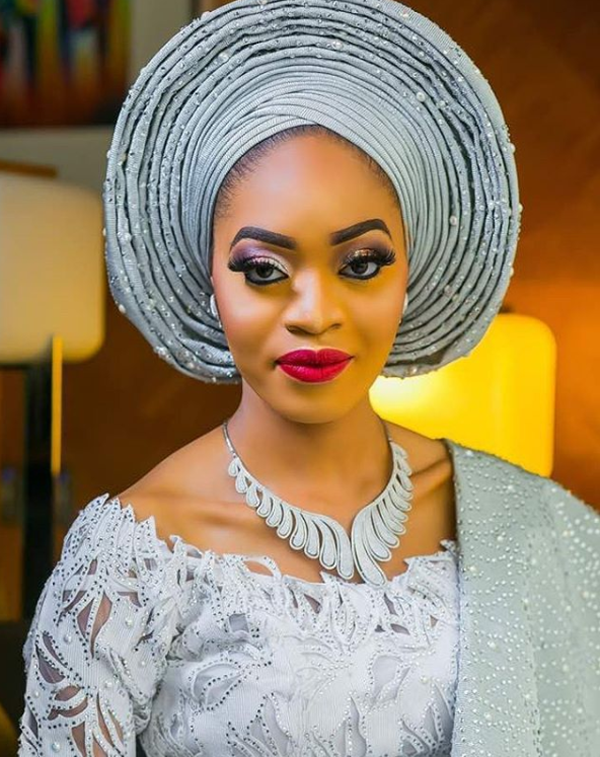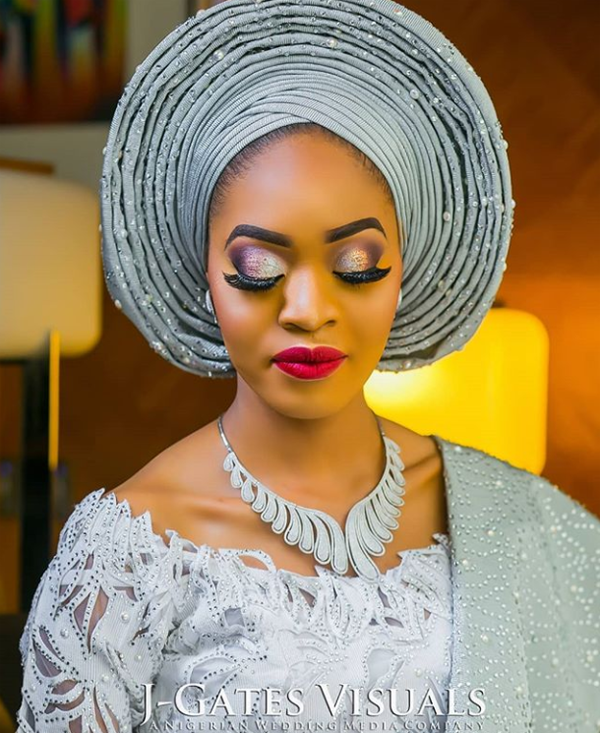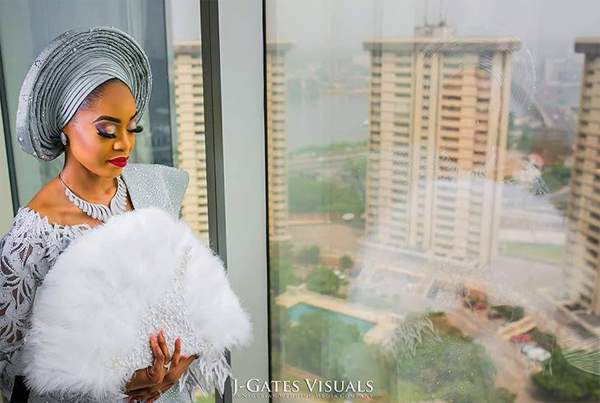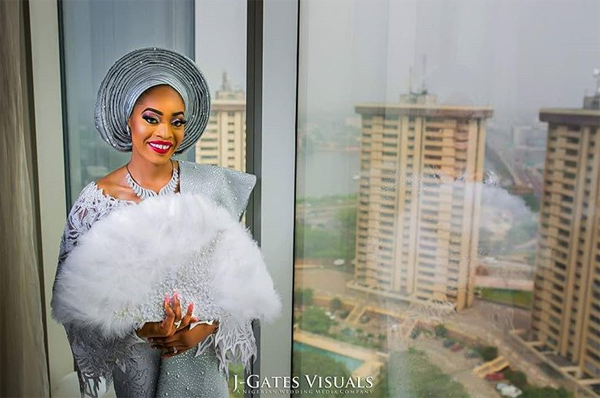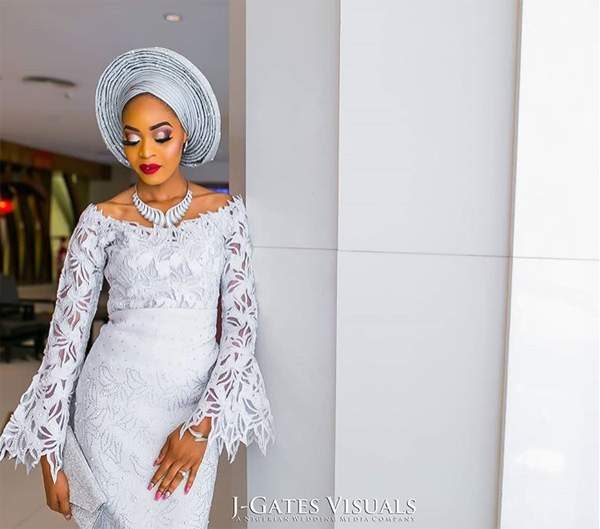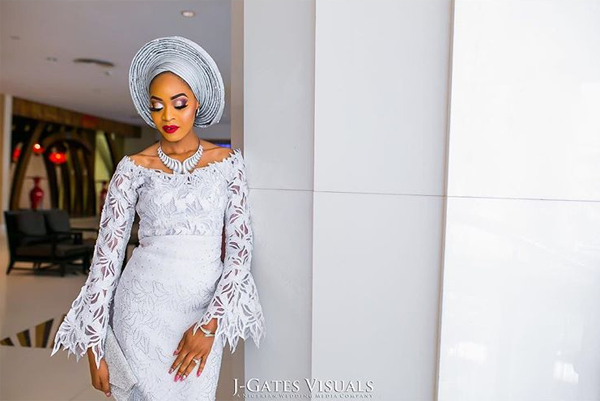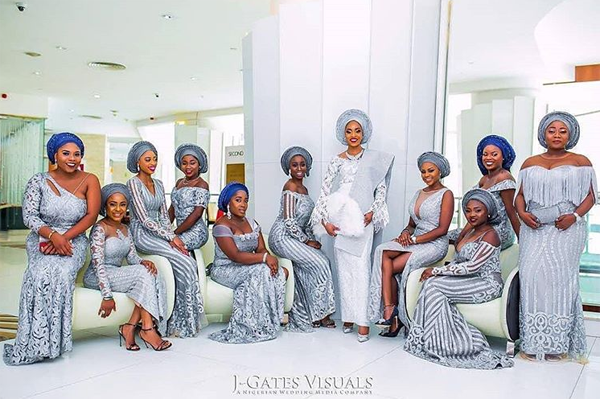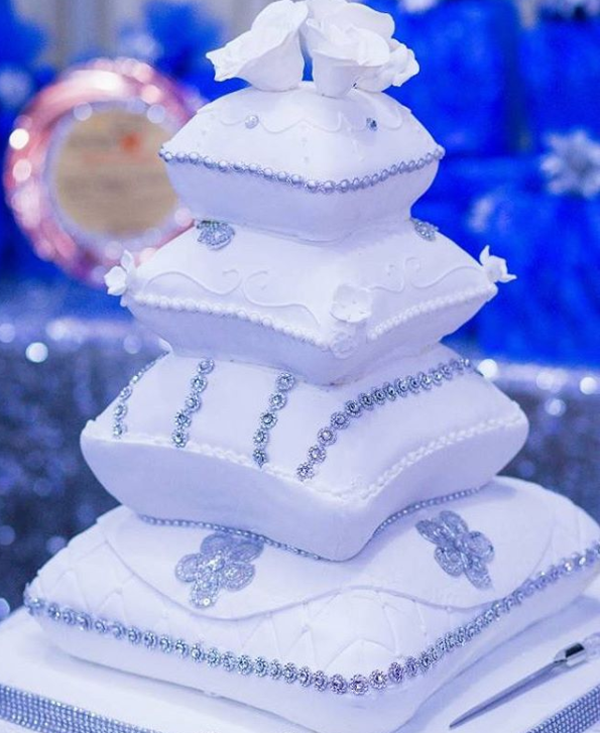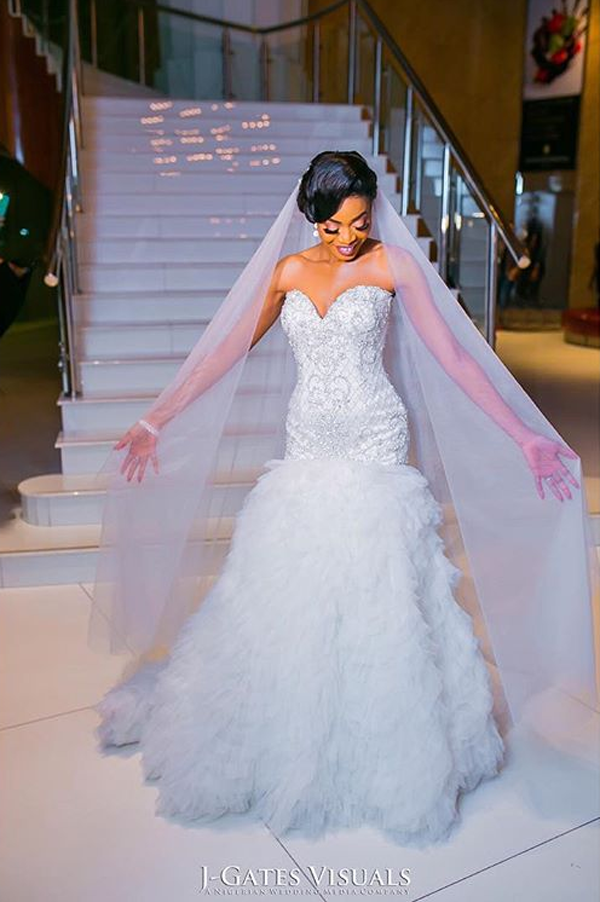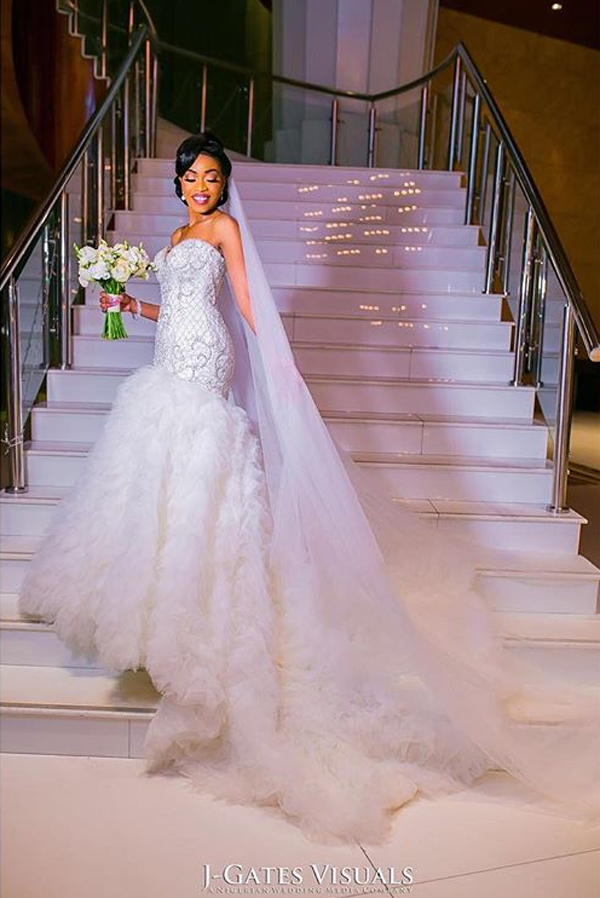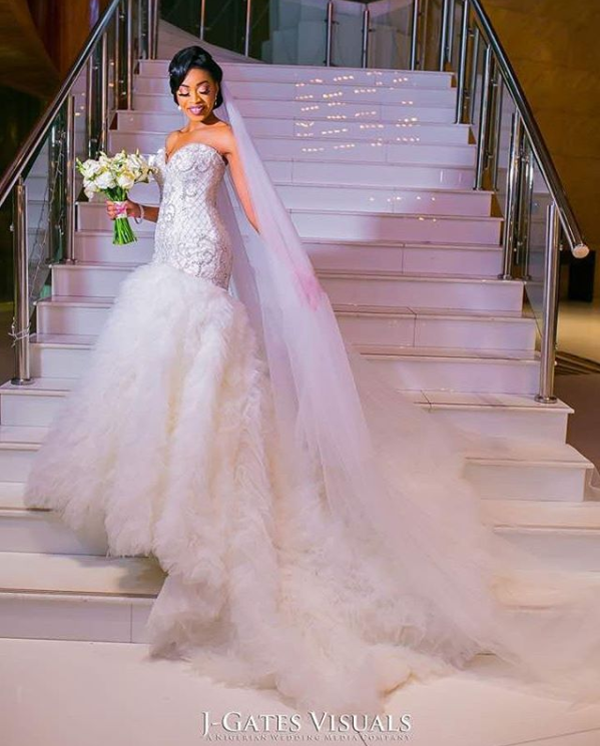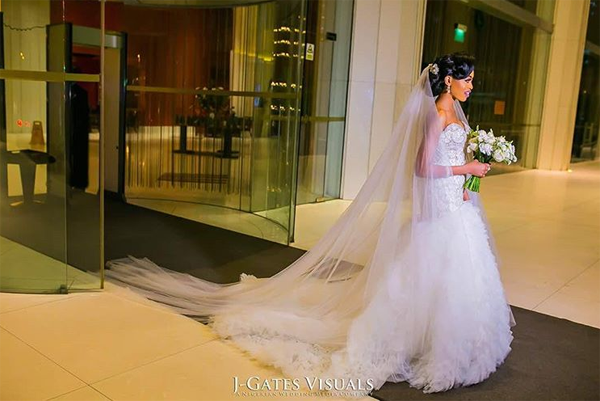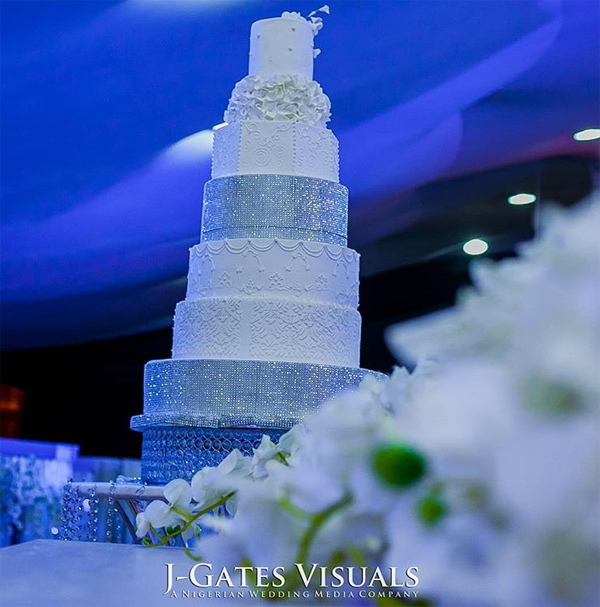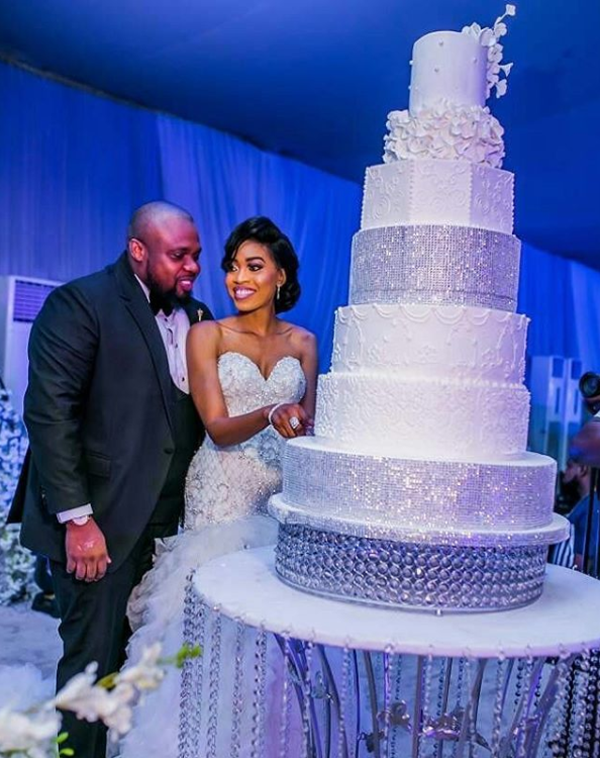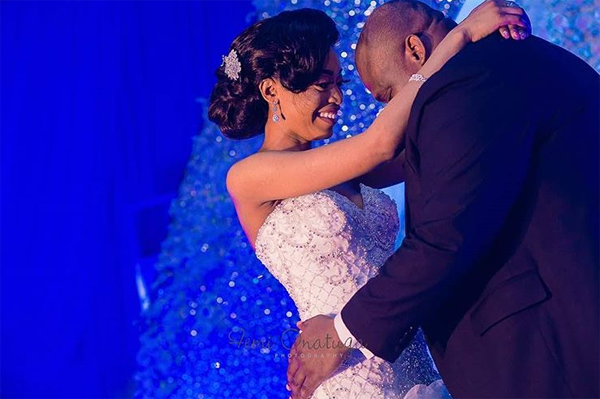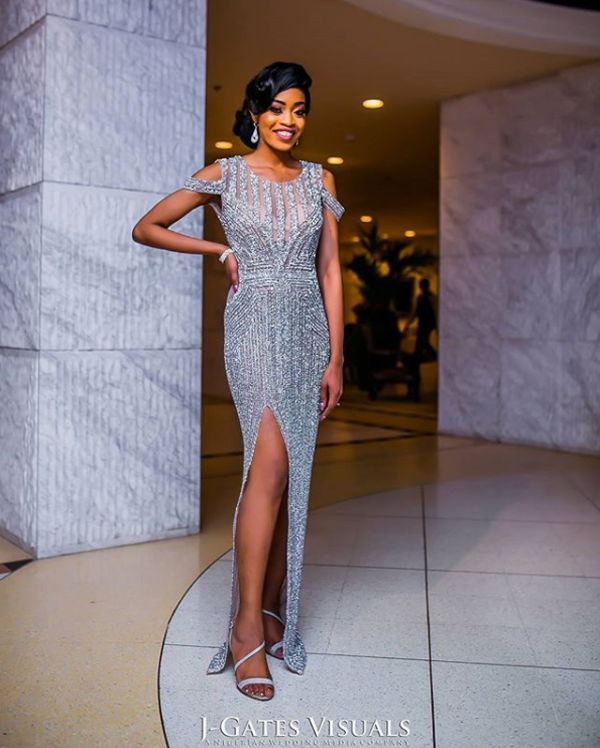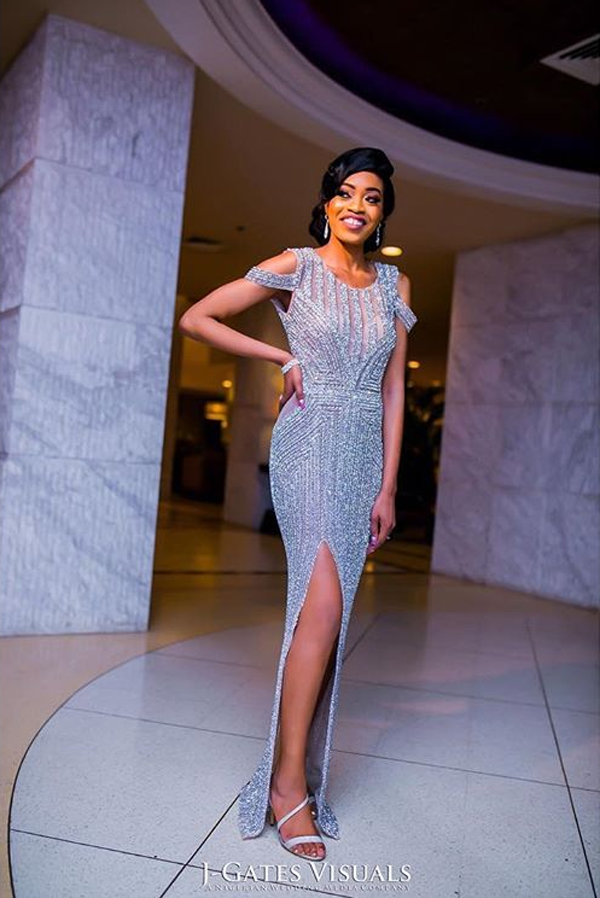 Just like the brides friends said in the video above, we wish Oyin & Ademola a happy married life!
Vendors
Planner: 2706 Events
White Wedding
Photography: JGates Visuals
Videography: Stormblast Media
Bridal styling: Lavish Bridal
Bride's Hair: Tasala HQ
Bride's Makeup: Beauty by Queen
Bride's bouquet: Adelas Flowers
Bride's dress: Jasmine Bridal
Bride's veil & headpiece: Imani Swank
Bride's shoes: Shutzmania | Rene Caovilla
Decor: Yvent Kouture
Chairs: Posh Rentals | Celebrations NG
Traditional Wedding
Photography: JGates Visuals | Femi Onatuga Photography
Aso Oke: Patrick Ayanski
Makeup: Beauty by Queen
Aso ebi: Glitz Allure Fabrics
Pre-wedding
Photography: JGates Visuals | Femi Onatuga Photography
Bridal Styling: Lavish Bridal
Plum dress: Tessa Becca
Bronze dress: Yemi Shoyemi
Bride's Hair: Ceezys Styling
Bride's makeup: Tenny Coco