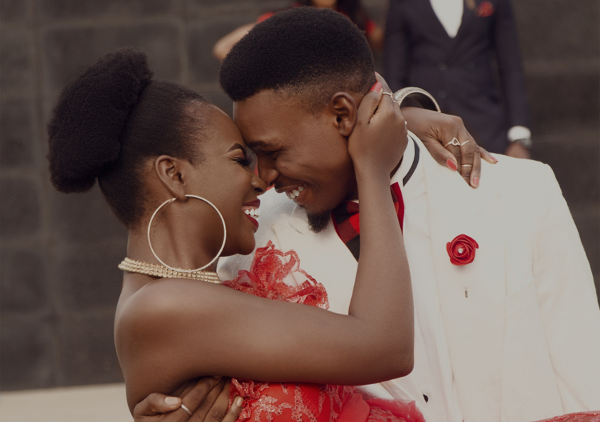 Still in the spirit of Valentine's, Street Fashion Nigeria produced this Valentine's inspired shoot tagged 'Thorns of a Rose'. The shoot featured a number of vendors including photographer, Nora Awolowo and others.
Within every soul there is a rose. We posses God-like qualities planted in us at birth growing amid the thorns of our faults. But unfortunately, some people do not see the rose within themselves; someone else must show it to them. One of the greatest gifts a person can possess is to be able to reach past the thorns and find the rose within others.

This is the characteristic of "TRUE LOVE"; to look at a person and know their true faults. Accepting that person into your life, while recognising the nobility in their soul. Help them to realize that they can overcome their faults. If we show them the rose, they will conquer their thorns. Only then will they blossom many times over.

Our duty in this world is to help others by showing them their roses and not their thorns. Only then can we achieve the love we should feel for each other; only then can we bloom in our own garden.
Check on it!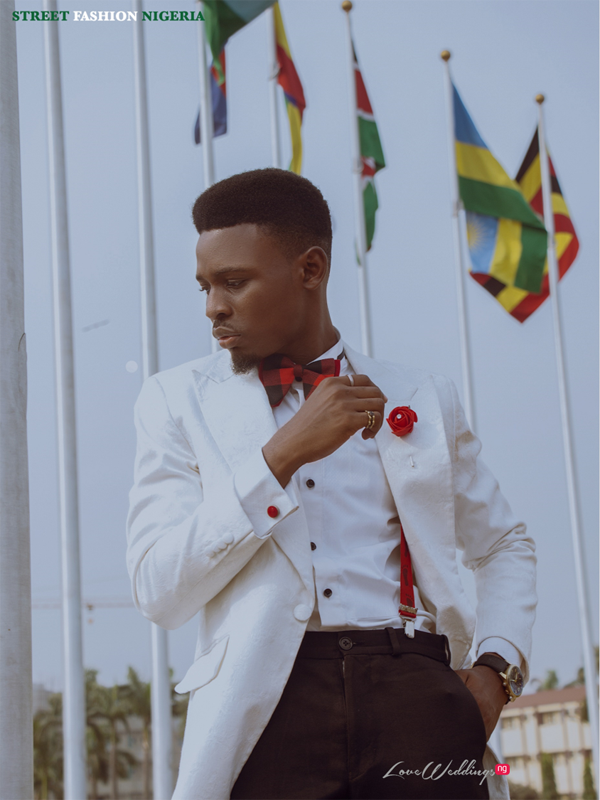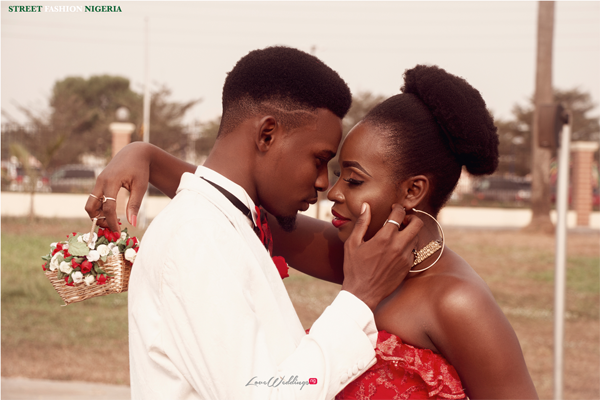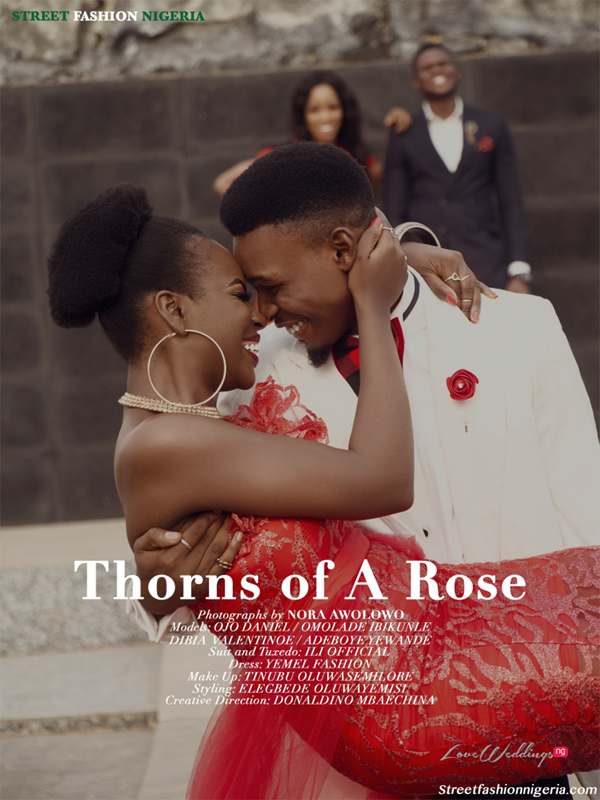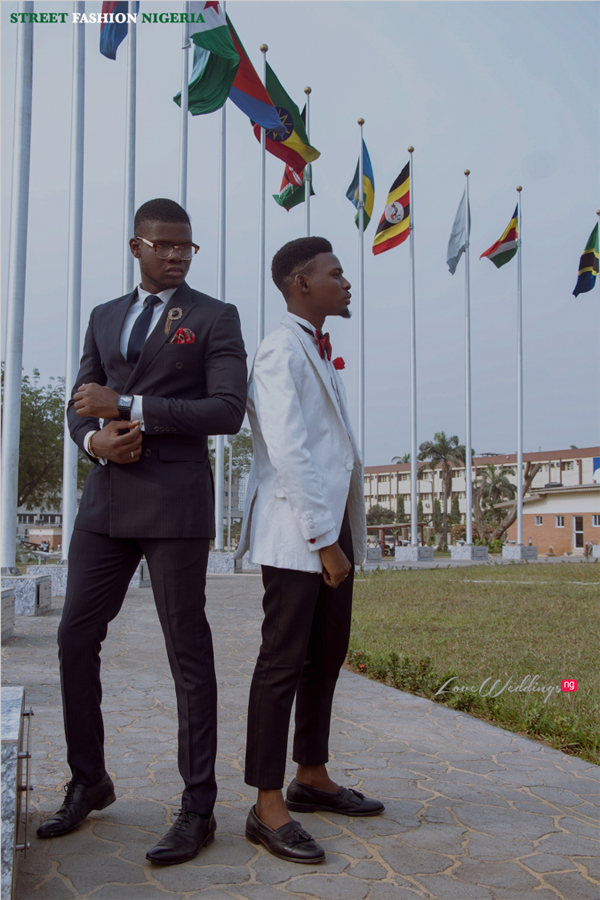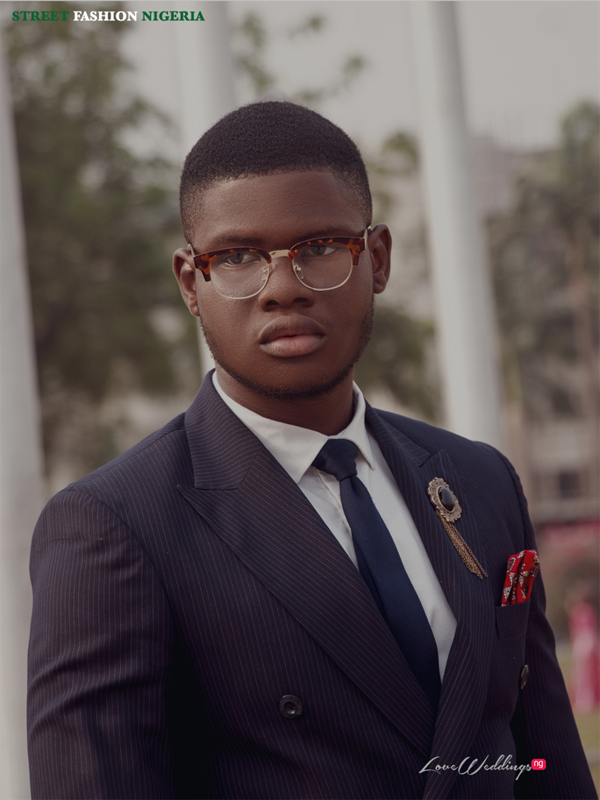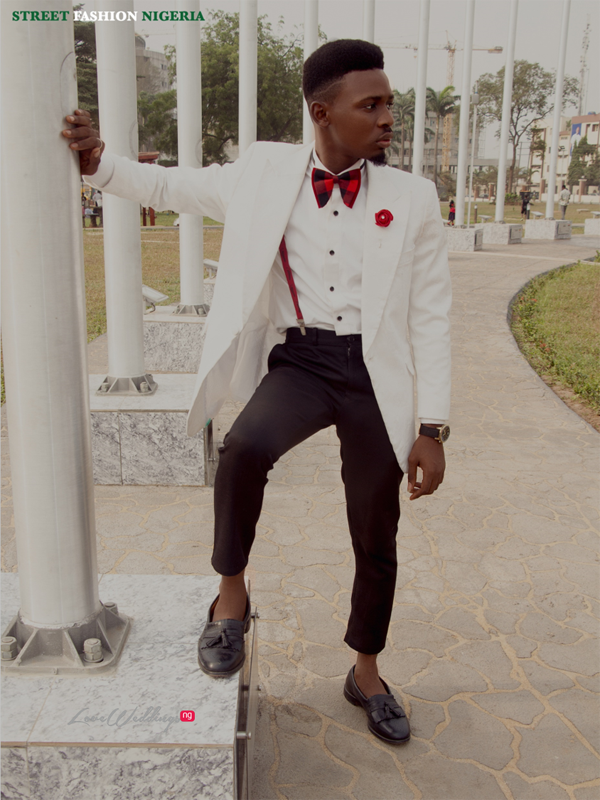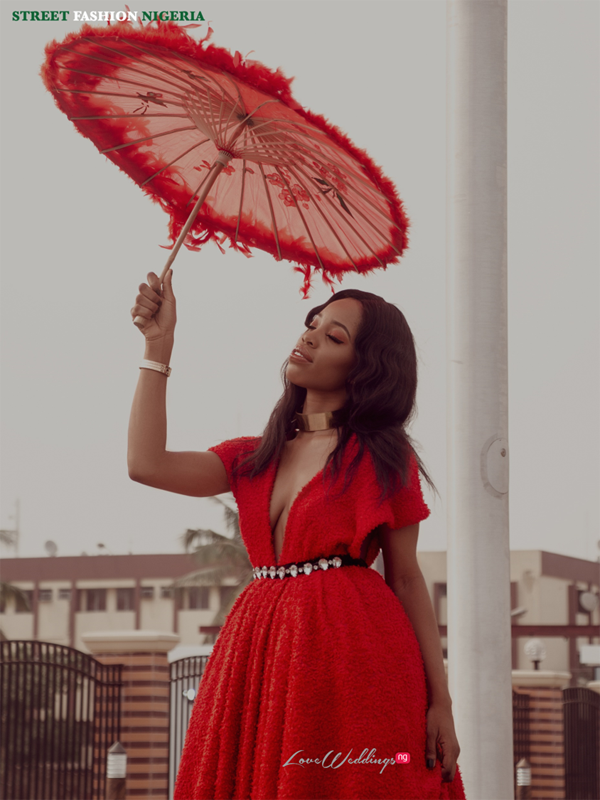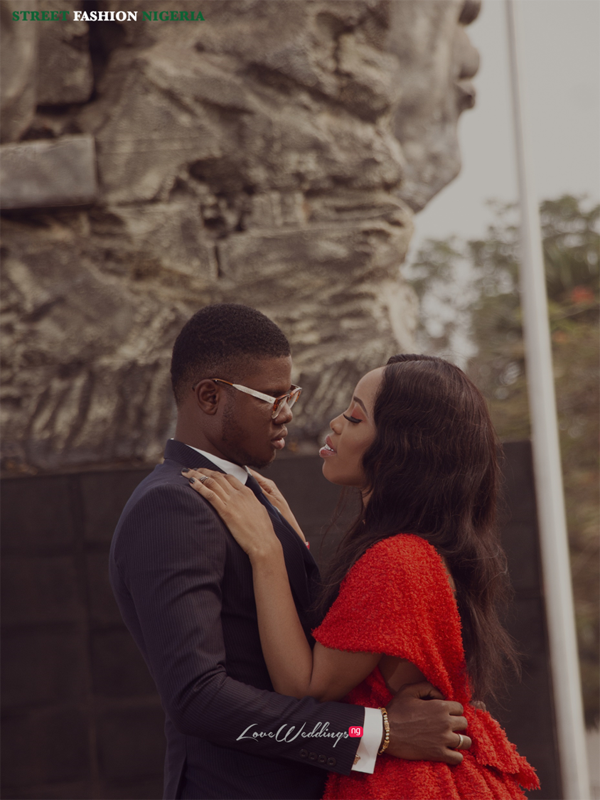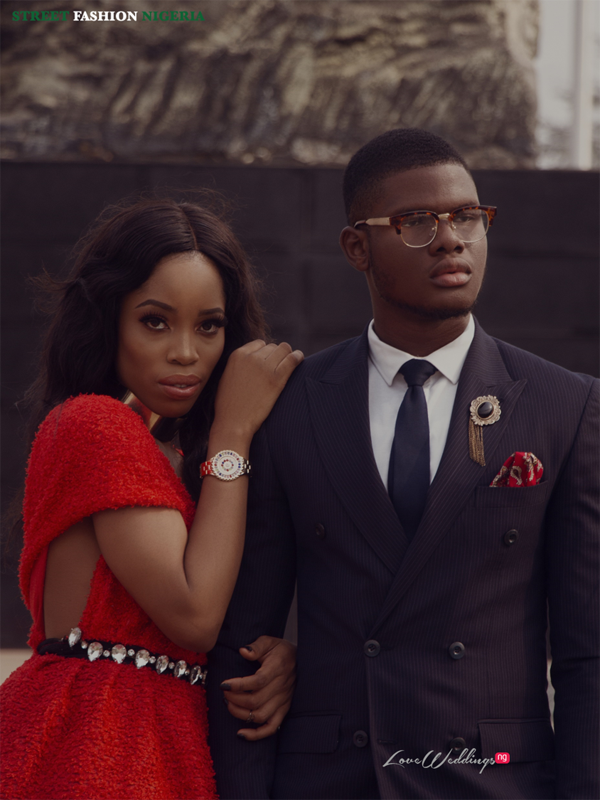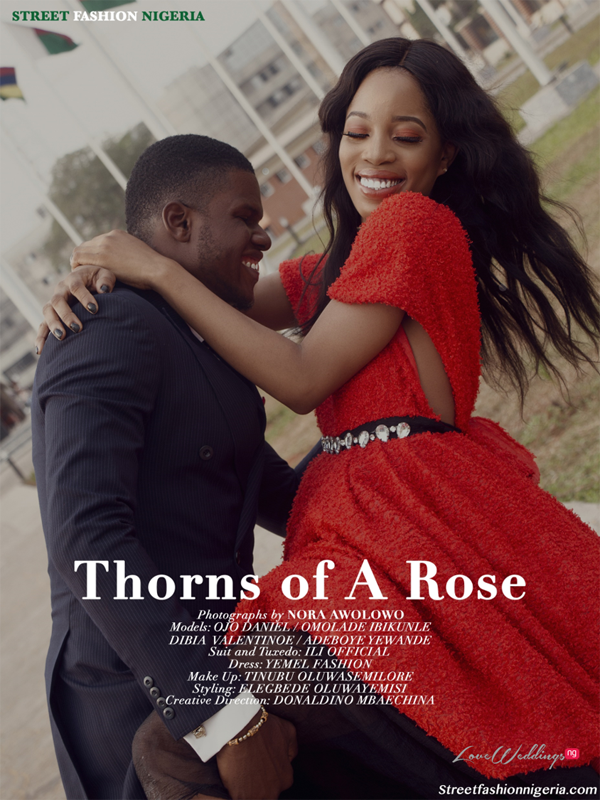 Vendors
Photography: Nora Awolowo
Models: Ojo Daniel | Omolade Ibikunle | Dibia Valentinoe | Adeboye Yewande
Suit and Tuxedo: Ili
Dress & Stylist: Yemel Fashion
Makeup: Tinubu Oluwasemilore of House of Siif Beauty
Creative Direction: Donaldino Mbaechina
Graphics: Tunics Anime
Produced by Street Fashion Nigeria