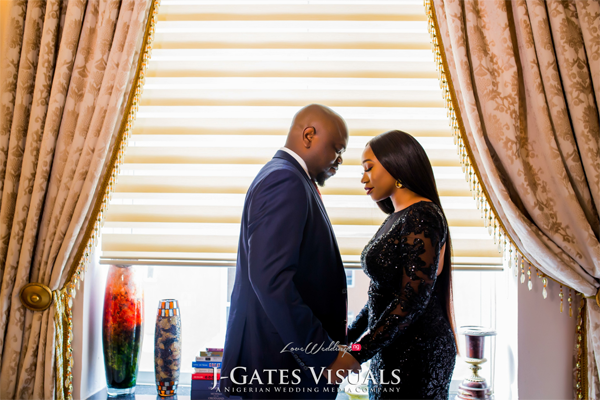 Ope and Olamidun's love story is uber cute. This story is proof that mothers know best; Ope's best friend's mum hooked them up and today, they're counting down to #OOJ18 planned by top Nigerian events planner, TrendyBE Events. 
Read their story and view photos from their pre wedding shoot by J-Gates Visuals below;
How we met
The invincible hand of God brought us together. My (Ope) best friend's mum asked his wife to give me a lady's number, stating that she's sure this is the sort of woman I'd like: pretty, courteous, decent, friendly and loves flowers. I didn't call her as soon as I got her number.

On the 22nd of August, 2016, the Monday morning after I got her number, I was standing in what I call my 'magic spot'; she came to mind as I was getting ready for work. I took this as a prompting to initiate contact. Interestingly, she responded amiably and we spent most of the day chatting, as we discovered that we'd both worked in the same places and knew quite a number of people in common, including my older brother.

We met up the next day and spoke for hours on end….everything has always flowed so easily and effortlessly with us. What was most important to us was for us to become good friends. But within 2 – 3 months of meeting Olamidun, I knew this was the woman for me. Our friendship and love has waxed stronger and stronger as time as passed and we are both certain that God who has led us to one another will continue to keep us.
The Proposal
I went away to London on holiday and I was to be away for my birthday. I arrived London and in usual fashion, Ope and I were chatting and talking on the phone right from the moment I landed. Little did I know that this was to be a particularly special birthday as Ope had the surprise of my life waiting for me.

So weeks before getting to London, my cousin Timeyin said they were all taking me out to dinner for my birthday, that they didn't want me just sitting home all day as I do on most birthdays. She especially made the point that I should make an effort and not just wear jeans and a top as usual. Lol. Anyway, I thought nothing of all this, as my cousin's and siblings do have a go at me for not always making an effort.

Now fast forward to my birthday, spent most of the day between other calls gisting with Ope. At one point, he even appeared to be gisting with his colleagues. So you can imagine my incredible surprise when Ope walks into the restaurant that night. All I kept saying was 'Oh, my goodness'. It was took a while for the little plate with the question 'Will you marry me?' scribbled on it, to make sense to me. Then Ope asked if we could take our friendship even further and spend the rest of our lives together. I was overjoyed to agree! Thanks to Ope's co-conspirators, Timeyin-Bob, Nifesimi and Munira, it was a beautiful proposal.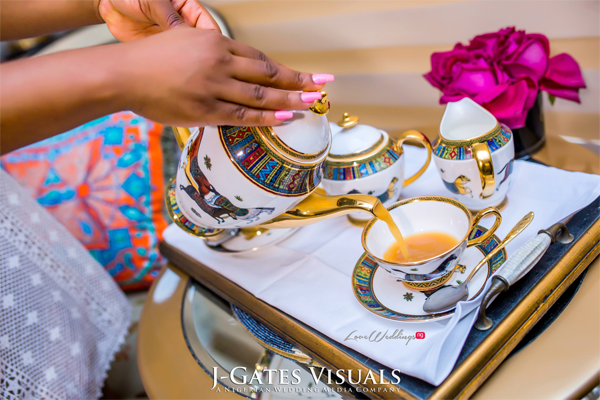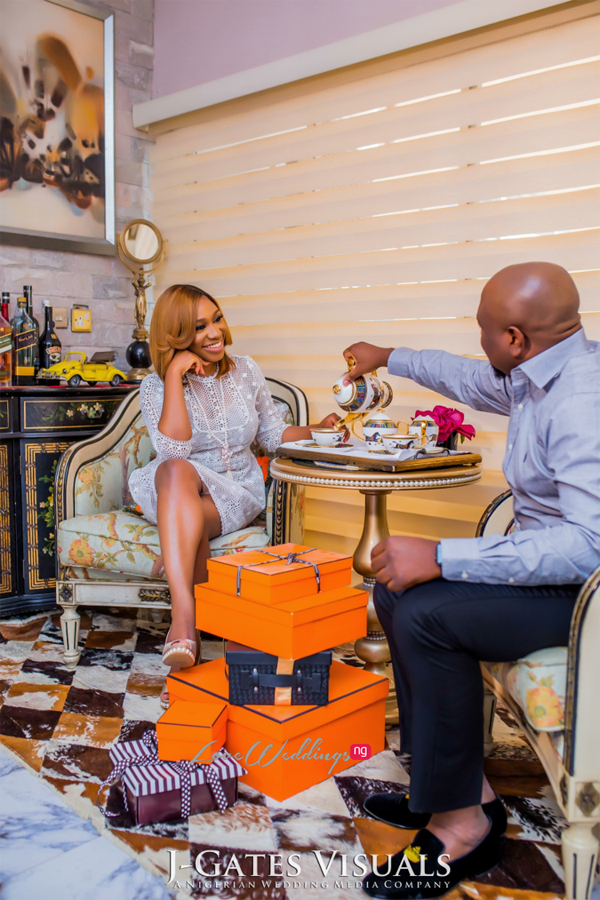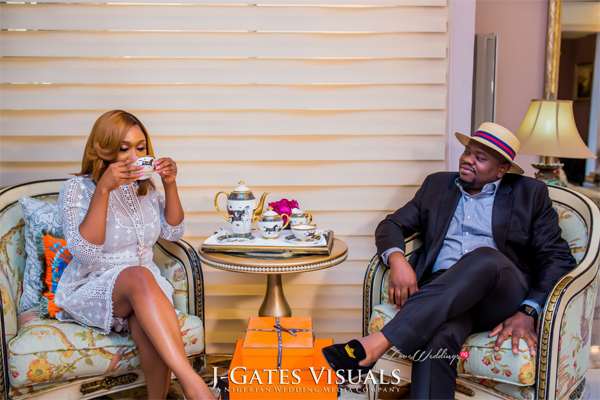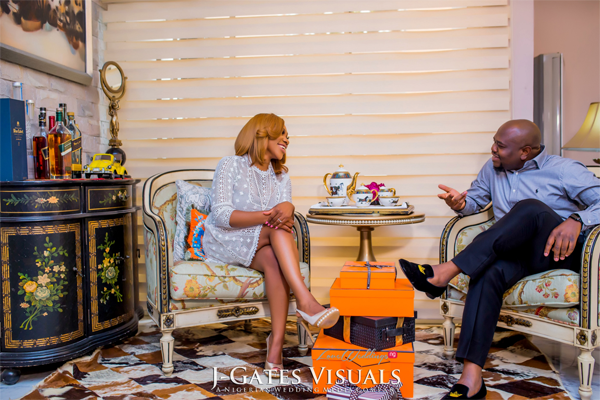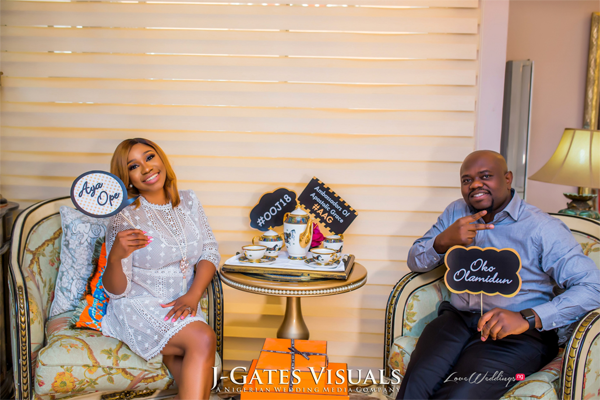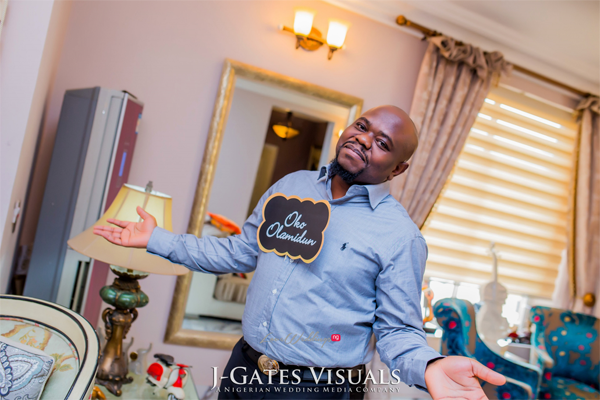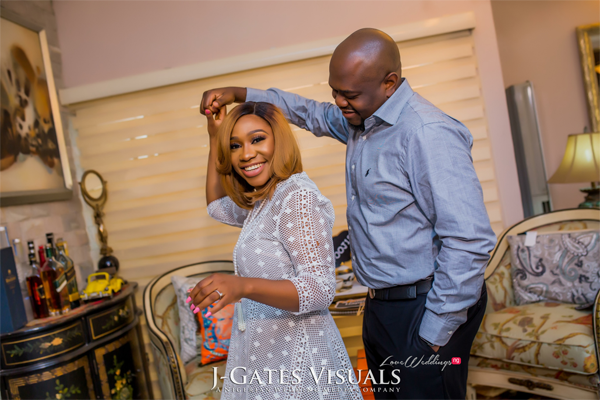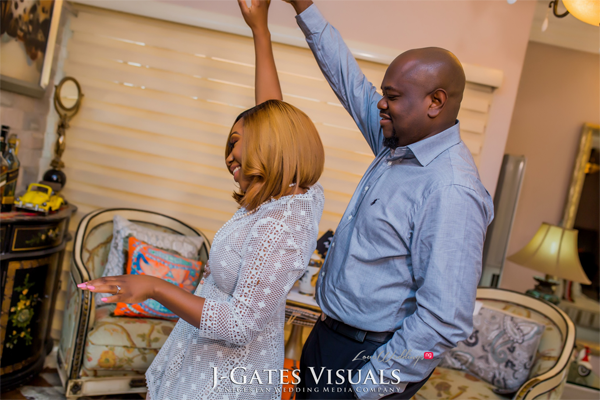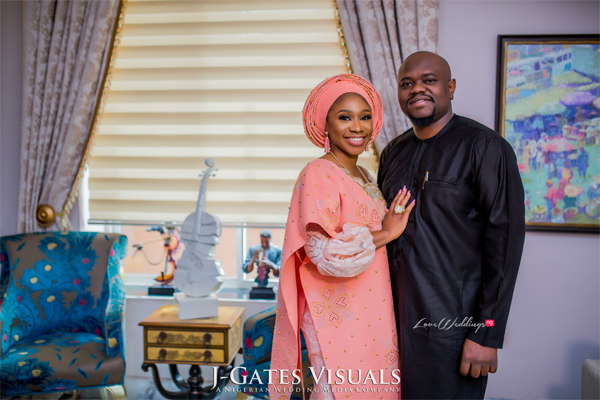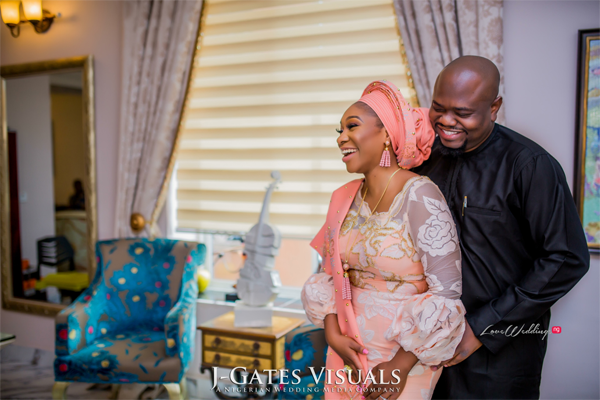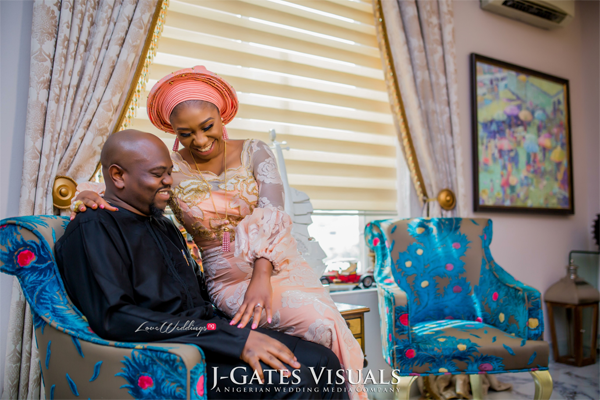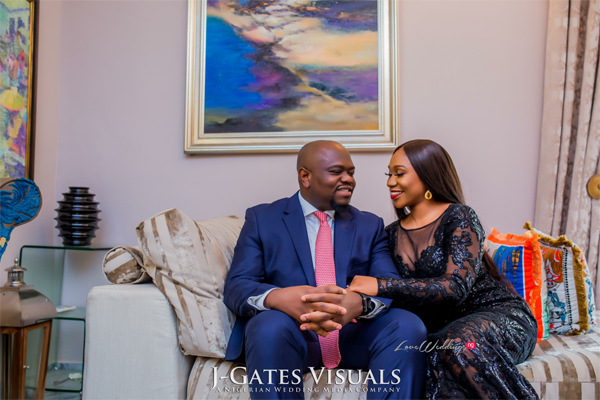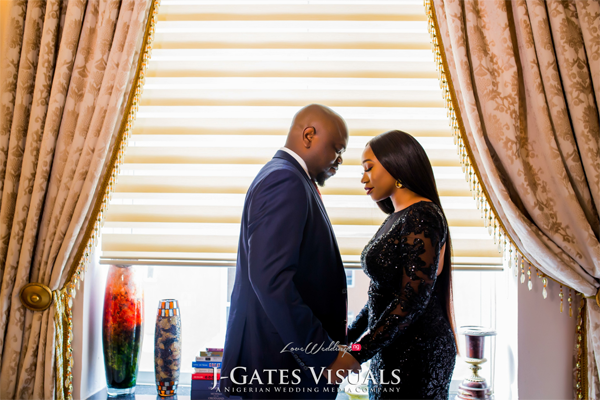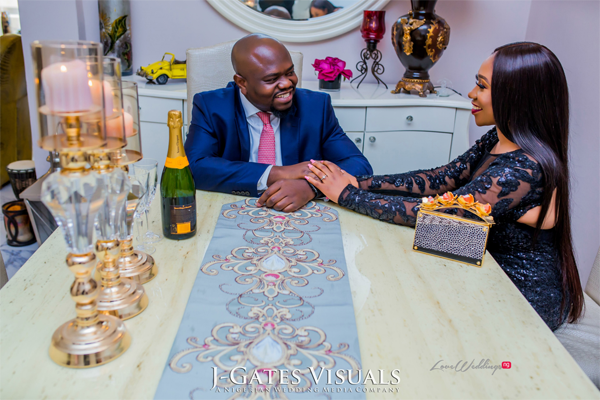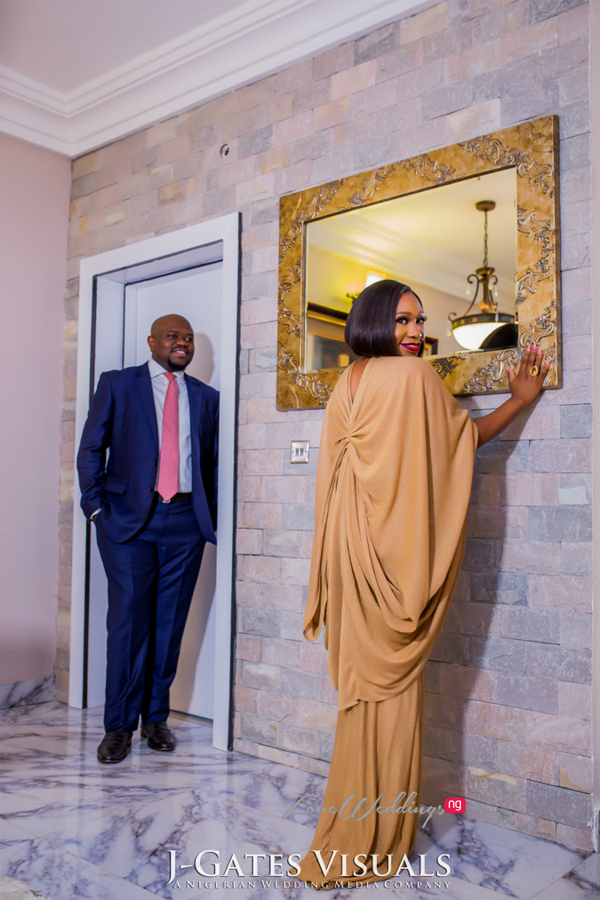 We can't wait for #OOJ18
Vendors
Planner: TrendyBE Events
Photographer: JGates Visuals
Videography: The Wedding TV
Makeup: Bergha