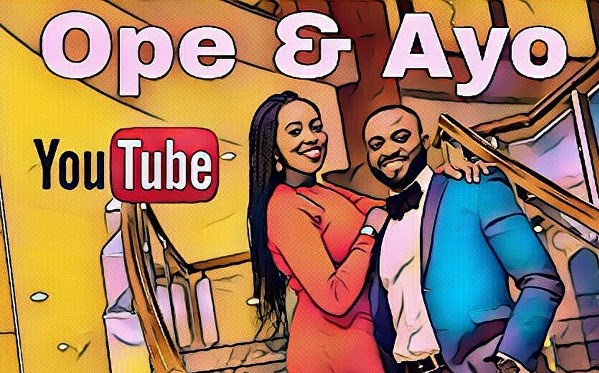 LoveWeddingsNG is a digital company and we love all things digital. One digital channel you cannot ignore in 2018 is YouTube. We spend at least 20% of our time watching YouTube videos at the LoveWeddingsNG HQ. If we're not watching latest wedding highlights from our favourite vendors, we're watching brides or former brides share wedding planning hints and tips, etc.
So if you're planning a wedding and wondering what YouTube channels you need to follow; this list will help you. From Wura Manola's Get Wedding Ready channel, Adeola Serrano's wedding planning vlog series, The Sanya's to Zoie & Tosin Peters' travel vlogs!
Enjoy!
1. Wura Manola: International wedding planner, Wura Manola has a 'Get Wedding Ready' series is the one-stop hub for anyone planning a wedding. Wura taps into her experience as a former bride, wedding vendor, wedding blogger, and wedding stylist and shares wedding planning tips, advice and inspiration to help you get wedding ready. Her channel occasionally features wedding vendors and has featured bridal hairstylist, Tola Olayanju from Charis Hair, Imelda Ladebo from Beauty Boudoir and our CEO, Seyi from LoveWeddingsNG.
Here's one of our favorite videos from Wura Manola's channel featuring our CEO, Seyi about top Nigerian wedding trends of 2017

2. Adeola Serrano (now Tunji & Adeola): If you don't know Adeola Serrano; where in YouTube land have you been? You need to catch up on all your Battabox videos. Anyways back to the topic; Adeola Serrano's channel, which was recently rebranded as 'The So-Made's) is 100% Nigerian (Naija) and we love how authentic she is. She shares videos about everything – reviews, travel, hacks, vlogs and more but we love their wedding planning series. If you're planning a Nigerian wedding in Nigeria, make sure you don't miss their videos; we've found them really informative and enlightening.
Here's one of our favorite videos from the wedding planning series where Adeola shares her journey to find THE DRESS.

3. The Sanya's: Tunde and Konge Sanya are a young happily married couple living in the UK. Here's one of our favourite videos from their channel playing the shoe game at their wedding reception.

4. Hannah & Olu Vlogs: Black British couple, Hannah & Olumide's channel has evolved since they got married into a marriage, maternity and lifestyle channel. However, we love their wedding vlog series, where they talk about their venue visit, hair and makeup trials, cake tasting experience, the bridal shower, court wedding, traditional and white wedding.

5. The Oparah's: The Oparah's are a young African & Caribbean couple from London who recently got married. Their channel features videos that show their wedding planning journey, sit-down discussions and vlogs. We met the bride at the Summer Bridal Brunch hosted by Wura Manola of Get Wedding Ready. Here's one of our favorite videos from their channel.

6. Tolulope Solutions: Tolu Adejumo's channel is pretty much love and marriage through the lens of a Christian. She occasionally features her husband, Gbemiga Adejumo on her channel and they share lessons, tips, experiences on love, marriage and lifestyle. Here's one of our favorite videos from Tolu's channel.

7. Samon Films: Wedding cinematographers, Samon Films has shot weddings all over the world from Nigerian, Ghanaian, English, Eritrean, Afro-Caribbean and Destination Weddings. Whenever we get a notification, we run to YouTube to watch and admire the sleek, well edited wedding highlight videos from some of the most prestigious wedding venues in the world.
8. DIYdose: Torera's channel, DIYdose features vlogs, which show DIY tutorials and affordable lifestyle ideas. We love her wedding series, which shows how to make your wedding veil, your wedding decor program and signs, bridesmaids gifts and more yourself.

9. Christiana Andrews: The first video we watched on Christiana Andrews' channel was Ope & Ayo Davies' wedding film. We'll never forget their epic first dance; since that day, we've been huge fans of this channel.

10. Ope & Ayo Davies: We love this couple; their mission is to encourage couples (young and old) to enjoy their relationships and they look like they're thoroughly enjoying their marriage. We love this dance routine featuring Ayo, heavily pregnant Ope, and their daughter, Michaela.

11. Tosin & Zoie Peters: We LIVE for Tosin & Zoie's travel vlogs. The Peters are a Black-British married vlogger couple from London England. Their videos explore their love for love food, travel and all things creative! If you're a couple looking for the next place to travel to, we'll highly recommend checking them out.

12. Veronica Luke

Did we miss any YouTube wedding channel? Leave a comment below and we'll update the list.