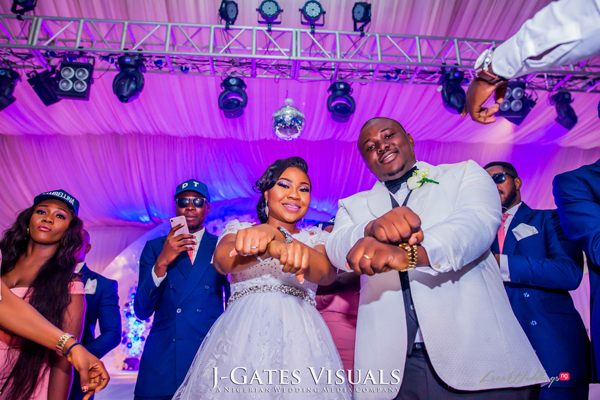 Damilola Ambode and Temi Ojelabi got married on Saturday, the 30th of June 2018. The couple had a 2-in-1 ceremony with the traditional wedding holding first followed by the white wedding and reception. We caught up with the planner, Mo'Amber Concepts about the wedding, which hosted 1,600 guests including politicians, dignitaries.
Here's everything we loved about Dami and Temi's #MeetTheAmbodes wedding. Enjoy!
Pre-Wedding shoot: Their pre-wedding shoot photographedby Abayomi Akinaina Photography was shot in a studio.
Two Hashtags: This is fast becoming a norm at Nigerian weddings; most couples opt for two hashtags and Dami and Temi were not left out. Their wedding hashtags were #ToDam2018 and #MeetTheAmbodes!
2-in-1 wedding: The couple had their traditional and white wedding all on the same day. There are so many advantages to doing this – you only need one venue, your guests only need one outfit. you'll probably save some money too especially if you have 1,600 high profile guests like Dami & Temi had.
The Bouquet: Temi's bouquet was full and colorful
The Cakes: The colorful traditional wedding cake featured a suitcase, a talking drum and the couple while the white wedding cake was simple and all white.
The Couple's friends, Bridal Party & Aso ebi crew 
Fruit Table: It's been a while since we saw a fruit table or fruit tree at a wedding so this caught our attention.
The Photo Wall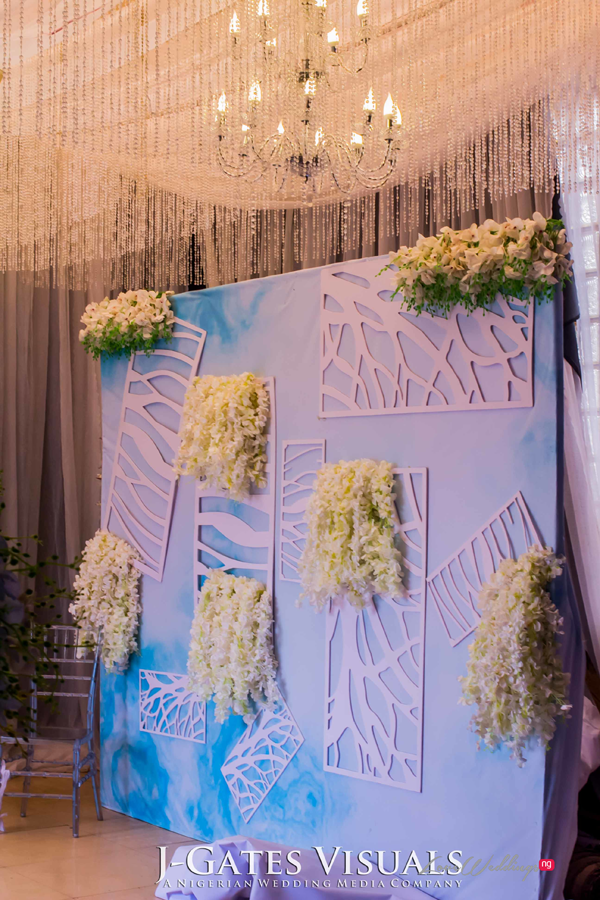 The After Party: With DJ Spinall and cocktails, Temi and Dami's wedding guests had a great time.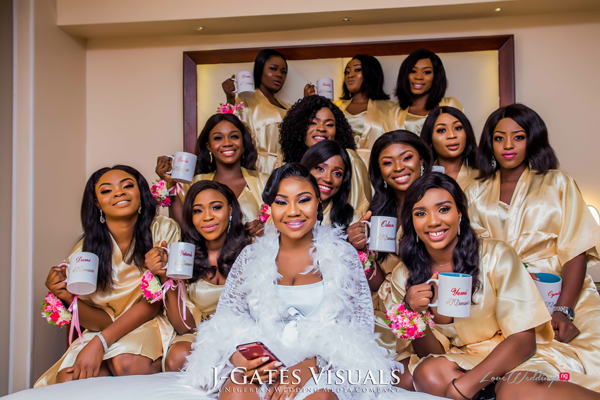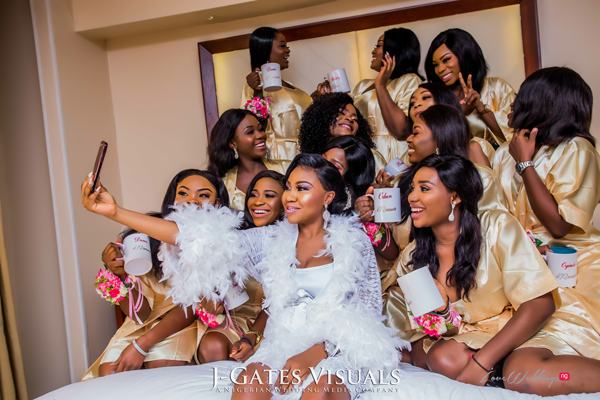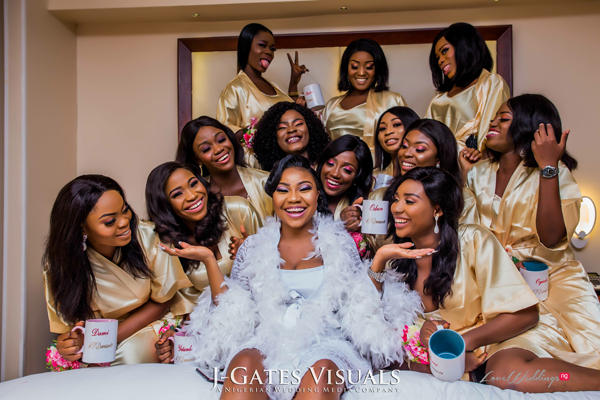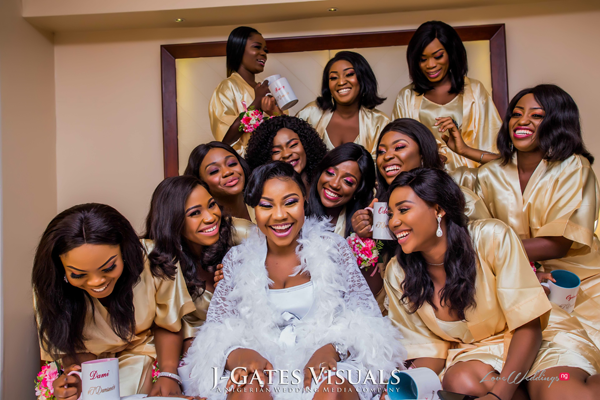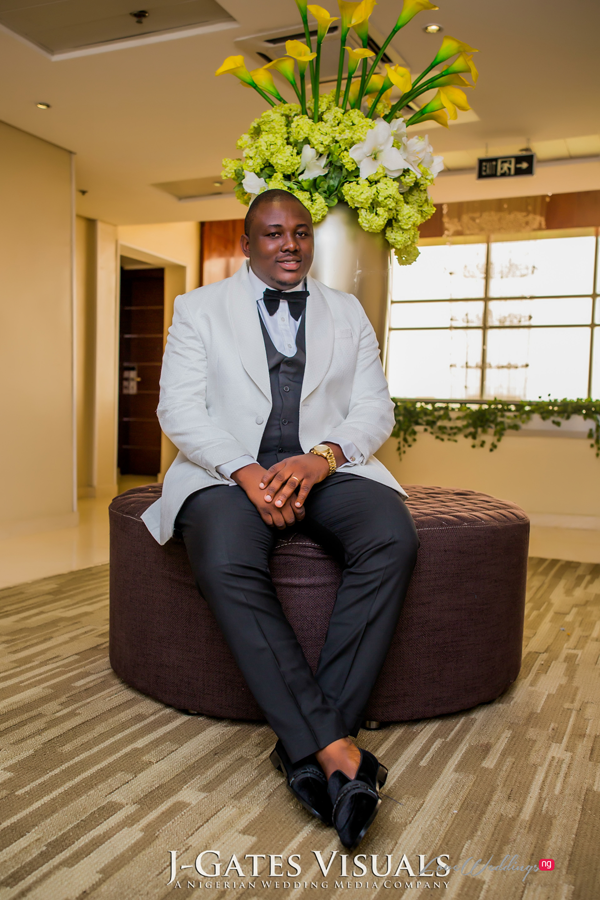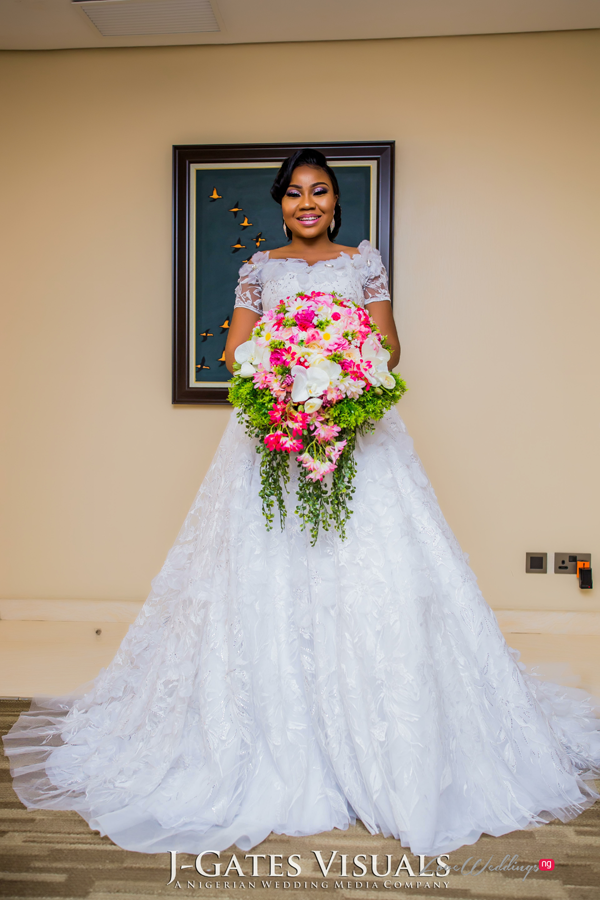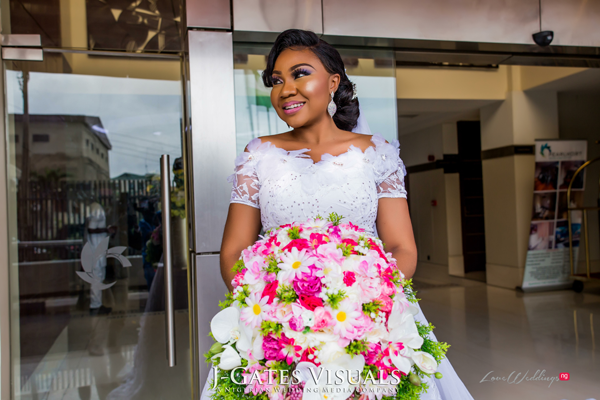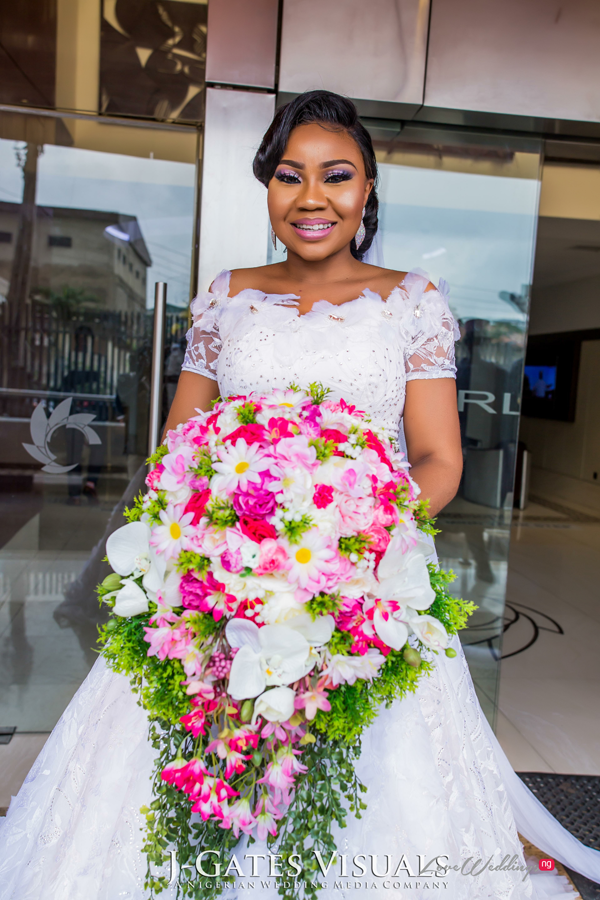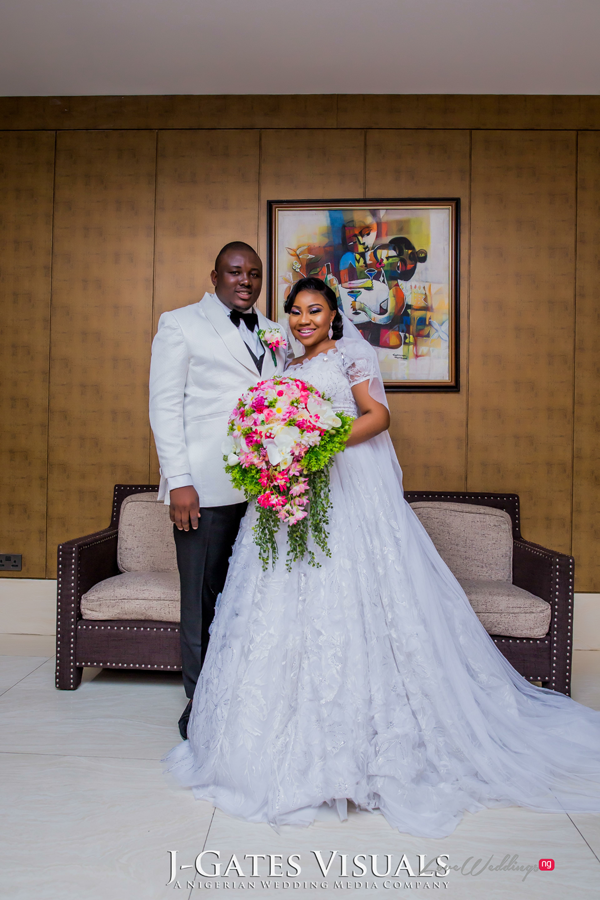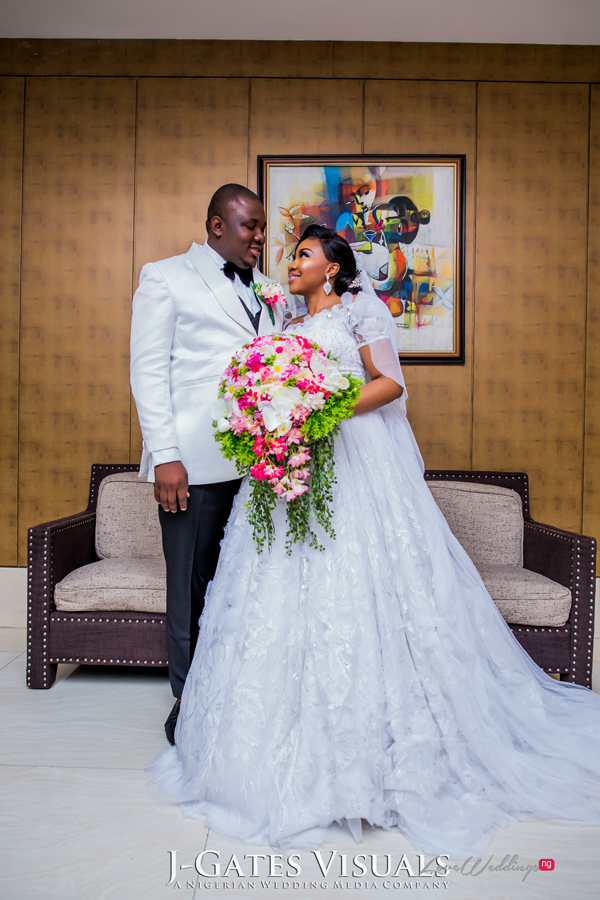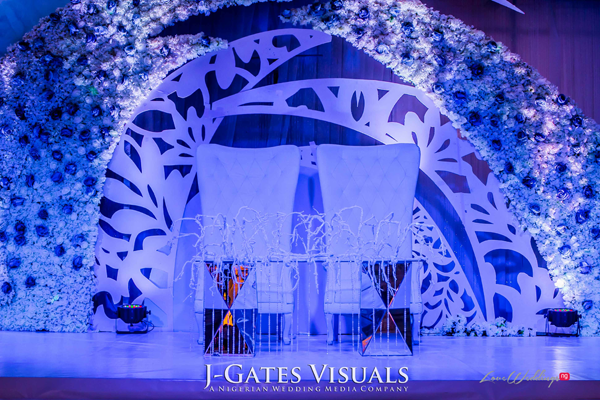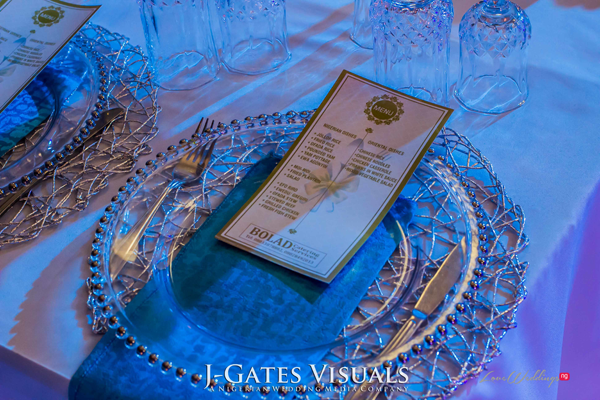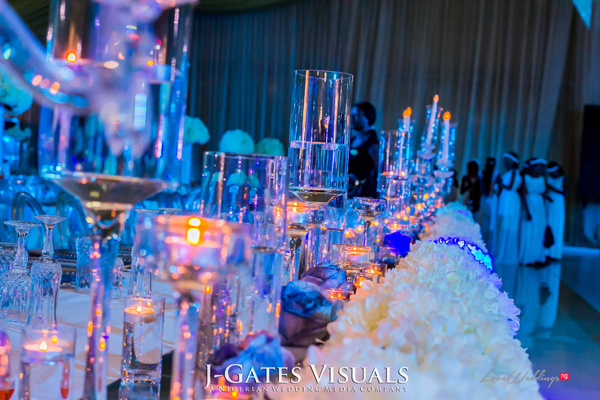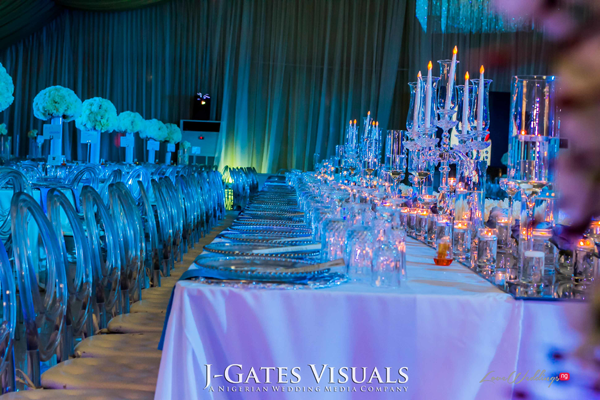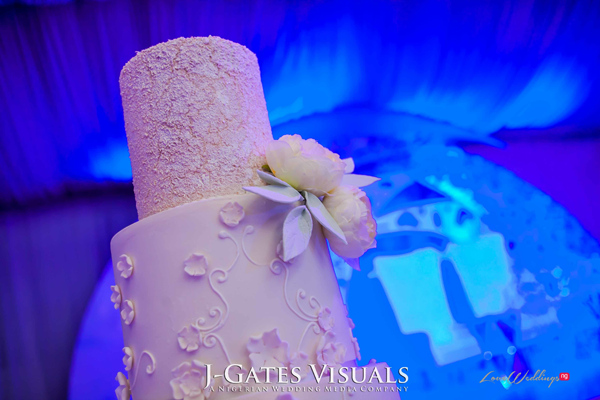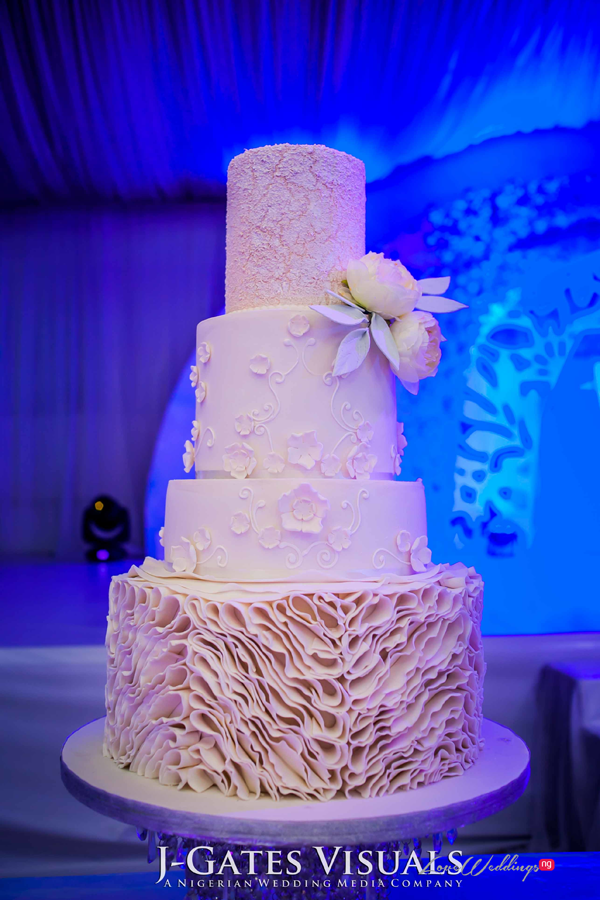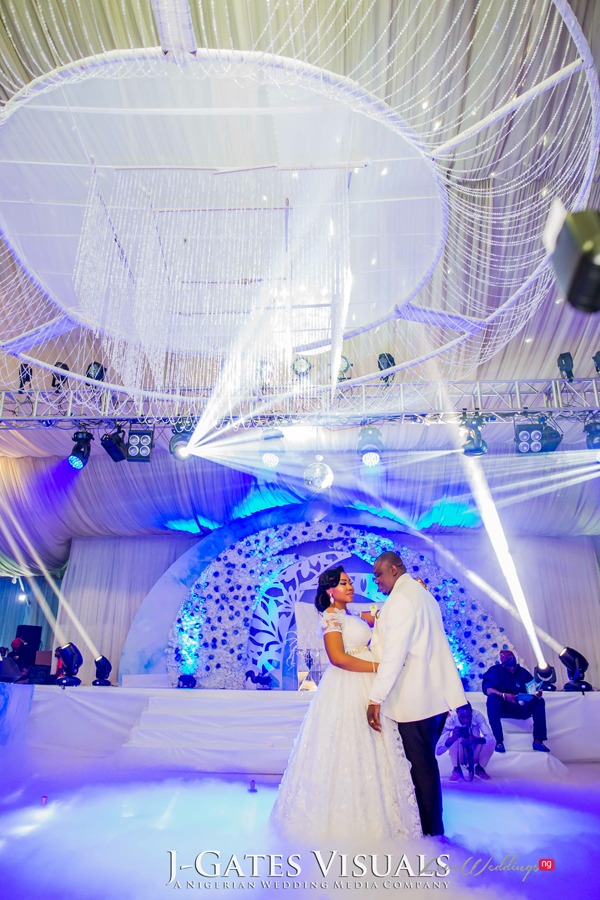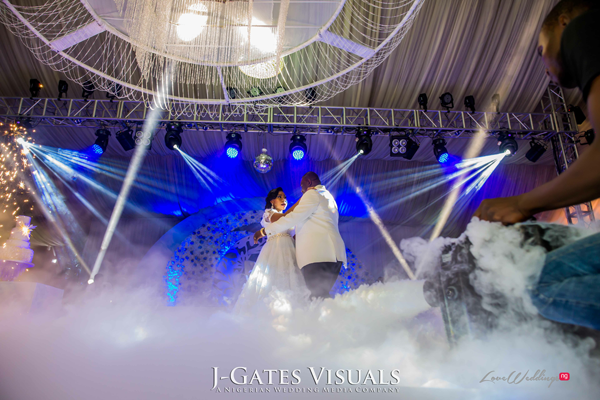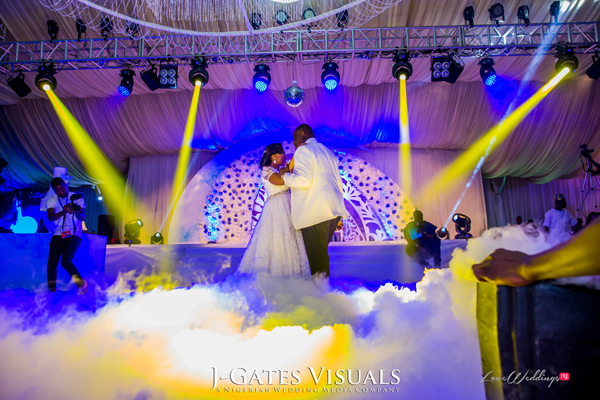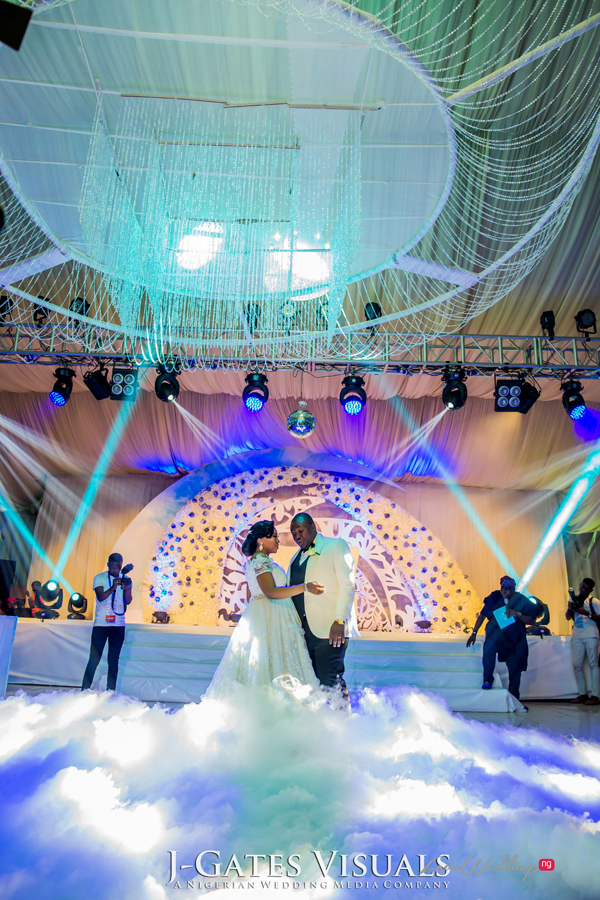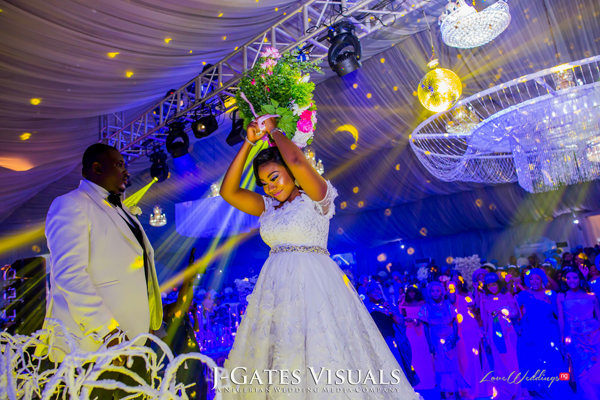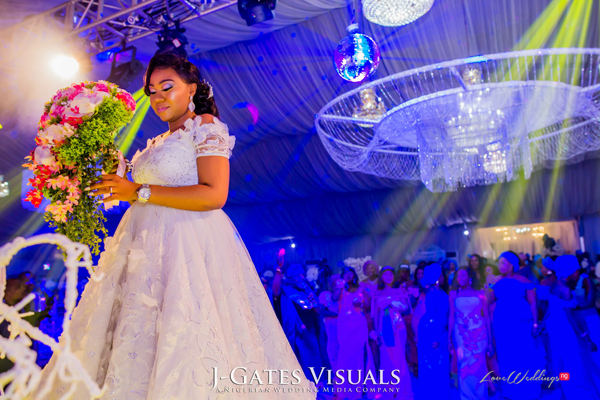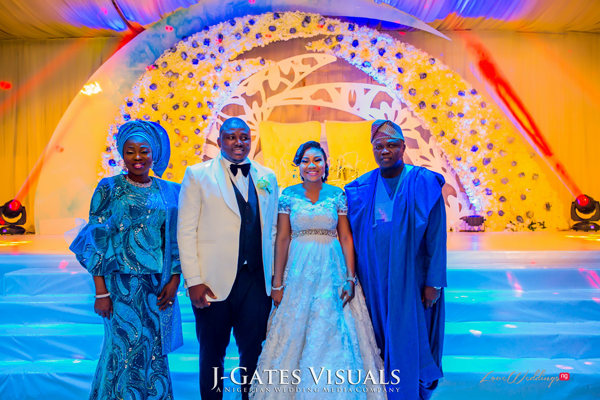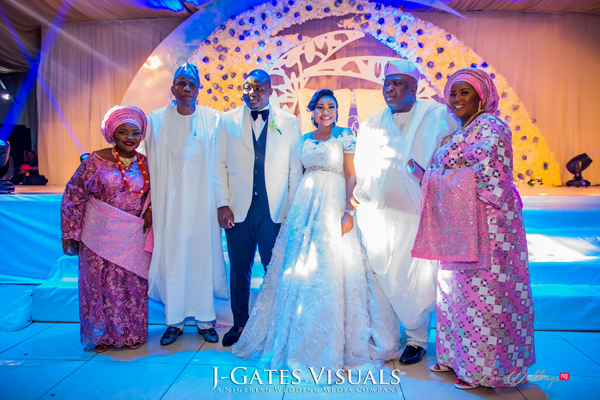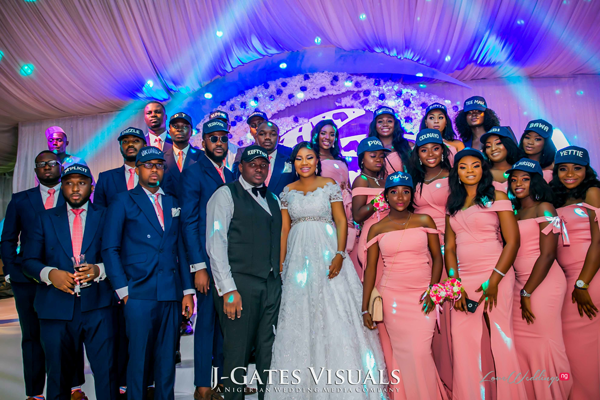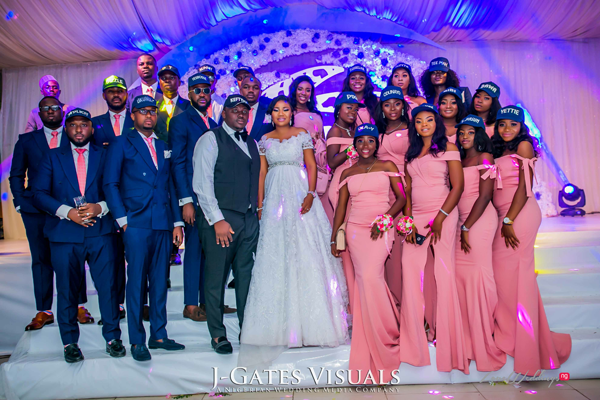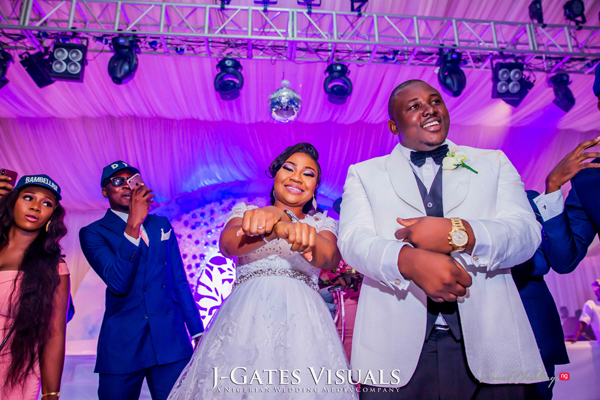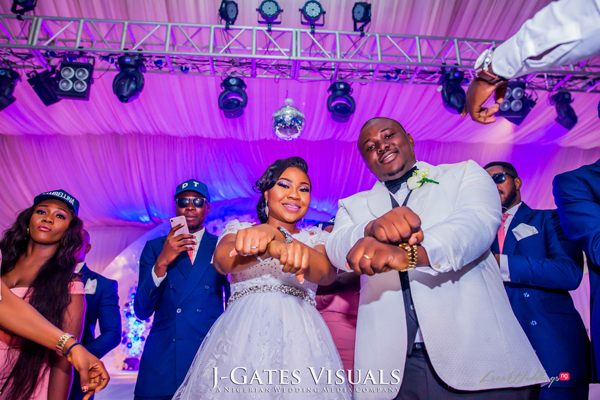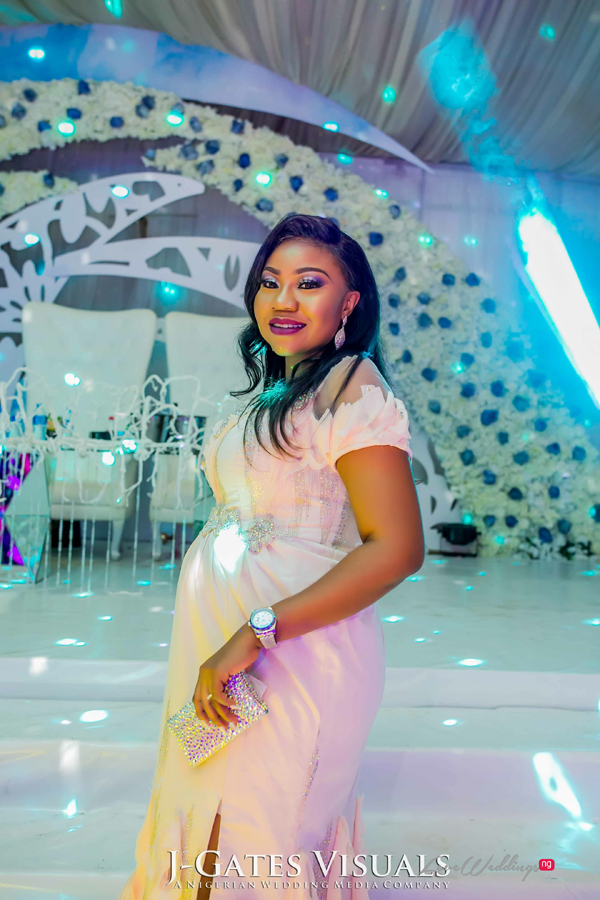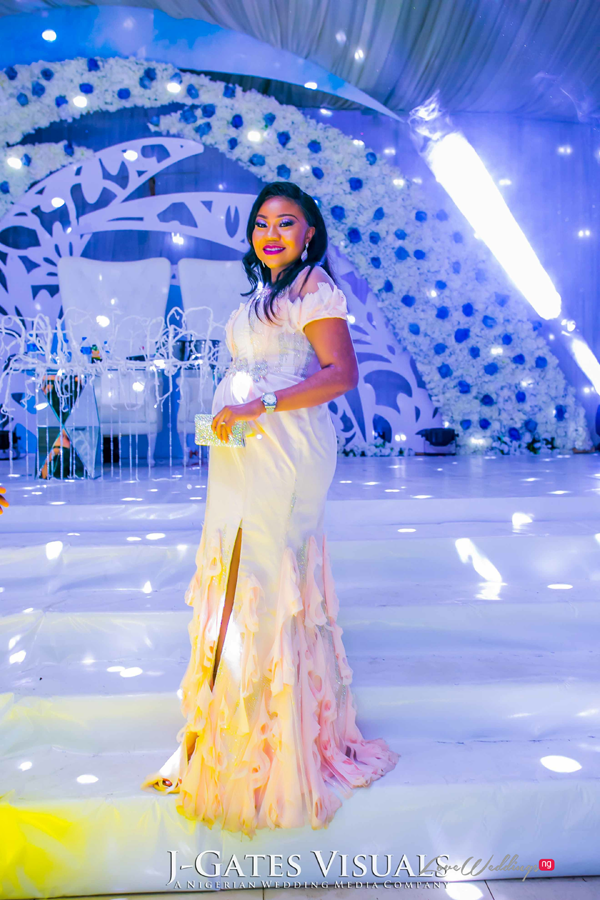 Traditional Wedding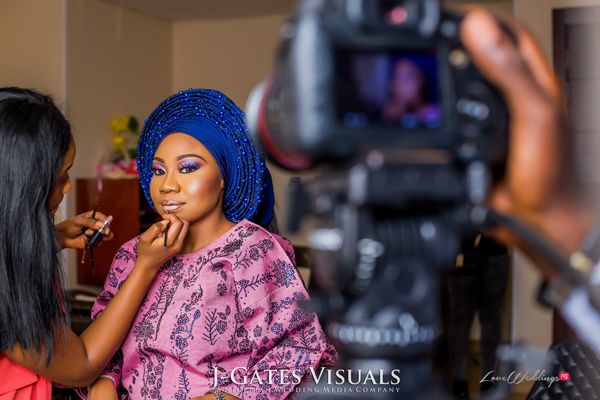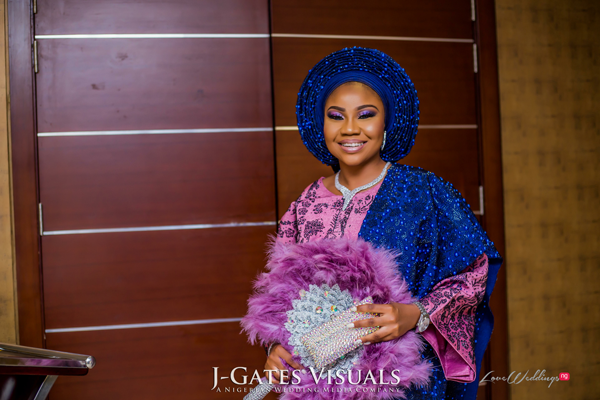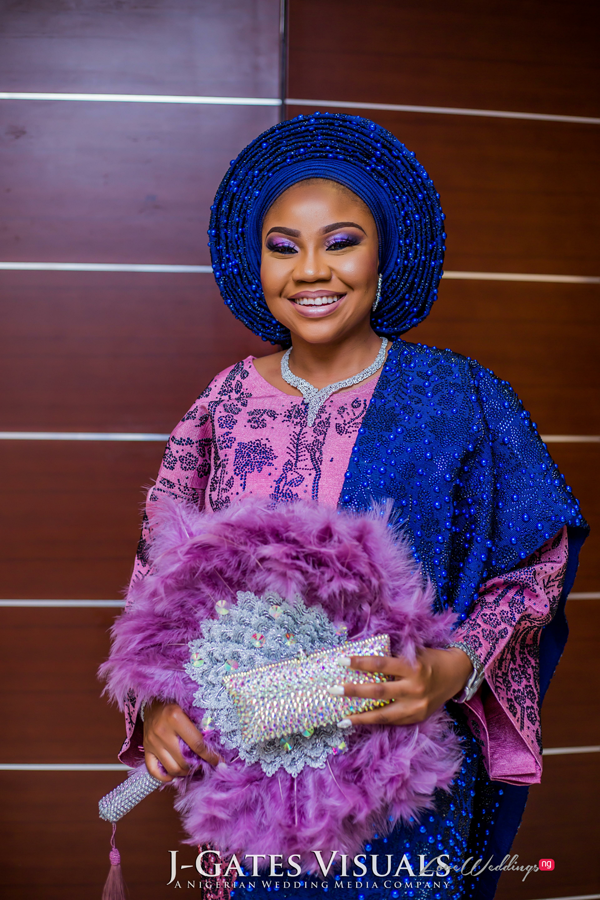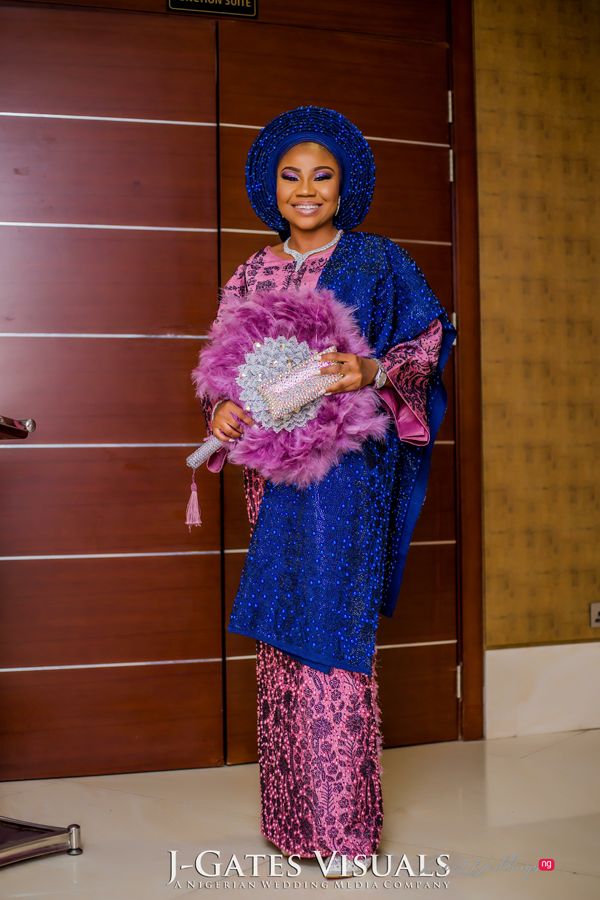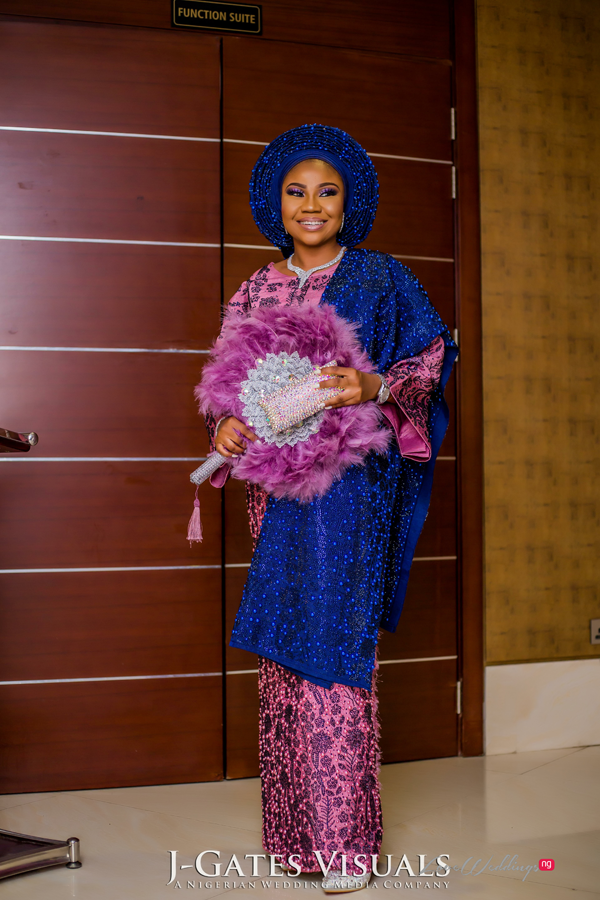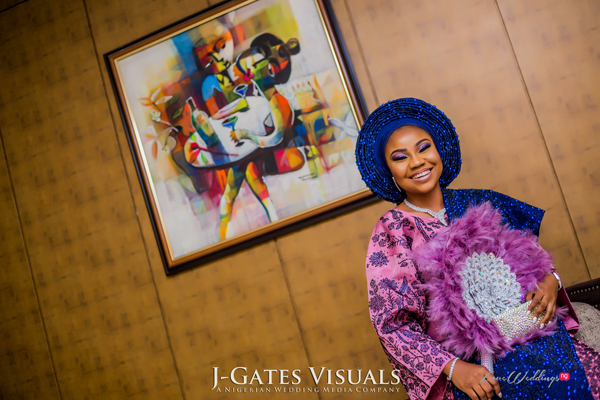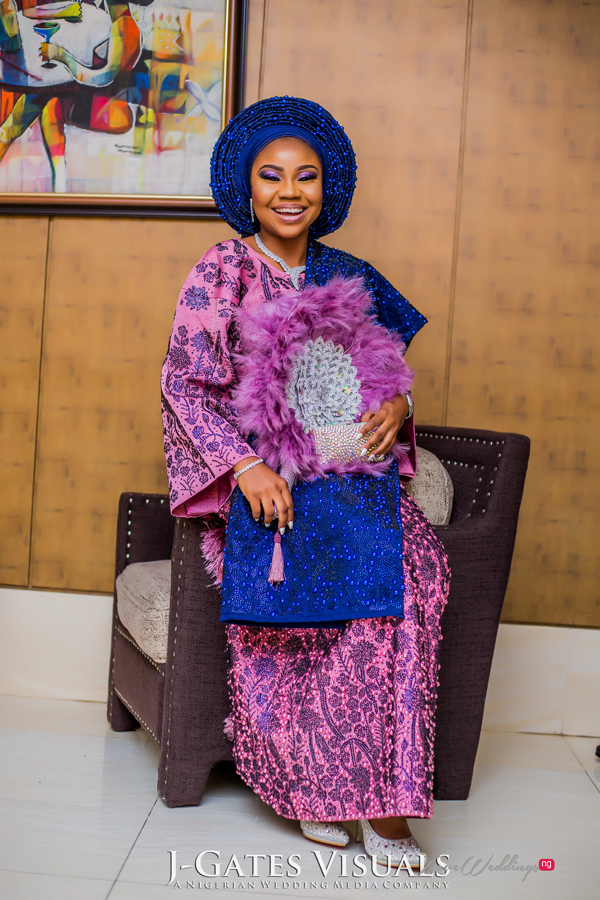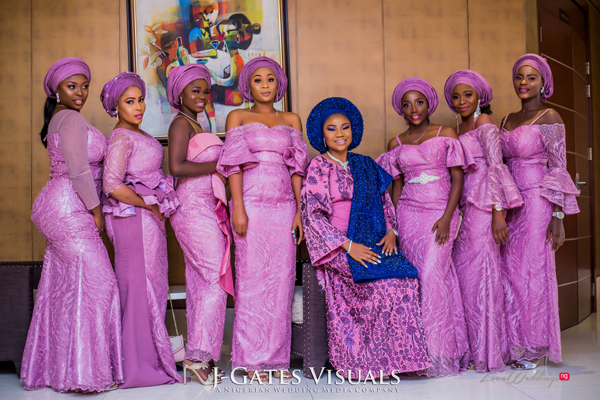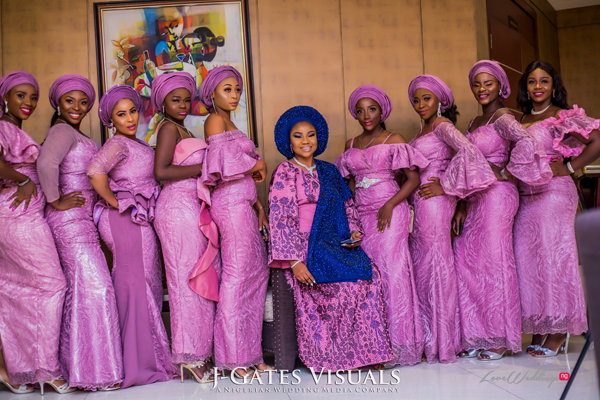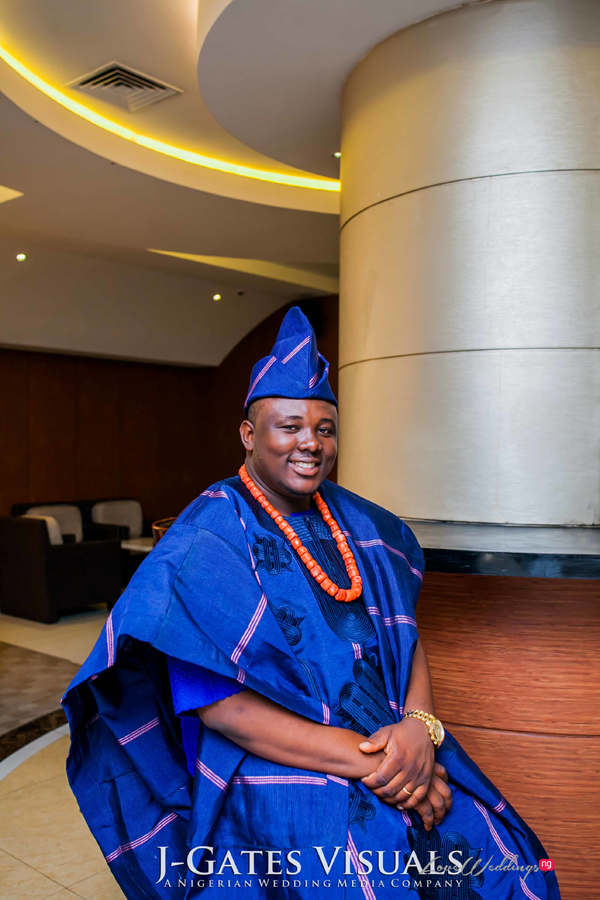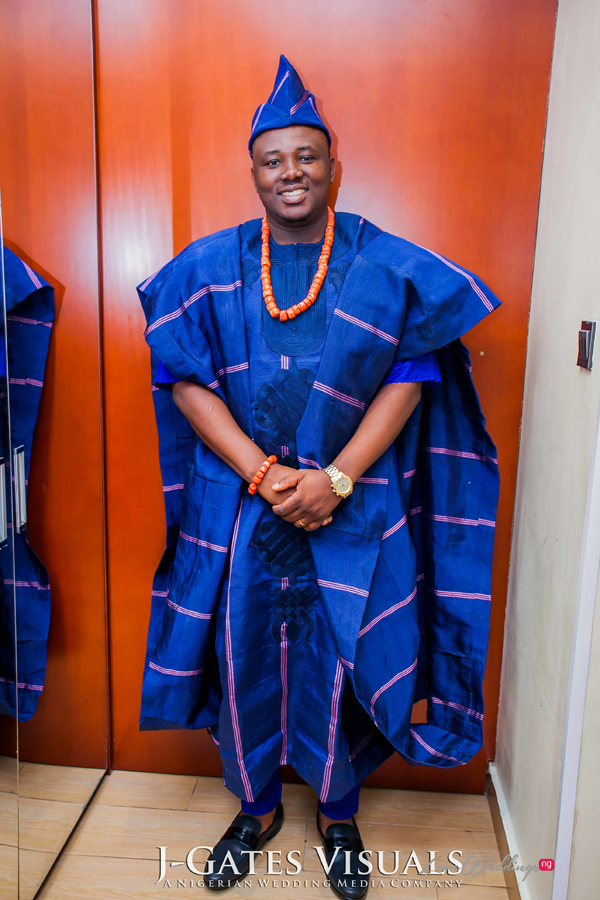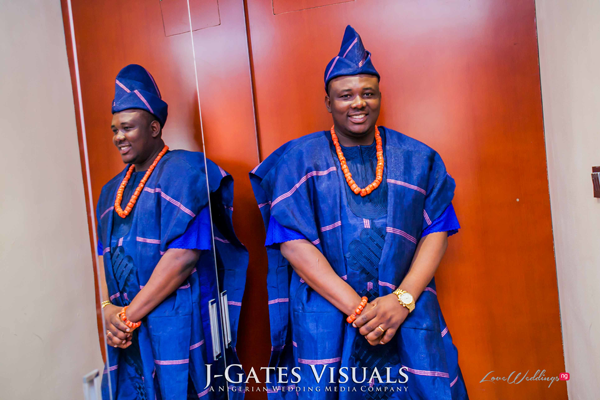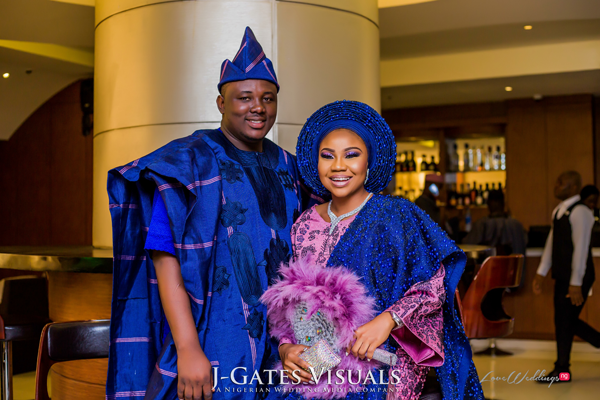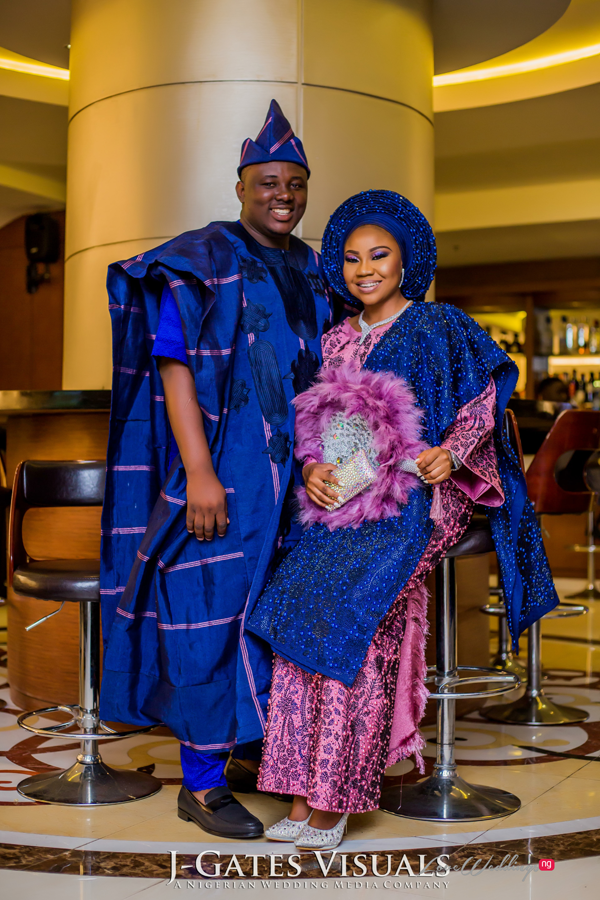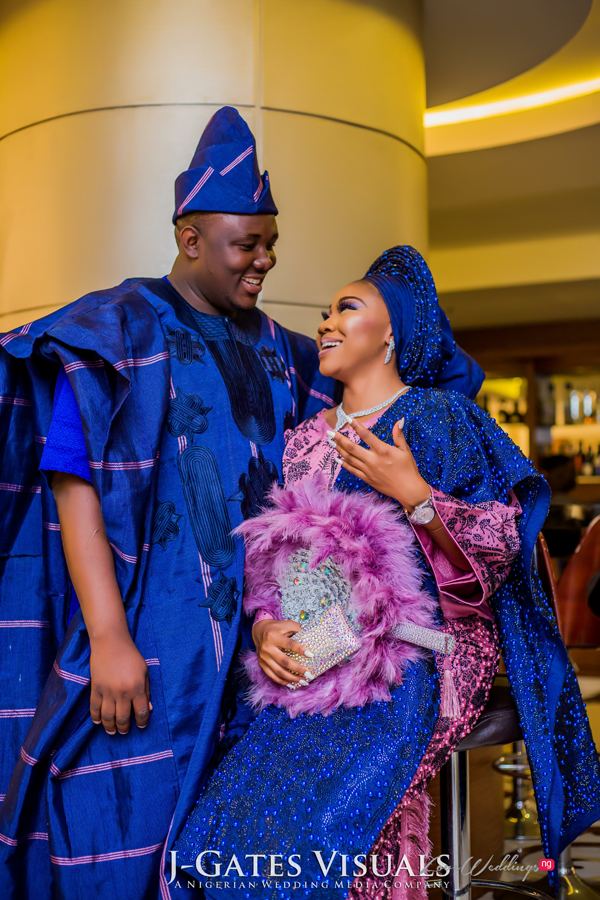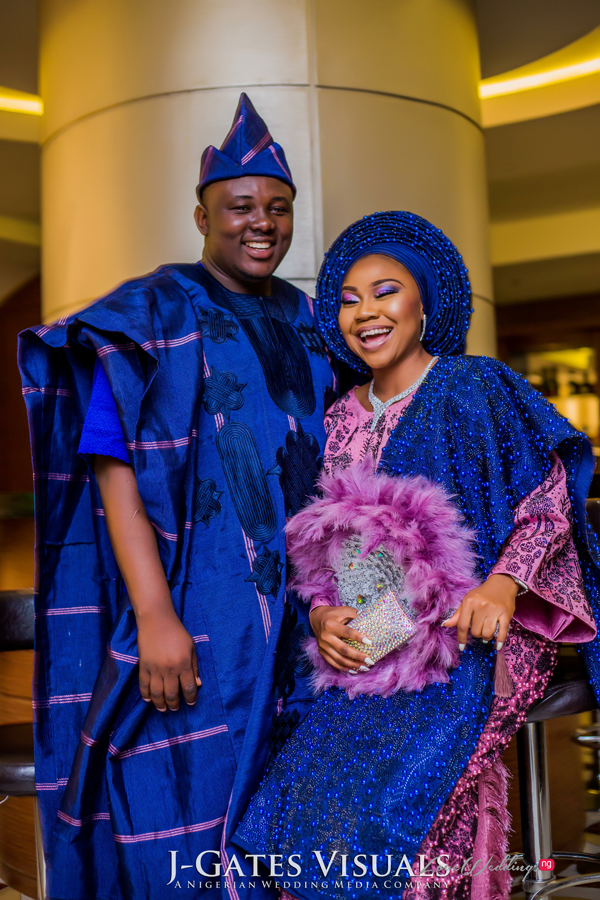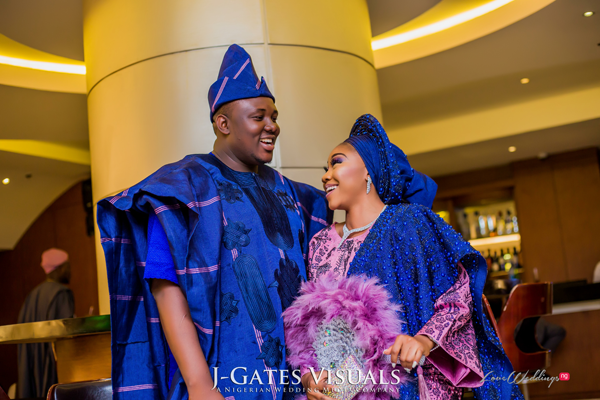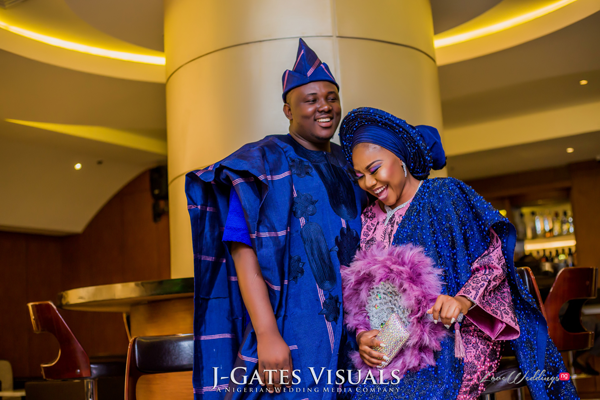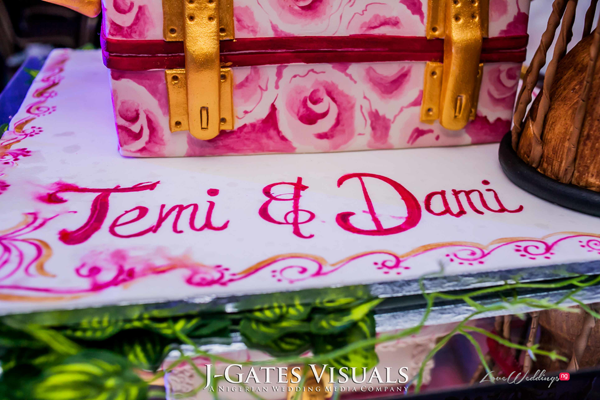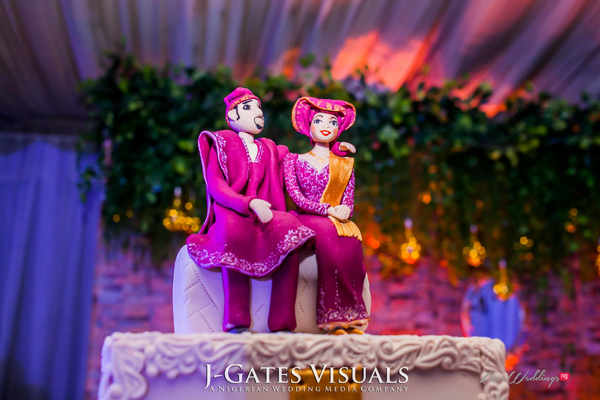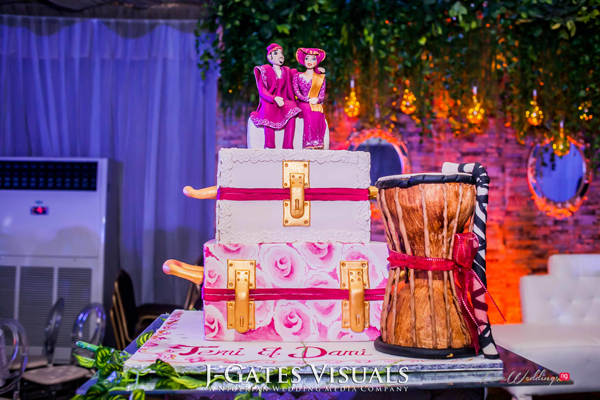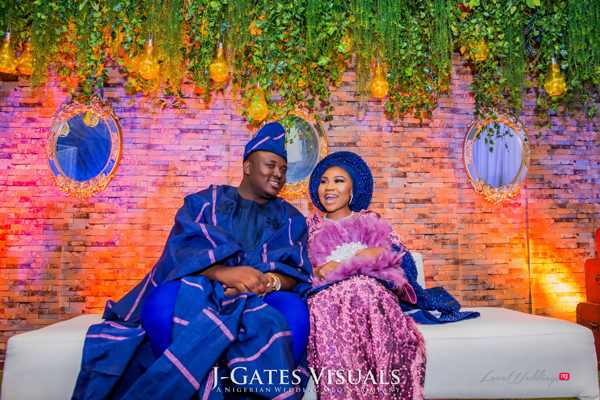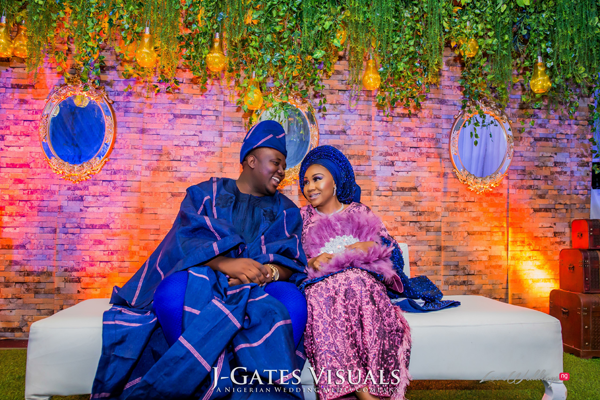 Vendors
Planner: Mo'Amber Concepts
Photography (Wedding): JGates Visuals
Photography (Pre-Wedding): Abayomi Akinaina Photography
Aso oke: Bimmms24
Makeup: Beauty by Queen
Gele: Oni Gele
Decoration: Aquarian Touch Events
Alaga: Sokoyokoto