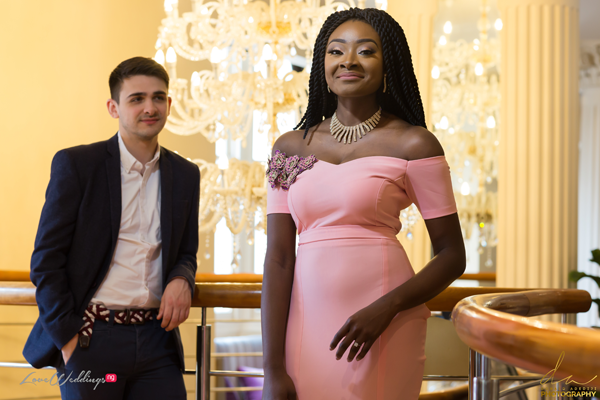 Chris and Temi's love story started after his boss introduced him to the most beautiful woman he had ever seen. An act of bravery and a Valentine's card stunt led Temi and Chris to their first date at an Escape room, which was perfect. Read their perfect love story and view pictures by photographer, Donald Adedeji.
Enjoy!
So there I am; another ordinary day in work. I assumed nothing special was going to happen, I mean, why would it? Did I bother doing my hair? Nope. What about a shave, at least I had a shave right? Nope. But of course, just as I'm going about my routine, my boss introduces the most beautiful woman I have ever seen, and she's just smiling the most gorgeous smile at me. And my boss leaves. It's now just the two of us in the room, and we tell each other our names, and I just stand there like a lemon, for about what feels like a week, before she leaves. Good job Chris. Chance gone. She thinks you're an idiot.

After that, I thought my opportunity had vanished forever. However, Temi came back, admittedly not by choice, but I had hoped for a second chance. And strangely enough, Temi was happy enough to provide one. I wasn't going to waste it this time. It was rolling around to Valentines day, and Temi asked if anyone was doing anything special, and that she had no plans. Before I even had a chance to think of what I was about to do, my mouth opens and it's offering to get Temi a card, so that at the very least she has one to open. Well, I never expected her to agree!

You would not believe how hard it is to find a valentines card for someone you're not actually already in a relationship with, by the way. But anyway, I did find one and I wrote the most profound message I could think of. I thought about writing my number at the bottom before I sealed the envelope. Well I did, and I sent the card. And I waited for my phone to light up…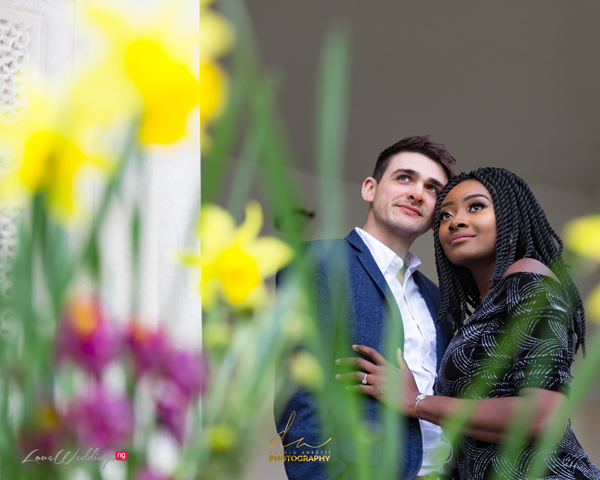 So after the Valentines Day Card stunt, Temi and I got chatting, and I was brave enough to ask if she would like to go on a date. 'Something exciting' she exclaimed, and I was already feeling the pressure. So I looked into booking an hour in the local Escape Room (which if you've never heard of one, is basically where you get locked in a room and have to solve a series of puzzles with your friends to break out in the time limit). Looking back, it could have gone horribly wrong. What if I had ended up having nothing to talk about, being stuck in a confined space for 60 minutes? What if she had fallen out over how to solve one of the puzzles? Fortunately, none of that happened.

We met up there, I was extremely nervous, Temi looked as cool as ever, and in we went. And you know, it could not have gone better than I imagined. The situation forced us to talk, we joked around as we failed to see the most obvious clues, we learnt about each other in ways you can't do in a restaurant while you're eating food. I saw Temi's tenacity, and how she hated to lose, I saw how creatively she solved problems, and how she never gave up. She probably looked at me and saw some kind of joker who liked to clown around. But most importantly, we learnt that we could be with each other on our own, and we could be ourselves.

For me that hour had been the best start to a first date ever, and it seemed Temi agreed, because after the Escape room we decided to go and watch a movie. It wasn't any good, and obviously we talked a lot less! But I put my arm around her, and it couldn't have felt more natural, or more the right thing to do. I walked Temi back to her flat later that evening, and kissed her goodnight. I walked home with such a big smile on my face, it was the happiest I had ever been, because I knew it would not be the last time we would share a joke, and kiss, and feel so comfortable in each others arms.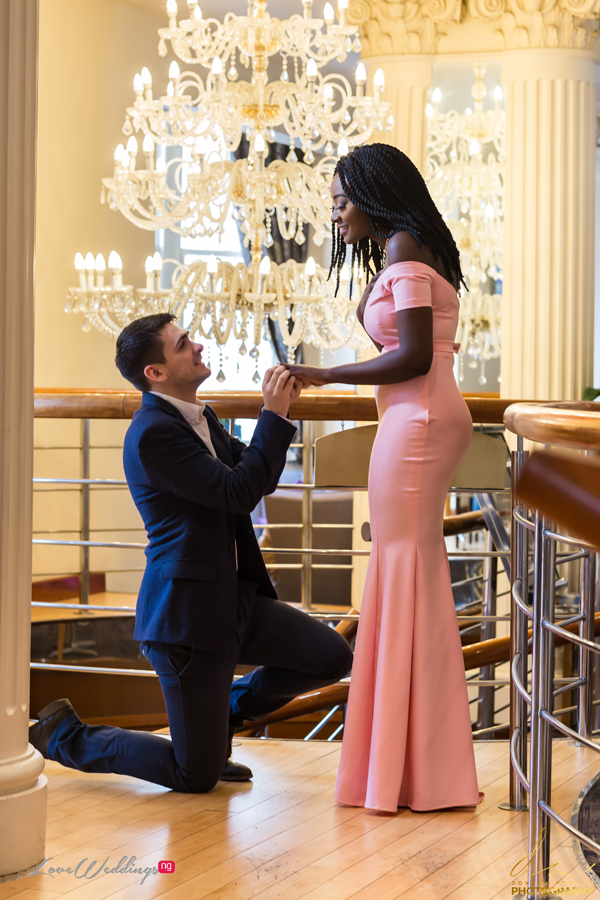 Temi's Story 
The very first day I got offered a new job in Cumbria, home of the lake district, was the first day I saw him.

Now I'm usually shy and slow to make conversation, but as my new boss was making introductions, here I was staring at him. I thought to myself, who is he? I have to say hi.

After that day I'd see him probably two or three times a month for the next couple months. I had a boyfriend at the time, so I let go of my thoughts of Chris. It so happened that after my breakup, the story of Chris and I would start to blossom.

It had been a rough start of the year for me, after the breakup, I had flown to Dubai for a friend's wedding and when I got back, caught a bad flu. So yes pretty rough start, never thought for a minute that, this was the year that would change my life forever.

It all began the week of the Murray's pharmacists' dinner. Chris overheard a conversation I was having with a fellow pharmacist, where I had whispered that I was attending the dinner alone. The next words that floated across the room were, 'I'll go with you'.

I immediately looked in Chris' direction, to see such sincerity and concern in his eyes. At this point, so many thoughts were racing through my mind, is he being serious? Does he like me? Or does he just want to attend the super elite dinner?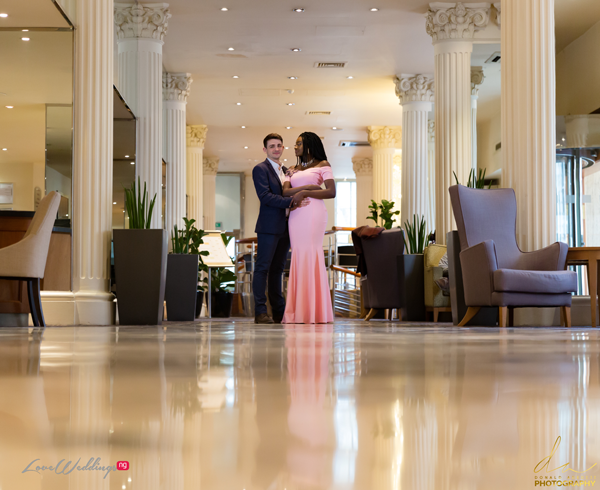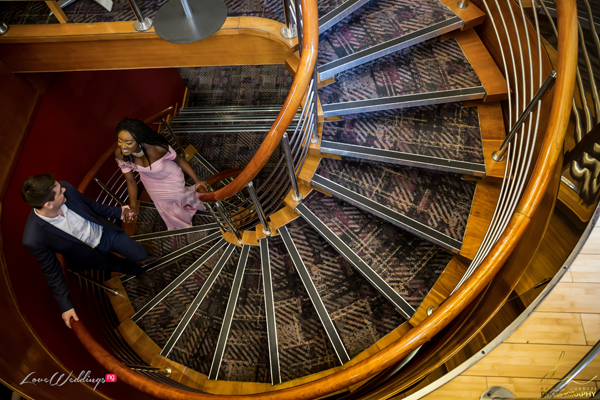 Over the next few weeks, it took a lot of discipline to concentrate at work, as when I looked up from the many baskets of medication to be 'checked', our eyes would meet, followed by a smile from him.

'You know he fancies you right?, he says you're the most beautiful girl he's ever met…'Louisa's words brought me back to reality. I blushed and took her into the consultation room where I grilled her for more gossip on him.

I guess he was trying to be professional at work, but also making it clear that he was flirting with me, as he whispered to me one day, 'I like your earrings, where did you buy them'. I smiled and said, 'thanks, why..? Are you trying to buy some for your girlfriend?'. Now the purpose of this question was to get him to open up more as I already knew he was single.

'No I don't have a girlfriend', he said smiling. He added, 'you make me nervous, you know…' I asked , 'how come' and he replied 'I'm not used to being around a beautiful woman'. Well best believe I couldn't hold in that smile.

Even though you've heard this a million times, there's something about hearing it from your crush.

Later on that week, he sent me a Valentine's card with his number as I was spending it alone and added his contacts.

I remember showing a friend of mine who said, 'omg! Temi, this is your husband!'

I shrugged off the comment and just shook my head.

I sent him a text to thank him for the card and well, here we are 18months later about to say 'I do'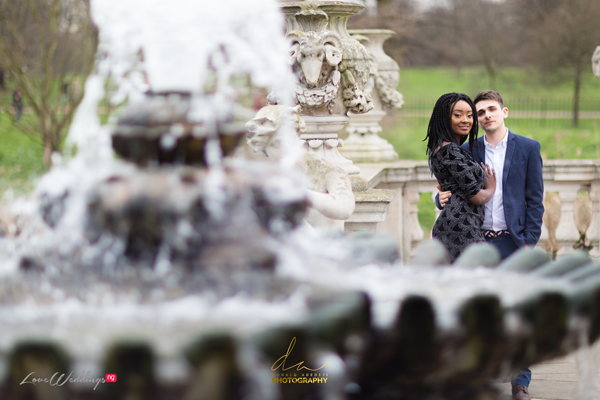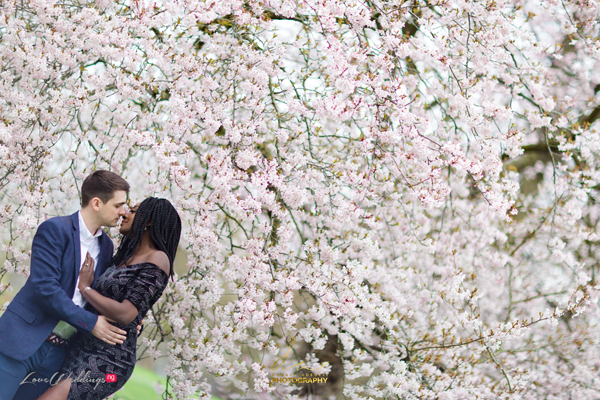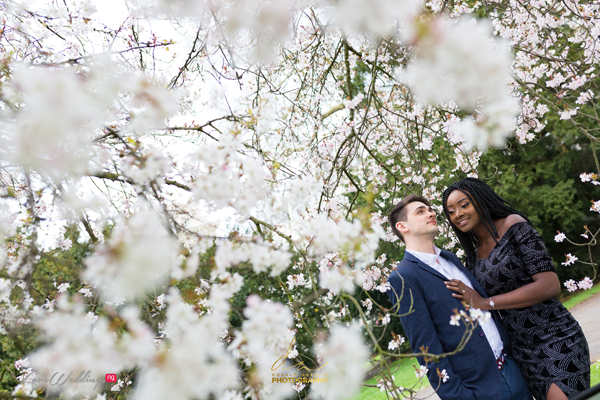 Vendors 
Photography: Donald Adedeji | Instagram
Planner: Posh n Sparkle Decorations
Makeup: Liz Koya Makeup