Meet the Military Couple, Sylvester & Abimbola | Tonye Photography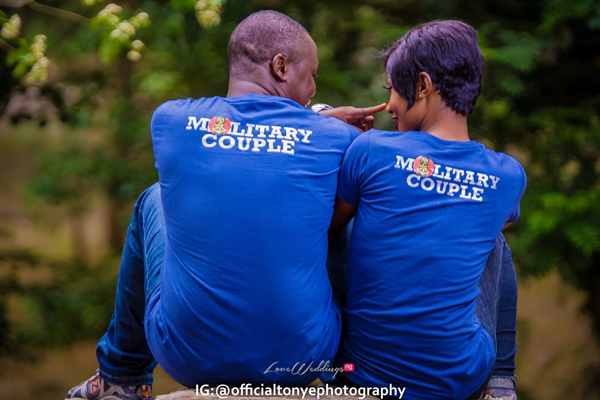 Soldier go, Soldier come! We spotted this military pre-wedding inspired shoot on Nigerian wedding photographer, Tonye Photography's page.
According to Naij.ng, the bride and groom both work in the Army; the groom, Sylvester Emmanuel Amodu serves as a medical doctor in the Army while the bride-to-be, Abimbola Precious Falaya works at the Ministry of Defence. They got married last Saturday, the 11th of August 2018.
Meet the military couple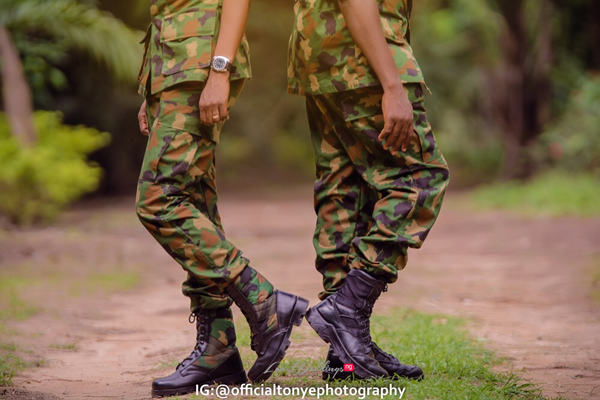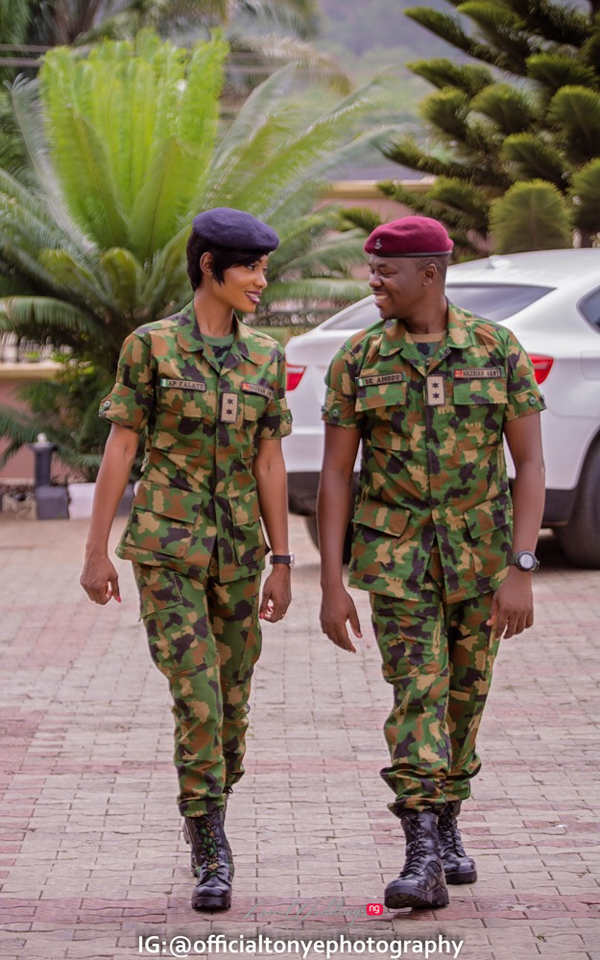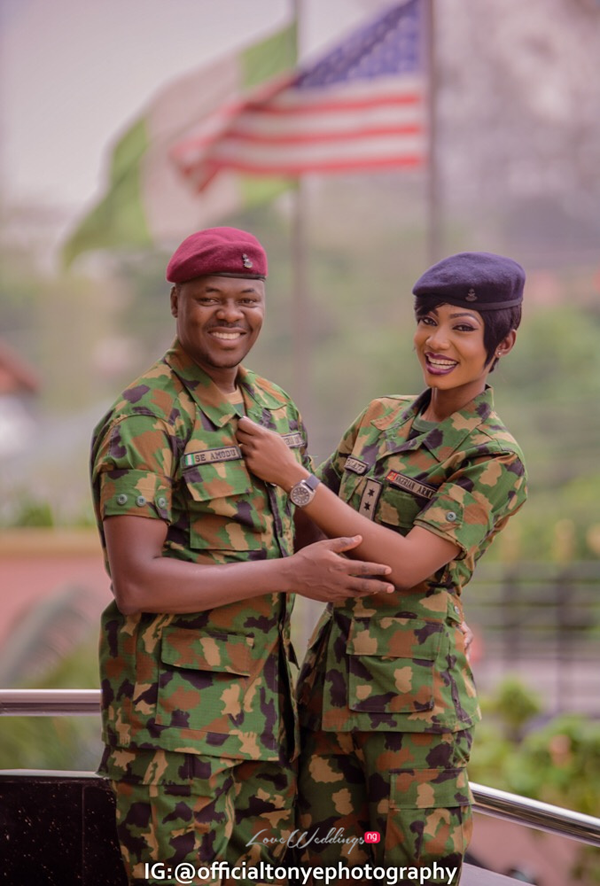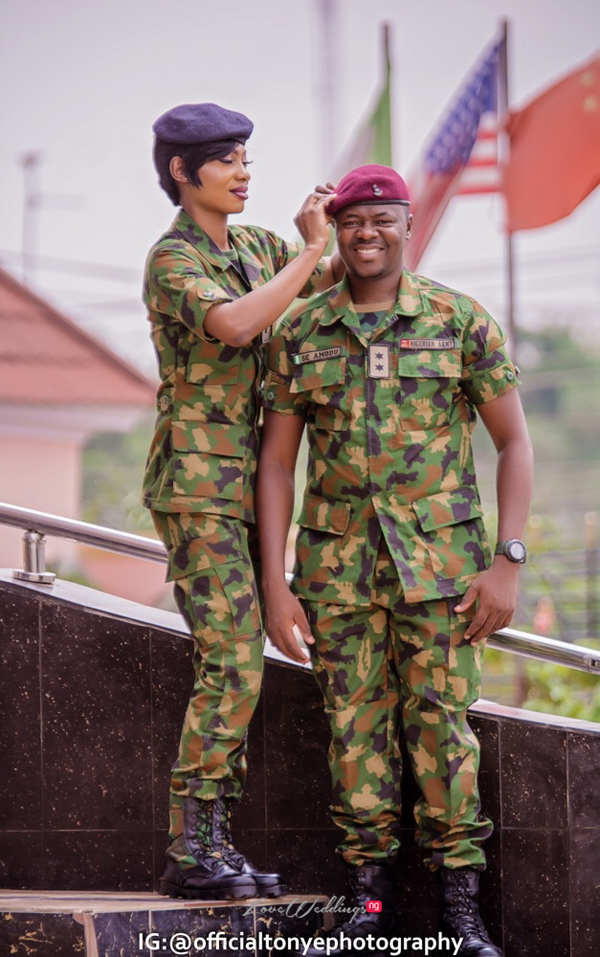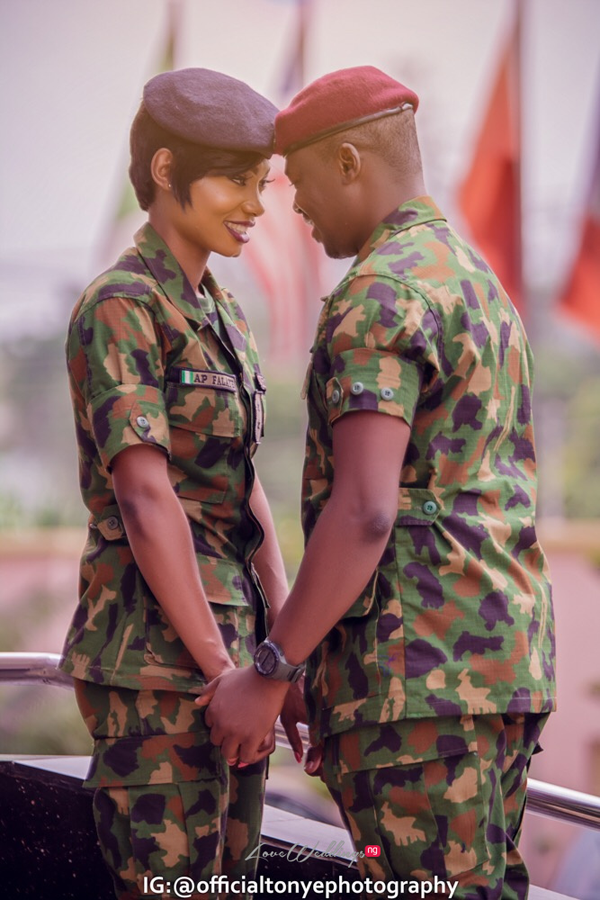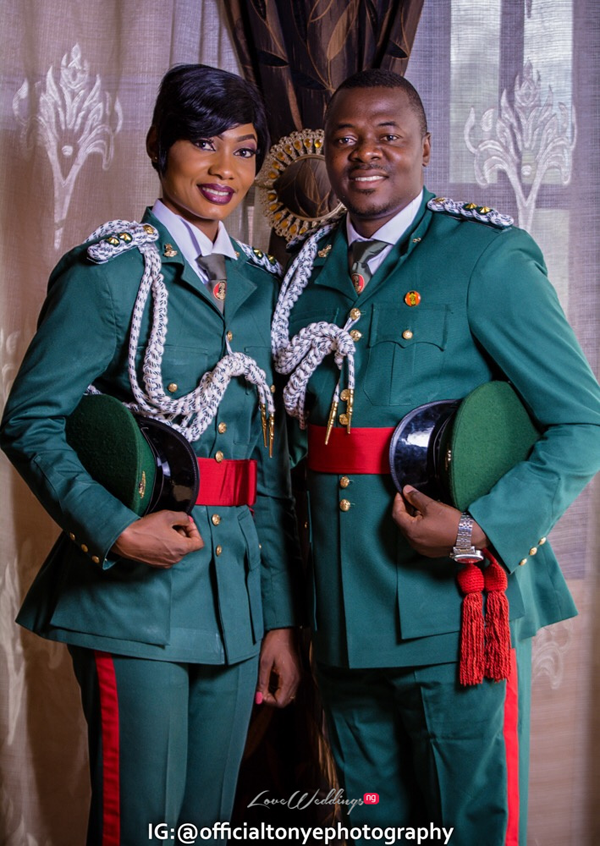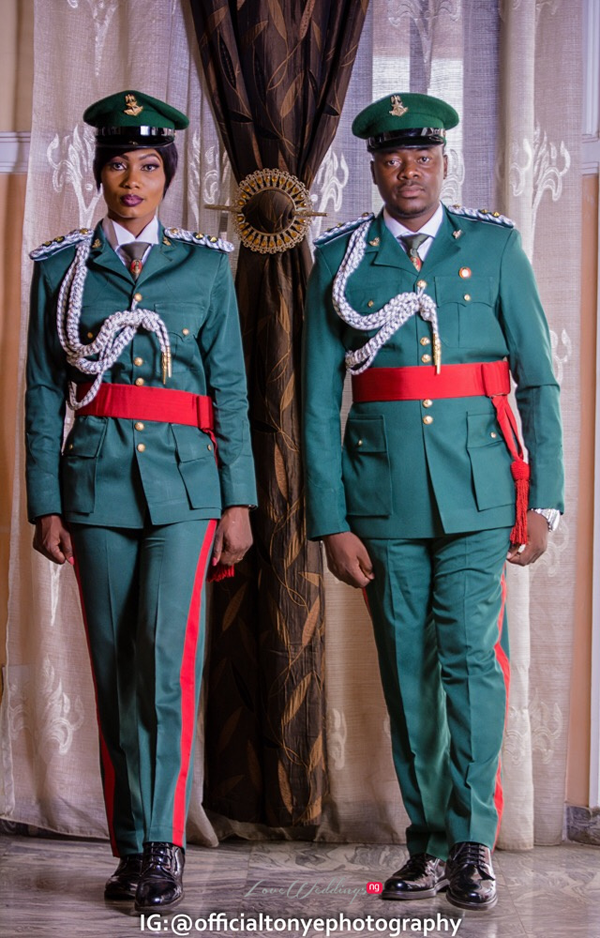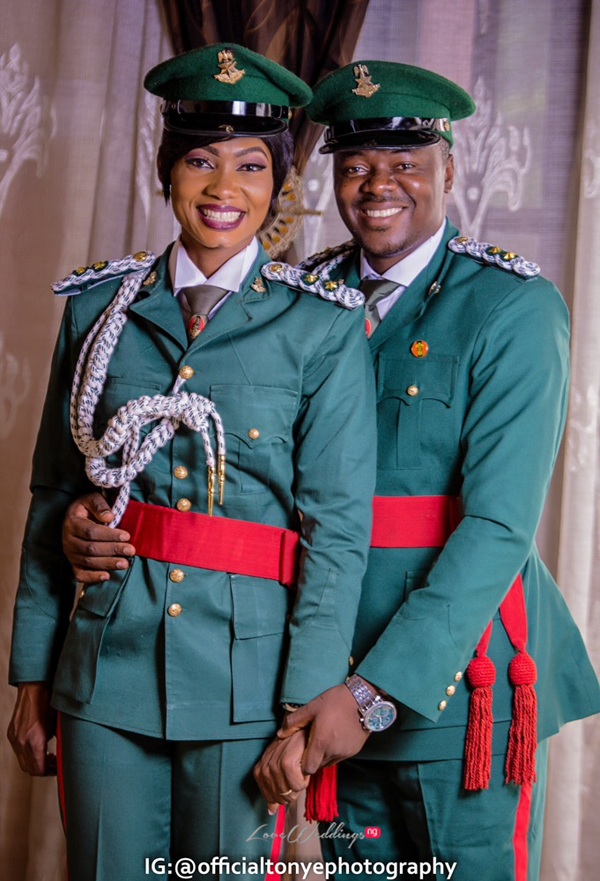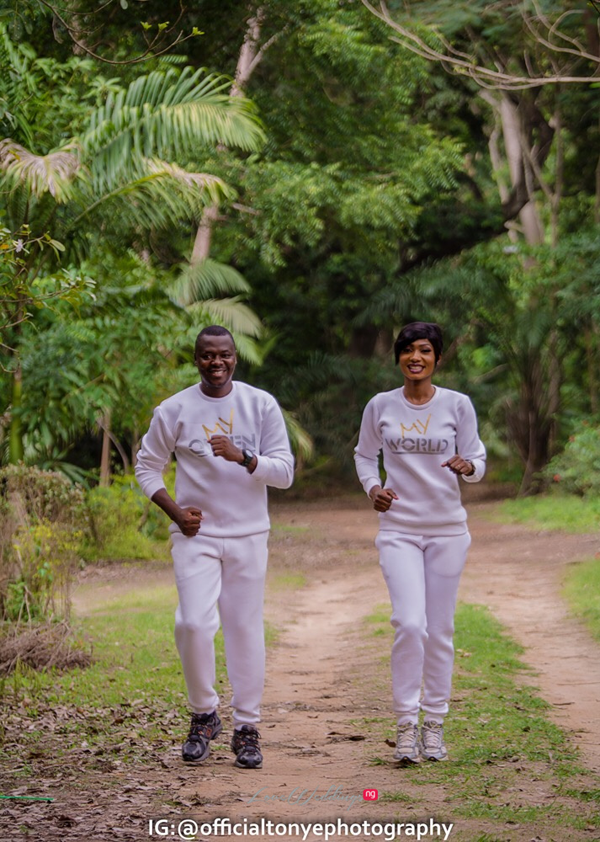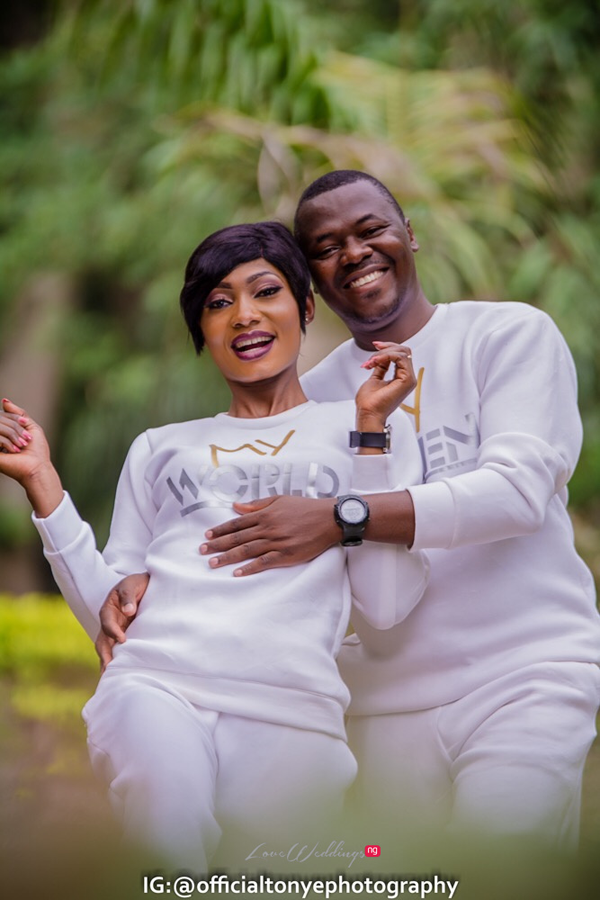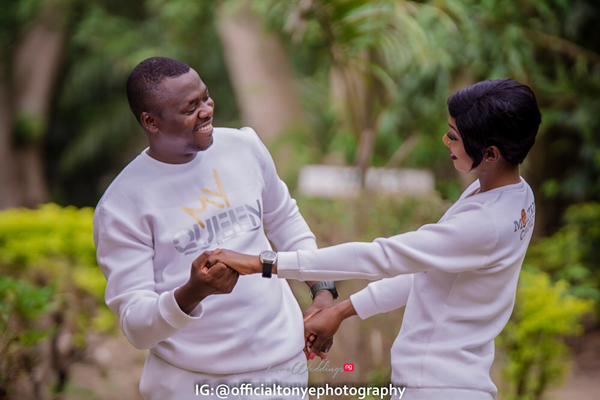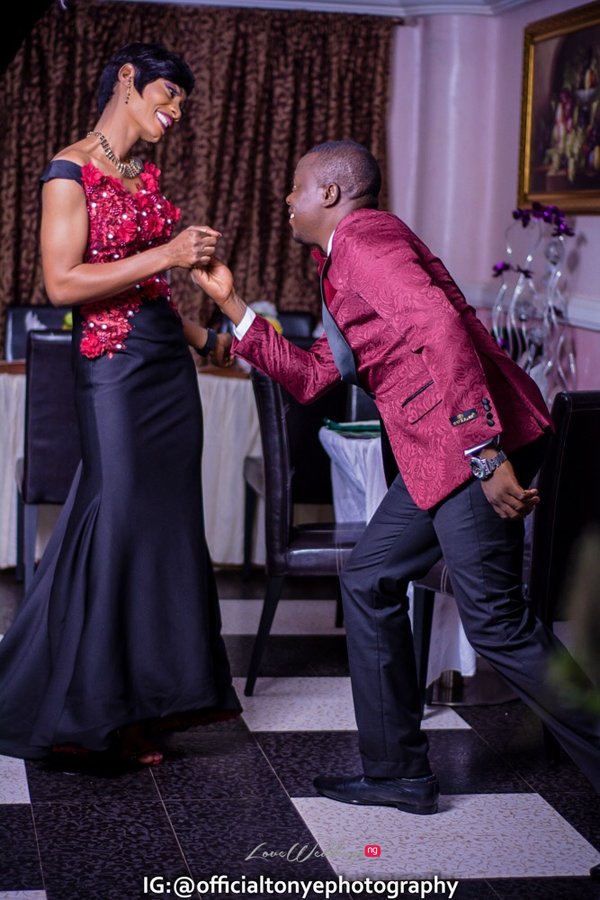 Photography: Tonye Photography
Makeup: Tife's Signature