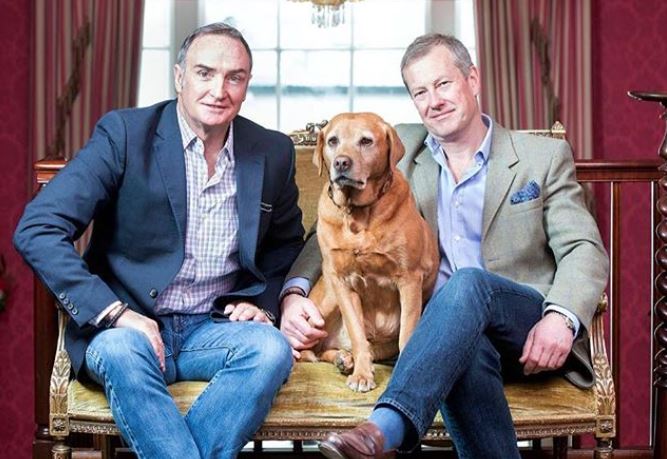 The Queen's cousin, Lord Ivar Mountbatten made history as the first member of the royal family to have a same sex marriage. The 55-year old got married to his partner, James Coyle on Saturday, the 22nd of September 2018.
According to the Independent, the couple exchanged vows and rings in a private chapel in Bridwell Park, Uffculme, Devon in front of 60 guests including Ivar's three daughters.
Ivar's ex-wife, Penny (Ivar & Penny had an amicable divorce in 2011) walked him down the aisle and gave him away to James at the ceremony.
Their rings were made by Milly Maunder
No immediate members of the royal family were in attendance; however, the couple is said to have received lots of congratulatory messages from them.