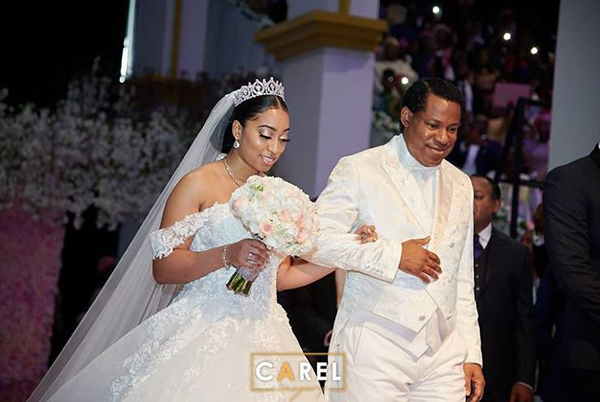 Last week, Christ Embassy's Pastor Chris Oyakhilome's daughter got married; the Obama's celebrated their 26th wedding anniversary; Ghanaian actor, Chris Attoh got married, Jide Kola & Cynthia Akinsola got married in the #CJLoveStory and more. See all the wedding news you missed last week on LoveWeddingsNG.
Toke Makinwa asked a question on Twitter, which we've also been asking for a while. Where are all these husbands? I mean if anyone has the plug, please introduce us
All of you people on twitter constantly telling me to go and find husband or go and marry need to complete your tweet with where they sell them

— Toke Makinwa (@tokstarr) October 2, 2018
Pastor Chris Oyakhilome's daughter, Sharon got married to her Ghanaian fiance, Phillip Frimpong. The bride's father, Pastor Chris Oyakhilome is the founding president of Believers' Loveworld Incorporated (aka Christ Embassy). The couple were joined by Israeli televangelist, Benny Hinn.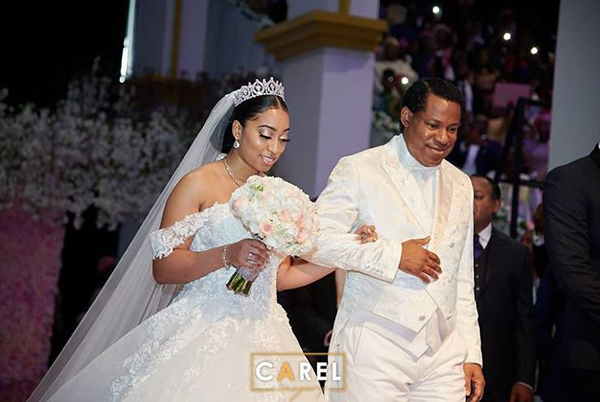 This couple's wedding was affected by the industrial strike action by the Nigerian Labour Congress (NLC). The wedding registry, where they were supposed to be exchanging their vows was under lock and key on their wedding as a result of the strike action. 
Multi-award winning entrepreneur, MizWanneka's celebrated her birthday on the 3rd of October 2018 and she looked so bridal in the pictures from her birthday shoot. Check on it!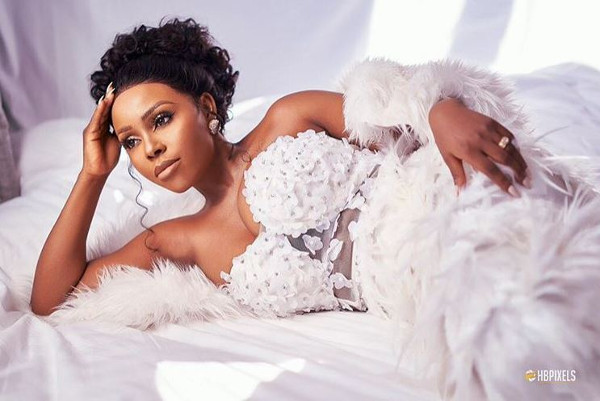 Then to mark her baby's dedication, she rocked this stunning traditional bridal look on Sunday, the 7th of October 2018. We totally love her look and can see a bride rocking this look from head to toe.
One of our favourite couples ever, Michelle & Barrack Obama celebrated their 26th wedding anniversary on the 3rd of October 2018. We love their love.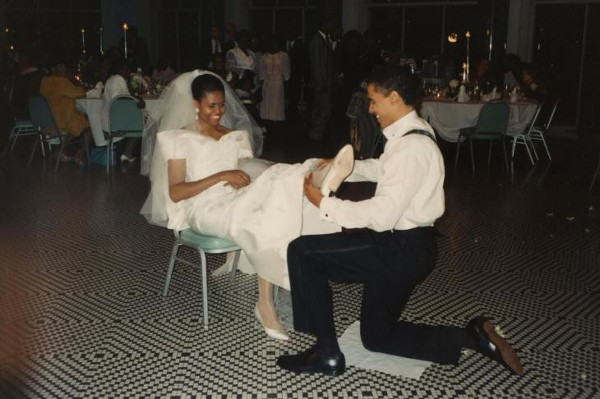 Maureen Esisi, the wife of Nollywood actor, Blossom Chukwujekwu shared her proposal story on Instagram. In the caption, she shared that Blossom asked her to marry him 3 months after they started dating. She shared; 
Let me tell y'all about the day he put a ring on it.
It was my birthday, Sep 11th.. We were just 3mths and a couple of days old dating and Quite frankly, this was one relationship I didn't plan my future with not cos I didn't love him Enuf, I personally was just tired of day dreaming mentally planning my wedding, kids, home in my head with relationships That never worked… I was just having the time of my life With my best friend and taking it a day at a time.. So September 11 came and I was planing for my birthday party.. if y'all know my Hubby, you will know how nonchalant he can be with social media and all but what I didn't understand that day was how he couldn't understand that he had to post my picture to wish me a happy birthday (I don't bother anymore?).. well he made it clear he wasn't going to post it.. and of cos I made it clear(in my head) that we weren't dating… I was so mad at him that I acted as a single girl all thru my party.. But instead of being upset with me, He just stood at a corner making sure I was ok half the time?.. Party finished and he drove me back to my hotel, I had this attitude ehn.. in my head, sha drop me and come and be going.. He sha dropped me and I went upstairs to my room to gan change n sleep while he sed he was going to d bar cos some of his friends were coming to see him.. I sha did not care.. a friend was with me. As I got to my room, and was about to change, d friend insisted I don't jor, that we shud gan hang with the guys at the bar, me I was tired and wasn't having it.. she sha Wasn't listening.. that it's still my birthday dat how wud I want to sleep.. ok am like, let me change into my jalabia cos my dress was killing me I wanted to be free, she sed No.. so we sha sha sha went to d bar, and as I opened the door I see Hubby down on one knee, flash lights all on me and in shock I ran Out.. like WHAT THA…. ARE U KIDDING ME?????.
There are gele's and there are gele's. Isoko bride, Emiliana Duncan Sotubo's gele was news worthy. 
Nigerian wedding photographer and a friend of the brand, Jide Kola said 'I Do' to his beautiful fiancee, Cynthia two weekends ago. Catch up if you missed their love story and pictures from their proposal in Dubai. Their #CJLoveStory wedding was all shades of perfect and their traditional and white wedding photos are simply beautiful. Look out for our feature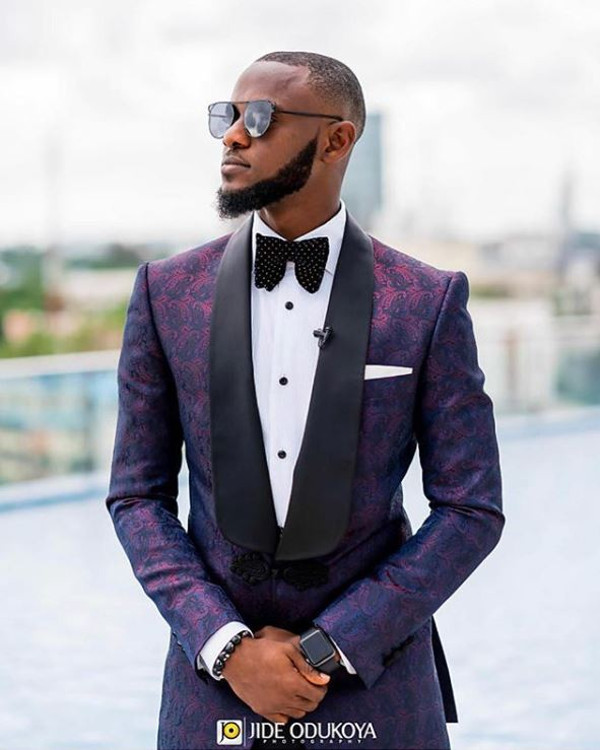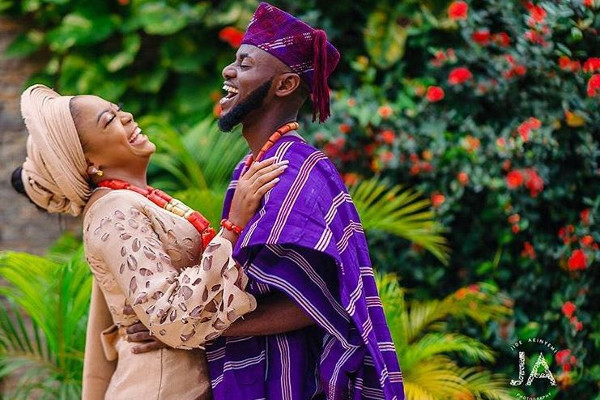 Finally, Ghanaian actor, Chris Attoh got married in Ghana in North Kaneshie, Accra, Ghana. According to Naija.ng, the actor's bride is American based Betty Jennifer. This is his second marriage; he was previously married to Nollywood's Damilola Adegbite.