Last week saw so many celebrity wedding events; Tinsel actors, Ihioma Linda Ejiofor and Ibrahim Suleiman (#ISquared18) announced their engagement; Priyanka Chopra had her bridal shower; Nigerian media personality and entrepreneur, Gbemi Olateru-Olagbegi got married to Femisoro Ajayi (#TheGFShow); supermodel and presenter, Makida Moka got married to Oliver Onyekweli (#MO18xForever); Princess Ayako of Japan got married and more.
Check out all the news you missed last week below;
Another Tinsel wedding is upon us! Nollywood actors, Ihuoma Linda Ejiofor and Ibrahim Suleiman are getting married. The actress broke the internet last night when she uploaded a picture on Instagram of her and a mystery man wearing a hood with the caption #Approved.
Tinsel actor, Ibrahim Suleiman followed on shortly afterwards with this post; 
Linda had a Safari themed bridal shower, which was attended by her best friend and colleague, Adesua Etomi-Wellington. 
If you missed the #NBWithLove wedding last week, we don't know what to tell you. #NBWithLove has literally been trending since photos of the groom and his aso-ebi squad including Davido hit the internet.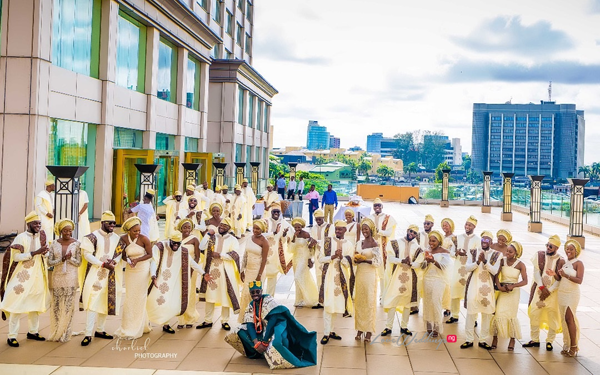 Check out the #NBWithLove crew here
Priyanka Chopra's wedding activities kicked off last week with a bridal shower hosted by the bride's friends, Mubina Rattonsey and Anjula Acharia. The actress is set to wed Nick Jonas soon.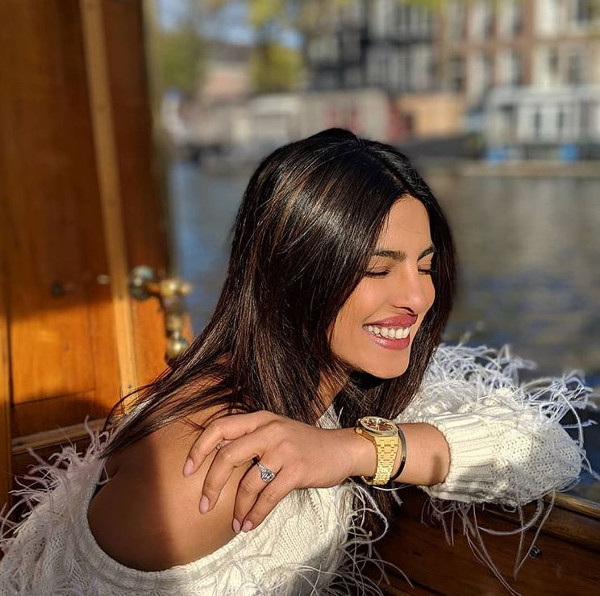 We spotted Nollywood actress, Mercy Johnson-Okojie looking regal in this purple traditional bridal outfit.
Media personality, Gbemi Olateru-Olagbegi got married to Femisoro Ajayi over the weekend. Their 2-in-1 wedding day kicked off with their traditional wedding followed by the wedding ceremony and reception. 
More photos from #TheGFShow here
Supermodel and media personality, Makida Moka got married to Oliver Onyekweli. She shared photos from her pre-wedding shoot on Instagram on the 30th of October 2018 ahead of her traditional and white wedding.
The #MO18xForever traditional wedding held on Friday, the 2nd of November, 2018 and their rustic themed white wedding held on Saturday, the 3rd of November 2018.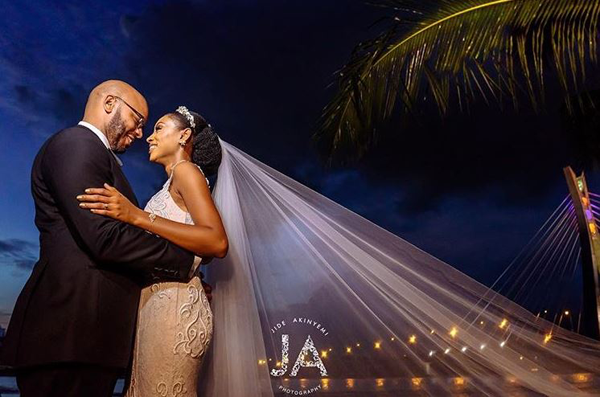 Would you give up your royal title and status for love? Princess Ayako of Japan did. The royal got married to businessman, Kei Moriya, in a ceremony at Tokyo's Meiji Shrine. According to the rules of Japan's Imperial House, female members of royalty have to surrender their title if they marry a commoner. 
Princess Ayako should be alright though as the ABC reports that she'll receive a lump sum of $1.3 million from the state after her wedding. This payment is to ensure she can maintain her high standard of living after surrendering her royal status.
Star boy, Wizkid performed at a wedding in India. According to Punch, it is alleged that the star was paid a grand sum of 245.9 million naira for his performance.
According to a number of online posts, actress, Nkechi Sunday Blessing got engaged on set to her boyfriend, Elijah Tolulope Rotimi. Here's a video of how the filmmaker, actor and director popped the question while we countdown to #ORIN2019.
The Ooni of Ife and his bride, Prophetess/Evangelist Shilekunola Moronke Oluwaseyi Naomi are still very much in honeymoon mode. This video shared on Wedding Digest Naija's Instagram page shows Prophetess Naomi introducing her husband as 'the most handsome man in the whole universe' to a congregation
Let's end this week's post on a LOL note. Twitter user, Jenna shared that her cousin's boyfriend proposed but her cousin didn't have her nails done so she came up with a solution. Check it out! 
My cousin's boyfriend proposed to her but she didn't have her nails done lmao pic.twitter.com/FUwwplzkYg

— Jenna (@goodgaljenjen) November 3, 2018
Picture credits: ABC | Instagram