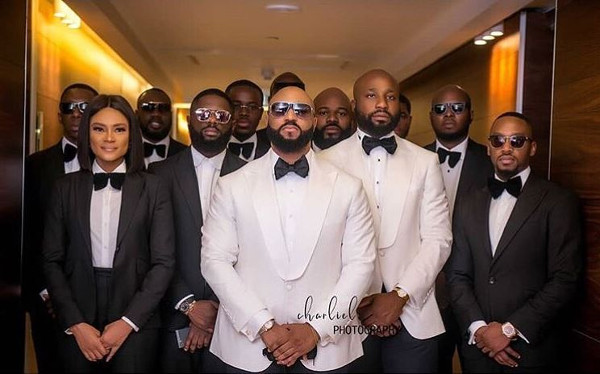 You know how much we love the Groomslady and Best Woman trend at Nigerian weddings. In 2018, we saw a number of couples embrace this trend so we are proud to present pictures of 20 Nigerian weddings that had a groomslady or best woman in the bridal party.
#BoluKedei4Eva: Ajifa Atuluku (@ms_ayjay) was a groomslady at Boluwaji and Kedei's #BoluKedei4Eva wedding. Shewore athree piece suit by Afolabi Adeokoya (AMA Lagos).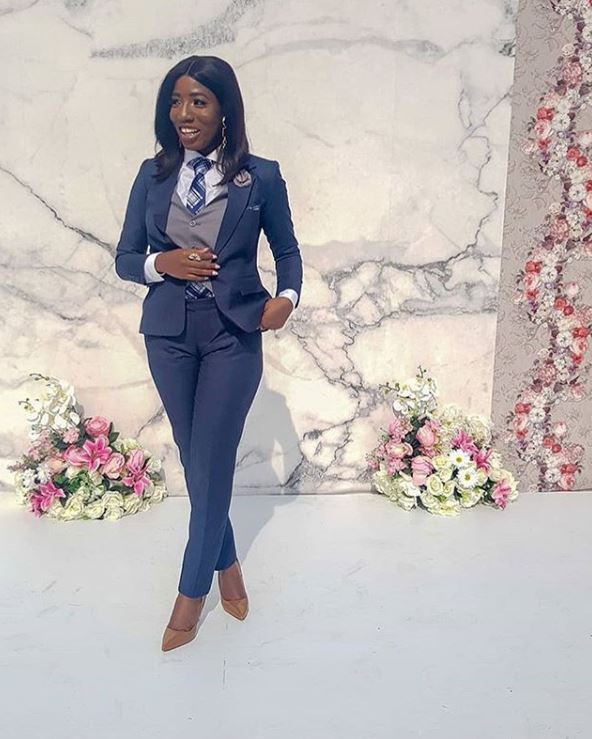 #TheBags18: Dr. Adebusuyi Annetta (@dat_multitalented_doc) was a groomslady rocked this look with a train designed by Toyin Lawani of Tiannah's Place Empire at #TheBags18 wedding.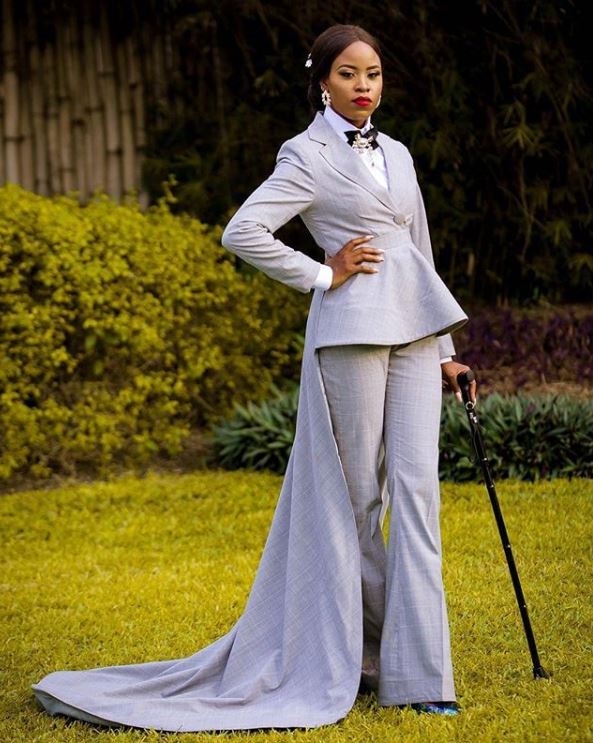 #TYTheKnot2018: Tokunbo and Abayomi's #TYTheKnot2018 wedding had a groomslady, Aramide who looked dapper in Kimono Kollection.
#Asewereniseoluwa: Wofai was a groomslady at Chef Fregz & Kemi 'Lala' Akindoju's #àṣéwẹ́rẹ́niṣẹ́olúwa wedding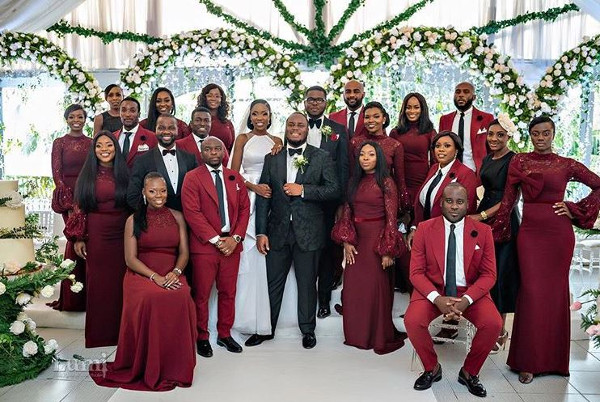 #TheGFShow: At Gbemi Olateru-Olagbegi and Femi Soro's #TheGFShow wedding, singer, Simi and beauty influencer, Lola OJ were grooms ladies
#TomiLeks18: Tomisin and Milekan had two grooms women on the #TomiLeks18 bridal party.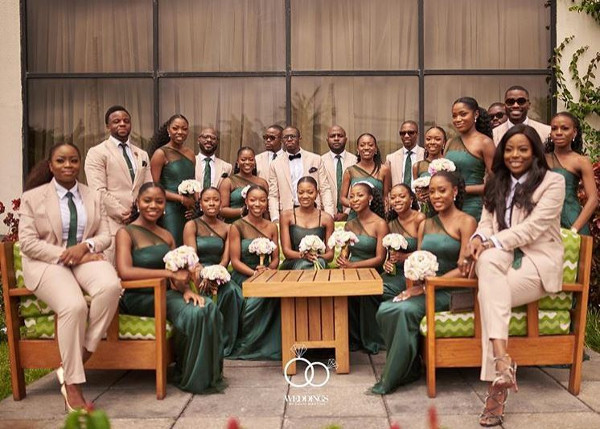 #CSquad18: Kel and Chidera had a groomslady who rocked a blazer, bow tie and a skirt at #CSquad18.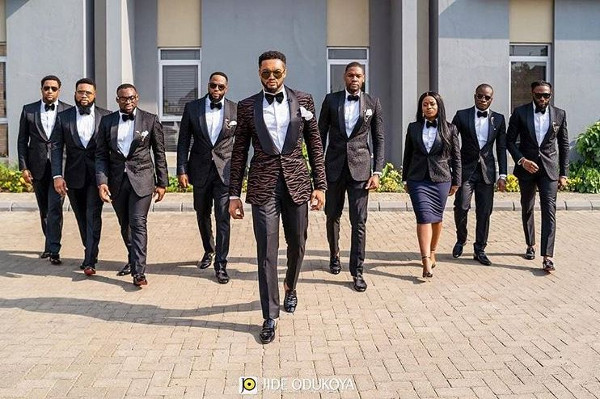 #JandD2018: Nigerian designer, Toju Foyeh was a groomslady at #JandD2018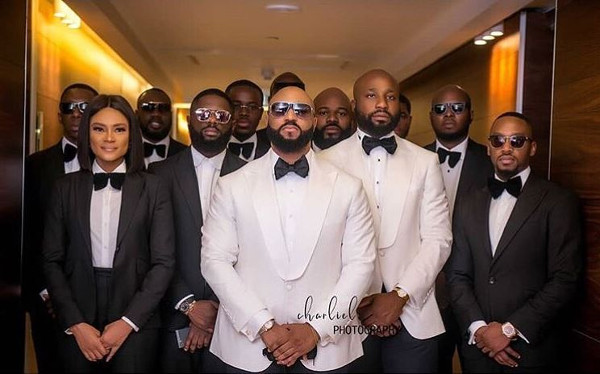 #MeetTheAtos18
#JKay2018: Bolajoko and Kayode had groomslady, Opeoluwa in the groom's squad. She wore a suit by Kimono Kollection.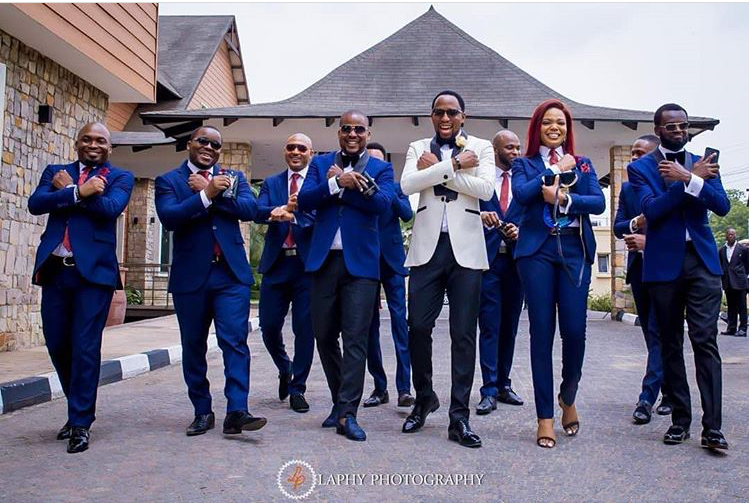 #TheVibesWedding18: We spotted a groomslady at DJ Consequence and Olayemisi Williams' #TheVibesWedding18 wedding.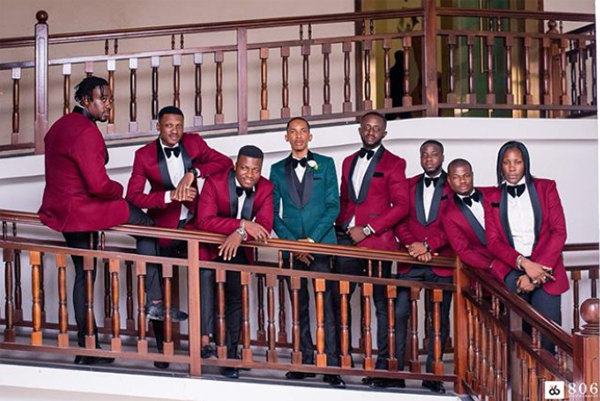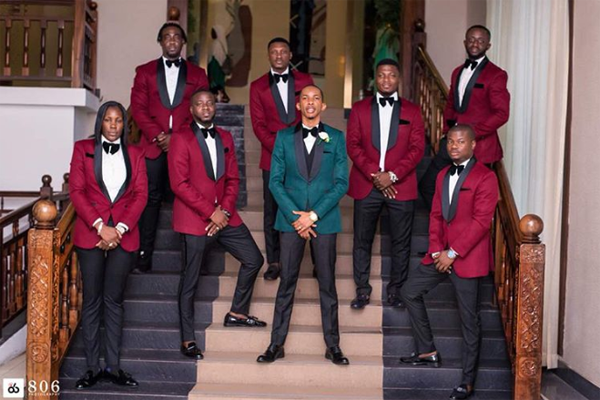 #RemyMa2K18: Maame and Jeremy had a groomslady
Izzie Isoken & Henry's Wedding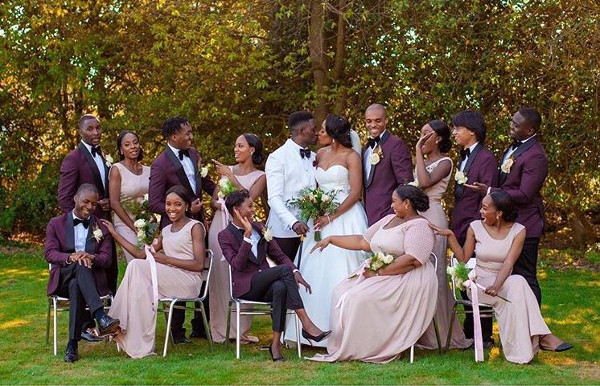 #ForeverSNO: Groomslady Ify Osakwe wore Mai Atafo for her groomslady role at #ForeverSNO