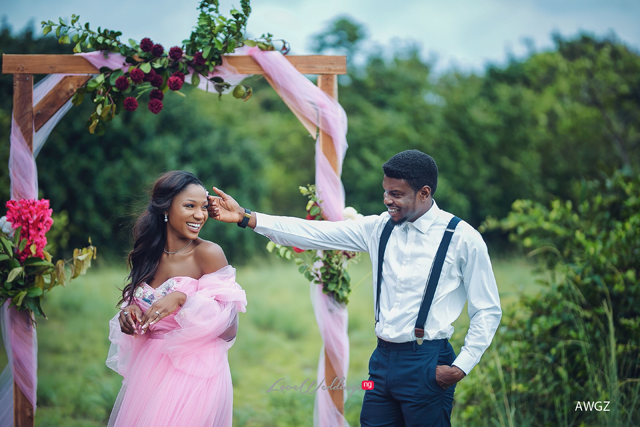 Shola and Bunmi are getting married on the 19th of October, 2019. The couple had a stunning pre-wedding shoot with one of our favourite Nigerian wedding photographers, Moyo from Awgz. Read the #EleShUnion love story and see photos from their pre-wedding shoot below.
Bunmi and I attended the same university (Covenant University); we both knew each other but we never spoke. He was three years ahead of me. He was popular because he was the head of the dance group that everyone loved so much in school.

Two years down after I graduated in 2015 (here's the funny story), I got a call from my mum that I had to rush down to take her to the airport while I was at a wedding. Imagine going to the airport all dressed up like that. I didn't have a choice so I drove down and picked up my mum.
At the airport, while my mum was checking in, I was waiting for her then suddenly I heard a voice from behind me saying "aren't you overdressed for the airport." Then I turned and I saw him. I was like "you"!

At that time I was in a relationship so we just talked and that was it. We didn't exchange numbers or anything.

After that day, Bunmi followed me on all social media platforms. We had few chats but I mostly never replied. He really tried. (you know he had to chase me lol)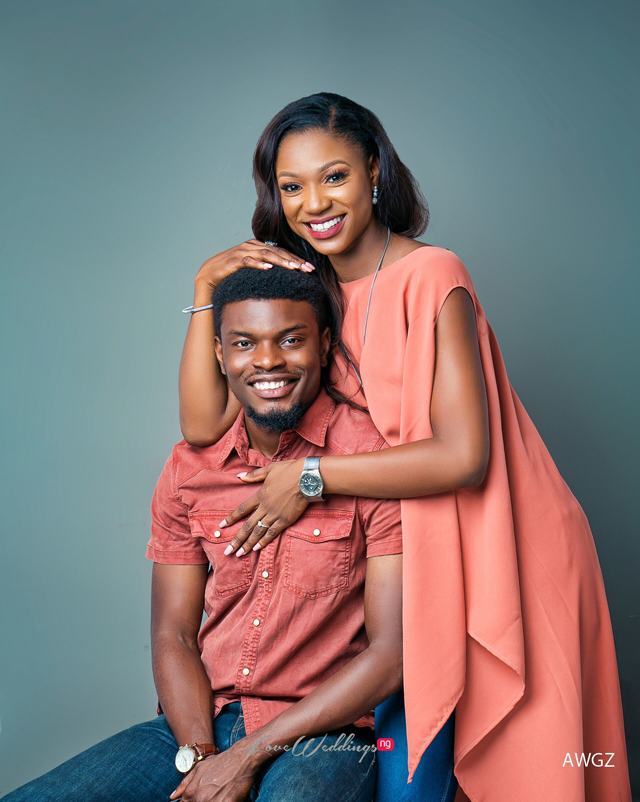 Two years after, (I was single at this time) on a very beautiful morning at work (AXA Mansard), I parked at the car park and I was ready to cross the road to get to my office on Ahmadu Bello very close to Eko Hotel.

Unknowingly to me, Bunmi was working at Inter-switch, so he was just making a turn to get to his office and that's when he saw me crossing the road and thats how it started. He saw me stopped then asked me for my number and here we are, counting down to our wedding and marriage.

Our love is one that grew softly, no rush, because we started off as friends and it became a something so beautiful! We're both blessed to have each other and we are grateful to God we met each other.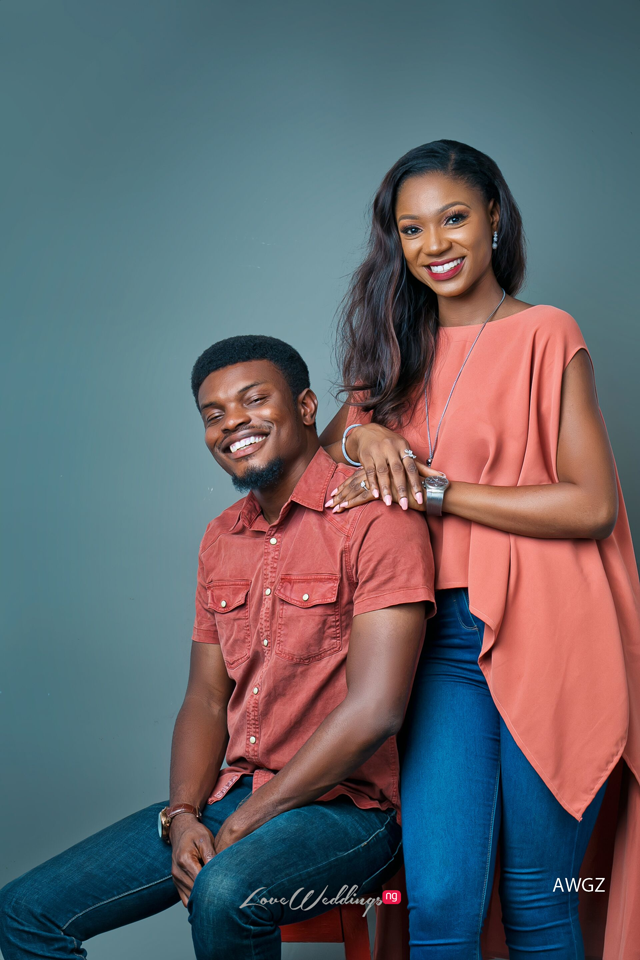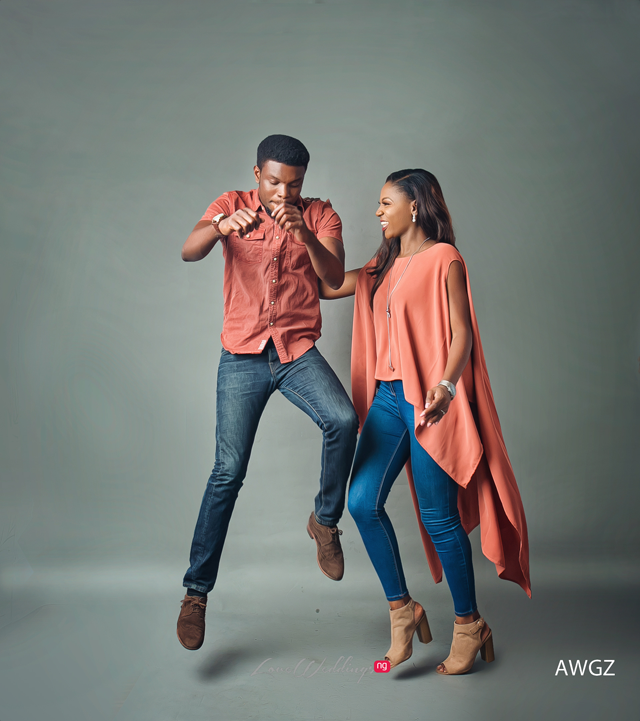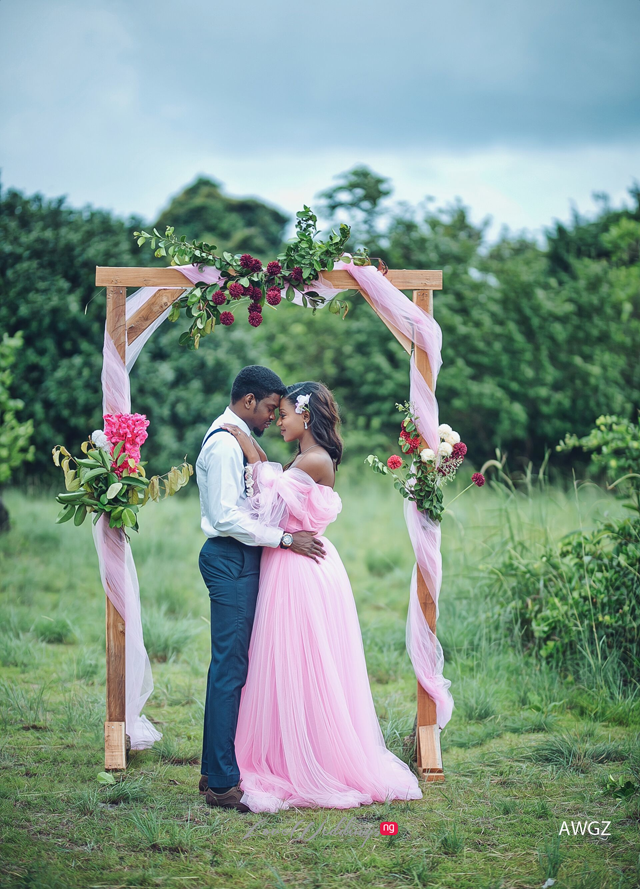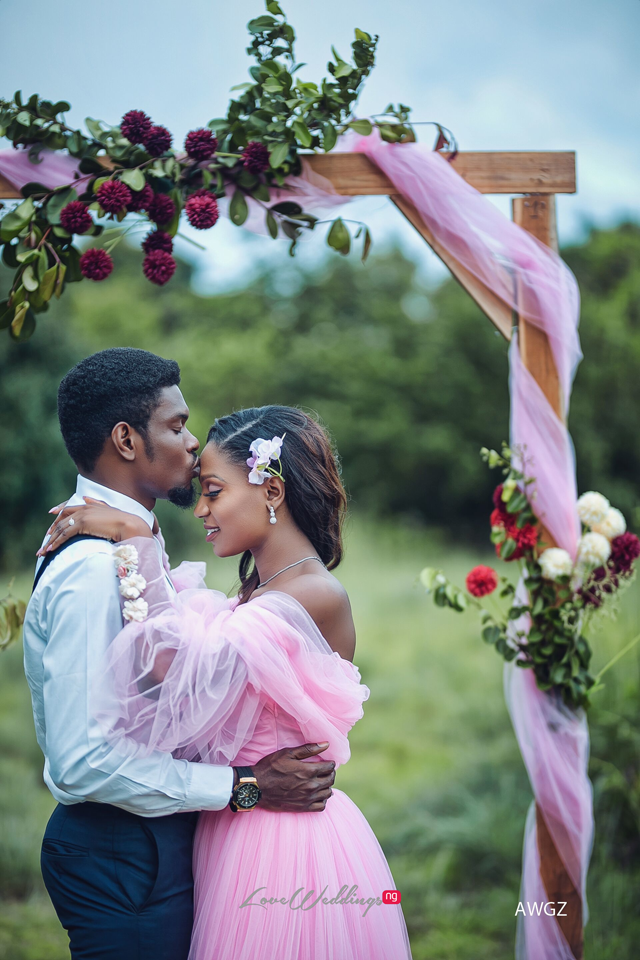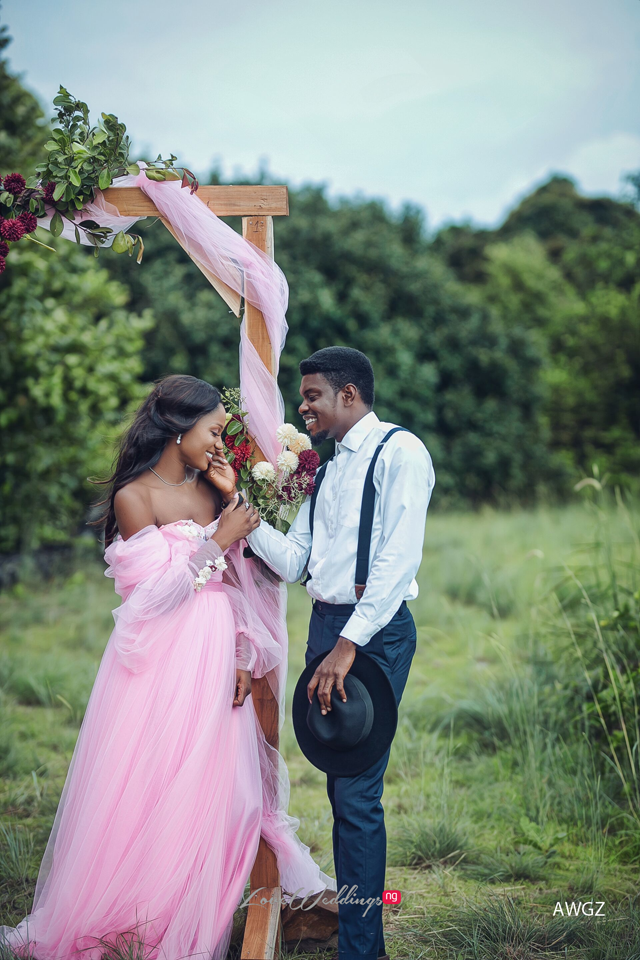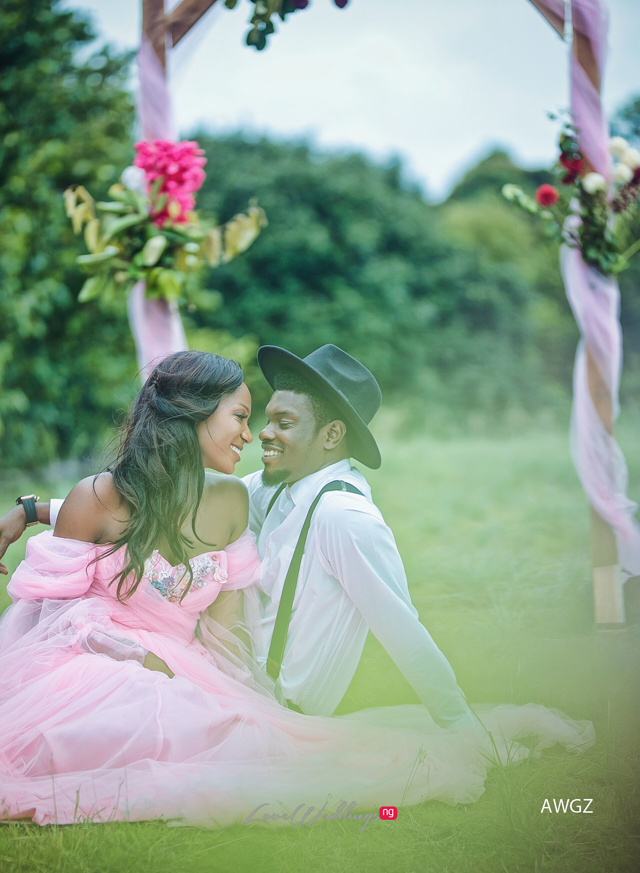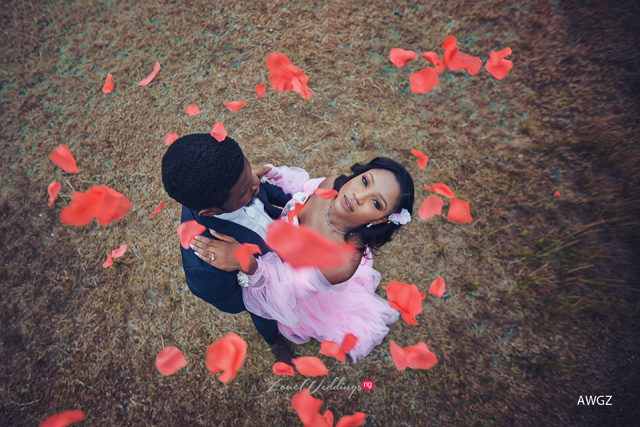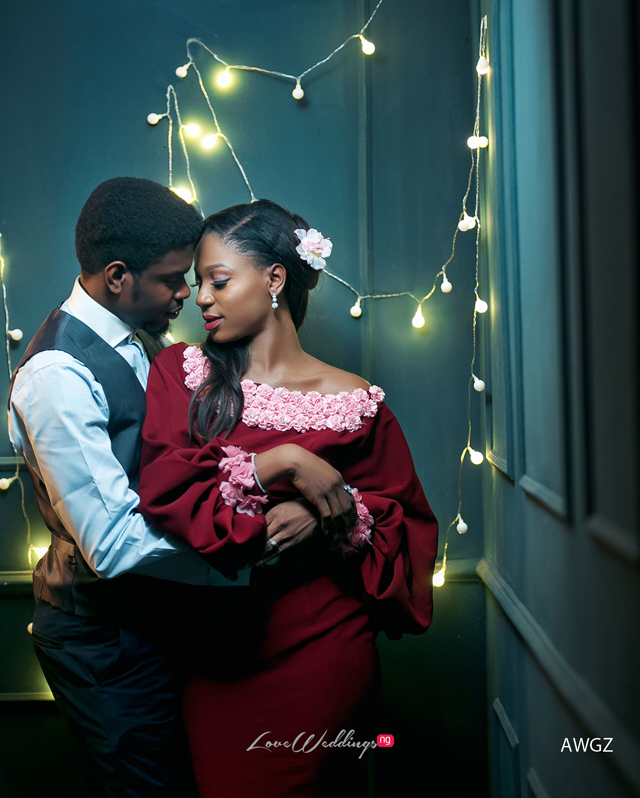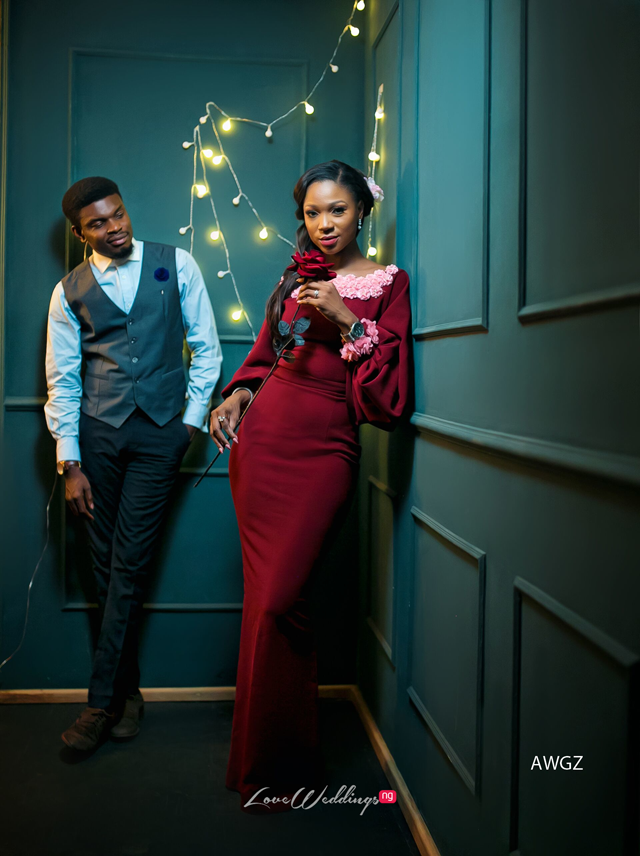 Vendors
Photography: Awgz
Videography: Ladi Milan Films
Dress: Myra Woman
Makeup: OT Inspiration