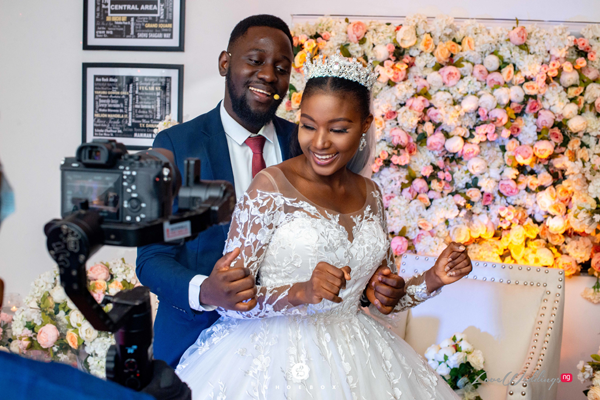 Zoom weddings are definitely re-defining weddings as we know them and Nigerian couples and wedding vendors are embracing this new trend. Earlier this month, we witnessed the first Zoom wedding ceremony at the Harvesters Church in Lekki, we got Zoom wedding guest outfit inspiration from Angela Obasi. Even with the Zoom weddings we've seen outside the country, all the couples seem to be halting their celebrations at the ceremony or the joining. What about the reception?
This problem statement inspired a group of Nigerian wedding vendors, who agreed to come together to show that couples can also have an online wedding reception if they wish to. This is particularly relevant considering the current restrictions placed on events as a result of the COVID-19 pandemic. The historical online wedding reception had everything you'll normally have at a physical wedding reception – a makeup artist, a wedding MC, wedding games, a DJ, even a caterer and they all worked virtually. We caught up with the planners, Veez Events who shared how they were able to achieve this while adhering to the current guidelines including social distancing.
Read our exclusive interview.
Tell us about this historical online wedding reception.
It all started with My Dream Wedding Party, an initiative put together by Veez Events to showcase vendors and how they work with intending couples. We bring vendors together to showcase their services for free in a demo wedding that has all the flare and glamour of a real wedding.

The second edition of My Dream Wedding Party was meant to hold on Easter Monday, the 13th of April but it had to be cancelled due to the lockdown. One day, we were having our weekly brainstorming session on Zoom and a member of the team talked about a zoom joining ceremony and we thought why wasn't there a reception and we got talking about the intricacies of having a wedding reception online.

After lots of arguments, we reached out to a tech genius, Mayor Events and together, we decided it was possible. Then we had the tough question – which client would agree to use their wedding for this experiment?

So we decided to take My Dream Wedding Party 2 online. We discussed with various vendors and got a few willing to lead the charge and make history. The makeup artist, Bookie La Vida suggested a DIY kit & service for brides, where she'll guide the bride through her makeup via a video call.

We worked with a logistics team to help deliver the wedding gown and accessories and everything to the bride in her house. They also delivered food and small chops and drinks to selected guests around Abuja.

The MC was in his house. The saxophonist played from his house. The DJ played from home.

The decorator, White Crystal Decor did a set up at the venue (Nicotel Apartments) with no one present.

During the event, the photographer (Shoe Box NG), videographer (Bukashot Pictures) & light, effects & tech set up (Mayor Events) were present to cover the event while we (Veez Events) were always present virtually to coordinate every process till the end of the event.

There was a lot of work behind the scenes but despite the lockdown restrictions, we had a team ready to deliver virtually and it was a beautiful experience.
That sounds fantastic. Will these virtual services be available to brides going forward?
That's the idea! Every aspect of the wedding was delivered without physical contact with the models (the bride and groom) or the planning team. So if the COVID-19 restrictions last longer; it's an option that'll be available to all brides out there.
You mentioned food and drinks were delivered to guests. How did you pull this off? Did all the guests get their deliveries within the same window or how did that work?
The caterer, Jasnaat Catering and the small chops supplier (Whitneys FNC) prepared the food and small chops that were delivered to guests by our logistics suppliers – Abuja Errand Boys & Trisiki Logistics.

We mapped out the addresses and calculated delivery times so the logistics team had a route plan, which ensured delivery to all guests in under an hour. We delivered food and drinks to 20 addresses restricted to the city centre.

For a real wedding with guests scattered across the globe, we have already have a unique plan for delivery.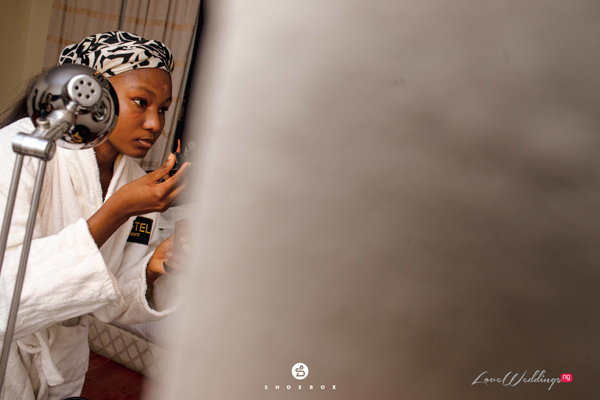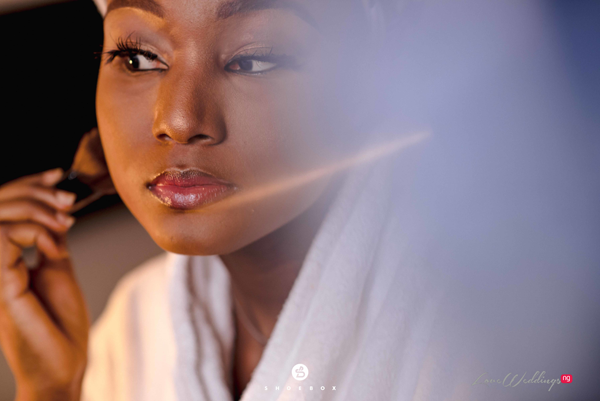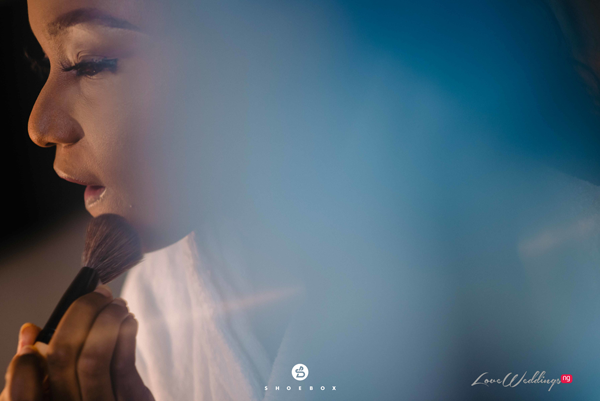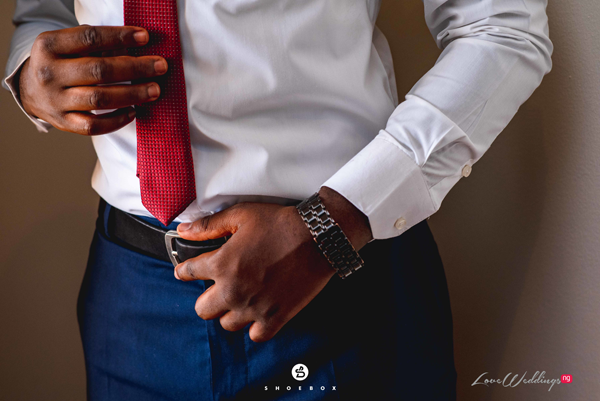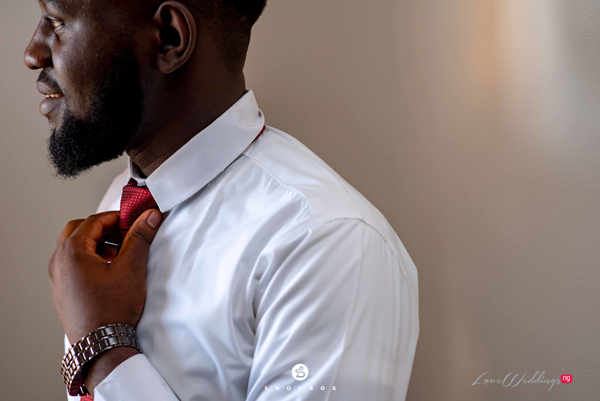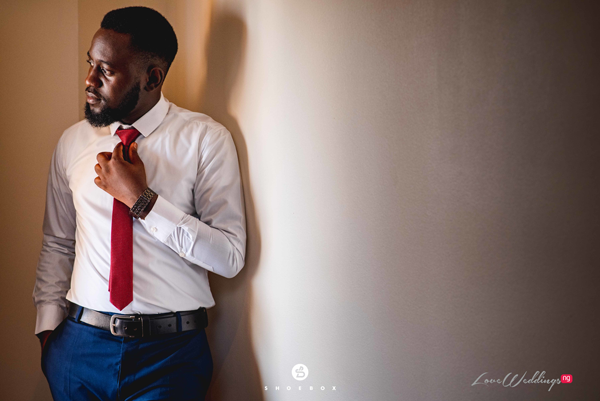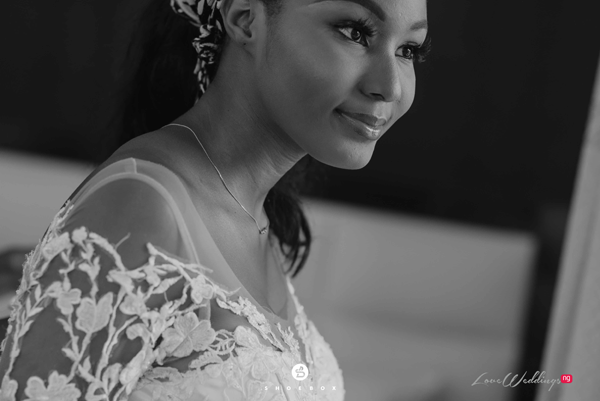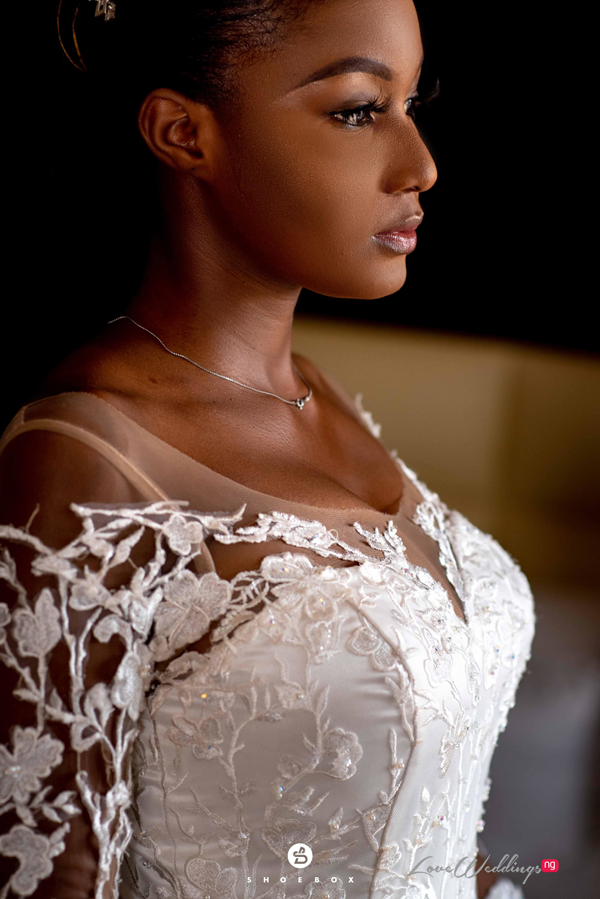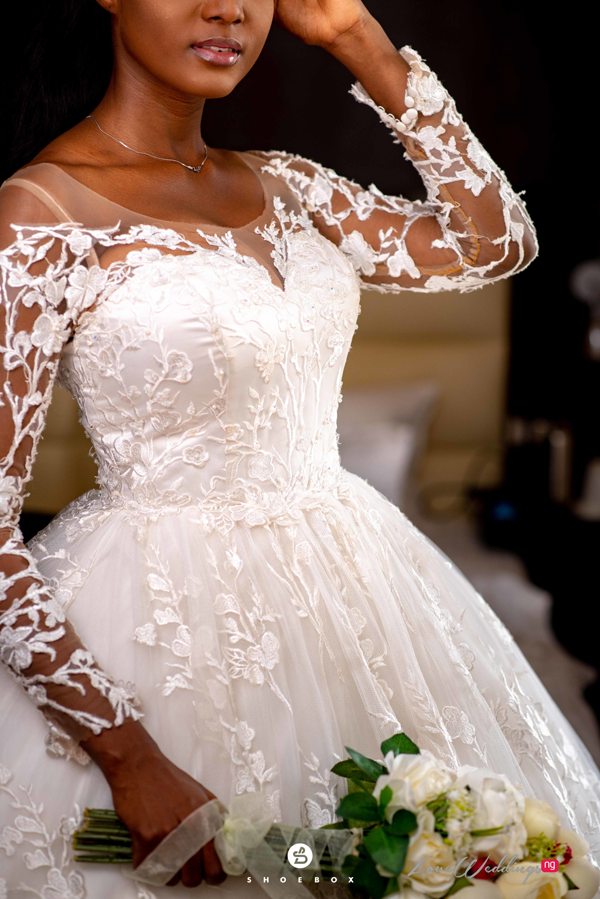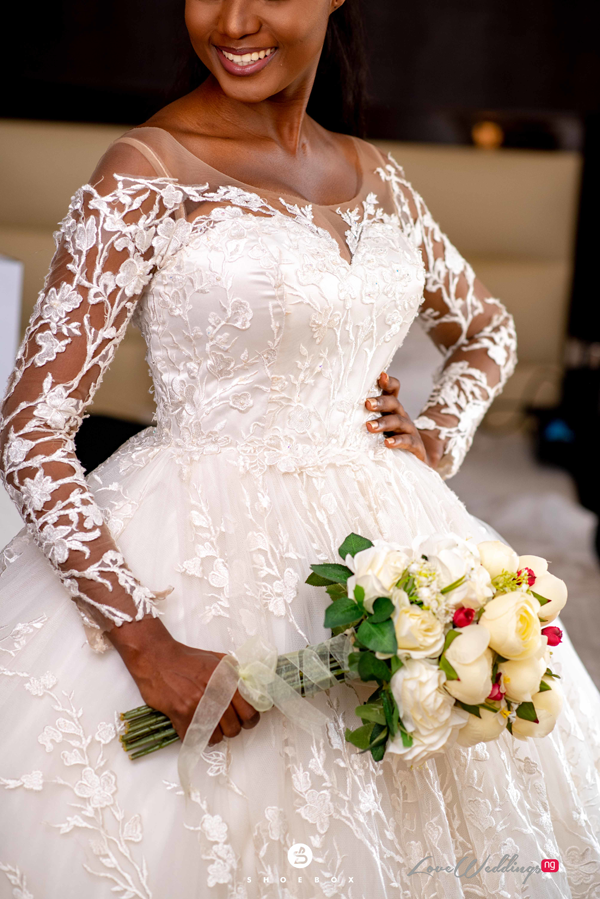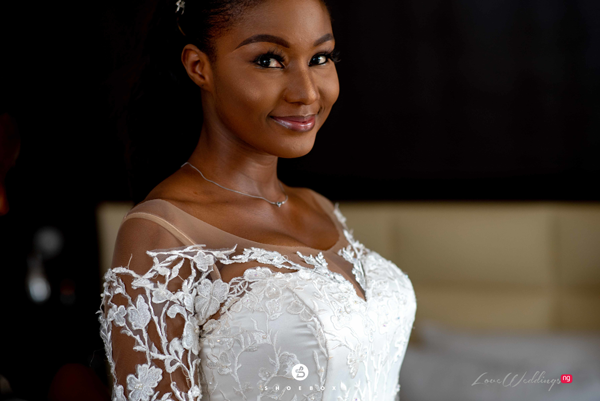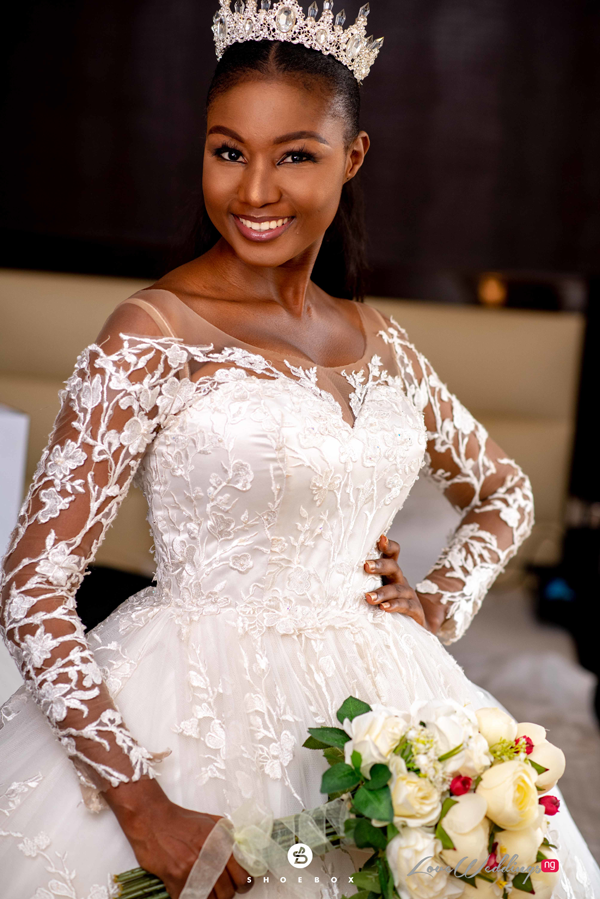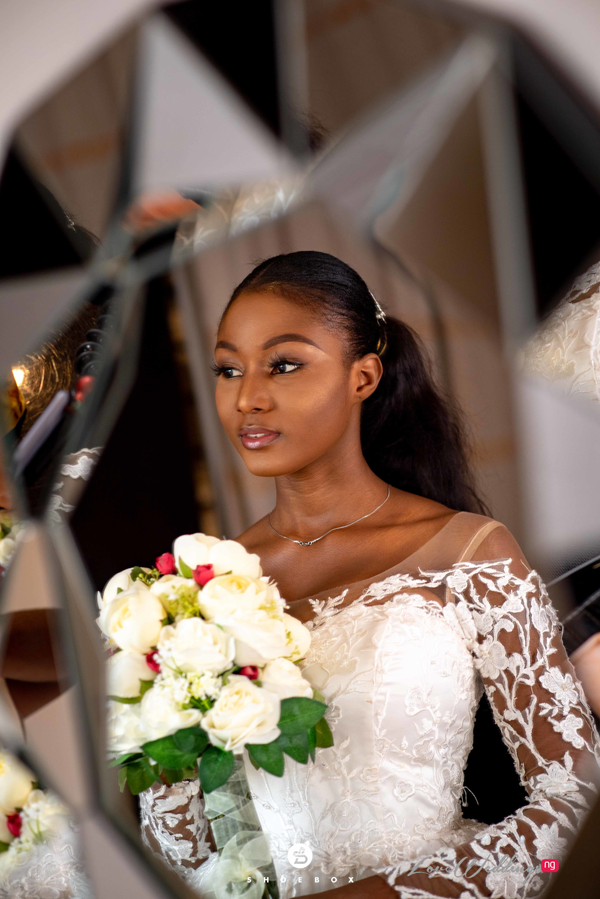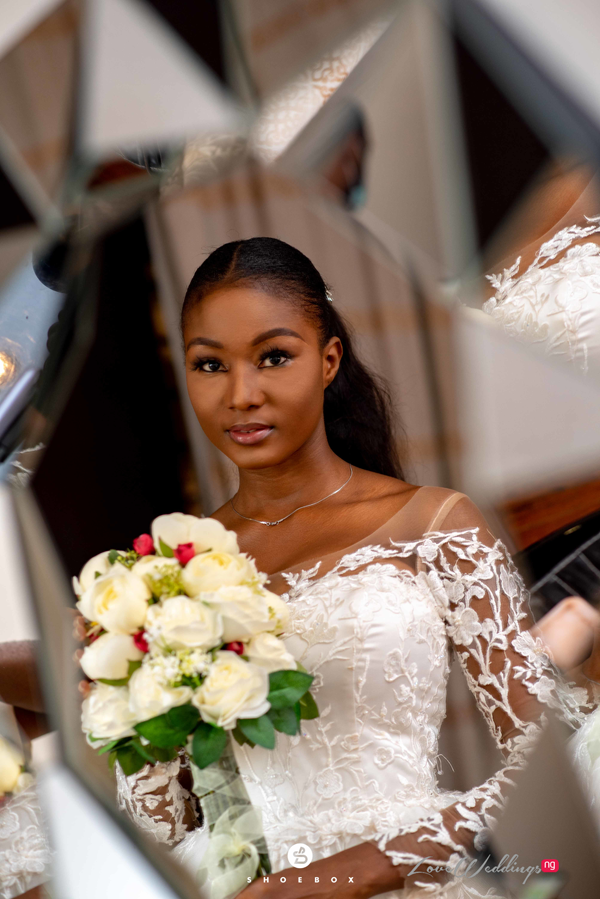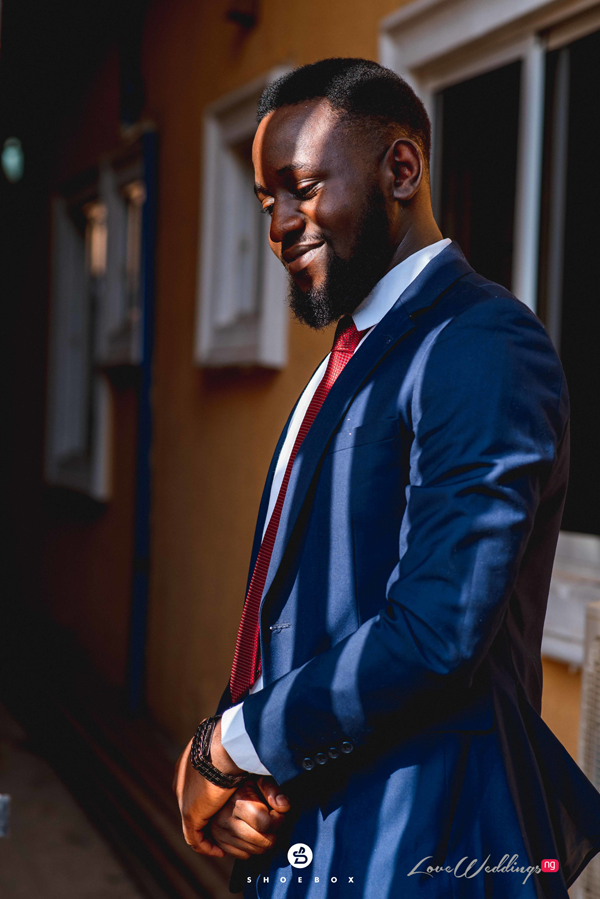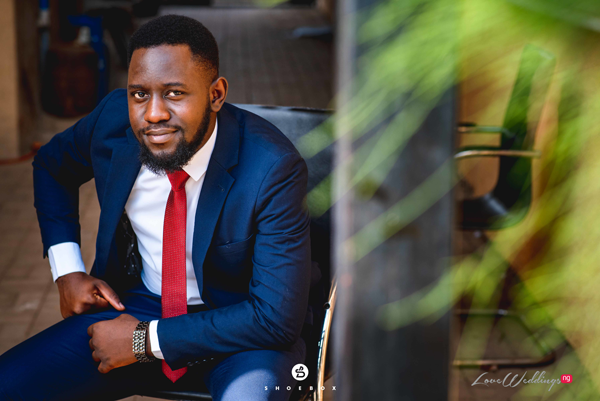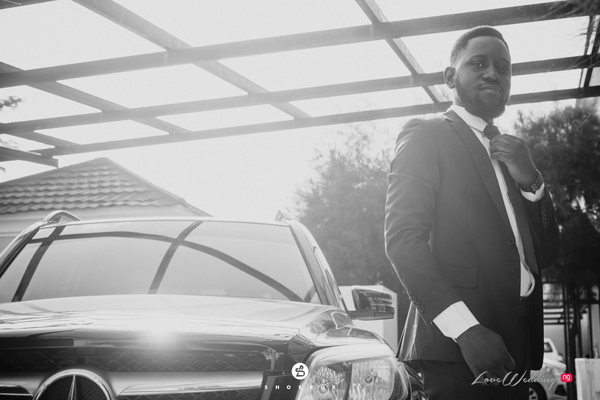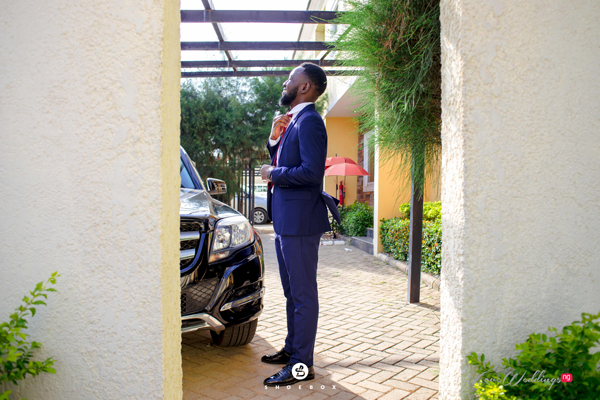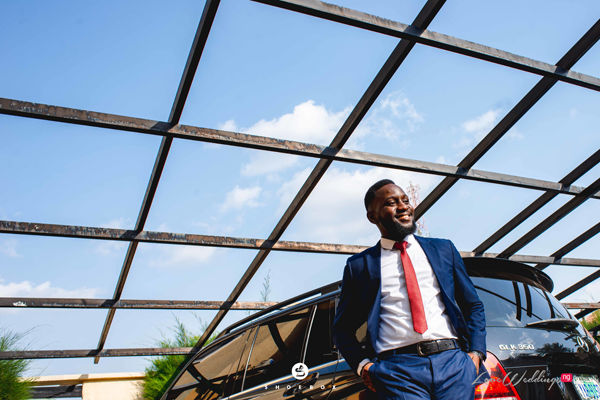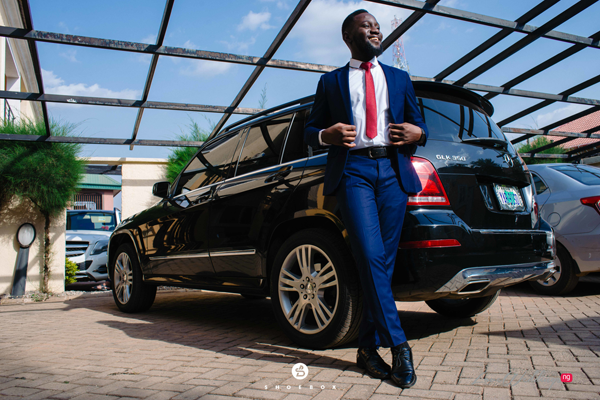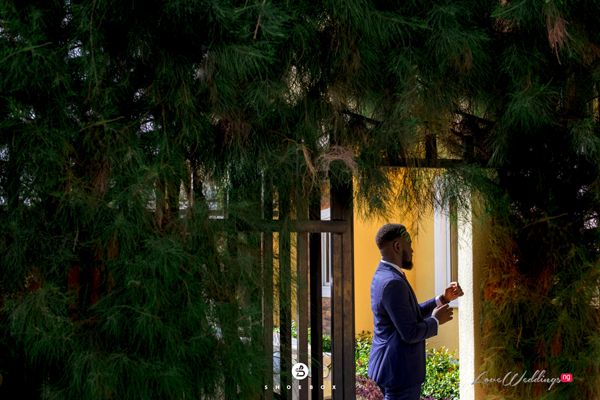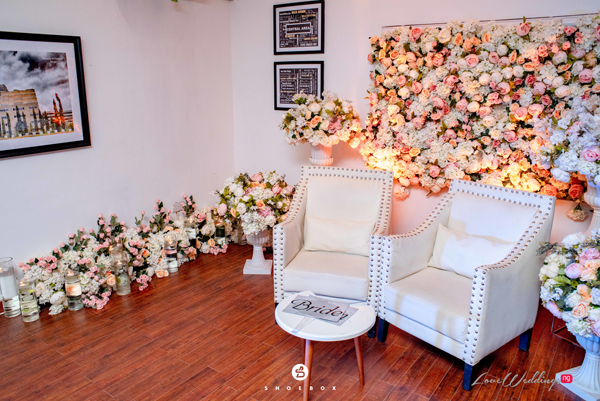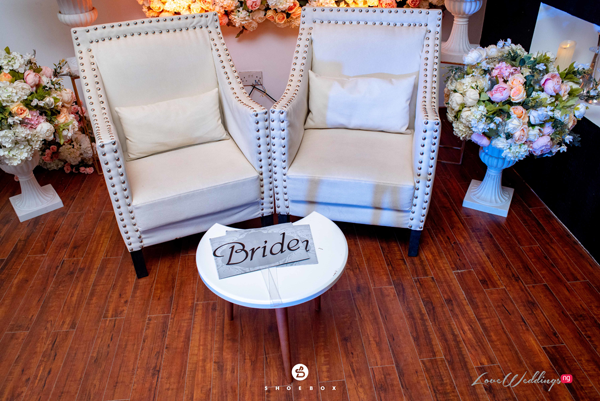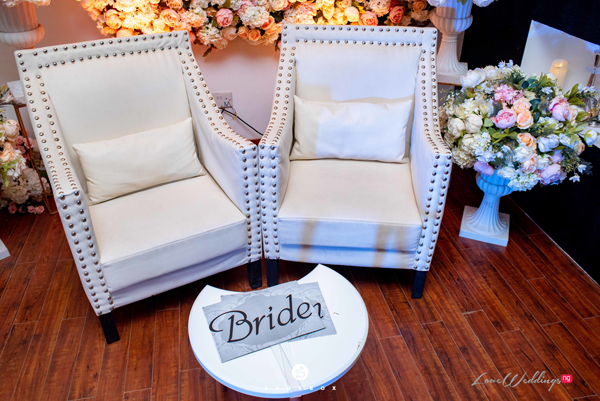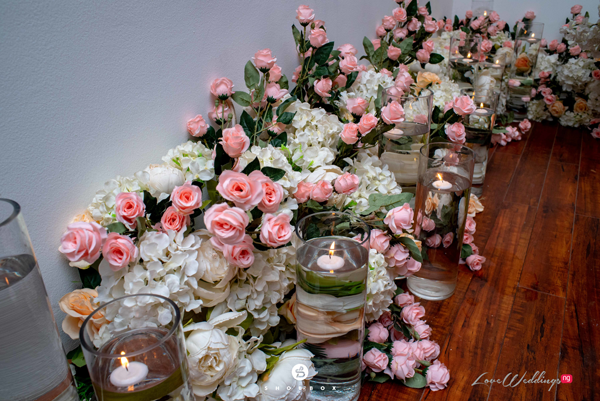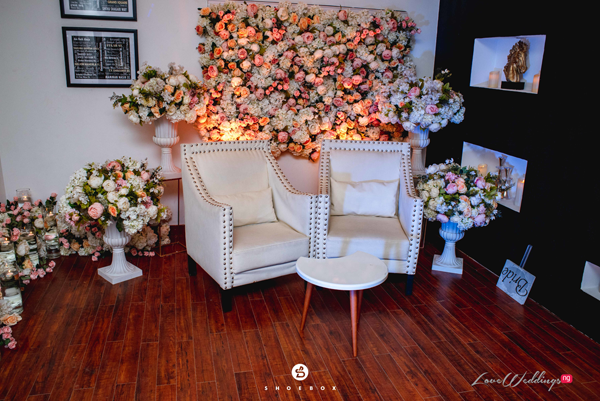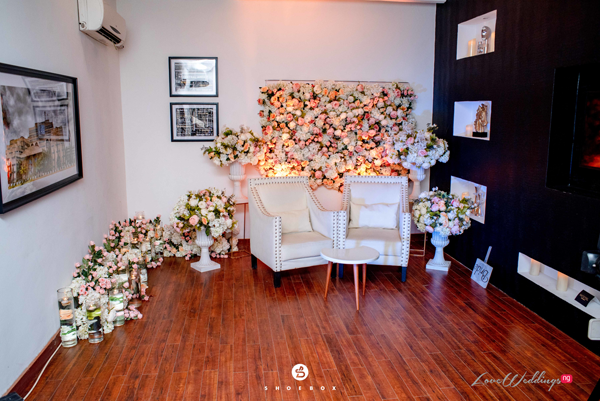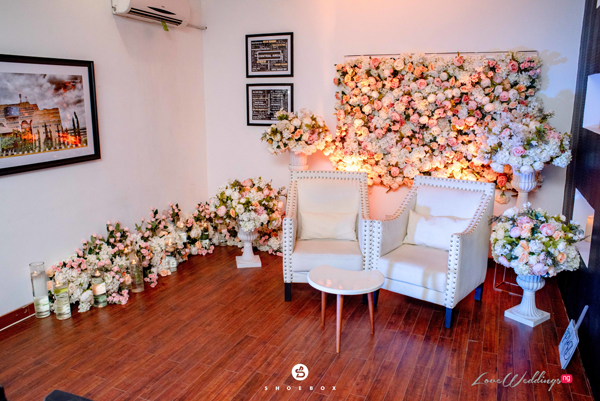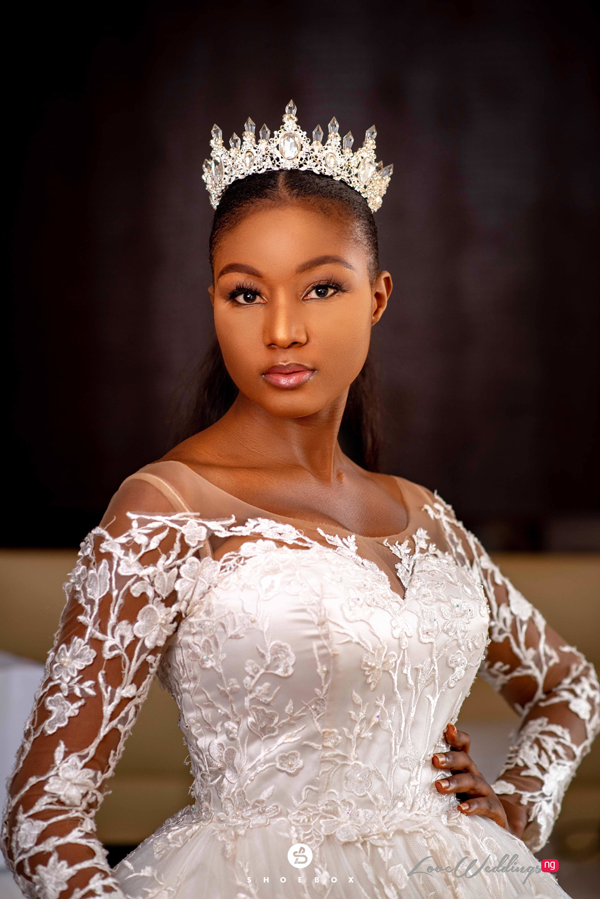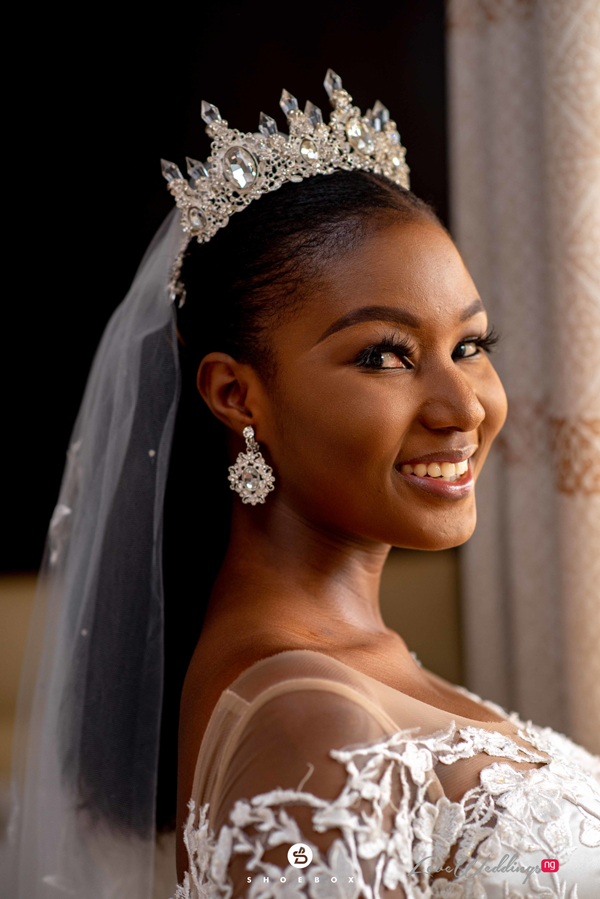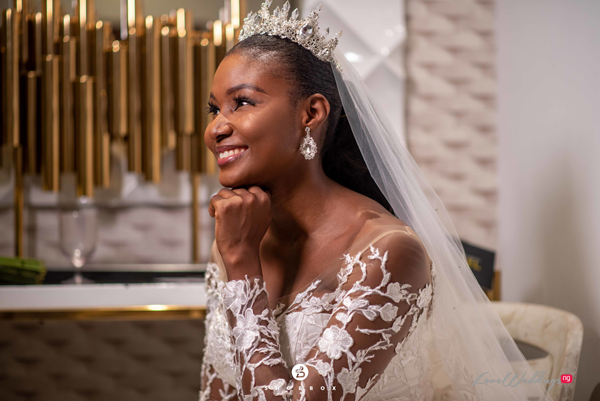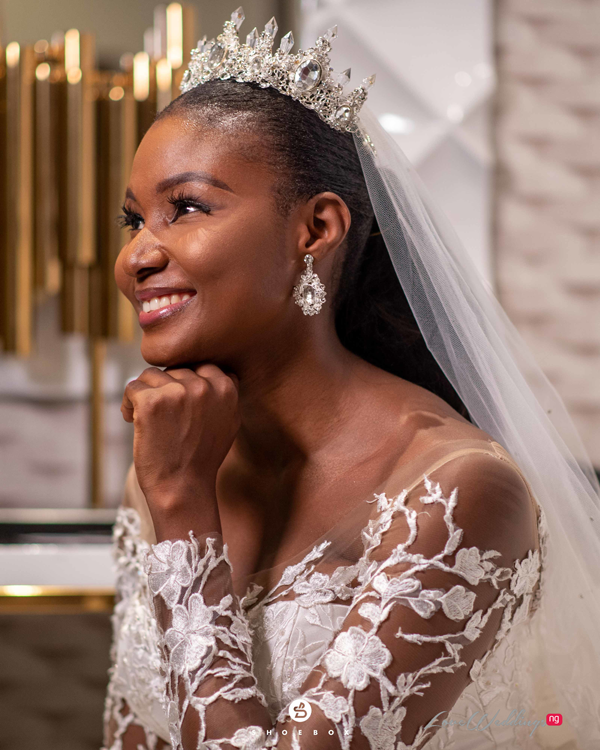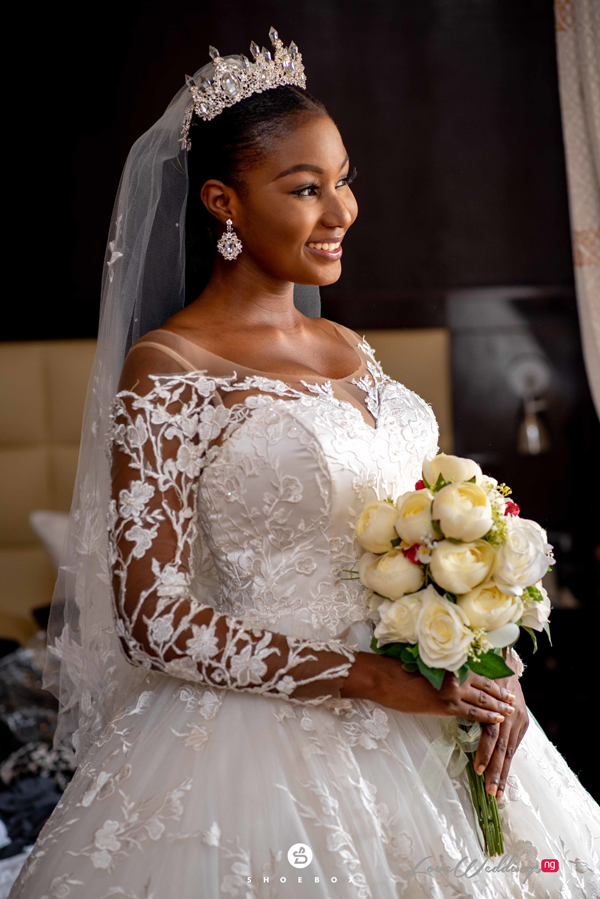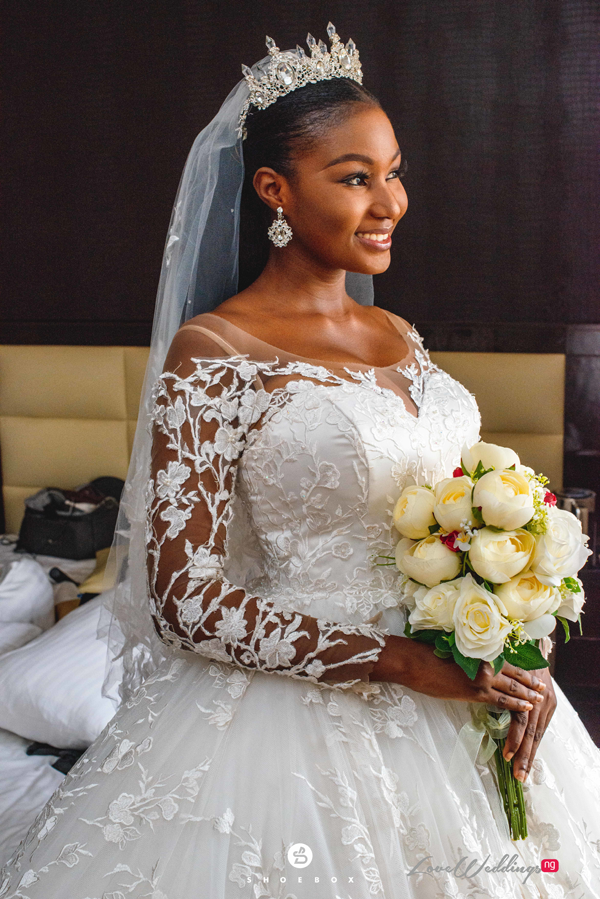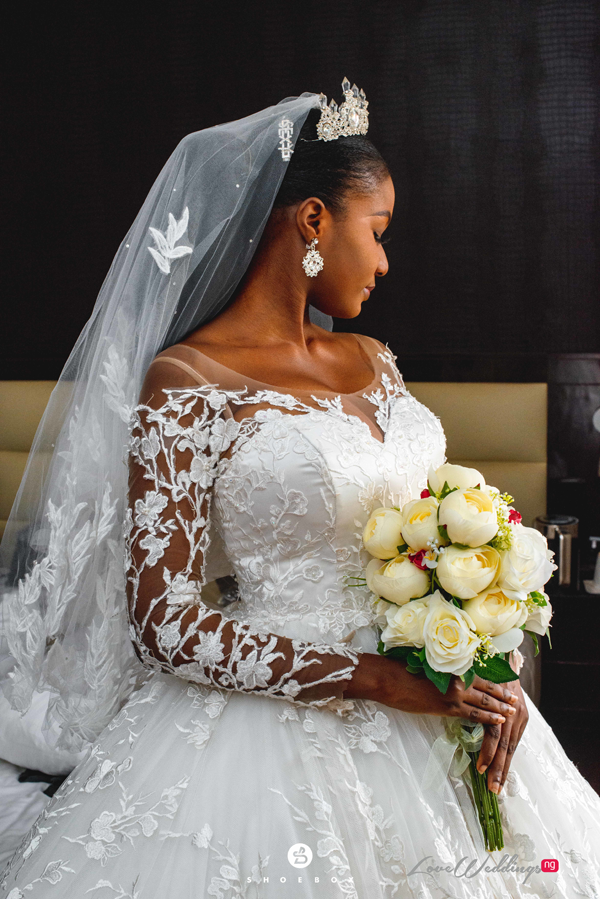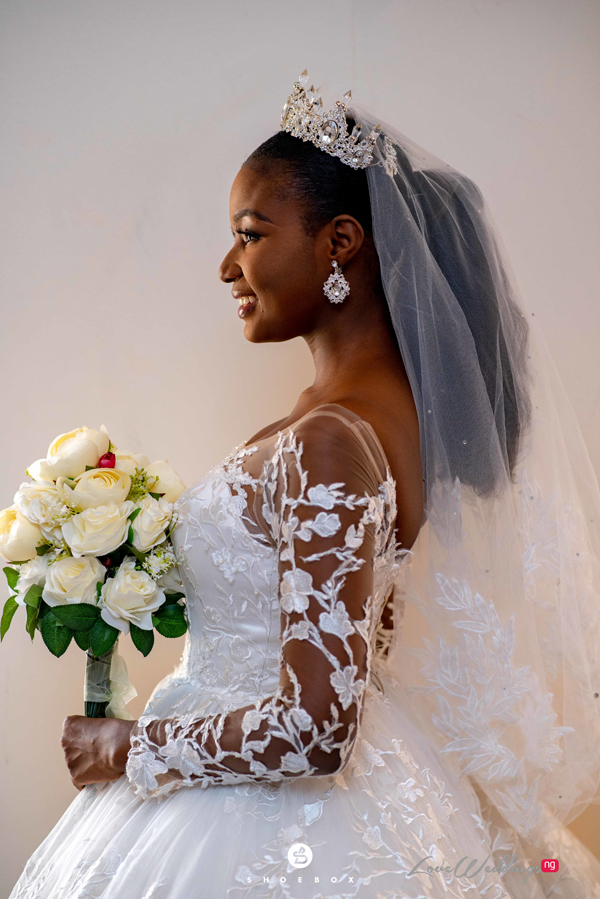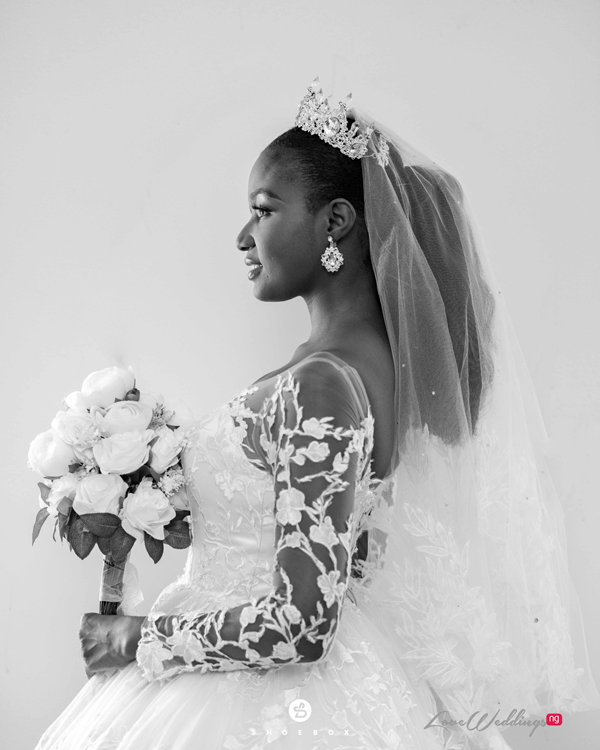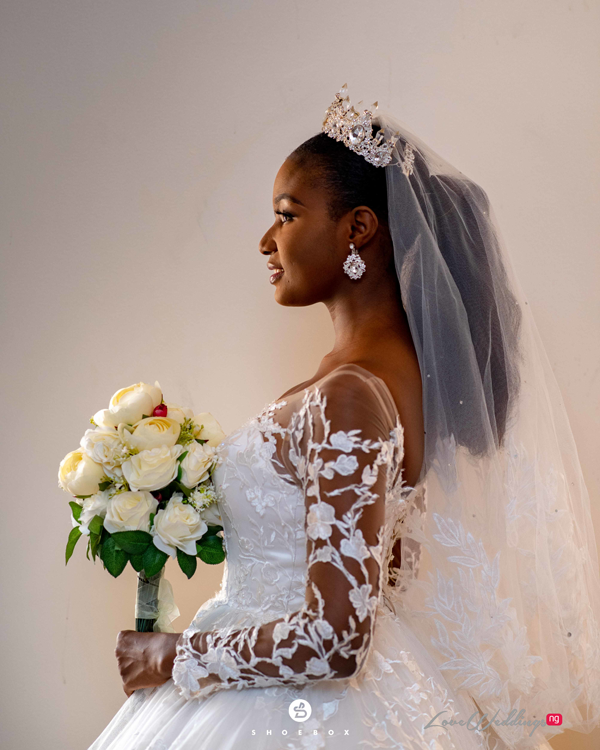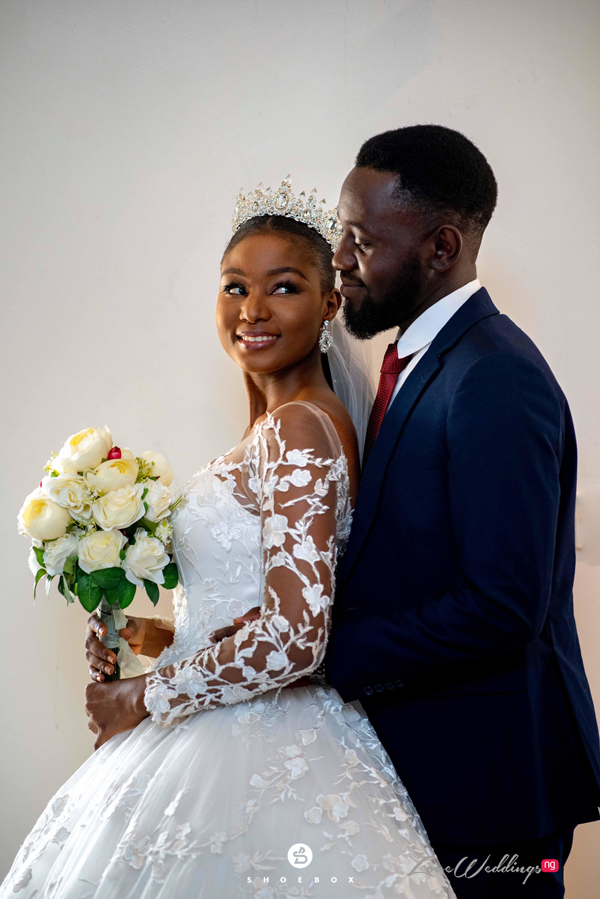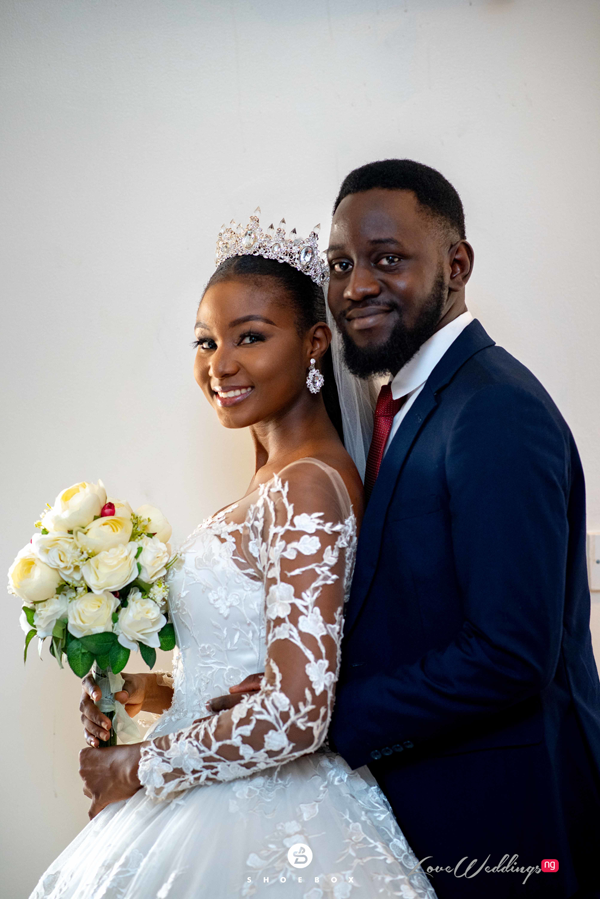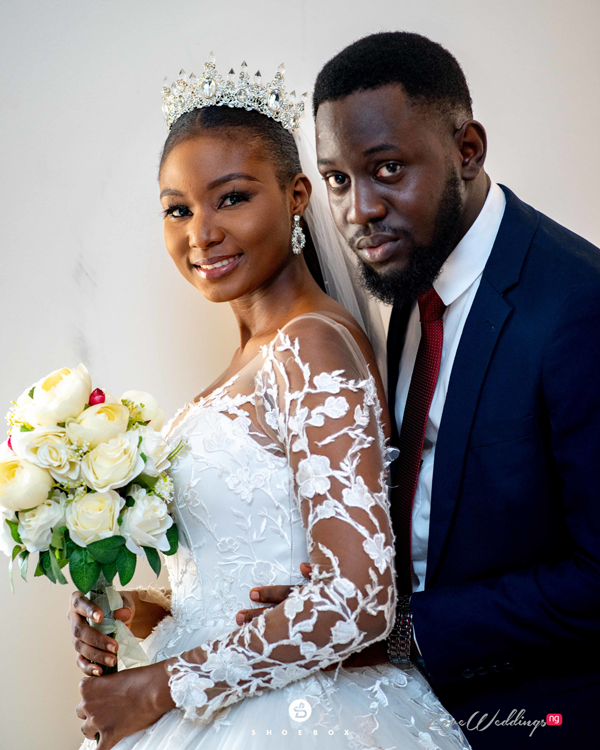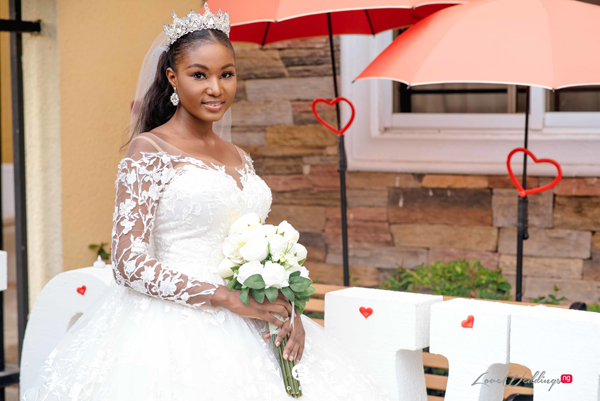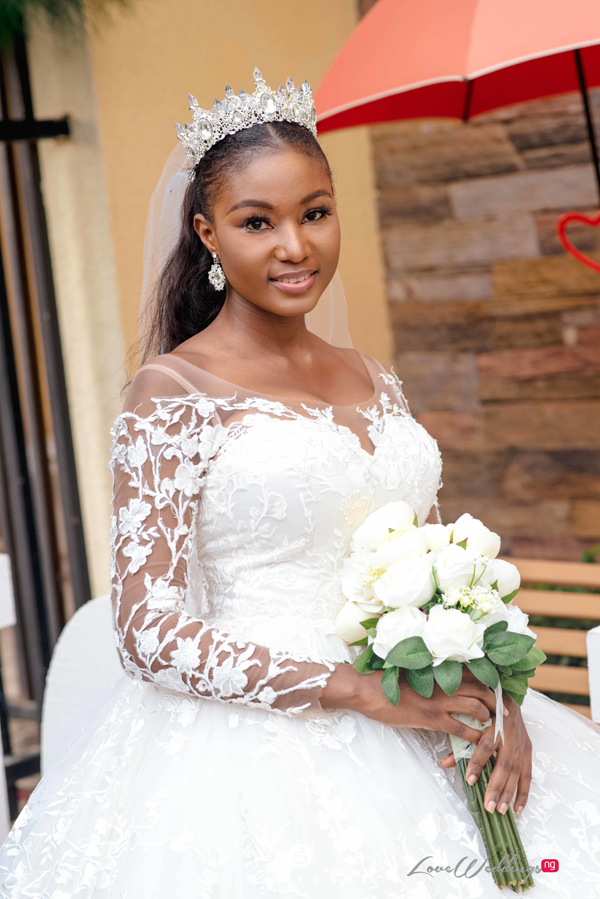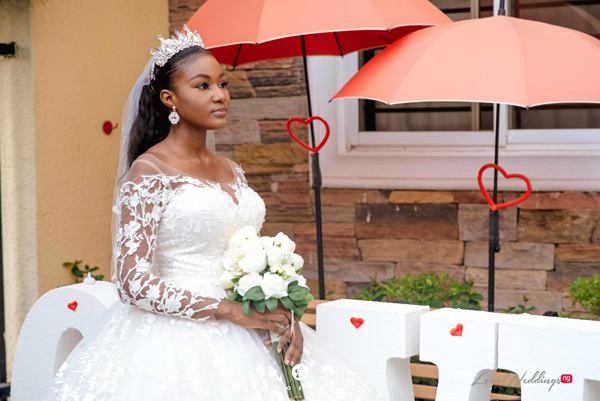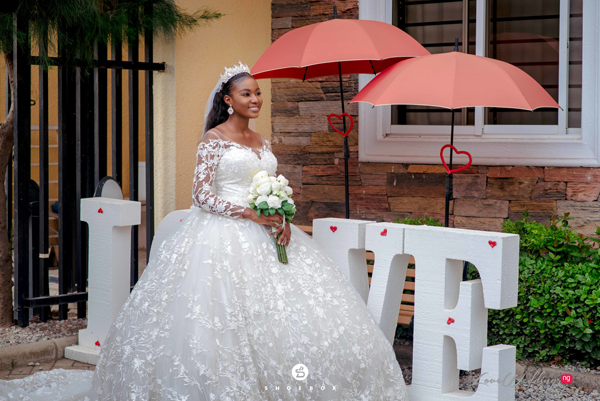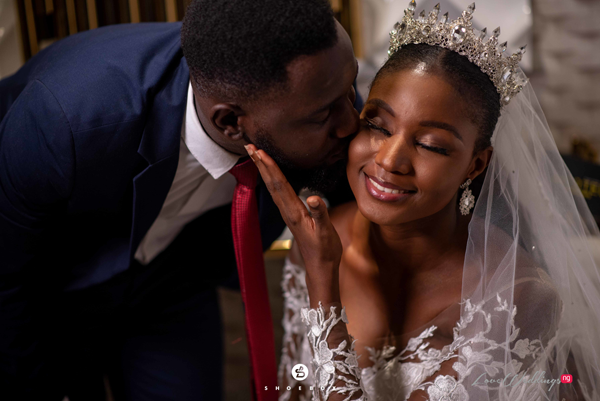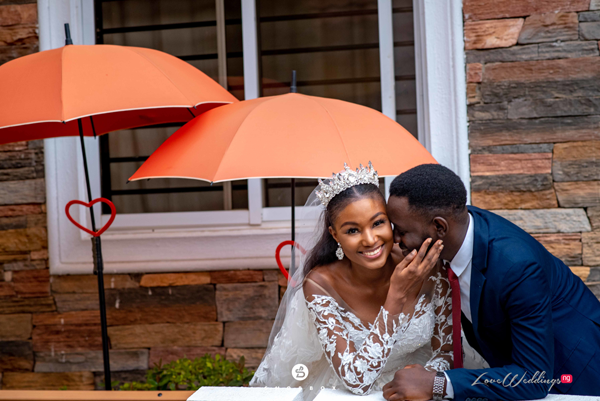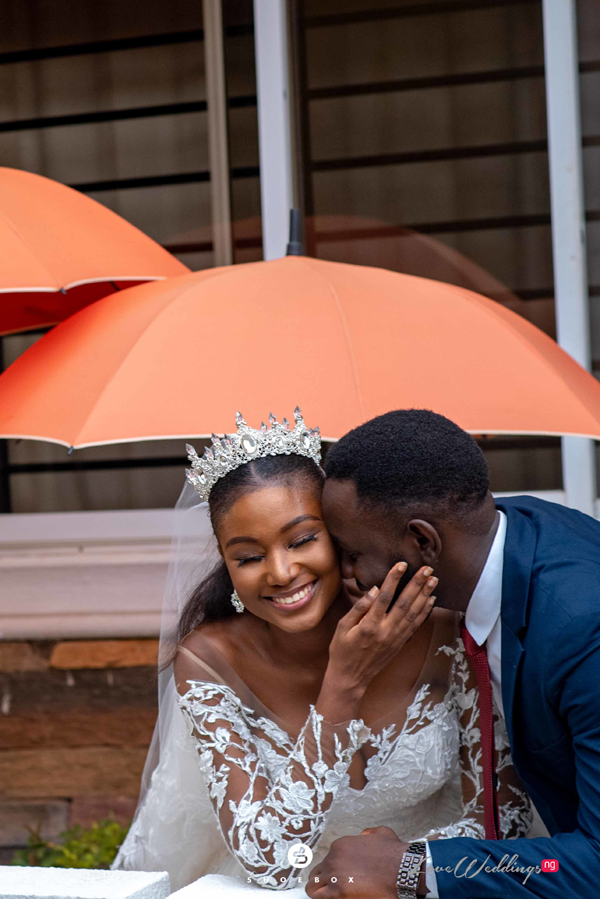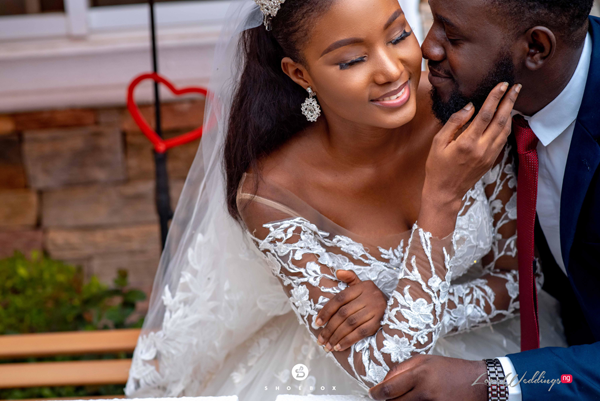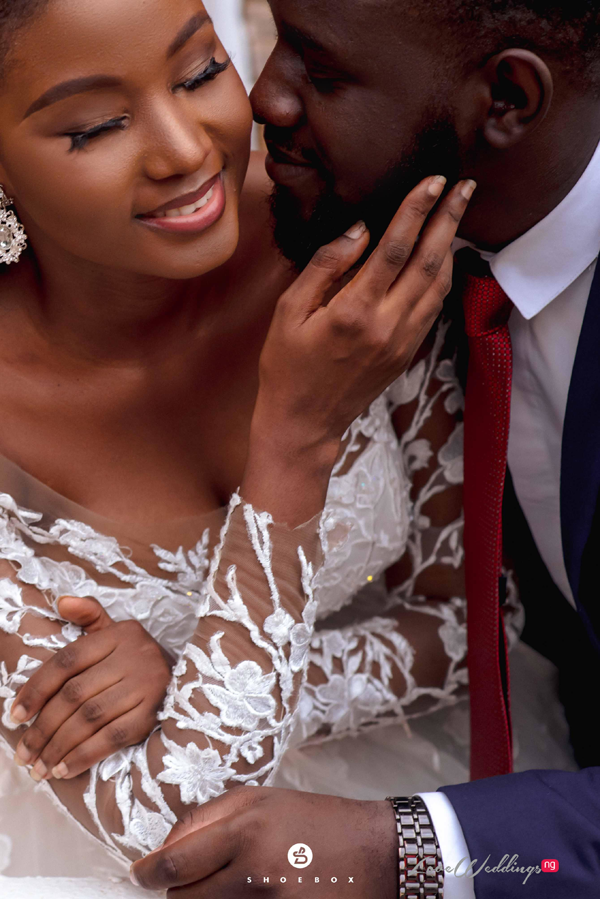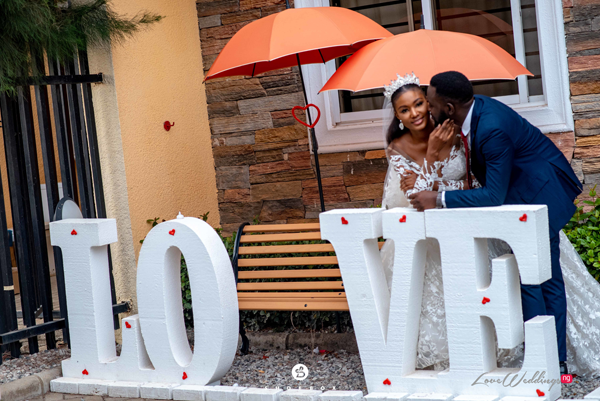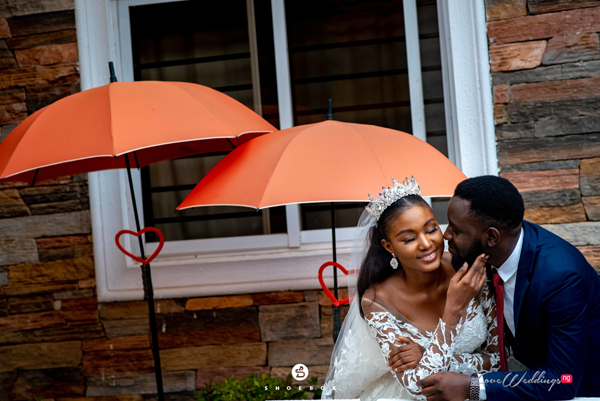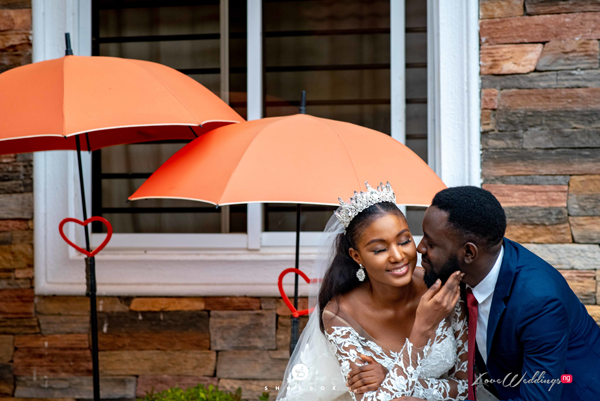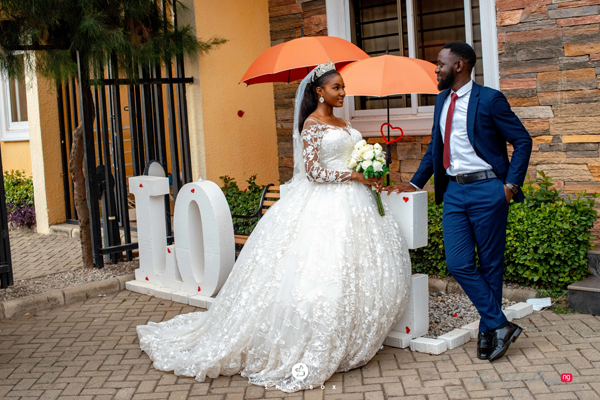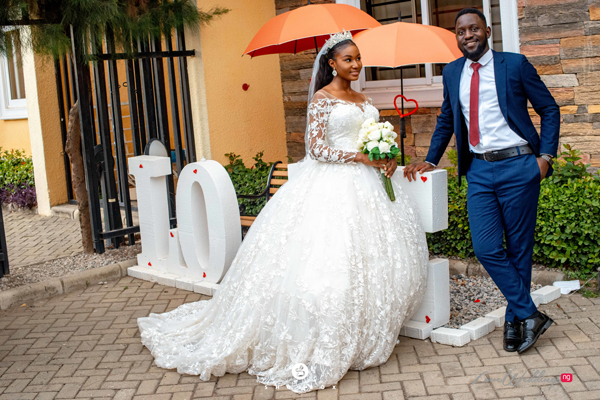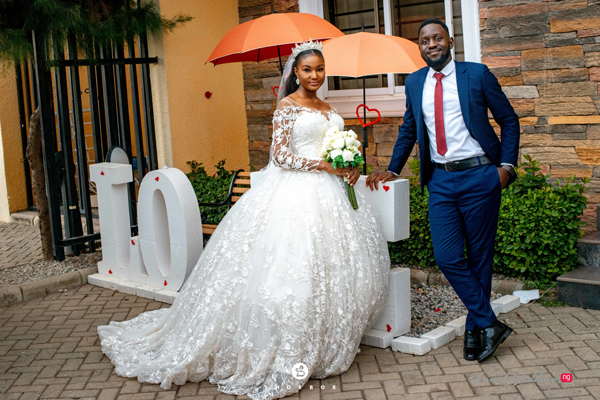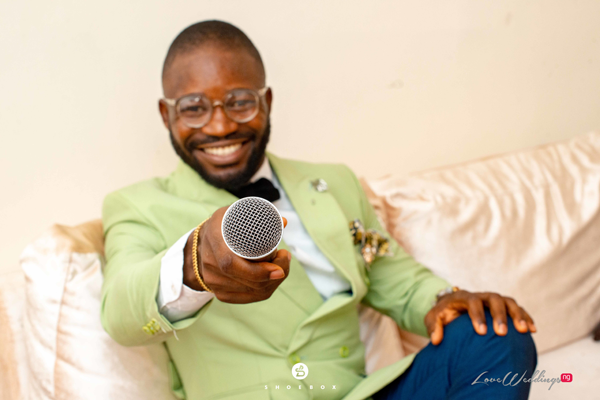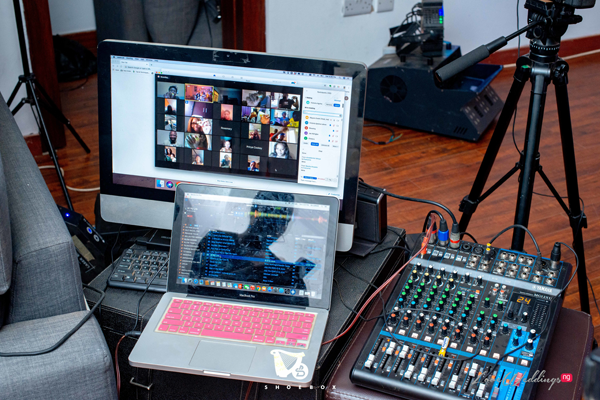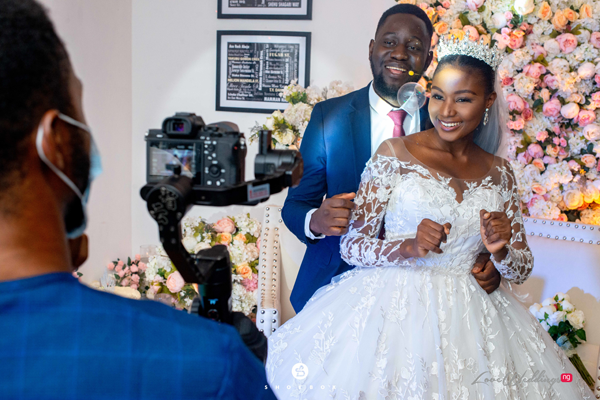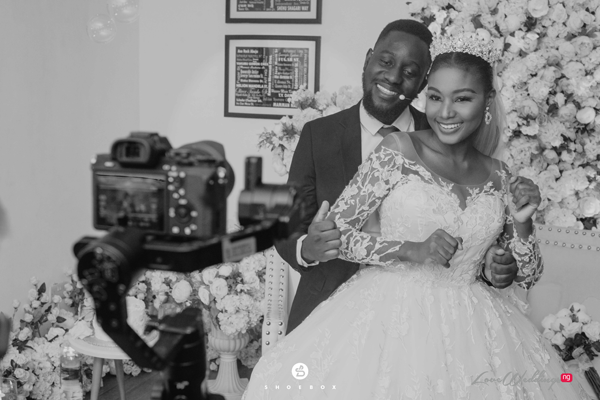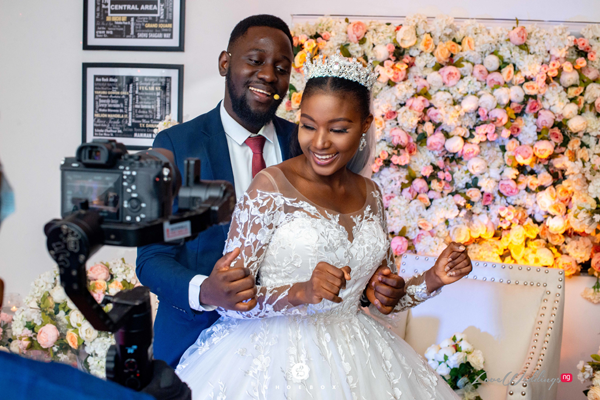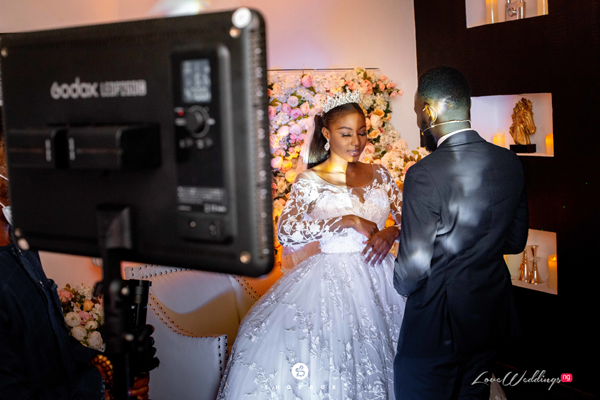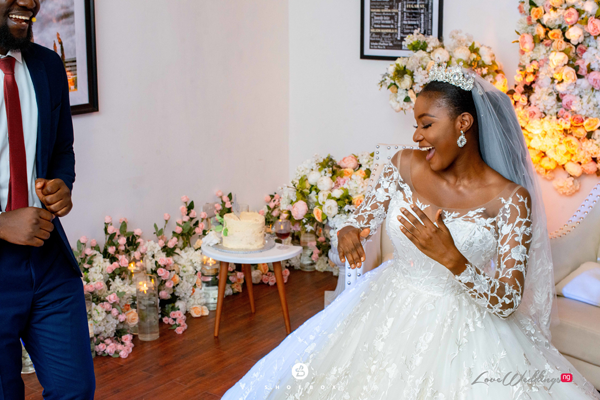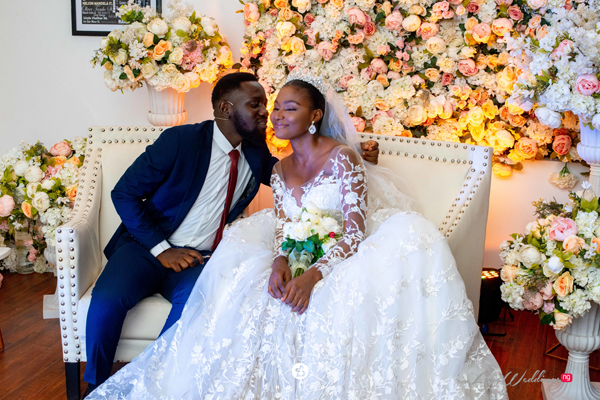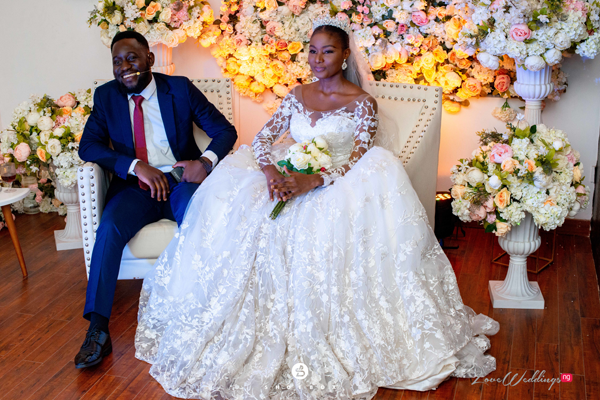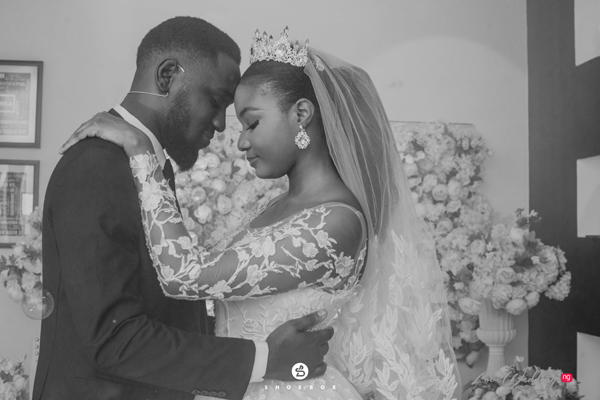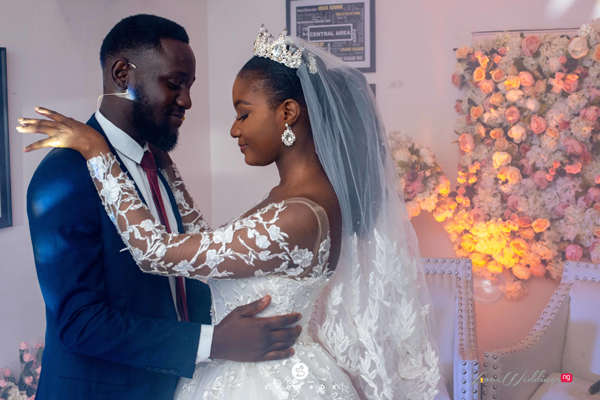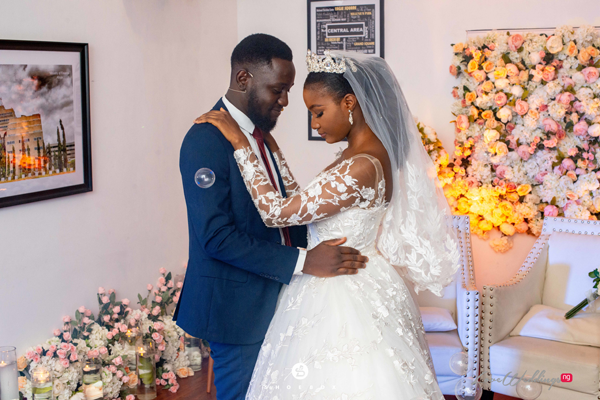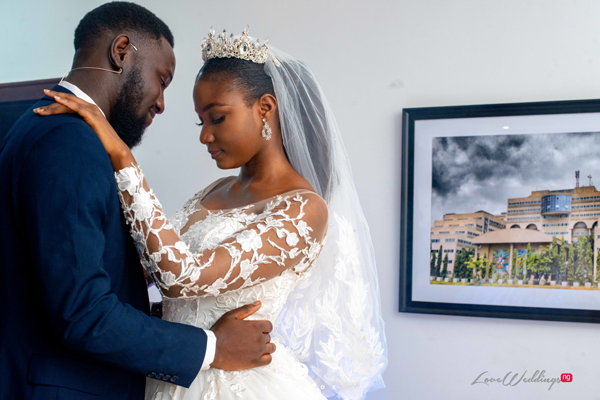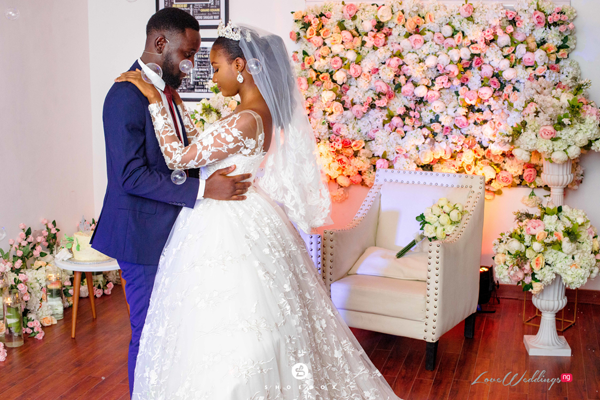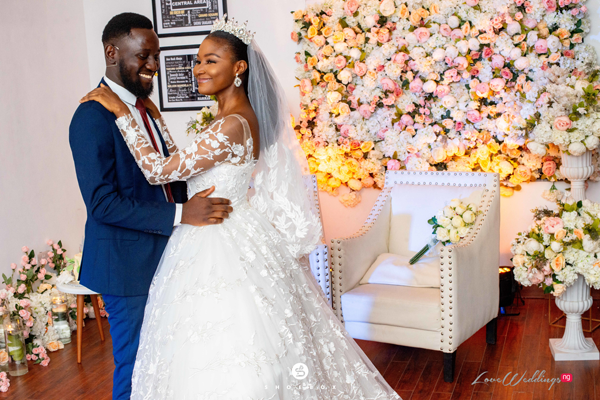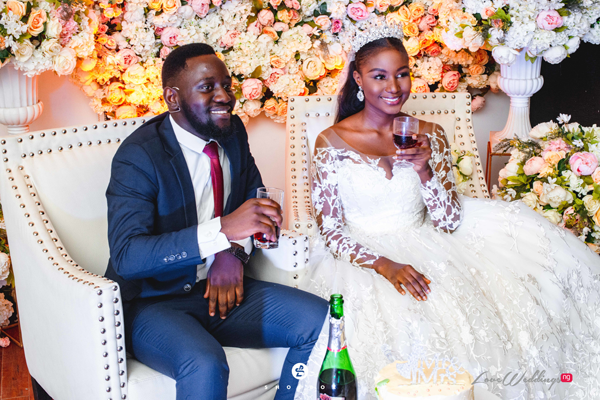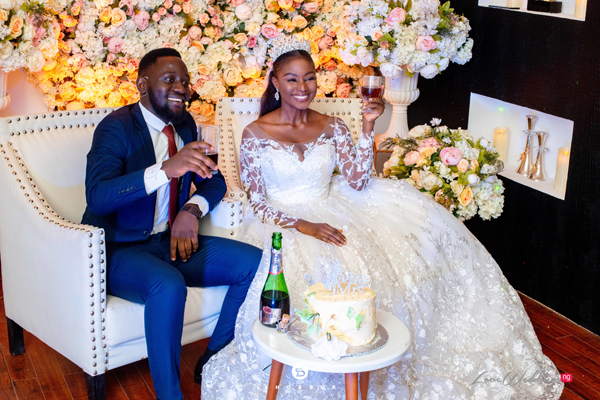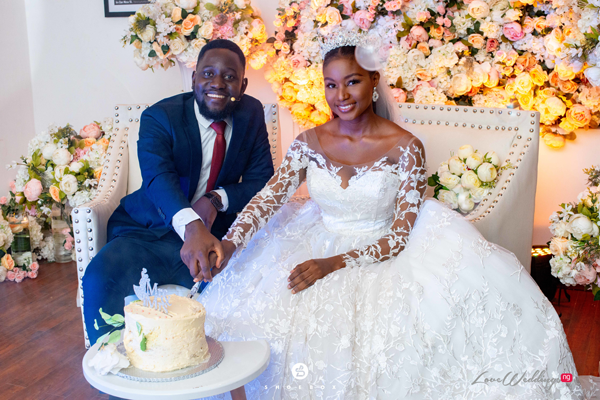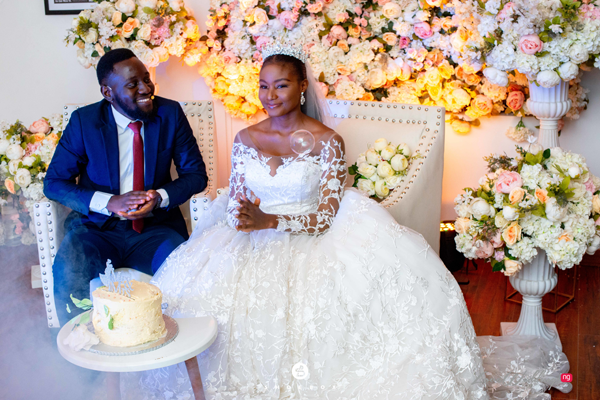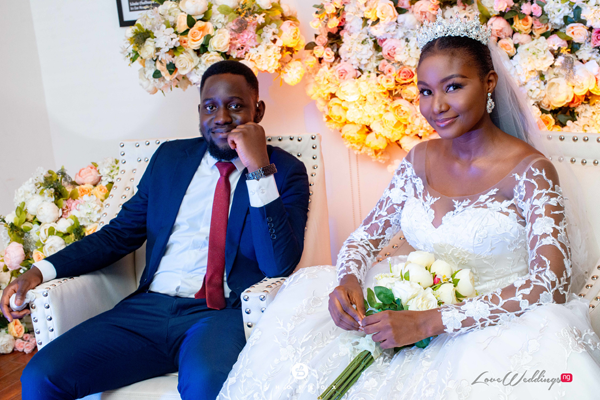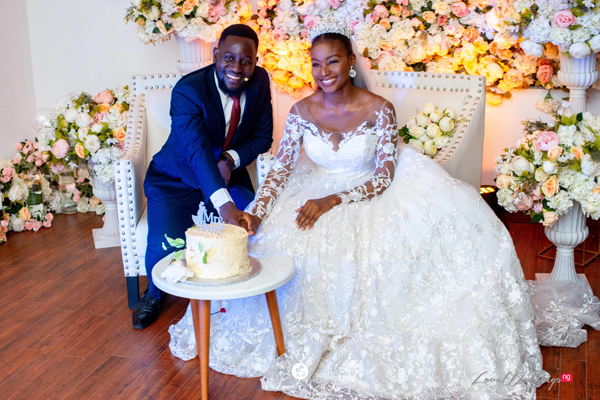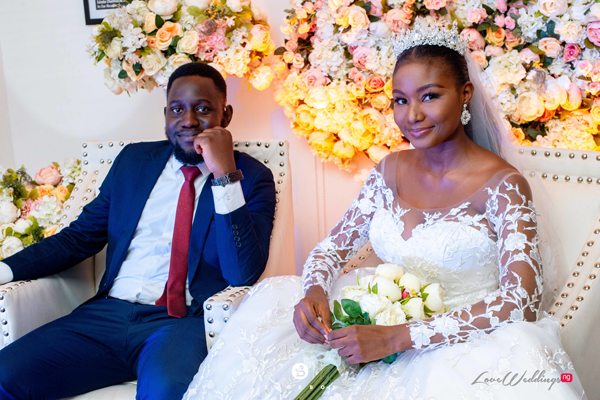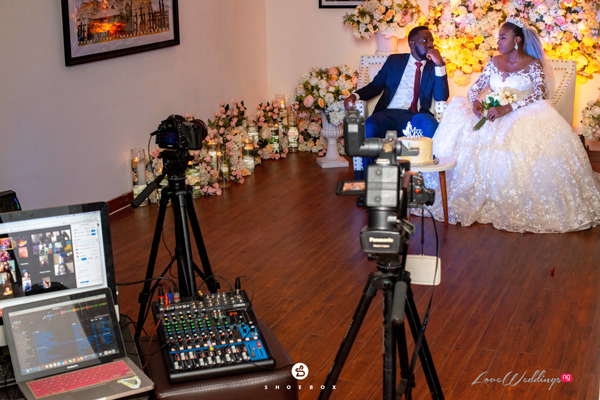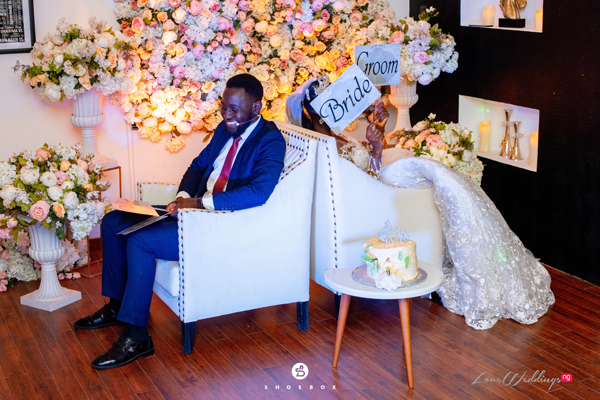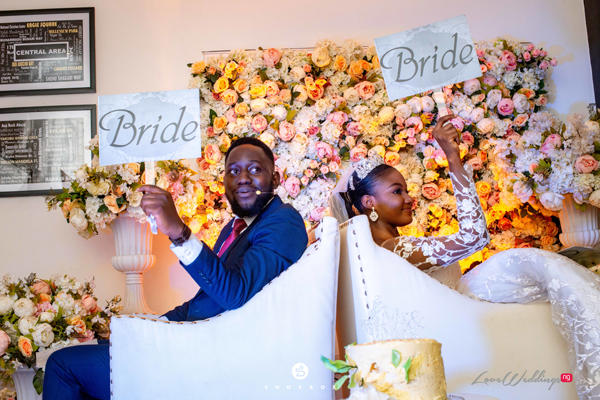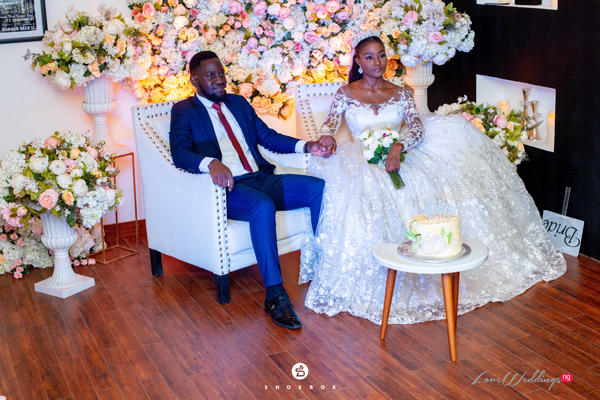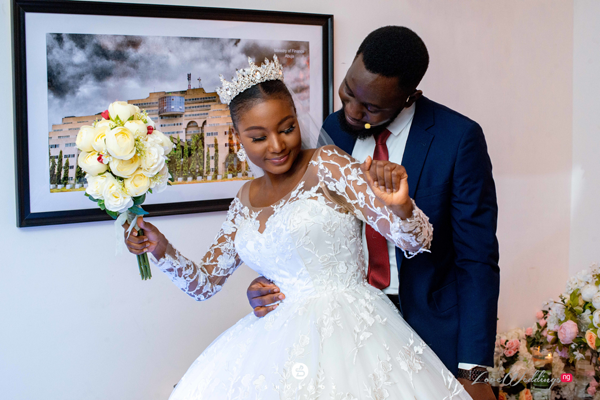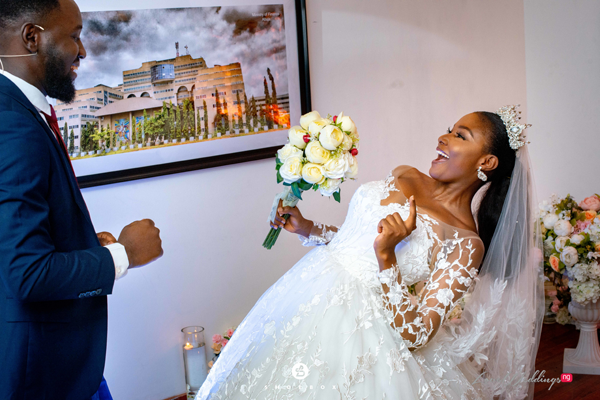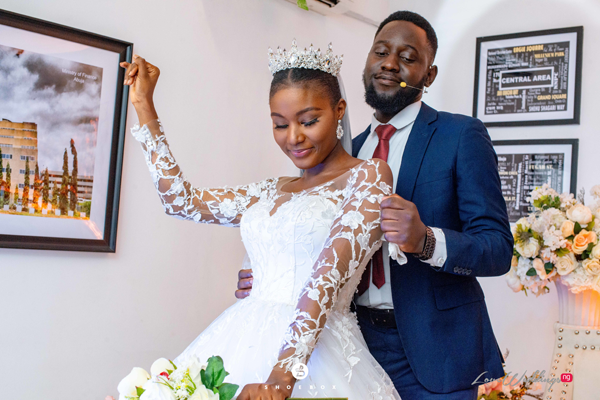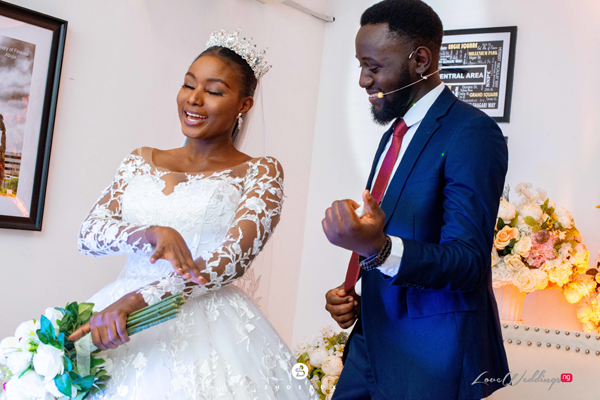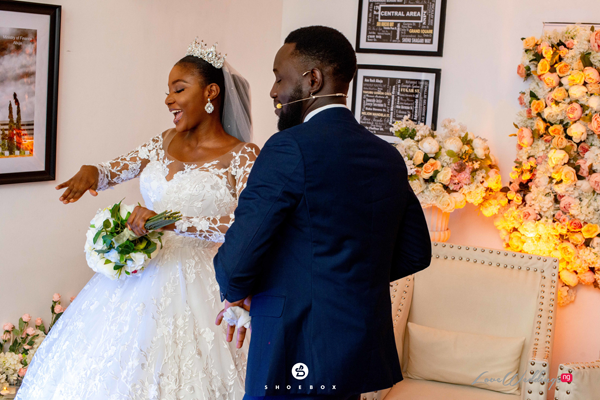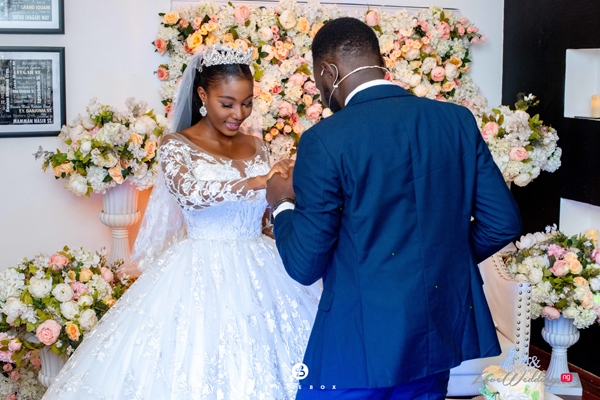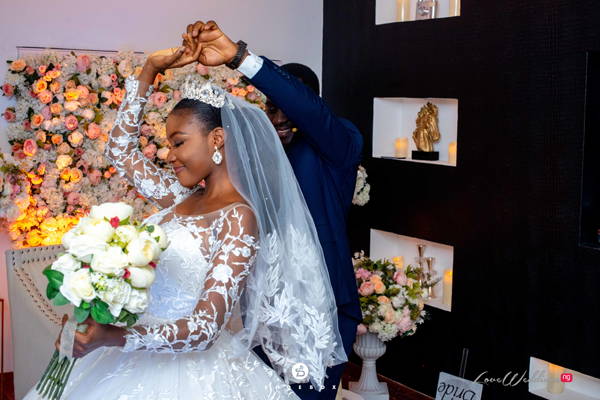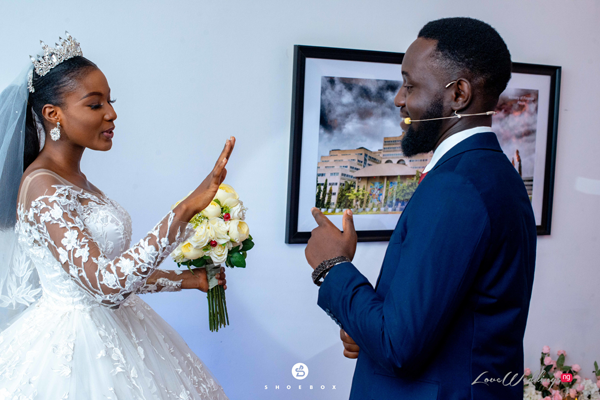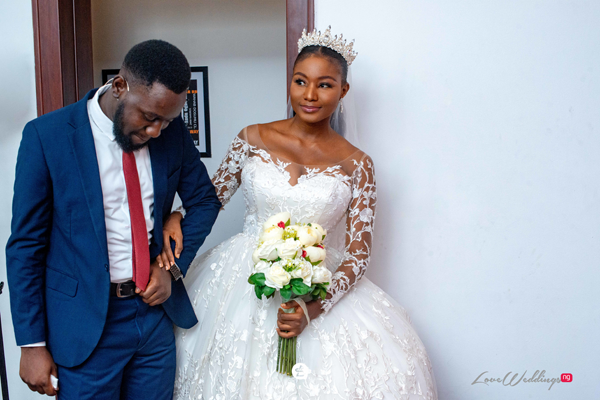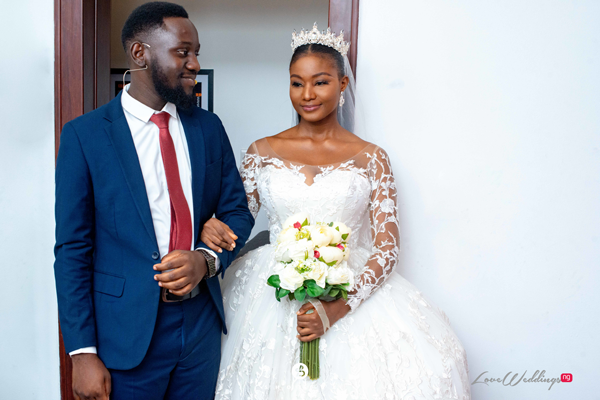 Vendors
Planners: Veez Events
Photography: Shoe Box NG
Videography: Bukashot Pictures
Makeup: Bookie la vida
Hair: Hair by Ehis
Wedding Dress: Bridal Pride
Bouquet: Ularii Events
Venue: Nicotel Apartments
Lights & Effects: Mayors Event
Saxophonist: Official Revy Sax
MC: ALoyd Speaker
DJ: DJ Lence
Decor: White Crystal Decor
Catering: Jasnaat Catering
Small Chops: Whitneys FNC
Cake: Chi Cakes & More
Logistics: Abuja Errand Boys & Trisiki Logistic