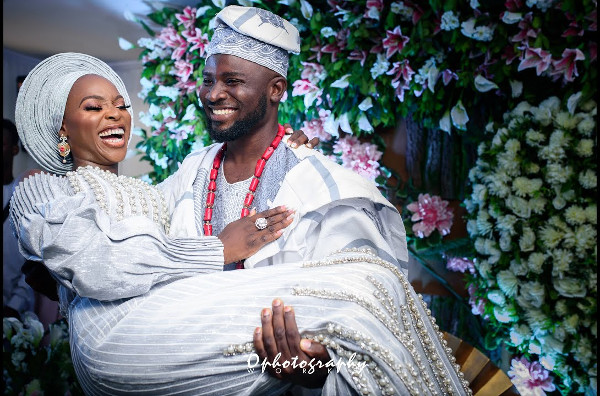 Last week, the #DontRushChallenge videos hit a different height with more wedding professionals coming on board. Also, a lot of celebrities marked their anniversaries in self-isolation. From Prince Charles & Camilla to Tomike Adeoye, makeup artist, Elaine Shobanjo of ShoMya to photographer, Lanre Balogun and entrepreneur Bianca Miller-Cole. Here's all the wedding news you may have missed last week.
Did you see this #DontRushChallenge video featuring Matopeda King (Tope FnR), Kunbi Oyelese-Tomori (April by Kunbi), Nneka Alexander (Brides by NoNA) and many other brilliant wedding professionals? See it below.
More #DontRushChallenge vidoes here.
TV girl, Tomike Adeoye (nee Alayande) marked her first traditional wedding anniversary last week. The TV presenter shared throwback photos and a video on Instagram. Check it out below
Makeup artist, Elaine Shobanjo and her husband Femi Shobanjo marked their 10th wedding anniversary. She shared a couple of photos referring to her husband as her "#DieselProvider #Waterprovider #ElectricityProvider #FoodProvider #BestestProvider #PregnancyProvider… Looking fwd to even more blessed yrs ahead. I'd choose you again…. ?? #DaddyOf3″.
Nollywood actor, Akah Nnanni and his wife, Claire Idera also marked their anniversary. The couple both shared throwback photos from their wedding with sweet words to each other. Akah wrote; "Oh Claire, you are strong. You are a source of inspiration and strength to so many. I don't know how you do it without trying. You have given me strength to believe in myself. I know I can achieve anything with you by my side."
Claire shared "Our love and friendship grows daily, Yesterday is never better. It's a testimony. We are so crazy about each other and it's almost never enough. One year already and it feels like we just got married. Ugh! Our spirit and souls are so intertwined, our differences make us so beautiful."
Prince Charles of Wales and Camilla, the Duchess of Cornwall celebrated their 15th wedding anniversary last week. The couple shared a portrait of themselves, which was shot at the same porch where they took a portrait that was released on Feb. 10, 2005, the day they announced their engagement. The photo features Camilla's two Jack Russell terriers, BEth & Bluebell and was shot at the couple's Birkhall home in Scotland. The news of their anniversary comes shortly after the couple both came out of self-isolation following Prince Charles' positive diagnosis for COVID-19.
Entrepreneur and former Apprentice contestant, Bianca Miller-Cole celebrated her 4th wedding anniversary with her husband, Bryan. She shared photos on Instagram with the caption; "13 years together, 4 years married."
Wedding photographer, Lanre Balogun of Libran Eye Photography marked his 7th year traditional wedding anniversary. He shared photos from their traditional wedding by Alakija Studios with the caption; "Thank you for the good and the not so good times. It's been a ride worth getting on. #tradiversary #7yearsandcounting ? @alakijastudios"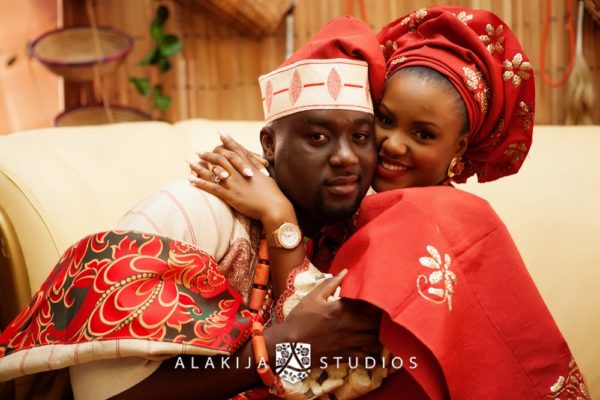 Meghan Markle's wedding dress designer, Clare Waight Keller has left Givenchy. The fashion brand announced the news on Instagram stating "The House of Givenchy and Clare Waight Keller announce the end of their collaboration. Givenchy wants to warmly thank Clare Waight Keller for her creative leadership, in contribution to our latest chapter ?." Clare shared on her Instagram page; "I am so grateful to the overwhelming amount of support and love you have sent and the most beautiful messages thank you from the bottom of my heart ♥️. All this has been truly incredible ?? and over the next few days I will be showing some of those moments that I will never forget working at Givenchy ? Clare x x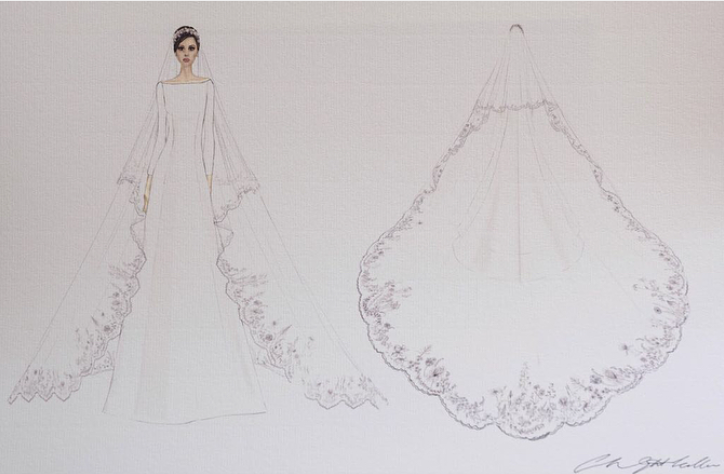 That's it for this week. See you next week for more news weekly updates.