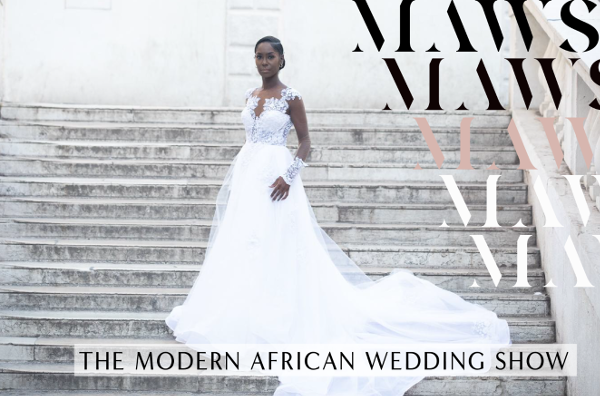 Who would have thought we'll see the day when we'll attend wedding shows and exhibitions virtually? The Modern African Wedding Show (MAWS) is here to break new grounds by presenting an on-trend international wedding show taking place across different countries whilst offering a ​virtual ​and offline wedding planning experience for 7 days starting on Saturday, the 11th of July 2020.
The MAWS UK experience aims to host prestigious wedding industry professionals and vendors that support Afro-Caribbean couples on their way to getting married, all from the comfort of their home. The innovative show gives newly engaged couples the opportunity to interact with ​wedding professionals who can help inform, assist, and provide the best suitable services for their upcoming nuptials​.
At the Modern African Wedding Show, attendees will have the opportunity to participate in Q&A's sessions, webinars, live demonstrations, and interactive workshops alongside a 24-hour war experience throughout the entirety of the 7 days.
Use code: "LOVEWEDDINGS??" to receive a complimentary ticket to the UK's first 7-day virtual wedding show for Afro-Caribbean couples. Visit www.mawshow.com to book your ticket
---
LoveWeddingsNG is an official media sponsor of The Modern African Wedding Show (MAWS) 2020.