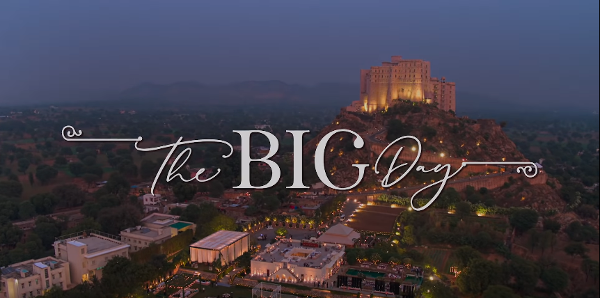 Last week was all red for Valentine's, BellaNaija Weddings & Union Bank NG hosted #AFreeUnion proposal and wedding, Netflix launched The Big Day, and Pakistani designer, Ali Xeeshan is saying no to dowries with his Numaish bridal collection. Here's all the wedding news you missed last week.
Valentine's Day 2021: This past weekend was filled with love as couples around the world celebrated Valentine's Day on Sunday, the 14th of February, 2021. Here are some Valentine's day surprises we loved! Former presidential aspirant and business consultant, Fela Durotoye surprised his wife, Tara Fela-Durotoye with a '20 Reasons why I love you' treasure hunt.
Save the Date for #TEXAConnect. Last week, the organisers of The Event Xperience Africa (TEXA) announced an offshoot of the annual conference. In a statement on Instagram, they shared; "TEXA CONNECT is an offshoot of the annual "The Event Xperience Africa Conference (TEXA)", which couldn't take place in January 2021 due to COVID-19 concerns and restrictions. The Event Xperience Africa Conference (TEXA) for 2 years has brought together over 1000 African Event Professionals under the same roof to share, network, learn and engage with one another."
#AFreeUnion. BellaNaija Weddings & Union Bank revealed the winners of their #AFreeUnion proposal and wedding last week. Notey Akpotive and Obiora Chibuzor won a dreamy proposal at Sencillo while hairstylist and model, Kemi Amusan and Dolapo won a free wedding, which held at The Monarch Event Center in Lagos, Nigeria.
#SayNoToDowry. Pakistani designer, Ali Xeeshan showcased his new bridal collection, Numaish last week at the 2021 Pantene Hum Bridal Couture Week in Lahore. The collection sheds light on "the epochal and alarming issue of families fretting over saving money for their daughters' dowry (Jahez) instead of their education that is far more important." According to a post on Instagram, the brand stated; "It's time to put a stop to this overburdening tradition!"
The campaign went viral and got some backlash; the designer spoke to Independent Urdu explaining that when the campaign was being developed, he was only looking into the struggles of girls but later he realised that dowry pressurises the parents more. UK Women Pakistan also showed their support for the campaign on Twitter.
The Olabanji's are 20! Nigerian wedding photographer, Korede Olabanji of PhotoNimi and his wife, Oluwakemi celebrated their 20th wedding anniversary last week.
The Big Day On Netflix. Netflix released a new wedding reality series, The Big Day on Valentine's day. The series focuses on 12 couples as they prepare for their wedding day and on India's multibillion-dollar wedding industry.