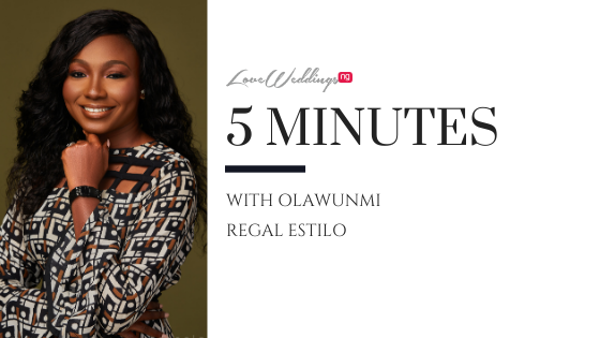 Olawunmi Amida-Odunsi is a financial accountant with a BSc and an MBA from the University of Buckingham. With over 7 years of financial accounting experience particularly in financial advisory, budgeting, and internal controls, she is also the founder of Regal Estilo – a bridal styling and image consultancy company established in 2019. Olawunmi is an introvert by nature as she enjoys her own company to a fault. However, to many, she is an outgoing introvert (aka an ambivert).
Describe a typical day at work… For an event, my typical day actually starts the day before, when the team and I ensure the bride is ready and relaxed for the wedding day. She will be sent a checklist of vital items required for the wedding day. Then I can go to bed, wake up, get ready for the wedding day and head out to the venue 3 hours before the start of the event ensuring the day is starting as planned whilst the team and I go into full work mode with the glam and media team; co-ordinating, fixing and ensuring our bride/couple look beautiful, stylish and picture-perfect on the wedding day.
Your brand in three words… Elegant, Stylish and Unique
The part of my job I enjoy the most… Finally seeing everything come together on the big day –seeing each bride's looks and enjoying the pure joy, happiness and radiant feelings expressed by them while in their different attires and wedding dresses. Also, not to forget when the groom sees the bride – BEST MOMENT! It confirms why we love what we do!
What's the most difficult part of your job? Having to constantly reassure the bride's family and friends of the value of our services, but in the end, everyone is happy.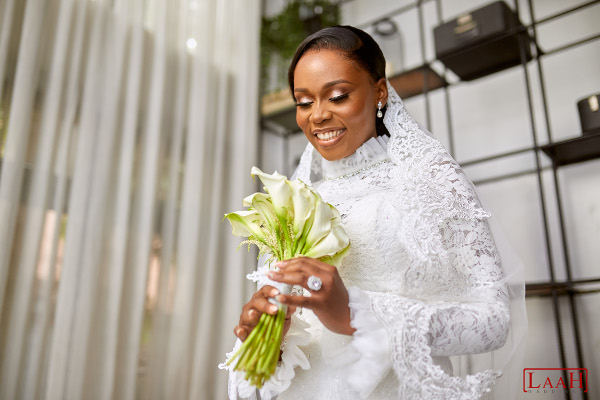 My biggest accomplishment to date… Being a 9-5er and an entrepreneur at the same time and ensuring both are flourishing.
One quality every wedding vendor must have and why? Professionalism and Empathy – Especially during this unprecedented times
What's the best souvenir you've gone home with from a wedding you've attended/worked at? A home fragrance box set; my husband and I were too ecstatic.
Your thoughts on social media? It is essential for every business, it has helped me reach clients that would predominantly not have known about my business. And Instagram serves as a look book for customers to see my work and my growth over the years.
Your top bridal styling tip(s) for brides… You already know! Hire Regal Estilo as your bridal stylist and have an open mind to bridal fashion as most brides get stuck in their own sense of fashion.
Interesting fact about you… I walked about 6km daily when I was 10 years old.
Most embarrassing/awkward experience… When my secondary school class teacher was openly crushing on my dad whenever he visits – saying my dad is my brother and she would like to have his number during a class session #SuperAwkward (still happens btw).
What makes you laugh? Skits make me laugh… another fun fact here, I am not too fond of comedy.
Does anything scare you? Animals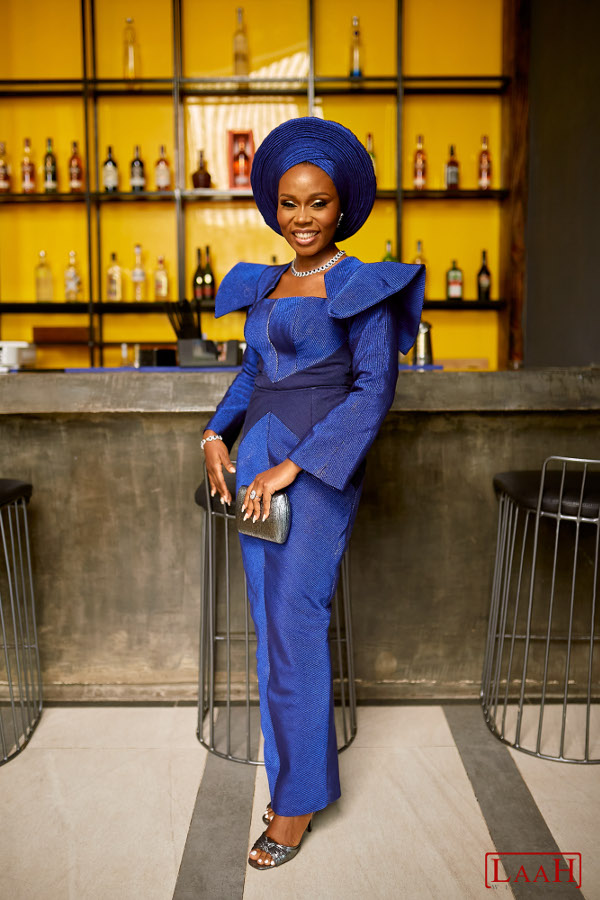 In my spare time, I keep creating, curating and collating more bridal style mood boards while reading fashion magazines, watching a movie, series (especially Korean TV series – my guilty pleasure) or different cooking shows.
Where do you feel most at home? In my house! I know right… It is hard to get me out of the house except for my 9-5 work or my brides.
Best piece of advice… Be patient and thankful – It is crazy because we are always chasing one goal after the other and most times, we forget to be thankful and patient.
Your favourite emoji 😂
What would we find on your bedside table? My phone, style illustrations and a bottle of water
What songs are currently on replay?
High way – DJ Kaywise ft Phyno
Damages – Temz
Ginger – Wizkid ft Burnaboy
What was the last book you read? "Best Practices for Founders in the wake of COVID 19"
Your favourite movie… Notebook
Favourite food… Beans and bread
What's your favourite item of clothing? Shoes; this is my alcohol lol – If they are worn right, I love the way it lifts one's confidence and boldness.
Call or Text? Personally, I prefer calls. However for business both – for the human touch as well as documentation.
Cook or Be Cooked For? Be cooked for everyday (except for Indomie noodles) – if the person can cook obviously! If not, I'll pass please lol.
3 Guests For Dinner, who would they be? Adam Levine, Barack Obama, and Tyra Banks
2021 will be… More productive and less stressful