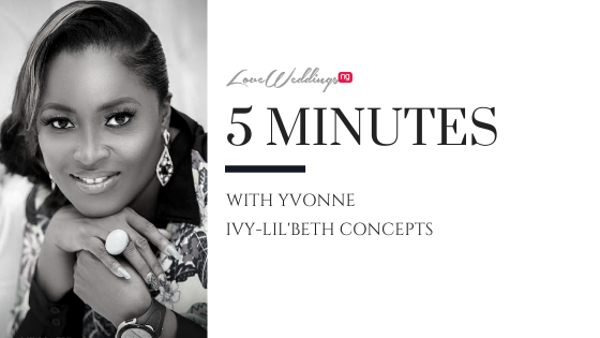 Yvonne is the founder of Ivy-Lil'Beth Concepts – an Event Management and Interior Design company, which was set up in 2009. Prior to launching Ivy-Lil'Beth Concepts, Yvonne worked for corporate and multinational brands where she gained experience in event management, project management, business development, and customer service. She currently lives in Abuja and enjoys exercising, watching movies, and traveling in her spare time. Yvonne is the author of Nigeria's first event management book titled 'Event Management The God way' and has been recognized nationally and internationally as one of Africa's top event planners. She is committed to ensuring wedding and event planners stay committed to delivering quality and creative services in their industry and are respected just like other fields/careers.
My alarm goes off at… 5 am
Describe a typical day at work? On the day of an event, I would wake up and get ready to head to the venue at about 5/6 am, we'll have a quick debrief as a team to make sure everyone's on the same page, and usually, from then, we go into full work mode – co-ordinating, fixing and making sure our couple/clients have the best wedding day ever.
Your brand in three words… A Lil'Bit of Heaven or Innovative, Conceptual, Friendly
The part of my job I enjoy the most… Meeting new people everyday. Some have become best friends and I'm grateful for that.
What's the most difficult part of your job? Dealing with last-minute changes. I always insist on consultation sessions with couples and this helps give me a fairly good idea of how the day would go. But a lot of times, things don't go as planned so you have to think on your feet and come up with ways to kill time and keep guests entertained while things get sorted in the background.
My biggest accomplishment to date… Getting the opportunity to plan events for notable people and getting to meet so many amazing personalities. It is awesome. I cannot totally quantify it.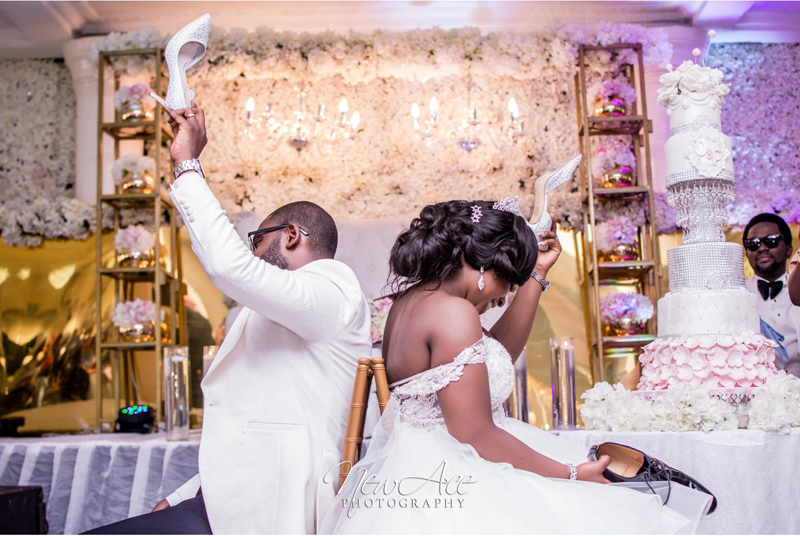 One quality every wedding vendor must have and why? Professionalism cannot be over-emphasized; this should be applied in every single aspect of the customer journey. From consultation to service delivery.
What's the best souvenir you've gone home with from a wedding you've attended/worked at? A framed message addressed to me. The client had these tailored messages for each person specifically. I still have mine in my office – it's one I'd keep around for a very long time. It beats every other key holder, notepad, USB stick, mouse pad, etc I've ever received.
Where do you see the wedding industry in 5 years? I see the industry coming back strong. Right now, a lot of things are on hold and where possible, couples are opting for intimate weddings (where its safe to do so) but I think once we get past the pandemic, the industry will bounce back and we'll have full-blown weddings with all the elements we love.
Your thoughts on social media… I know it's necessary and I'm learning to embrace the many advantages it brings to my business.
Your top wedding planning tip(s) for couples… Book your wedding planner as soon as you get engaged or at least 6 months before the wedding day. Don't leave it too late. And listen to your planner, they are really working for your good
An interesting fact about you… I plan every wedding like it's mine, I wonder if I'll ever change. If you were born in March, I would love you at first sight 🤭.
Most embarrassing/awkward experience… I once had a client who didn't think I was expensive enough… but then didn't have the money to pay the fees required 🤷🏽‍♀‍… #Awkward.
What makes you laugh? Memes, especially those with babies
Does anything scare you? Nothing really.
In my spare time, I spend time with my family, I watch movies, tend to my garden and surf the internet on lovely designs.
Where do you feel most at home? Amidst plants, contemporary designs, and scented candles. I love fragrances. Basically at my home
Best piece of advice… Seek God first always and pursue peace at all cost
Your favourite emoji… 💞🥰😊😍😘🤦🏽‍♀‍ I guess I have many
What would we find on your bedside table? My Bible, my journal, a scented candle, TV remote controls and my phones.
What songs are currently on replay?
Oh my God – Tasha Cobbs
Royalty – Tasha Cobbs
You're gonna get the glory – Tasha Cobbs
Bathe Prayer V – DMX
And a whole lot more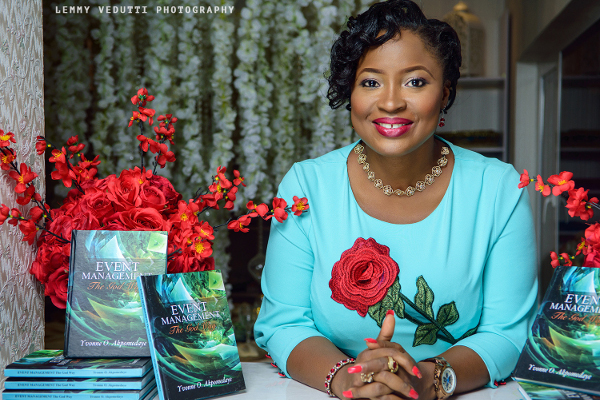 What was the last book you read? Michelle Obama's Becoming and a few romance novels
Your favourite movie? Too many – The Lion King (All of it), Moana, The Wedding Planner, The Avengers, BlackPanther, and more
Favourite food… Anything fries and yams in all forms
What's your favourite item of clothing? Sneakers – I love the comfort it gives and the way they can stand in between a simple/casual and a professional/serious look. I can rock it anyway.
Call or Text? Both. I call only when it's absolutely important. Texts are more efficient though because people respond quicker and it helps for reminders with details.
Cook or Be Cooked For? I love to cook but of course, I also like to be cooked for. Who no like better thing. Well as long as the person cooking knows how to cook sha
3 Guests For Dinner, who would they be?
Oprah Winfrey
Michelle Obama
Marcy Blum/Richard Branson
2021 will be… Mind-blowing but Peaceful