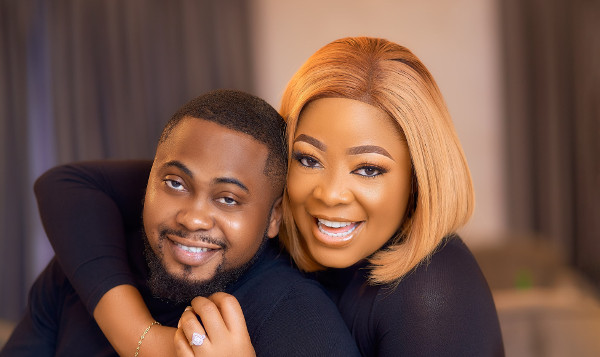 Nigerian couple, Sheffi & Shile are getting married. Their planner, Kim Luxe Events shared their love story as told by the groom. The couple met during their NYSC orientation service year in Anambra. Read the full #SStilleternity story below!
Our love story
I met my queen during my NYSC orientation service in Umunya, Anambra state in the year 2014. My friend, Kerie and I were trying to get our NYSC kits when I saw this beautiful angel trying to get her kits too.  I couldn't take eyes off her. I caught my guy staring too, He was faster to say it "see that fine girl" and my response was "I don dey eye am since o".  So luckily for me, she was given an oversized boot and I had to exchange mine with her and that gave us a chance to talk and know our names.

After some days in camp, I kept looking for her, she was posted to Platoon 5 and I was posted to 6. We became friends; everyday of the 3 weeks in Anambra, we were always together. It became difficult for me to be friends with any lady in camp because they all concluded we were dating as we were too close. I even called my cousin to discuss with him that I found a girl I'll love to date and marry when it's time and hopefully my family will allow me marry her because of her tribe.

I redeployed after the 3 weeks and that gave us space but I was always calling and chatting. There's no time she came to Lagos then that we didn't see. Super excited to be tying the knot with such an angel.  I'm glad I served in Anambra because I found my queen.
Vendors & Credits
Bride: @queen_shefi
Planner: @kim_luxe_events
Makeup: @diamondzdivaz
Hair: @nice_wig360
Dress: @lasuerta_
Styling: @luxestyled
Photography: @hbpixels