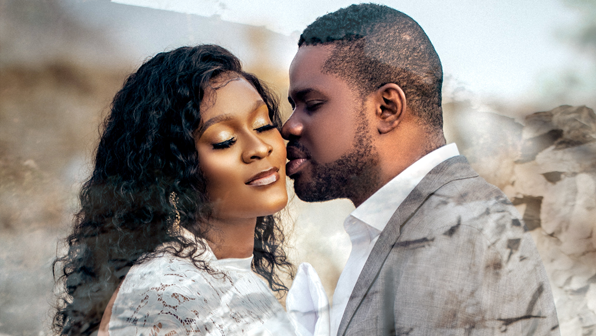 Nigerian couple, Ifeoma & Uche are getting married on the 7th of May 2022 in an event planned by Nigerian wedding planner, Dobizzy Concept. The couple shared their love story, which started at Covenant University in 2017 with us. Grab a drink, get ready to awwwww, smile, and more while you read their love story. Enjoy!
The concept of being struck by Cupid is real. I confirmed it when it happened to me on a hot afternoon in the summer of 2017.

On that day, I had just completed a lecture and was taking a walk to the ATM. One thing to note as a lecturer in a private university is that you'll come across beautiful ladies daily, but you must have it in mind at all times that you're only permitted to admire and are bound to remain silent. The usual mantra for a young lecturer is "these are your students, and you only owe them the responsibility of teaching." This mantra stands despite you being single, young, handsome, and the kind of guy every lady will desire. Well, I walked past the ladies with some shimmering "Dr UC, good afternoon" and confidently replied "how are you today? I hope you're having a great day."

On my way to the ATM, I saw a group of ladies, looking very much like engineering students, who are infamous for not wearing makeup, unlike their social science counterparts. I was waiting confidently for my withdrawal when the face of one of the ladies shun in glistening light and sparkled like diamonds. Although I had been lecturing for over ten years without ever losing focus, I resigned to fate 'Na one day monkey dey fall from tree break hand."

[Ify: Ghen Ghen!!😁😁]

I however kept to my mission — to use the ATM that day.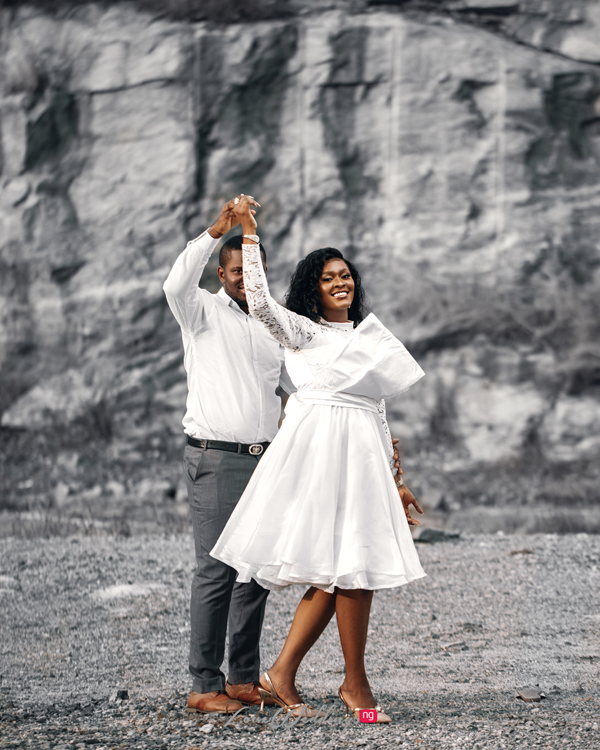 Then on one beautiful Saturday, I went to a church meeting where I met one of my old friends and was glad because I hadn't seen her in a while. When we talked, she said, "I am so proud of one of my daughters who just graduated as the best in her department". I wondered who the daughter of hers was because I was certain that her oldest child was ten years old then.

"Who is this daughter of yours?" I inquired curiously. She brought out her phone and showed me the graduation pictures.

Holy Smokes! I exclaimed internally immediately I saw the pictures. I made a mental note to be a man because I cannot afford to carry last again. I confirmed with my friend if the lady was a graduate and when she said Yes, I asked for her mobile number to congratulate her. It sounded funny to me: to congratulate her. Well, yes but little did she know I had plans to toast the beautiful and intelligent lady.

Okay, now, I have her number and I'm so happy! But what do I do with it? Calm down, guy. Just call her — tell her that you're calling to congratulate her. Make her feel comfortable with you'. The thoughts going through my bouncing heart were about her. I then found the courage and eventually picked the phone to make the much-tensioned call. My heart beat resonated with the phone's Gring! Gring!! Gring!!!

And while the phone kept ringing, I held my heart in my mind. A ring before the call dropped, I heard a very scintillating 'Hello' on the other side of the call.

'Hello' I boldly spoke 'This is Uchenna Efobi from Covenant University, and I'm calling to congratulate you on your graduation.' I continued on the phone 'how are you, and where are you currently? " I noticed a pause — and my fear was confirmed "thank you, but I am not sure that I know you," she said.

That was the crucial point that I knew would either make the call to end or to continue it. So, I had to use my fail-safe plan.

"Yes, you don't" I replied, 'I got your number from aunty 'NAME'". I knew it would be an ice breaker once I mentioned aunty 'NAME' and capitalized it to my advantage. 

I noticed the tension lift on her end "Oh, thank so much for the calling."

Confident that we were on the same page, I reiterated 'Where are you and can I come to see you?'

I noticed an alight withdrawal when she asked, "For what?" She continued still "I am in Warri though, but the phone call is enough. Thank you once again for the call."

She dropped the call courteously and I was glad that at least we had connected on good terms. What was left was for me to play my cards right. And trust me, I be guy man and I no dey carry last.

[Ify: Lol I always tease him that he is lucky his first call was Holyspirit inspired and his prayers paid off lol.]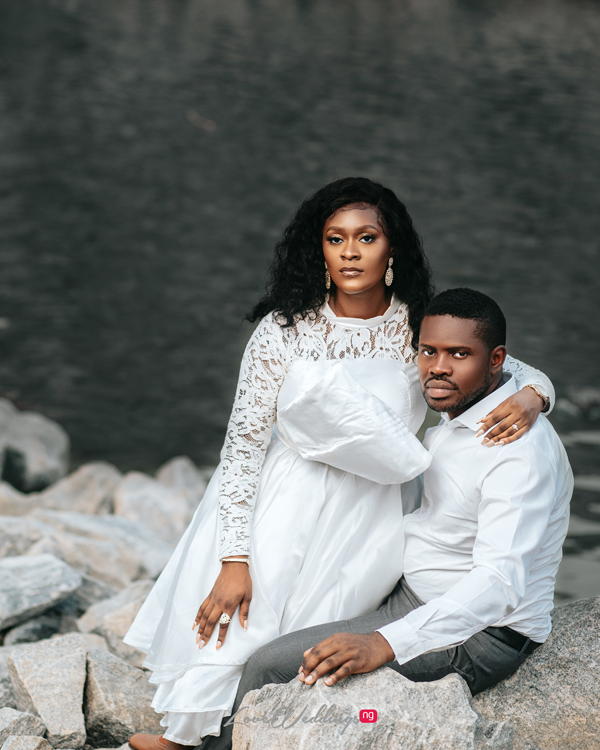 So after my research, I found out that she was coming to Lagos for an interview. I subtly told her that I was in Isolo (a location in Lagos State) around the area she resided and if she didn't mind, could come over to see her. She wondered why and I assured her that it was just a regular courtesy visit to say hello.

I believe she was wondering "Mr lecturer, Mr lecturer, this your visit tie wrapper oo" in her head all the while. I'm grateful to God that she agreed for me to visit.

[Ify: wink wink 😉]

And I finally saw the glistening lady. My feet wobbled as she walked out of her gate to see this "Mr lecturer" that had persistent called. I was unsure if my baggy jeans, choir-boy low cut and a beardless face to match would be appealing to her. Well, don't get me wrong. In my mind, I was dripping in beauty and extremely irresistible; but to someone who burst your brain and had captured your heart, you may not just be sure of what to expect. So we greeted, despite my, hello being in long littered words of so many Ls in the hello — lol.

[Ify: He wasn't looking bad at all lol…well maybe I yabbed him small that day 😂]

It happened that her birthday was a month after our first meeting. I searched for her address but she refused to give it to me. So, I went almost 400km to Warri (a city in South-South zone of Nigeria) to celebrate with her. She never expected me to come — and I guess that was the trick that broke madam glistening. She was bedazzled when she found out that I was in Warri.

[Ify: Aaaaaawwwwwnnnnnn 🥰]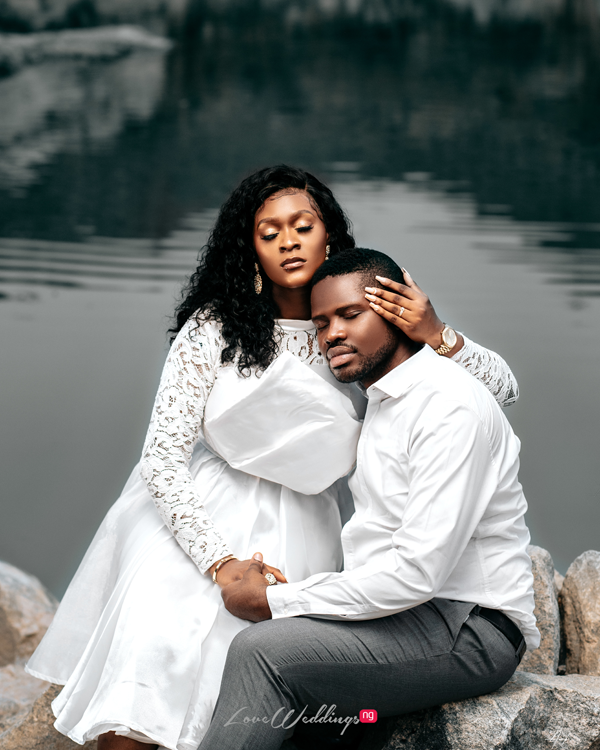 The secret for guys — always go all the way for the one wey dey burst your brain. You never know that it could be the magic key to unlock her. Well, that may have been my key. We had dinner and then, I gave her a piece of my mind.

"Omo, all these congratulatory visits wey I don do na because say I love you and I want make we dey together for life." She laughed and replied "Ha! I have never thought of hanging out with a lecturer, much less than being in a relationship with one."

She dashed my hope with complaints of not being attracted to me and not being ready for a relationship. I thought my hopes had been dashed for good, but then, I remembered that I am a Honey Barger and tough like boot leader when it comes to what I desire.

[Ify: I won't lie, it's his confidence for me, and I love it!]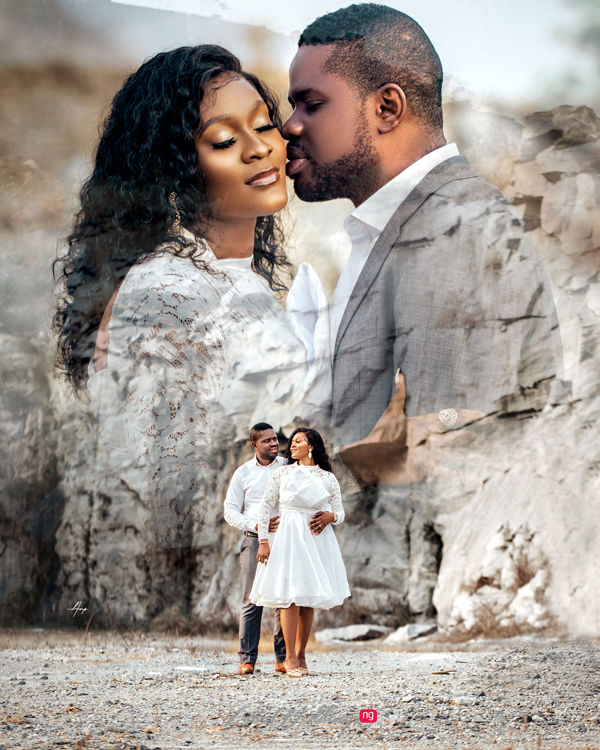 I played a very smart move. I assured her that there was no problem "Irrespective of your complaints, we are friends, right? That's what I value." Who would have known that taking it slowly with ladies while you remain on top of your game is the secret to the cistern?

It took a year before the glistening lady said "Yes" to me. It took prayers and visions, as she later told me "My body is saying 'No' but my spirit is saying 'Yes'". 

Well, the relationship has changed me and now, I dress well and groomed; and now, she says " I'm so glad that I didn't say no to you as I am so attracted to you now." Well, babe, you would have missed out — lol.

Ify: Of course, I am so glad I didn't miss this treasure that's you :* 😘😘🥰❤

We have grown together for four years now, and I am still loving her as the first day she shone through the midday sun on campus, shattering my uptight heart.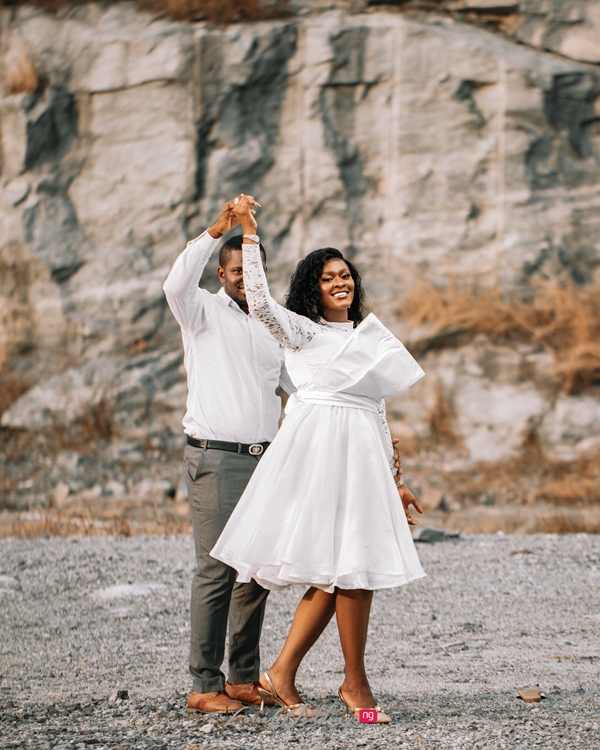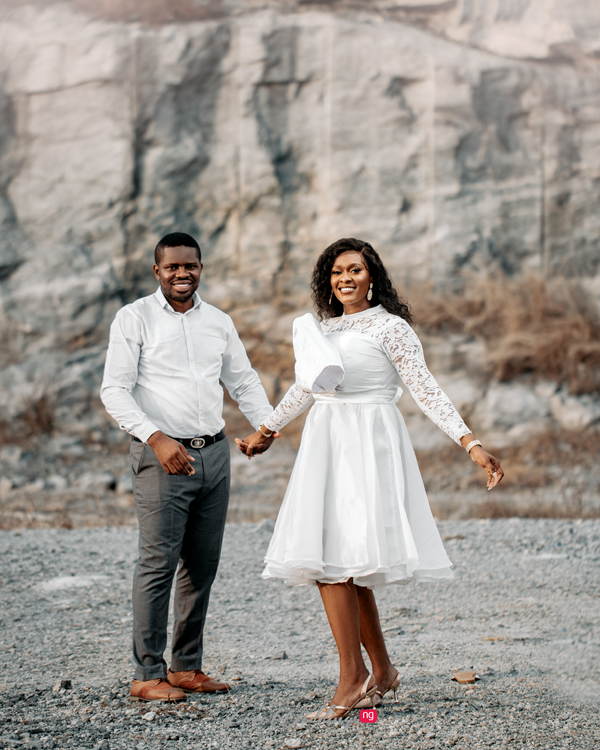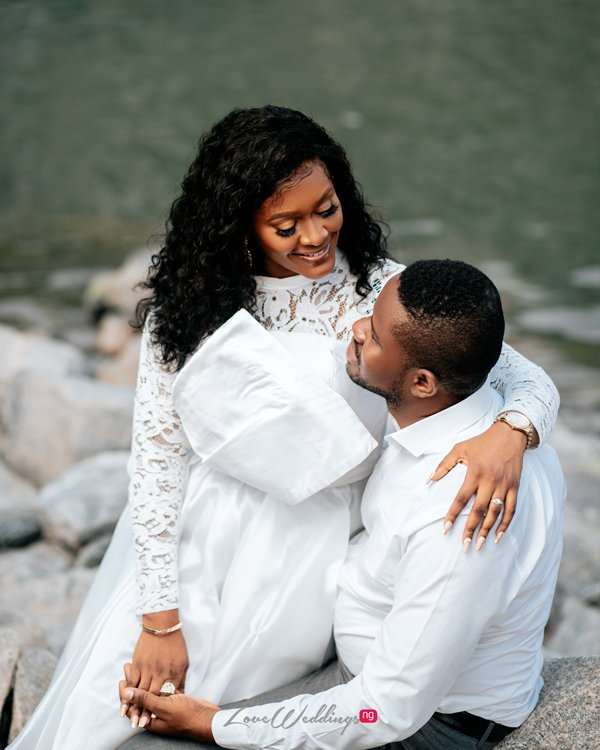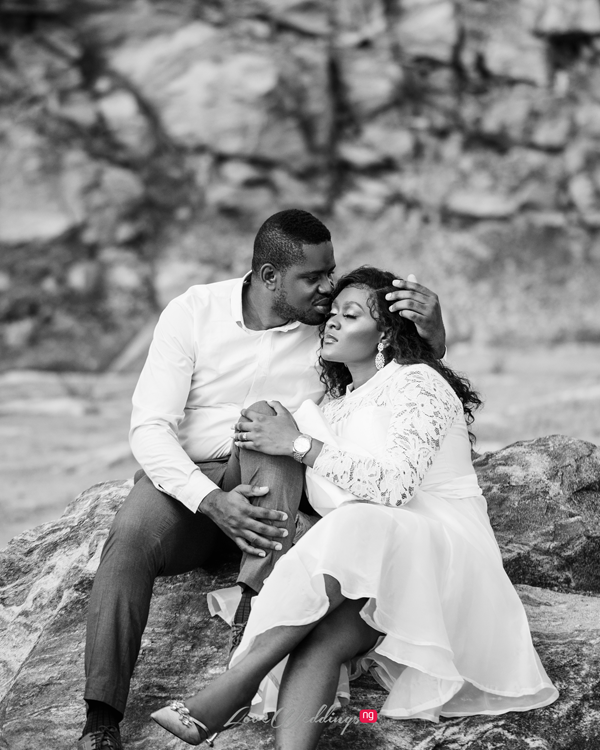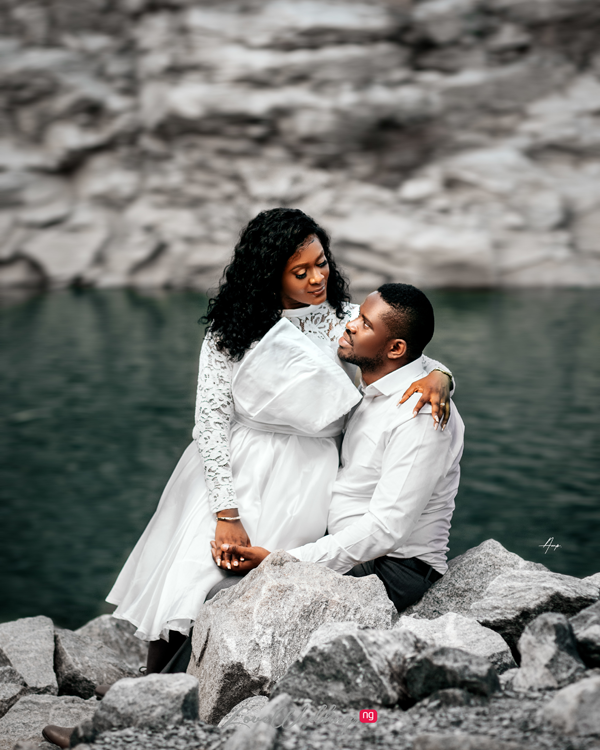 Read more love stories on LoveWeddingsNG here
Vendors & Credits
Bride: @queen_iphie
Planner: @dobizzy_concept
Makeup artist: @aprilsglam
Photographer: @amphotograph.ng