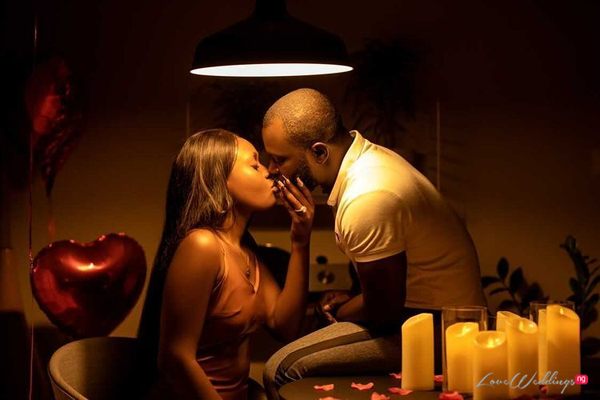 Ever wondered what it takes to put together dream proposals or why you need to hire a proposal planner? We caught up with Lagos-based event planner, EventsbyTobs who has planned some of the most dreamy surprise proposals we've featured on our socials.
Can you share 5 things a proposal planner can help with?
Our job is really to help you give your partner a dreamy proposal without stress. We can help with all sorts of activities leading to the day you ask the big question "Will you marry me". From suggesting marriage proposal ideas, scouting locations, hiring and negotiating rates with vendors, choosing the engagement ring, and more.
Why EventsbyTobs?
When we first meet our clients, there is an almost immediate sense of relief they feel, knowing that we are on hand to take away all of their stress and concerns while gaining their confidence in the process. So you may ask how are we different to other planners?
It's all in our approach. We get lots of enquiries about packages. The word 'package' just doesn't exist in our vocabulary. Just as we all have different personalities, likes and dislikes, we appreciate that all of our couples are completely unique.
Everyone has different tastes and ideas. Every woman has her dream proposal, as her man you should already know the type of proposal she will love. All you have to do is give us an idea, and some hints she has given over time and we will put it together.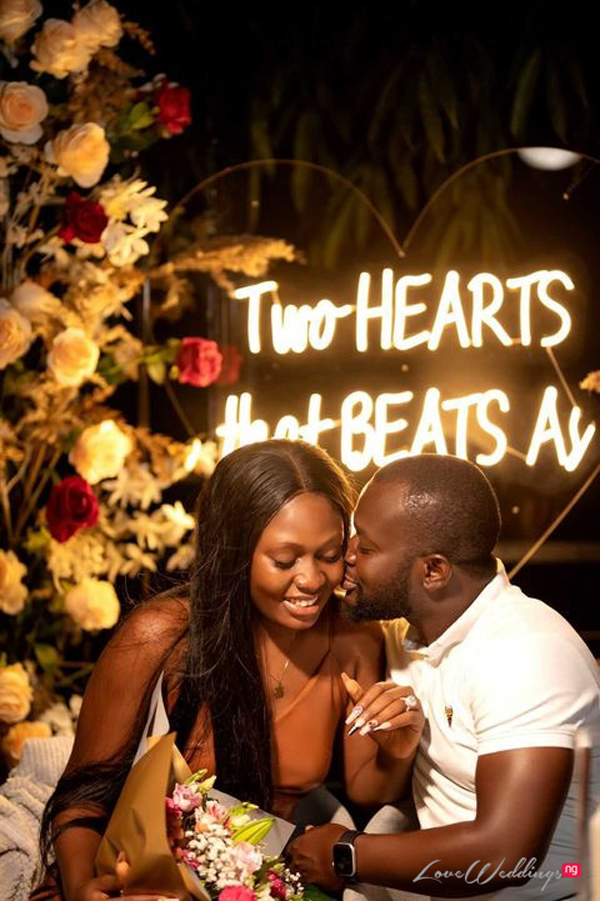 We like to accommodate and create our couple's visions to bring them to life! Nothing makes us happier than seeing the excitement on the faces of our Bride-To-Be when they walk into their proposal and see how everything we have planned and designed for them even without their knowledge, has come together. Every little detail represents our clients and their unique style as a couple. It also represents moments and memories they have shared.
What proposal trends would you say your couples love?
Although we love looking at and getting inspired by trends, that isn't what we are about, we help create whatever you love and deliver your dream proposal! A lot of proposals can seem quite alike and this is why we do not repeat designs. Our job is to make the proposal feel like something that is uniquely "Yours"
---
About EventsbyTobs
We are an event planning company based in Lagos. Specializing in Intimate weddings, social events, proposals, and celebrations. We plan, coordinate and execute every one of your big-day dreams. Get in touch with EventsbyTobs for dreamy proposals that are uniquely yours.