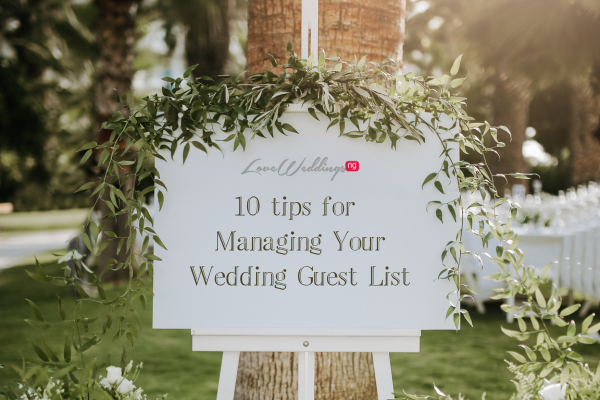 Managing your wedding guest list can be a daunting task, but with these 10 tips, you can make the process a lot easier.
Start early: Give yourself plenty of time to create and manage your guest list. This will help you avoid any last-minute stress.
Communicate with your partner: Make sure you and your partner are on the same page when it comes to your guest list. This will help you avoid any disagreements or misunderstandings.
Set a budget: Before you start inviting guests, decide on a budget for your wedding. This will help you determine how many people you can realistically invite.
Prioritize your guests: Make a list of the people you absolutely want to invite, such as close family and friends. Then, create a B-list of guests you would like to invite if space and budget allow.
Consider venue capacity: When creating your guest list, keep in mind the capacity of your chosen wedding venue. This will help you avoid inviting too many people and overcrowding your wedding.
Use an online guest list manager: There are many online tools that can help you manage your guest list, such as wedding websites and apps. These tools can help you keep track of RSVPs, meal preferences, and more.
Be prepared for declines: Not everyone you invite will be able to attend your wedding. Be prepared for some declines and adjust your guest list accordingly.
Be clear on plus-ones: Decide whether or not you will allow your guests to bring a plus-one, and be clear on your policy when sending out invitations.
Stay organized: Keep your guest list organized and up-to-date. This will help you avoid any confusion or mistakes.
Be flexible: Remember that your guest list is not set in stone. Be open to making changes as needed, and be prepared to adapt to unexpected circumstances.
Are there any other tips you have to help couples manage their wedding guest lists? Please share below