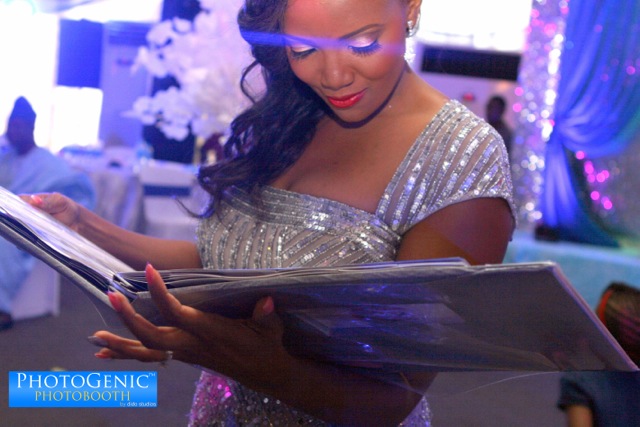 "We live for moments like these…Making a Bride's special day even more magical."
Okay okay, I know I over exaggerated the title. Obviously, an all-expenses paid trip to a 7-Star Hotel in the Maldives for your honeymoon beats your photo booth album, but allow me to make my case for magic of the photo book.
For some brides, celebrants, and event planers, the Premium Guest Book Album is the #1 reason to hire a PhotoBooth for events. The PhotoBooth Guest Book is an awesome keepsake that you will cherish and will be a beautiful vivid reminder of THE people and THE love at your special event. You ask what's so special about the guestbook album?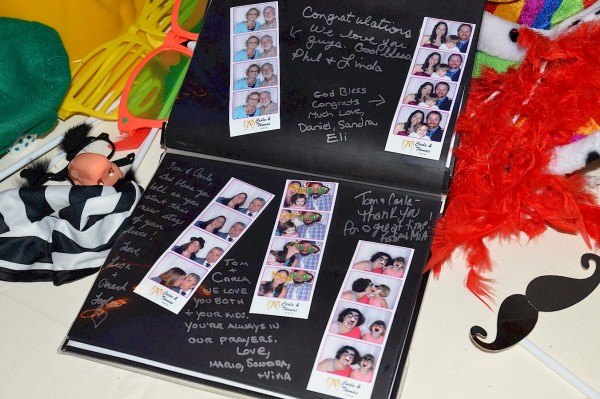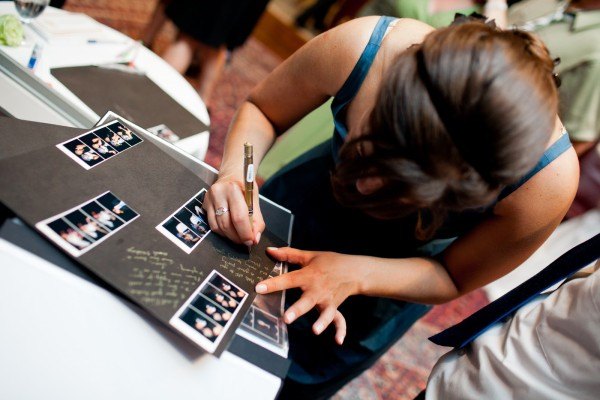 Well, it's pretty simple. At the end of your event you get to go home with a guestbook photo album containing fun photo booth photos of your friends and family with lovely hand written well wishes, prayers, and advice next to each photos. (And YES, gone are the days you need to wait many weeks for your photographer to send you your own event pictures. With PhotoGenic Photo Booth, you get your guestbook album on the day of the event!)
One of our brides captured the essence of the photo booth album perfectly when she said:
"The best part of [the photo booth]… receiving a photo guest book that is unlike any other – a customized scrapbook of pictures of my favorite people with well wishes for our future, a keep sake for life."
Read the blog post HERE
Over the past few months we at PhotoGenic PhotoBooth have had the awesome pleasure to put smiles on the faces of our clients by presenting them with their PhotoBooth Guestbook photo album immediately after the reception. Lolade, one of our beautiful brides, spoke to Wale, our senior manager on how she felt when she received her photo booth album in the short clip below.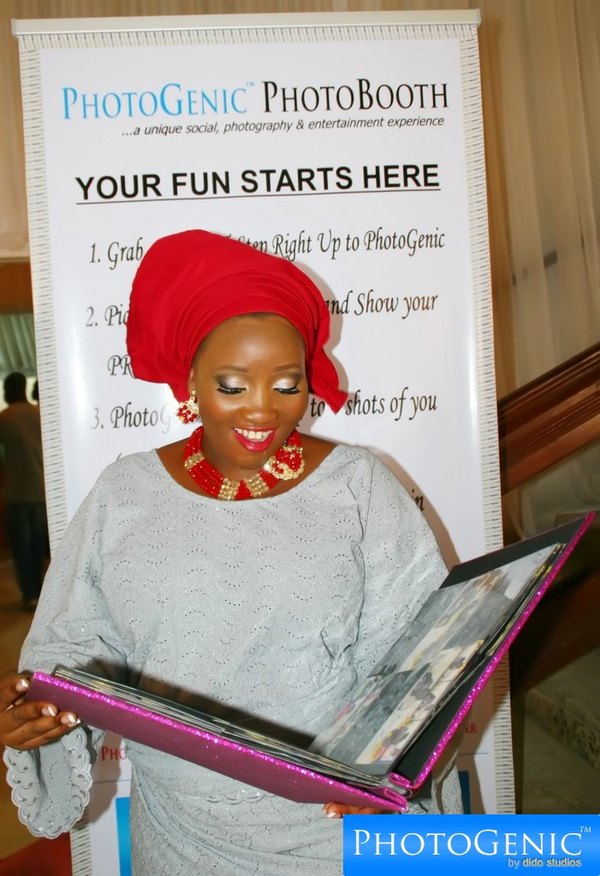 Okay, I know you are still thinking about the white sands and green-blue waters of the Maldives honeymoon, but I hope a part of you is now looking forward to getting a priceless piece of memories that you will cherish for years to come after your wedding and honeymoon. Enjoy some of the magical moments we've captured around the photo booth Guestbook album (especially the appreciative smiles).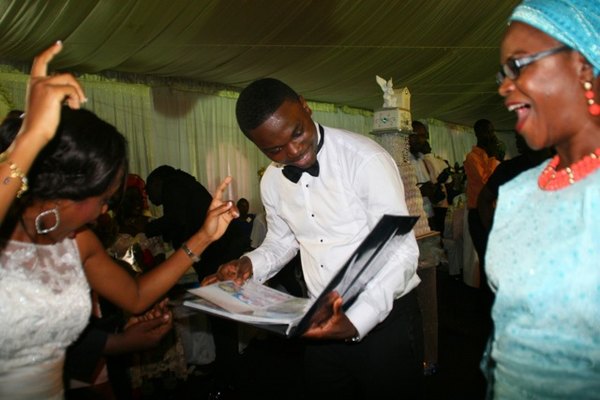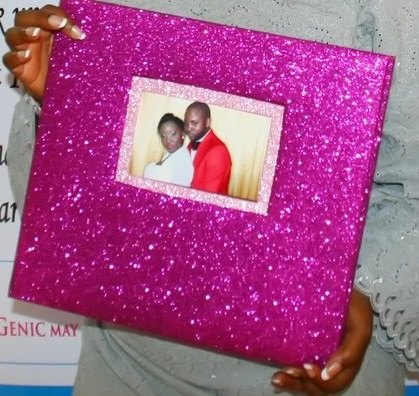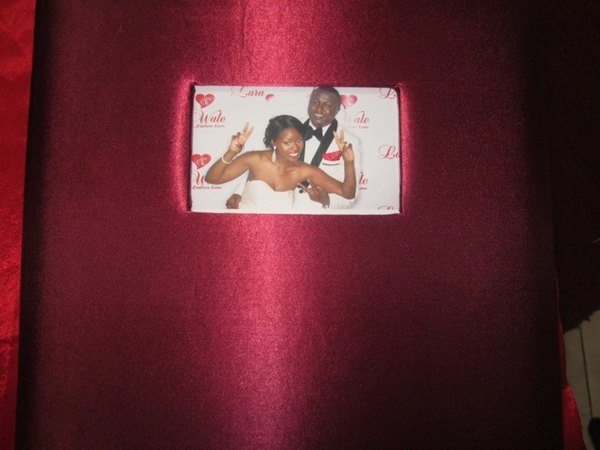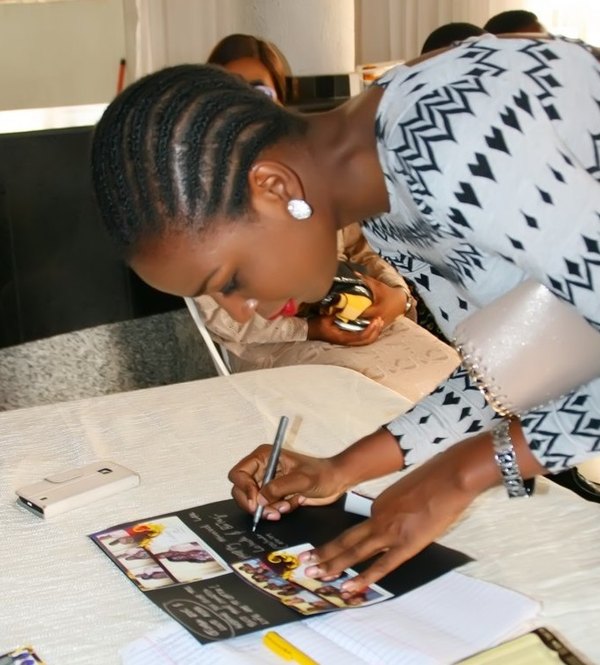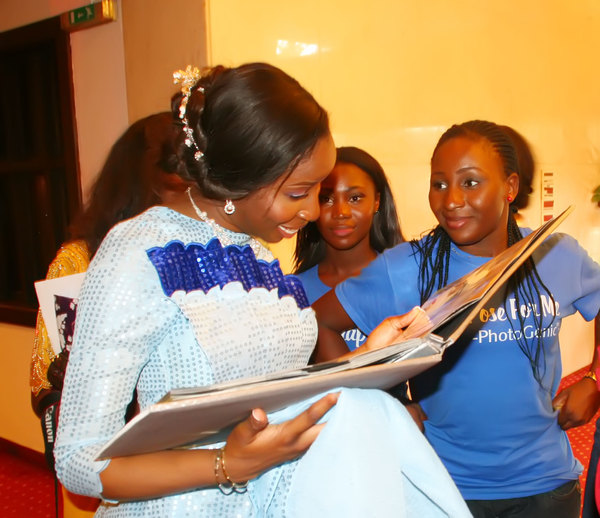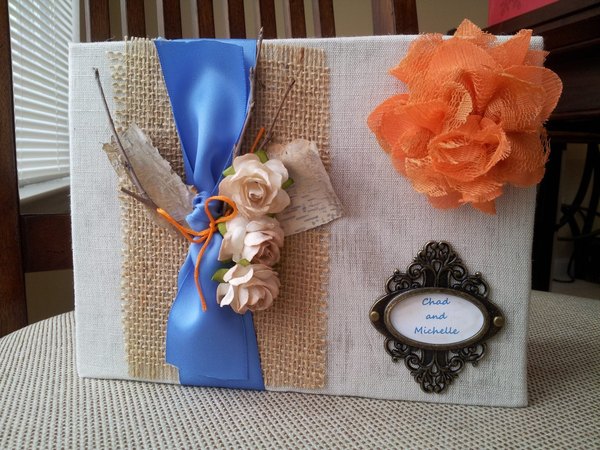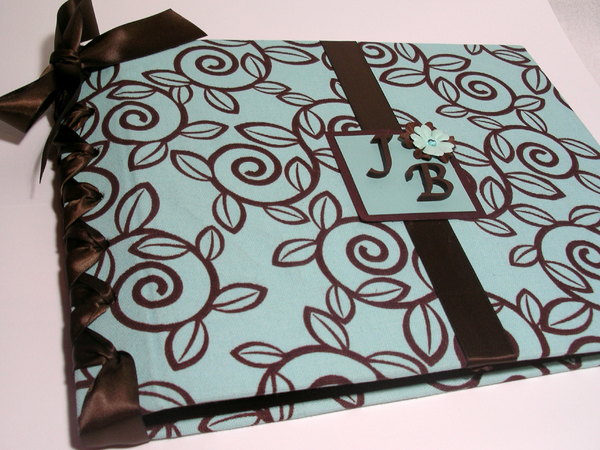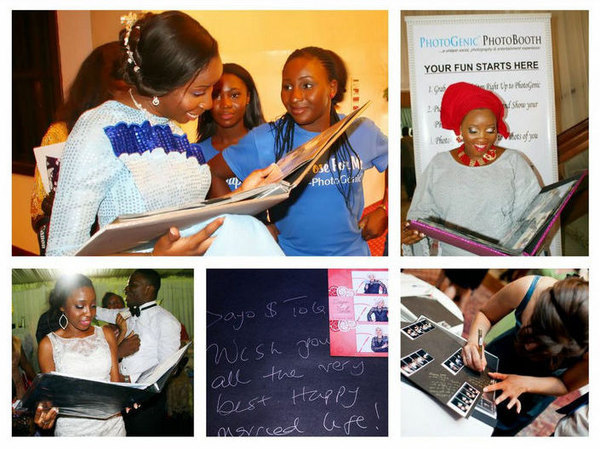 TO BOOK A PHOTO BOOTH TODAY:
Call 0806.090.3561 | 0815.455.2666 | +1.770.366.4008 (U.S Office)
Book: www.didostudios.com/book
Email: photogenic@didostudios.com
Source: Photogenic Photobooth | Dido Studios