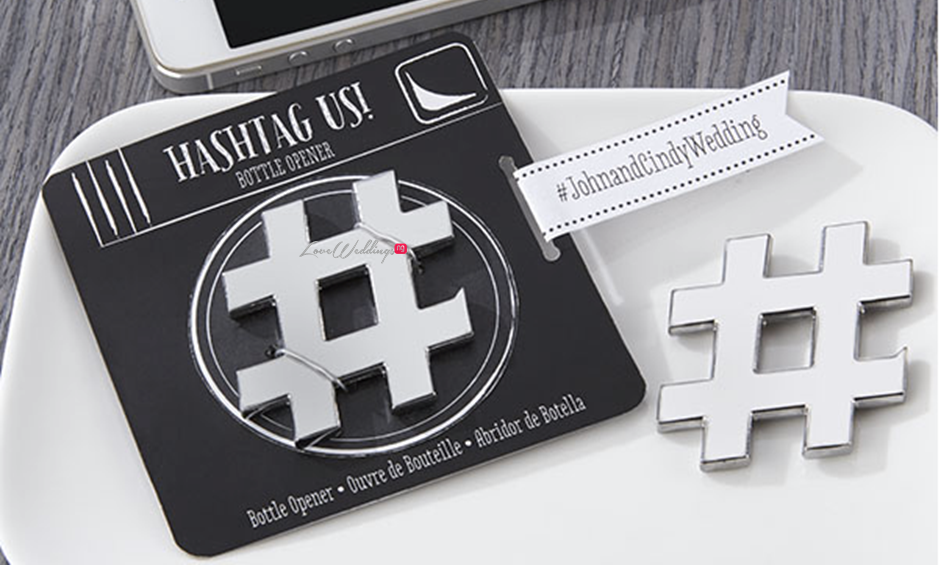 The Artisan's Gift Company is a Lagos based retailer of unique favours and gifts for all of life's celebrations. Folayemi, the founder of the company, shares with us the inspiration for the company, some of her favourite items and how to best incorporate these items into your special occasion.
The Artisan's Gift Company
The idea for the Artisan's Gift Company was inspired by life and all of life's celebrations. I genuinely believe in celebrating every milestone, big or small, because being alive is a truly amazing thing. The Artisan's Gift Company recently launched a new website, and the vision for our website was to inspire our readers. Through our website, we want to get you excited about your next party; we want to give you lots of fabulous new ideas and leave you brimming with inspiration. On our website you can get party supplies, party decorations and most importantly party favours. This is because the favours and gifts last longer than the party and to us, this is the most wonderful way of preserving the memories. In this post, I want to share with you some of my favourite items from the site and how you can incorporate them into your special occasion.
FAVOURS
Personalized Shoebag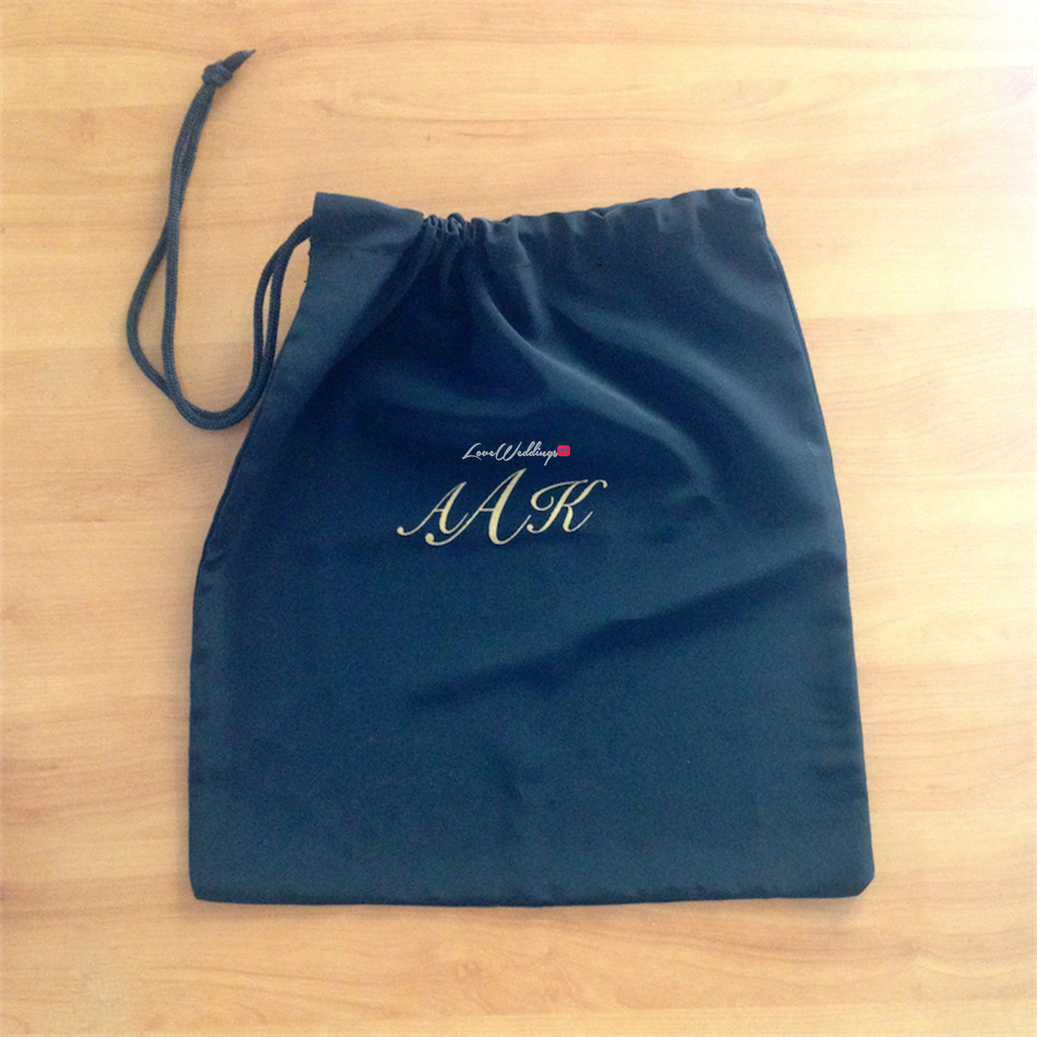 I've found that the best favours are functional, creative, and personalized. This shoebag is uber practical and your guests will definitely use and appreciate this one. Personalized with the bride and groom's monogram, guests will not forget in a hurry where they picked this one up. Or are you planning a small party and want to give each guest a personalized gift? These shoe bags will definitely be a sure winner.
Personalized Throw Pillow Cover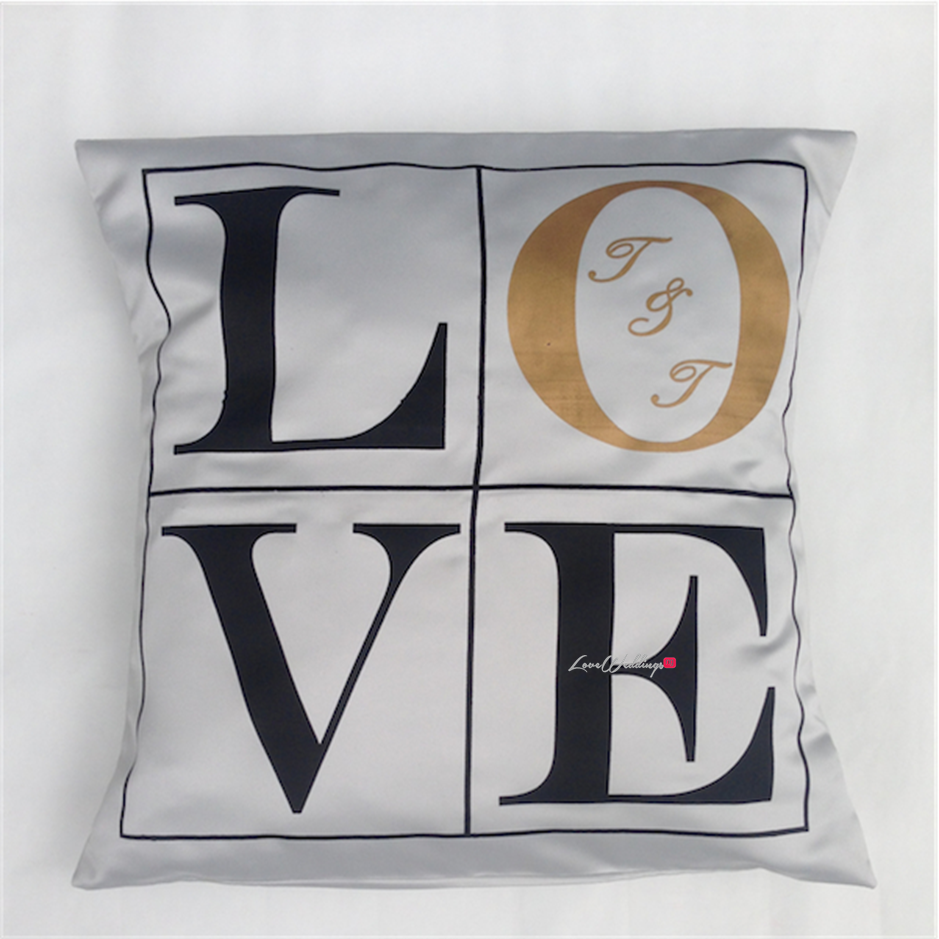 As wedding favours, these throw pillows will definitely be welcome romantic addition to your guests' homes. If you stick to neutral colours like black, white and silver, your guests are more likely to be able to fit it into their existing home décor.
Love Beyond Measure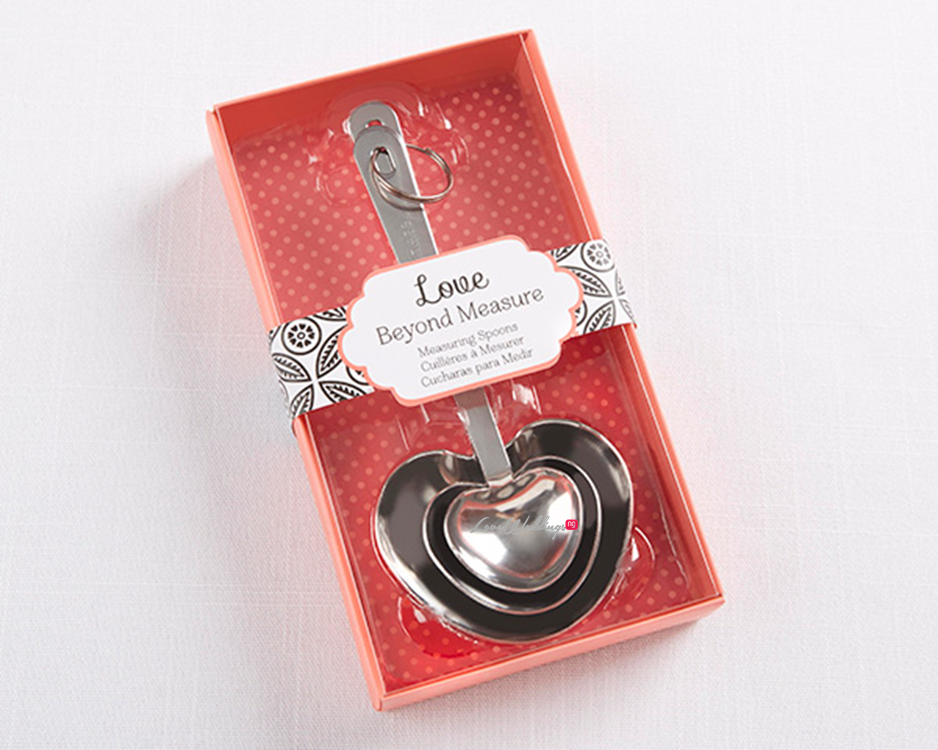 A dash of kindness, a spoonful of laughter, a heap of love brings joy ever after! When your guests whip up something to eat with these, it will certainly be made with love.
Hashtag Opener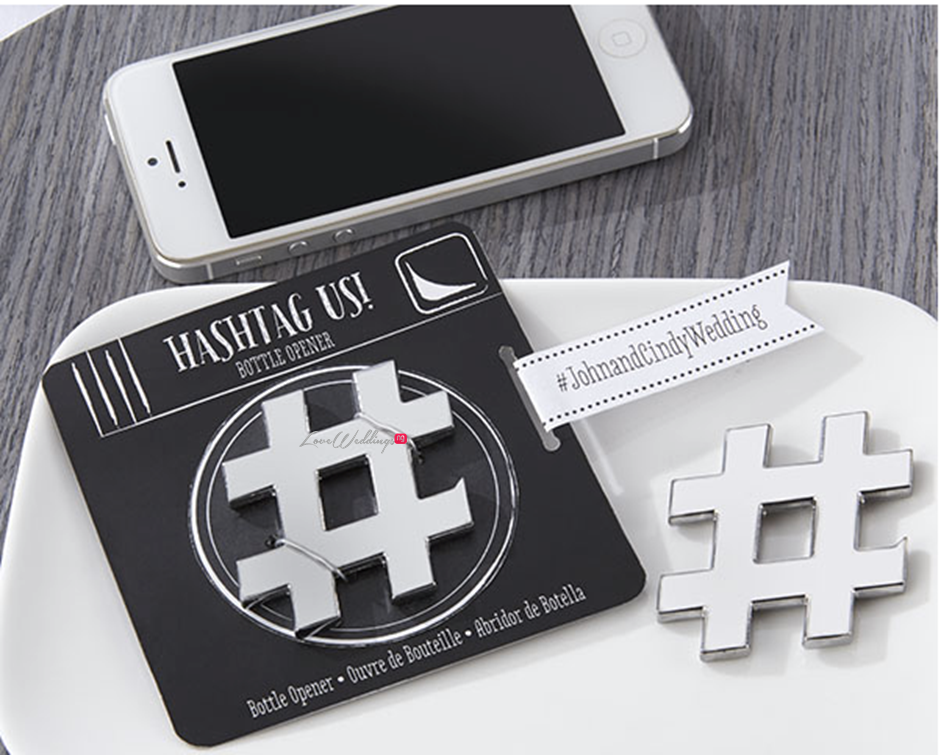 I love this one because it reminds your guests to share their pictures from your event on social media (e.g. instagram), using your custom hash tag.
"Hello Gorgeous" Manicure Set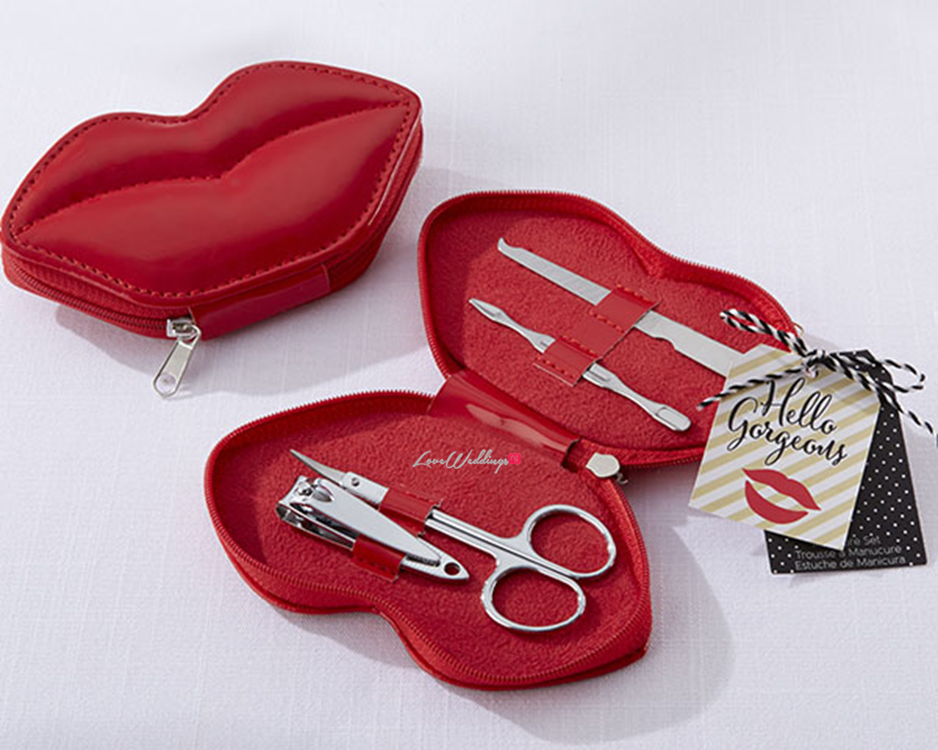 A fabulous and practical favour for a chic bridal shower.
PARTY SUPPLIES AND DECORATIONS
Photo booth Backdrop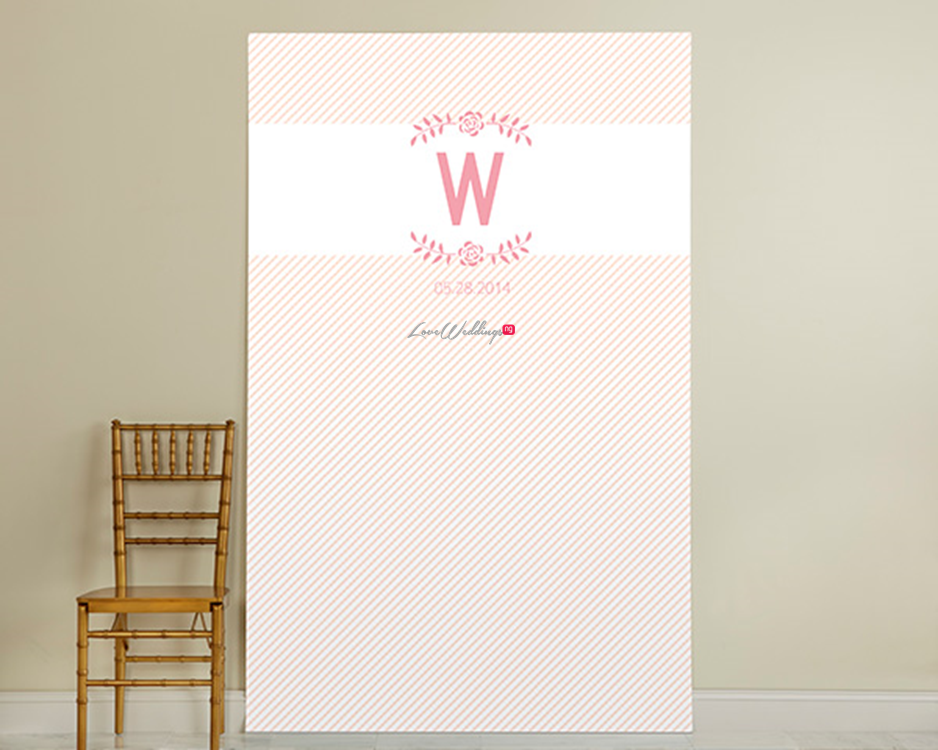 Our photo booth backdrops are perfect for baby showers and bridal showers alike. Each beautiful background can be used as a decorative backdrop for photos or behind the buffet/dessert table. It will be personalized perfection!
Mason Jars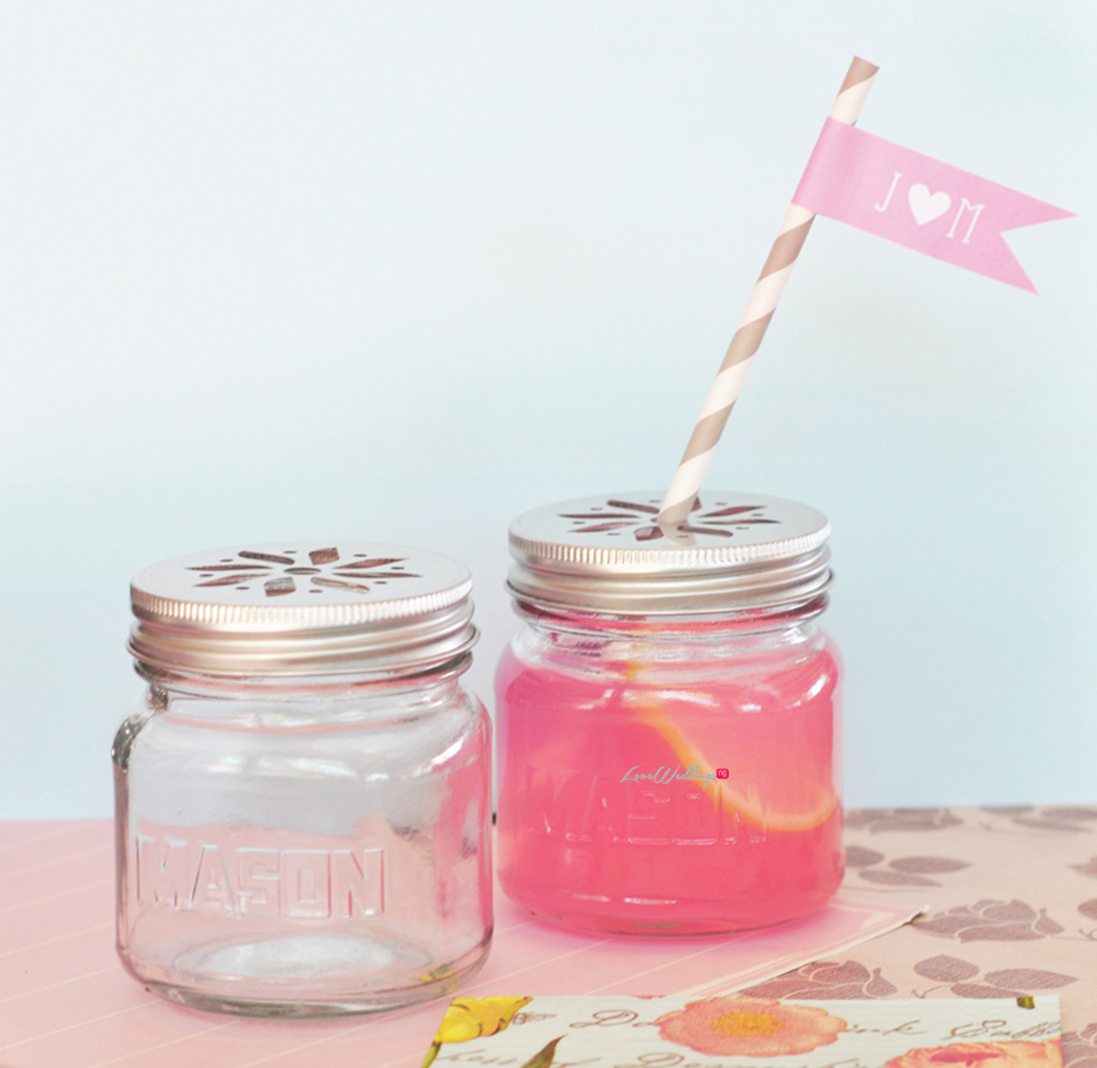 Are you planning your own fête and are unsure of what to do for drinks/cocktails? Mason jars present the perfect solution. Its convenient size makes it easy for guests to sip and mingle. Mason jars are also easy to personalize with custom labels, and when paired with our striped straws and custom straw flags, your drinks will go from plain to chic in very little time.
Party Sunglasses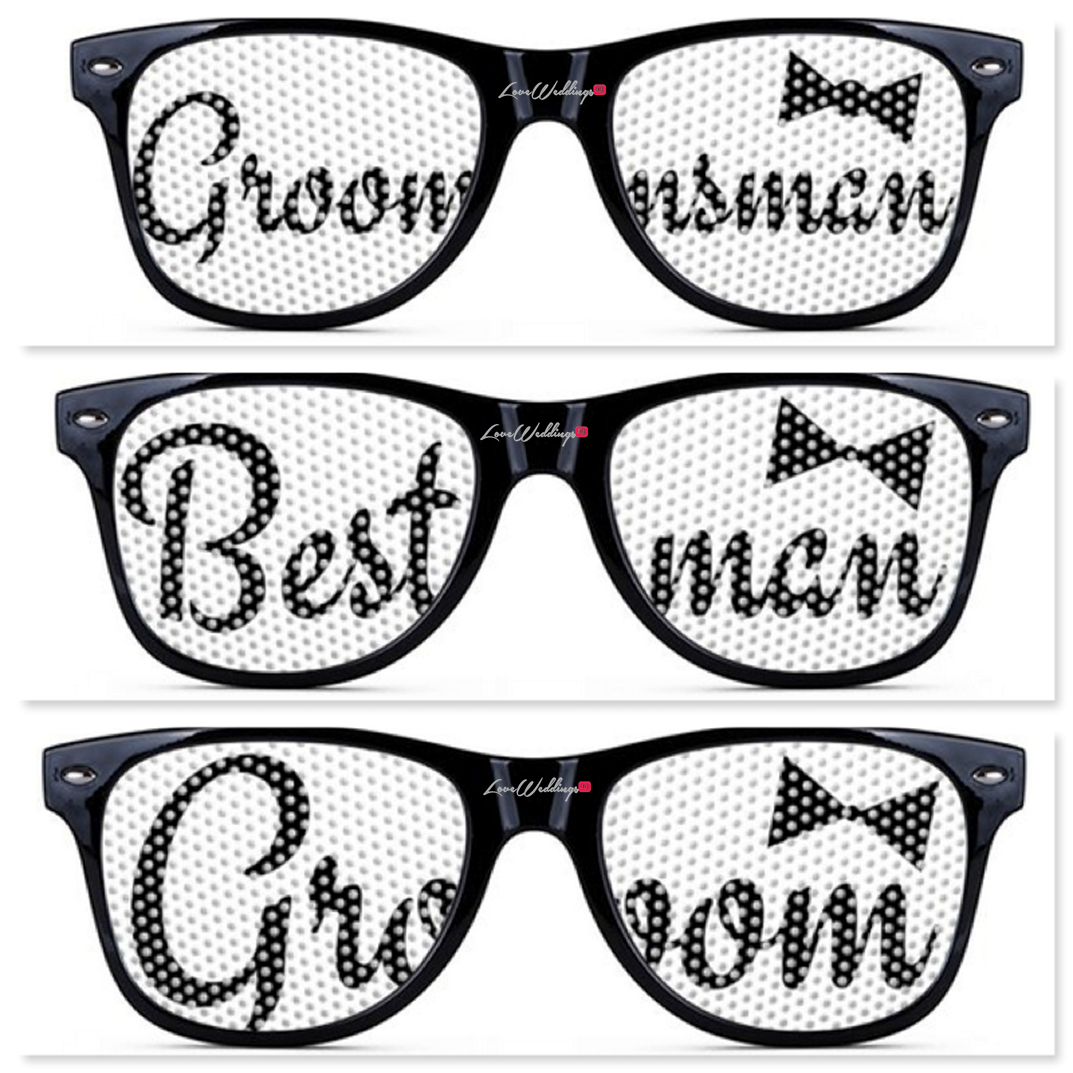 Imagine you and your bridal party arriving at your reception party all decked out in these dramatic sunglasses? Nobody will forget such a cool stunt in a hurry, and your wedding will certainly be the talk of the town.
Thank you Folayemi for sharing these amazing tips with LoveweddingsNG. To get these amazing favours, party supplies & decorations, contact The Artisan's Gift Company, contact details below;