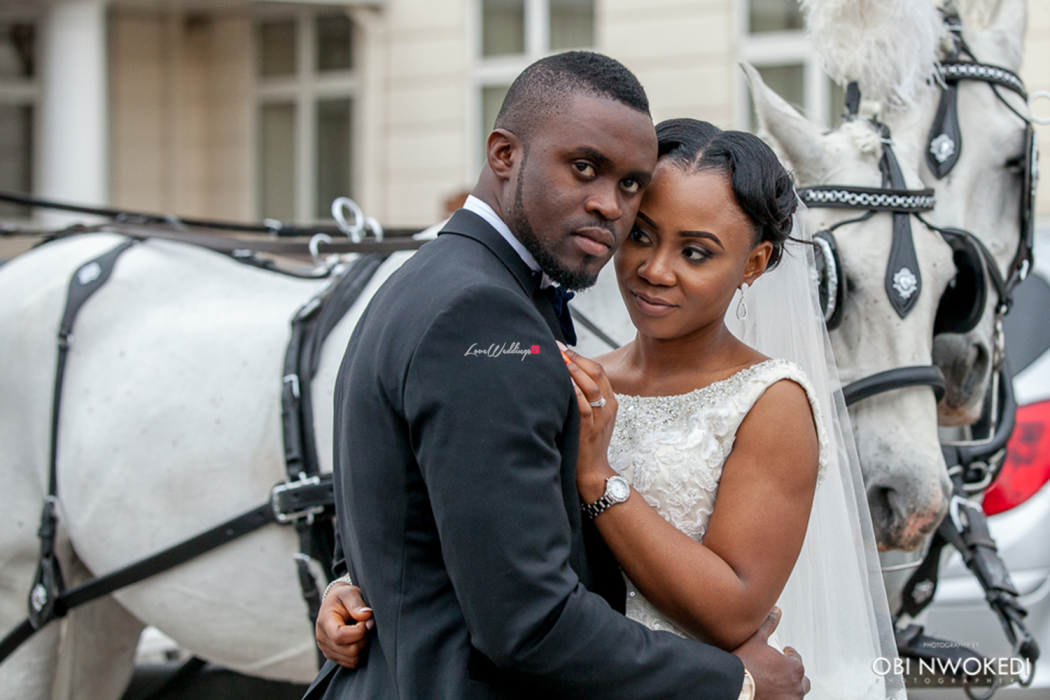 Where do I start!!! Tobi & Adebayo's pictures are so so beautiful!!!
The couple had their traditional wedding in Ibadan, Nigeria on the 1st of December 2012 and the white wedding on the 12th of April 2014. Read their lovely story and view pictures from their wedding below;
How We Met
We met at a friends house party on the 12th of Februaray.
So my friend Kenny was celebrating his birthday but I got the date mixed up. I remember turning up a day before the party at Kenny's door and he was surprised to see me. I told him I was here for the party, he laughed at me and said it was the next day. I was a little bit sceptical about going again the next day as I felt a bit embarrassed. However, still I decided to go with my friend Aidan on the actual day of the party.

One of my hobbies is taking pictures, which led to me becoming a professional photographer. I saw Tobi, with two of her friends, walk in looking all pretty and I asked if I could take a picture. Looking at the picture, I could see my future wife (weird as people will say). I just knew Tobi was the one for me. Before the end of the night, we chatted and exchanged numbers. I remember telling my friend Aidan this lady is going to be my wife and he laughed at me. Here we are today Mr & Mrs Yusuf.

– Bayo (Gr0om)

My friend Tolu (Kenny's friend) invited me and another friend – Mora to Kenny's birthday party (As usual, we never go to parties on our own lol). Tolu wasn't too sure about going but Mora and I convinced her as we wanted to party.

On the day, I was to drive to the party from Kingston to London and I live a few blocks away from Tolu and Mora's flat. I remember waiting for them to come join me in the car as they told me they were ready but girls being girls. I wasn't happy about waiting and actually wanted to change my mind on going but I will say God calmed me down because he was going to connect me to my future husband.

The girls and I weren't talking through the journey. On getting to the house party, this was around winter so we had our coats on, and this guy came over and asked to take a picture and because we were 'not talking', we all had this stern look on our faces. In my head I was thinking 'this guy please, we only just got here'.

We settled into the party and the same guy came again asking to take more pictures. We looked more relaxed and this time, I smiled for the camera and thought in my head again 'Nawa for this photo guy oh, wonder what's he feeling like' not knowing this photo guy was the one God wanted to connect me with.

The night went on to be a good one not until a guy tried to be rude whilst dancing and photo guy (now my husband Mr Godson Studio – his business name – as I like to call him) came to my rescue. We chatted for a while and exchanged numbers. We talked the next day and the rest is history……

– Tobi
How He Proposed
We both knew what we wanted. I knew Ade was the one I wanted to marry, I told my parents about him, dad being a dad was a bit hard on him but my mum straight up was fine with him. Ade proposed on my birthday – November 6th 2012 – in front of my family and friends and of course I sad YES, this same day was also my graduation day so I had a mini house gathering with families and close friends. It was a surprising and amazing day as I wasn't it expecting at all.

My cousin blindfolded and walked me into the living room where everyone was gathered and I was thinking I'm getting a cake as there wasn't one at the time. There was my Ade, down on his knees, I can't remember his exact words (too overwhelmed to pay attention) but just the last bit of 'Will you Marry Me' lol

I thank God for making our paths cross and for how he has helped us to be where we are to today.
Advice
Put God first in all you do and He will surely direct you. On the day of the wedding, try and always keep a smiling face. Think of what you would like to see when watching videos and viewing pictures. Just remember, the day has already arrived, you can't change much. Only prayer can change things and the best prayer will be for God to take control and have His way.
White Wedding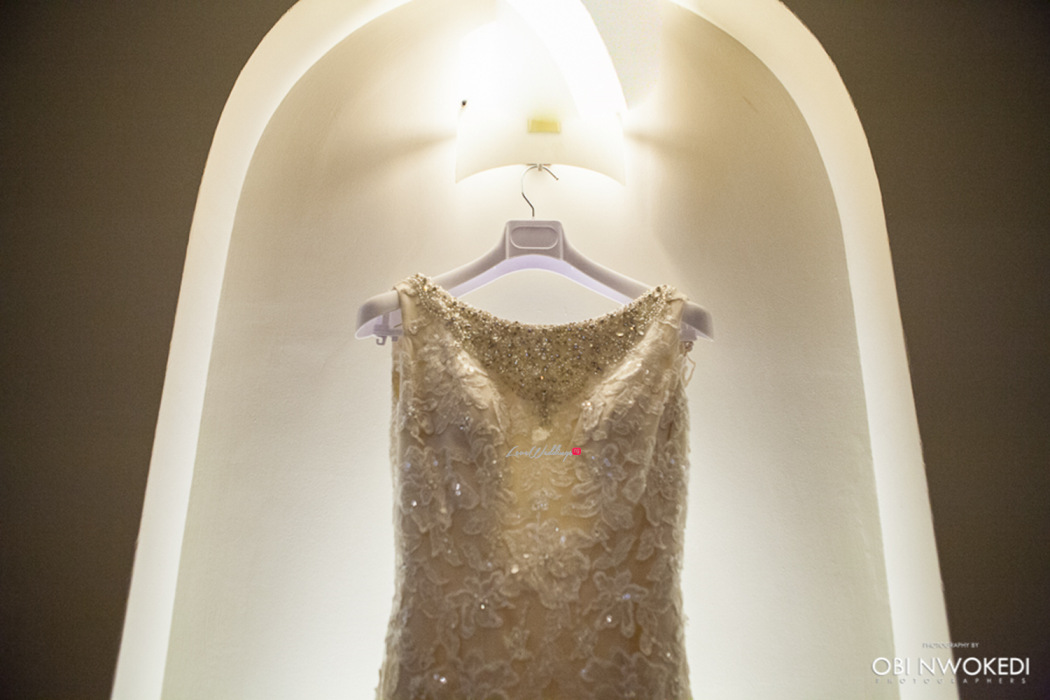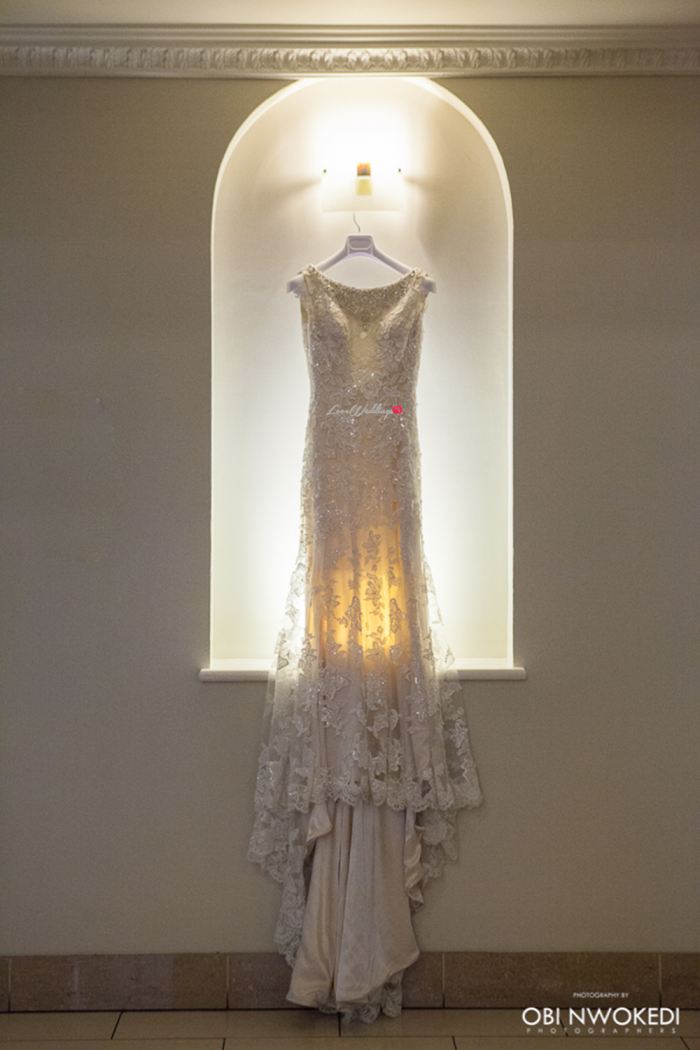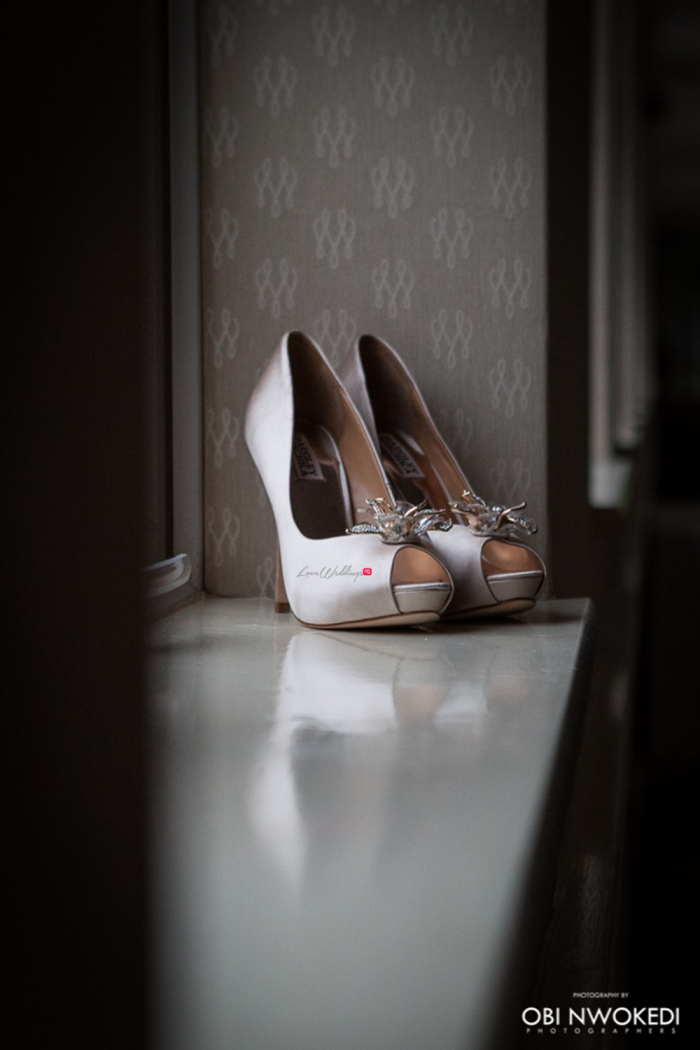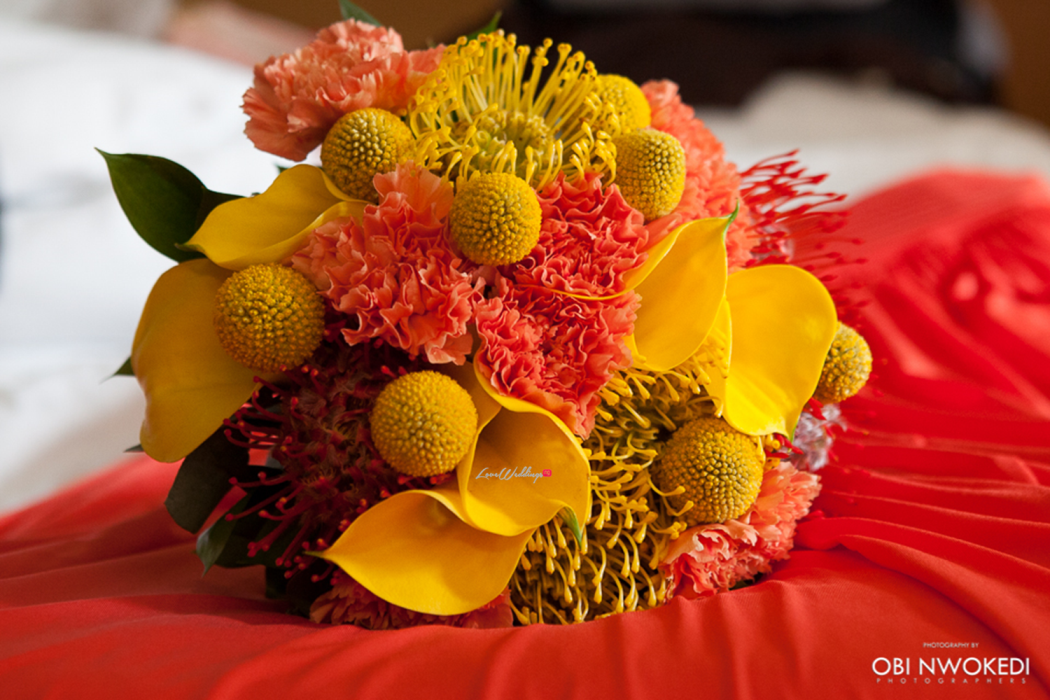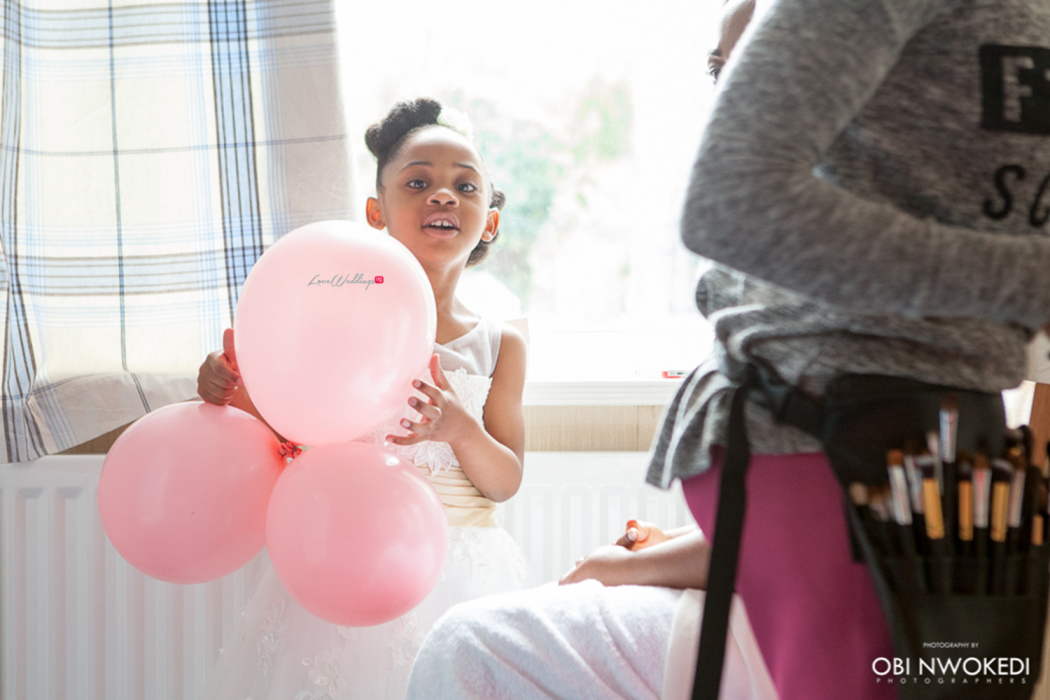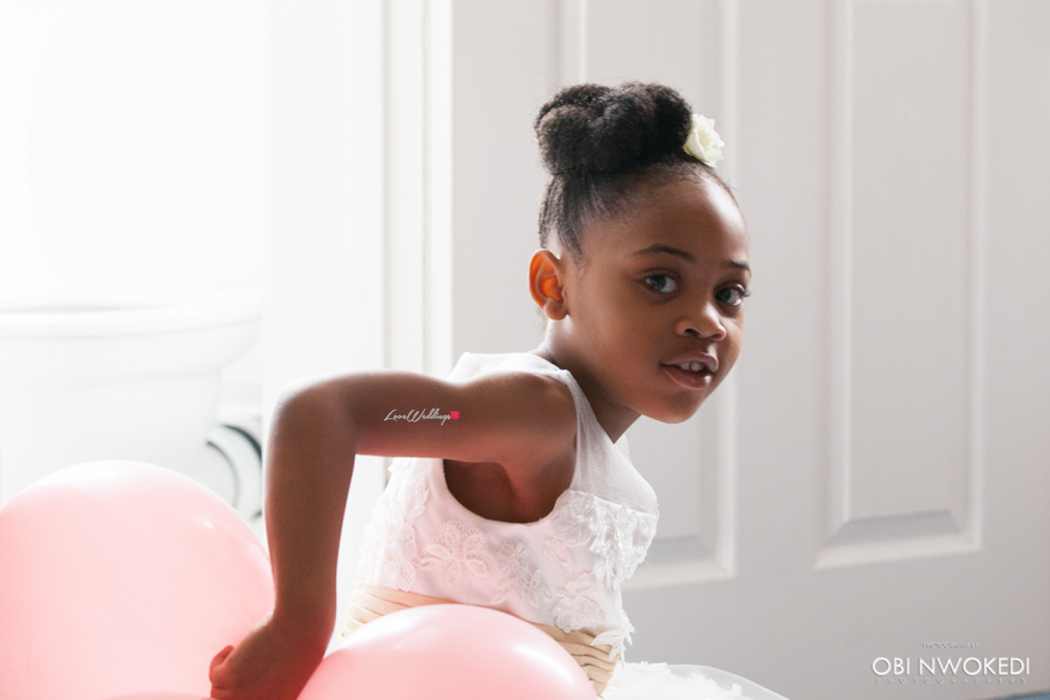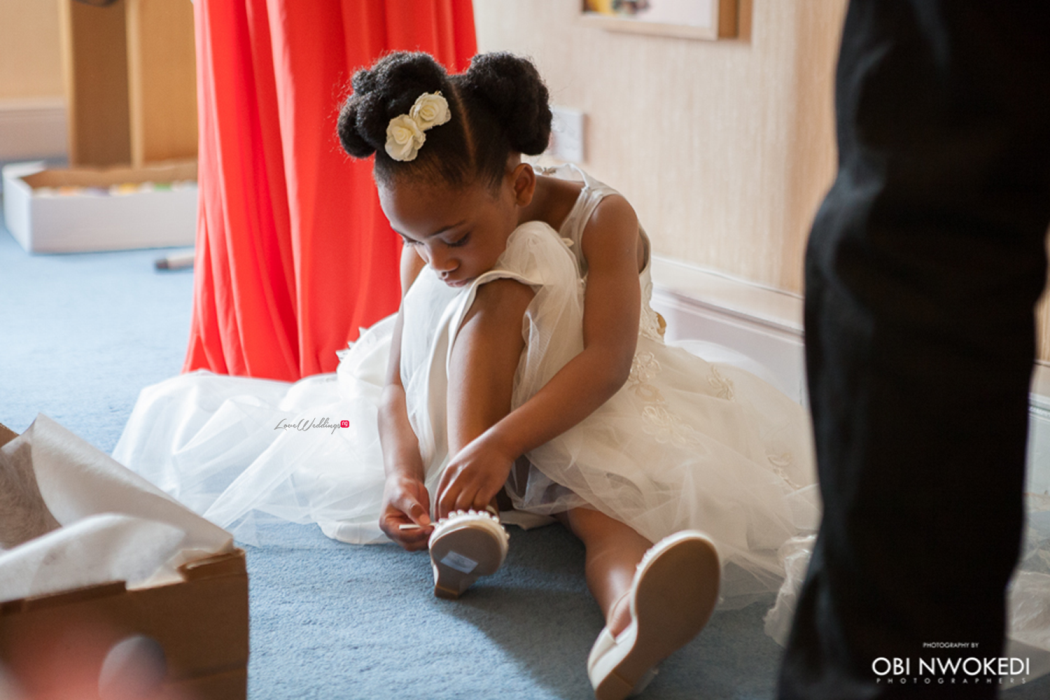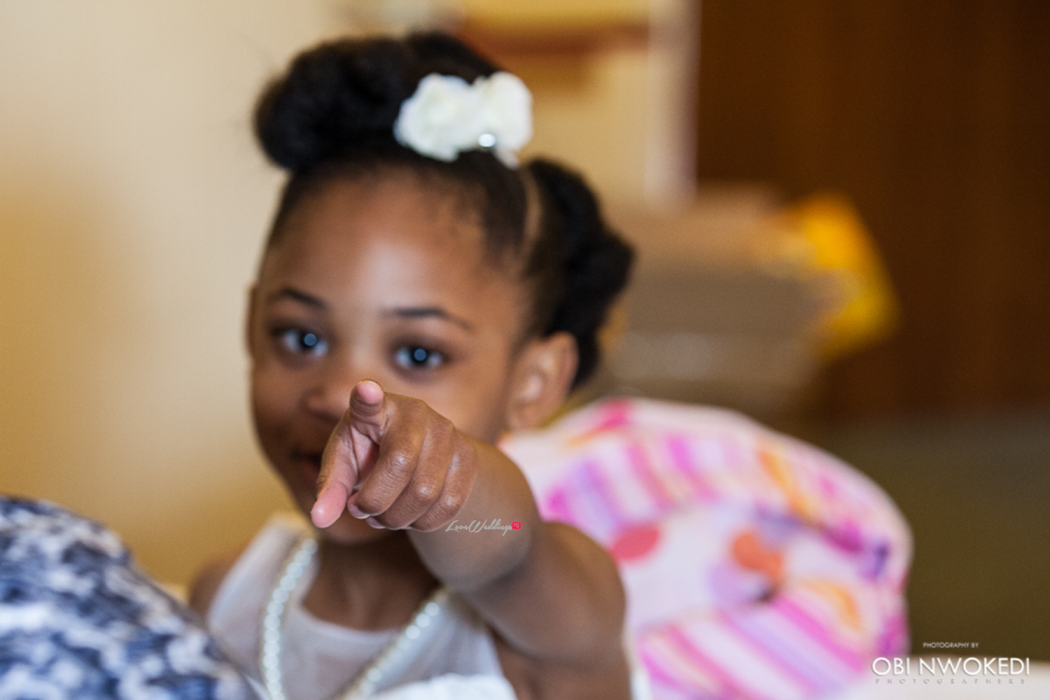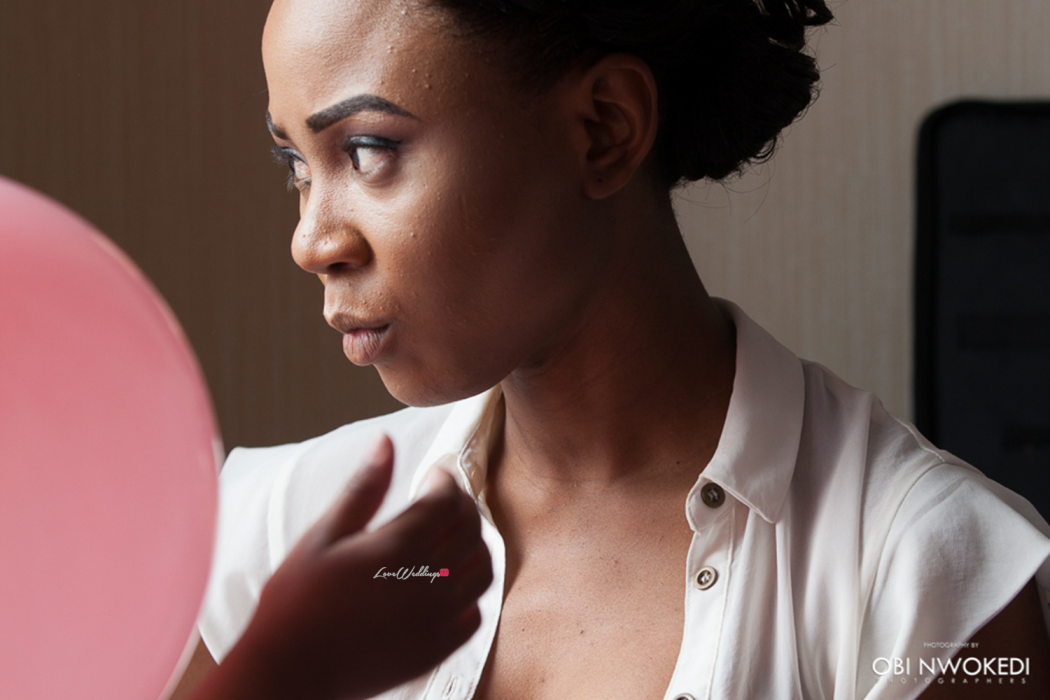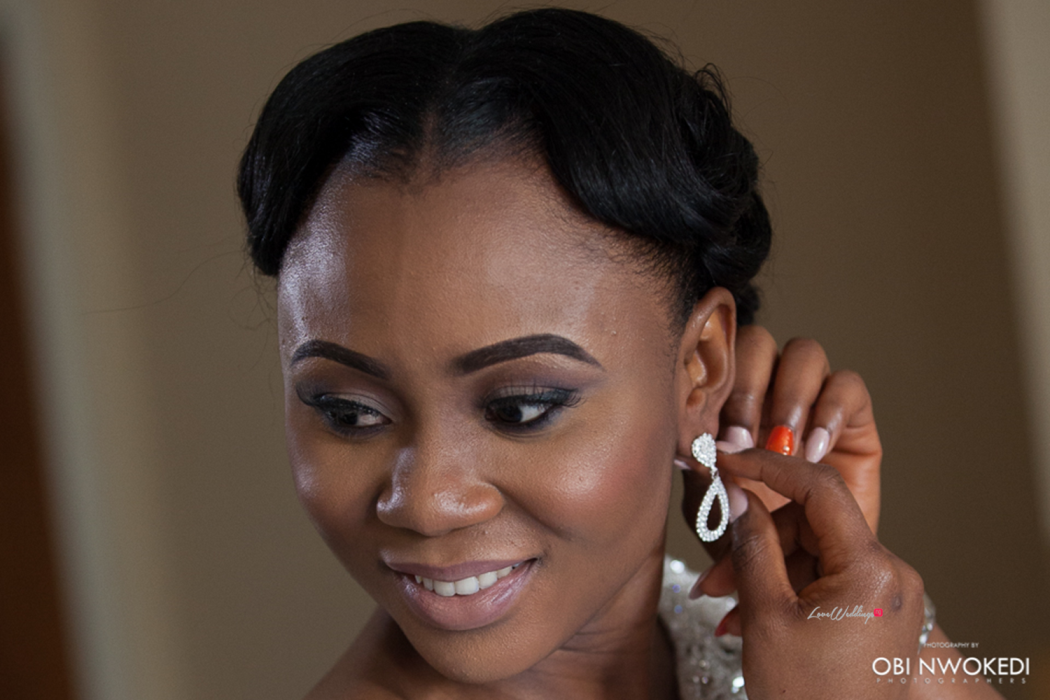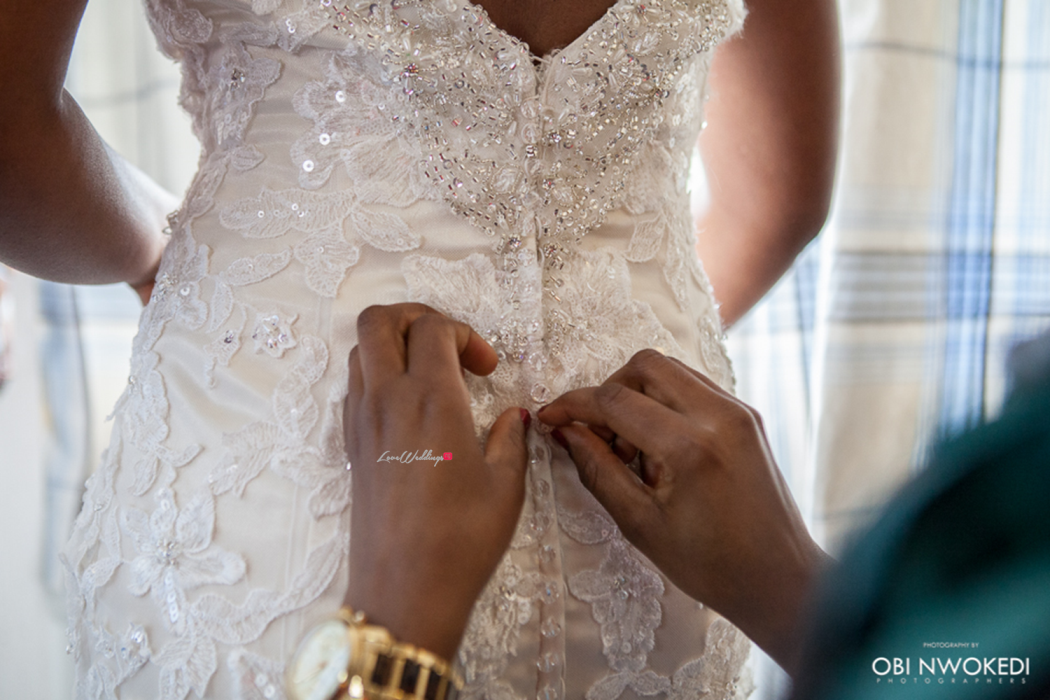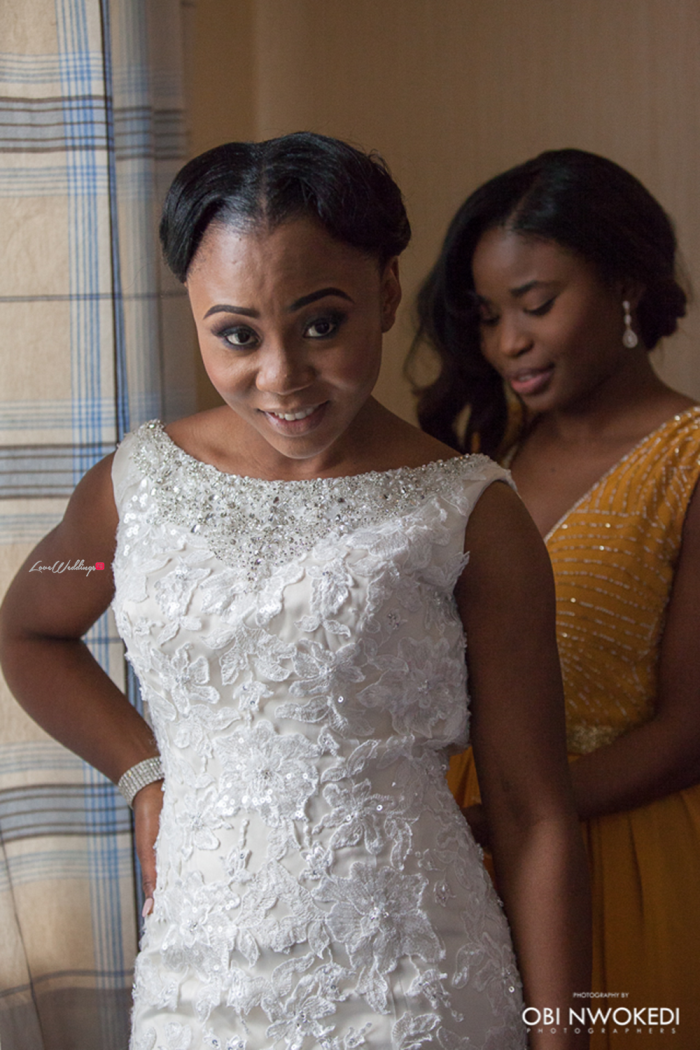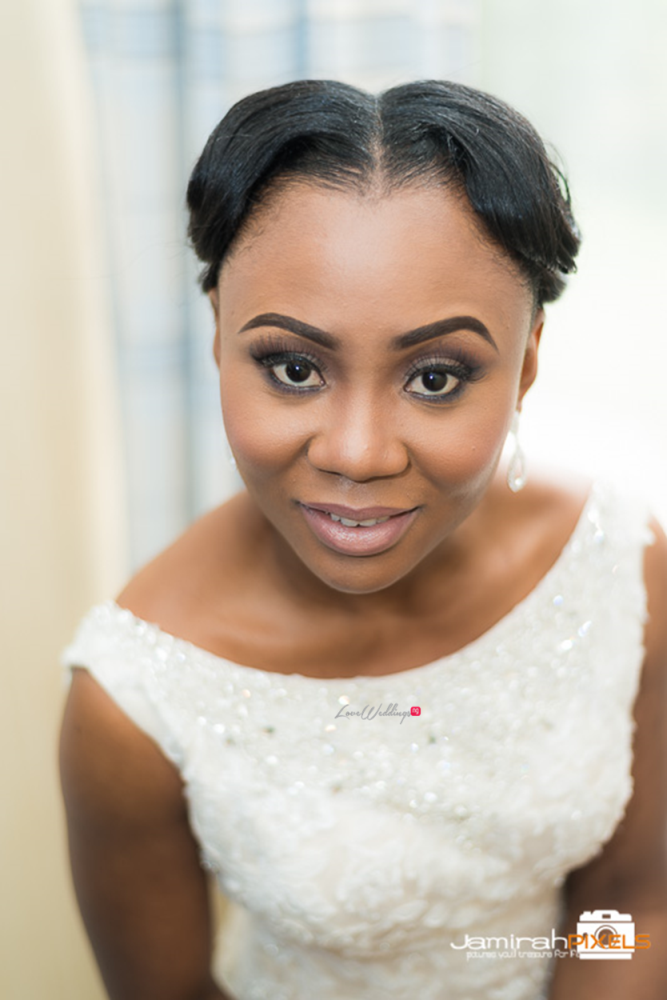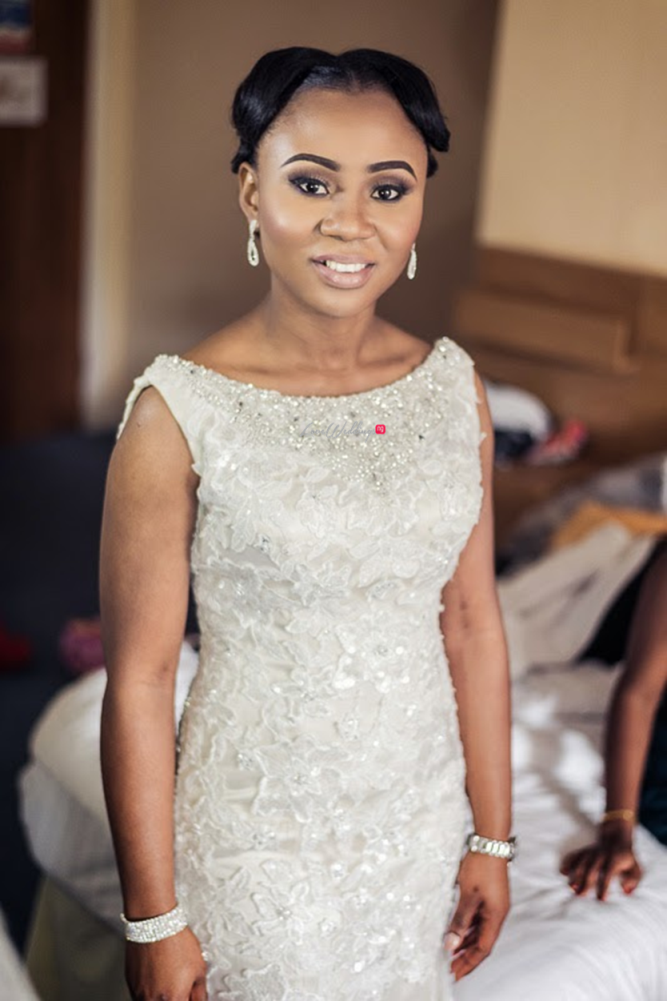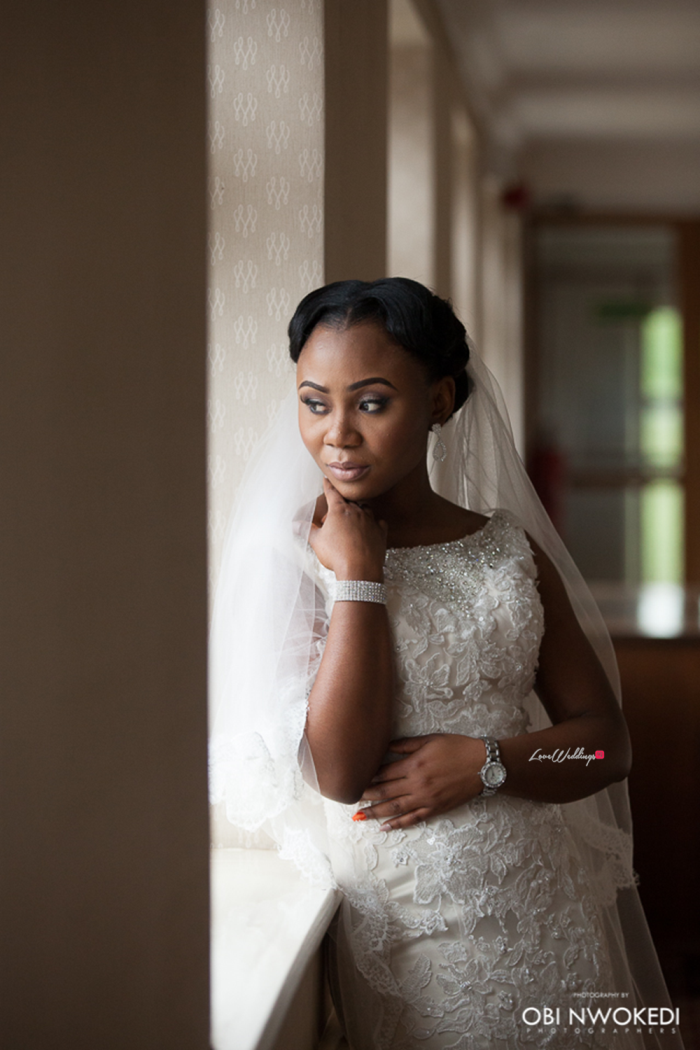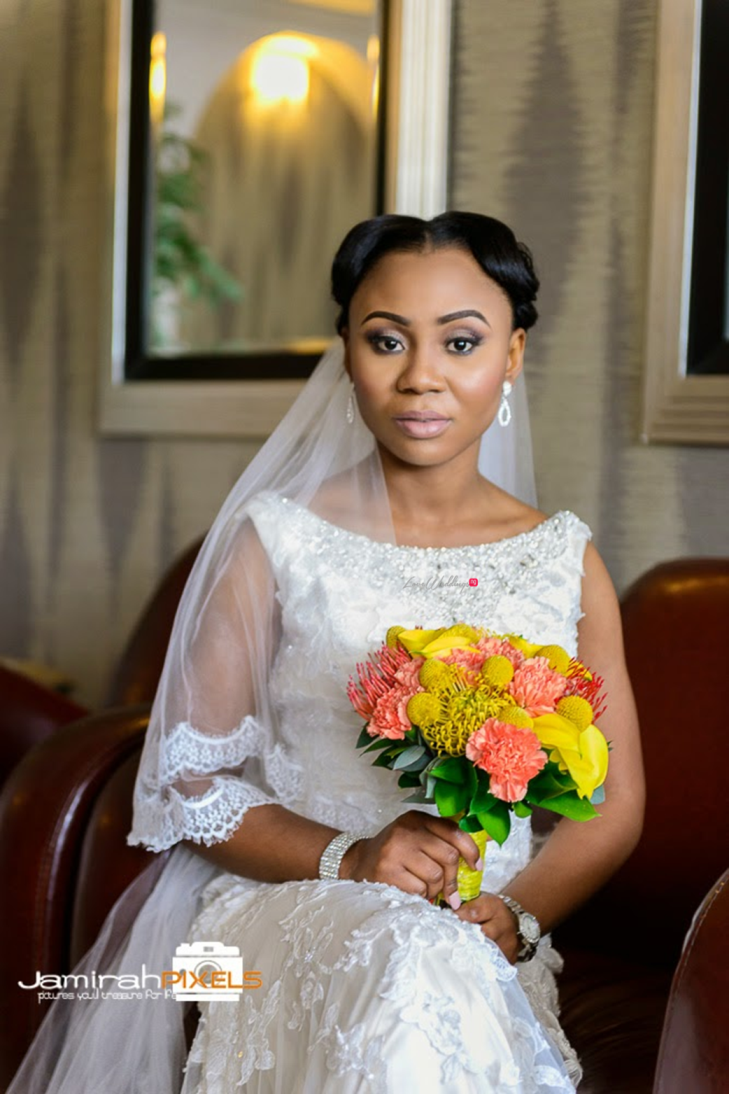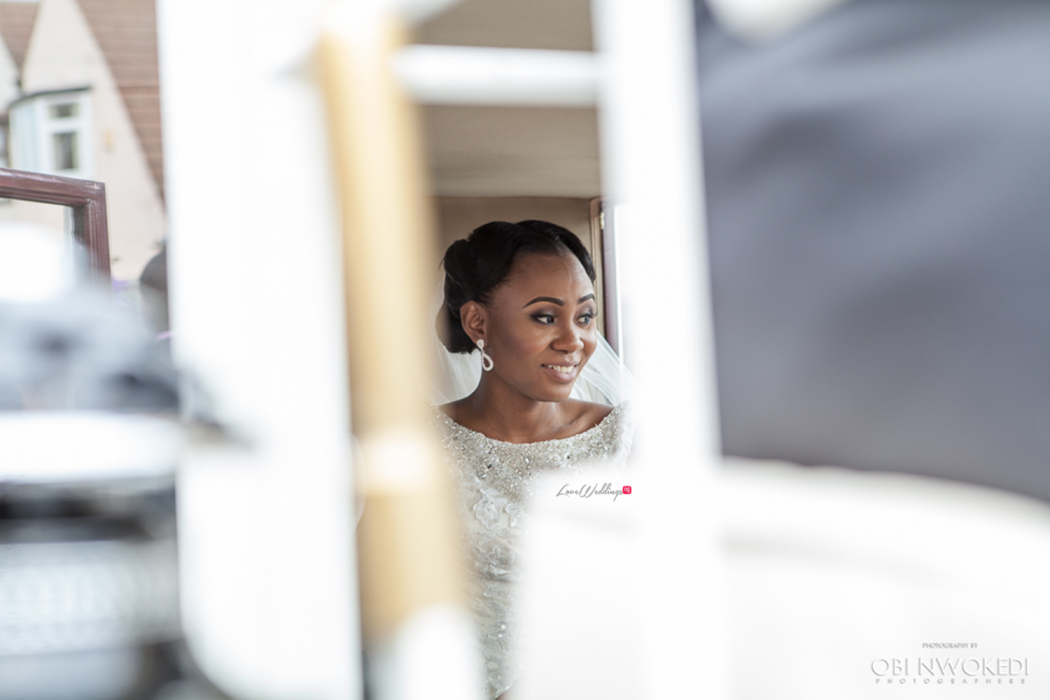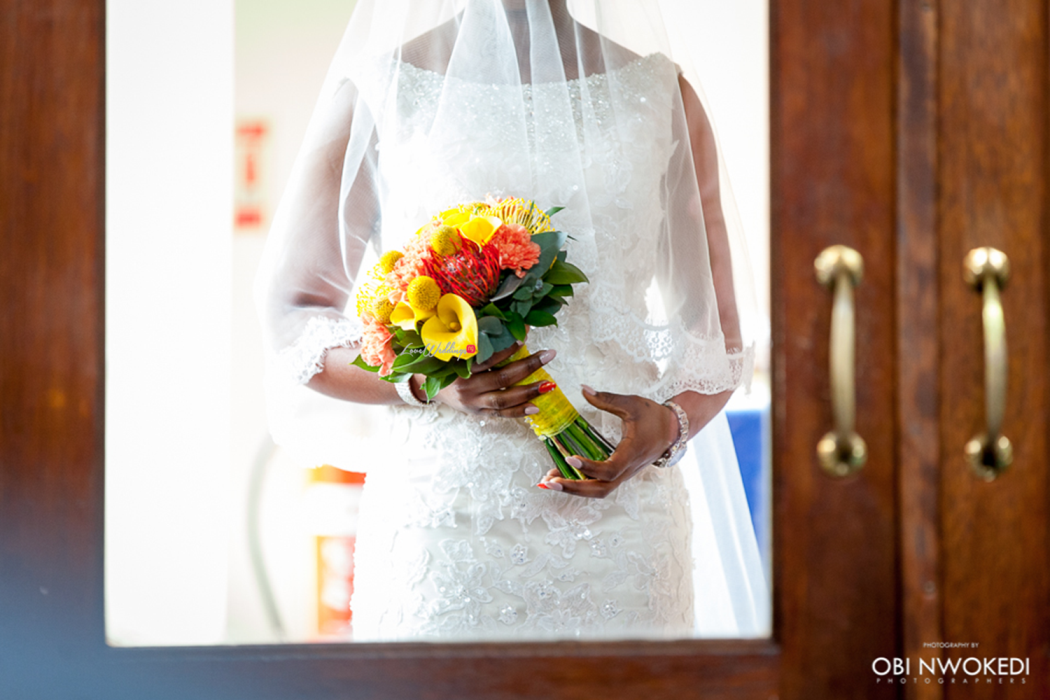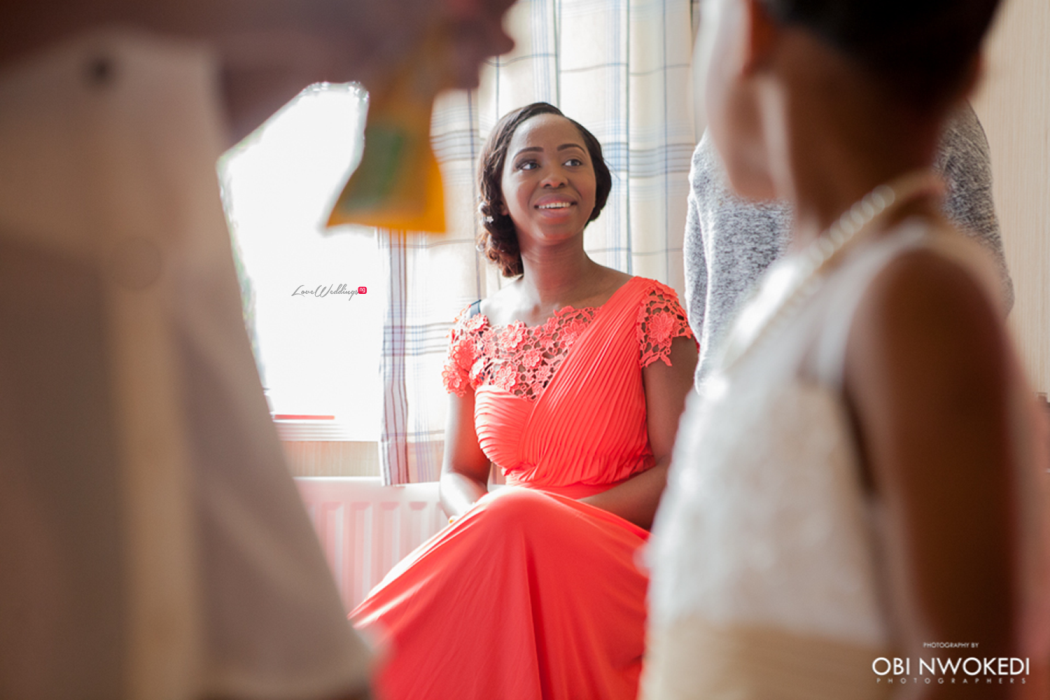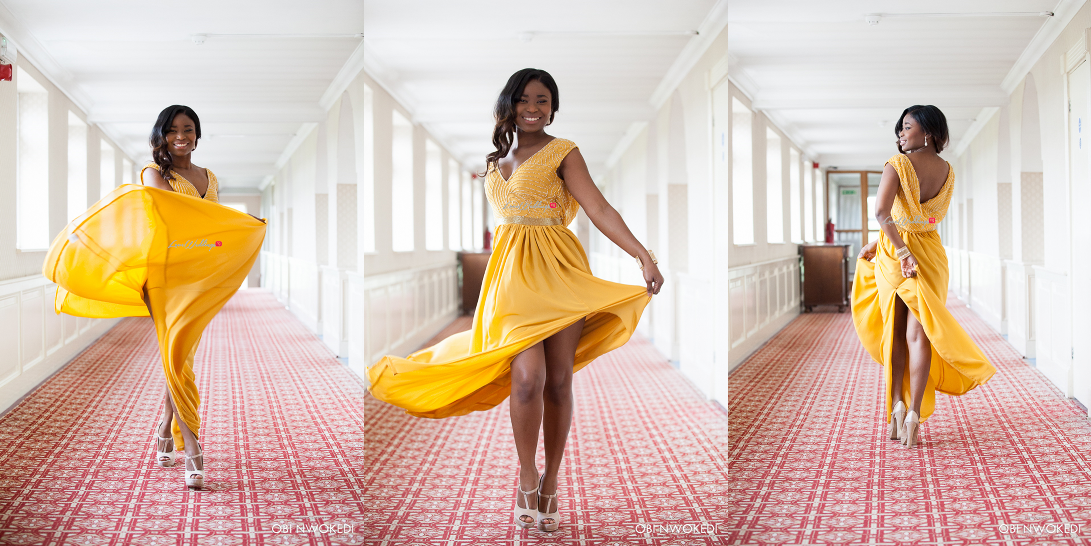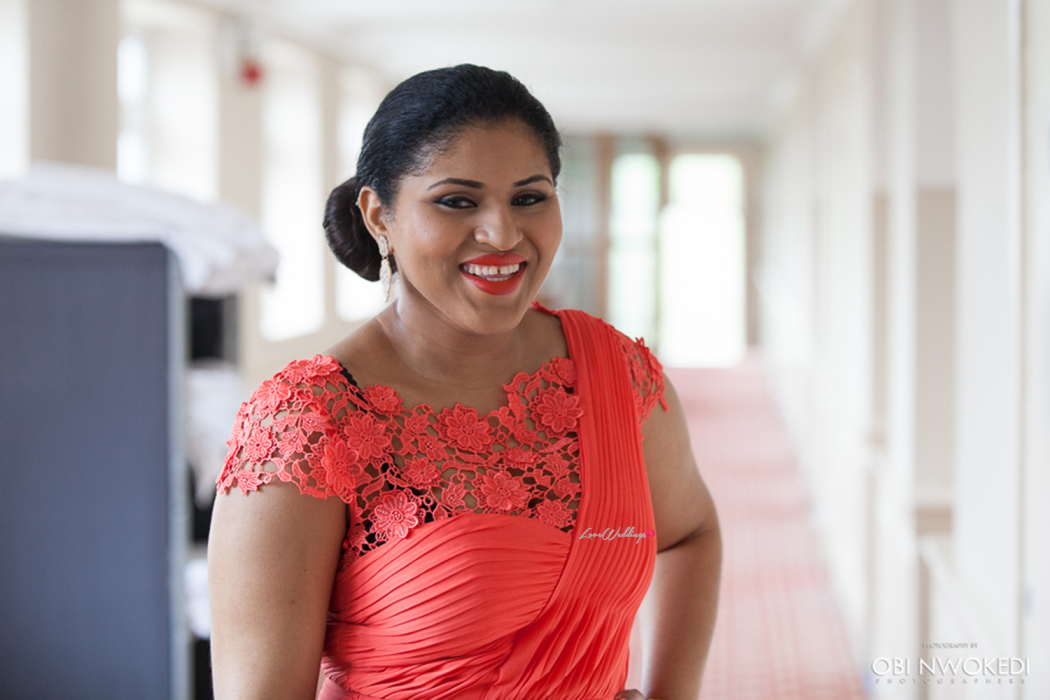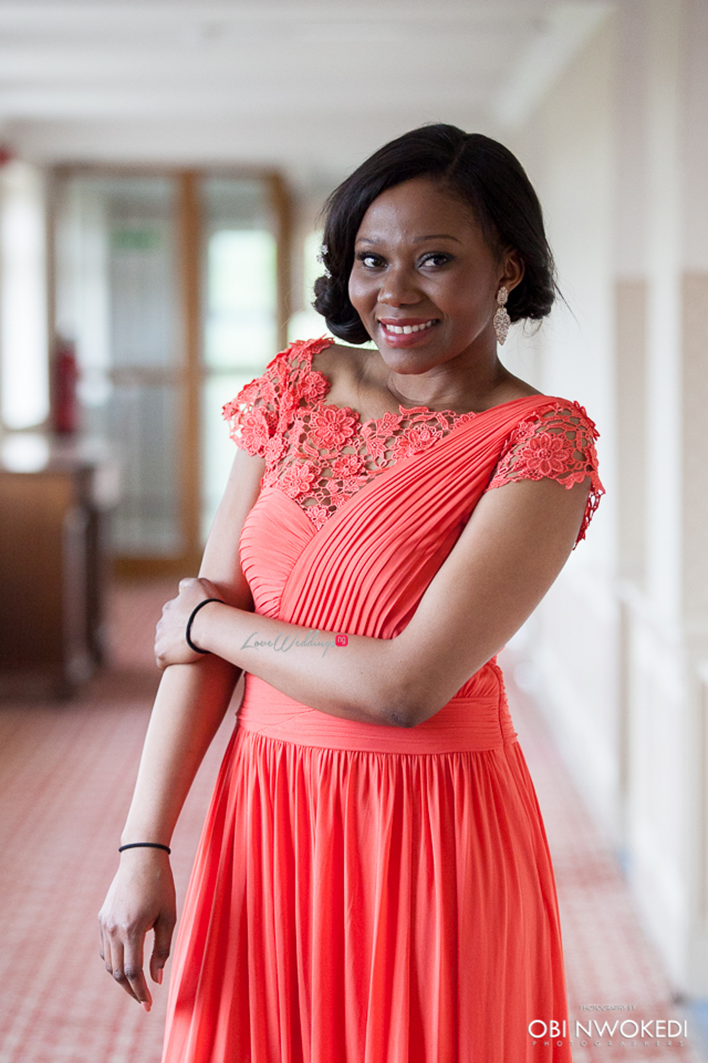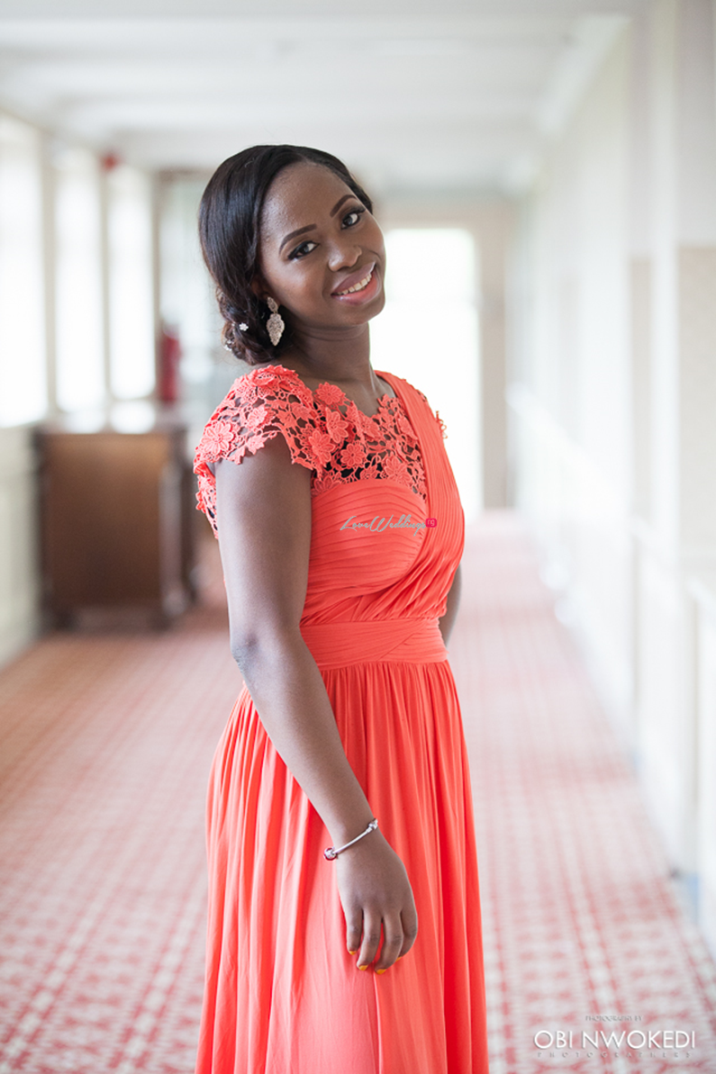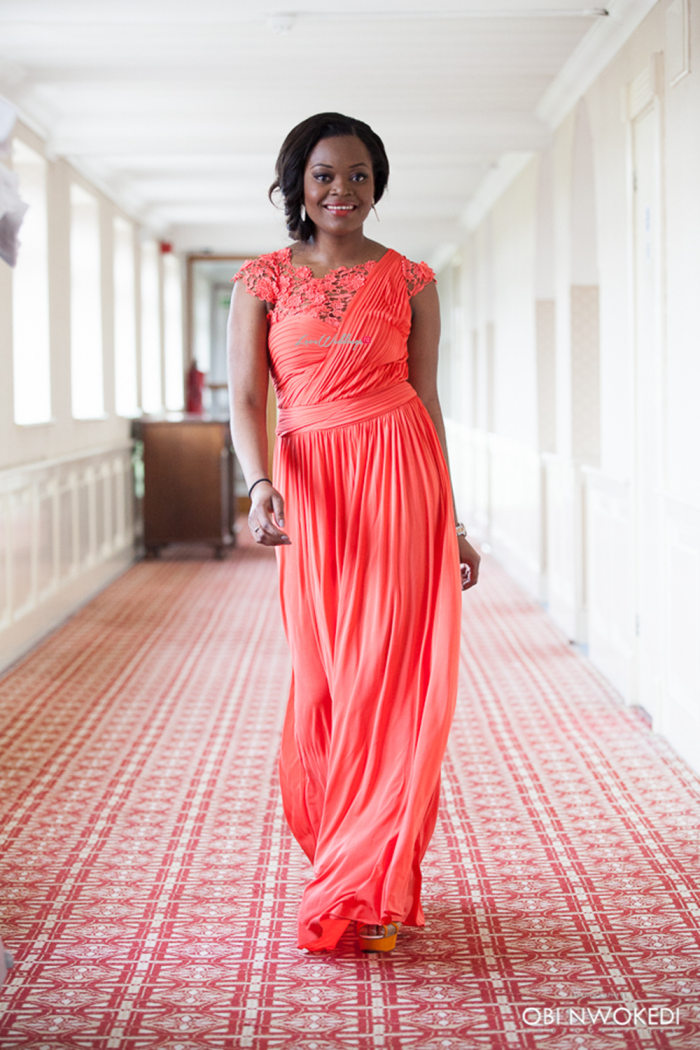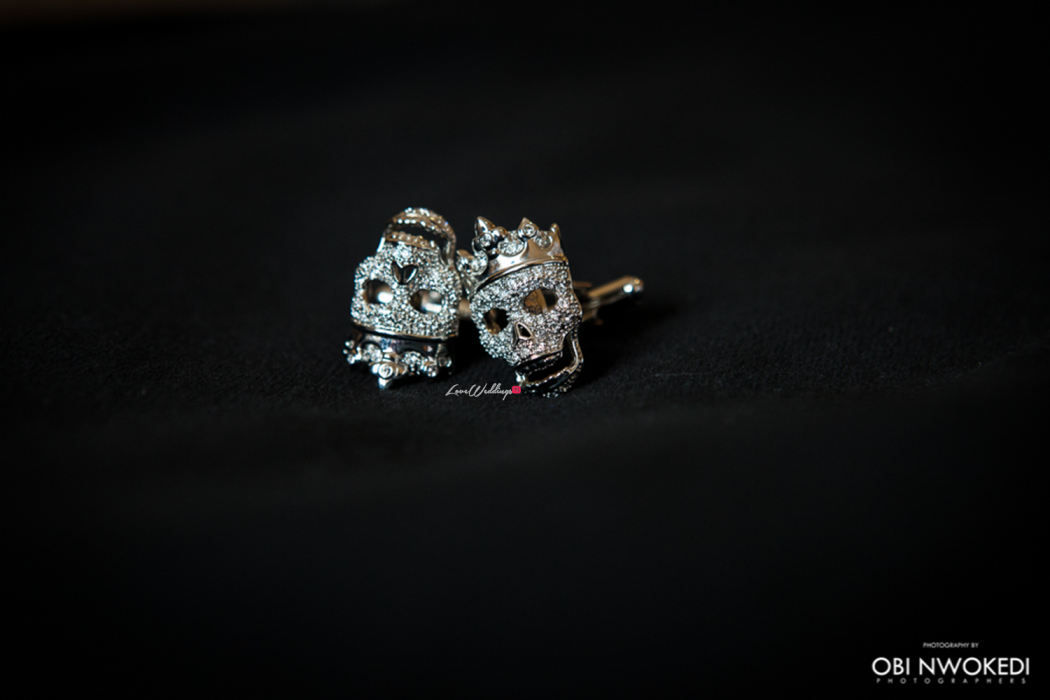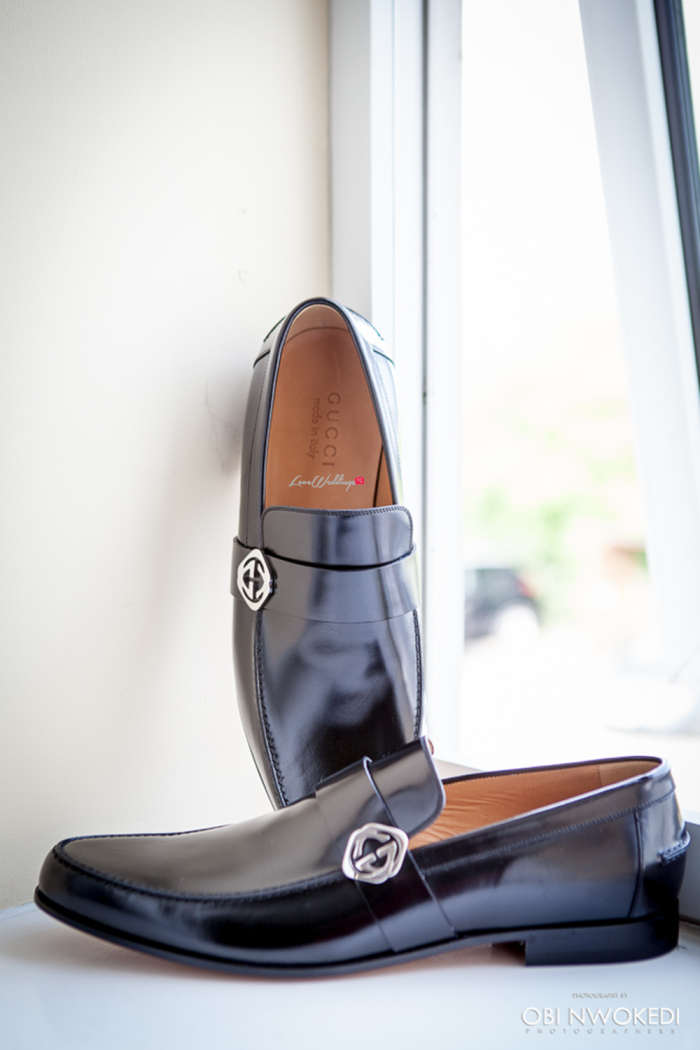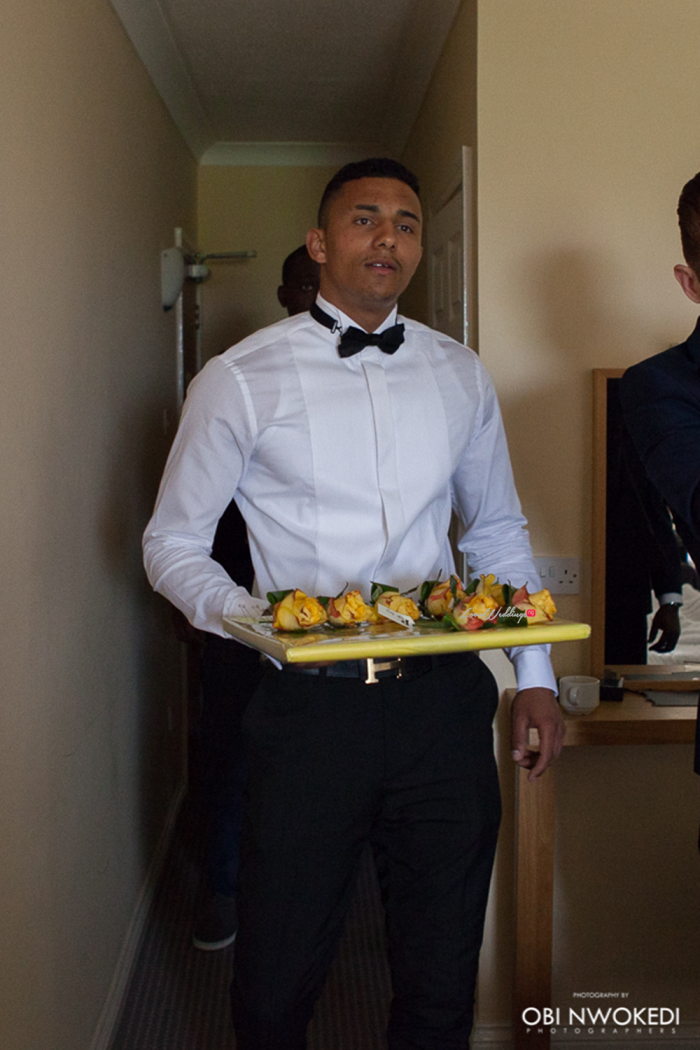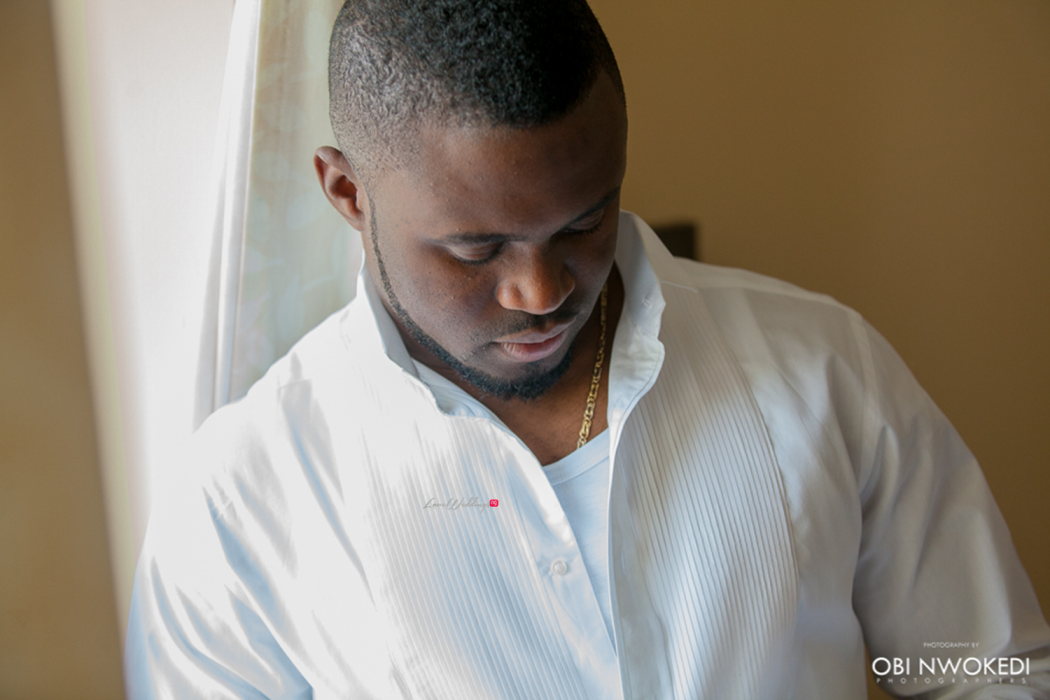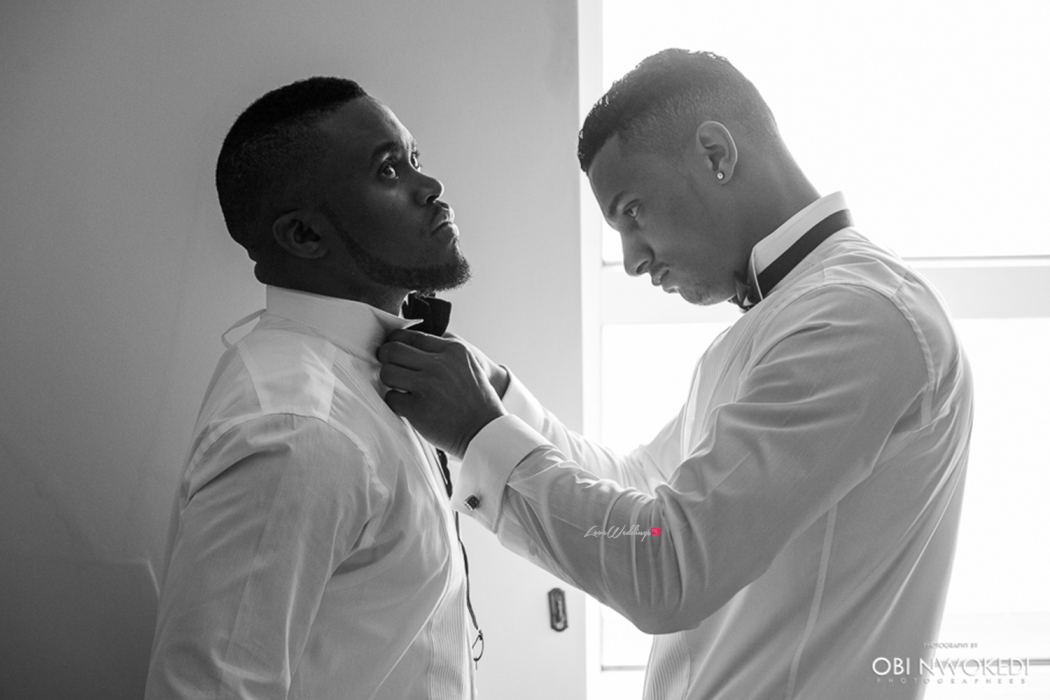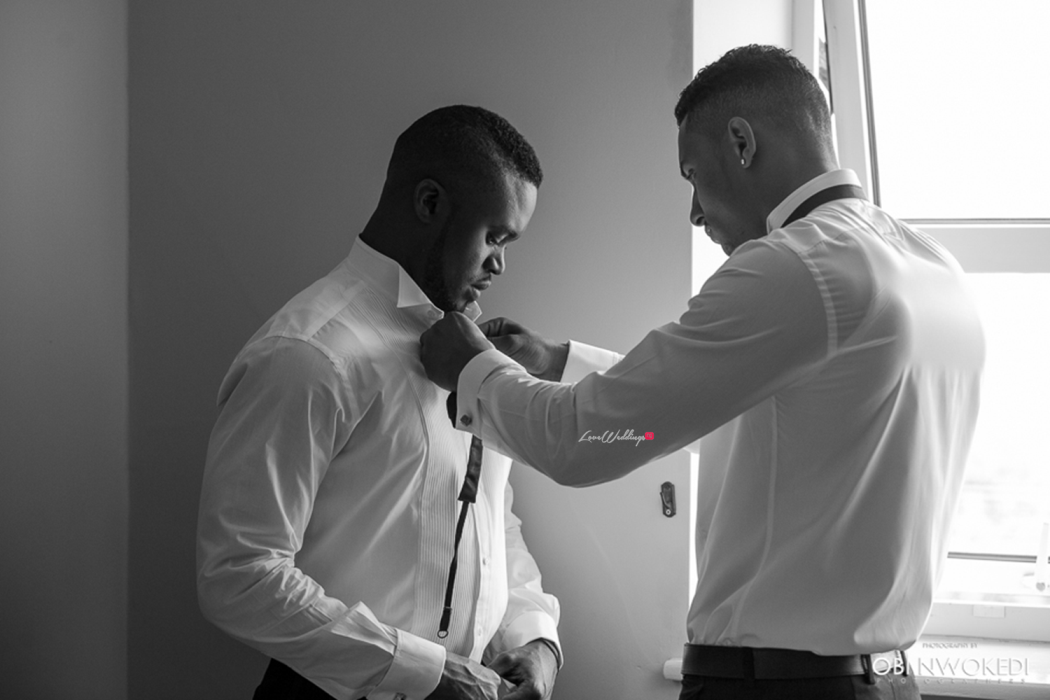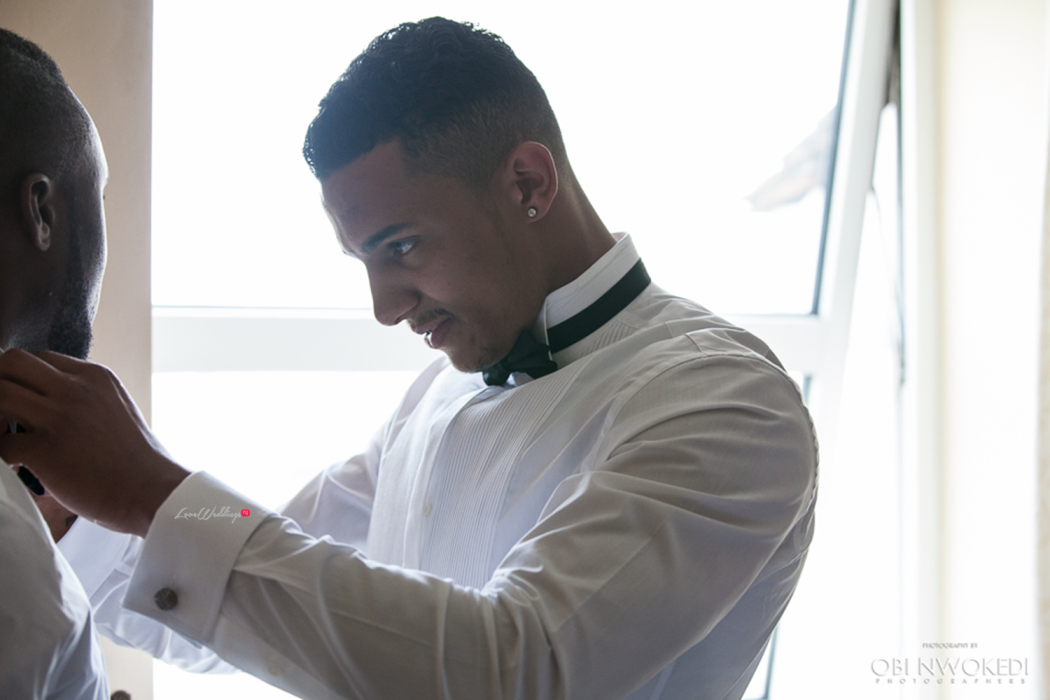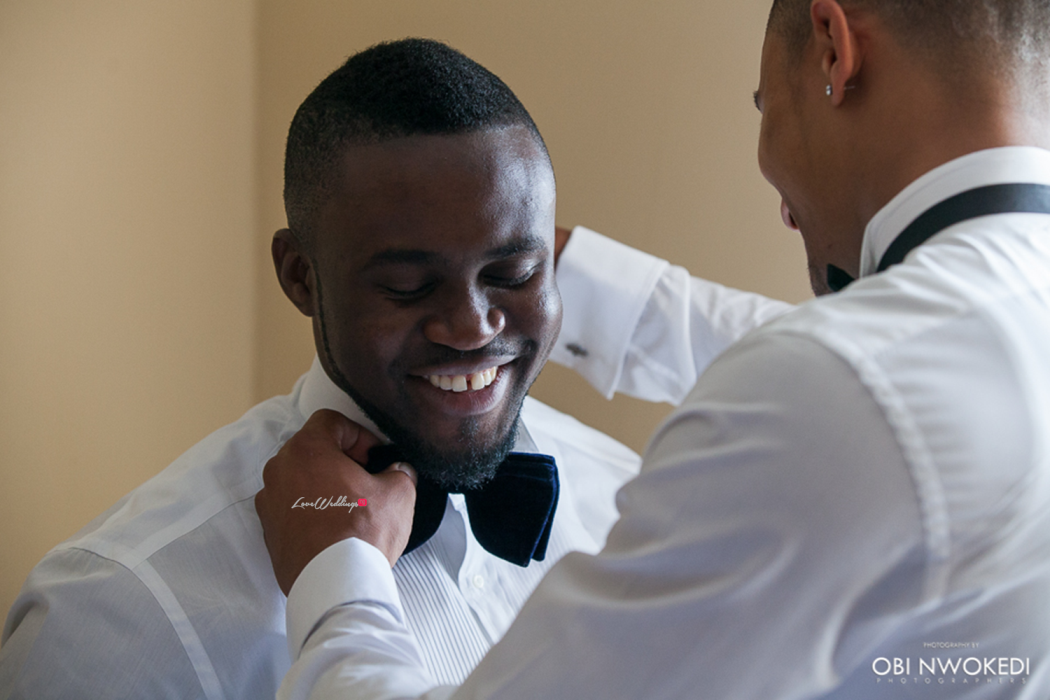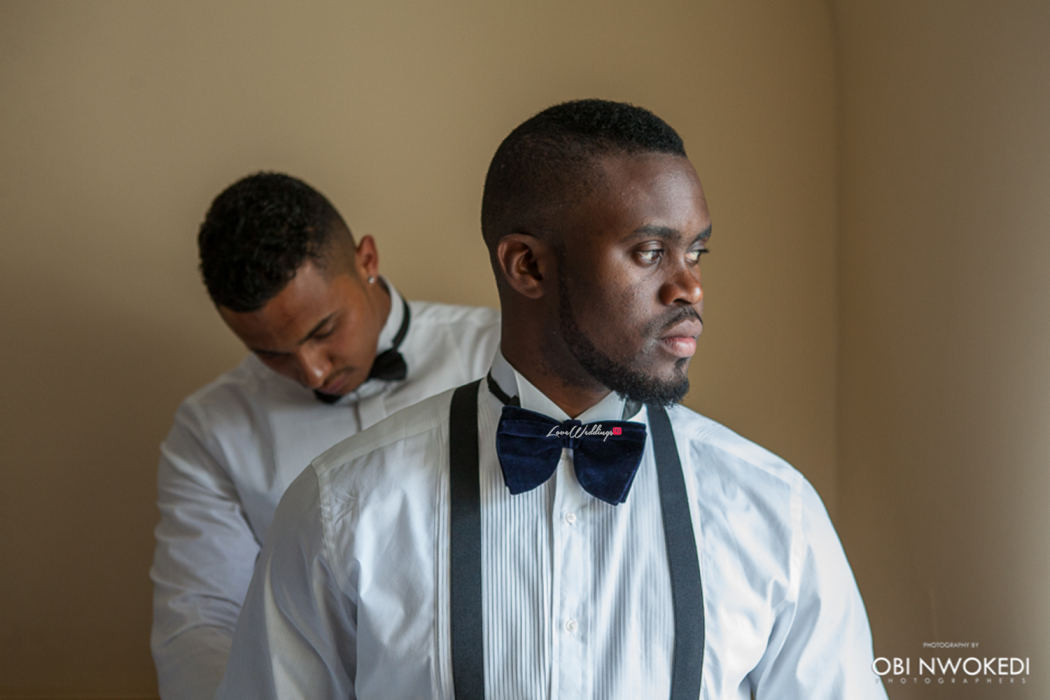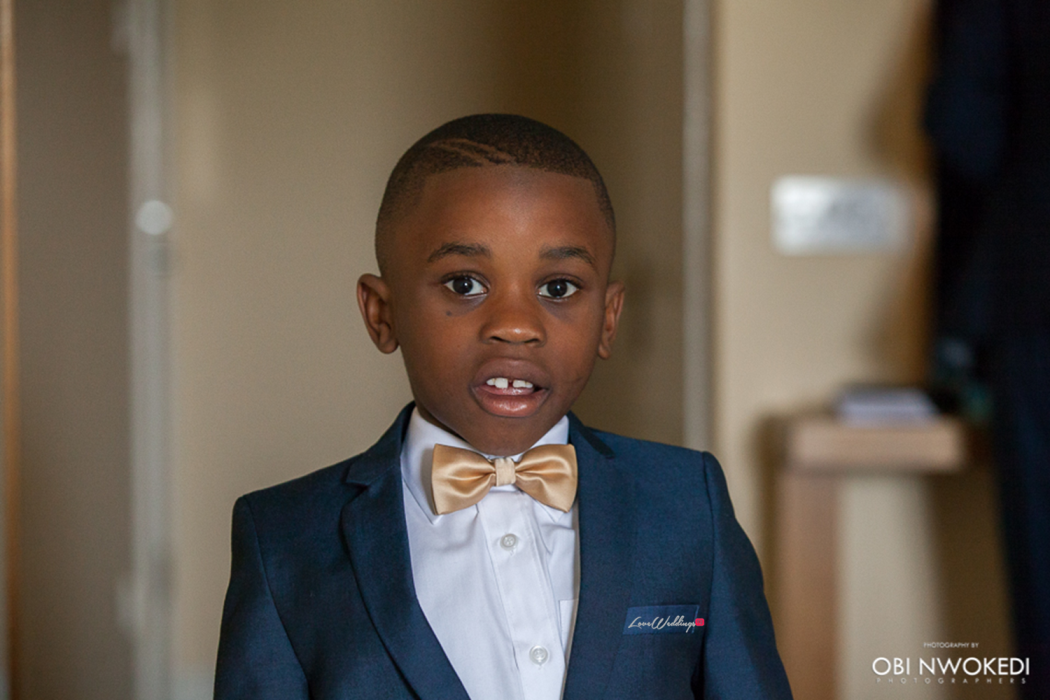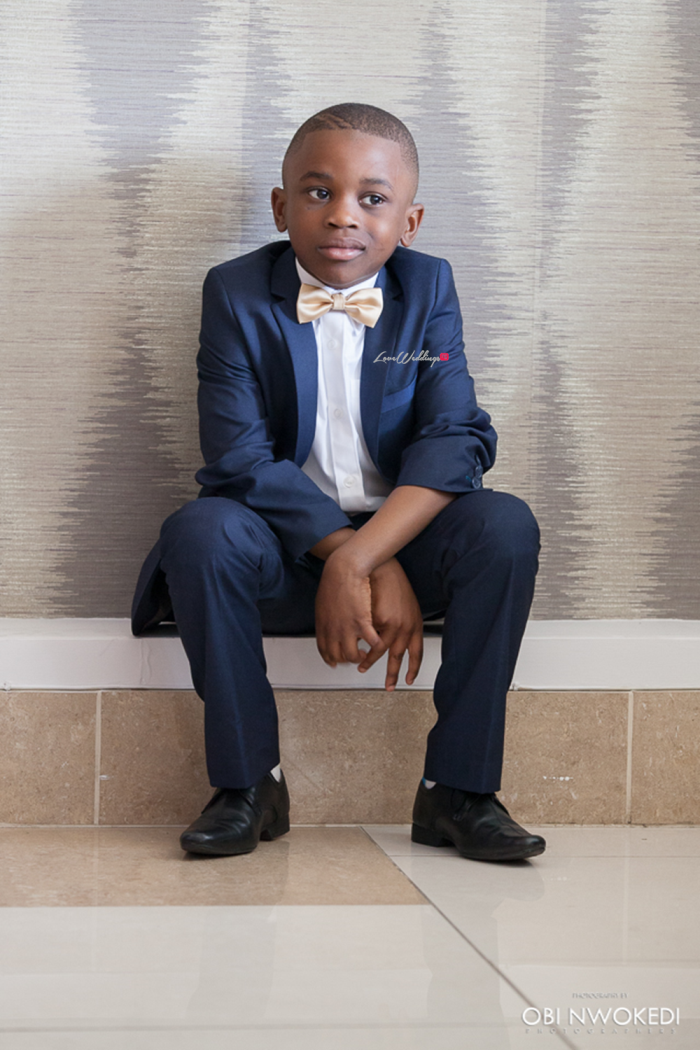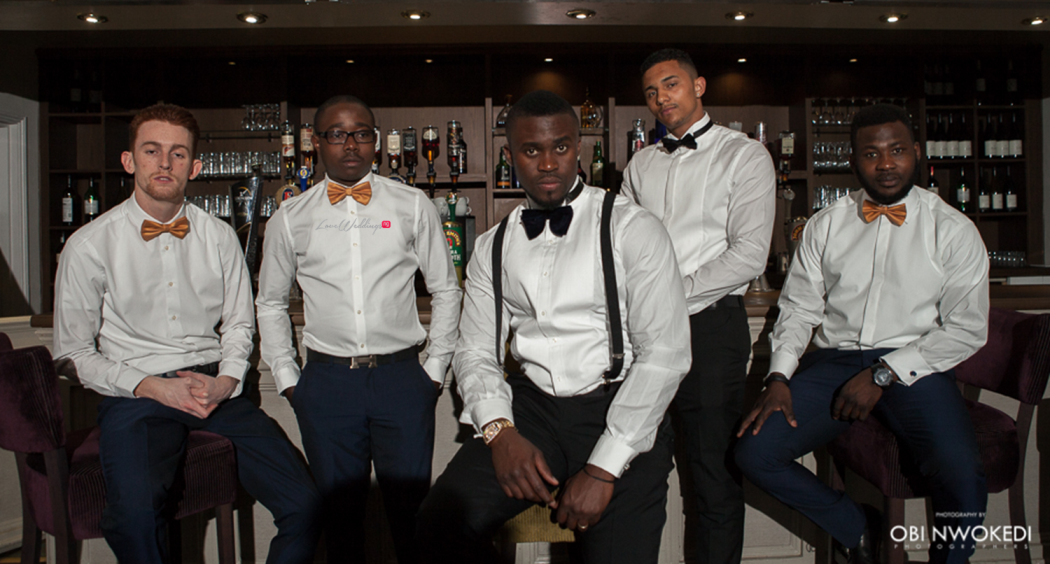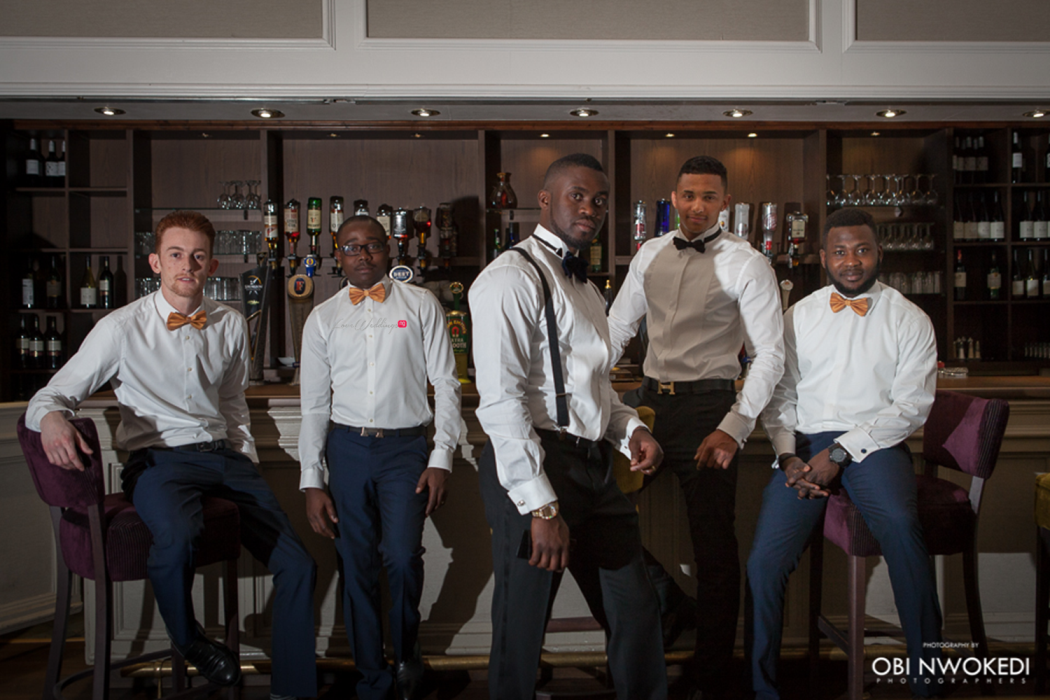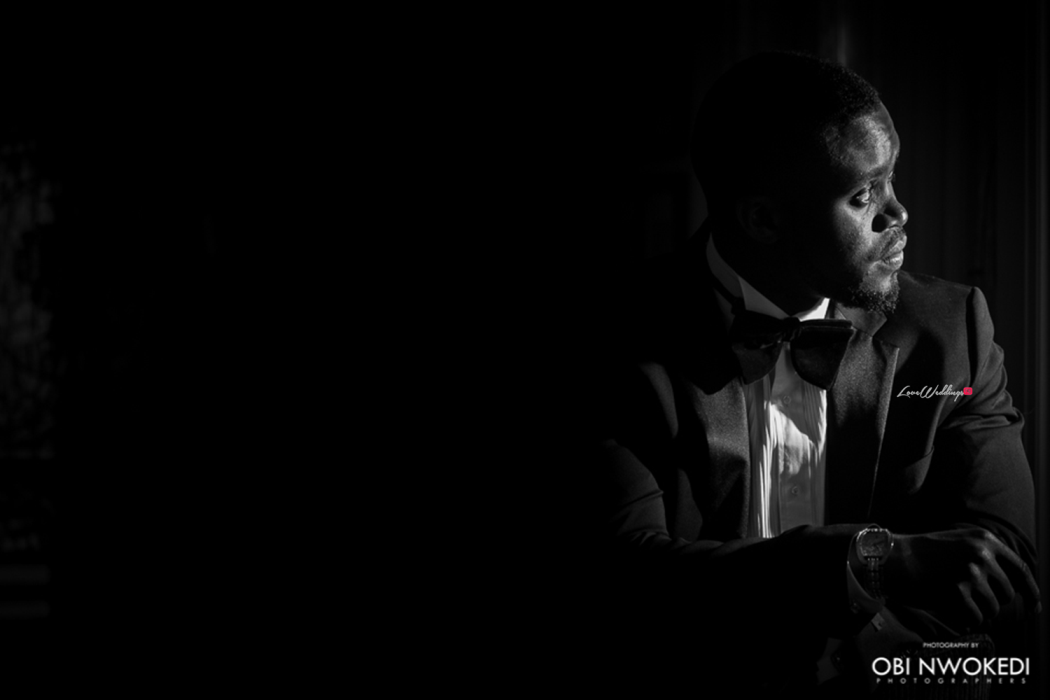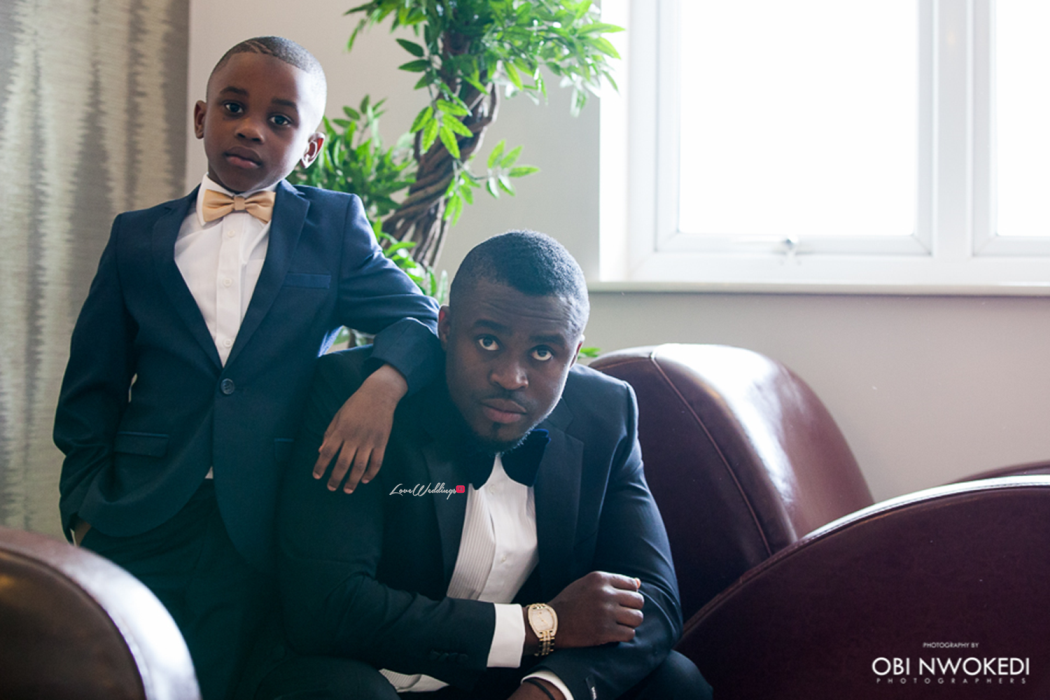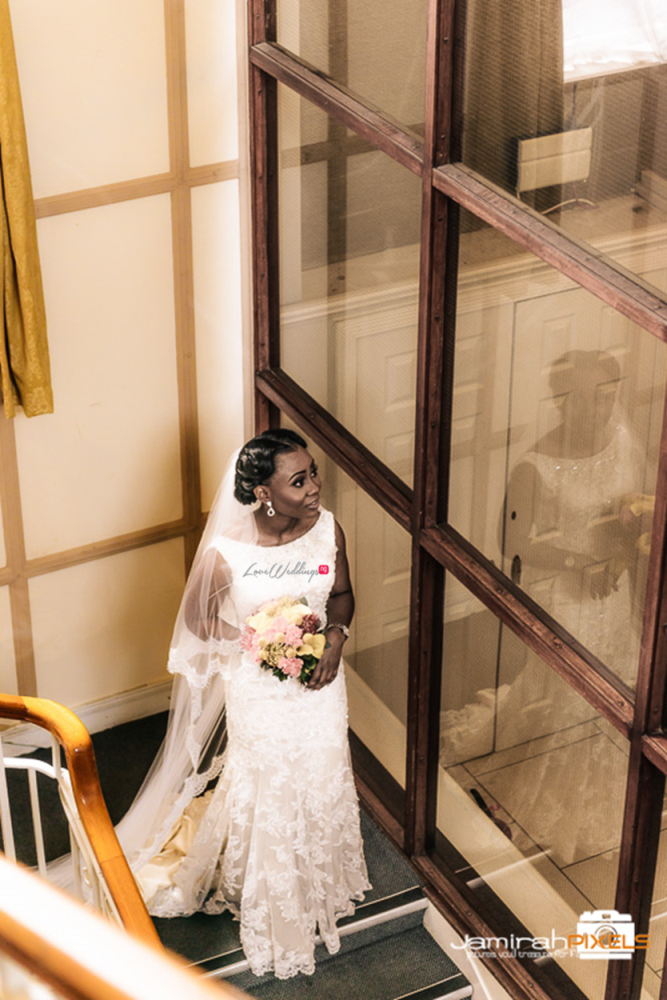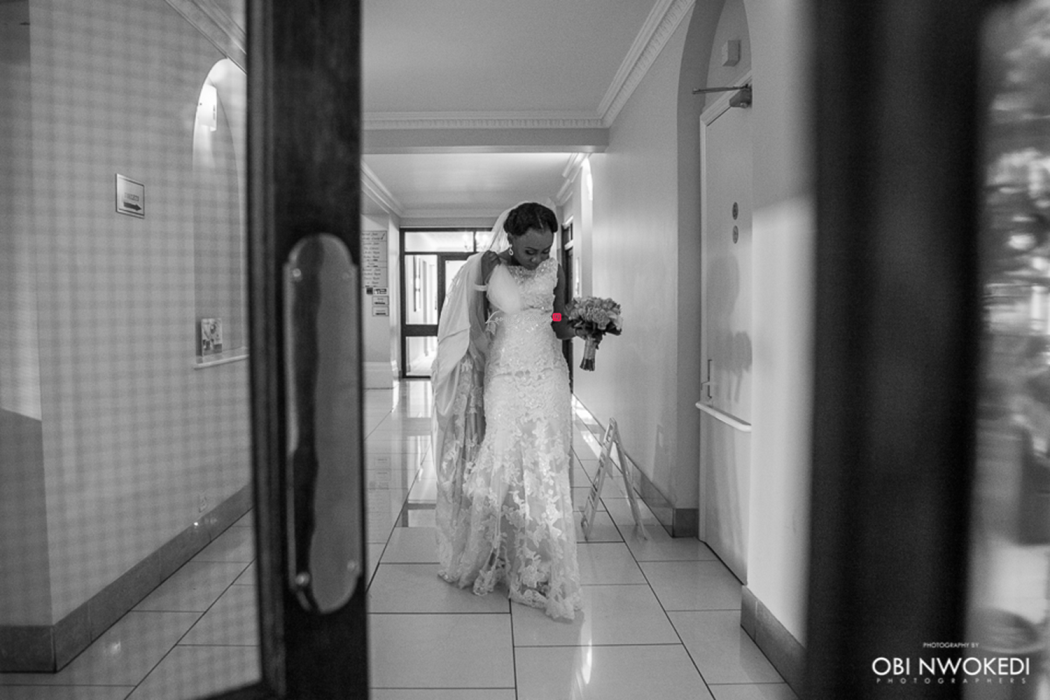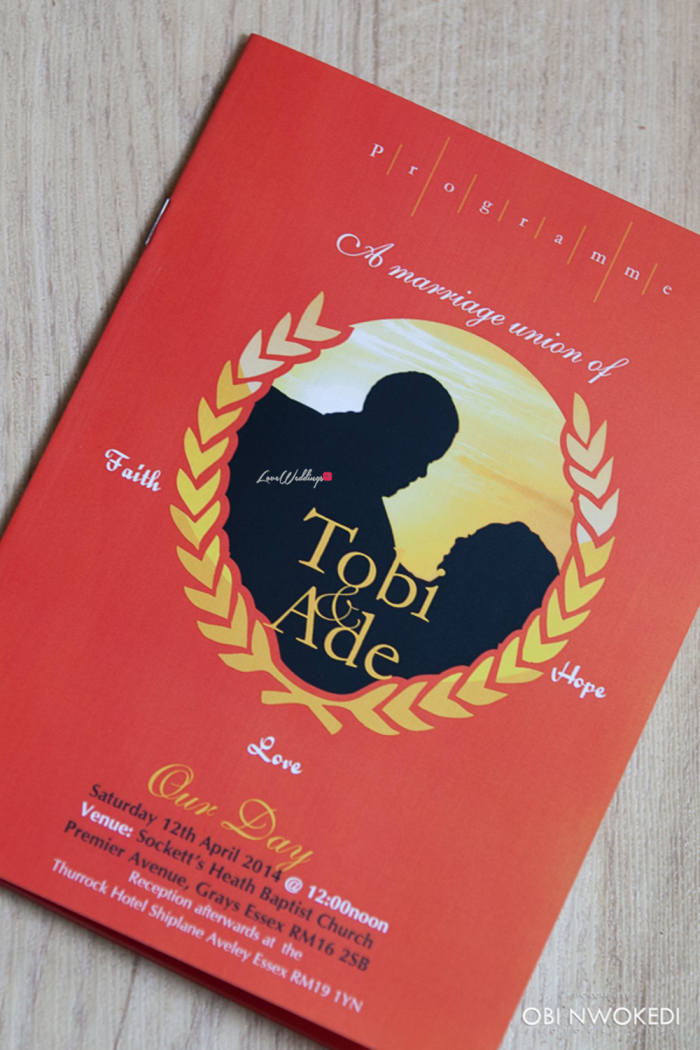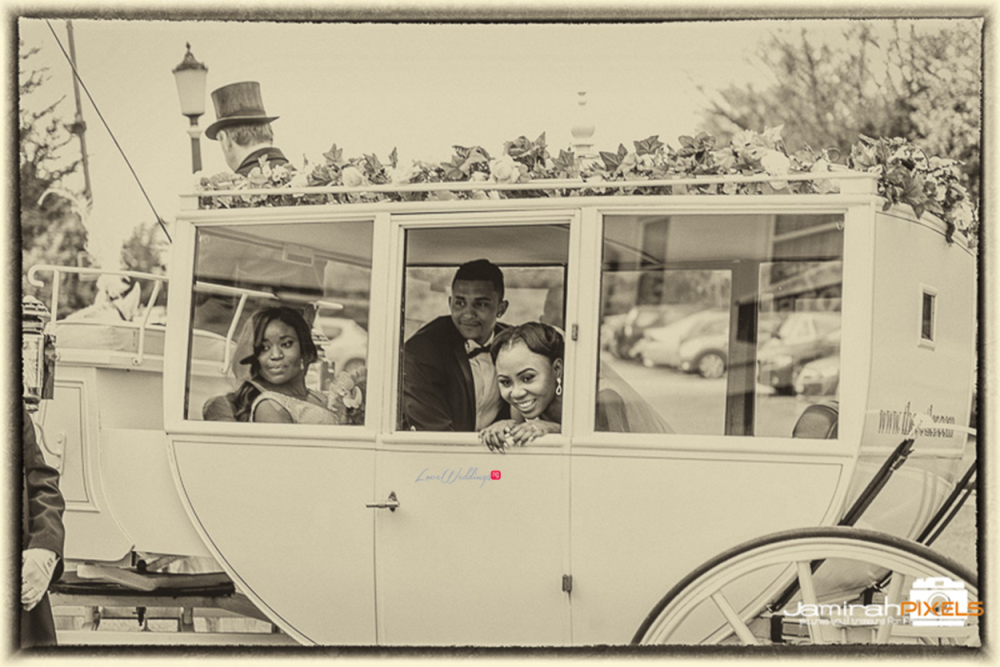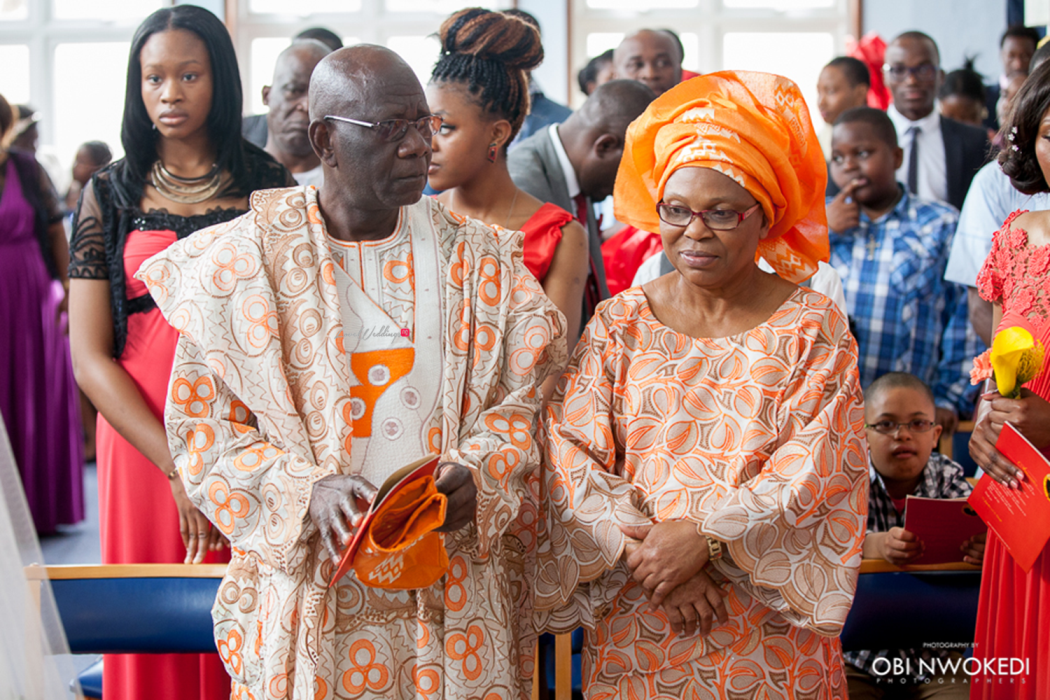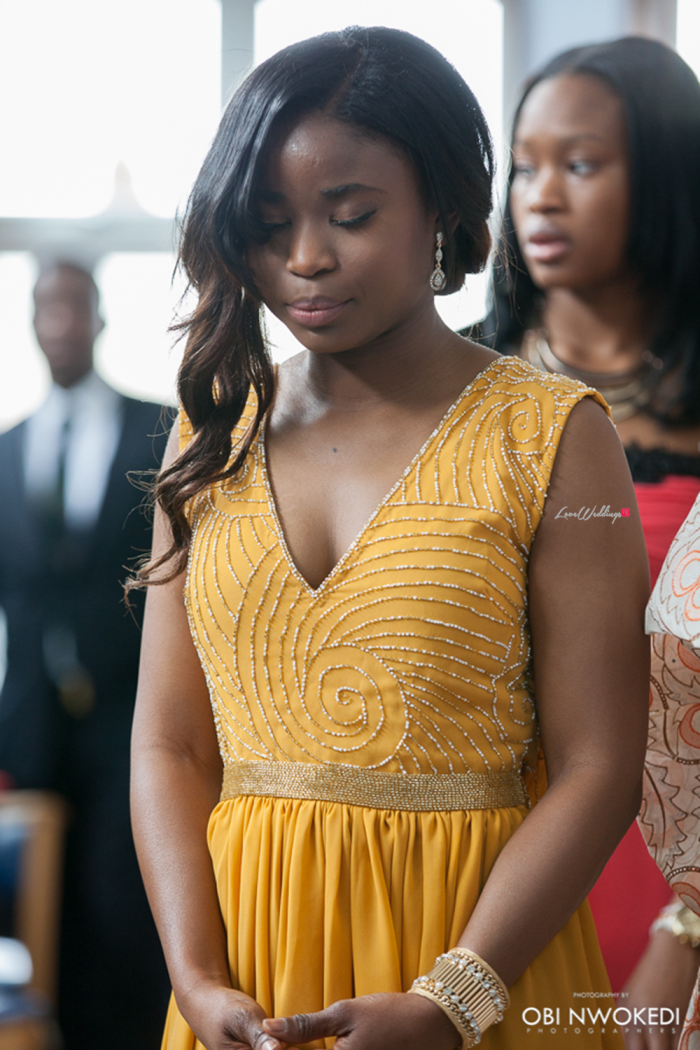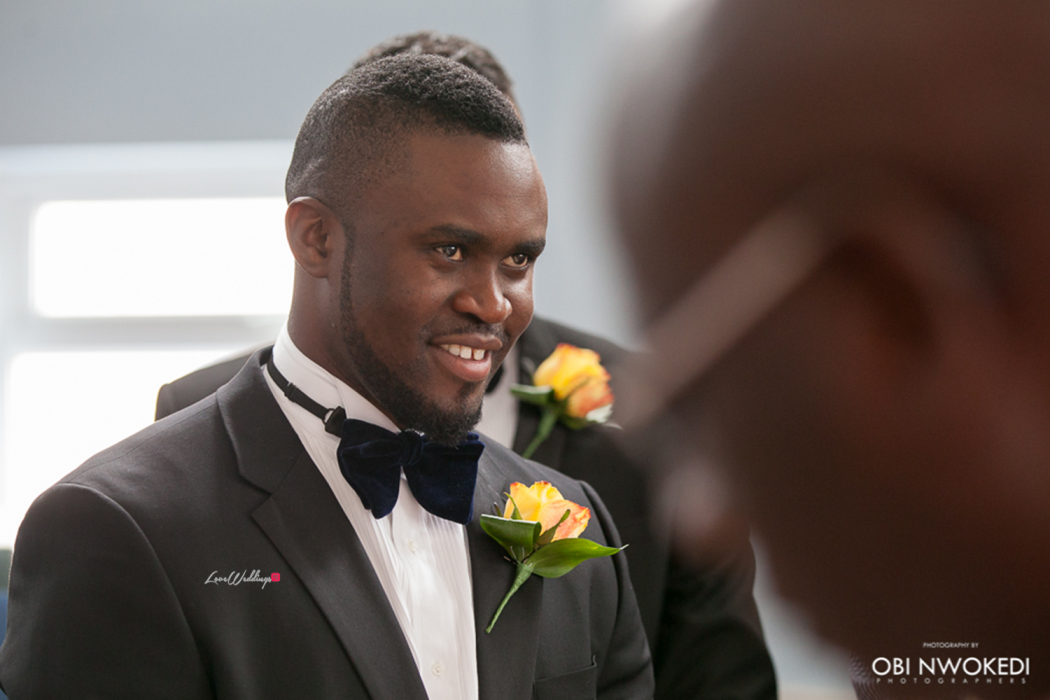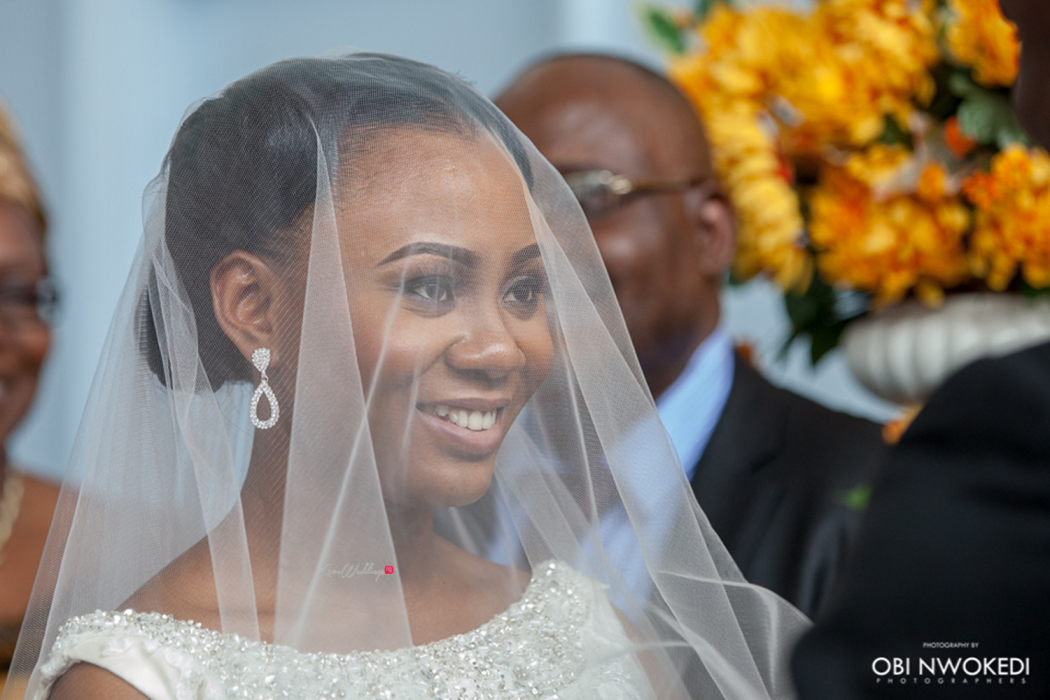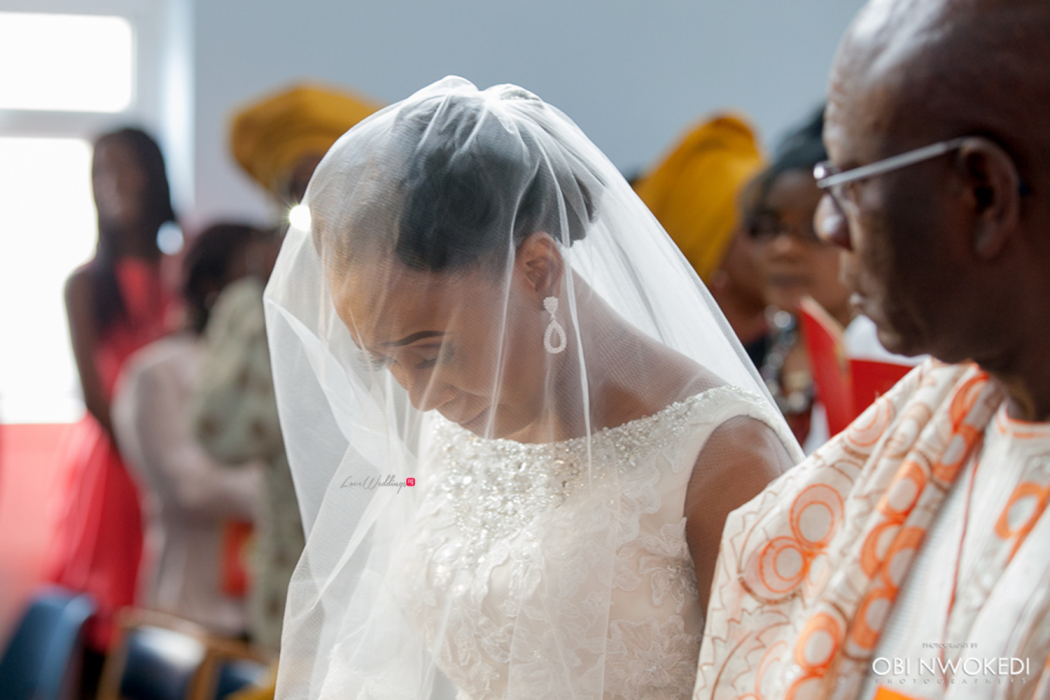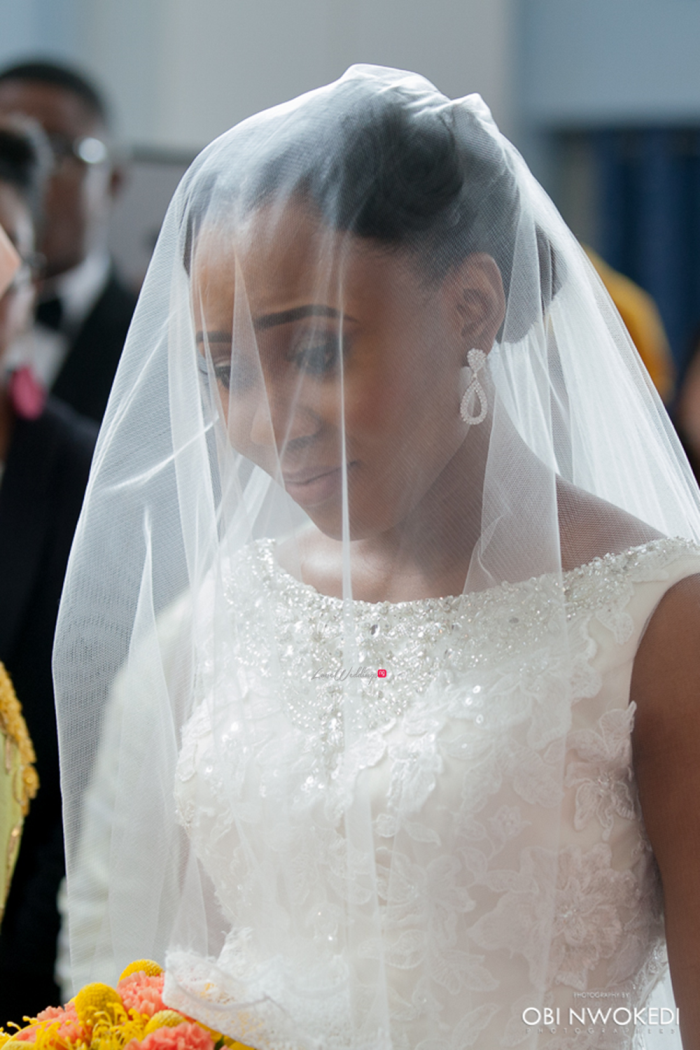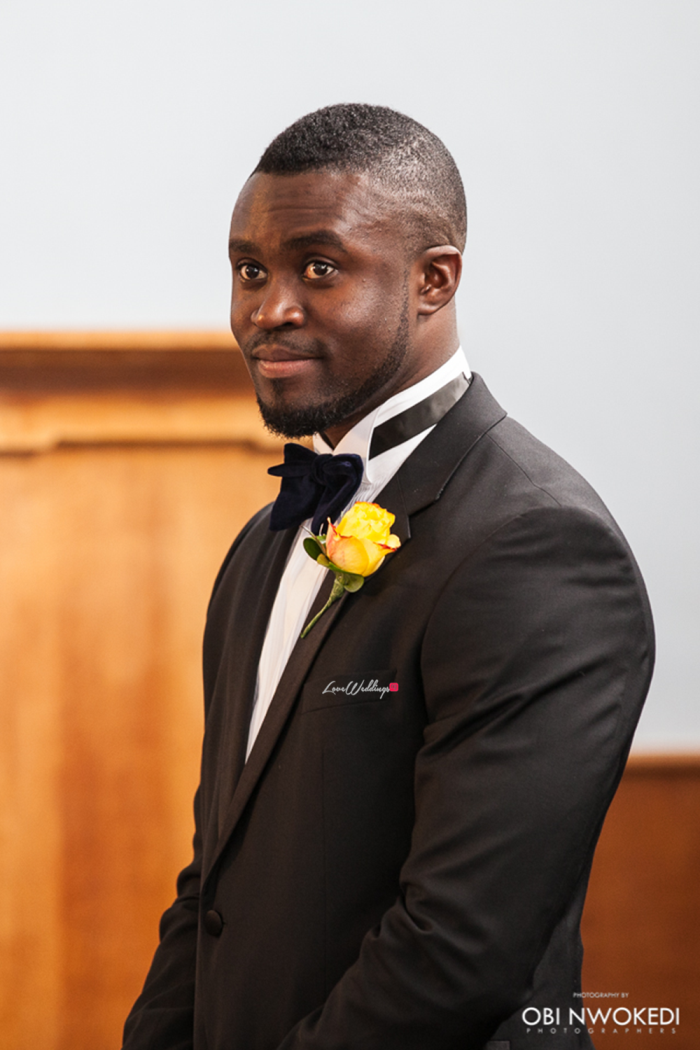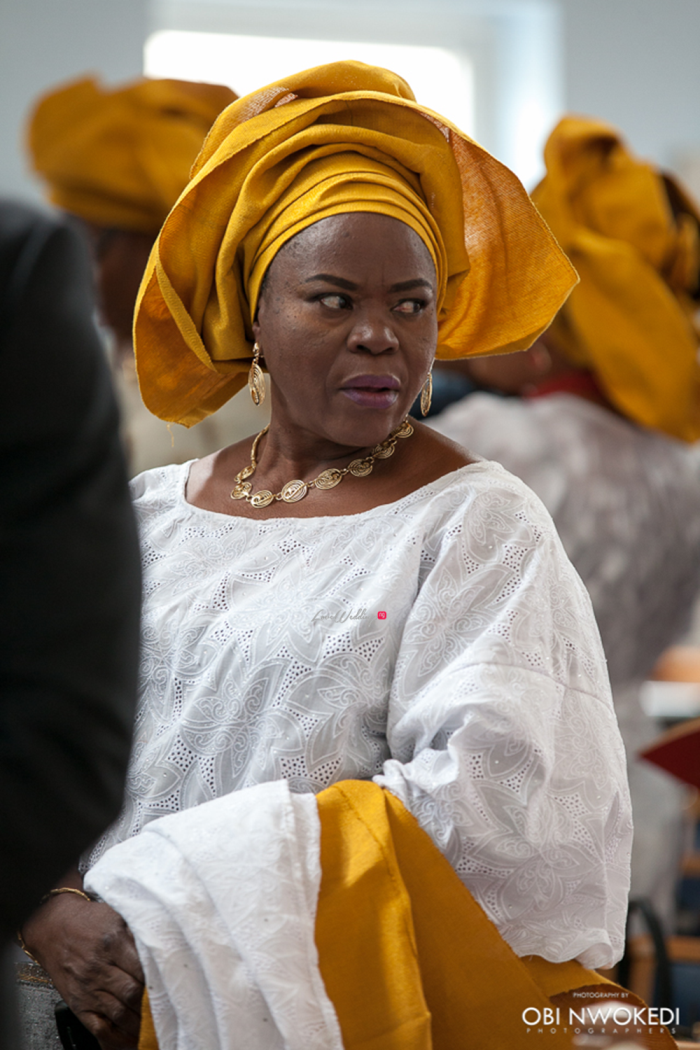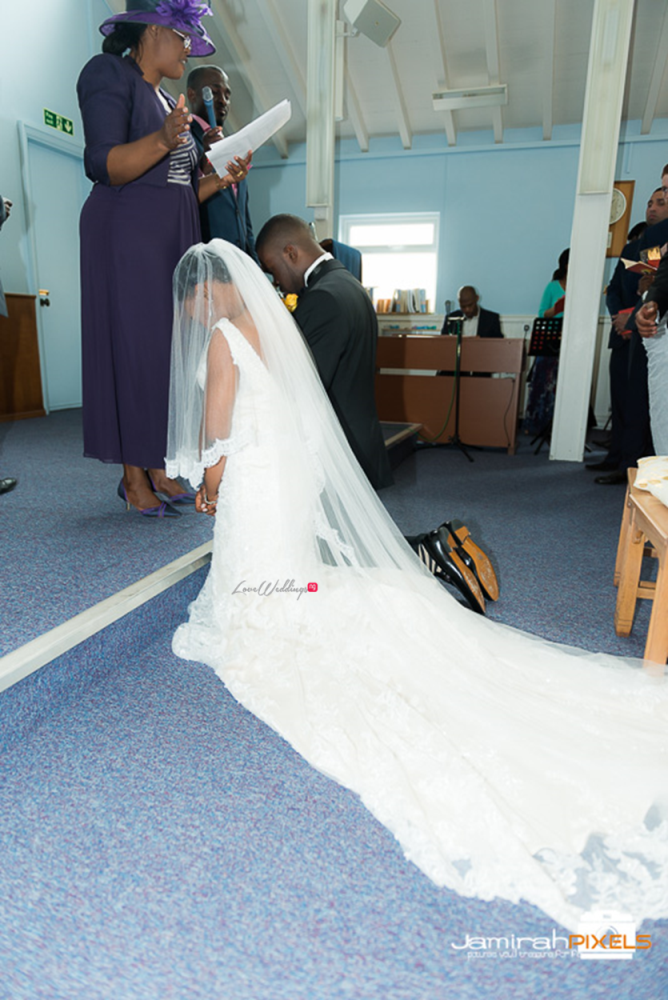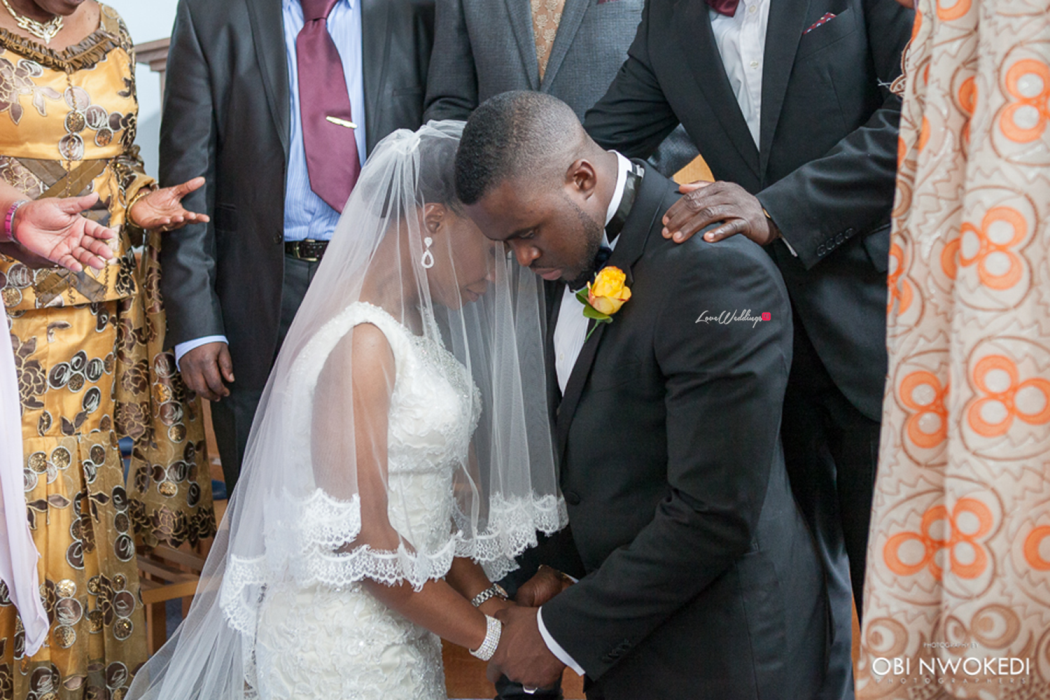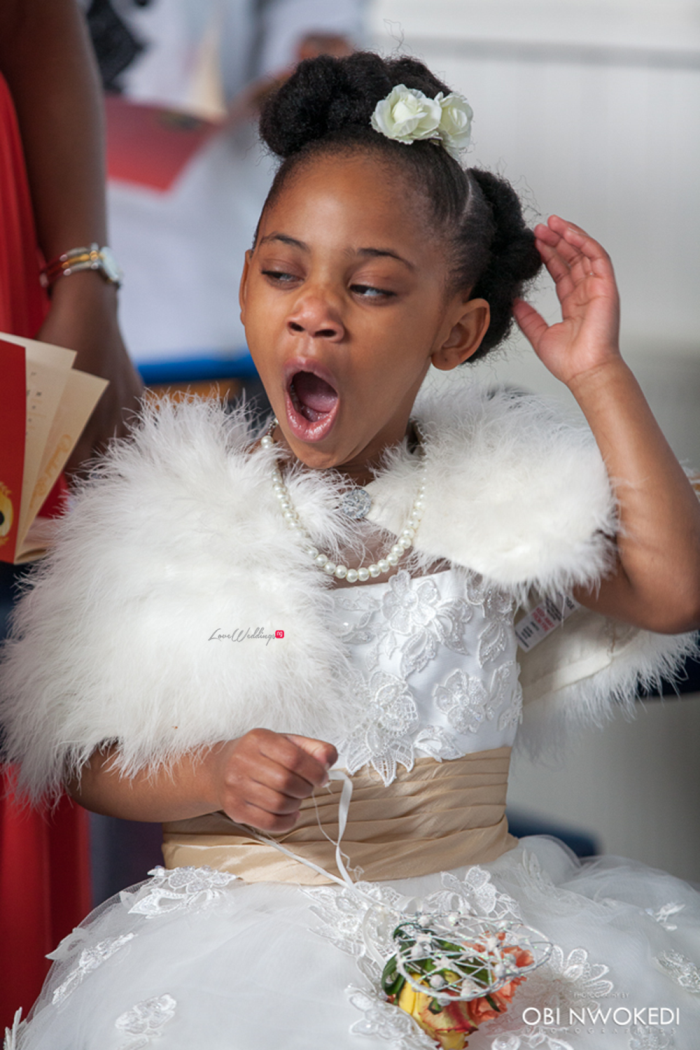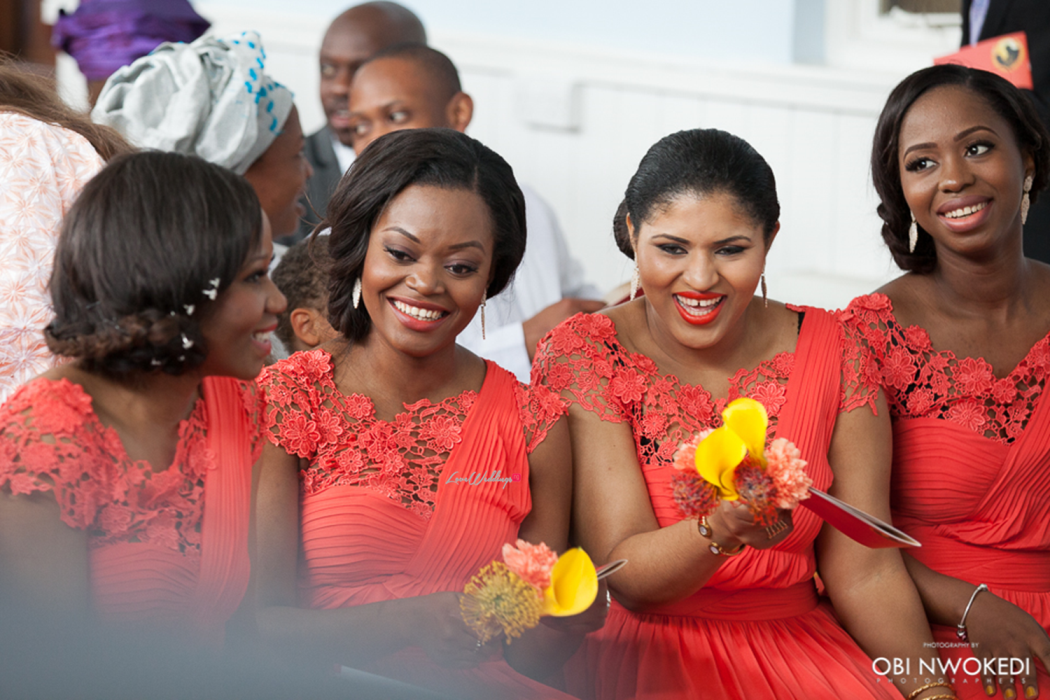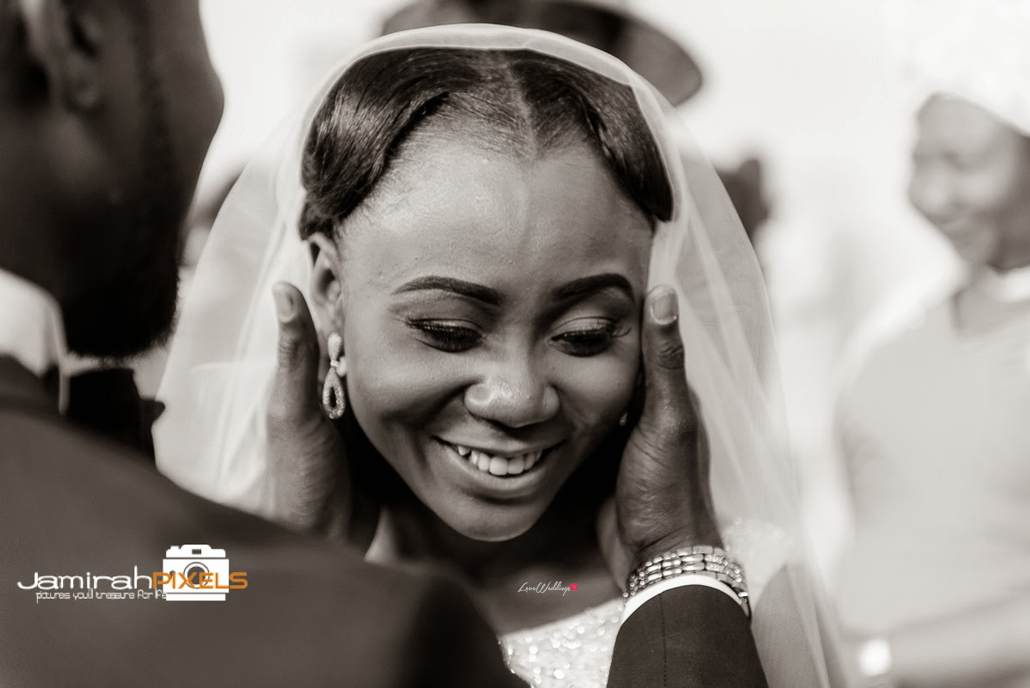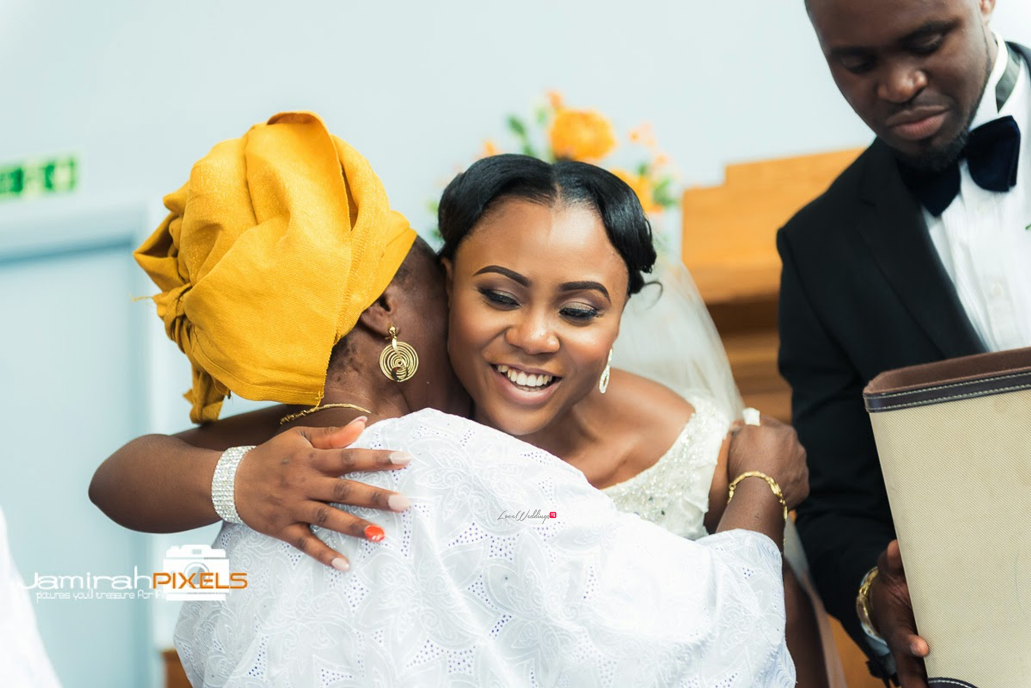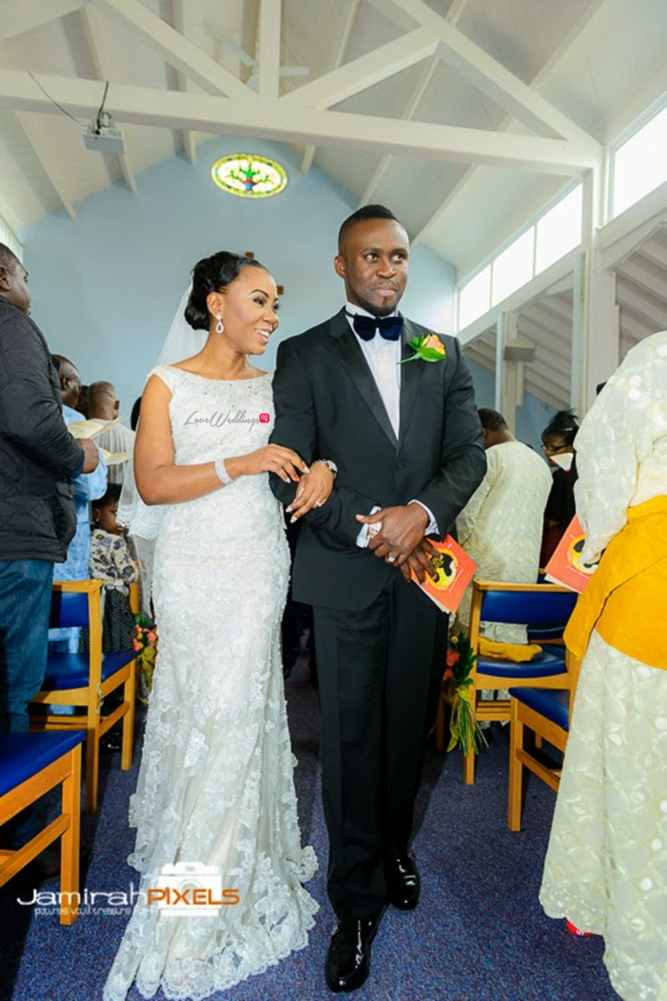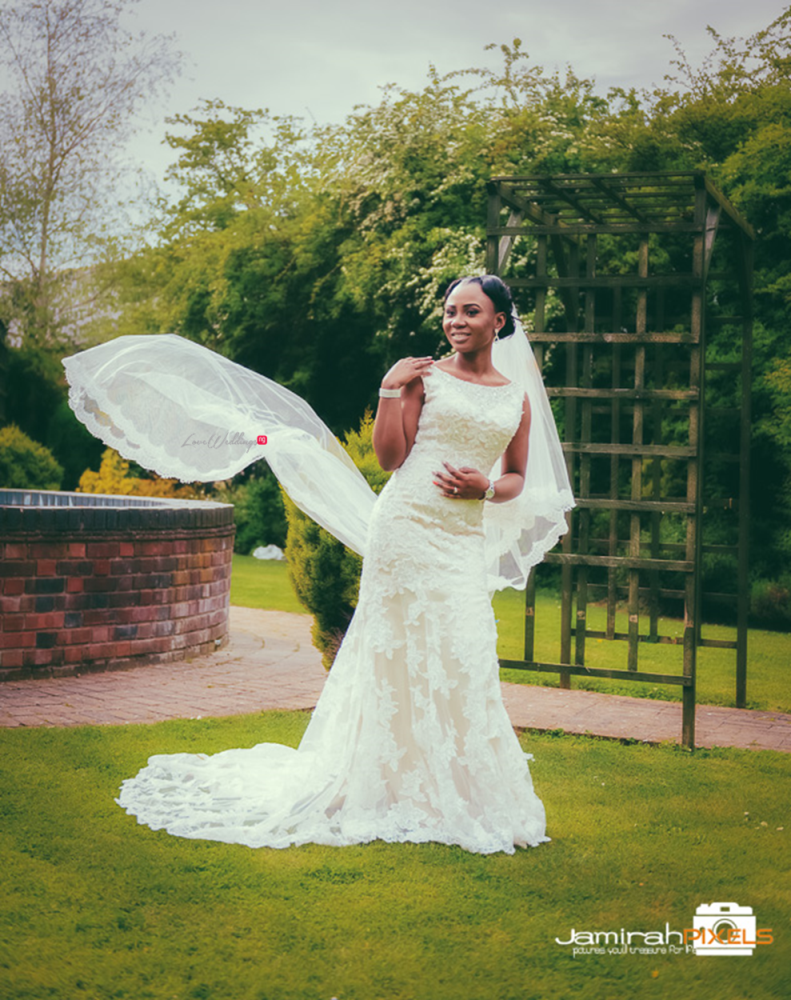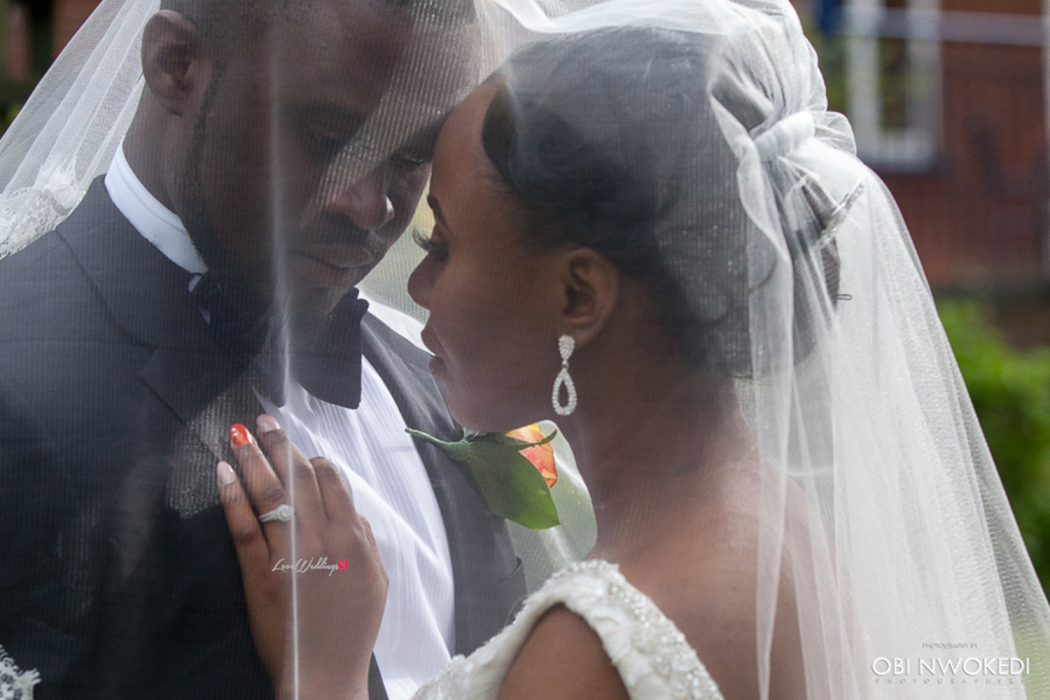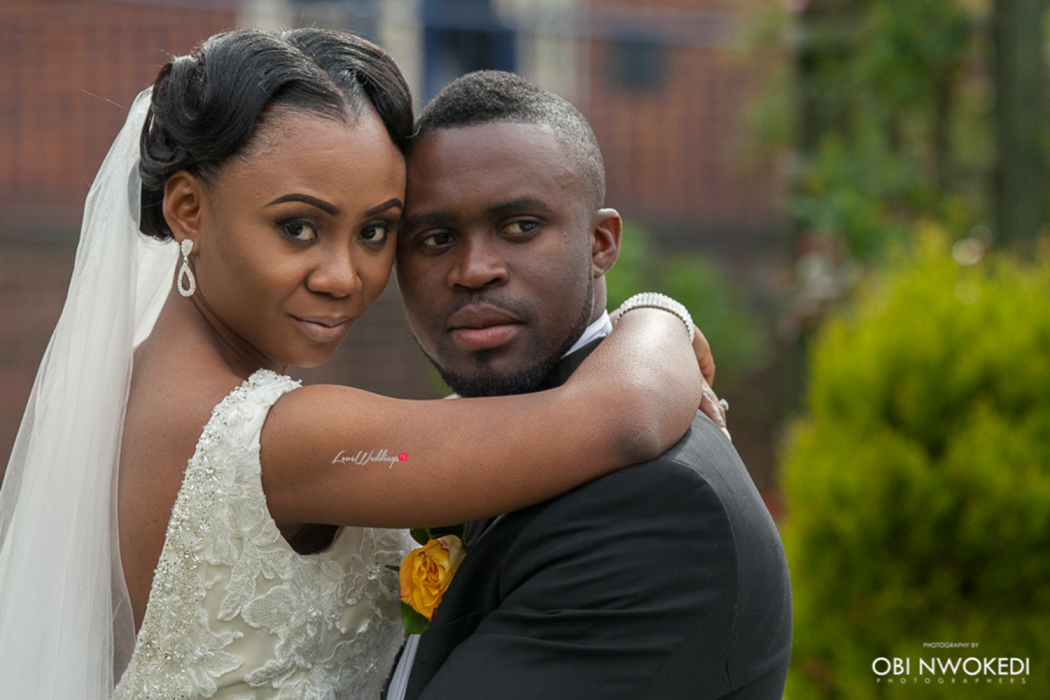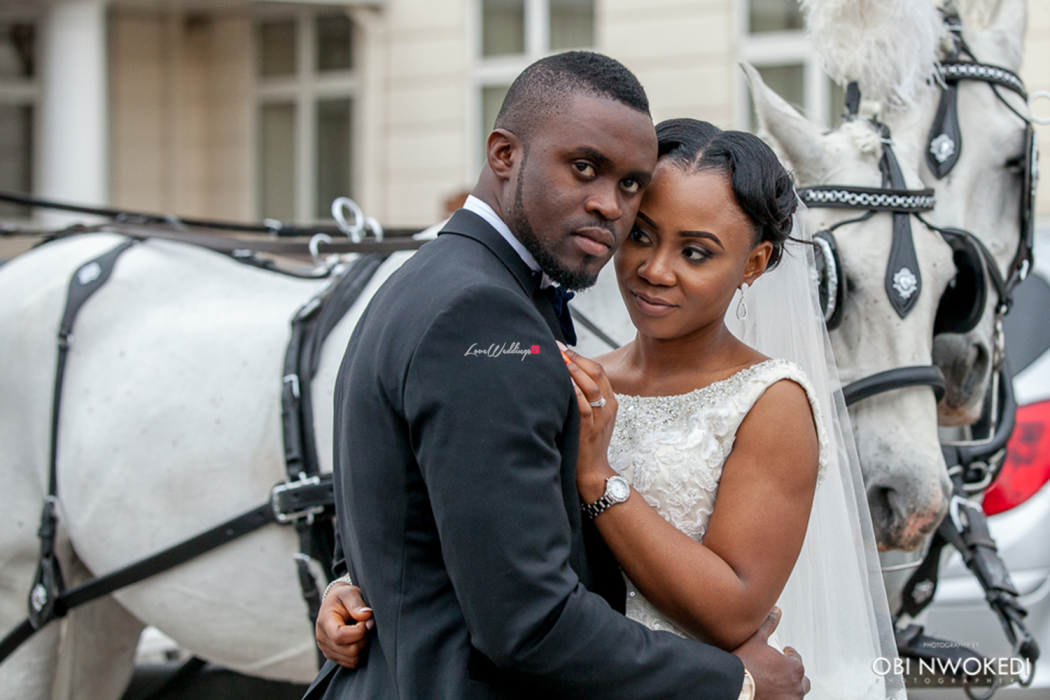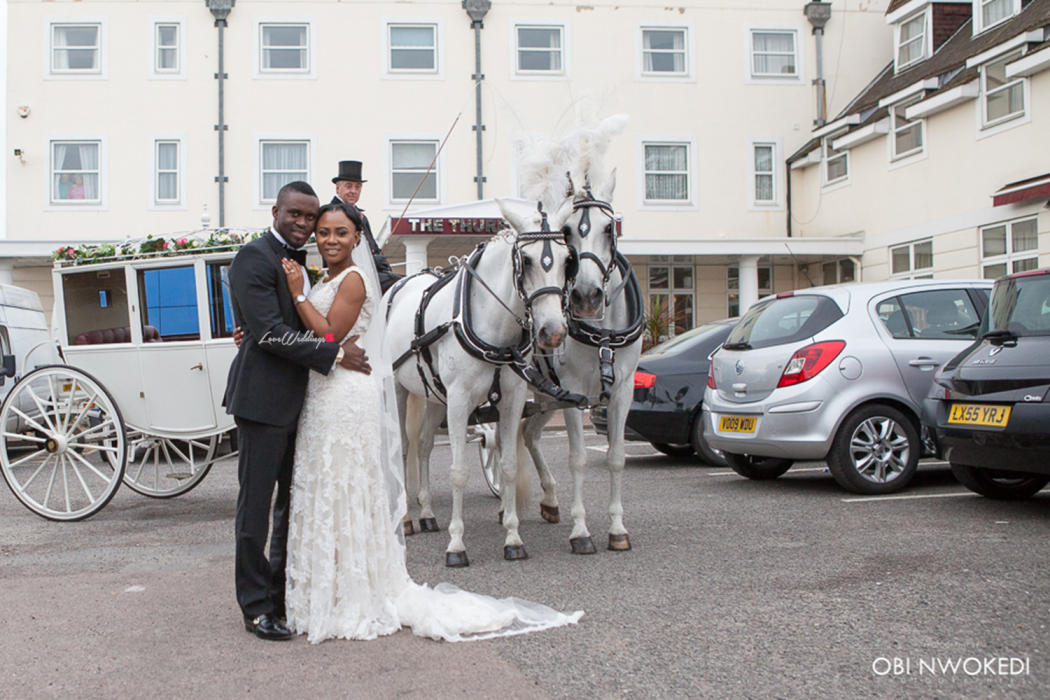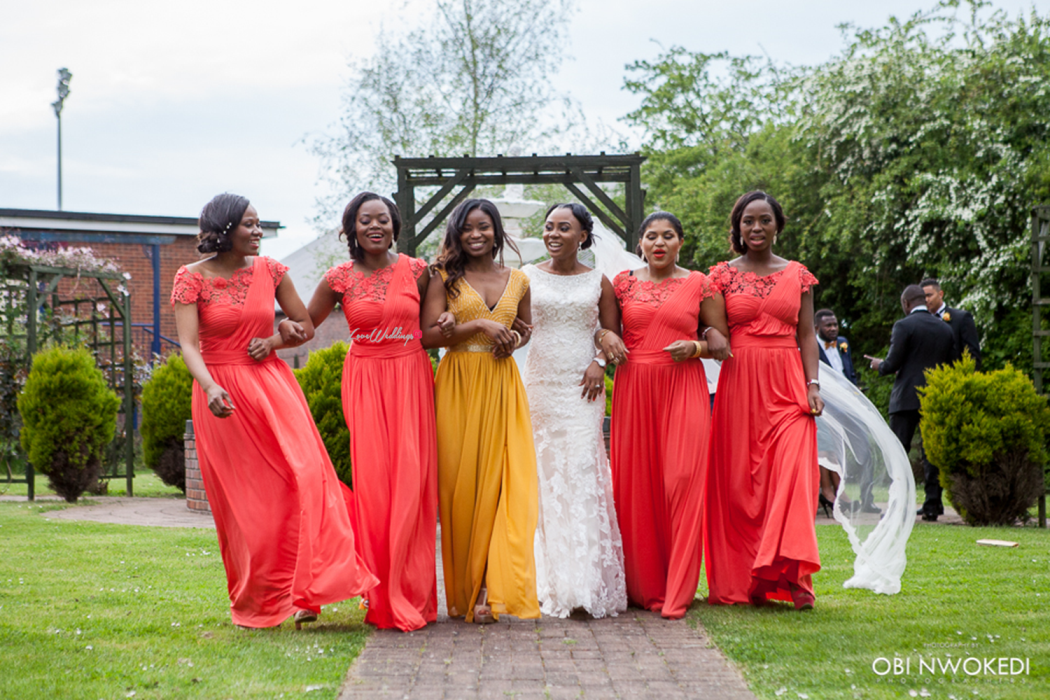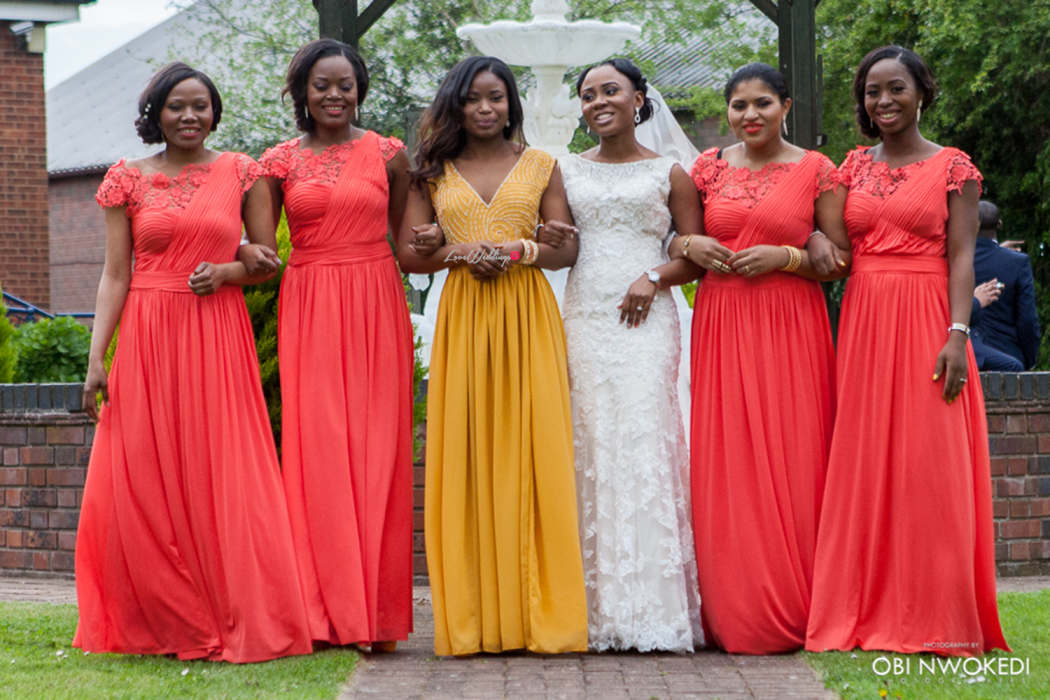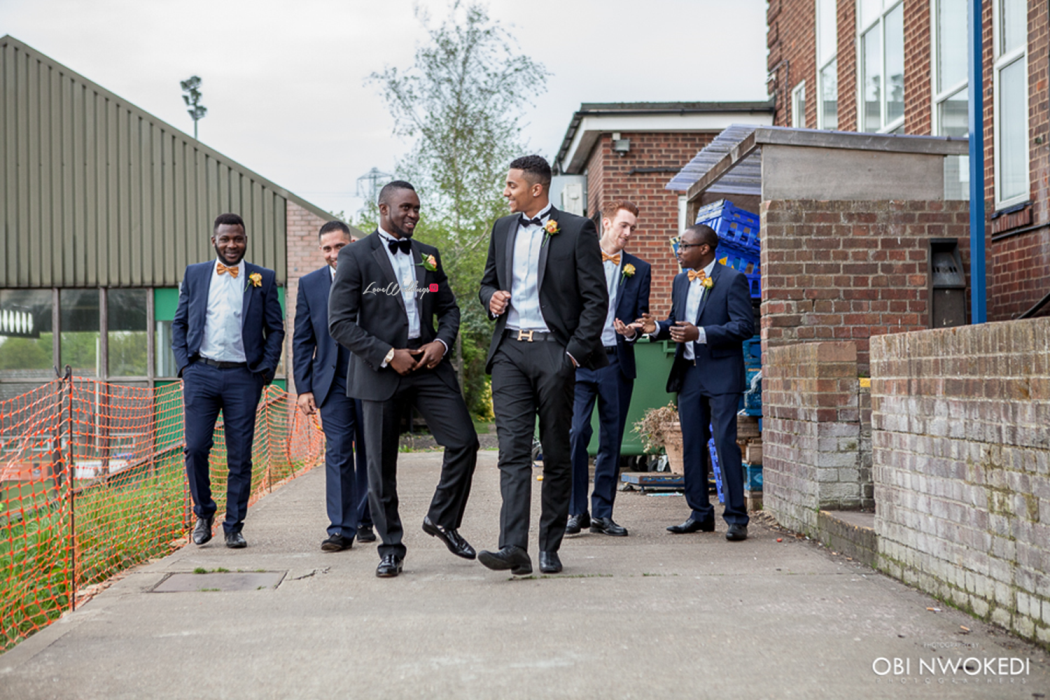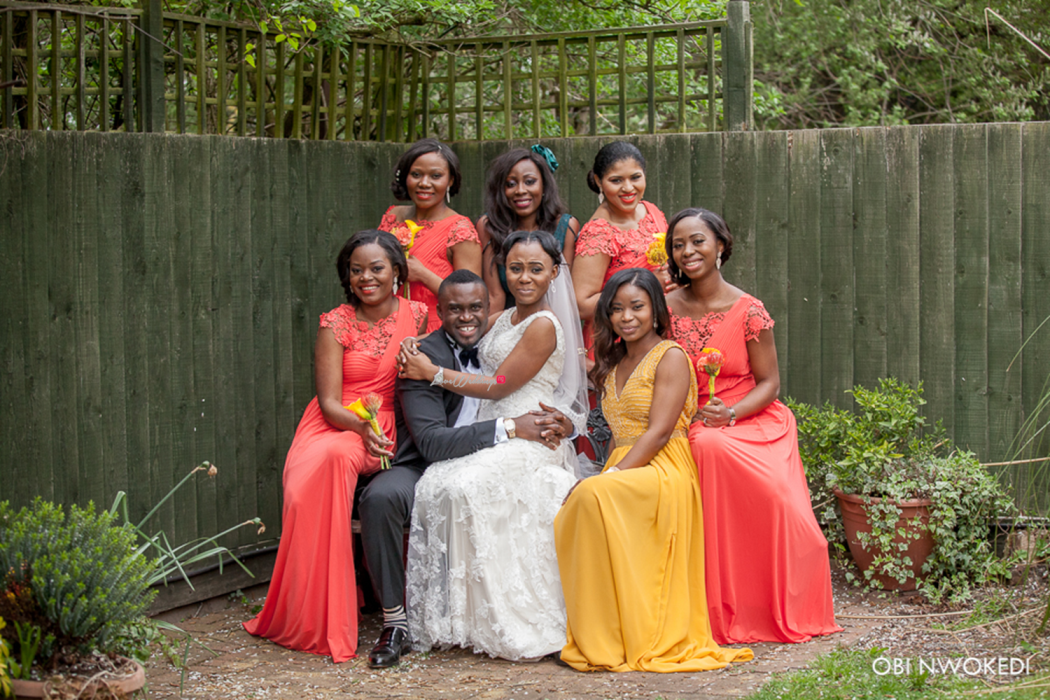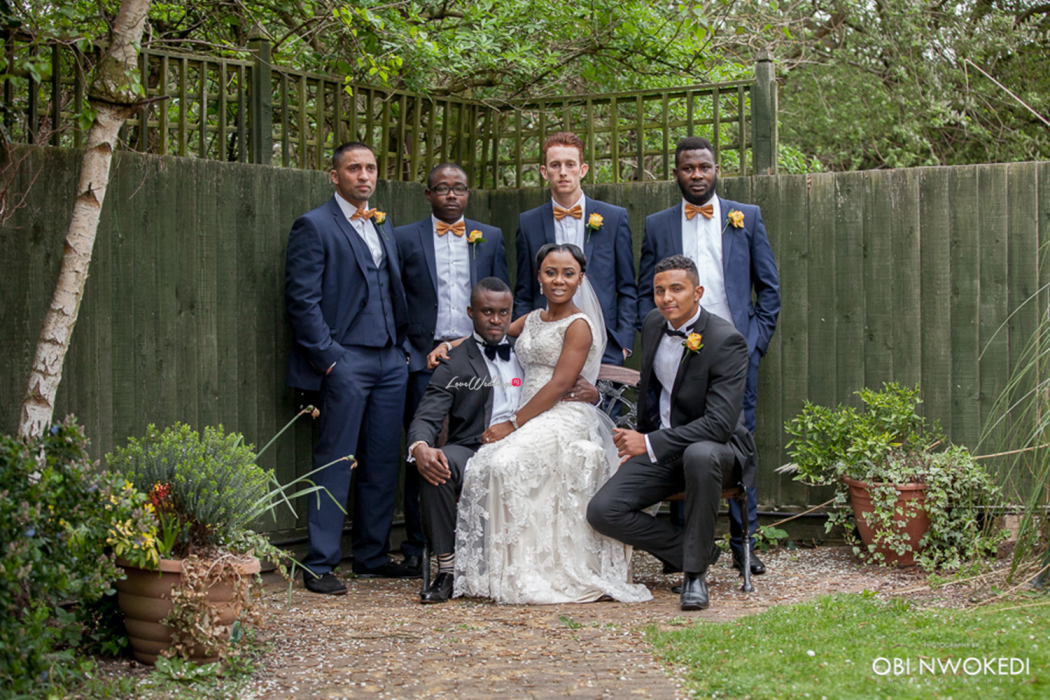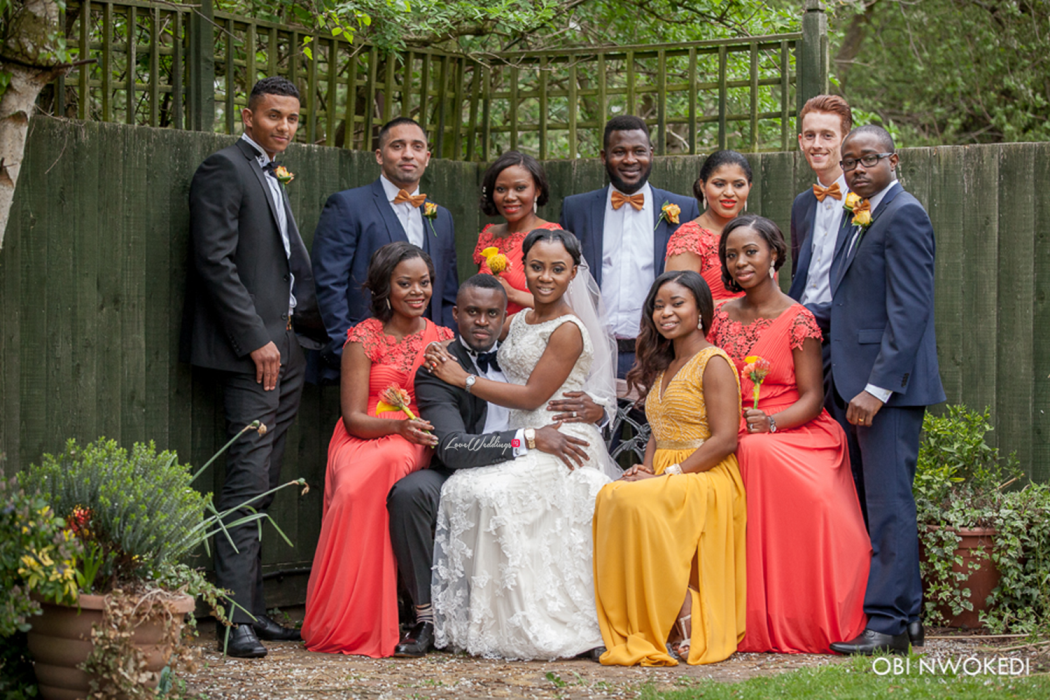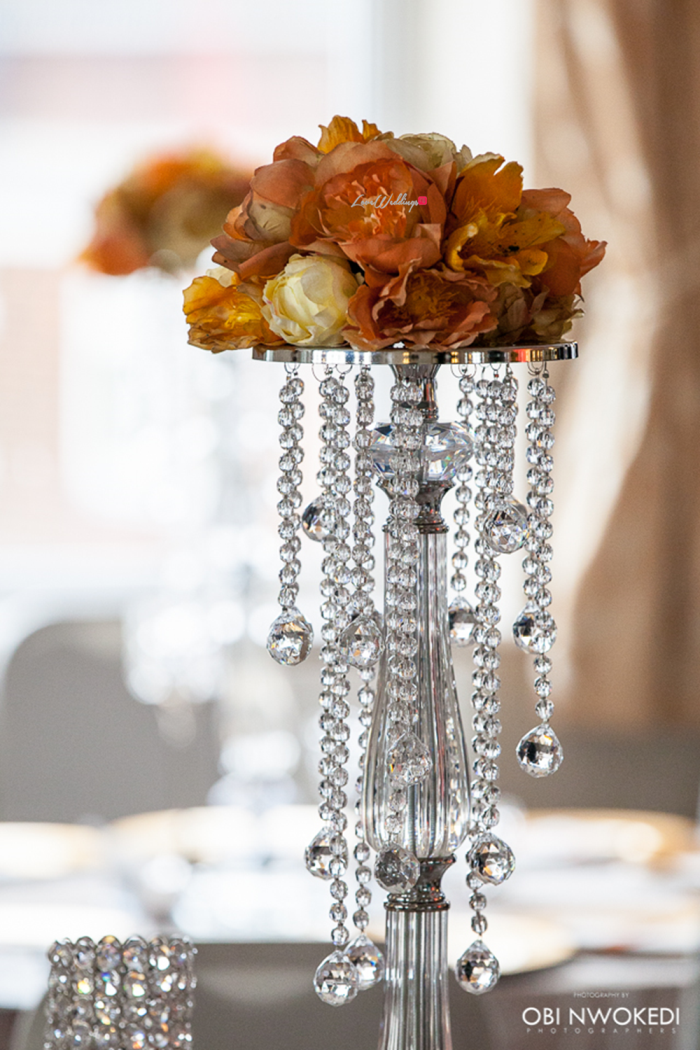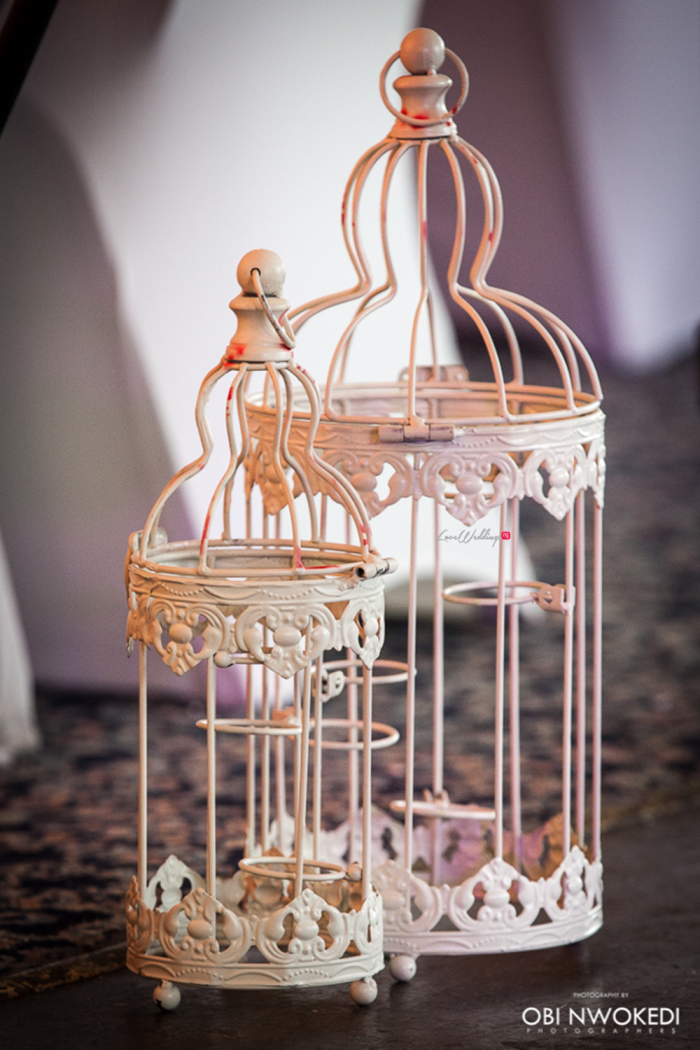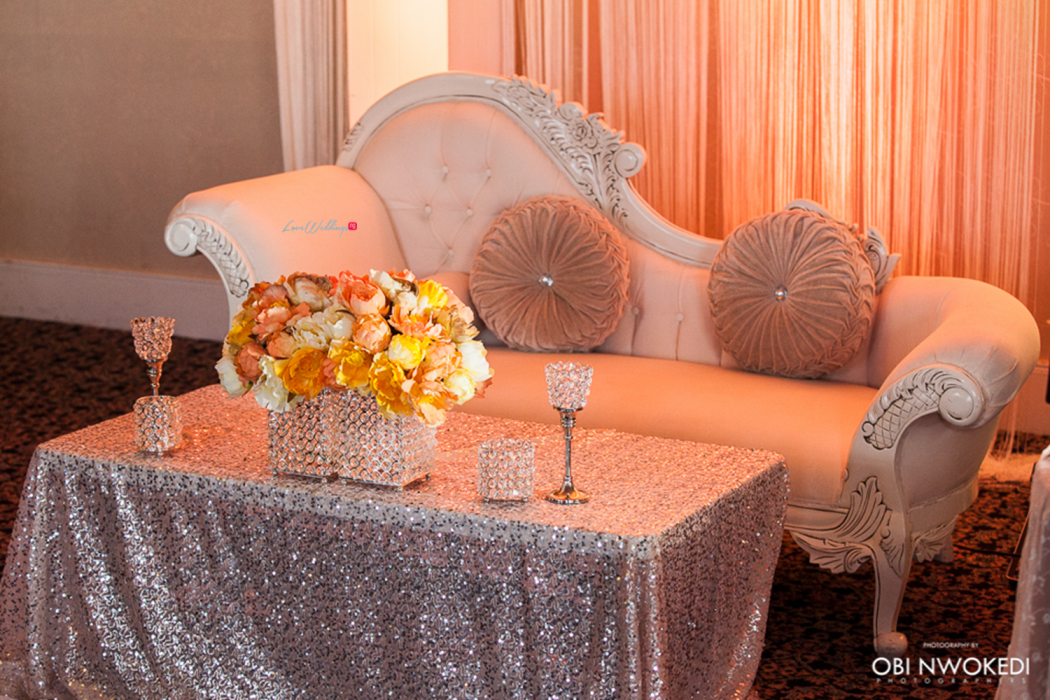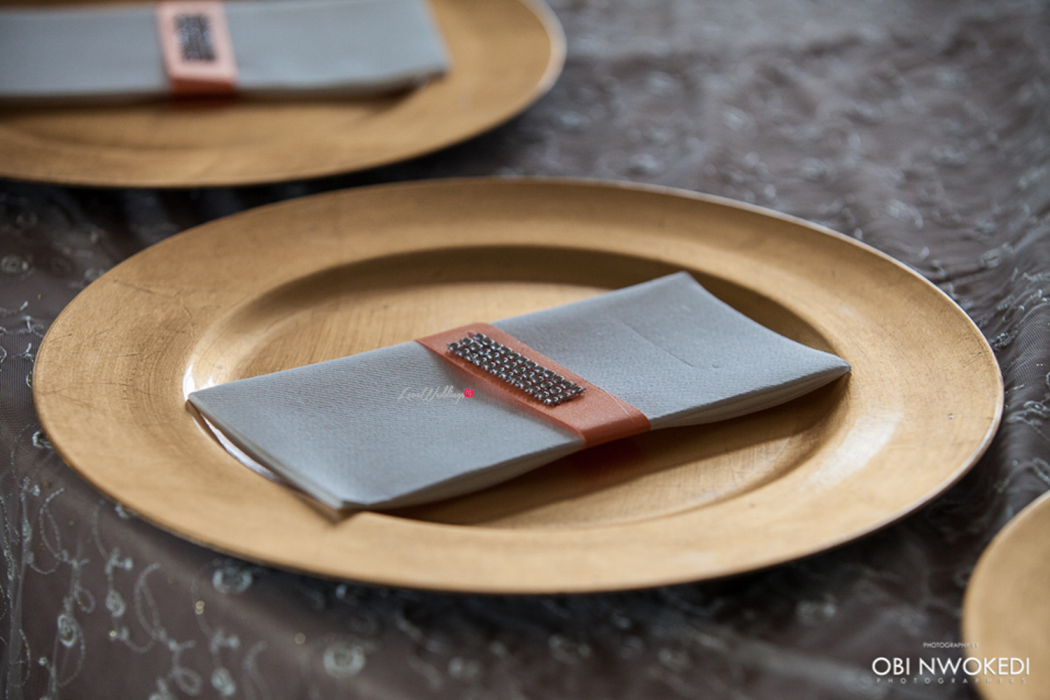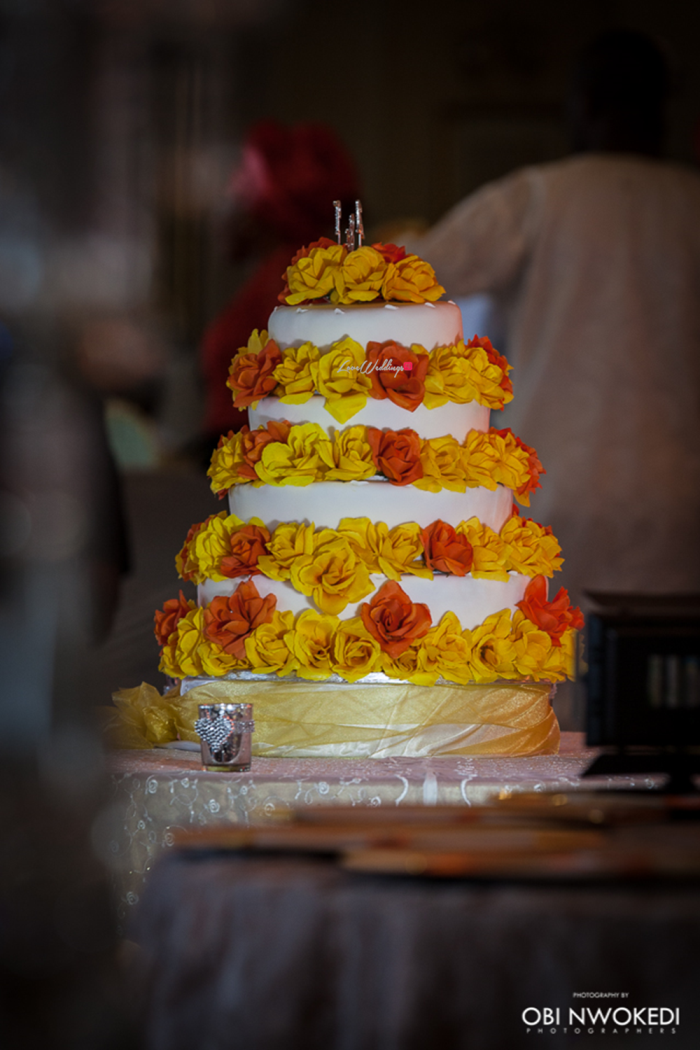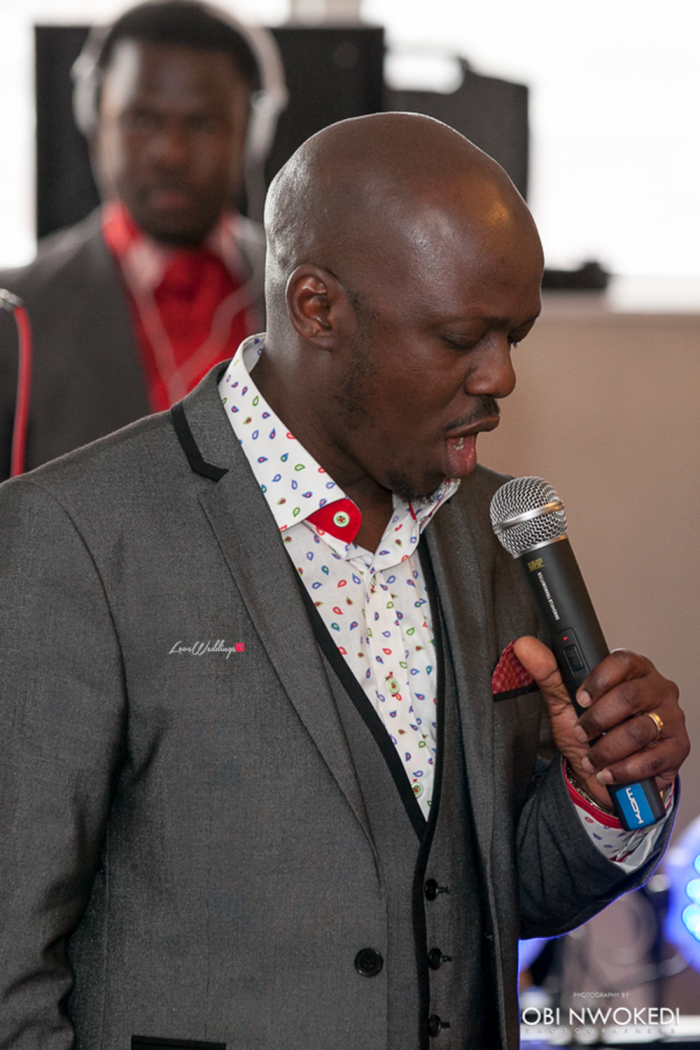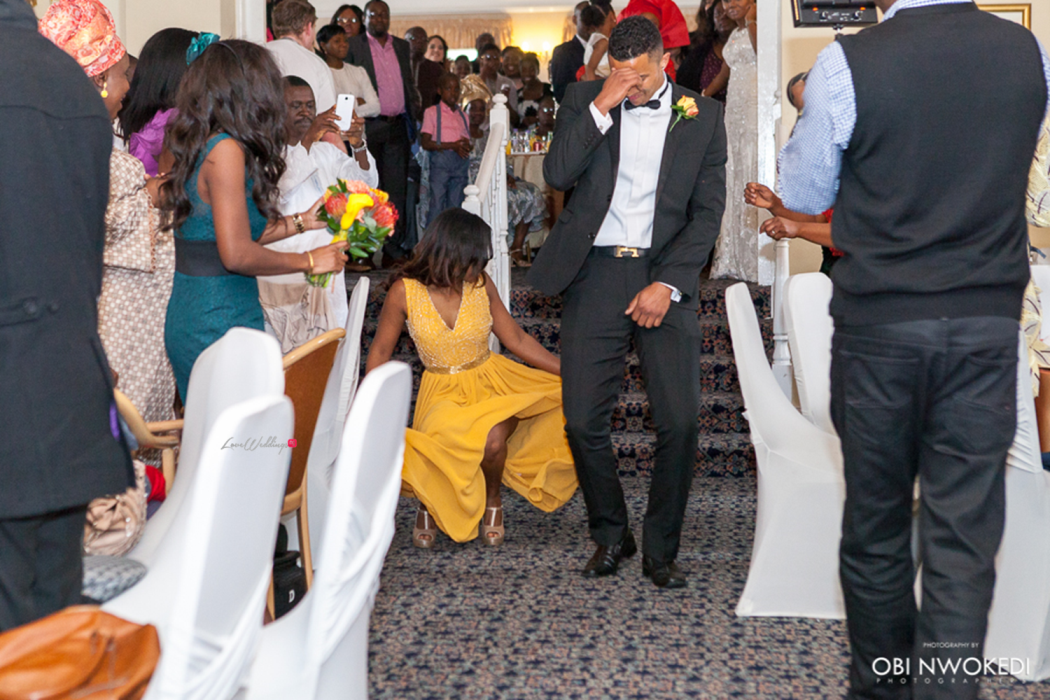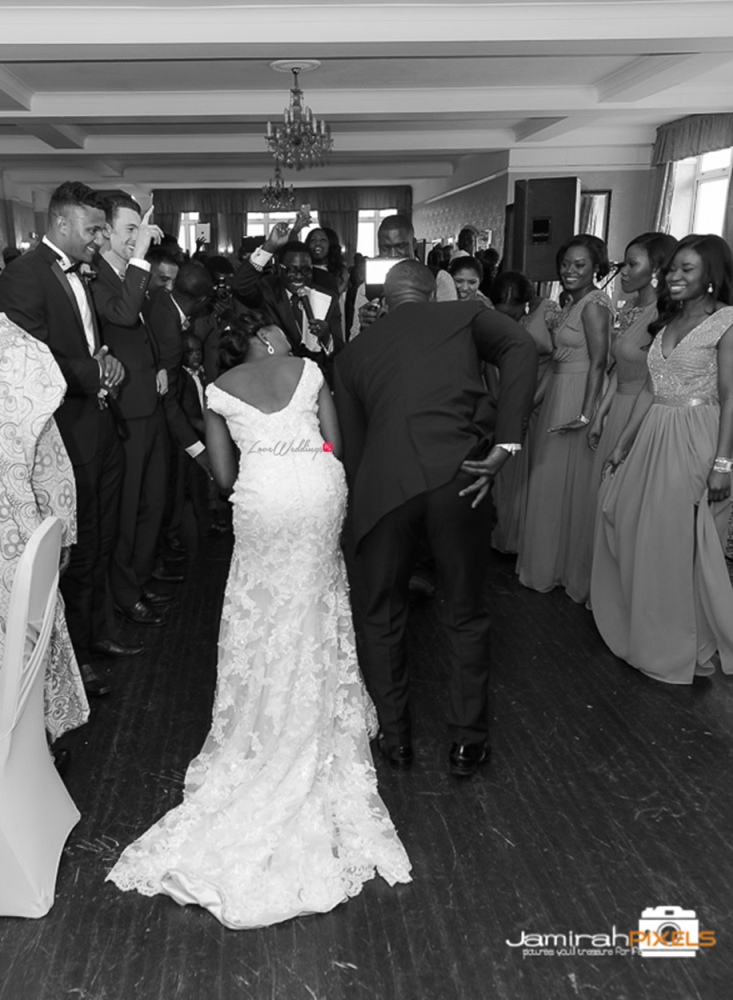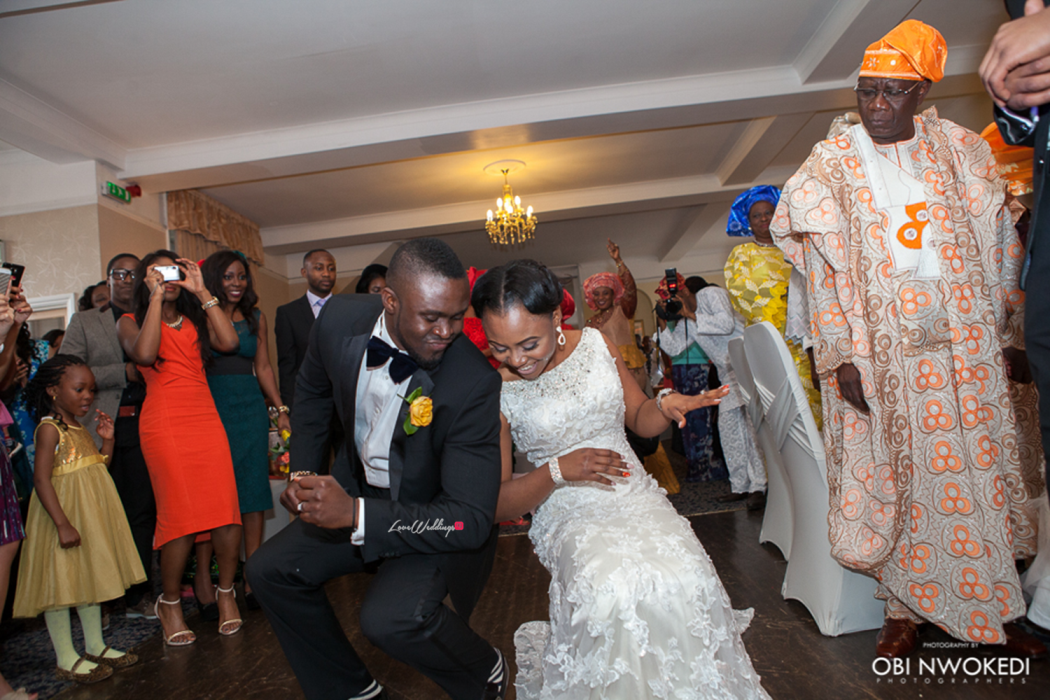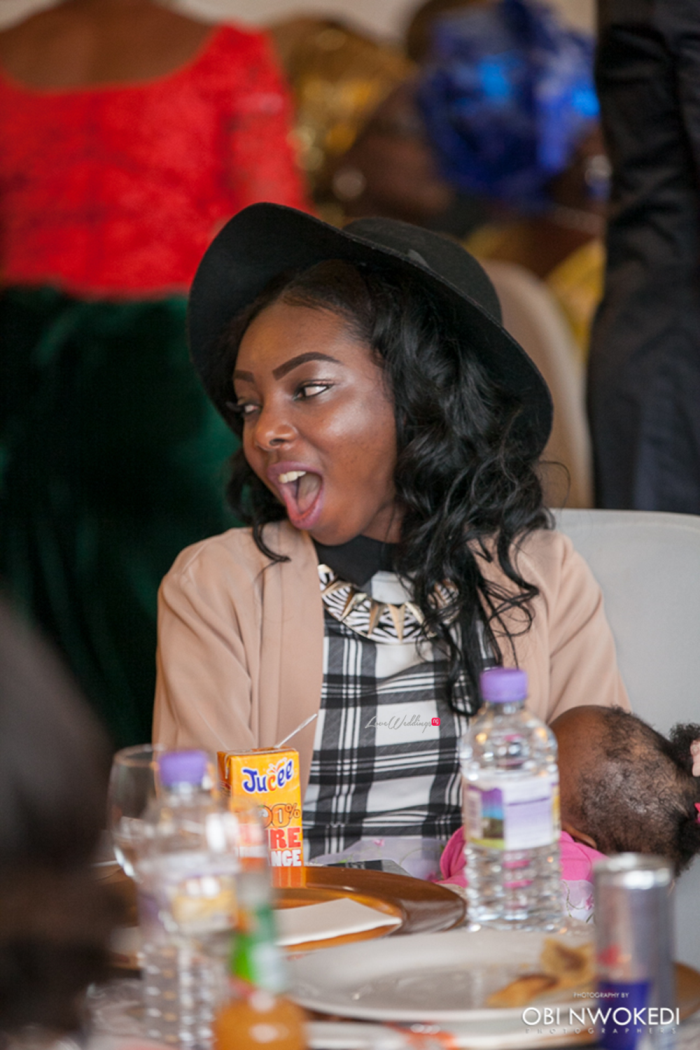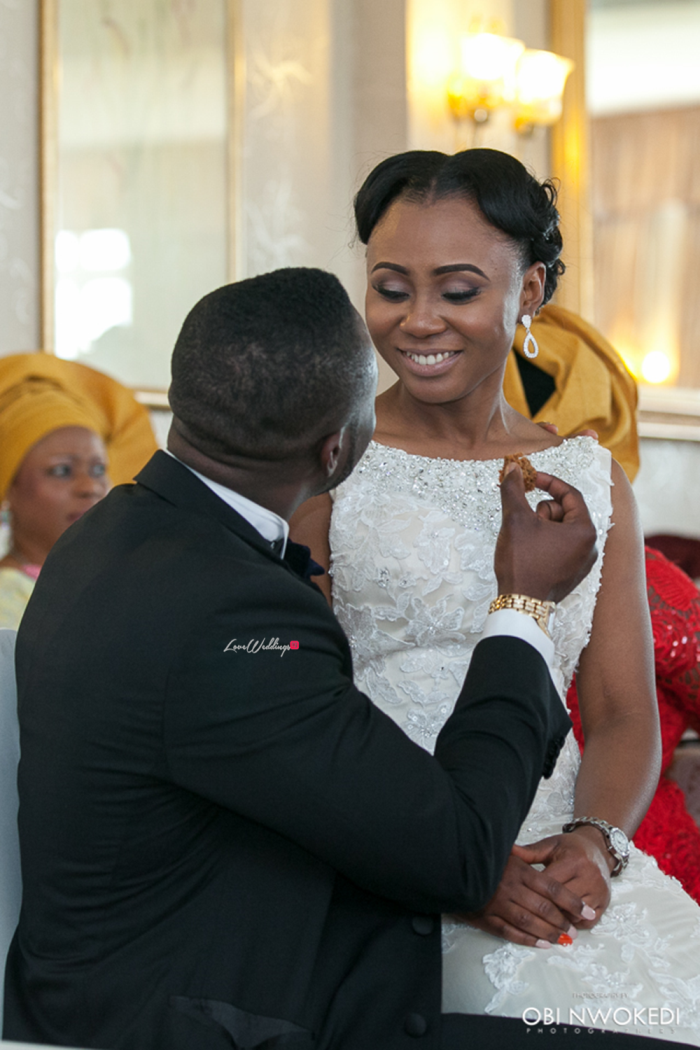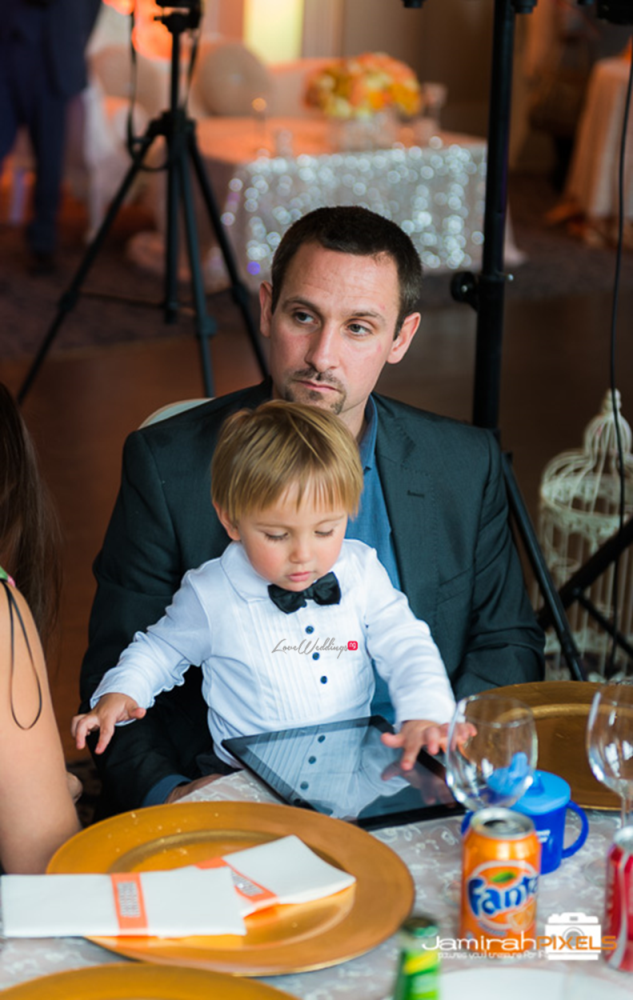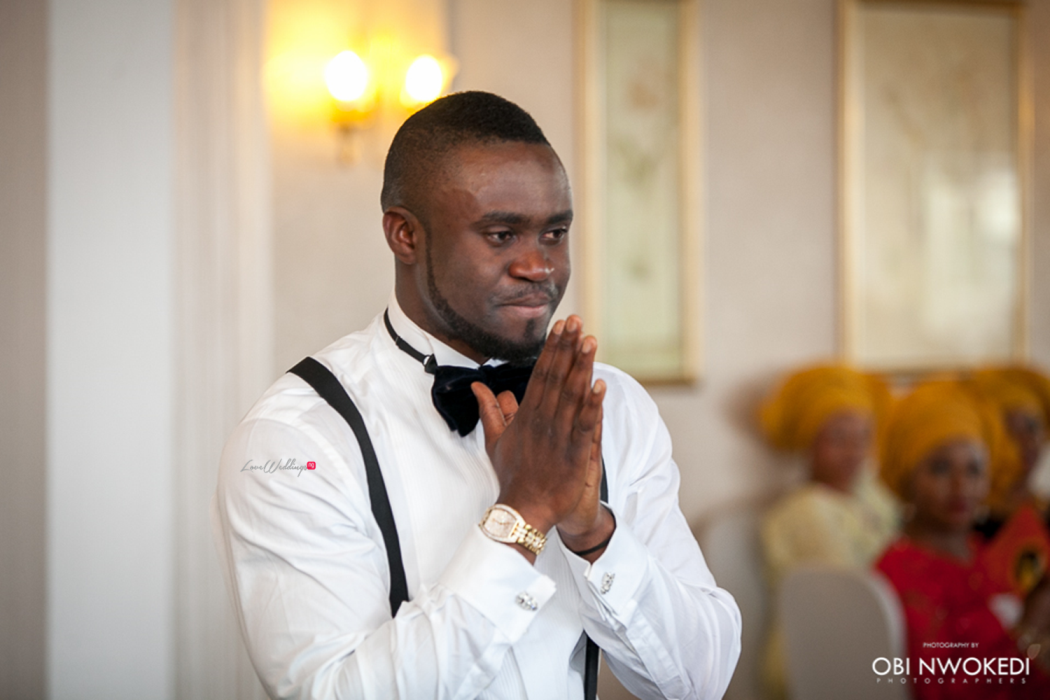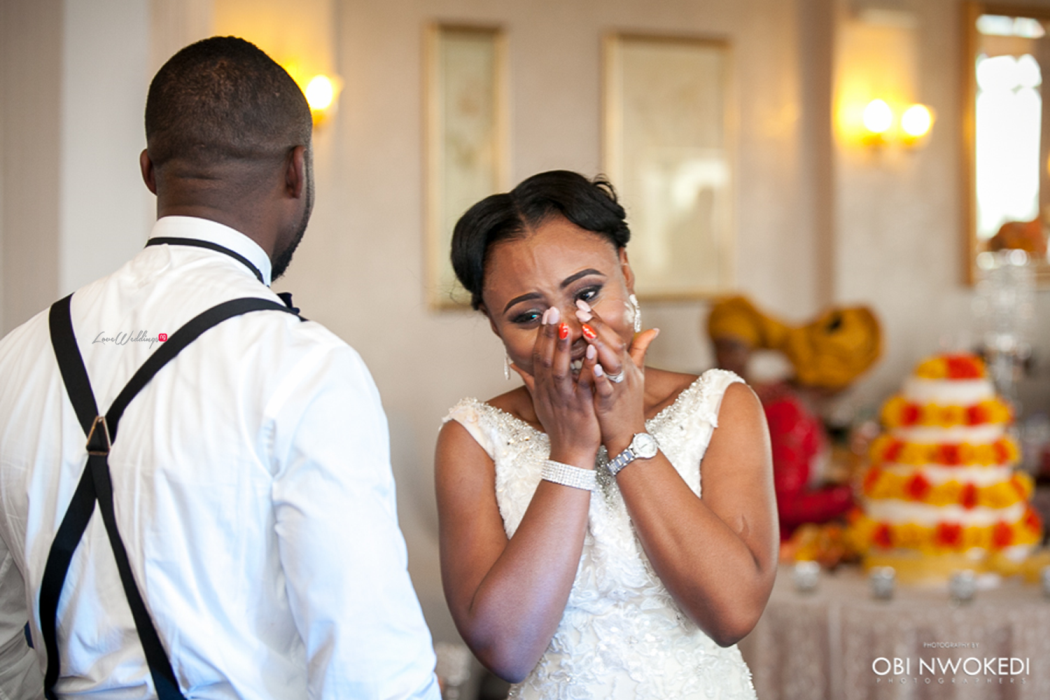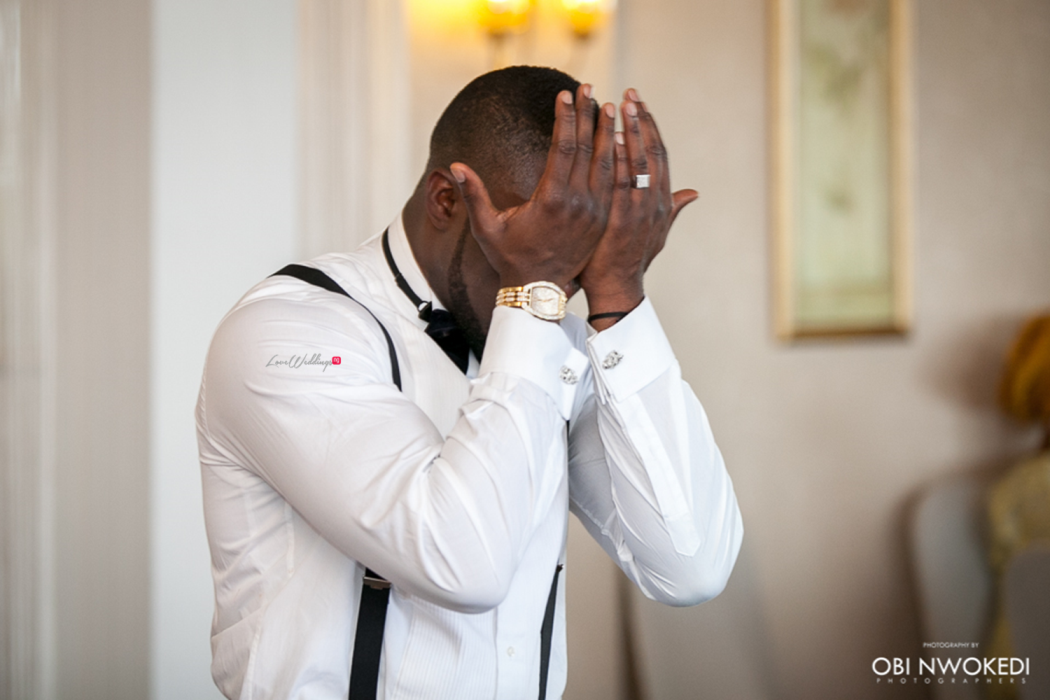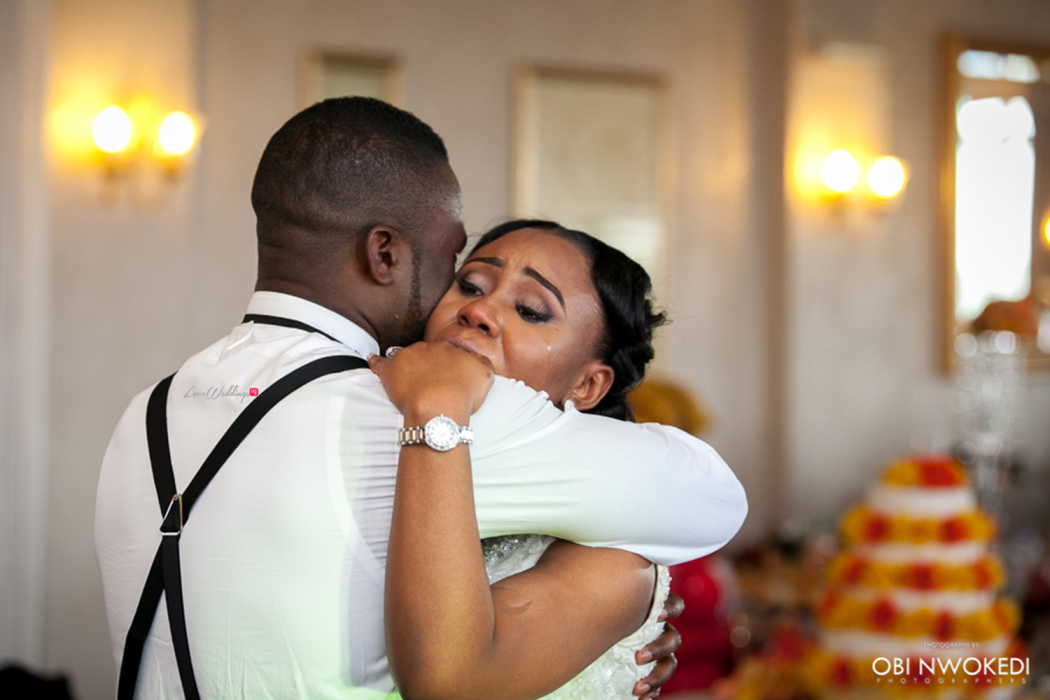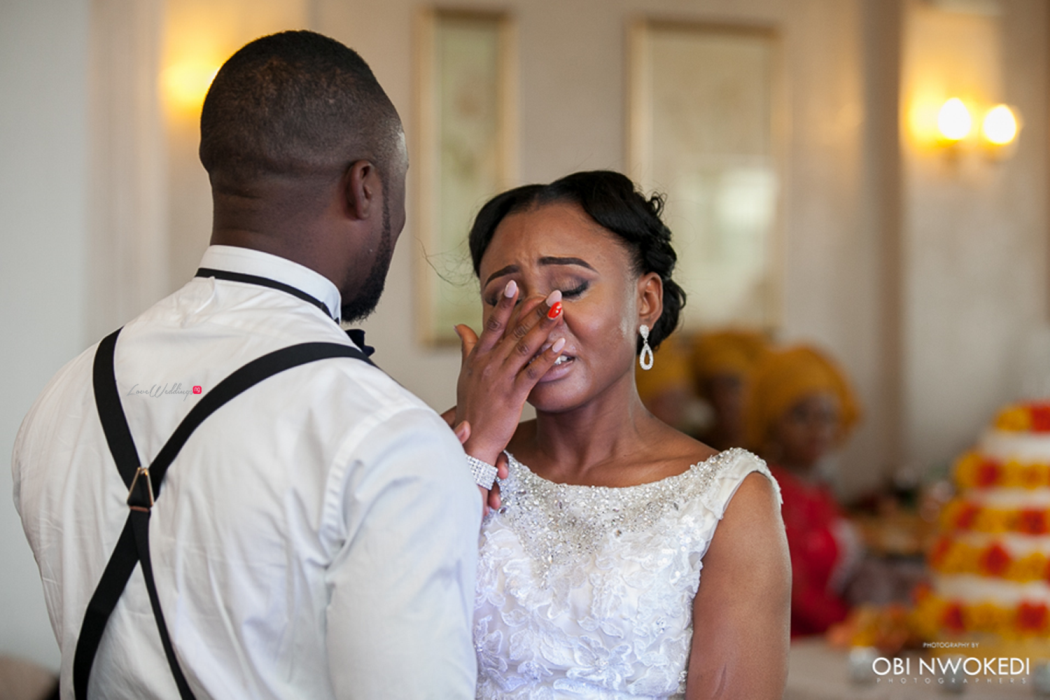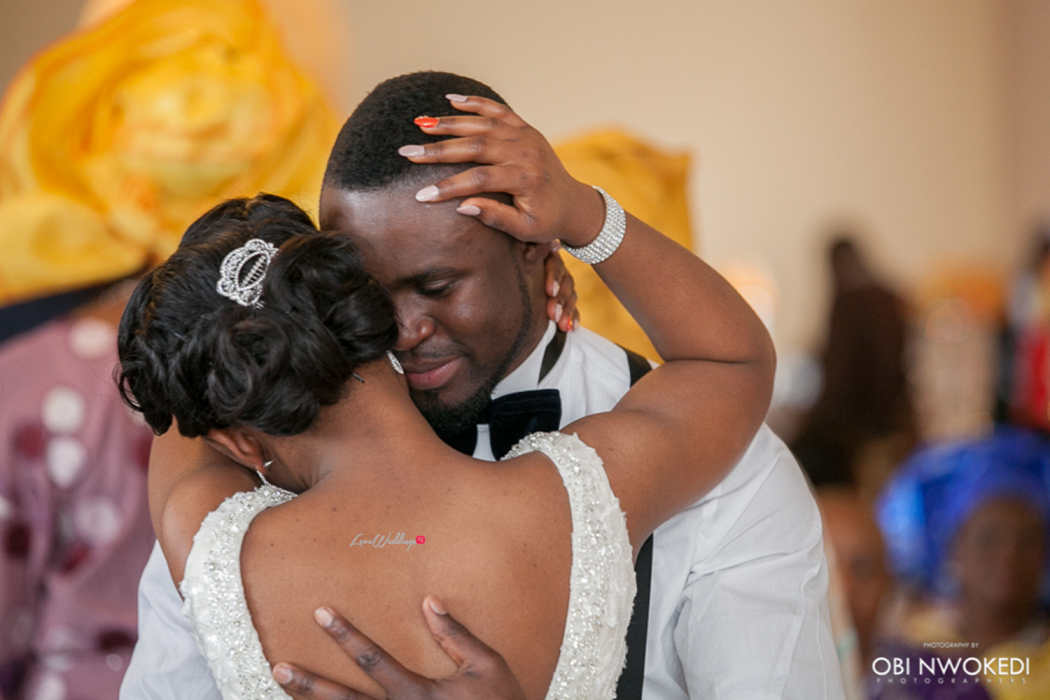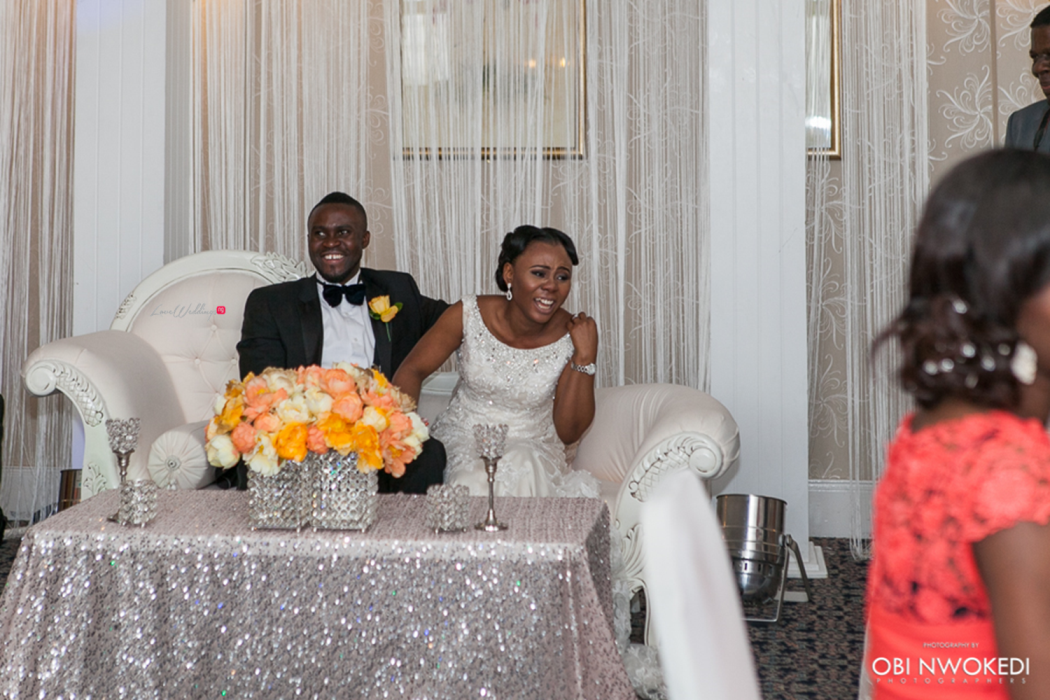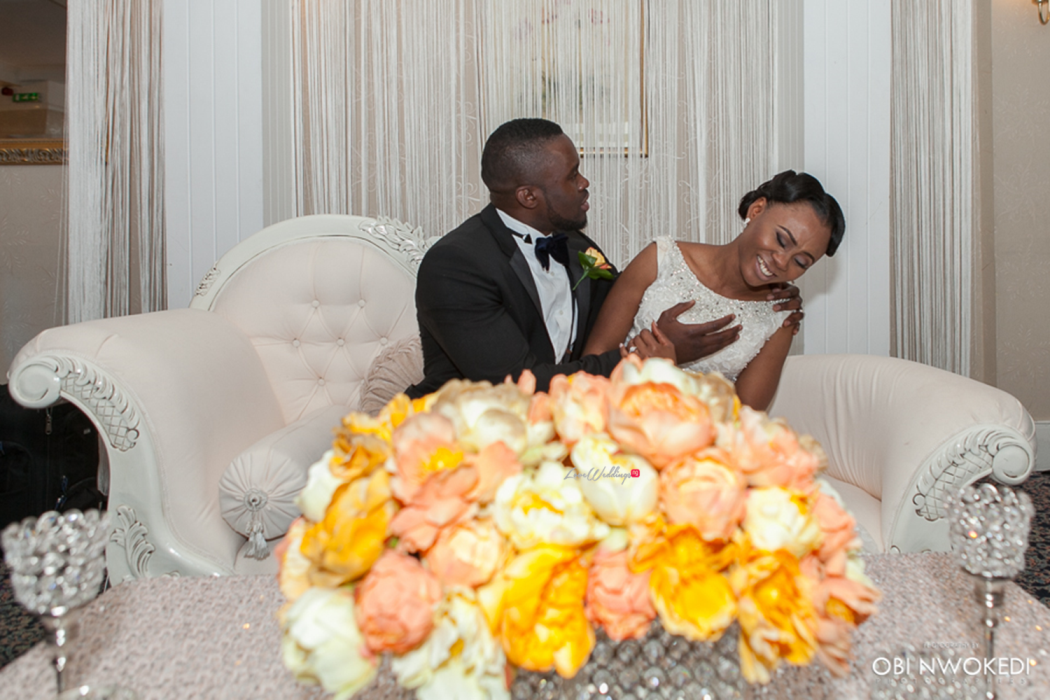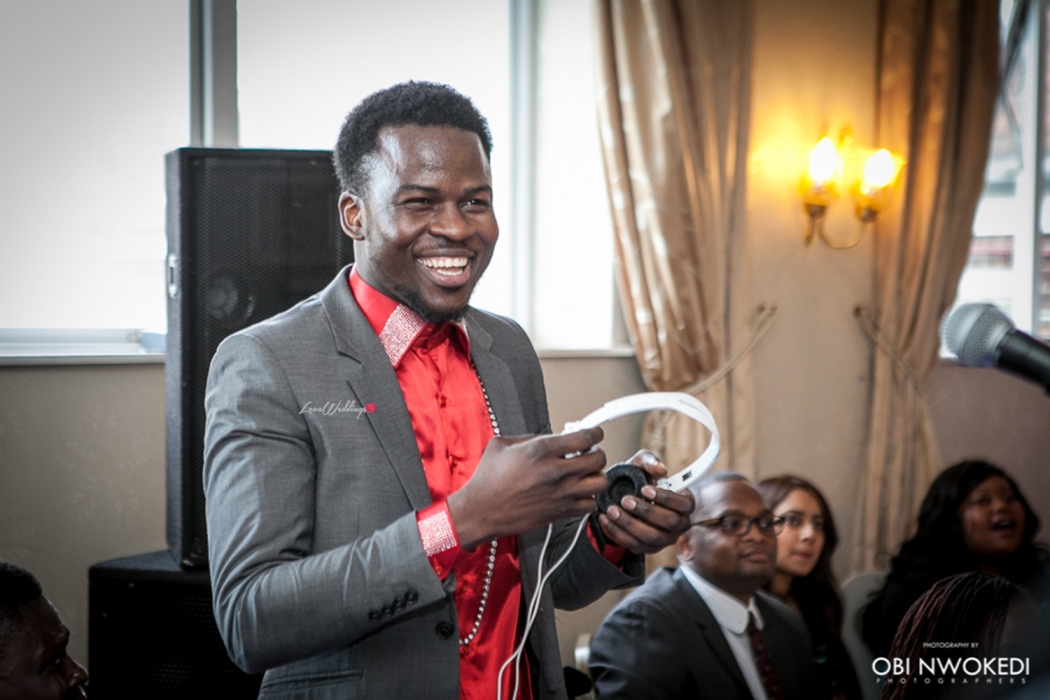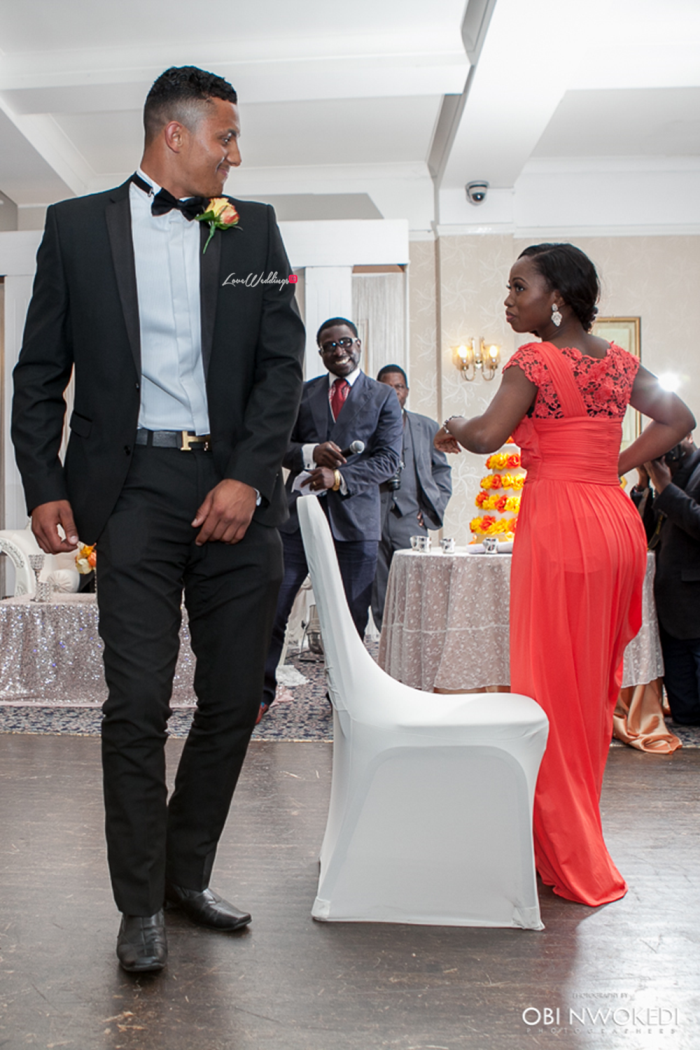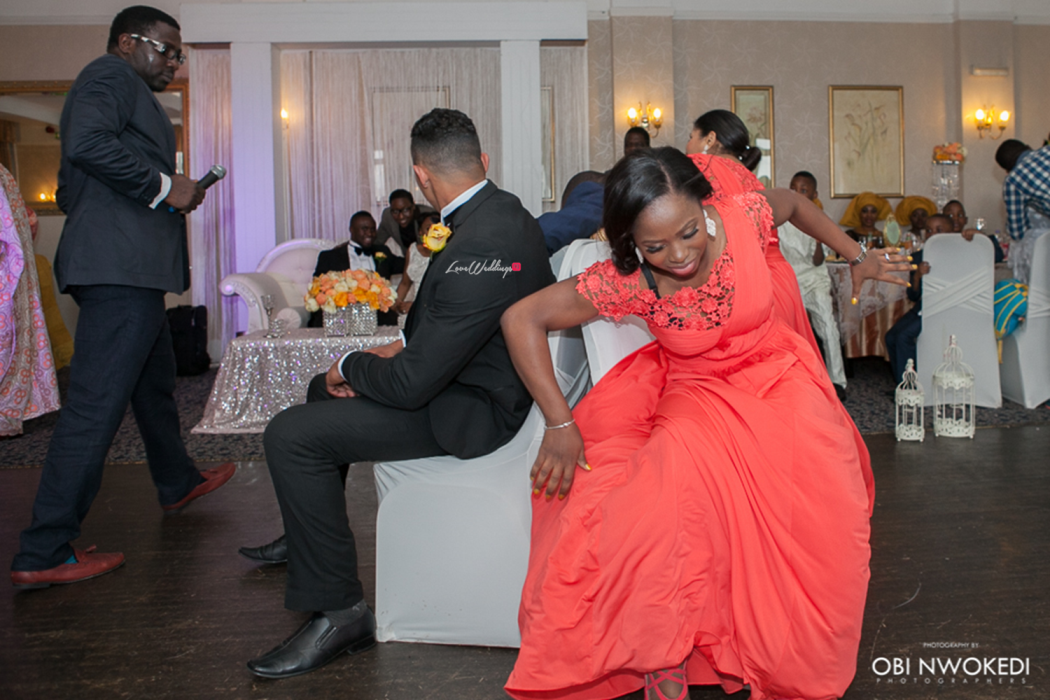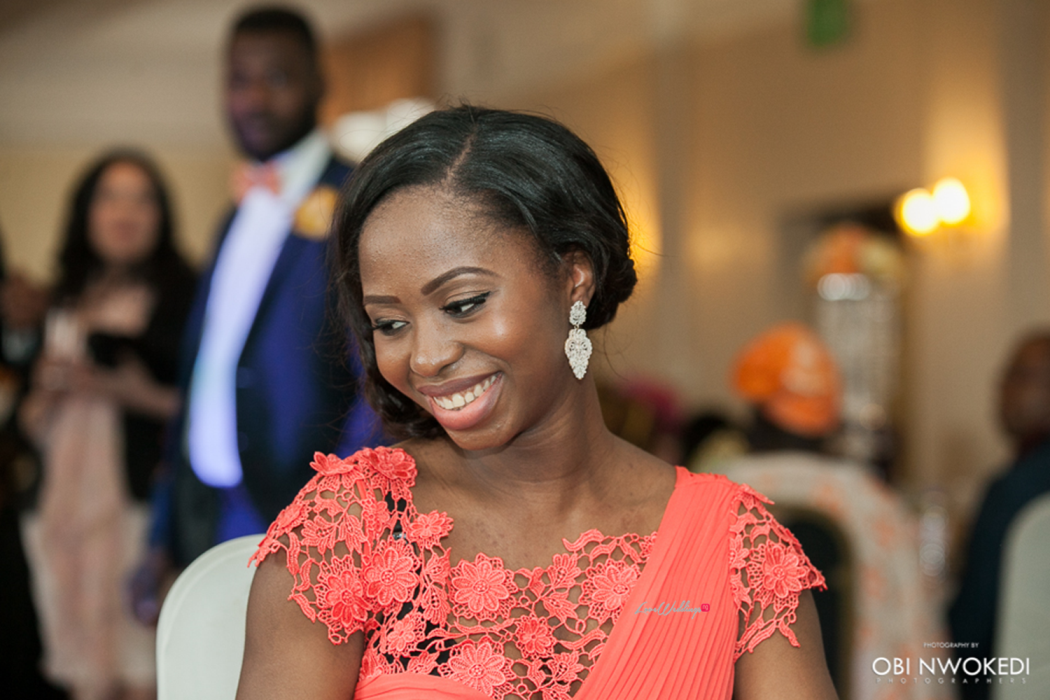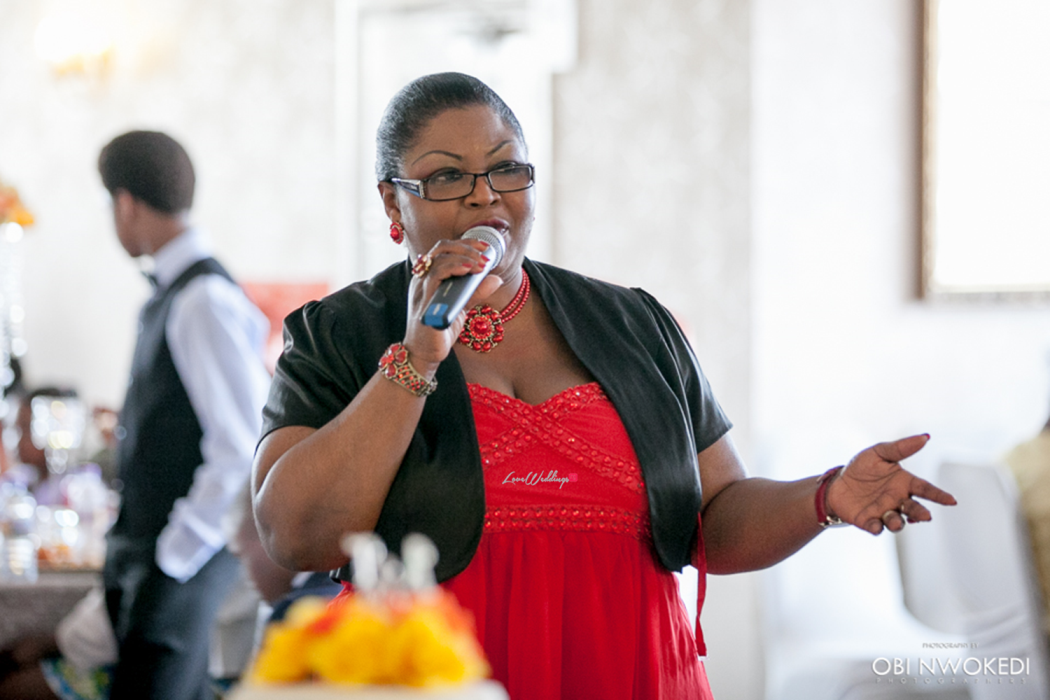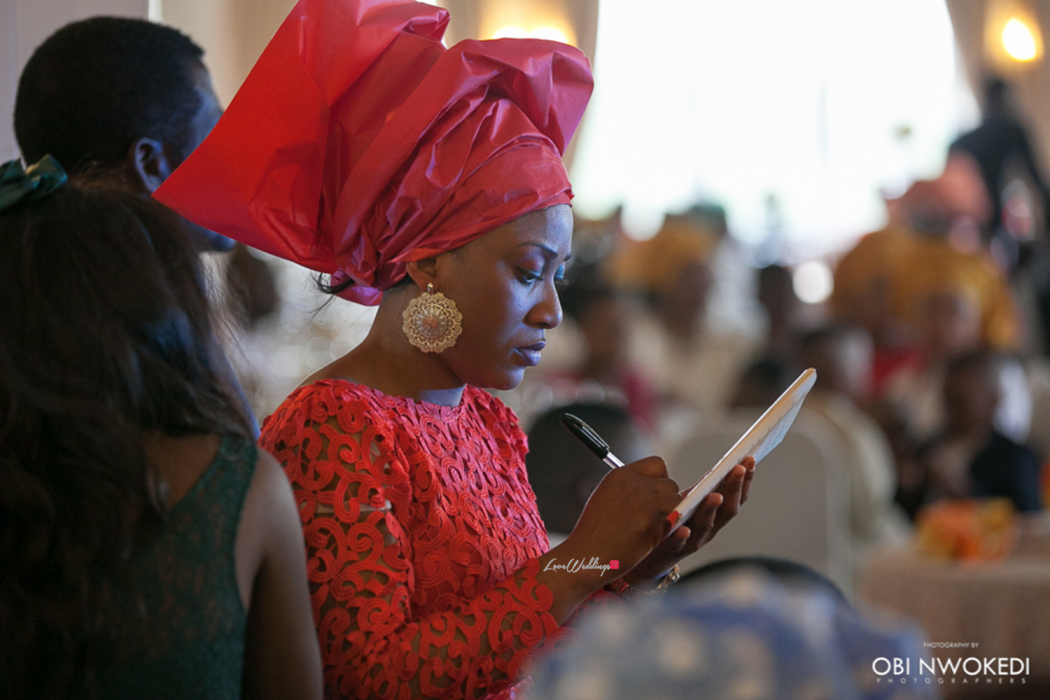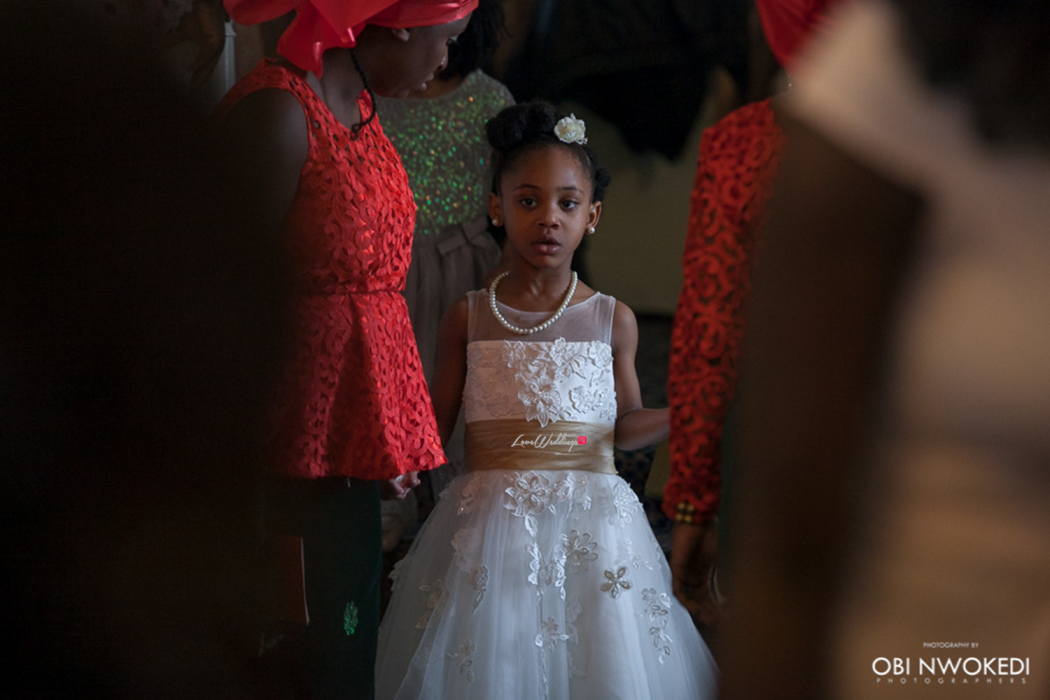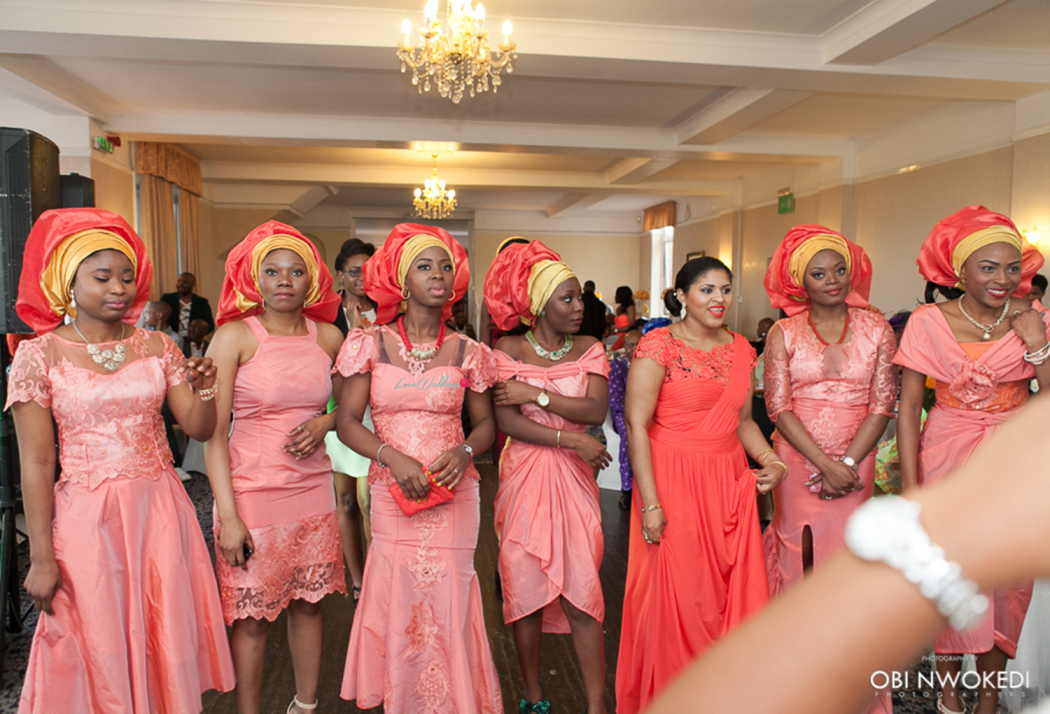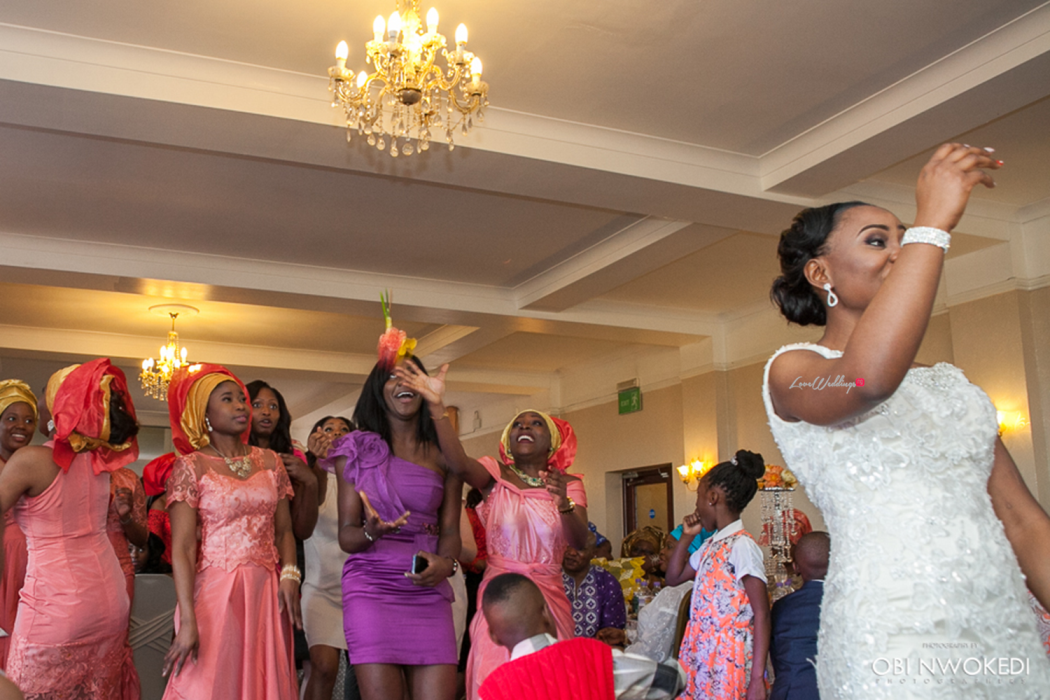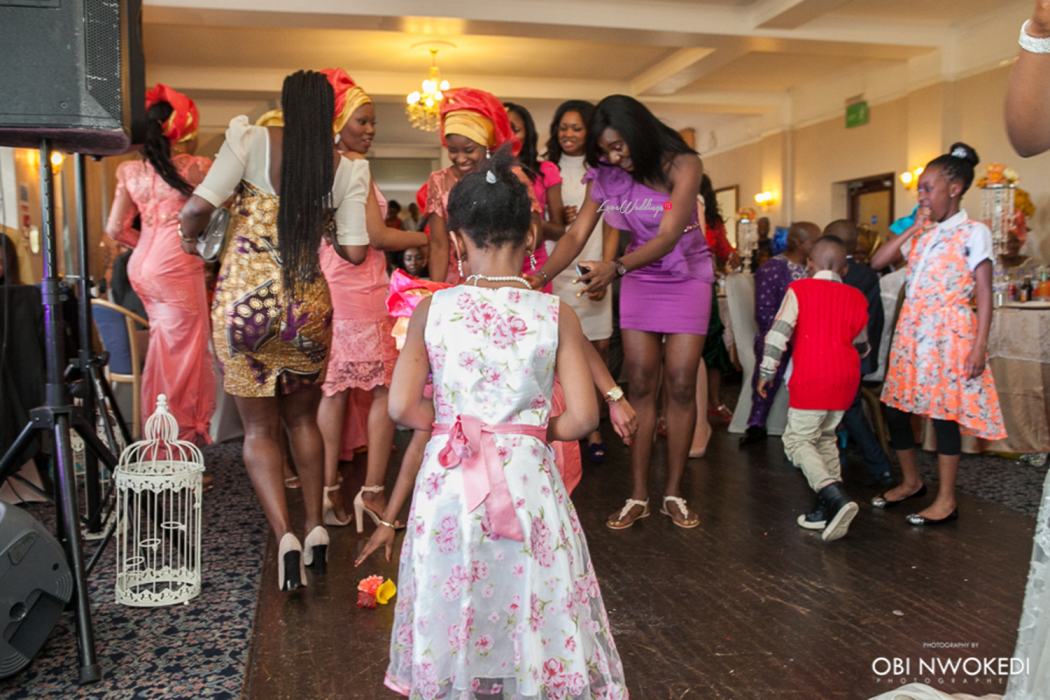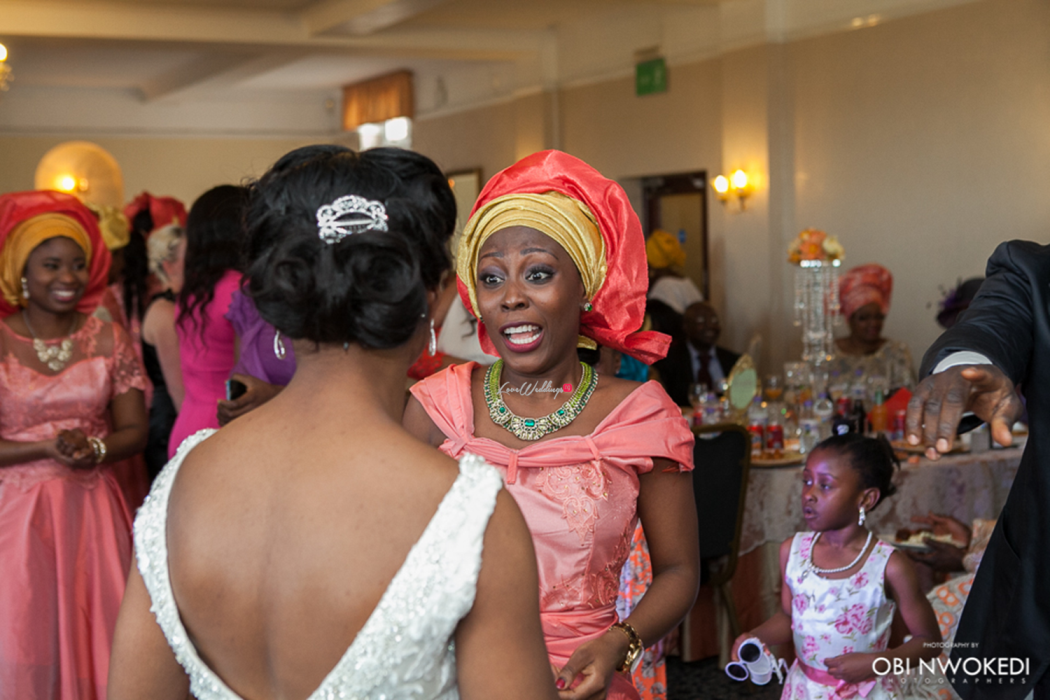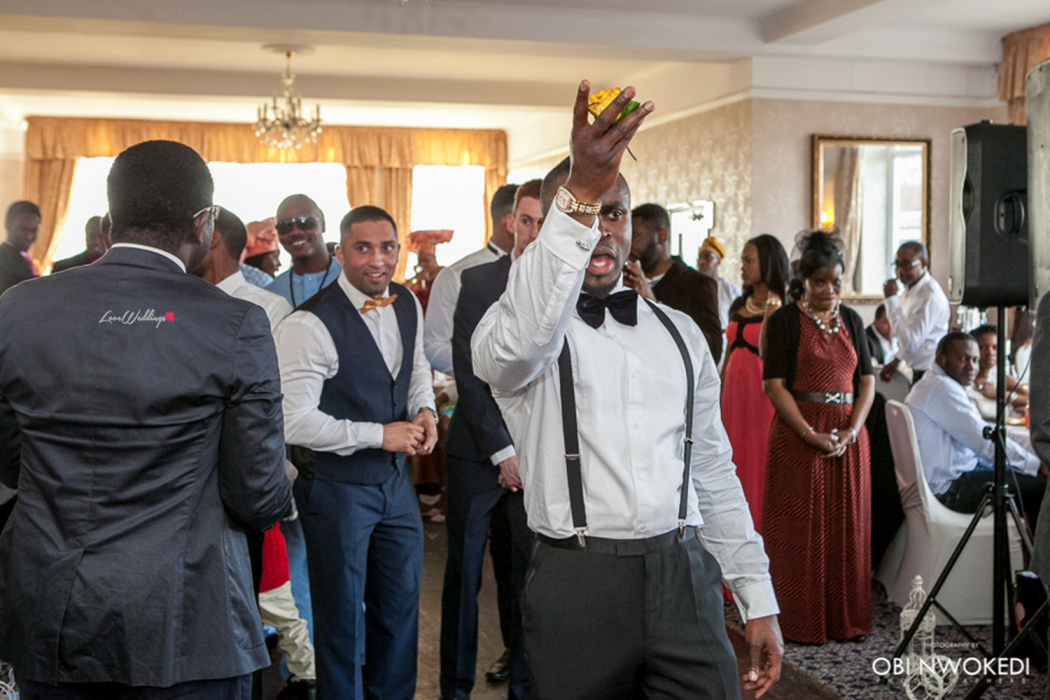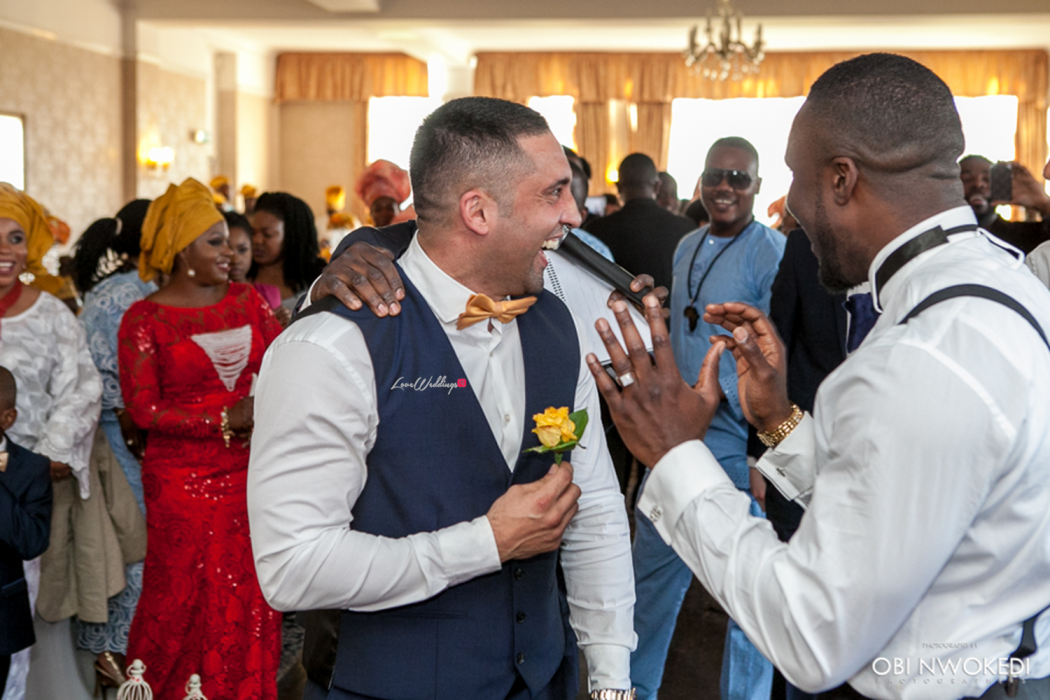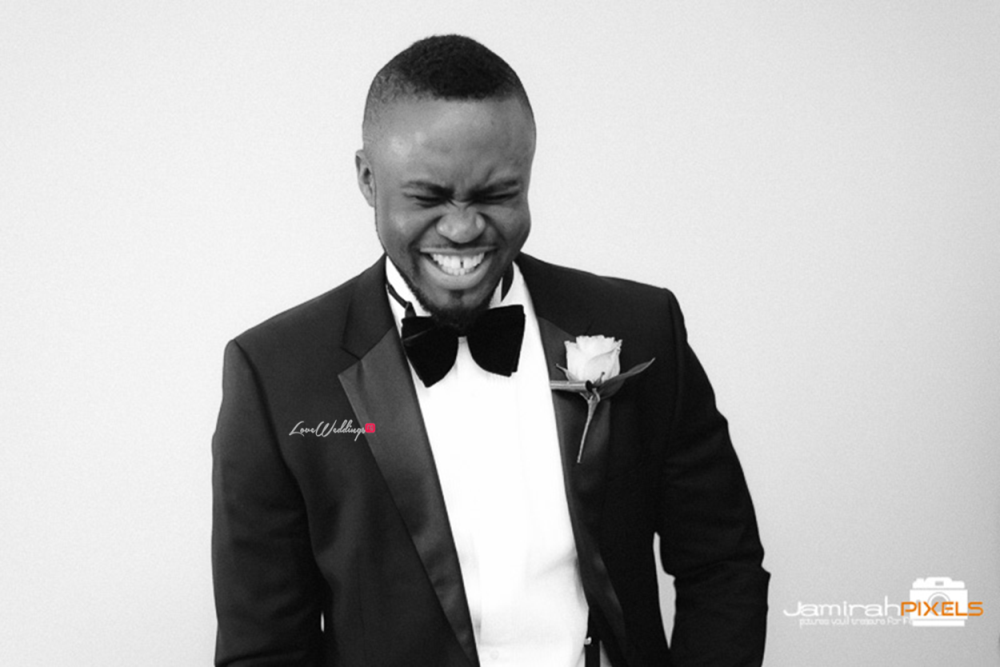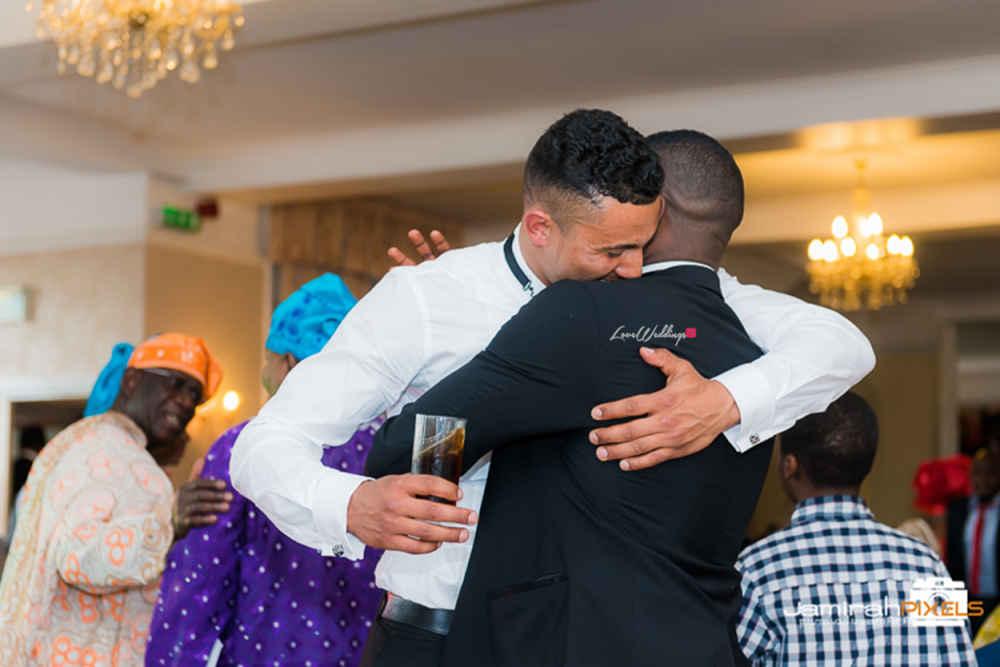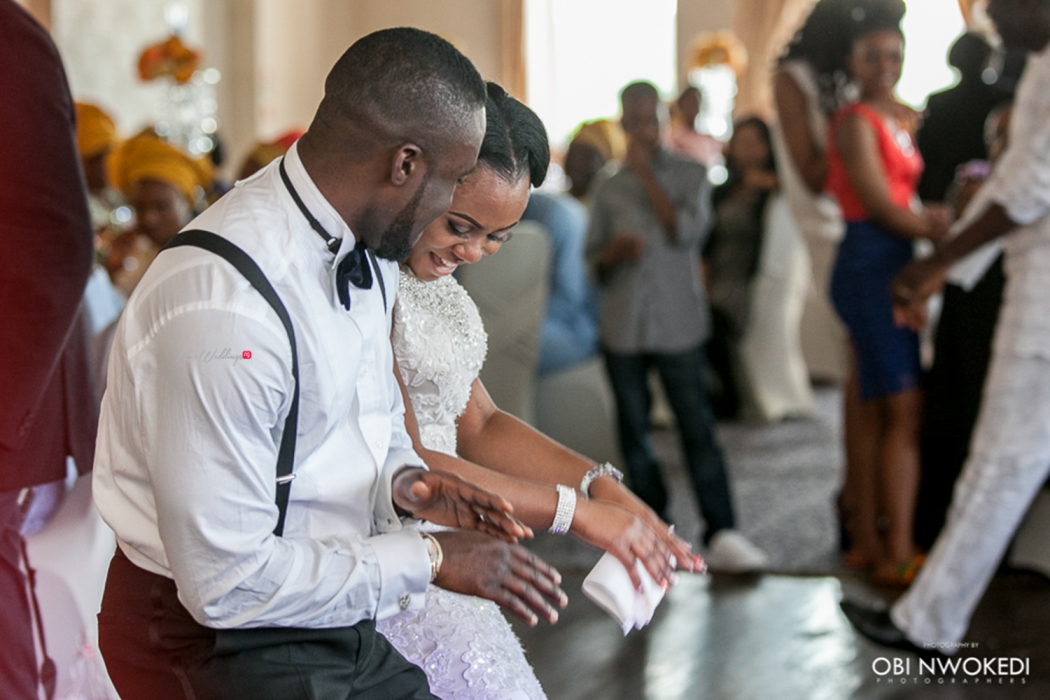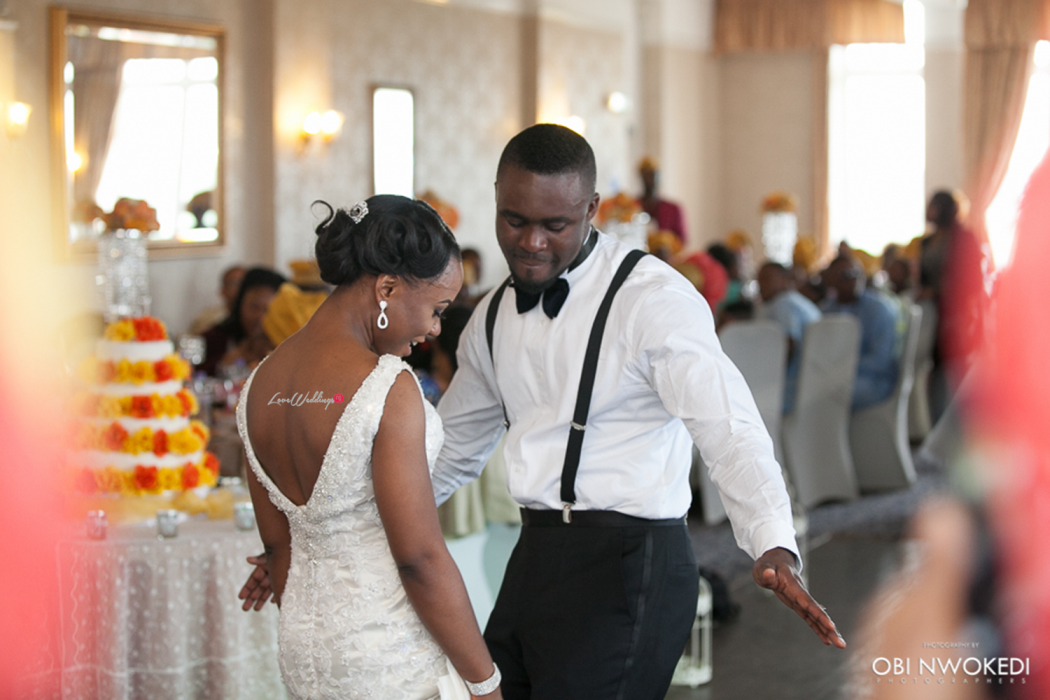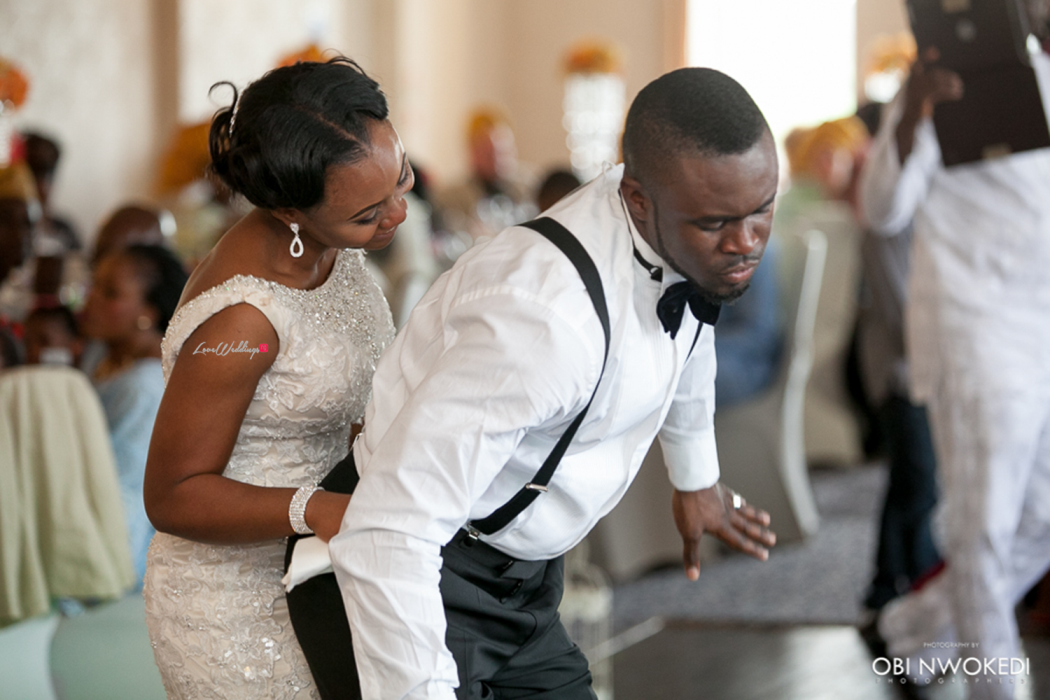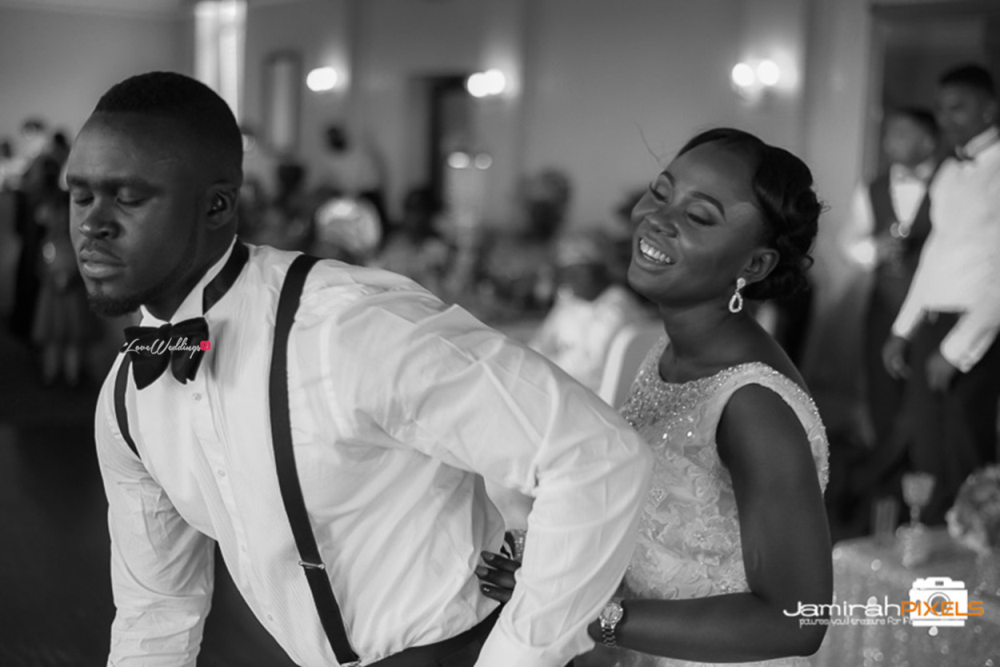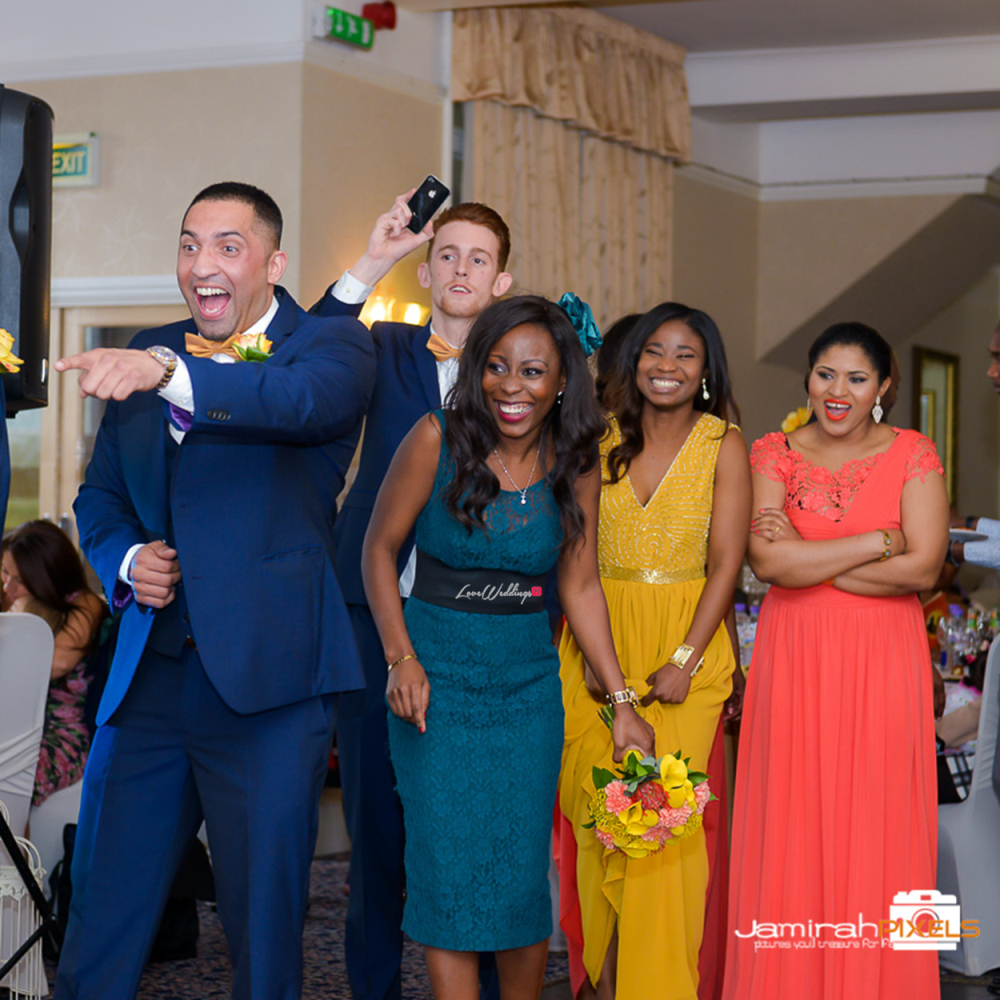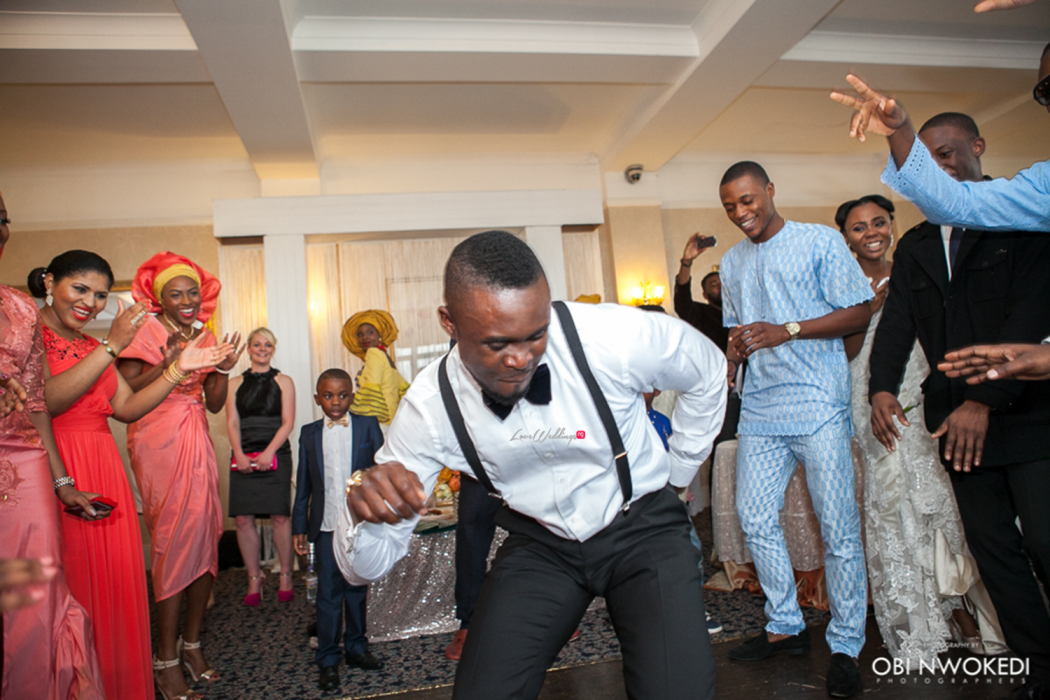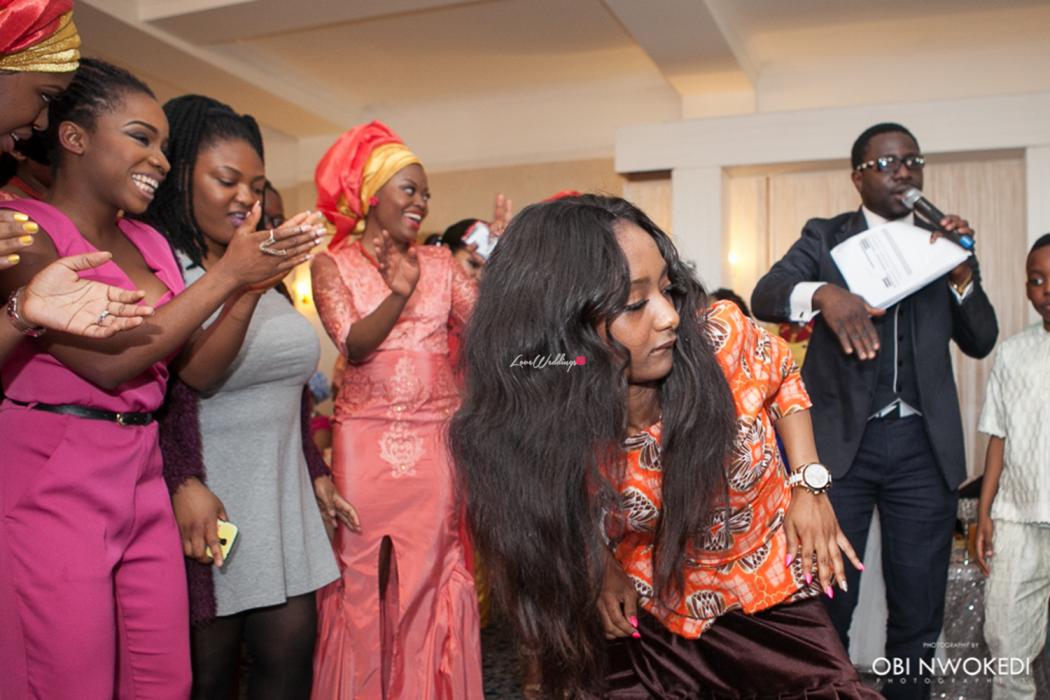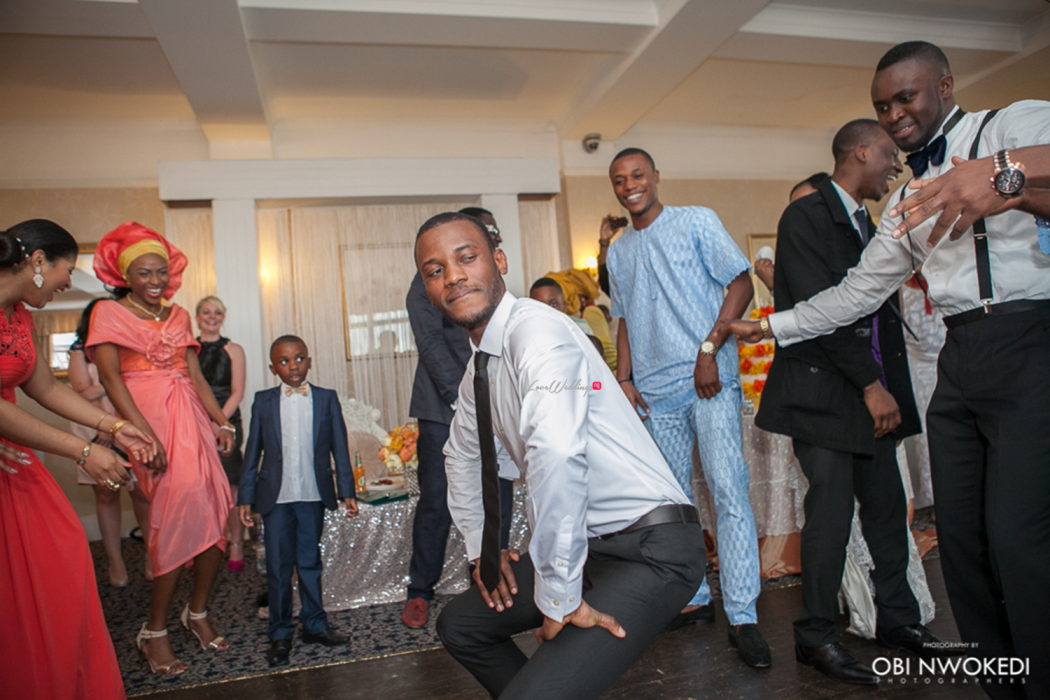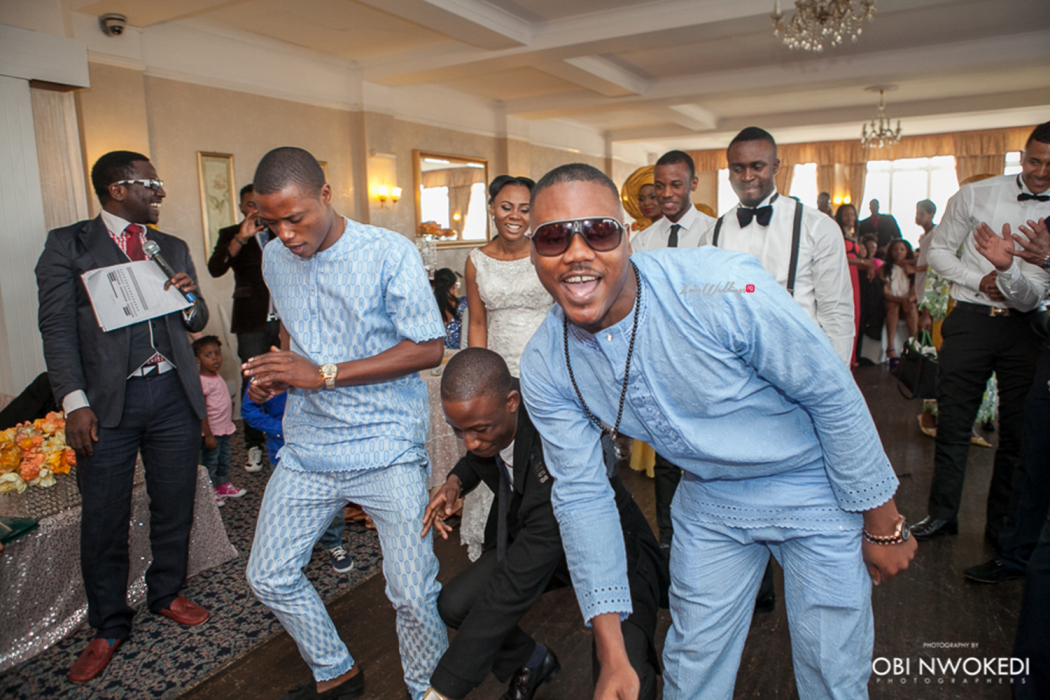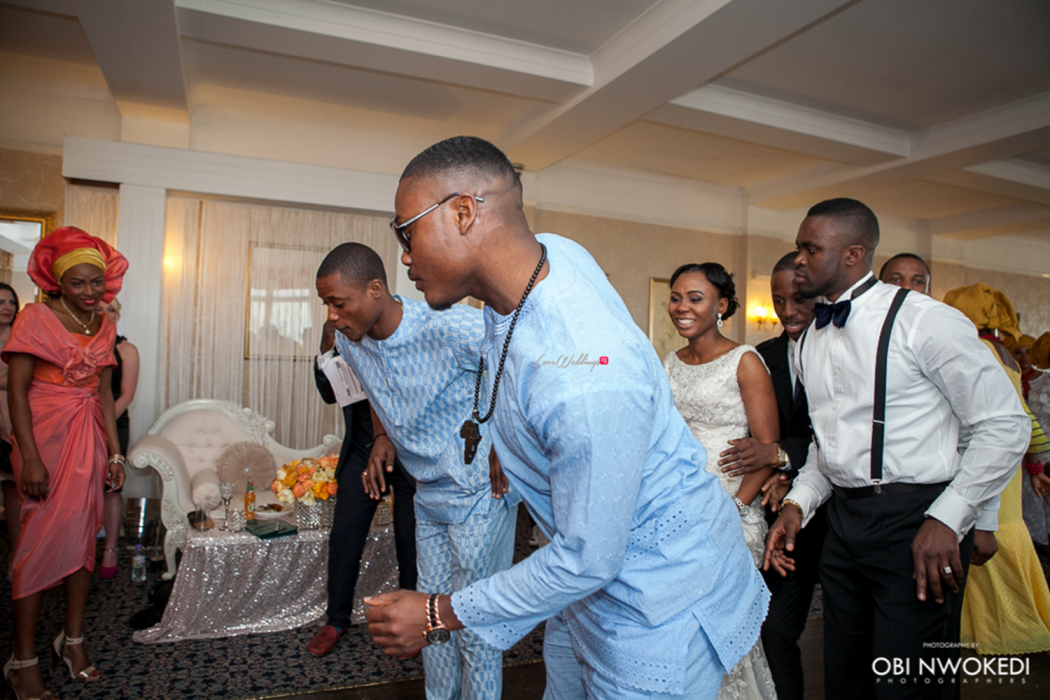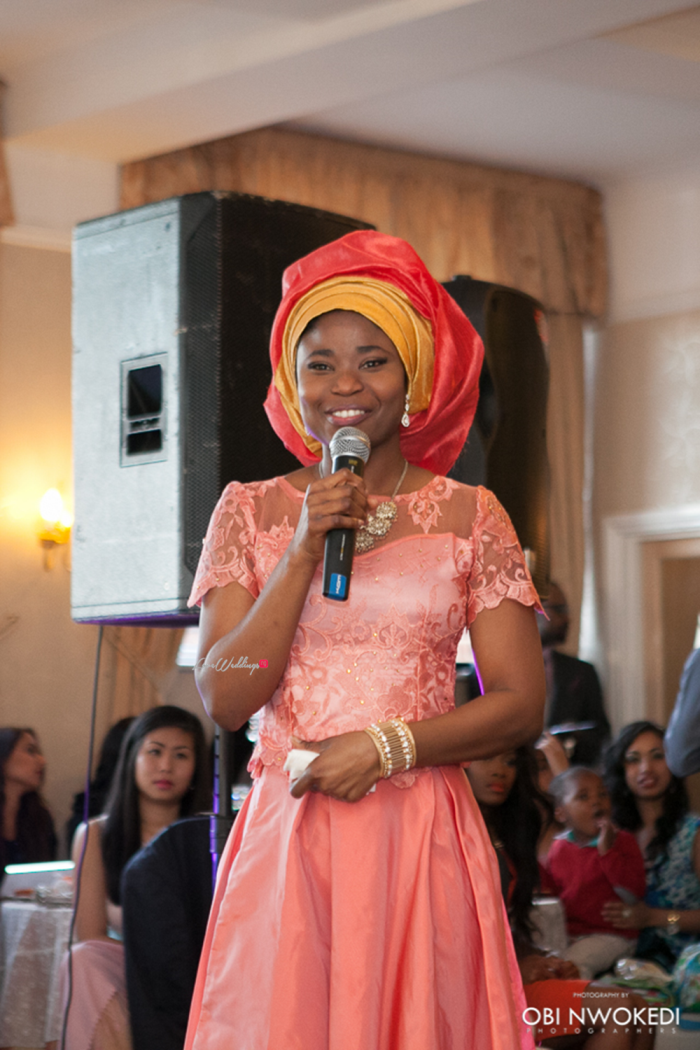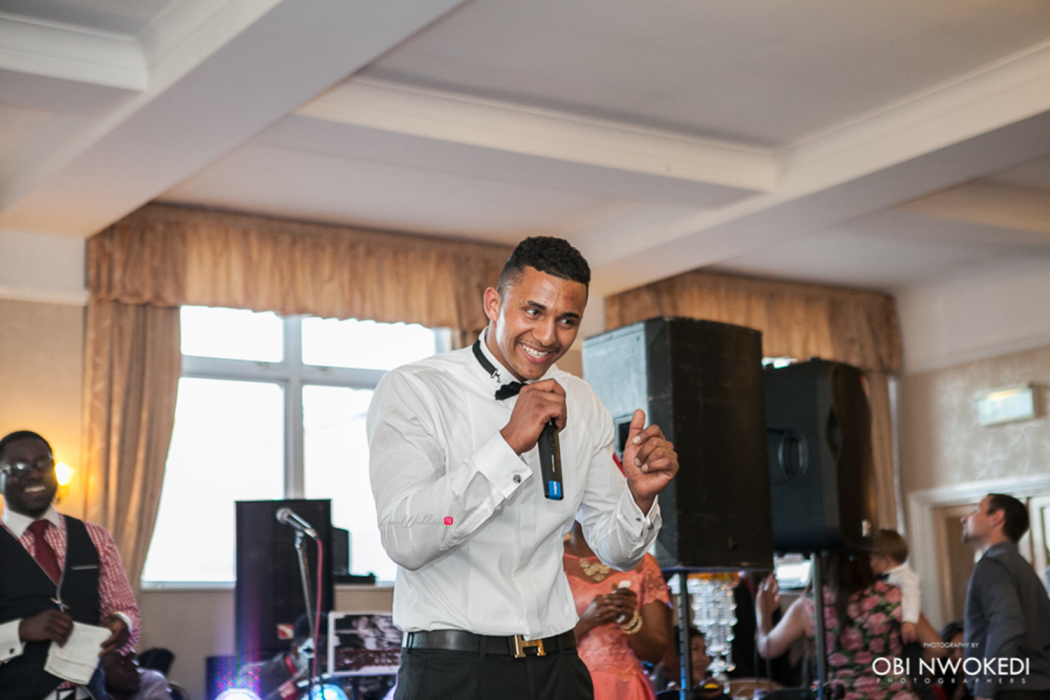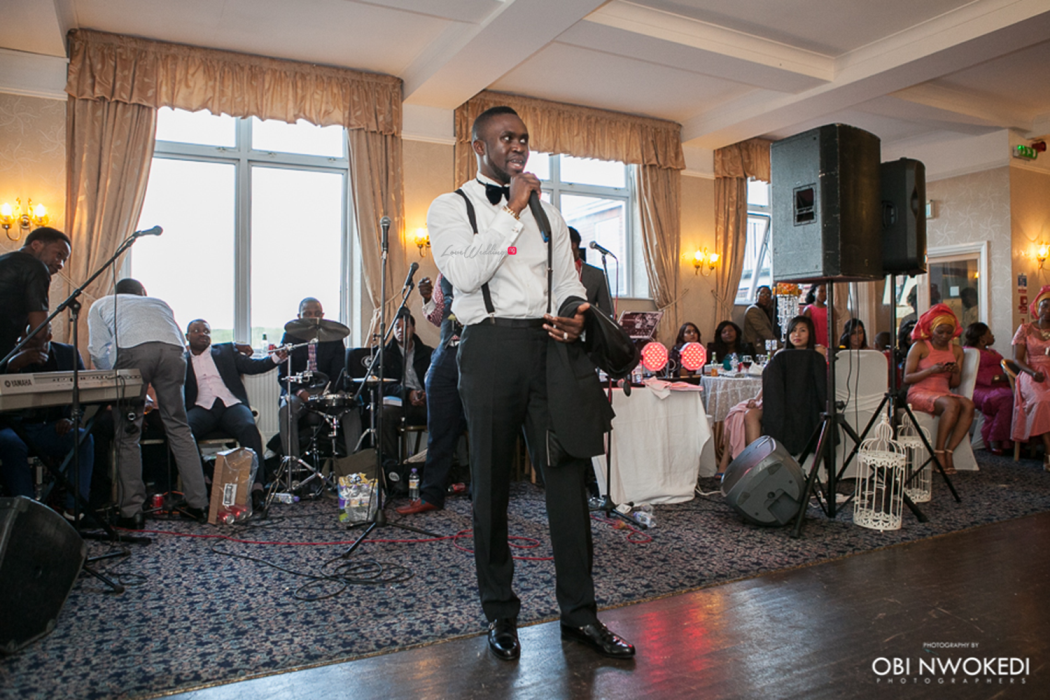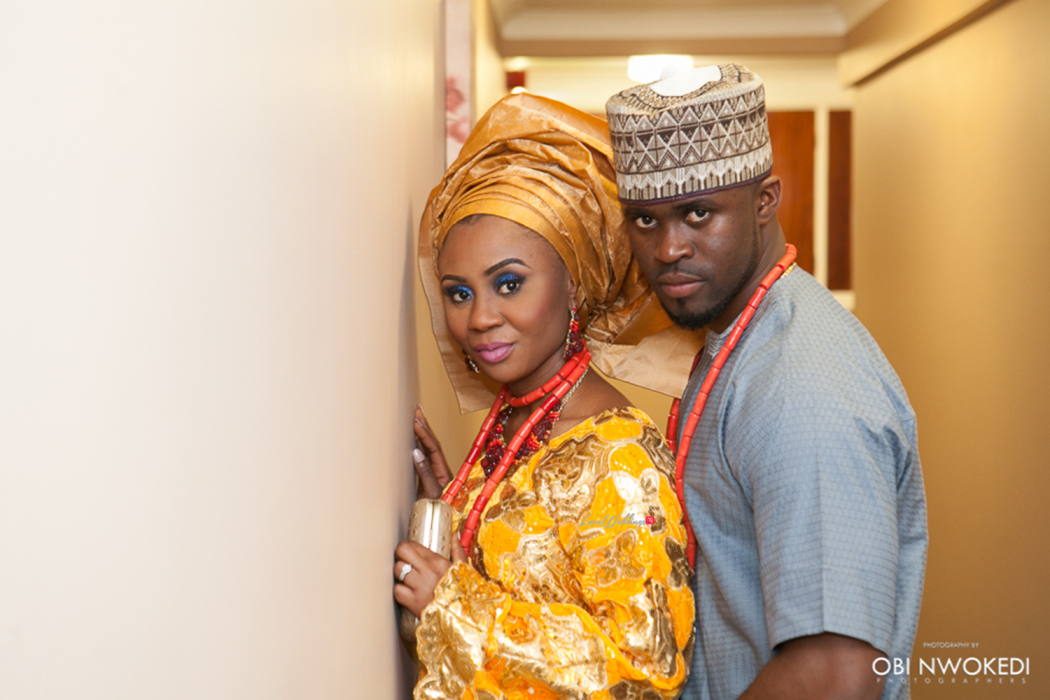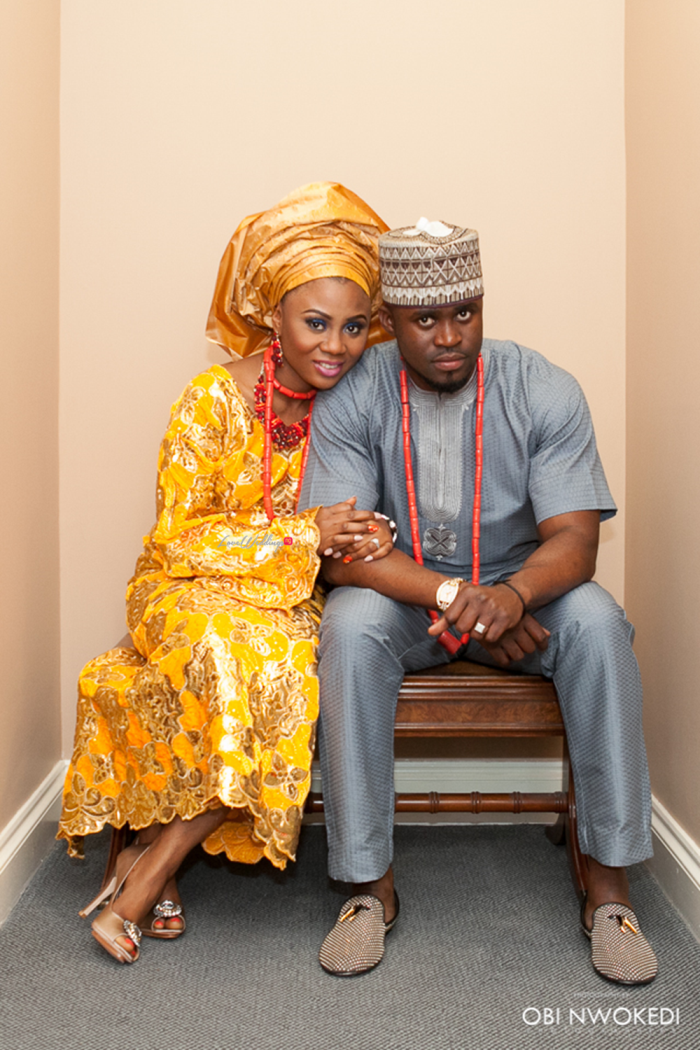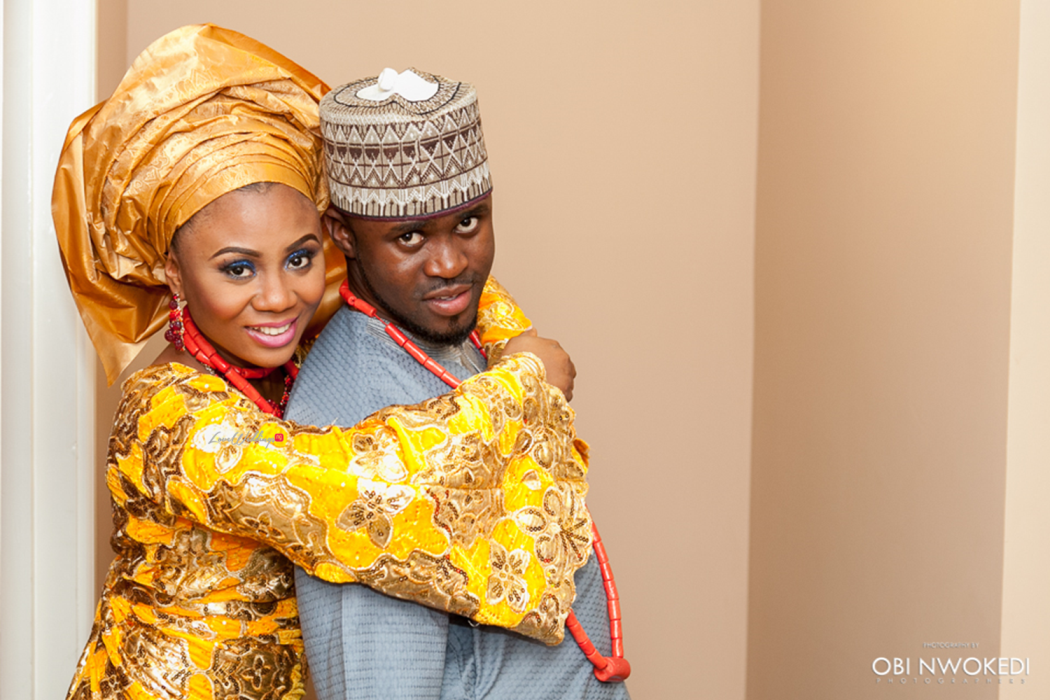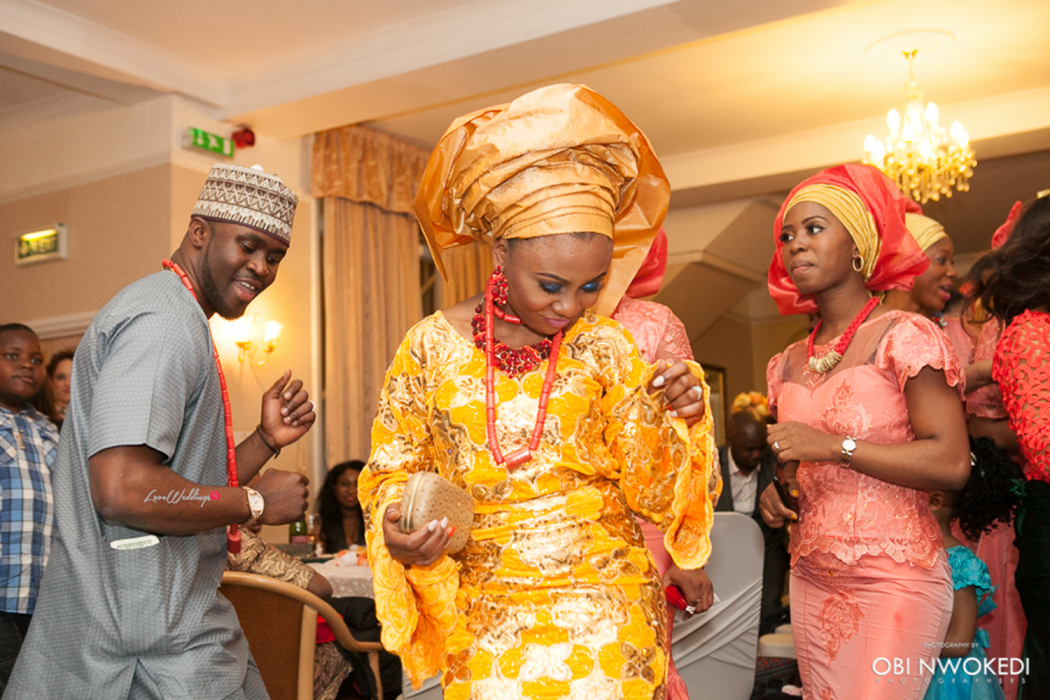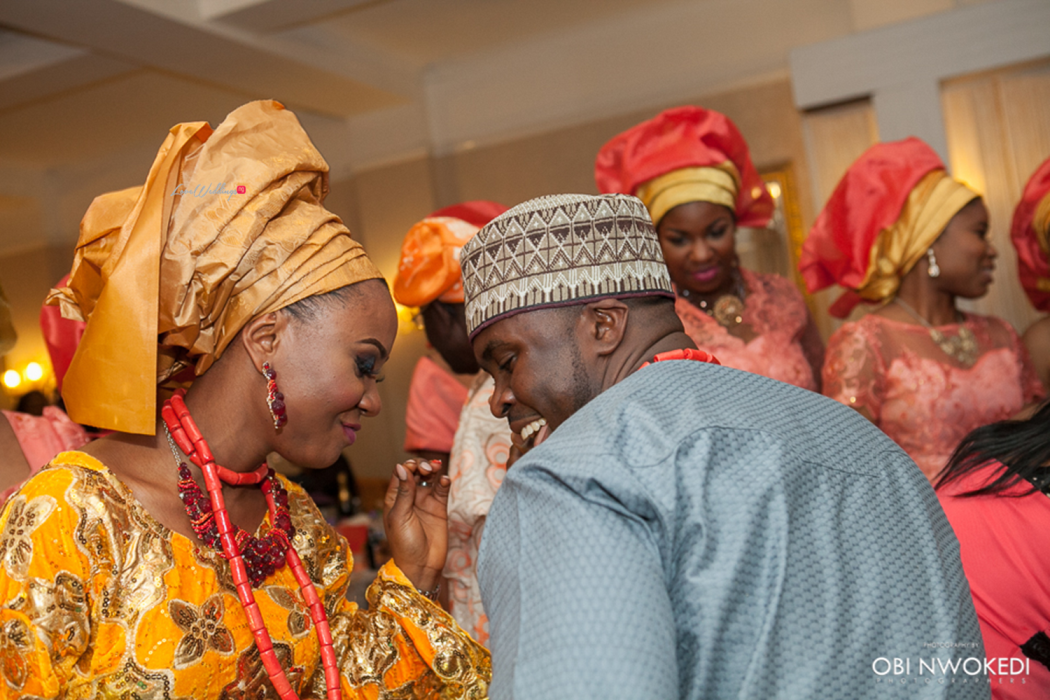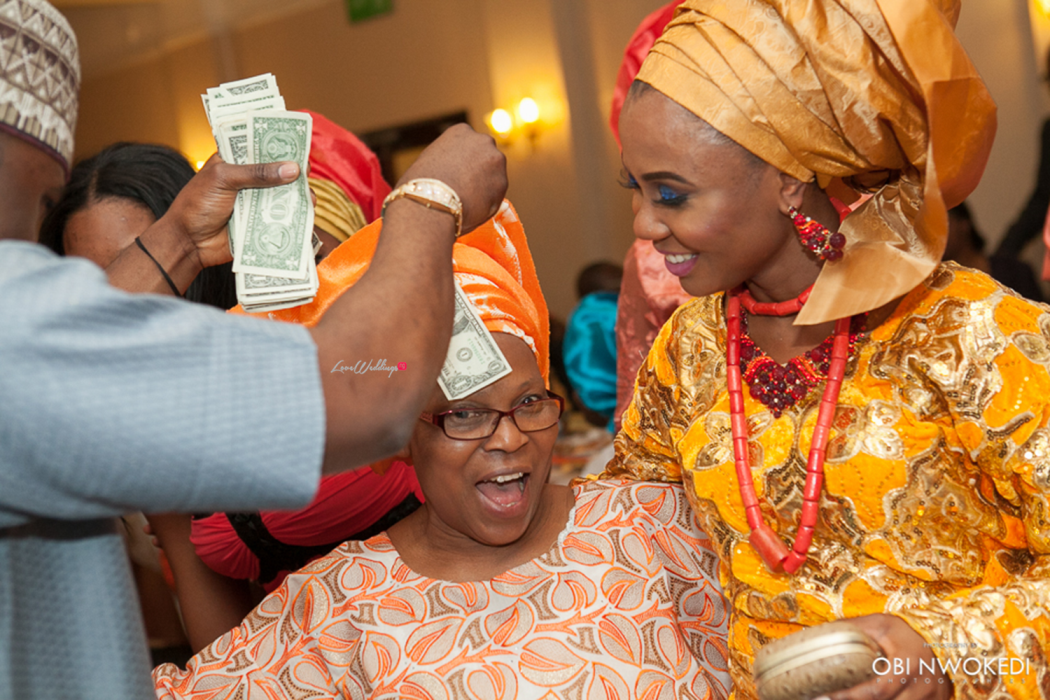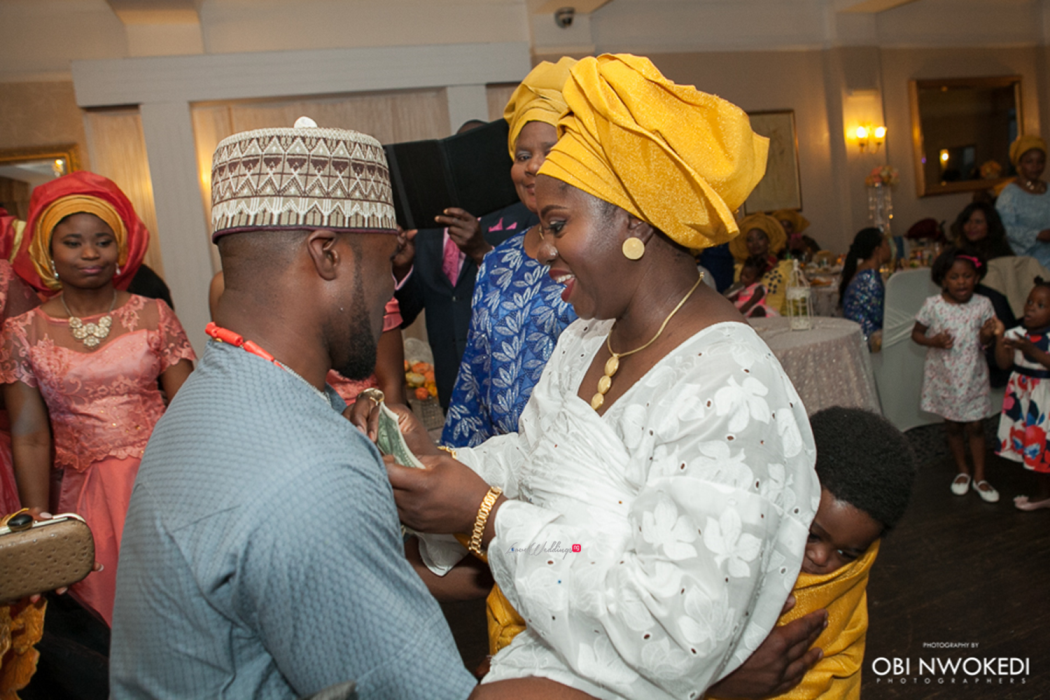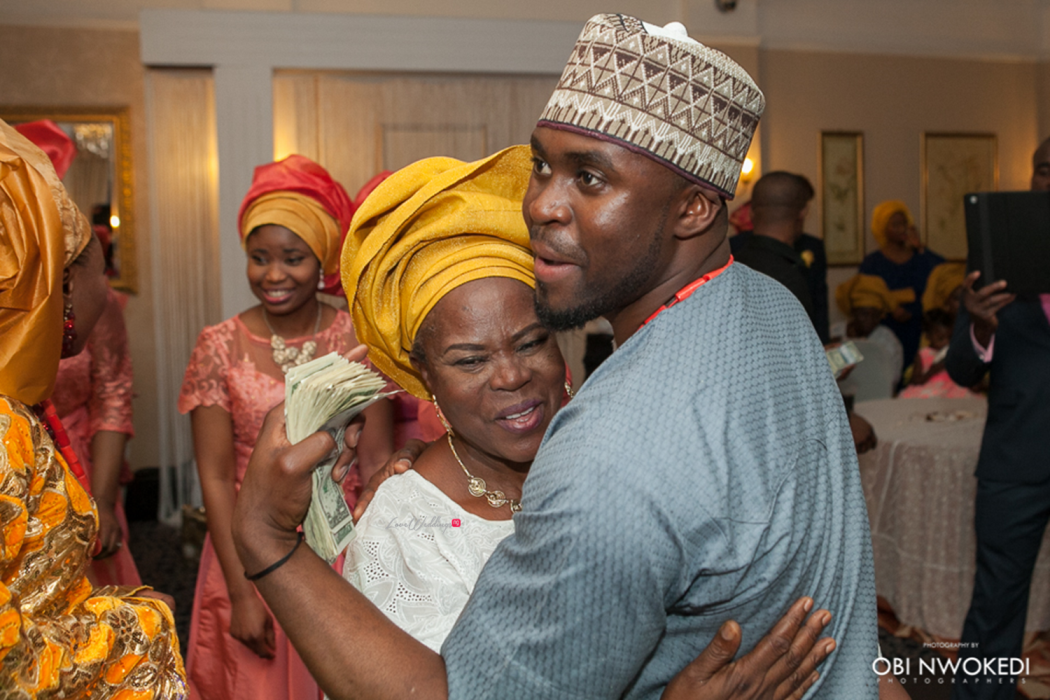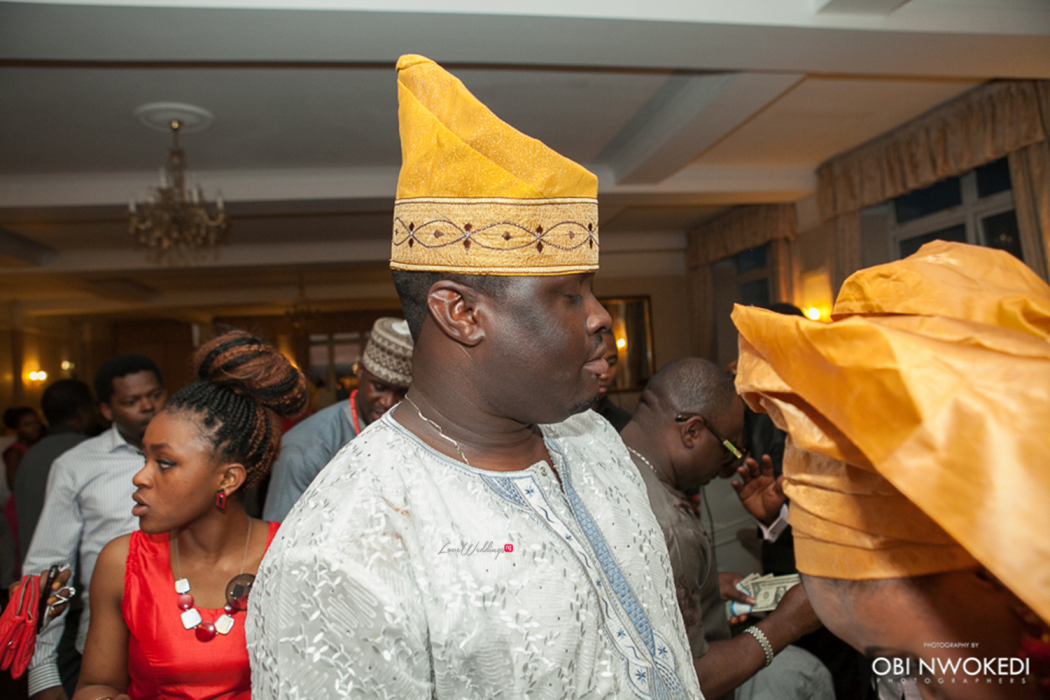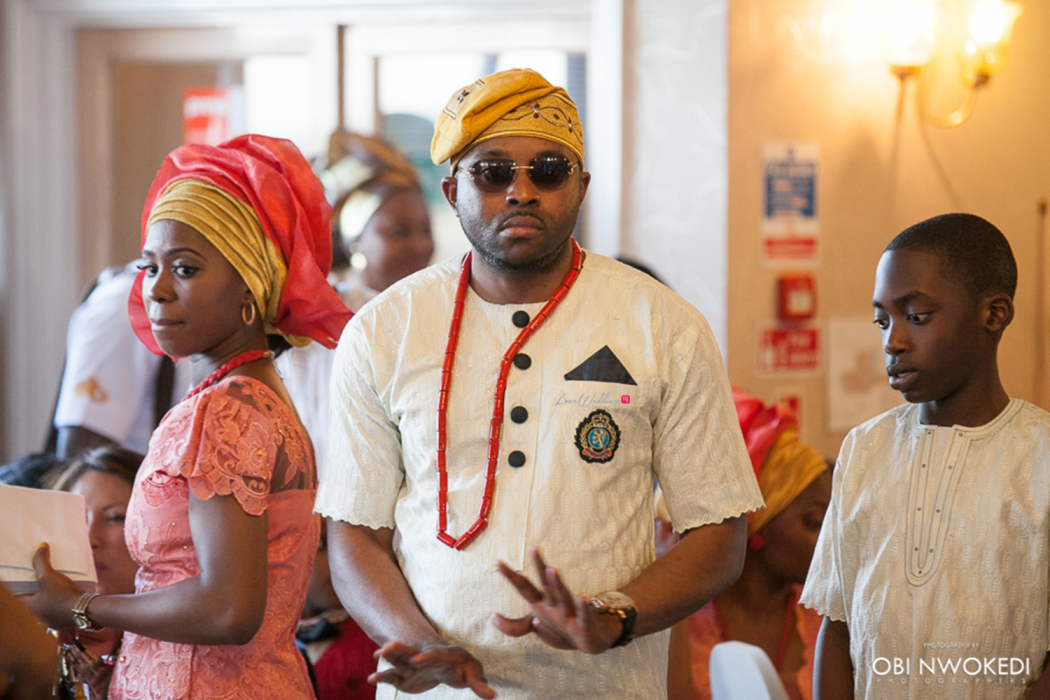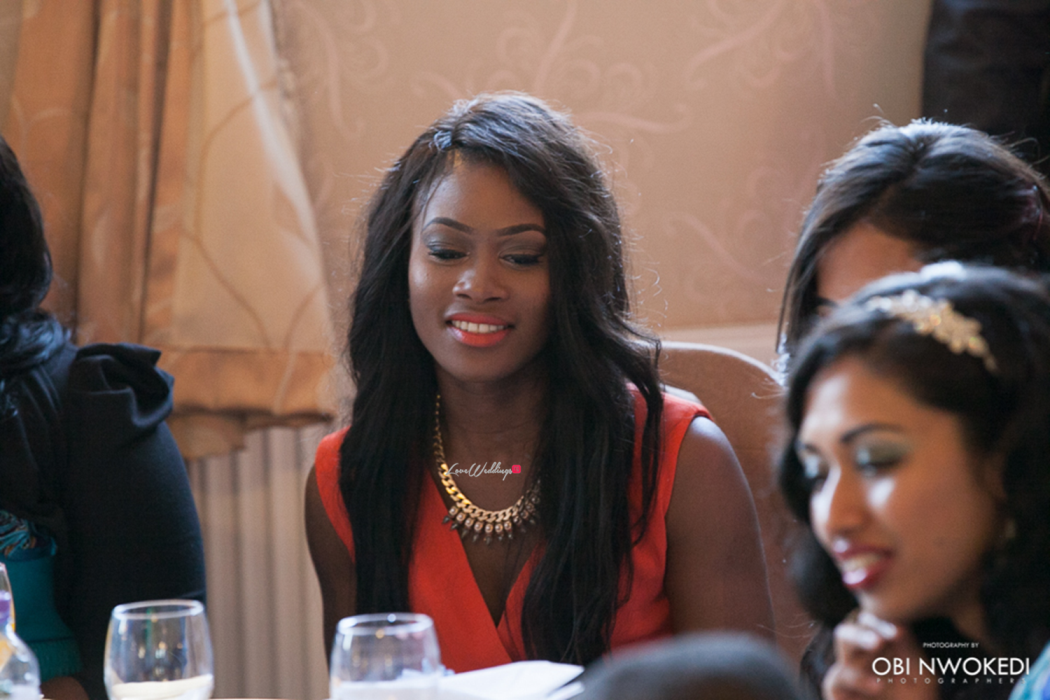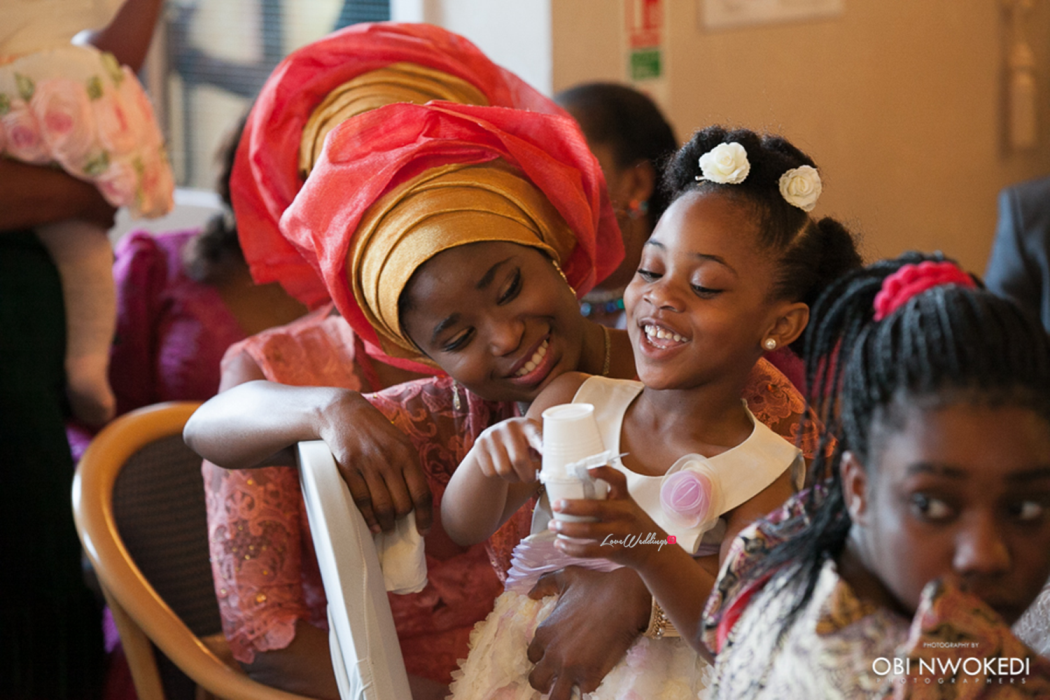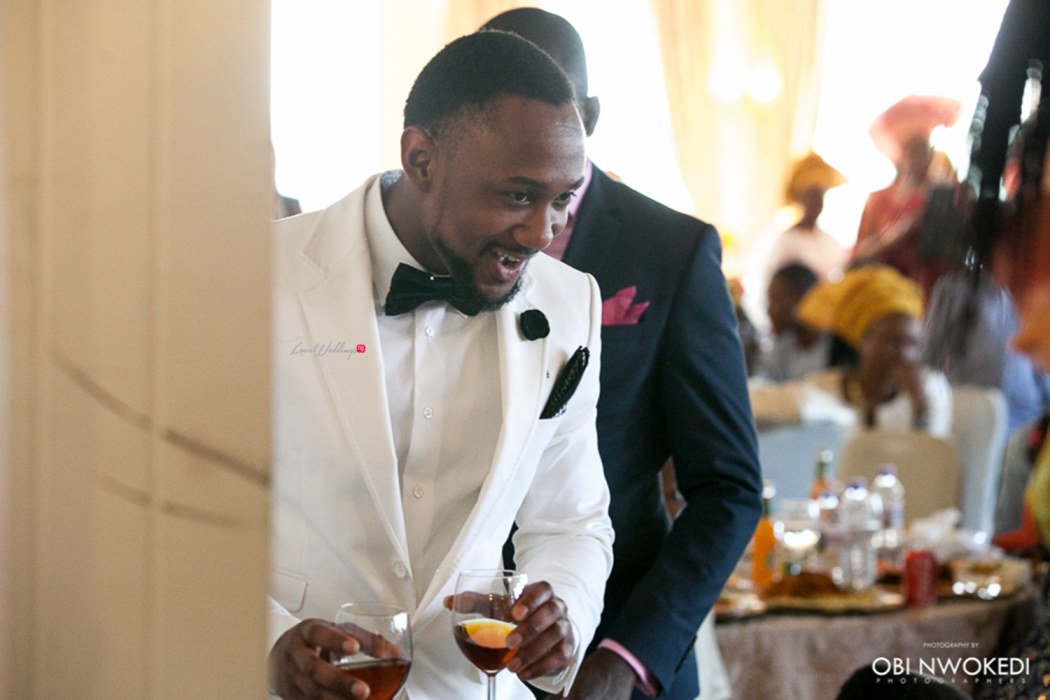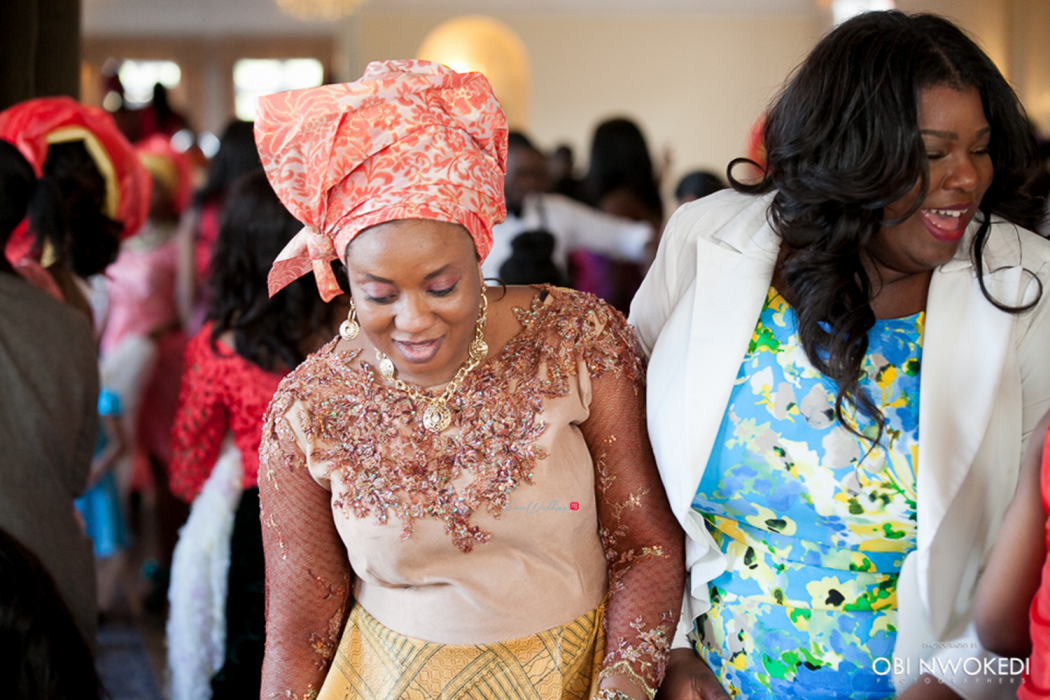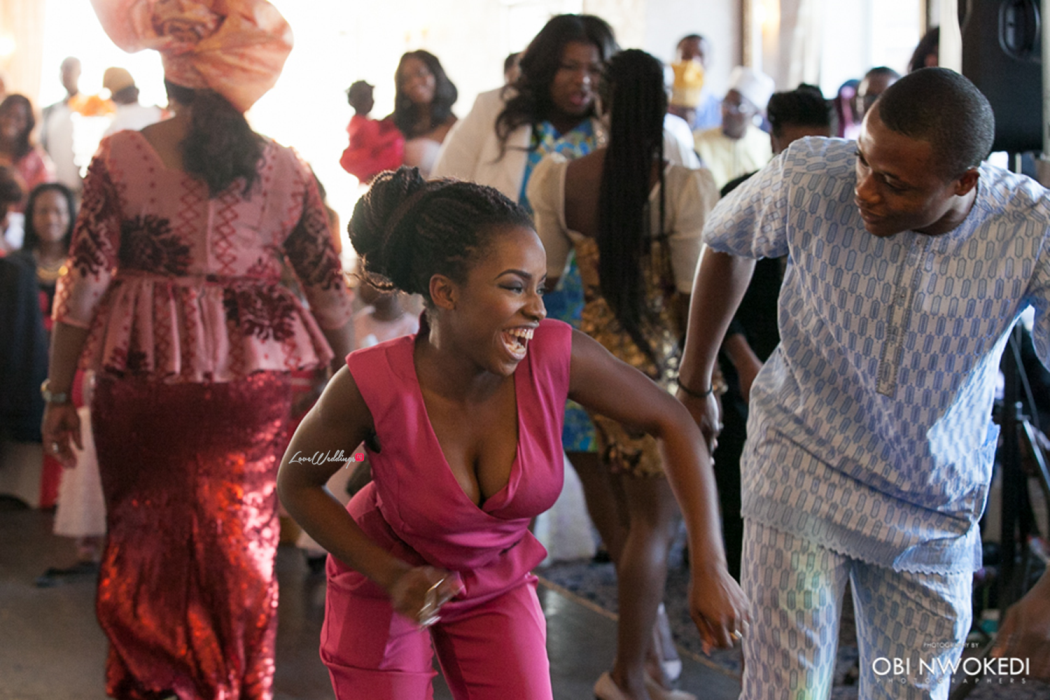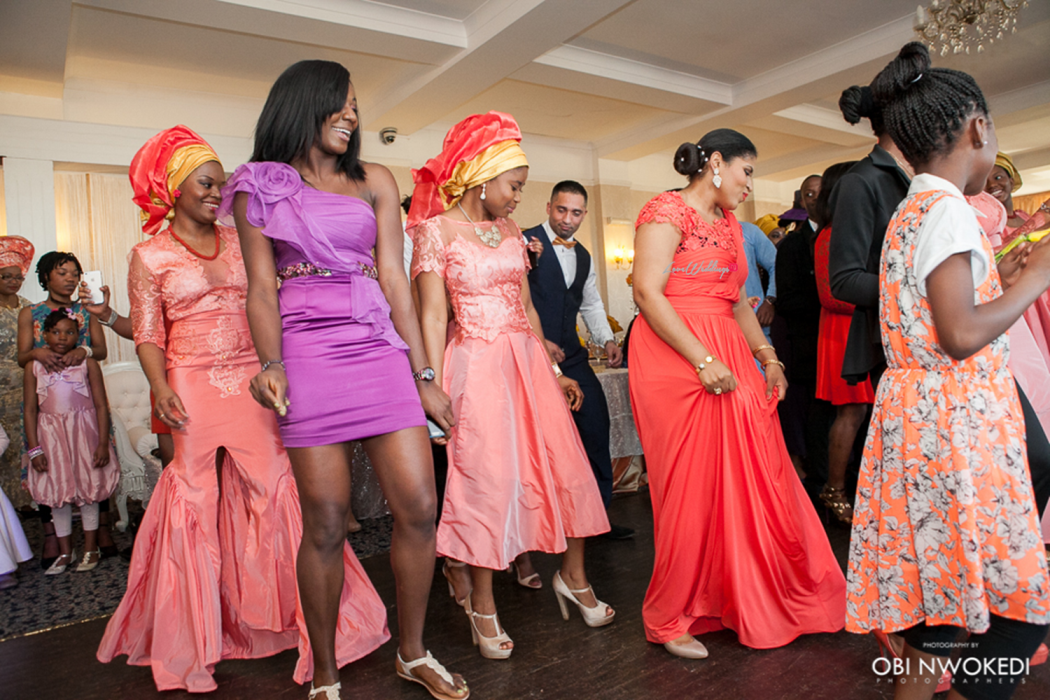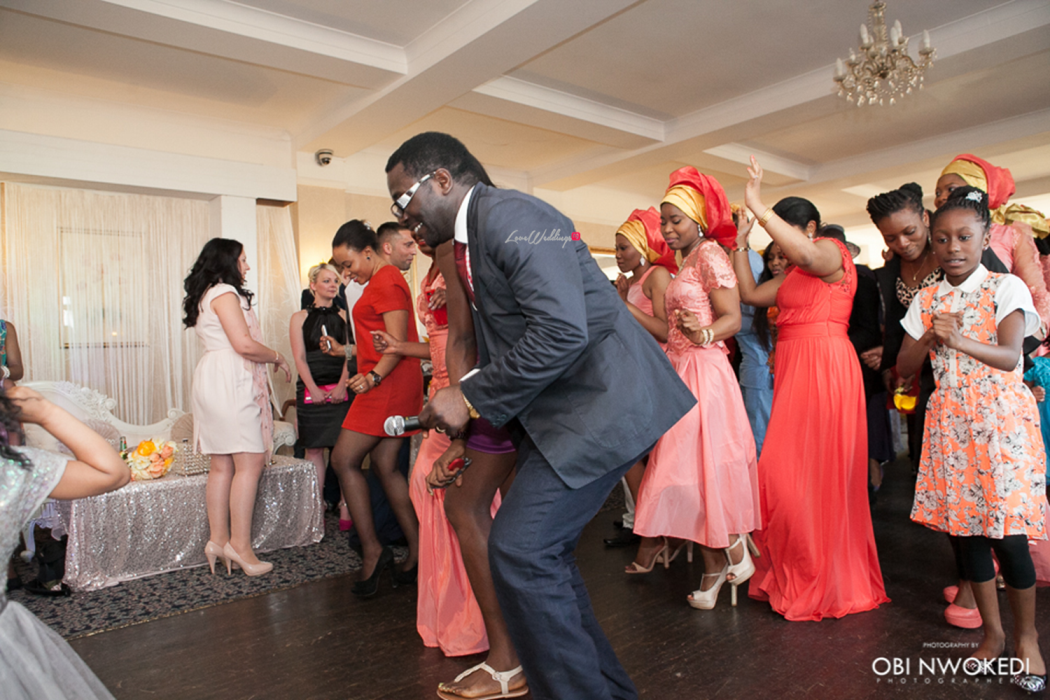 Traditional Wedding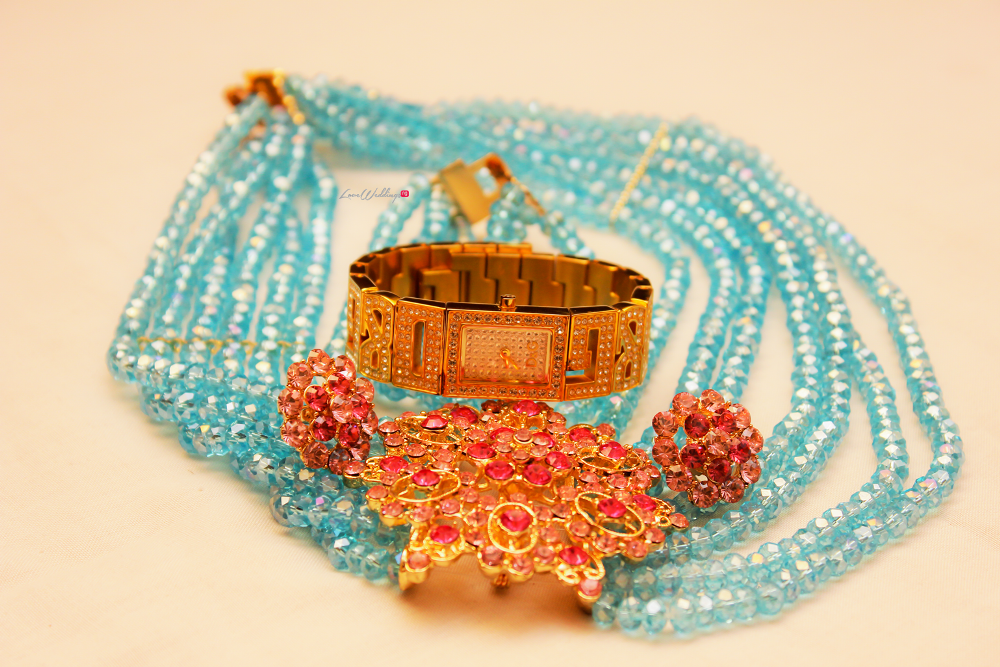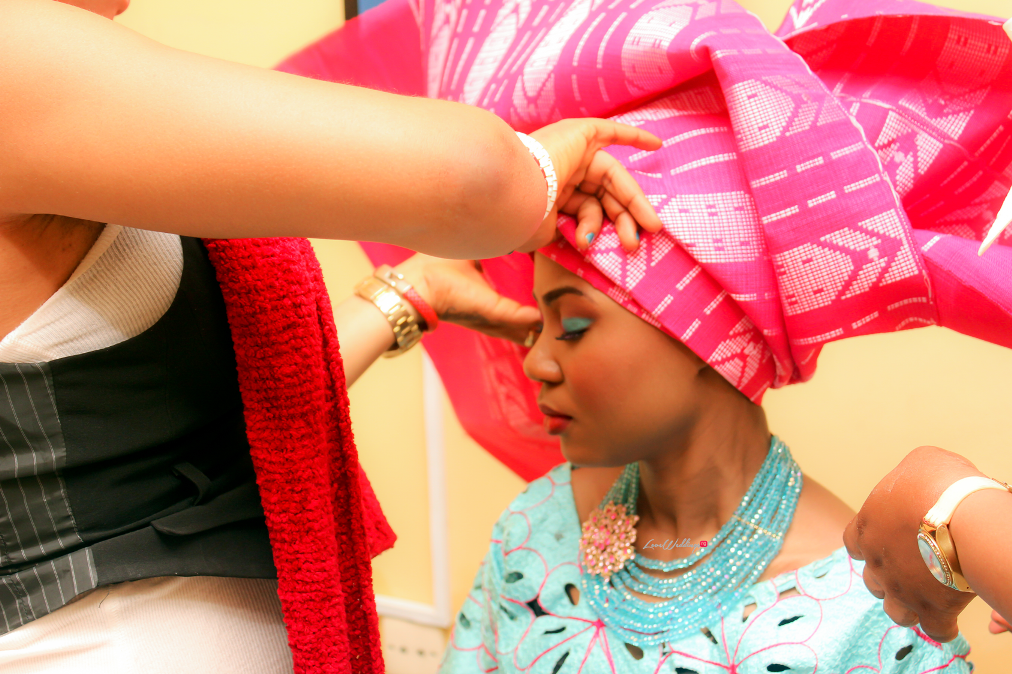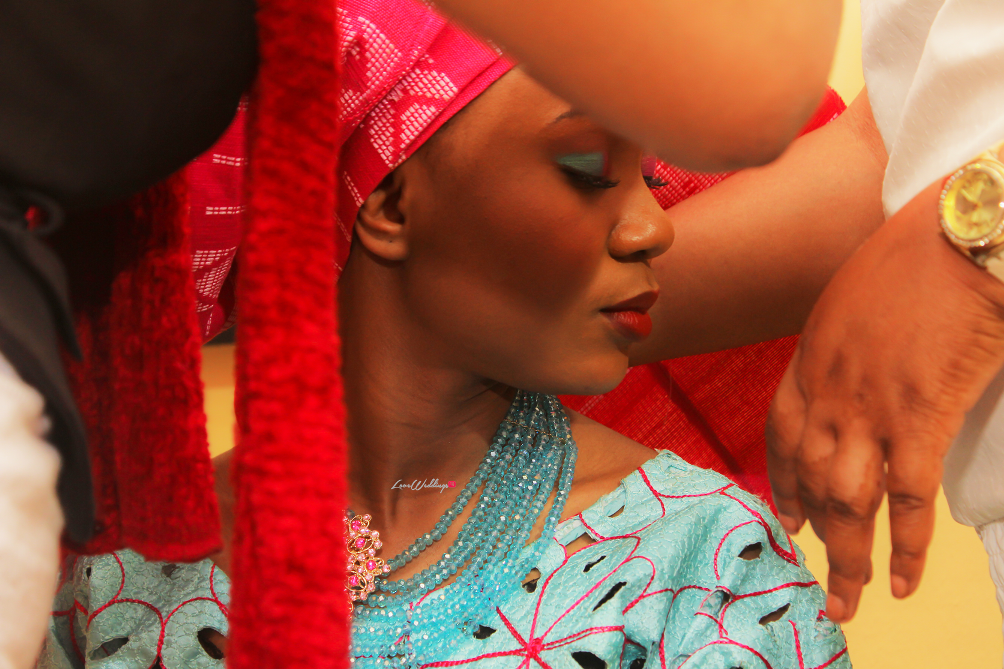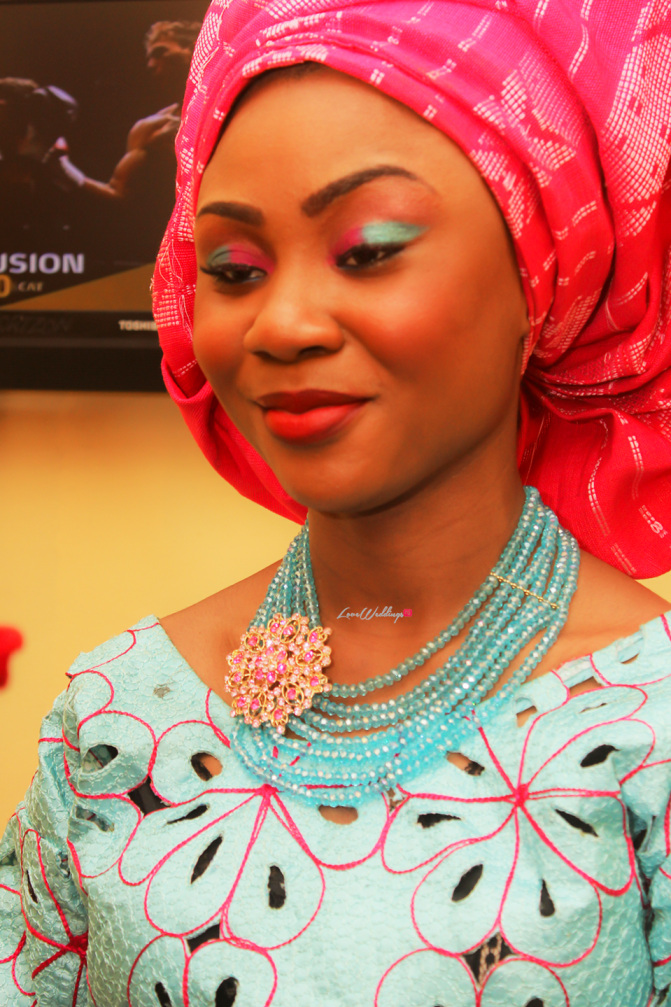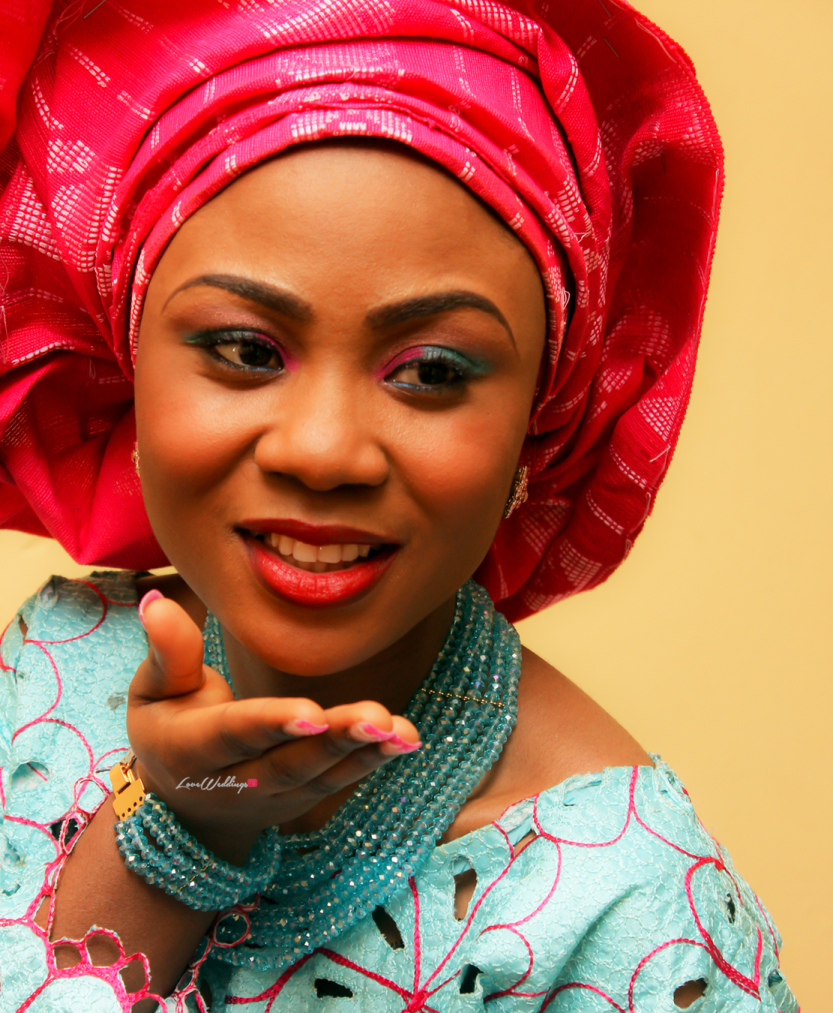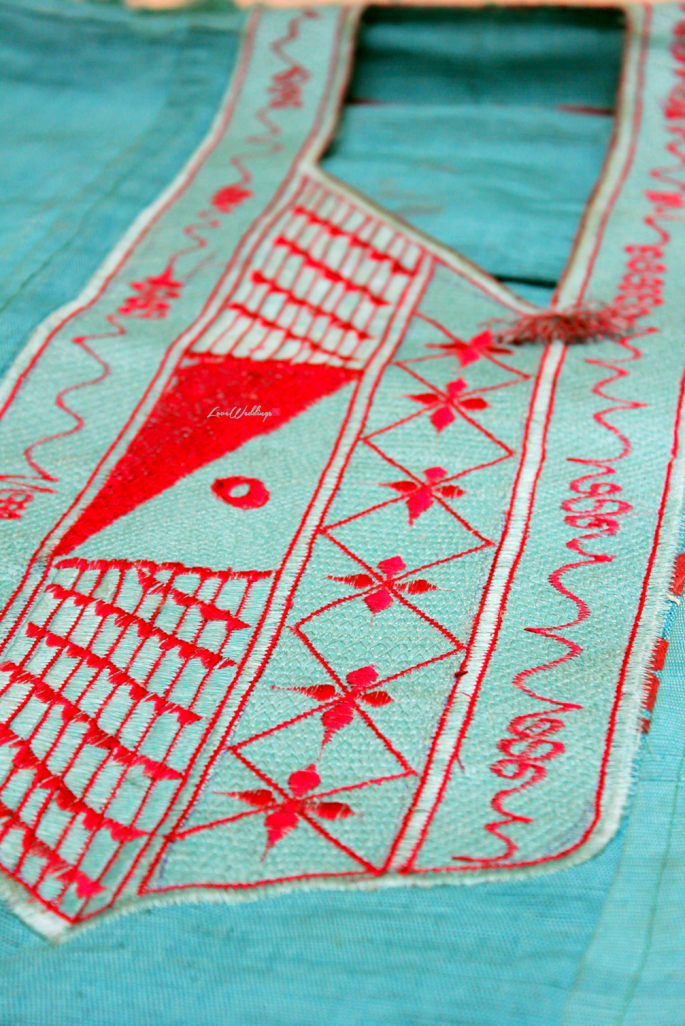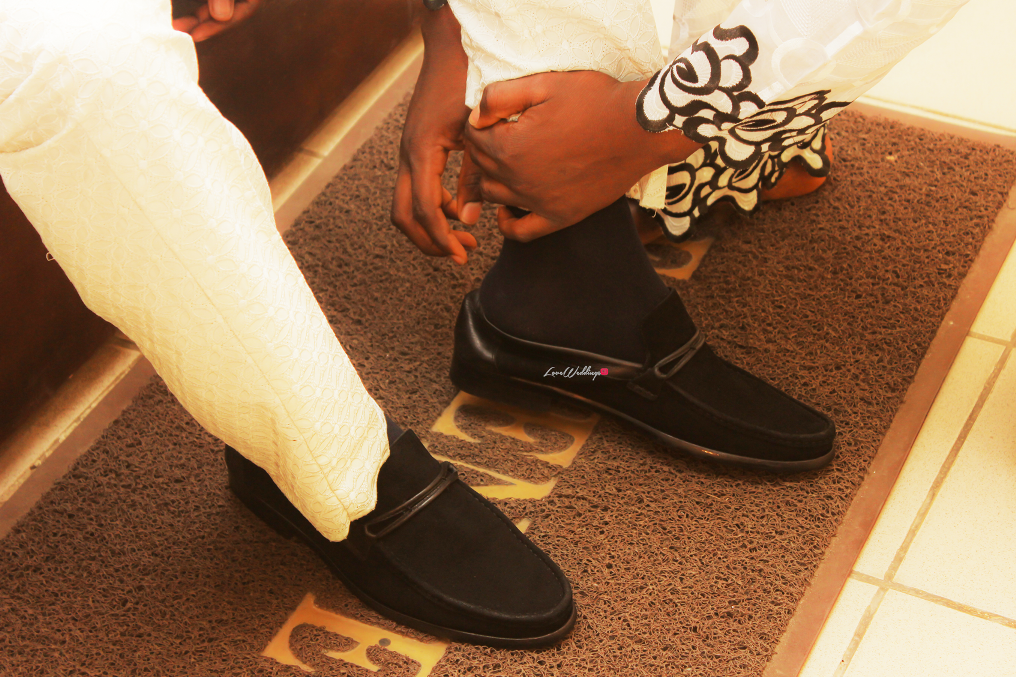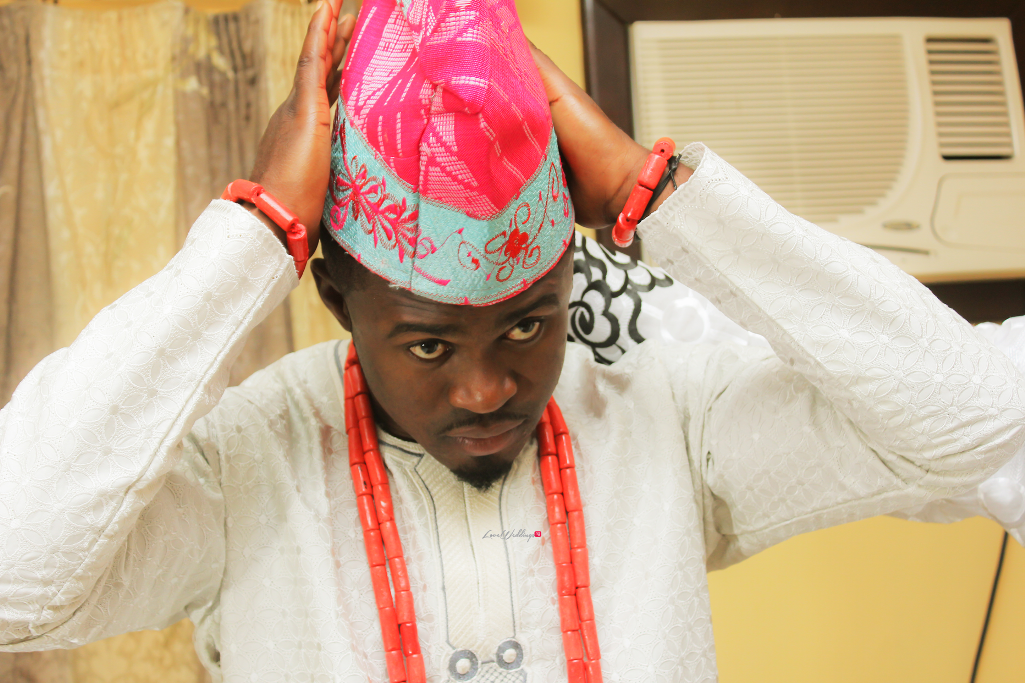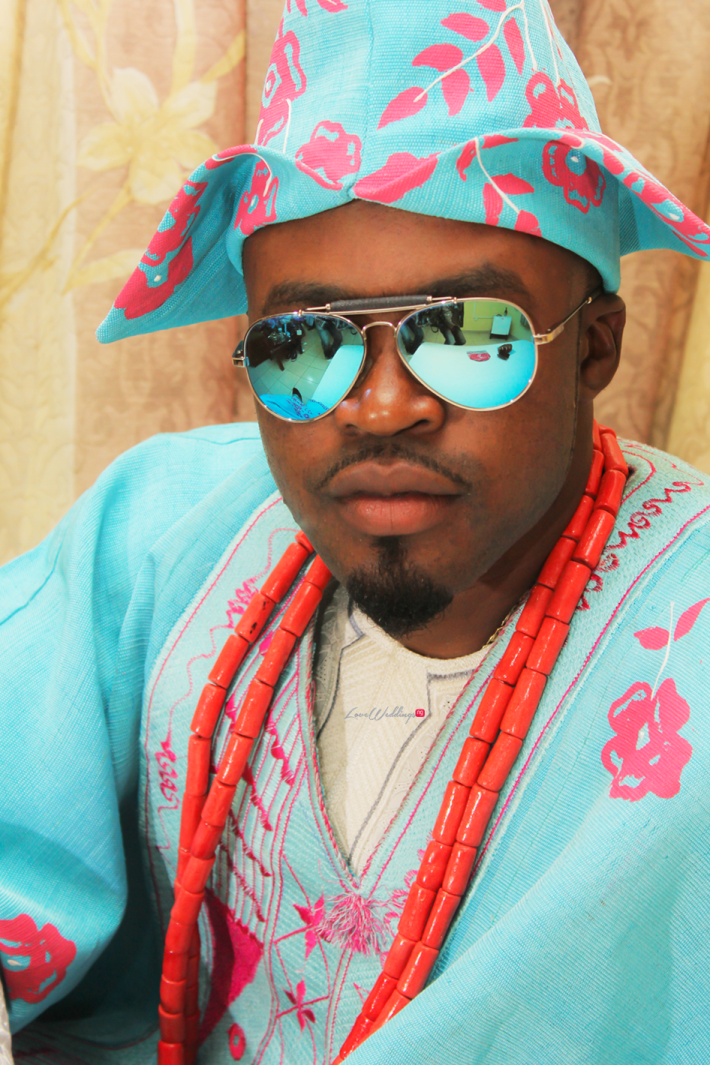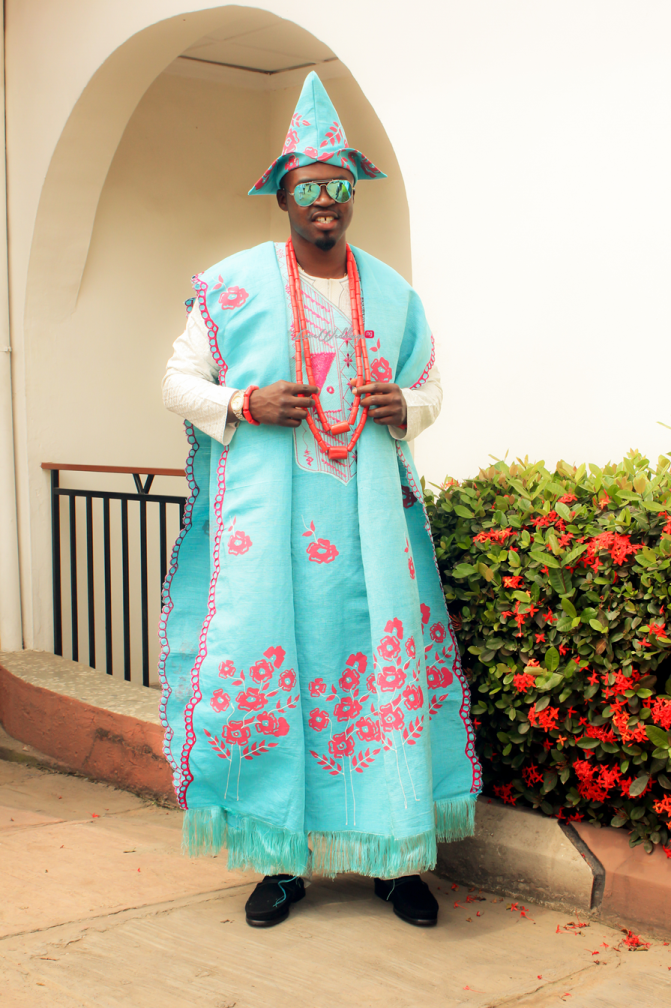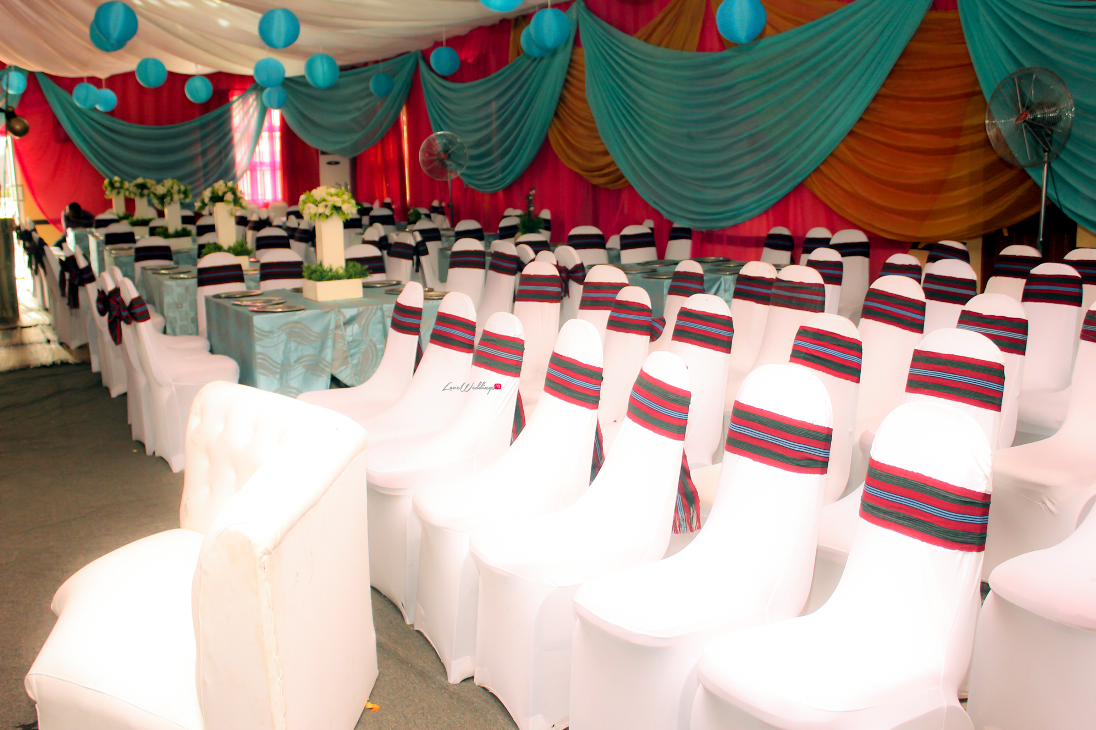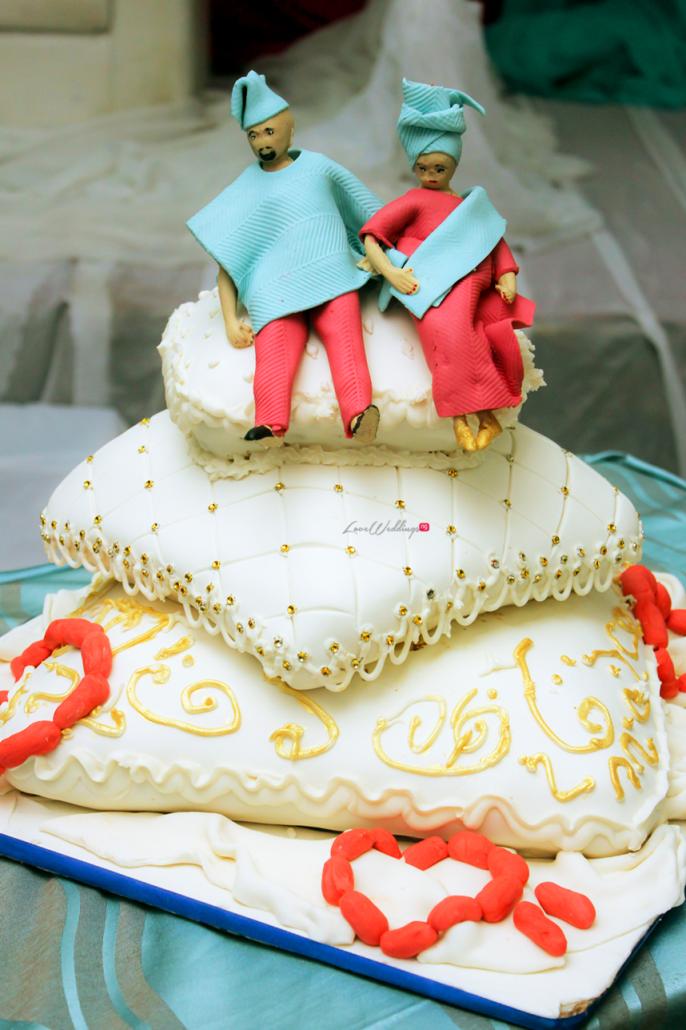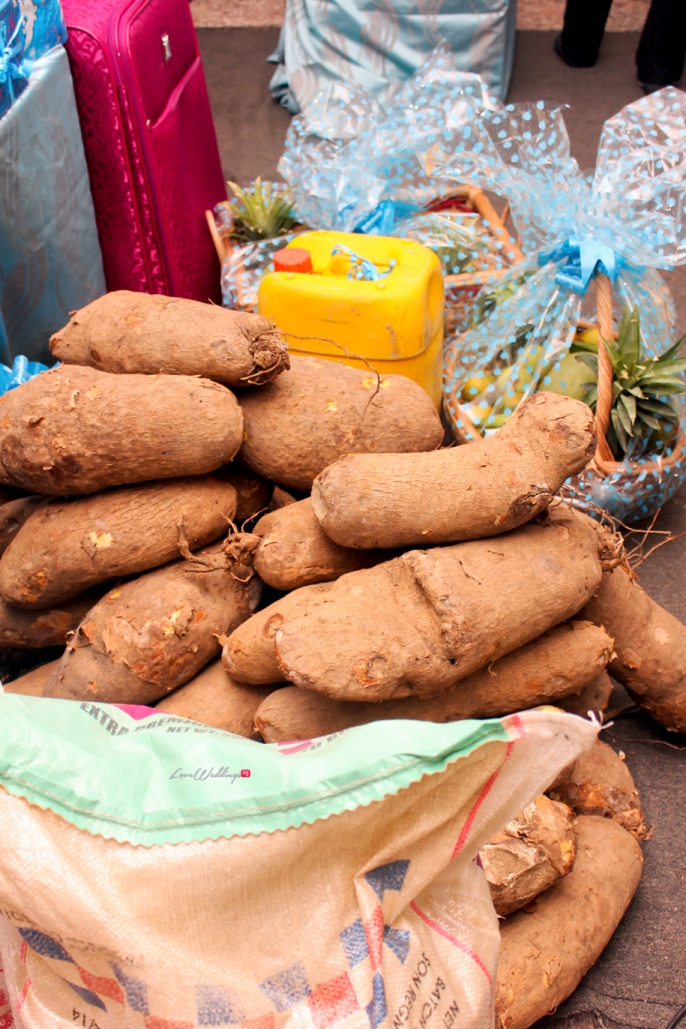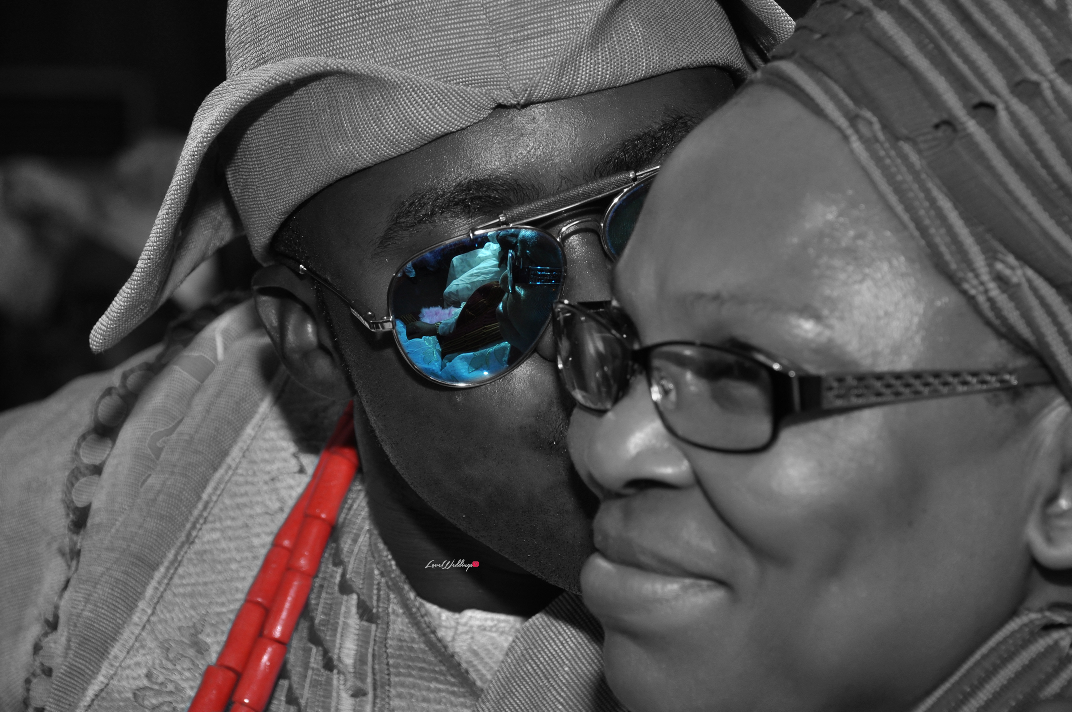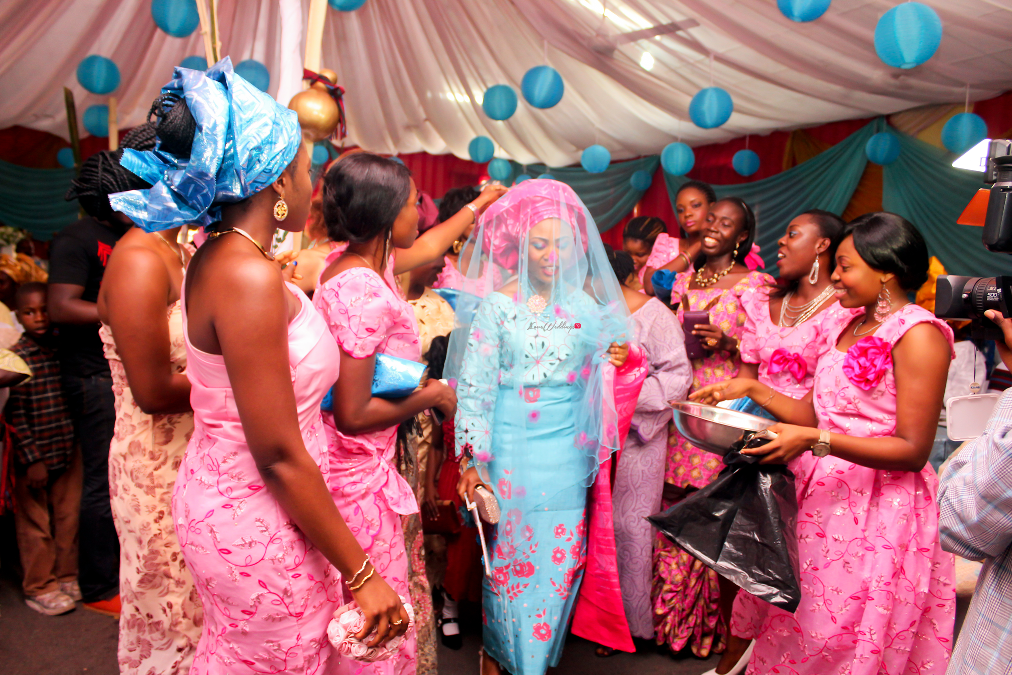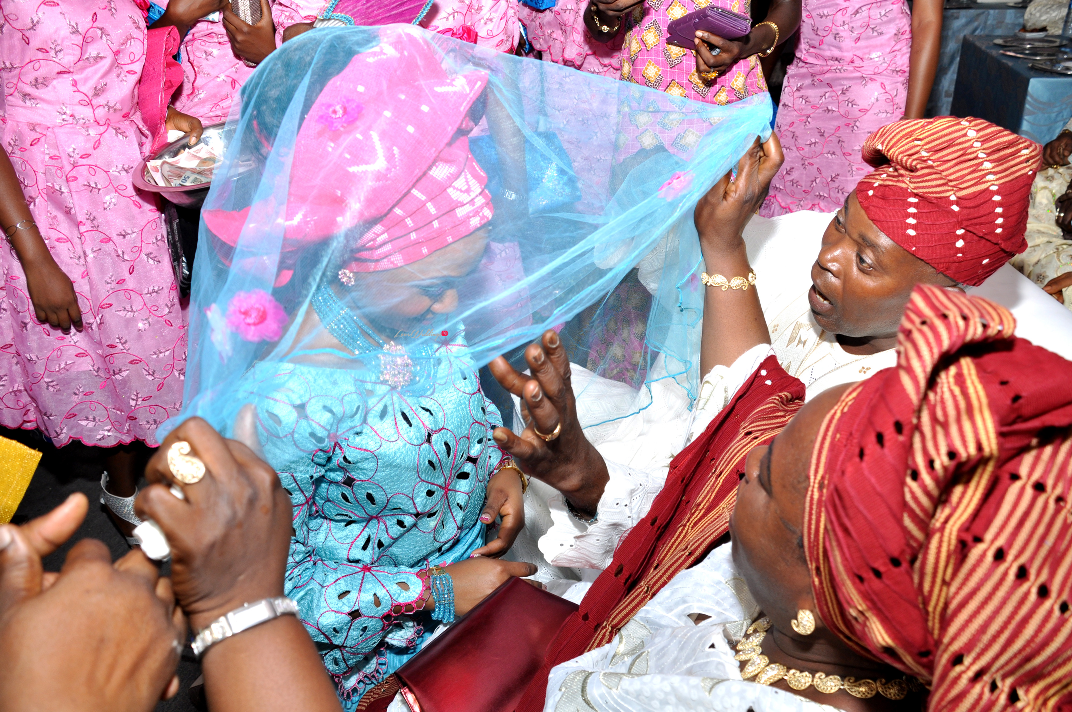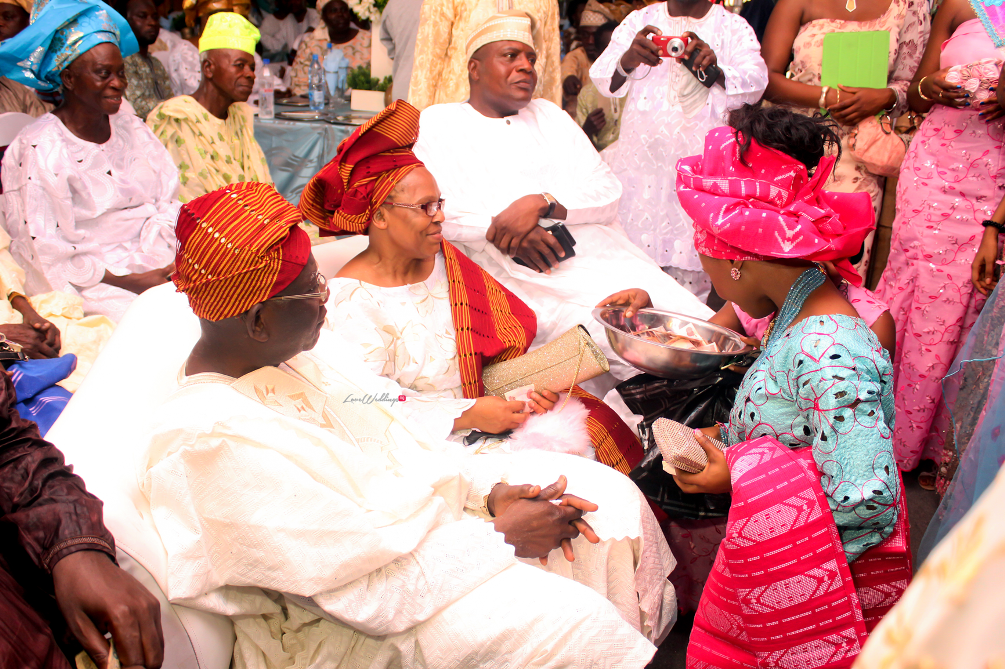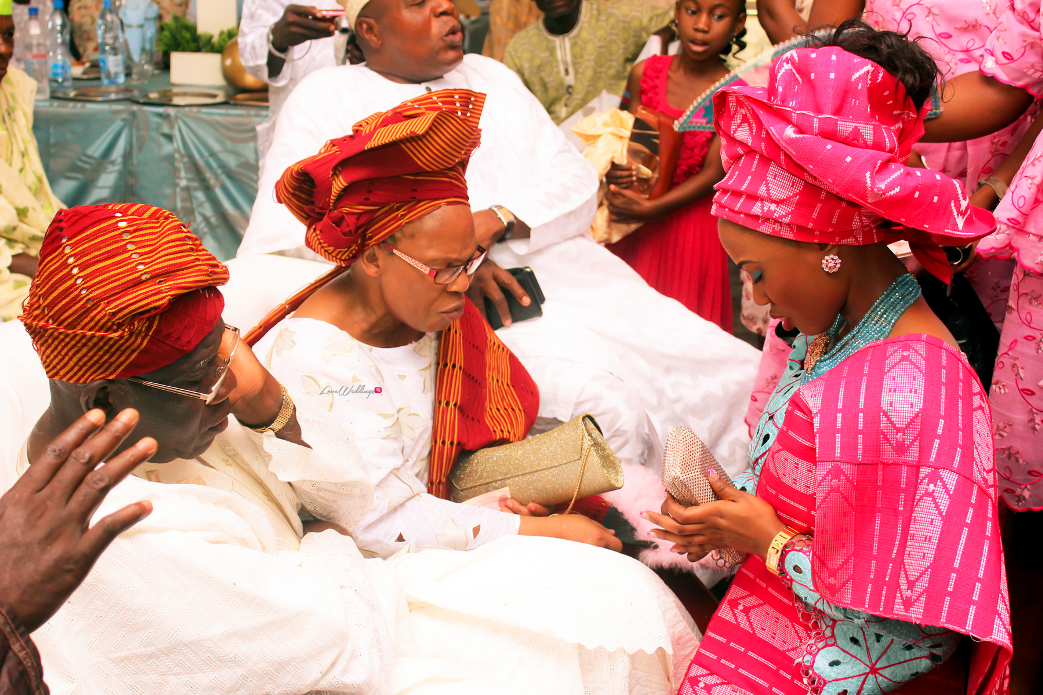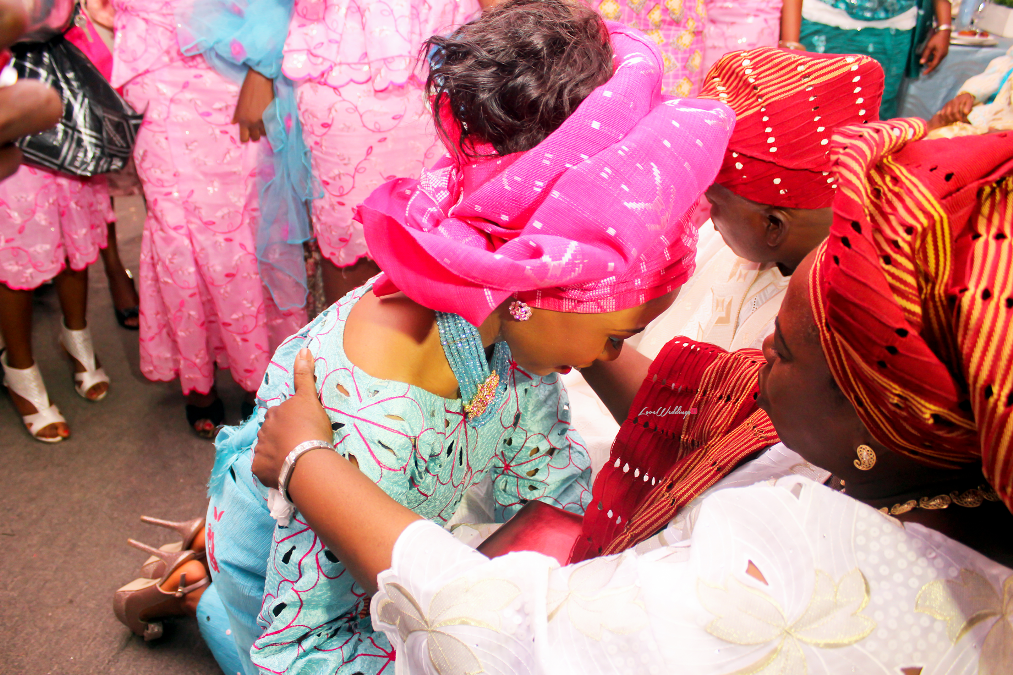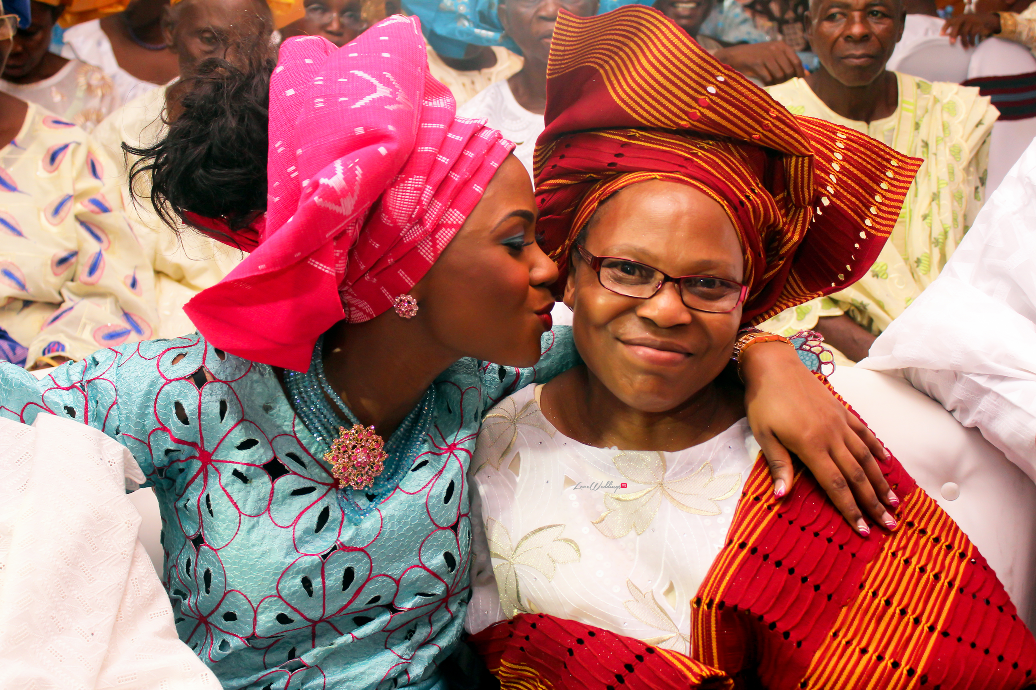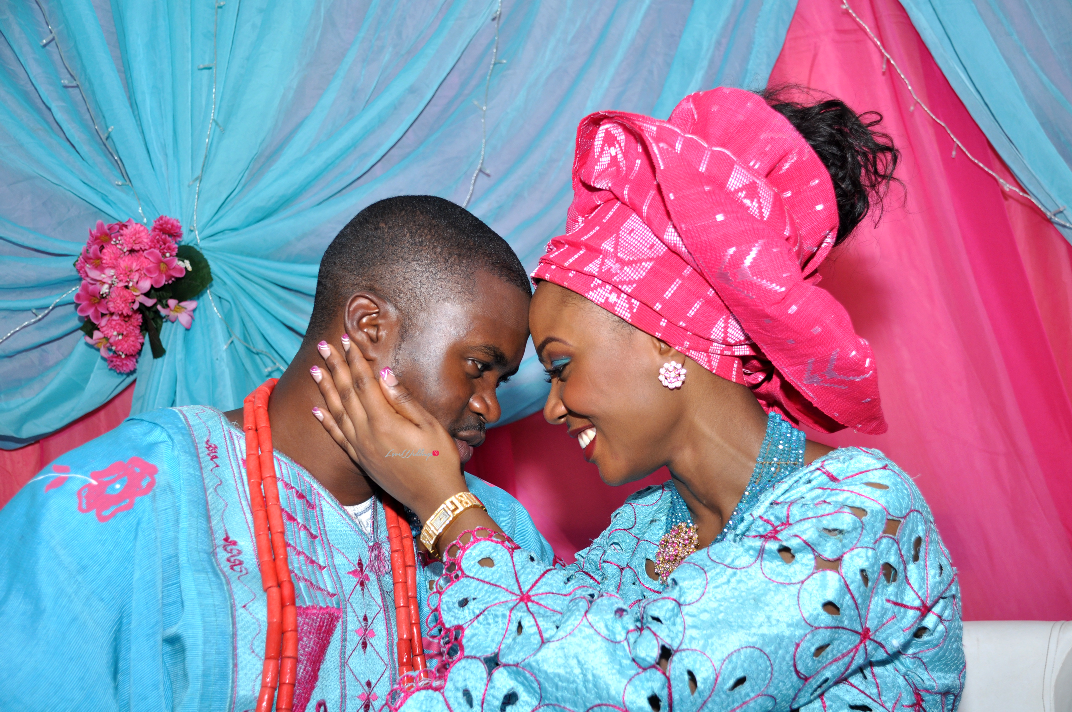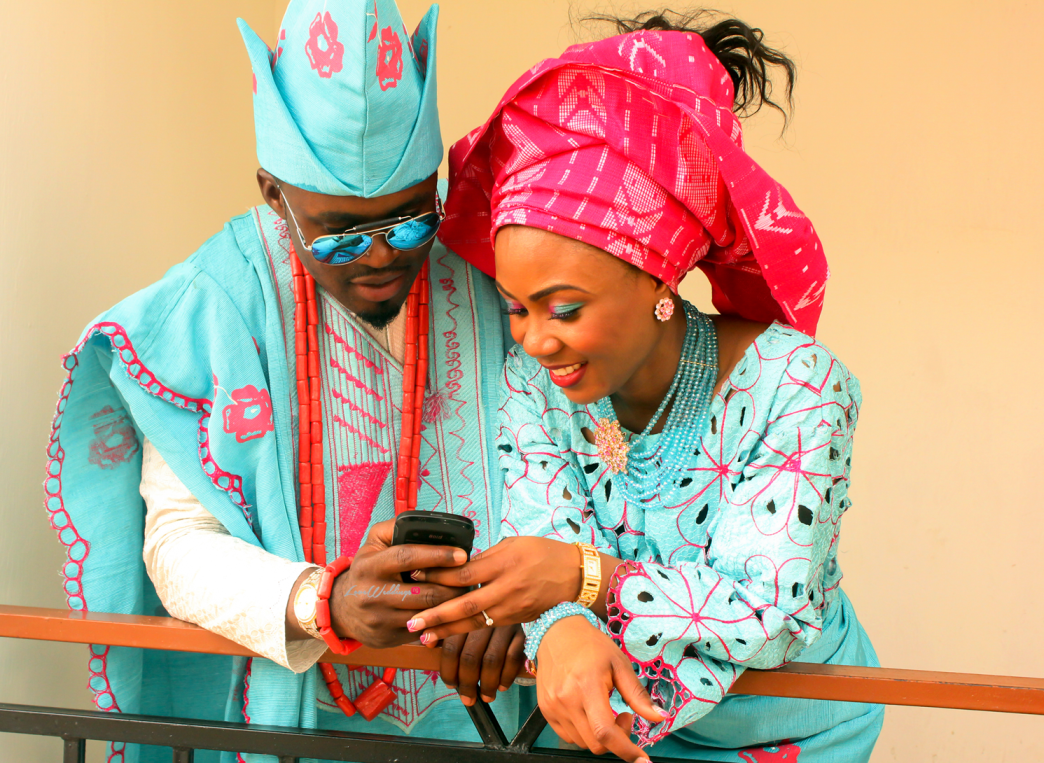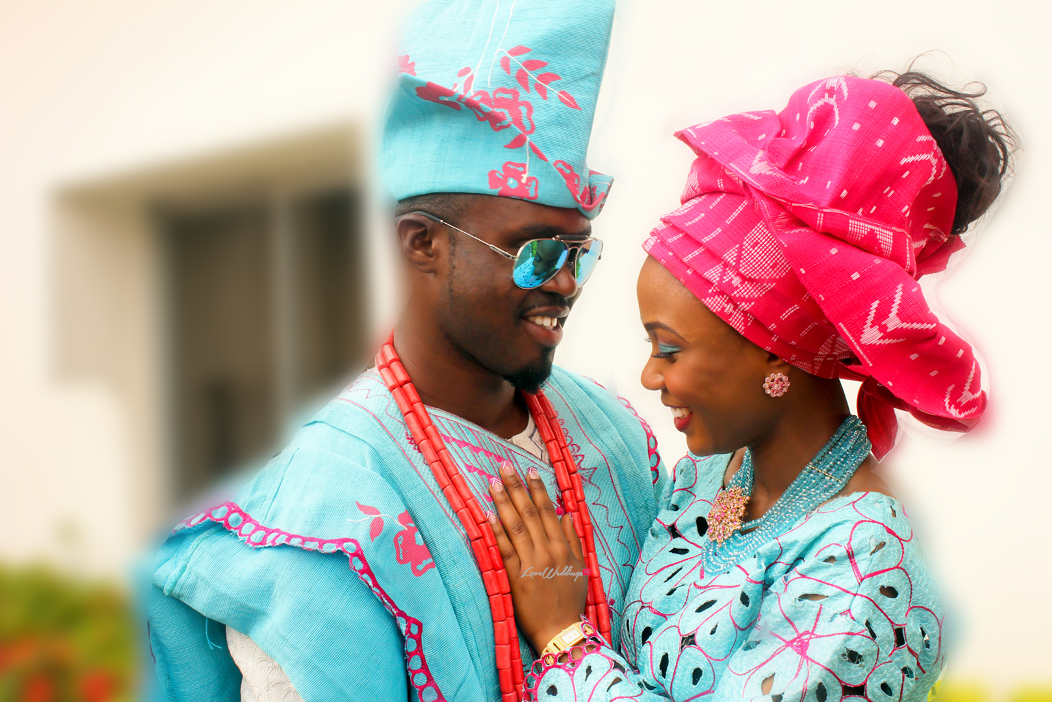 Vendors
Traditional wedding
Photographers: Tickles Photography & Lutosin Gbela
Makeup Artist: Crown Beauty
White Wedding
Photographers: Photography by Obi & Jamirah Pixels
Decorator: Ms T Decor
Planner: Bride for proLineevents: phunke@icloud.com
Catering: YummyTummy caterers
MC: McMark
Hairstylist: Jadoy | Instagram
Makeup Artist: Adella Makeup Artistry | Instagram
Asoebi: Ms_Asoebi | Instagram 
We love weddings, do you?
Get in touch today Loveweddingsng| Website | Instagram | Twitter | Facebook | Tumblr | Google+