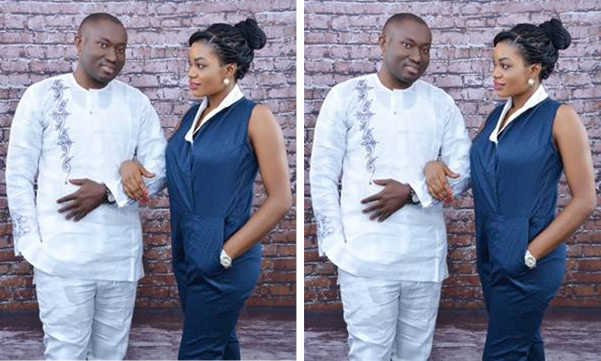 Coca-Cola has announced the winners of their 'Share a Coke at My Wedding' competition – Chioma and her beau. They say there's no such thing as coincidence but accidents happen; and for Chioma and her beau, a near-fatal car crash provided proof that their love was meant to be.  If you missed the couple's story, catch up HERE.
The competition started on the 11th of May and attracted a number of entries from couples who sent in their love stories. The entries were subsequently pruned to a shortlist of 5 stories and opened to the public for voting.
At the end of the voting period, Chioma and her beau emerged the winning couple with a total of 349 fan actions (89 comments, 251 likes and 9 shares) on Facebook.
Theirs is a tale of tentative first meetings, blossoming romance, ominous events and love conquering all. It began in university and now has taken them ever closer to their much-anticipated wedding day.
Coca-Cola, of course, will celebrate them with a dream photo-shoot by wedding photographer, Jide Odukoya and a donation of 30 cases of personalized Coke at their reception.
So, let's raise a glass as we Share a Coke with the soon to be couple. Here's to true romance and love that never dies!