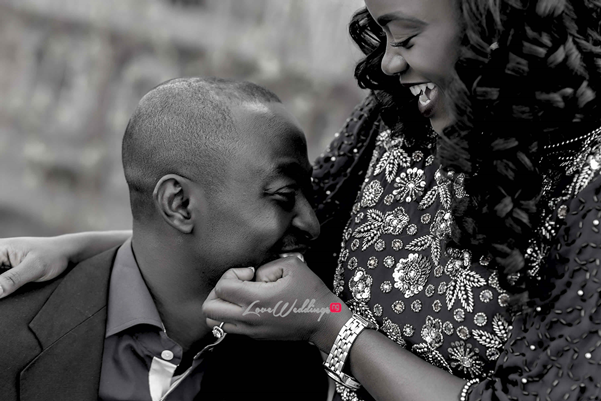 Biola & Tunde are getting married today (Saturday August 15 2015) and they shared their story and uber cool pre wedding pictures with us. This is one story you don't want to miss so make sure you read on till the very end. Tunde definitely scored major brownie points with his very 'techy' proposal, which happened via a customised app.
Enjoy!!
How we met (by the Groom)
The meeting

I remember vividly, it was on a Sunday and notably my wing-man's girlfriend (at the time) was celebrating her birthday  (May 27, 2012). We were all meant to turn up and since the birthday girl was a UNILAG girl with a lot of pretty friends, 'Yours truly' showed up with hope of getting lucky.

The celebration started off as a parlor party, and from the moment I saw her walk into the room, chatting away with her friends; I knew this was the babe I came to this place for. I checked her out from distance for over an hour. Then, I tried 'mind control' on her… she stilll didn't look towards my direction*whew*

After about 2 hours, the birthday girl's 15-year old niece came to me and asked me to point towards any girl in the party I wanted to be introduced to; she said she'd introduce us for a fee (please don't ask me how much but the deal was sealed ASAP). After I got the 'introduction', my luck came to a halt, 'Babylet refused to dance with me, claiming she couldn't dance while other dudes were getting her up for a waltz. She took her shakara to the next level.

The party moved to a bar, I still was not getting any luck with her so I gave up briefly and switched to caressing my Hennessy . But as the saying goes '9ja boy no go carry last', lol… so I went back to her and cajoled her till she gave me her BBM Pin just as she was leaving the party (at all, at all na him bad).

I thought I had achieved a major move but the 3 months before she finally decided to give 'us' a go wasn't smooth. She was determined to friend zone me, she turned down dates, getting out of friend-zone despite countless rhymes was no easy feat (trust me I wasn't seeing any green light). At last when I was just about going to my Jazzman to get a refund (lol), I called her up this day August 28. I can't remember the lyrics I said that day but I finally broke through all the resistance. Lol. Ever since I have been on my A game and we have been waxing stronger every year…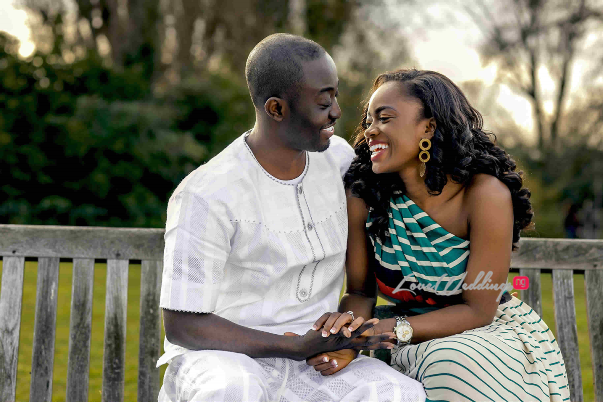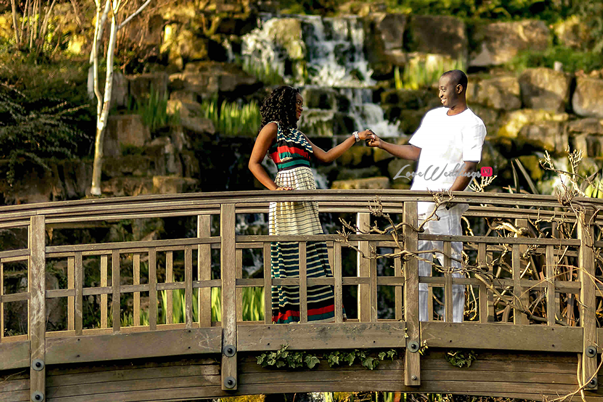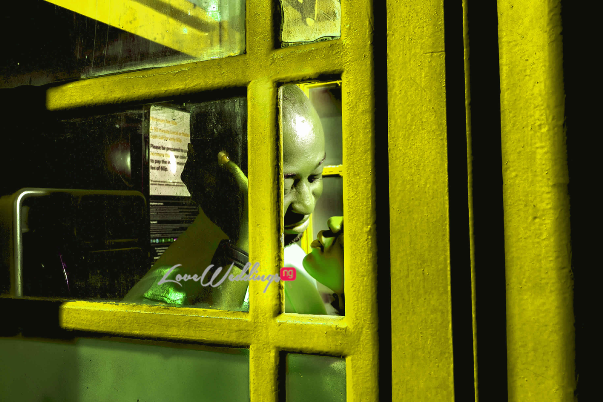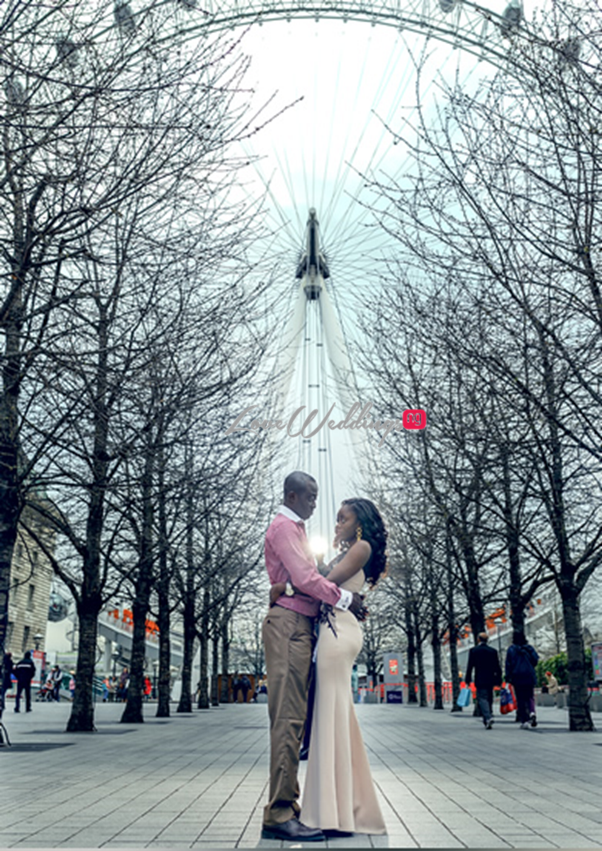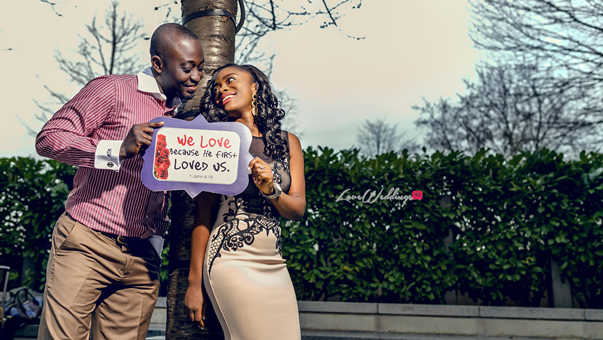 How we met (by the Bride)
How will I even start…

We met at a friend's birthday party in 2012, which happened to be Children's day. I honestly I didn't want to attend the party because it was on a Sunday coupled with the fact that it rained but my friends kept calling, so I had to get up from bed.

When I got to the party , Schatz ( it's a German pet name I gave him ) was already there with his friends. They were all seated and gisting. So when I walked in, he noticed and then sent the birthday girl's niece to come get my number with the promise to pay her*smh*, so the little girl came to relay the message. But you know how we ladies are, that was when I started shakara, I danced with other guys at the party but I didn't dance with him ?. Then the party moved to a bar but it was already getting late so I left almost immediately. As Schatz saw me leaving , he ran after me and I gave him my BBM Pin.

He was always buzzing me but I didn't give him attention; I replied his messages with 'lol' ?. Amidst the 'lol', I realized he was actually a cool guy, so I decided to give us a go.

On the 14th of February 2014 , he asked me to be his wife.

We have had our fair share of arguments, quarrels, (you don't even want to know) and generally not so good times, but we have come out stronger and I have never for one second faulted my decision to be with him.

I am super excited and I'm counting down to August 15th 2015.. .You are an example of angel on earth.. I LOVE YOU SCHATZ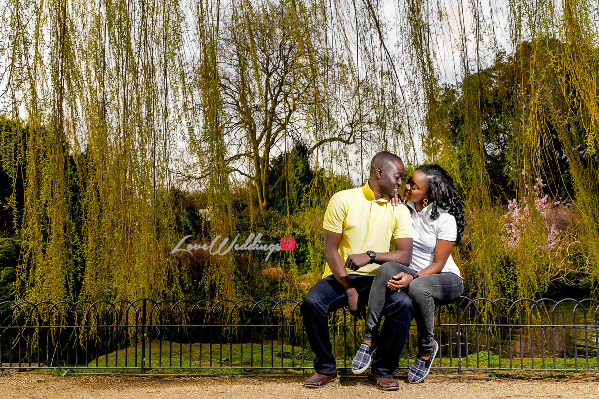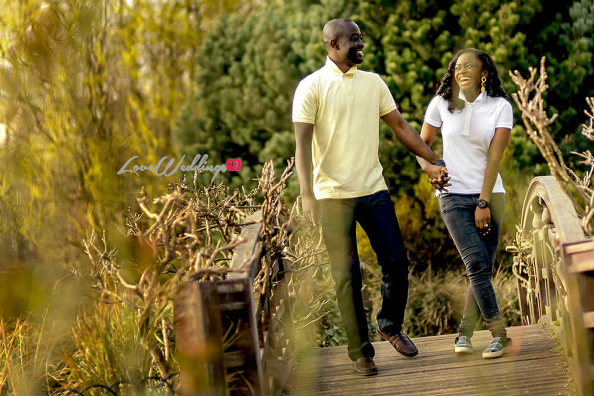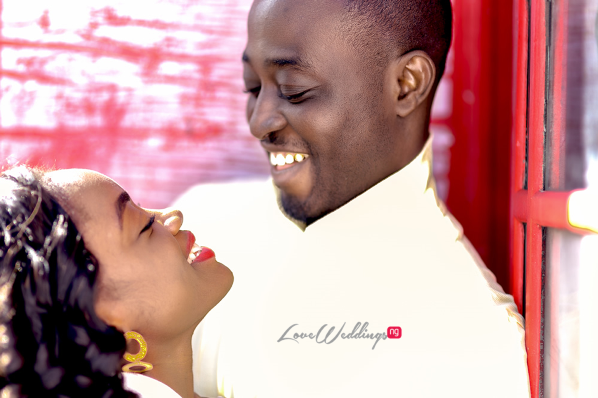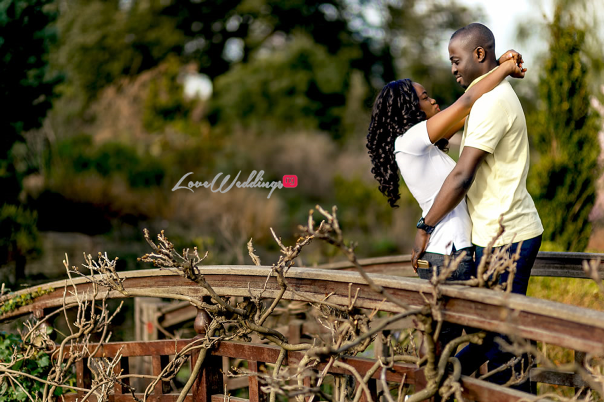 The Proposal (by the Groom)
Of course proposing on Feb 14 is cliche, so I had to make sure this was memorable for her since that's what I planned to do. Just around Christmas, I had her look at some rings online under the guise that my friend was looking for a ring to propose to his wife and I needed her to pick what she thinks is the perfect proposal ring (of course she only fell for the scam because she knew the said friend was really looking for a ring to propose with).

I also had a genius programmer friend of mine develop an app that will pop the question on her phone once I trigger it with a text from me (as a baddo I couldn't let the phone do all the work*wink*). Next, I surmounted the task of installing the app on her phone without her knowledge which was not an easy task trust me (if you doubt me, try taking your babe phone from her for 30 minutes with no excuse).

On February 14, 2014, we planned to have dinner with some friends and family. We got to the restaurant (Radisson Blu) late, the place was quite crowded and the service was poor on that day. Food arrived late, waiters that were meant to form a train in order to brace up my liver were too busy. Just before midnight when I was sure she had enjoyed what she thought was our planned Valentine dinner, I stood up pretended as if I was going to the toilet and sent her a text message to initiate the app on her phone.

As she was reading those four word questions displayed on her phone with the option yes or no, I got on my knees with the ring she picked (unknowingly) in my right hand ( I felt like a knight .. Lol). When she realized what was happening, shawty left me on my knees ran like 100 miles in the restaurant screaming "Jesus! Jesus! its a lie!

When all eyes were on us, she came back changing the lyrics to YES YESSS YESSS YESSSSSSSSS.

When she pressed the 'yes' button on her phone, it automatically sent text messages to some of her close friends numbers I already installed in the app relaying the news.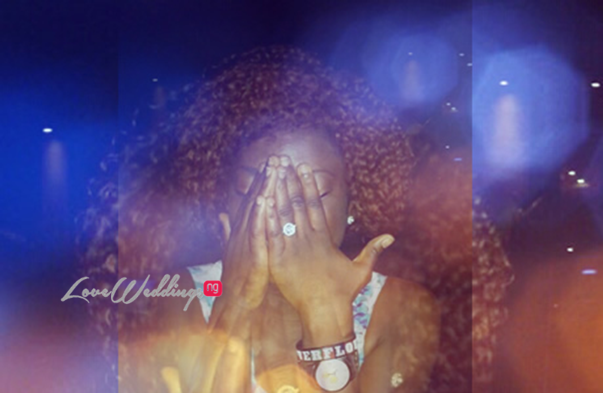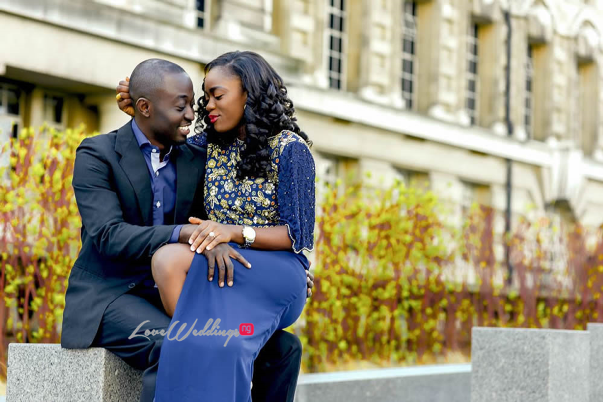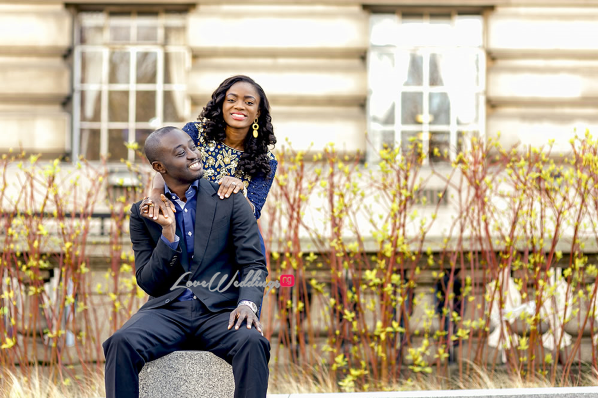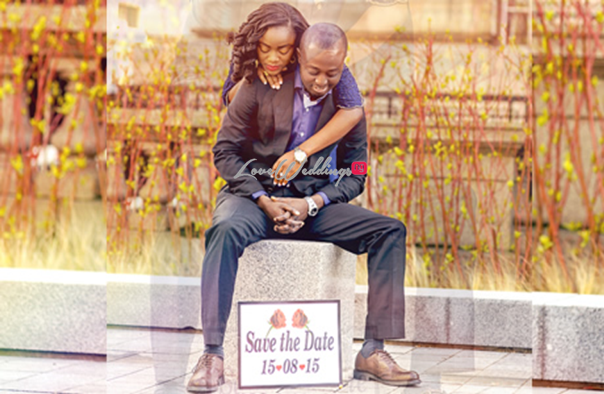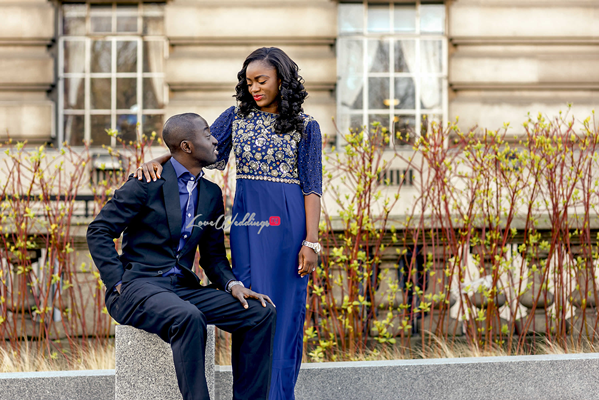 We wish Biola & Tunde a happy married life.
We love weddings, do you? Get in touch today
Loveweddingsng | Website | Instagram | Twitter | Facebook | Tumblr | Google+