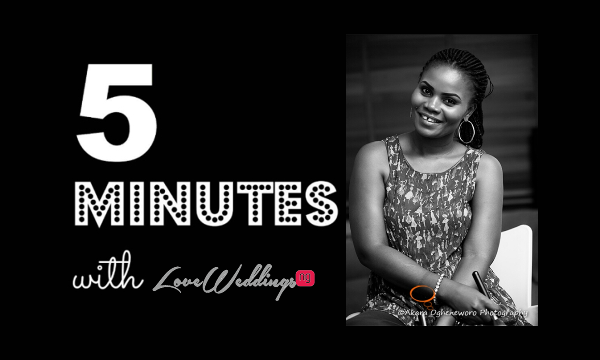 '5 Minutes with…' is a series of short interviews with some of the esteemed vendors listed on our directory. If you missed any of our posts last year, catch up HERE. We get to know the brilliant people behind the brands we love. Today, we meet the Lovetta of Ovoke Beauty.
Lovetta Ovuzorie is a graduate of Covenant University and holds a B.Sc. in Human Resource Management. She worked for several companies over a span of 7 years before venturing into the beauty industry. Lovetta is the founder and Head Makeup Artist of OvokeBeauty – a total beauty package of makeup, nails and hair and has been in business since 2013. She currently lives in Surulere, same area as the business. When she's not making someone beautiful, she spends time surfing the web, watching movies or reading a book that can affect her growth in life positively. Lovetta is a member of The Makeup Artist Guild Nigeria (MUAGUILDNG).
Your brand in Three Words… Attention-grabbing, creative and amusing
The Part of My Job I Enjoy the Most? Firstly, I enjoy meeting new interesting people but the most enjoyable part of this job is the positive expression seen when my clients look at the mirror after their makeup sessions. That moment is always priceless for me and it gives me the satisfaction of making their day.
My Biggest Accomplishment to date? Oh well, my biggest accomplishments to date were; 
Getting a call from the editor of BeautyBox Magazine informing me that I have been given a column in the magazine for two issues to write on beauty tips.
The contract as the official makeup artist on the set of Chuddy K's 'Gaga crazy' video. I look forward to more jobs like this.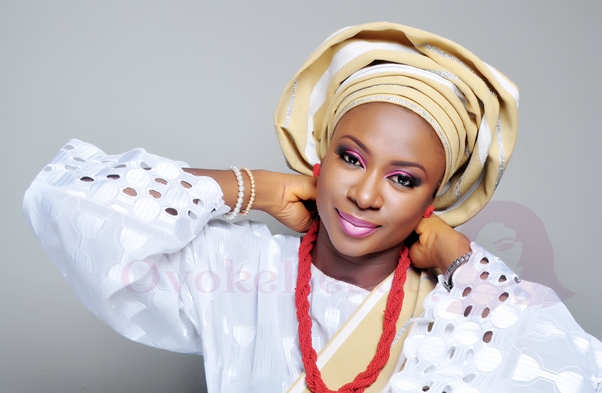 Best Vendor You've Worked With? Mr. Dipo of Ffxphotography – He is such a good photographer and a gentleman.
One Quality Every Nigerian Wedding Vendor Must Have and Why? Customer Service – I find this trait very important over the years as an employee and business owner. You may have the skills and professionalism in the world but if you lack manners and you're bad at communicating with your clients, then there is a problem. As a wedding vendor, you need the client's money; that is your sole aim besides service delivery. You have to be polite and put the customers first before your feeling or how popular or big your brand is.
Most Embarrassing/Awkward Experience? None.
Does anything scare you? This may sound strange but it scares me when I have to do makeup for someone for the first time.
What is the best souvenir you've gone home with from a wedding you've attended/worked at? Nothing special
Your thoughts on social media? I love social media. I make use of it course it is an avenue I use to advertise my business and express myself.
In my spare time, I watch movies or gist with friends and family or sleep.
Interesting Fact about you… I like to make money because I hate lack.
Where do you feel most at home? In my house. Lol!
What songs are currently on replay? I have a playlist on my phone called Favourite. That playlist consists of songs by Justin Bieber, Beyonce, Maroon 5, Sia, Usher, Adele, Chris Brown, Seyi Shay and Imagine Dragons.
What book are you currently reading or what was the last book you read? I am not reading any book currently but the last book I read was out of curiosity – Why Men Love Bitches… lol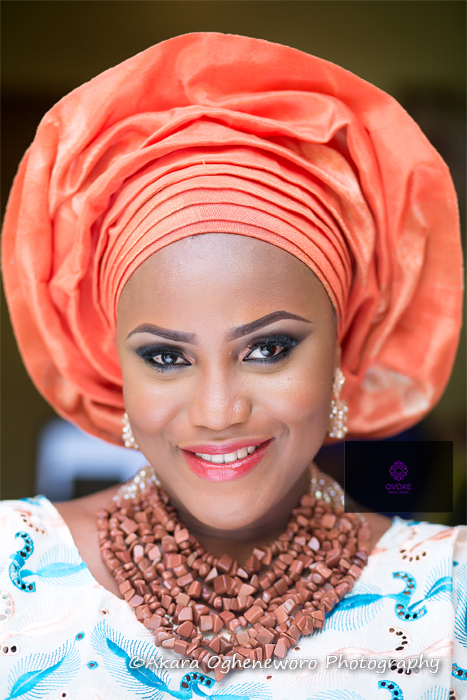 Call or text… I am indifferent.
Cook or be cooked for? I like to cook but if I have someone to cook for me, he/she must really know how to. I like properly cooked food.
Favourite Food? Banga soup with cat fish served with starch. Now I want to eat this.
What is Your Favourite item of clothing? Oh well, it depends on the occasion but casually, I prefer a pair of jeans and a tee.
Ideal Holiday Destination… Dubai is good but I heard Kenya is a good holiday spot.
Any pets? I don't have one now but wouldn't mind a Chihuahua.
Three guests for dinner, who would they be? I admire these women in the industry. There are others but I am limited to three.
Tosin Opaleye of Topal Touch (love her and she is good at what she does)
Ifeoma Adefemi of IPosh Looks (she is good at what she does and seems like an interesting person)
Lola Maja of Scared Beauty (she is talented, funny and interesting)
To get in touch with Ovokebeauty Studio, click HERE
For more from our 5 Minutes with … series, click HERE
We love weddings, do you? Get in touch today
Loveweddingsng | Website | Instagram | Twitter | Facebook | Tumblr | Google+